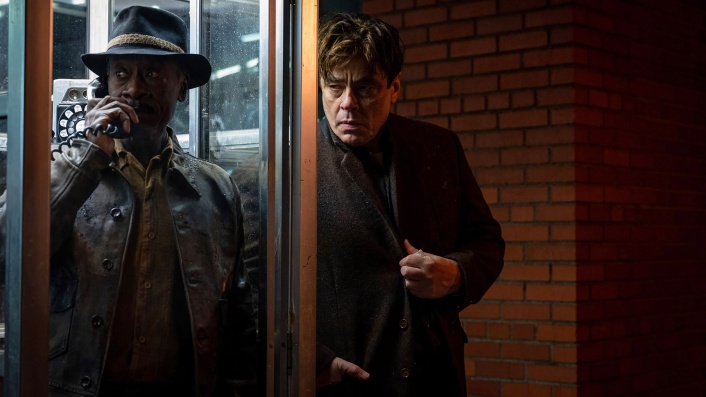 Australian trailer and release date for all-star crime thriller No Sudden Move

---
Millennium-era movie star Brendan Fraser has been missing from our screens for way too long. In Steven Soderbergh's new robbery-gone-wrong thriller, he plays the mob master orchestrating a group of criminals into a dangerous heist.
After all this time, I would basically do whatever Fraser asked of me. So his hired guns Don Cheadle, Benicio Del Toro, Kieran Culkin and David Harbour better behave: it's all going down in No Sudden Move, one of 2021's most exciting crime ensembles.
Taking his cue from his own star-studded Ocean's Eleven films, Soderbergh directs a killer cast in this 50s-set gang thriller, introducing us to a crew of Detroit crime characters sent ricocheting off in different directions after a botched con job. The trailer below, helpfully soundtracked with the very blunt lyric "I'm gonna shoot you right now", gives us a great idea of the fast-paced knuckle-dusting energy we should expect.
Also starring Jon Hamm, Amy Seimetz and Uncut Gems' Julia Fox, No Sudden Move is screening in cinemas around Australia from August 26. Melbourne fans of heist and retro crime cinema can enjoy an earlier look, however, as the film is part of the Melbourne International Film Festival's 2021 lineup, pegged as one of our top 10 movies to see.
"With plenty of secrets, double-crossing and natty mid-century period detail to get your pulse racing", as we reported with its MIFF announcement, No Sudden Move is a cinematic safe bet, unlike the disastrous heist our main characters have the misfortune of experiencing. Make your move on August 26, when Soderbergh's newest ensemble comes to life in a cinema near you.