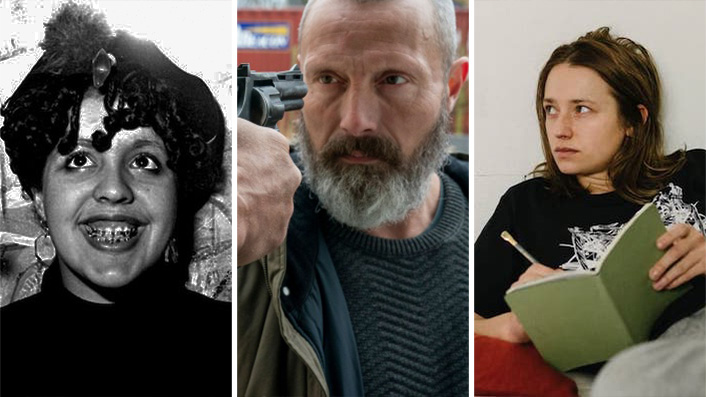 Feeling MIFFed at Melbourne's lockdown? Here's 10 must-see films from the online program MIFF Play

---
What a gut-punch, hey Melbourne? Even sheltering indoors for a cumulative six months and getting rudely stabbed in the arm wasn't enough to protect us from this sad inevitability: once more, this year's Melbourne International Film Festival has been forced to cancel its in-person screenings.
Artistic director Al Cossar made the difficult announcement, pointing out that the festival's scalable COVID-conscious planning allowed for the disappointing outcome. "Despite the duress of this moment, we are proud that elements of our program can still continue…centrally, through MIFF Play we can continue to deliver the very best Australian and international films to audiences not just in Melbourne but right around the country, at a time that it's most needed."
So dry your eyes and consider one of these terrific titles available to watch from home through the digital MIFF Play program. Okay, so you might not be able to see Zola or Annette anymore: so what? These illuminating docos, sweet comedies, and fascinating Australian stories are just as worthy of your time and attention.
And this way, you don't have to shiver outside in the Melbourne cold while you wait to watch: just grab a snack out of the fridge (or order something fancy through MIFF's Complete Your Night selection) and hit play.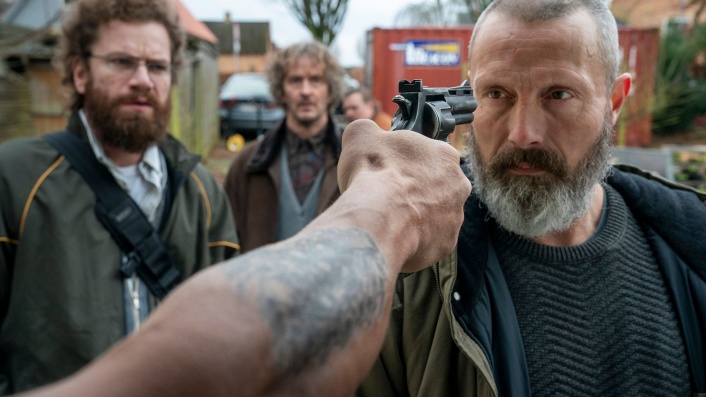 We'd watch Mads Mikkelsen doing anything, really, but avenging his wife's mysterious death with a band of strangers from the internet sounds especially promising. Riders of Justice is a Danish black comedy, meaning it has plenty of uncomfortably hilarious bits whilst still delving deep into its gritty protagonist's issues. Expect some action, awkward laughs and Mads coping with his misplaced grief.
Remember the moving 2016 doco Kedi? This is basically that but for dog people, focusing on the distinct lives and personalities of stray dogs in Istanbul rather than sulky felines. Protected by a "no kill, no capture" policy, the canine citizens of Istanbul's streets are integral to the city's soul, their quiet lives put on display by documentarian Elizabeth Lo's witness. Watch it with a four-legged fellow cinephile by your side, if you can.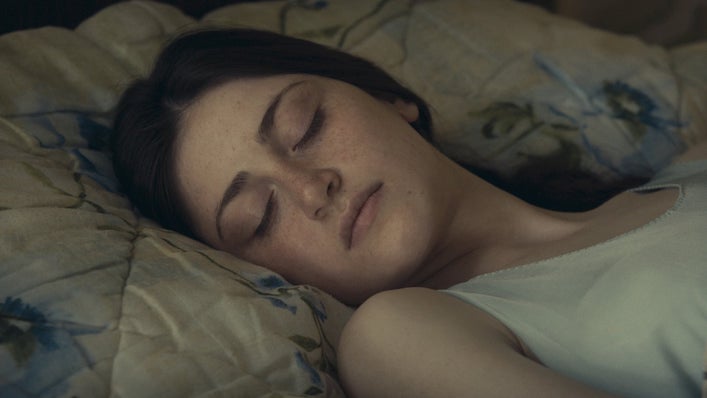 Writer/director Alexandre Koberidze has dreamed up a "Kafka-esque fable" for those of us who believe in love at first sight—or maybe for skeptics who could use a warm lesson in serendipity over the cold Melbourne months. What Do We See When We Look At The Sky? follows Georgian passersby Lisa and Giorgi, who share a moment of romance on the street before helplessly waking up in different bodies every day, unable to find each other again. It's presented by the groundbreaking distributor Static Vision so you know it'll be a dream to watch.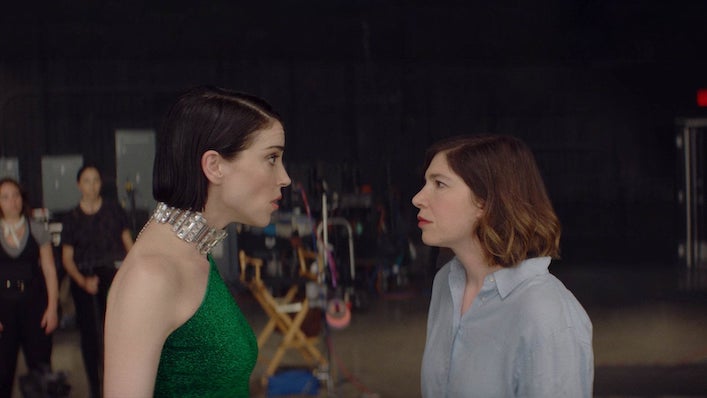 Fans of Portlandia, this one's for you. The Nowhere Inn stars Annie Clarke (a.k.a. one of rock music's last living heirs St Vincent) and Carrie Brownstein (frontwoman of Sleater-Kinney and cult sketch comedian) as neurotic versions of themselves. Annie asks Carrie to film her life on the road for a thrilling insider documentary, but it all spirals into a "psycho-thriller, darkly twisted tale" when the pair realise that the rock star's life of playing Scrabble and eating radishes is way too deeply boring to broadcast.
We can never really know our family, our lost ancestors—a sadness that's somewhat more complex for Indigenous Australians, whose personal history is systemically covered up and forgotten. Ablaze sees entertainer Tiriki Onus answering burning questions about the life and work of his grandfather, Yorta Yorta and Wiradjuri man Bill Onus. Could the civil rights advocate also have been Australia's first Aboriginal filmmaker? And if so, why hasn't his story been told? Ablaze looks terrific, and it's not the only MIFF Play selection about seeking out your ancestor's incredible creative career…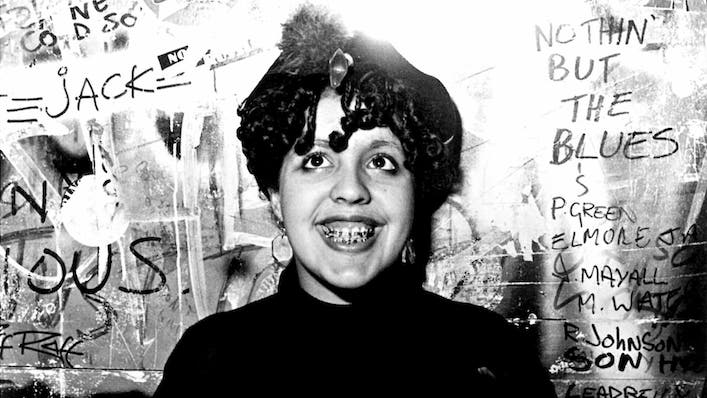 As the ringleader of rebellious UK punk act X-Ray Spex, Poly Styrene was everything the establishment couldn't handle: young, Black, brace-faced and unstoppable. This highly intimate documentary portrait is directed by the performer's own daughter Celeste Bell, coinciding with the 40th anniversary of the iconic album Germfree Adolescents. Bell calls the film "a celebration of the life and work of my mother, an artist who deserves to be recognised as one of the greatest front-women of all time; a little girl with a big voice whose words are more relevant than ever."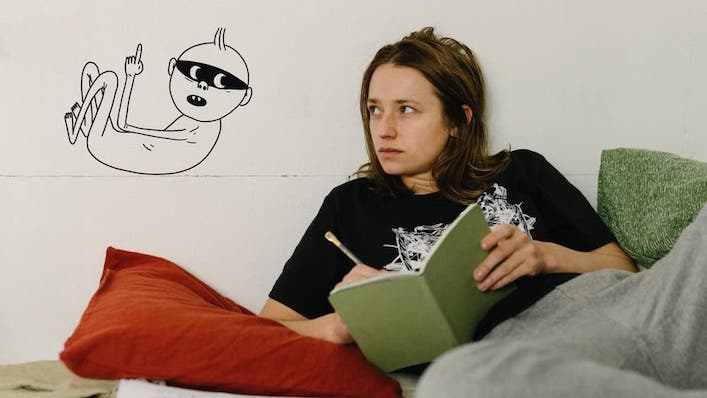 Rakel (Kristine Kujath Thorp) is not exactly mum material: her life revolves around drugs, alcohol, and anonymous sex, whilst trying to get her art career off the ground. When she finds out she's six months pregnant with some asshole's baby, the unborn child manifests in the form of a sassy, animated Ninjababy. This Norwegian slacker comedy is like a gender-flipped, taboo-busting spin on Knocked Up, a surprisingly sweet subplot of Rakel's romance with an awkward martial arts instructor taking over as the due date looms.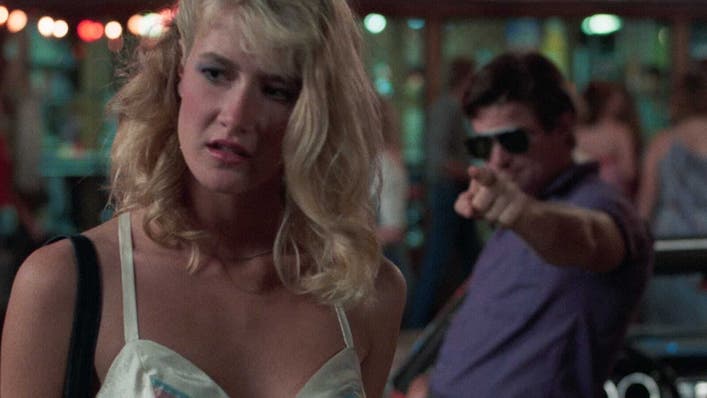 Feels like a shame to highlight a movie from 1985 here when MIFF Play still has a plethora of great contemporary titles to offer, but the "sumptuously restored" digital version of Smooth Talk is worth its place on this list. A woozy, chilling coming-of-age movie based on a Joyce Carol Oates short story, baby Laura Dern stars as a precocious Californian teenager, on the precipice of sexual empowerment—or exploitation. Director Joyce Chopra has made a sensitive drama that culminates in an anxiety-inducing final act, where adult Treat Williams stalks around Dern's family home at sunset.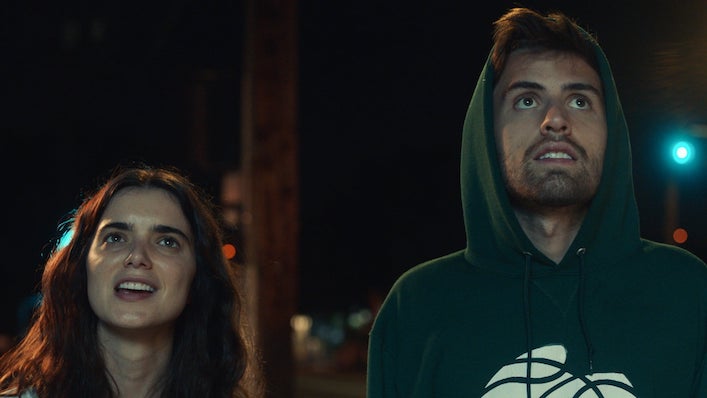 Uni days never turn out as fun and thrilling as they appear in the movies. Except for in this movie, a SXSW indie debut all about the devastating social awkwardness and ennui of Freshman Year. Cooper Raiff directs and stars as a struggling Texas newbie on campus: he just misses his mum and isn't making any new friends. When he falls waaaay too in love with his blasé resident advisor (Dylan Gelula), it'll require some meeting in the middle for the two lost souls to actually connect, in the callous and machismo-fuelled hellscape of US campus culture.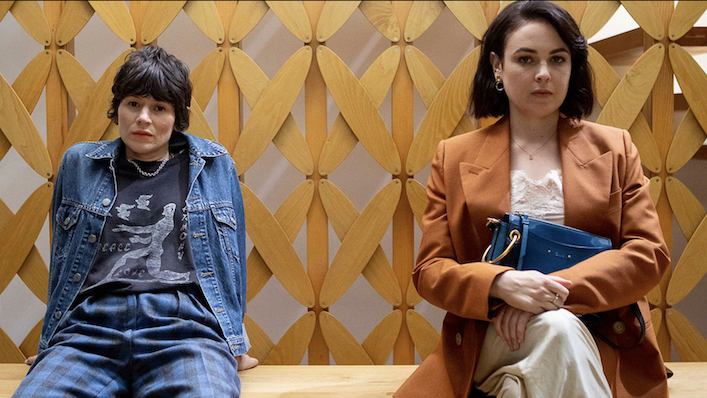 Last but absolutely not least, here's the best way to sample a smorgasboard of local filmmaking, and to replicate that in-person festival feel from home: MIFF's selection of Australian short films is free to watch on MIFF Play. Offering a glimpse into the worlds of dance and drama, horror and experimental film, watching Australian Shorts will take you about an hour and a half, and you'll leave feeling totally fresh and invigorated. Do not miss. (The selected shorts are: Each Other, Finding Jedda, Giants, Glen, Hot Mother, Jeanette Is the Dog, Prom Night, Une Belle Journée, Wirun, You and Me, Before and After)