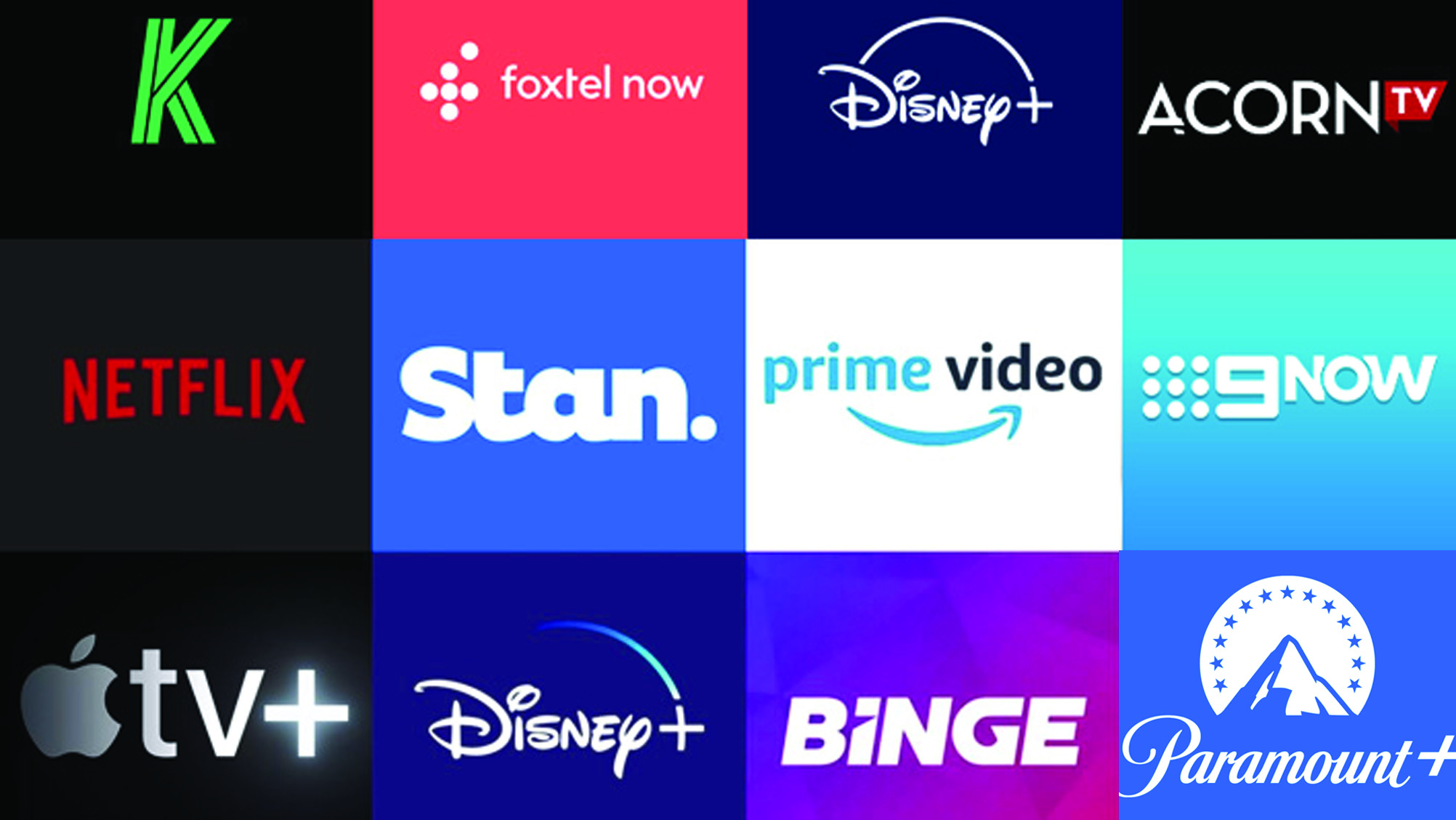 The ultimate guide to every Australian streaming platform

---
In the golden age of streaming services, one can feel like a kid in a candy shop: all those platforms clamouring for your attention and monthly subscription fee! But which ones deliver the content you're looking for?
We've compiled an exhaustive list of all of the streaming platforms available for Australian viewers, comparing cost and pros and cons. Whether you want to compare the big streaming giants, find something for your budget, or learn about the more niche media libraries out there, we've got you.
Sign up for Flicks updates
This page was last updated on March 5, 2021
Platforms covered are: Netflix, Stan, Stan Sport, Prime Video, Disney+, Kanopy, iView, SBS on Demand, Docplay, Foxtel Now, Binge, Kayo, YouTube Premium, Optus Sport, Tubi, Acorn TV, BritBox, Apple TV +, Hayu, Crunchyroll and AnimeLab Australia, Shudder, Mubi, iwonder, Paramount+, 9Now, AMC+.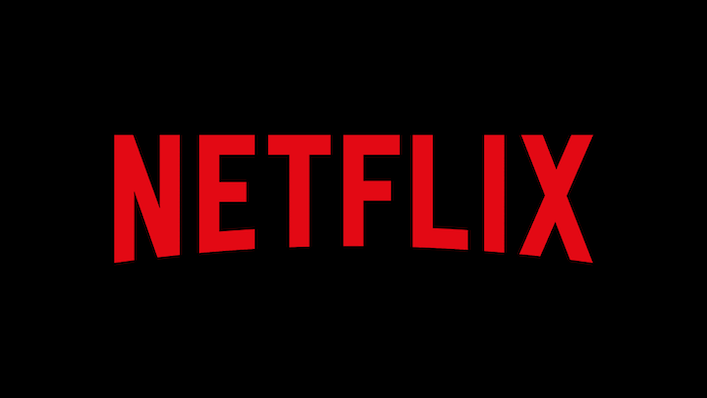 Still the grandaddy of streaming platforms, Netflix has become an international juggernaut with its library of originals and old favourites. In the last couple years, series like The Queen's Gambit and Tiger King have turned into huge sleeper successes, thanks to the US empire's emphasis on immediate binge-ability.
Cost: $10.99 per month for one screen, and $19.99 for the maximum four screens. That's a hefty but arguably worthwhile $240 a year for premium, 4k HD resolution.
Pros: With each passing year, the streaming service's originals are becoming more and more groundbreaking, with The Irishman and Marriage Story both nominated for Best Picture Oscars. Soon, all will be Netflix. Praise be to Netflix.
Cons: The movie selection can be a little underwhelming when you look beyond the recent festival acquisitions and comfy old faves. The horror section in particular is deeply focused on quantity over quality, with a hundred low budget films you've never heard of for every one genre gem.
This Australian streaming service has cleverly scooped up hot international series such as Younger, Normal People, and The Great, whilst still offering an impressive selection of local originals, such as The Other Guy and The True History of the Kelly Gang. Its affiliation with Channel Nine also delivers that channel's latest titles onto Stan without too much of a wait.
Cost: A basic plan is $10 a month (which includes one screen and one mobile device). A standard plan is $14 a month (includes HD and three screens and three mobile devices). The top plan is now $19 a month, which includes 4K Ultra HD, a maximum of four screens and five mobile devices.
Pros: A broad selection of films that you may be unable to find anywhere else (including a weirdly excellent library of Italian giallo horror!) and great device compatibility.
Cons: Some of the series on Stan are not available in full, annoyingly enough. For example, you'll have to look elsewhere for the first few seasons of RuPaul's Drag Race.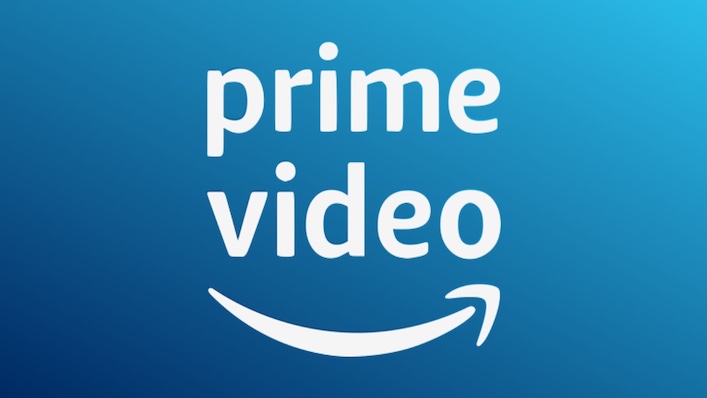 Amazon's streaming service is as comprehensive as you'd expect of the US mega-retailer. The platform comes free with a membership to Prime Video, meaning subscribers can also access a huge library of eBooks, and it's the only place you can check out acclaimed TV such as The Marvelous Ms Maisel and The Boys.
Cost: A flat $6.99 a month, still one of the more reasonable subscriptions on this list considering its diverse movie library.
Pros: Prime Video has recently made an admirable commitment to Australian industry productions, kicking off with buzzy series like Nine Perfect Strangers and The Moth Effect.
Cons: One thing that irks me is picking out a movie, hitting play and finding out that while the title is being promoted on Prime Video, you still have to purchase or rent it, as it's not actually included in your subscription for whatever reason. There is a yellow dollar sign that appears on the key art for each of these rental titles but it's still annoying. Grrrr.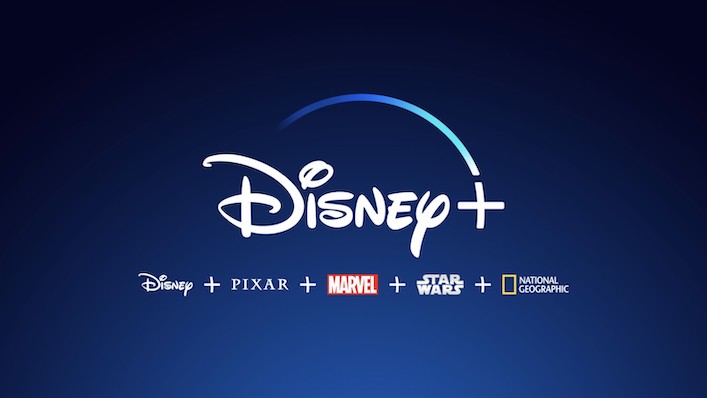 All Disney, all the time. Actually that's not true: there's also every Marvel movie, every Star Wars property, and a tonne of National Geographic content, making Disney+ the family-friendly option for entertainment. Then, once the kids are in bed, check out recent and classic films on Star, the latest 'content tile' added to the platform's menu.
Cost: With the surging popularity of shows like WandaVision and The Mandalorian, Disney+ recently bumped their prices up to $11.99 a year, or $9.99 a month under the annual $119.99 subscription. That hike is also due to the recent addition of Star, a huge catalogue of popular film and TV that has basically doubled the overall library of Disney+.
Pros: Disney+ has gotta be a lifesaver for parents everywhere, as its huge selection of princess movies and wholesome kid-friendly TV makes it the perfect never-ending screensaver for little ones.
Cons: Some of Disney's most exciting recent releases are only available to watch for an additional 'exclusive premiere' fee, meaning subscribers need to fork out an additional $34.99 on top of their monthly subscription fee to watch Raya and the Last Dragon, for instance.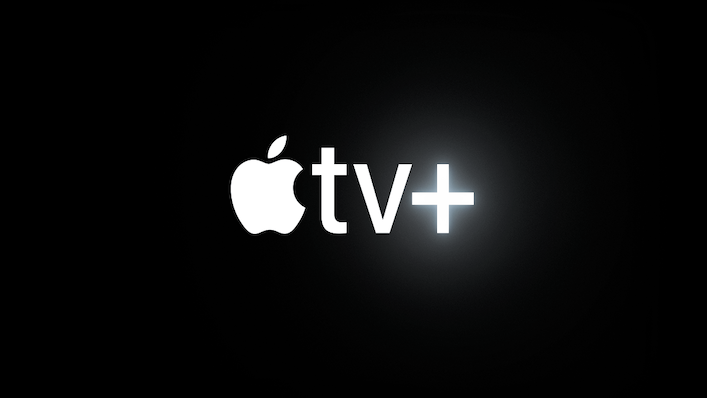 Still somewhat of a toddler in the streaming game, Apple TV + has garnered some positive buzz for its star-studded projects such as Jennifer Aniston-led drama Morning Wars, and the recent Cherry and Billie Eilish: The World's A Little Blurry. But it still doesn't boast a large amount of titles, with a modest library of syndicated content sprinkled amongst all those celeb-filled original series.
Cost: Still $7.99 a month.
Pros: Considering Apple recently invested another $1 billion into its original content, there should be more good stuff coming to Apple TV + soon, even if it's taking a while for the service's existing offerings to build familiarity and acclaim.
Cons: Sometimes you just wanna veg out and watch something comfy and familiar, not one of Apple TV+'s bundle of quietly received mini-series and handsome documentaries.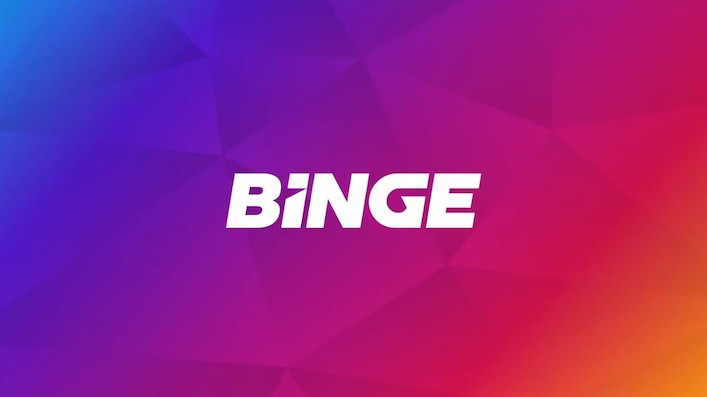 In a pretty short amount of time, BINGE has risen through the ranks and made good on its promise of 'un-turnoffable' film and TV. From the newest superhero franchise entries and award-winning studio releases, to the best of HBO; your fave titles might already be waiting for you on BINGE.
Cost: $10 a month for one screen, $18 for the maximum four screens. Definitely a bit more manageable than the above Foxtel option.
Pros: BINGE offers some of the most acclaimed series of all time (i.e. The Sopranos, Seinfeld, Sex And The City, The Wire, Game of Thrones) alongside recent TV hits that Aussies would normally be forced to wait for (i.e. Succession, Euphoria, Superman & Lois). And its 'Discover' suggestions are curated by actual humans, not an algorithm, meaning you have a better chance of being pointed towards your next favourite show.
Cons: BINGE is still kinda the new kid in town, and does not have the same ubiquitous device compatibility and consistent 4K HD of services like Netflix. This means you may only be able to watch on a laptop, phone, or tablet, and not through a TV app yet.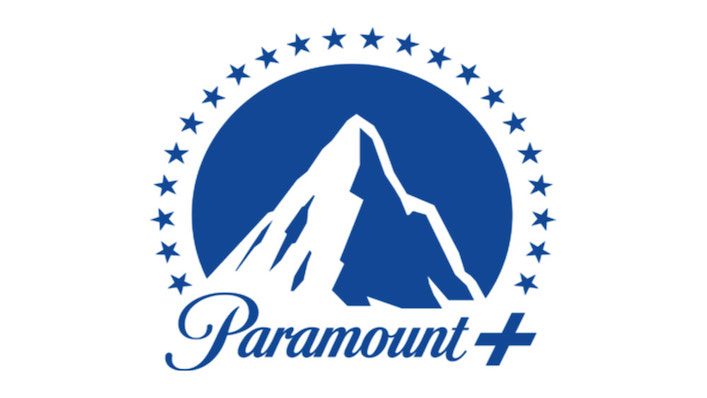 Boasting a "mountain of entertainment", Paramount+ is the new kid on the block, consolidating the last dregs of the 10 All Access platform with beloved CBS TV series and the movie studio's history of great film. Its opening slate of content shows a clever combination of buzzy new titles (Maisie Williams in a runaway thriller, second season of period black comedy Why Women Kill) and favourites adapted from other services (Network TV's Five Bedrooms, CGI remakes of Rugrats and Spongebob).
Cost: $8.99 a month or $89.99 for a year's subscription, with a 7 day free trial. Just a little more costly than Prime and Apple TV+, and a bit less than all the other big streamers.
Pros: Chances are good that Paramount+'s decent premiere offerings won't peter out, thanks to that sweet sweet Viacom CBS media conglomeration. Any shows or movies under the banners of Nickelodeon, MTV, Showtime, and Comedy Central may exclusively appear here, nicked from their place on one of your other streaming platforms.
Cons: Has Paramount+ simply showed up to the party too late? Currently, Aussies are still judging whether or not to get on board with BINGE, HBO and Warner Bros.' similarly broad library of tons of stuff. It may take time for Paramount+ to assert itself in a competitive market.
AMC is best known as the US television channel behind mega-hits Breaking Bad and Mad Men, titles with enough clout to urge their network into the streaming world. What we're getting is less a standalone service than a promising 'streaming bundle', accessible through Apple TV or Prime Video to get nicely stacked on top of your existing subscriptions, boosting 'em with exclusive AMC content.
Cost: $8.99 a month—same as Paramount+, still a bit more than Apple TV+. That's a plus.
Pros: The fierce vampire series Firebite, for one: AMC+ is the only place you can see it. Subscription also comes with free access to Shudder and Acorn TV, a great deal if you were thinking of forking out for one or both of those solid services.
Cons: The platform is still building up a substantial library, with only a few of its exclusives really garnering any recognition. Yet.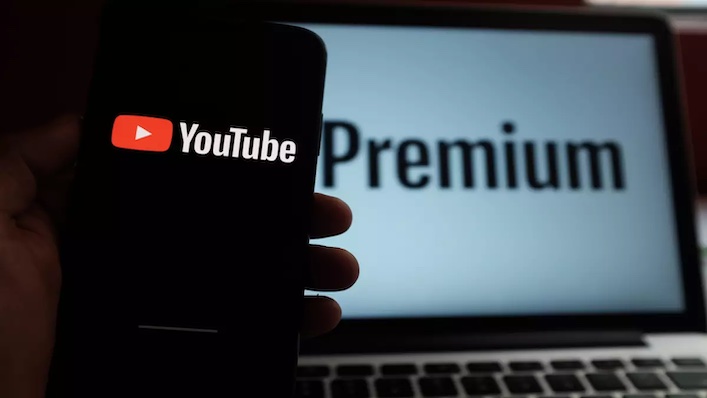 Ha, you might be thinking to yourself; these idiots don't know that you can use YouTube for free. Well that's true, and the site's subscription service YouTube Premium is perhaps not even technically a streaming a service. But to many, the monthly fee is worth it, for ad-free, background play, and the ability to download videos to save offline.
Cost: After a 30-day free trial, YouTube Premium is $14.99 a month; quite steep for one screen.
Pros: YouTube Premium is the only way to have your music and videos playing in the background while you're not actively using the app, and to save your favourite clips to watch later. This almost makes it a must for YouTube users that are also filmmakers
Cons: Our love and respect for YouTube Originals' surprise success Cobra Kai is well documented. But the website/platform is still not known for its original titles, the closest thing it has in comparison to Netflix and other streamer's more established offerings.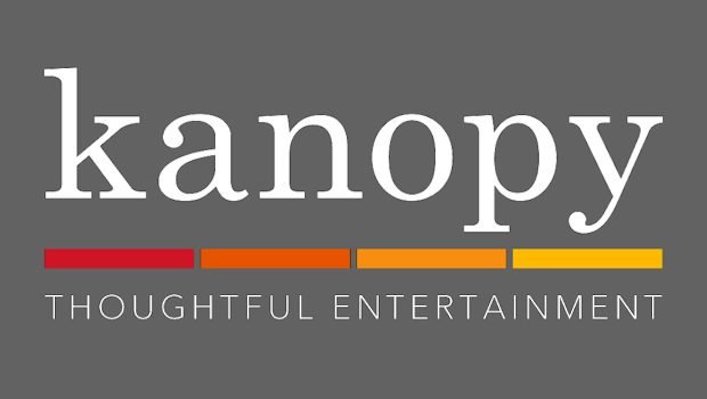 As we move away from looking at the biggest and best-funded streaming services available to Australians, there's still plenty of great curated film and TV for viewers on a budget, too.
For instance, Kanopy is available through whatever public or student libraries you have access to. The little streaming service that could, it has a self-proclaimed focus on 'thoughtful entertainment': this translates to a diverse variety of powerful documentaries, classic films, and more recent festival favourites.
Cost: It's free!
Pros: I just said it's free, dude. But it's also home to some truly excellent movies that might otherwise fly under your radar, such as (to name only a few) Under The Silver Lake, Dogtooth, and Hunt For The Wilderpeople.
Cons: Kanopy's content varies greatly depending on what library or institution you're watching through, meaning that your public library's selection could be a bit more meagre than the platform's full catalogue.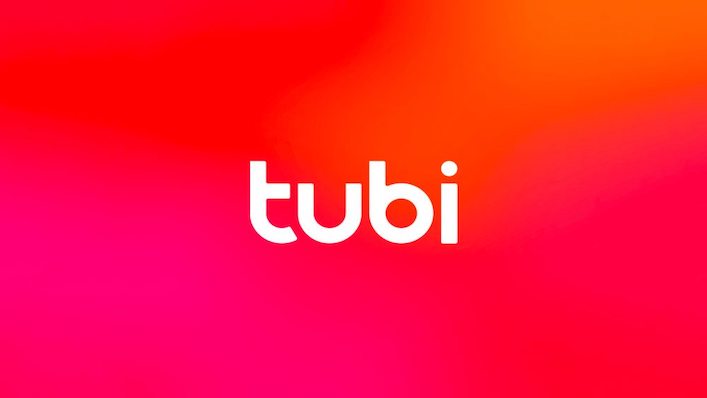 Tubi is a totally free and easy-to-use streaming option, with content from Paramount, MGM and Lionsgate available on basically all Apple, Sony, and Android devices. The only catch is that you'll have to sit through a few ads, but the platform's great titles make it all worthwhile. It's home to everything from hot recent thrillers to beloved 90s family classics.
Cost: Free—no subscription or credit card info required.
Pros: Despite its 20,000 titles, Tubi doesn't feel like a mere dumping ground for random film titles. There's some true cinema gems here, like Battle Royale, The Big Short and The Texas Chainsaw Massacre.
Cons: If you find ads too pesky to sit through, Tubi is not for you. There's also no original content.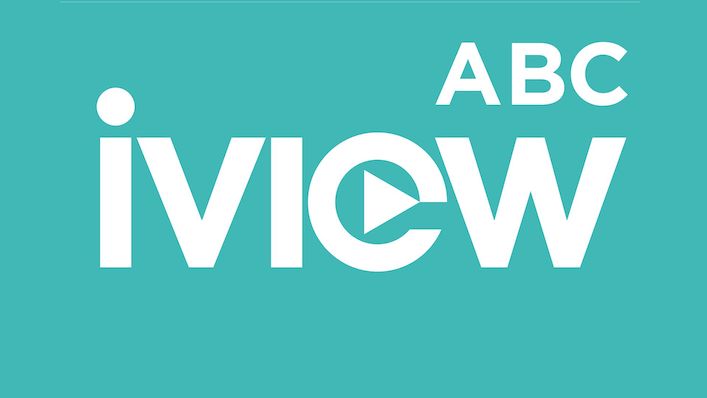 The national broadcaster's online streaming platform, iview is easy to use and home to a respectable library of content from all its channels. That includes most of your kids' favourite shows, such as the record-breaking family hit Bluey.
Cost: Free (and relatively ad-free too) following in the national spirit of the ABC.
Pros: There's nowhere else to check out incendiary real-world shows like Q&A and Four Corners, or to watch last night's episode of Doctor Who. It's also got arguably the strongest Australian original library on this list, with programs such as Mystery Road, Rosehaven, and Cleverman.
Cons: In most cases, episodes of shows will expire after a month, so it can be hard to keep up with series that are being released simultaneously on the ABC.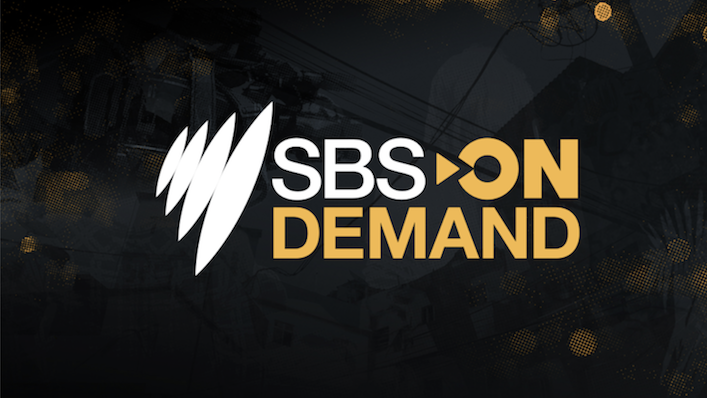 Australia's favourite TV channel for international content has sparked an equally exciting and diverse streaming website. It's got the best quirky new series from the UK and the US, alongside SBS's usual promise of quality arthouse and foreign-language cinema—the most recent curated categories focus on bizarre cult hits, film festival selections, and loveable rom-coms from all around the world.
Cost: It's free, albeit peppered with ads.
Pros: You can check out a live feed of SBS's handful of channels, including international news, or just pick a critically acclaimed movie, throw those subtitles on, and enjoy.
Cons: As with iview, once a title is added to SBS On Demand, it may not be there for all that long. Some TV episodes are only available to watch for a single week after their release, meaning you need to act fast at times before these trendy titles move to another paid platform.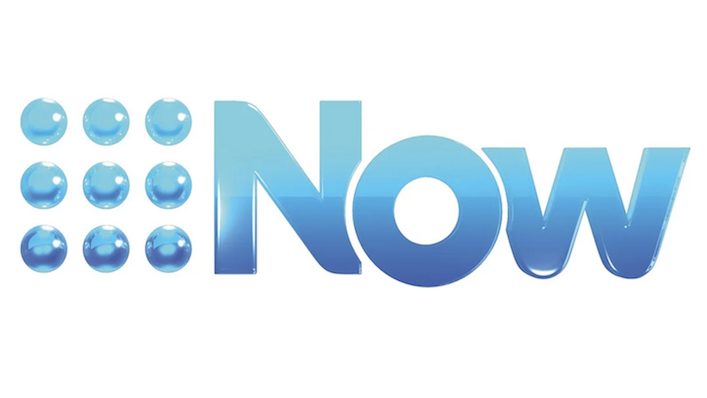 9Now offers viewers a chance to watch and rewatch Channel Nine's top series on demand. Even with all the great streaming platforms above, Nine Now is still the only way for Aussie audiences to see buzz-worthy, topical titles like Framing Britney Spears.
Cost: Gloriously free and easy to screen on your TV, after a quick sign-up process.
Pros: If you're away from a TV and can't wait until the episodes are released online tomorrow, you can stream each channel live via their website!
Cons: Most of Channel Nine's big ongoing series and procedurals are available on the above paid subscription services, meaning you may not have a compelling reason to visit 9Now unless it's to find that one specific show you can't get anywhere else.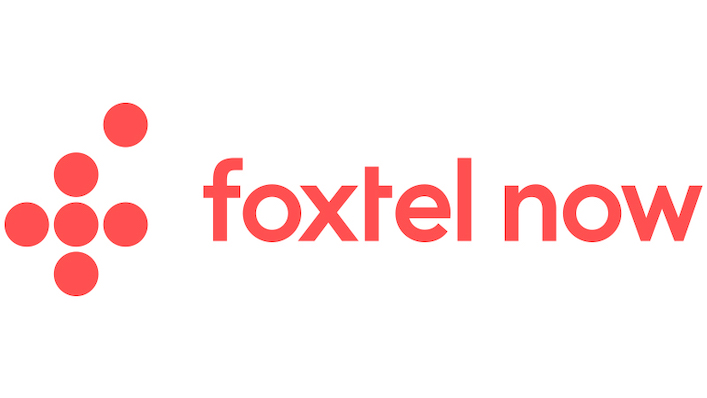 For too long, getting a cumbersome Foxtel box has been the only way to (legally) check out highly anticipated shows from HBO and other exclusive content. But now the Aussie cable stalwart has developed their own online spin-off, allowing anyone to purchase content 'packs' as an introduction to Foxtel's huge library.
Cost: The 'Essentials Pack' is a steep $25 a month, with add-ons ranging from an extra $15 to $30 a month.
Pros: The 'Showcase Pack' will give you access to all the big HBO hits such as Barry, Chernobyl and Game of Thrones.
Cons: You can't fully check what shows are in each 'pack' before purchasing, meaning you might get sucked into paying waaaaay too much in order to have access to all the shows you're actually going to watch.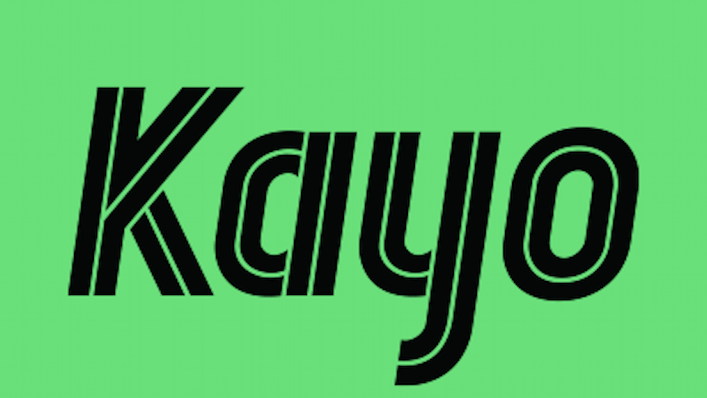 Enough talking about made-up fiction nonsense! Sports fans need to stream too sometimes. Kayo offers a two-tiered subscription service that brings fans a selection of over 50 international sports.
Cost: Standard subscription is $25 and premium is $35, with the only difference between the two being the availability of an additional screen for streaming.
Pros: You can stay glued to your TV all day during tennis season, or get freaky with less publicised sports such as ten pin bowling, gymnastics, squash, and poker. It's certainly a more diverse selection than Stan's Rugby-centric add-on Stan Sport.
Cons: As a subsidiary of Foxtel, Kayo features the same high asking price as Foxtel Now. Could be for niche sports fanatics only; you know, folks who simply must watch every boxing match happening in the world at any given time.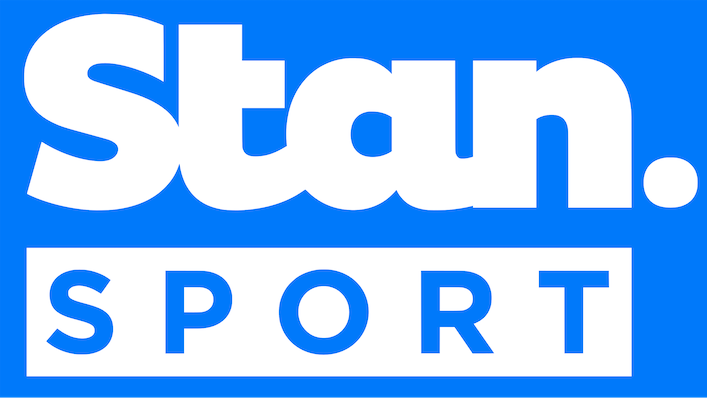 Rugby fans will jump for joy at this additional Stan service, which subscribers pay for in addition to the usual Stan programming described above. The add-on gives sporty viewers access to live rugby matches around the world, as well as Wimbledon and the French Open.
Cost: An extra $10 per month will welcome you into 'the new home of rugby', with a nice 30-day free trial to start you off.
Pros: The service boasts totally ad-free, high-definition access to the important matches as they happen, with 'an expert commentary team' on hand to break it all down.
Cons: If you're a fanatic for a certain league, make sure their matches will be covered by Stan Sport by checking the website's FAQ.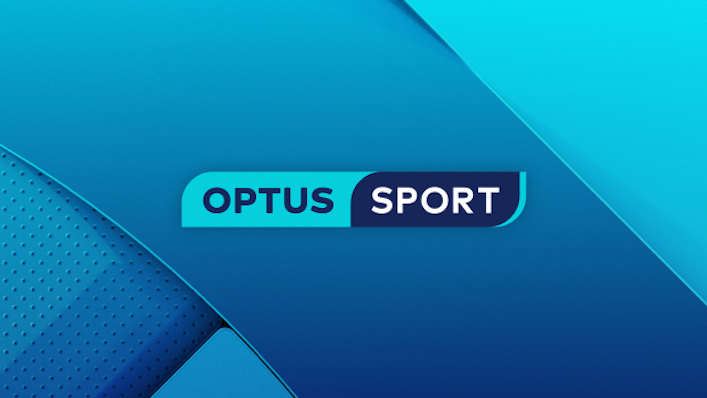 Described as a group of sports channels rather than merely a streaming platform, Optus Sport will keep you up to date on the biggest sporting events and news from all over the world. If you're a huge soccer/football fan and not already an Optus subscriber, the service's comprehensive and timely coverage may win you over.
Cost: $14.99 a month
Pros: Optus customers are already automatically subscribed to Optus Sport for free, nicely enough, and it's one of the only ways to watch live games from the English Premier League apart from SBS.
Cons: It can be a little fussy to figure out how to watch Optus Sport in 1080p HD, with only 720p available through IPTV streaming.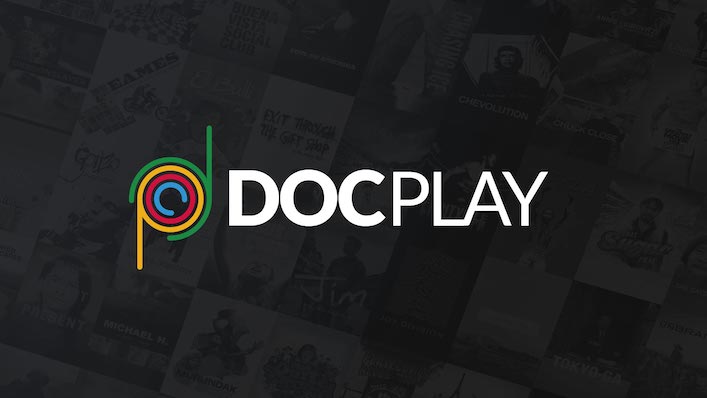 Sometimes the real world is so much stranger than fiction, and only a documentary will scratch your itch for both knowledge and entertainment. If that's you, Docplay is the place to be, with its vast array of docos dissecting the worlds of nature, science, sport, art and more.
Cost: $6.95 a month or $69.50 a year. That's a great gift for someone you love who's into learning more about the world. DocPlay also offers a free 14-day-trial, so you can check out their selection before confirming whether its vast documentary library is right for you.
Pros: Documentaries are a genre that only get more and more popular as time goes by. Soak up the current golden age by getting acquainted with some of Docplay's biggest titles such as Hoop Dreams and Blackfish.
Cons: Docplay is more quality over quantity, featuring hundreds of titles rather than Netflix and Stan's thousands.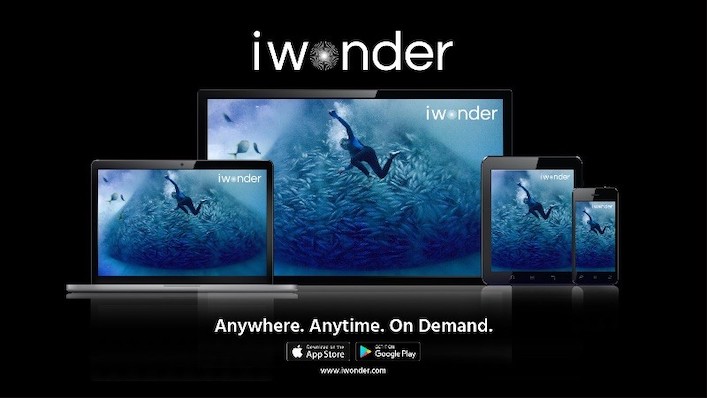 Only slightly more exxy than fellow documentary platform DocPlay, iwonder is another great way to access the non-fiction stories you've always wanted to know more about. Their main claim to fame is combining topical news with relevant documentary suggestions and extras, "helping you go beyond the surface of current issues."
Cost: $6.99 a month, $69.99 annually – the same as spooky niche streamer Shudder (below).
Pros: iwonder sets itself apart from other services offering documentary content with its inclusion of current affairs programs.
Cons: Despite the fascinating range of topics and genres covered by iwonder's library (veganism! Charles Manson! Perth's rock and roll scene!), most of the titles tend to be 'hidden gems' rather than well-known documentaries on the mainstream radar.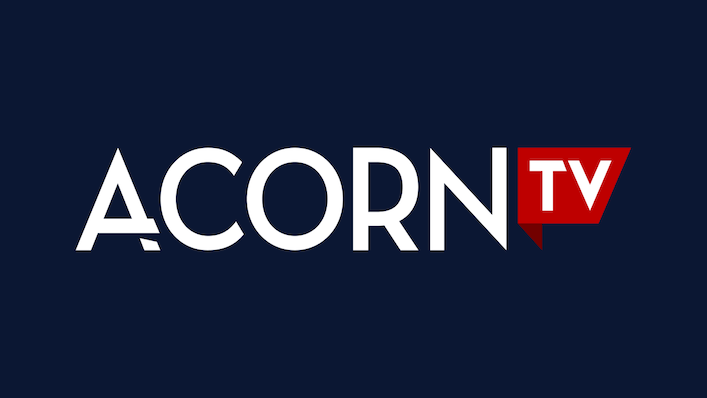 Acorn TV caters to an under-valued demographic: viewers who love British comedy, drama, and murder mysteries. Whilst a few of Acorn's top titles are also available on iView from time to time, Acorn TV could be the perfect fit for anyone who loves to plant themselves in front of a good proper English yarn, without the desire for anything too flashy or current.
Cost: $6.99 a month or $69.99 for a full year.
Pros: A cult favourite, Acorn TV features a bunch of titles from across the pond that are otherwise not easily accessible, compiling them into one place alongside Shakespeare adaptations and gentle UK comedy classics.
Cons: Sadly, many Acorn TV reviews feature disgruntled users complaining about the app's dysfunctional interface. And it may be worth comparing this service to its nearest competition…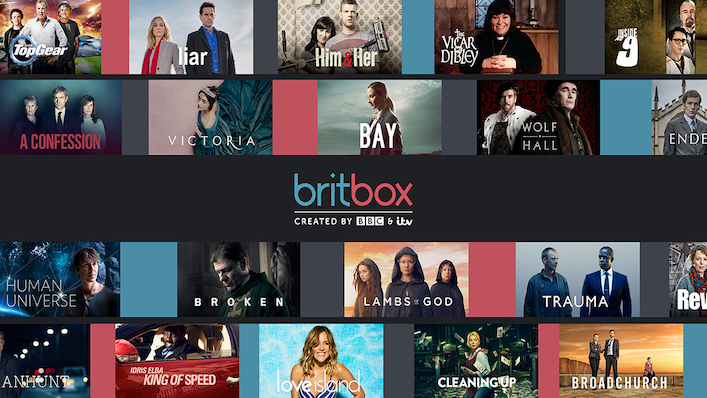 That's right. Since November of 2020, there's been another British streaming service available to Aussies, with plenty of overlap between both streaming libraries. Check out our article on the service's announcement of its Aussie expansion, with more info about the original titles arriving on the BritBox soon.
Cost: BritBox is slightly more expensive than Acorn TV, at $8.99 a month or an annual plan of $89.99 per year.
Pros: With a greater amount of fresh, ongoing drama and reality TV, BritBox may be geared more towards younger fans of UK telly. Of course, it does still feature an entire tab dedicated to the 26 seasons of Doctor Who…
Cons: If you're seeking proper English classics and older, niche series, Acorn TV is probably more suitable.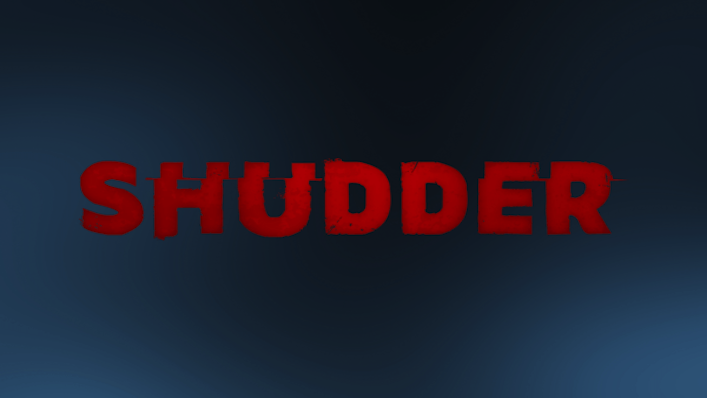 If you wish it could be Halloween everyday, you probably already love Shudder; a horror-centric streaming platform churning out surprisingly solid originals whilst also promoting undersung scary stories from the past and all around the world.
Cost: $6.99 a month, or $69.99 annually.
Pros: The team at Shudder clearly know their stuff, in terms of both curation and production. Thoughtful original films and series really stand up alongside the well-organised categories of classics, Joe Bob Briggs' irreverent horror host specials being just one highlight.
Cons: That 'all horror, all the time' niche may mean your household only watches Shudder sparingly. Plus it can be frustrating that Shudder's Australian library still doesn't feature as many titles as the US platform.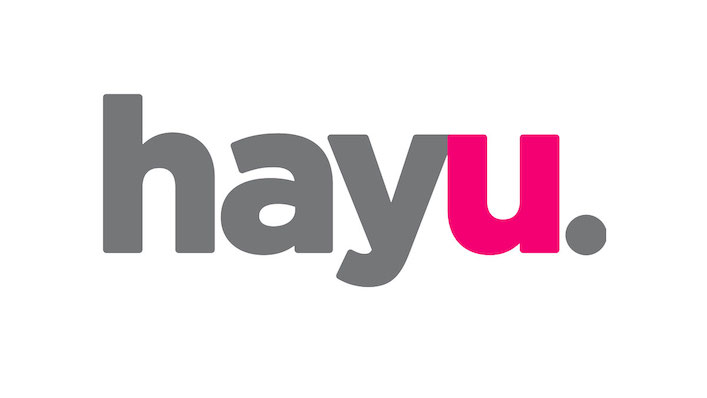 A reality fan's vision of paradise, Hayu is focused on bringing the best unscripted content to Australian viewers, dropping episodes of Keeping Up With The Kardashians and Real Housewives as soon as they land in the US.
Cost: $6.99 a month. Not bad for a platform where most of the shows have a vast amount of seasons, specials, and spin-offs.
Pros: Rather than dropping entire series after a long wait a la Netflix, Hayu works more as a pipeline to bring international shows right to your doorstep, practically as soon as they premiere. You'll feel like you're right there, hearing the latest gossip at the same time as Lisa Vanderpump!
Cons: Hayu's selection really is just narrowly limited to reality and lifestyle TV, meaning anyone other than a reality die-hard might tire of the subscription after a while.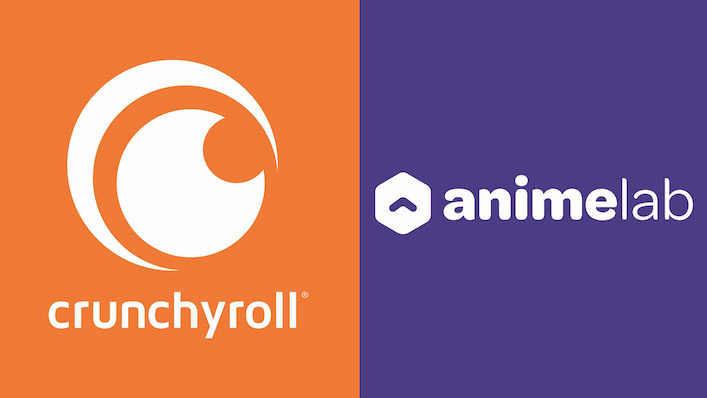 Australian anime nerds who've exhausted Netflix's decent selection have a few alternatives when it comes to legally streaming; Crunchyroll, considered to have the largest anime selection, and AnimeLab Australia, comparably a smaller and more exclusive service.
Cost: Crunchyroll is $7.99 per month, $9.99 for the service's premium membership subscription tier which offers early access and the ability to download titles. AnimeLab Australia costs a flat rate of $7.95 per month after a free 30 day trial.
Crunchyroll seems to still own most classic and seasonal titles as they arrive, which is perfect for anime fans who like keeping up week-to-week rather than binge viewing. But the service's app and user interface have also been criticised, with a perceived dip in accessibility.
Users seem to prefer the app and interface of AnimeLab Australia, despite its more limited library. It's worth noting that many series which aren't available on Crunchyroll, such as the popular One Punch Man, can be found on AnimeLab Australia.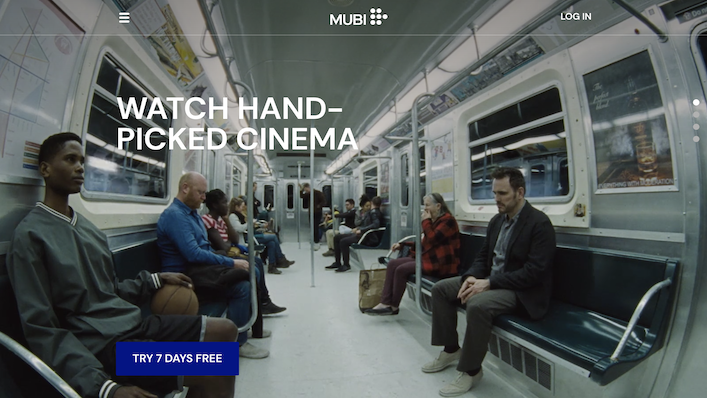 Bringing a curated arthouse/film club vibe to the world of streaming, Mubi adds a new film every single day to its high-quality library. But those great films are here for a good time not a long time, only available on the service for the thirty days after their arrival.
Cost: Flat rate of $9.99, with the promise of absolutely no ads, ever.
Pros: Cinephiles will find plenty of rare, artistically significant, and challenging films to soak up on Mubi, as well as thoughtful user and community functions to find your next cult favourite.
Cons: In the words of Ferris Bueller, life moves pretty fast sometimes; if you wait a few weeks too long to watch that one amazing South Korean festival sensation that you've been meaning to watch for like 6 years, it just might pass you by.