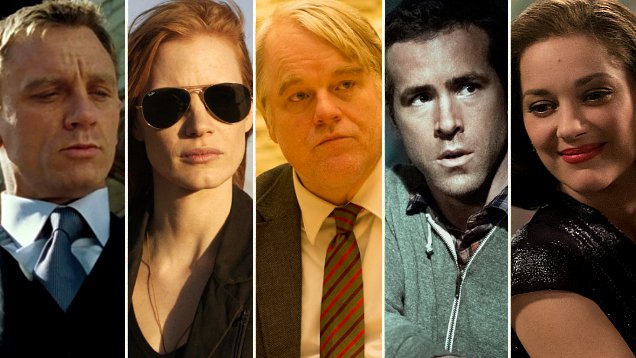 Top 20 spy films on Netflix and Stan

---
There are few things a spy film can't be on the screen. From iconic adventures to grim procedurals, intelligence work has long been the preserve of the movies, with deception and intrigue as their prime accelerants.
Here are the best 20 spy films currently available for streaming on Netflix and Stan.
Netflix
Tapping into the Golden Age of Hollywood gambit of having two beautiful movie stars in both love and peril, Robert Zemeckis' World War II thriller stars Brad Pitt and Marion Cotillard as undercover operatives who meet during a covert mission in occupied Morocco and return together to London, followed by rumours of her betrayal.
Based on real life events in the lead-up to the 1973 Arab-Israeli War, Ariel Vromen's espionage drama follows the balancing act of Ashraf Marwan (Marwan Kenrazi), a senior Egyptian official who betrayed his country and deceived his Israeli handlers in an attempt to create a peaceful balance. The film is tense to the point of collapse – Marwan has no failsafe.
Set in Paris, Idris Elba is the veteran CIA agent chasing Richard Madden's amoral pickpocket, whose deft hands have accidentally lifted evidence of a terrorist attack. It's a punchy little B movie, with a dash of Luc Besson's action archetypes, and also Elba's way of acknowledging that if he'd wanted to play James Bond – as so many suggested – he easily could have carried it off.
The second entry in the ultimately wayward rogue agent franchise – and crucially the first to team English director Paul Greengrass with lead Matt Damon – is the best. With razor-sharp set-pieces that funnel Damon's Jason Bourne, a former U.S. assassin liberated by amnesia, towards not vengeance but an act of atonement, it redefines the genre's moral perspective.
American filmmaker Doug Liman, whose father helped investigate the Iran-Contra scandal during Ronald Reagan's presidency, has repeatedly made films about covert U.S. operatives. He launched the Bourne franchise and went back to Iran-Contra with American Made, but his most telling effort is the true story of Valerie Plame (Naomi Watt), a CIA agent unmasked by her own government as payback for the actions of her diplomat husband (Sean Penn).
Not all spies are trained for fieldwork. In this effective John McTiernan Cold War drama about a legendary Russian nuclear submarine commander (Sean Connery, not bothering with an accent) determined to defect with his dangerous new boat, Alec Baldwin plays a CIA analyst who has to leave his desk for the Atlantic Ocean when he deduces what is happening.
Set in the 1960s and imbued with high society glamour, Guy Ritchie's remake of the popular vintage television series matches Henry Cavill and Armie Hammer as Berlin War adversaries – American and Russian respectively – who collaborate to stop Nazi revivalists. Alicia Vikander is the third wheel one step ahead of their irony-laden heroics, but top marks go to Elizabeth Debicki as an elegant villain.
Oscar Isaac is masterful in his portrayal of driven but conflicted operatives – traces of self-doubt wend their way through his plans, diverting your allegiances. It's obvious in his portrayal of Peter Malkin, the Israeli leader of the audacious 1960 plan to kidnap Nazi mass-murderer Adolf Eichmann (Ben Kingsley) from his Argentinean exile. Chris Weitz isn't the best director for this genre, but the leads offer compelling compensation.
Staffing an empty CIA safe house in Cape Town, rookie Matt Weston (Ryan Reynolds) gets thrown in the deep end when legendary former agent Tobin Frost (Denzel Washington) is brought in as a prisoner, swiftly followed by heavily-armed assassins. Daniel Espinosa's Hollywood debut is a fast-paced action-thriller, but it also turns the mentor/protégé genre inside out by showing Weston the failings of his future.
Partly spies, partly assassins taking their orders from a 1,000-year-old loom, fully capable of bending bullets, the agents in Wanted – headlined by Angelina Jolie in full flight and James McAvoy as the timid newcomer – are doused in mystical machinations orchestrated by director Temur Bekmambetov. Bonus feature: Chris Pratt's douchebag getting pulped.
Stan
Given that Stan has the entire 007 catalogue, this list could be overflowing with Bond films. Kept to two, the first is the movie that reinvigorated the franchise, with Daniel Craig as a flinty, unforgiving version of the British agent. The pared down scale helmed by Martin Campbell is intimately invigorating, and the dynamic between Craig and Eva Green has never subsequently been topped.
The growth of the surveillance state was juicily illustrated by Tony Scott in this techno-thriller where Will Smith's Washington D.C. lawyer unknowingly becomes the target of a rogue NSA team looking to recover incriminating footage. In a nod to the 1974 classic he starred in, The Conversation, Gene Hackman plays the former spook whose knowledge of covert operations helps turn the tide.
Betrayal is at the centre of this sombre true story, directed by John Schlesinger, where two privileged sons of the American military-industrial complex betray their country to the Soviets. Christopher Boyce (Timothy Hutton) is motivated by soured idealism, while Andrew Daulton Lee (Sean Penn) sees profits, and both come into focus amidst the many spooks.
Everyone has their favourite Sean Connery Bond film (don't mention Never Say Never Again), and for me it's the second. Connery added emotional grit and a dash of cynicism to the still evolving screen version of Ian Fleming's British spy, while director Terence Young made it all tick like clockwork. Bonus points for Lotte Lenya's Rosa Klebb, one of the most memorable Bond opponents.
Robert DeNiro only directed two features, but the second is this ambitious if labyrinthine dissection of America's intelligence community – and its constant need for enemies – that follows, with a touch of John Le Carre's moral scalpel, Matt Damon's rise through the burgeoning apparatus. Angelina Jolie is shoehorned into a marital supporting role, but Damon's real relationship is with duplicity and institutional suspicion.
A paranoid classic that star Frank Sinatra reportedly took out of circulation following the 1963 assassination of President John F. Kennedy, John Frankenheimer's film depicts, with physical and emotional brutality, a Communist plot to use a U.S. war hero (Laurence Harvey) as a brainwashed presidential assassin. It is rife with delirious subtext, particularly Angela Lansbury as the unwitting weapon's monstrous mother, and chilling machinations.
The War on Terror brought John Le Carre's spy novels back to prominence. This adaptation from Australian writer Andrew Bovell and Dutch director Anton Corbijn is a studious depiction of a German spymaster in Hamburg, played with soulful pessimism by Philip Seymour Hoffman, trying to penetrate terrorist cells with tradecraft while seeing off American interference.
With a plot point about Soviet deep cover agents that would subsequently underpin The Americans, Roger Donaldson's romantic thriller is about an American naval officer (Kevin Costner) investigating the murder of his clandestine girlfriend (Sean Young), who was also the mistress of his boss, the Secretary of Defence (Gene Hackman). It is terrifically paced, and realistic about how power protects itself.
A mere 36 years after The Manchurian Candidate, filmmaker John Frankenheimer put everything he had into this European-based action-thriller about a group of former Cold War operatives – including Robert De Niro, Stellan Skarsgard, and Jean Reno – hired to retrieve a valuable briefcase. The quest is a classic MacGuffin, with the film's essence found in the dialogue's hardboiled disdain and thrillingly expert car chases.
"Bring me people to kill," demands a CIA department head (Mark Strong) in Kathryn Bigelow's remarkable depiction of the hunt for 9/11 instigator Osama Bin-Laden. This is a calamitous, unerring immersion in an undeclared war where information, torture, drone strikes, and self-obliterating obsession are focused through a Pakistan-based analyst (Jessica Chastain) whose work leads to the fateful raid by Seal Team Six.