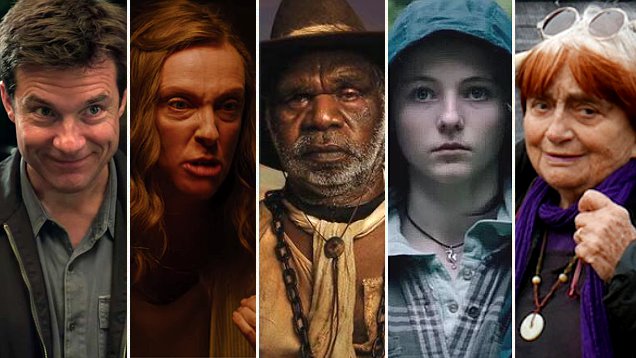 The best films of 2018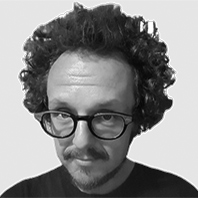 ---
Another year over, another collection of 'best of' lists. Critic Luke Buckmaster explores his favourite films of the year. 
What a year! A lot of dreck arrived in cinemas in 2018, but the purpose of this article is to celebrate excellent achievements – and there were plenty to choose from. Below are what I believe are the finest films to receive a theatrical release in Australia this year, as well as direct-to-online titles such as Netflix films.
They have been grouped into five categories: comedies, action, drama, scary movies and documentaries. I began this process by picking my best films and then clustering them (rather than intentionally setting out to explore the year genre by genre). This is why I have been loose in my consideration of different genres; you might for example find a science fiction movie in the action section.
The point here is to celebrate these fine films rather than worry too much about labels. And so, here we go…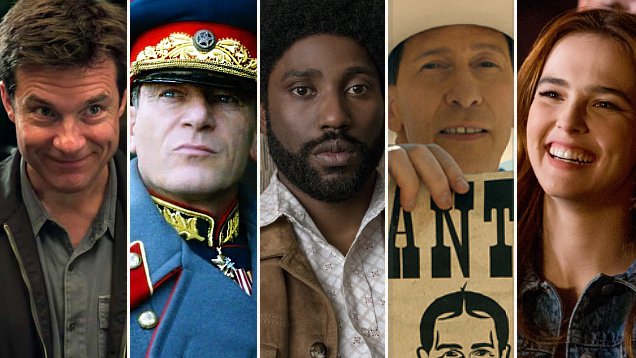 BEST COMEDIES
The best comedy of the year was also the best film of the year: the superb and fabulously enteraining Game Night, from co-directors John Francis Daley and Jonathan Goldstein. It has the narrative efficiency of Robert Bresson, the comedic pep of Preston Sturges and the pressure-packed editing of Edgar Wright, with a Hitchcockian ability to distil themes into aesthetic. Note the long shots styled to resemble board games and numerous moments, such a high stakes round of charades, that progress the story and play with the film's high concept while feeding into an underlying commentary about dispensable thrills for a privileged but bored middle class. The passage of time will (hopefully) see this great film get the recognition it deserves.
There is nothing dispensable – and no middle class – in British auteur Armando Iannucci's satire about political chicanery and power-grabbing, The Death of Stalin, which I've seen three times so far and have liked it more after each viewing. Another of the year's finest comedies also pulls off the difficult task of making grim meathook reality funny, retelling history by setting it on fire: Spike Lee's 70s-set BlacKkKlansman, about an African American police officer posing over the phone as a white bigot. Making people laugh while turning their stomachs is a terribly hard to do.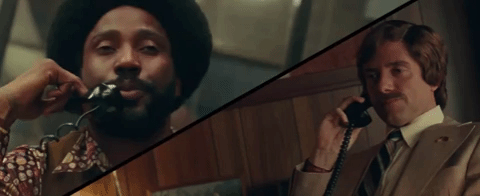 The excellent Netflix feature Set It Up, from director Claire Scanlon, is another witty comedy with a Sturges-esque way about it, with other obvious points of comparison – such as the work of Nora Ephron. The Coen brothers' Western-themed anthology movie The Ballad of Buster Scruggs was also a highlight, despite its odd and seemingly piecemeal structure, with its shapeshifting tone – sometimes giddily entertaining, sometimes slow-moving and profound – and heady combination of nostalgia and cynicism.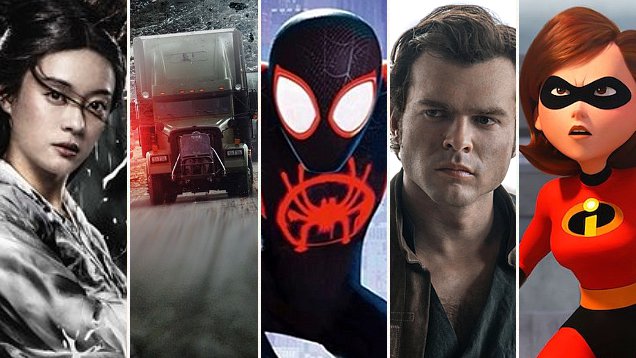 BEST ACTION
This year one action film towered above the rest: Chinese director Zhang Yimou's visually ravishing epic Shadow. Zhang and cinematographer Xiaoding Zhao (who shot another of the auteur's classics: House of Flying Daggers) filmed in colour, but filled the frame with monochrome sets and costumes, the mise en scene often entirely black and white save for the actors' skin. It is a gimmick, I guess, but a rather wonderful gimmick nevertheless – and only one aspect of a very classy and stylish production.
"Classy" might not be the first word that comes to mind when describing director Rob Cohen's direct-to-DVD-and-online action/disaster pic The Hurricane Heist, but hot damn this beast of a movie has style. Even directors of above average action pics (such as the well made but overrated Mission: Impossible – Fallout) seem to forget, in their obsession to be spit-polished and slick, to construct visually interesting films. The Hurricane Heist creates energy through its imperfections. The writing can be a little patchy, particularly the dialogue. But visually and atmospherically few films are like this. Cohen and cinematographer Shelly Johnson take the idea that weather equals motion equals dynamic compositions to another, cranked-to-eleven level.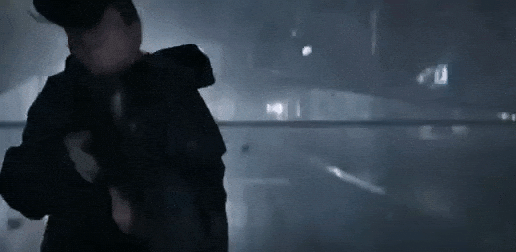 Meanwhile, Incredibles 2 framed superheroism as a commercial for itself, in a story about a battle to rebrand: costumed crusader hijinks by way of Gruen. Spider-Man: Into the Spider-Verse commented on pop culture's bottomless pit by imagining a world of infinite realities and therefore infinite versions of the hero. Solo: A Star Wars Story was a delightful surprise, constructed with an elegance we have not come to expect from the modern iterations of Star Wars. And Upgrade: oh, Upgrade. Channeling Cronenbergian body horror and Verhoevenian schlock, this compelling big-thinking sci-fi contemplates transhumanism and the boundaries of humans and artificial consciousness.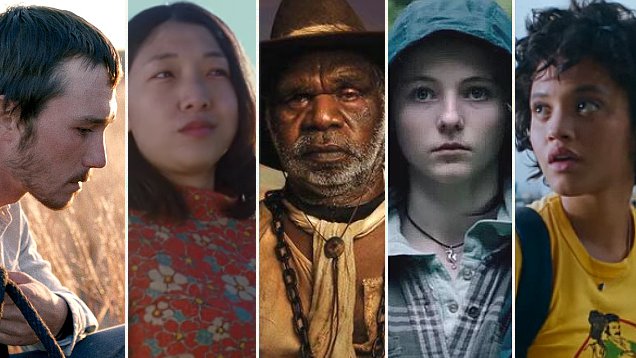 BEST DRAMA
Three of my favourite 2018 dramas explore characters who break free from the daily grind in various ways and for various reasons. Each are unforgettable: Hirokazu Koreeda Shoplifters, Debra Granik's Leave No Trace and Warwick Thornton's Sweet Country.
Focused on a poor Japanese family who steal to survive and adopt a young girl who may be a victim of domestic abuse, Shoplifters is one of those pictures so authentic and genuine the camera seems to transform into a window and all evidence of the filmmaking process disappears. Leave No Trace, about a father and daughter who live 'off the grid', was beautifully constructed by Debra Granik (who directed the also-excellent Winter's Bone) and Sweet Country is a masterful neo-western, combining painterly beauty with a shocking polemical statement about Australia's colonial past.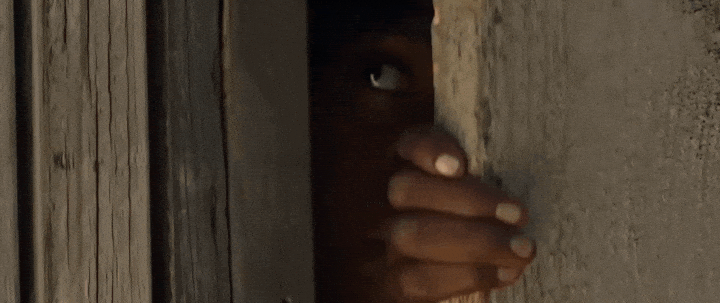 None of these films left as great an impression on me, however, as Columbus, former video essayist Kogonada's sublime walk-and-talk drama about two strangers connecting over a shared appreciation of buildings and public art. The director's light-filled compositions are an ode to modernist design and structure. Kogonada finds ways to warm core pictorial elements – steel, glass and reinforced concrete – while the audience warm to the characters, whose interactions take place in the shadows of the buildings. Columbus asks: does architecture have the power to heal?
I also loved the slightly dreamy, slightly melancholic look and feel of Chloe Zhao's rodeo-themed The Rider, which among other things contemplates the nature of sweet memories: wonderful to cherish; impossible to relive. Hearts Beat Loud, about father and daughter amateur musicians, speaks to the joys of artistic creation as a process rather than an outcome. The Square, from Swedish writer/director Ruben Ostlund, can be a little on the nose in its ironic and satirical elements, but when this film fires on all cylinders boy does it snap and crackle.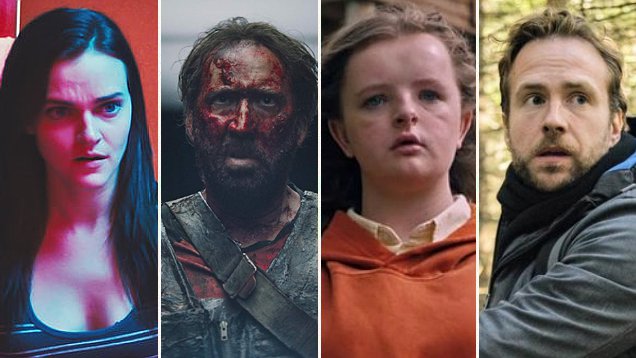 BEST SCARY MOVIES
The techy, twitchy, angsty Netflix thriller Cam is one of the finest scary movies so far this millennium – and a very memorable doppelgänger story. Using a contemporary 'screen' aesthetic far more effectively than any of the recent thrillers captured through desktops and devices (such as Searching and Unfriended) debut director Daniel Goldhaber's intensely psychological and philosophical film about a cam girl experiencing an identity crisis is nail-biting in its contemplation of how much of humanity's soul will be uploaded into the machine – and what the algorithms will do to it.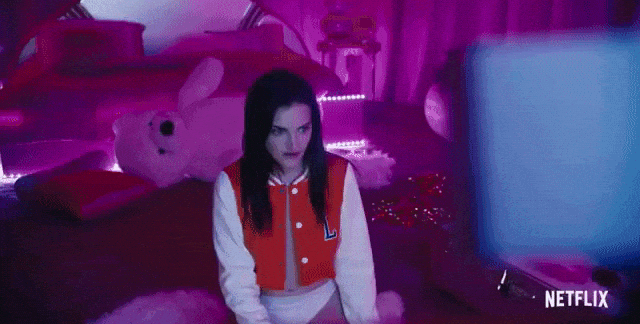 Two of this year's other exemplary scary movies are great (like Game Night) at distilling themes into aesthetic. The brilliantly stylised Hereditary opens with a trick shot turning a doll house room into a room in 'real life' that Gabriel Byrnes then walks through. This has a profound effect on our grasp of spatial elements going forward. Are the sets too big or too small? Are we looking at them the right perspective? Is something a bit off? It reminded me of other sojourns to the dark side: the body-abusing horror of William Friedkin's The Exorcist, the doomy hallucinogen of Nicolas Roeg's Don't Look Now, the ostentatious set design of Stanley Kubrick's The Shining.
Another of the year's great achievements in atmospheria should be name-dropped: Panos Cosmatos' psychedelic thriller Mandy. Nicolas Cage, one of (if not the) most distinctive actors of our time, loses his wife and goes on a revenge spree in a film that oozes ambience like a tab of acid seeping into your psyche. There was also director David Bruckner's lost in the woods bone-chiller The Ritual, which opens showing us one traumatic moment the protagonist Luke (Rafe Spall) would do anything to revisit, then cleverly hooks an entire film around it.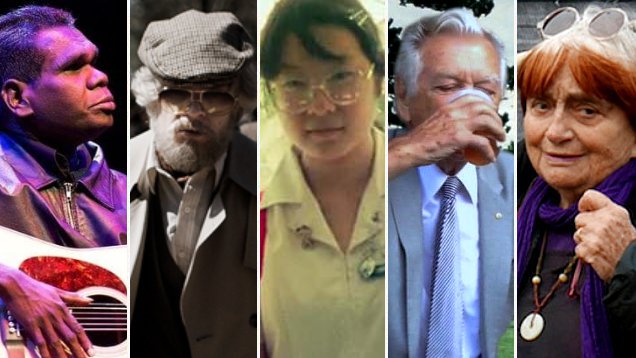 BEST DOCUMENTARIES
I love (j'dore!) the French documentary Faces Places. For a considerable portion of the year (before seeing Game Night and Cam) I thought no film would better it. A road movie with a zesty twist, it gracefully contemplates creativity and artistic processes through the joys of human and geographical features. Following filmmakers JR and the legendary Agnès Varda as they travel across France plastering buildings with huge Banksy-esque pictures, it is for bucolic towns and printed art what Columbus is for cities and architecture. Varda and JR are as delightful as subjects as they are democratic as filmmakers, with real, unfakeable interest in the people they encounter, whose stories provide a rich and expanding tapestry.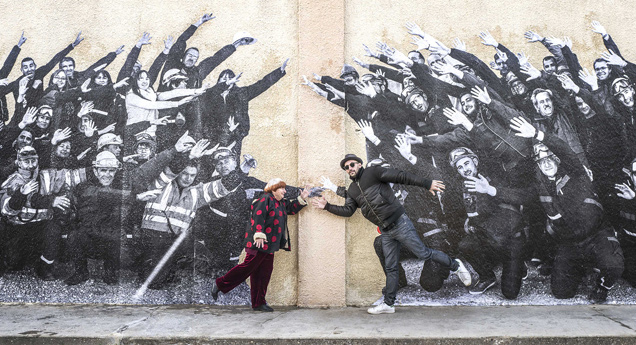 Kudos must be given to Shirkers and its director Sandi Tan, who finds ways to make audiences care for a film that was never completed and careers that never materialised. Framing her failed first crack at a feature as a detective story, it is a thrillingly personal investigation told with great candidness and self-reflection. British director Bart Layton's American Animals on the other hand, which recounts an idiotic heist attempted by a handful of Transylvania University students in 2003, is deliberately tricksy and truth-blurring, posing questions about the difference between a documentary with narrative elements and a narrative feature that incorporates documentary.
The incendiary Australian production Terror Nullius throws old narratives into a polemical blender, rearranging classic films (in ways inspired by electronic music remixing) to give them new, progressive political meaning. Another Australian film, Gurrumul, exquisitely explores the late and great titular musician. And the American documentary Three Identical Strangers, about the bizarre story of estranged triplets reunited by happenstance when they were 19, demonstrates the meaning of that hackneyed turn of phrase 'once seen and never forgotten.' It is a first-rate stranger than fiction tale.