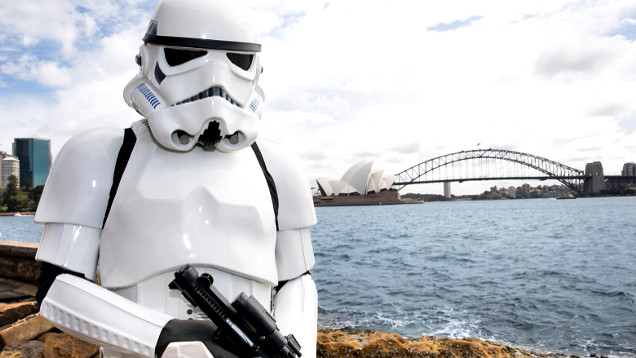 Do Stormtroopers enjoy beautiful waterfront views and drinking cold beverages on a hot day?
By Alexandra Heller-Nicholas

04 Feb

The upcoming Robert Pattinson film High Life is just one of many excellent sci-fi films directed by women. Alexandra Heller-Nicholas combs…

2019 is shaping up to be a huge year for blockbuster movies.

There's often a big difference between the films that will win, and the films that should win.

Avengers: Infinity War racked up a monstrous $61.8 million.

By Luke Buckmaster

22 Jan

Cinemas are now exhibiting two fiercely intelligent outside-the-box superhero films.

By Luke Buckmaster

31 Dec

From possessive demons to hurricane heists and identical strangers – critic Luke Buckmaster explores his favourite films of the year. 

The first reviews of the film have surfaced online, and they are hugely impressive

It's being called "amazing," "breathtakingly beautiful" and "everything DC fans have been hoping…

Do we really need another Robin Hood movie? That question was on the mind of director Otto Bathurst, as Sarah Ward discovers in her…

This film should come with a disclaimer: that Fantastic Beasts and Where to Find Them is essential viewing before entering the cinema.
---