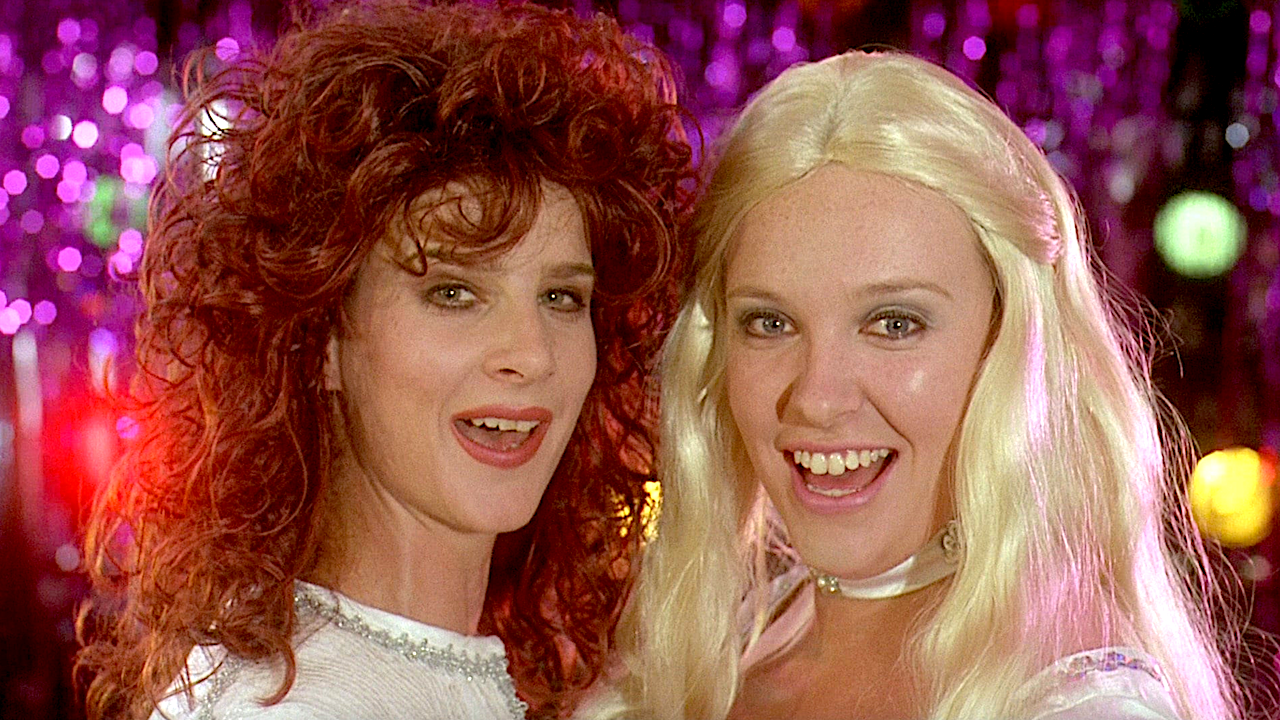 The 25 best Australian movies now streaming on Netflix

---
Australia has a long and storied cinematic heritage. We made the first feature film with 1906's The Story of the Kelly Gang, and ever since we've been kicking filmic goals. Netflix has a crop of essential films by bold and visionary Australian filmmakers; here are the 25 best.
Last updated: May 19, 2022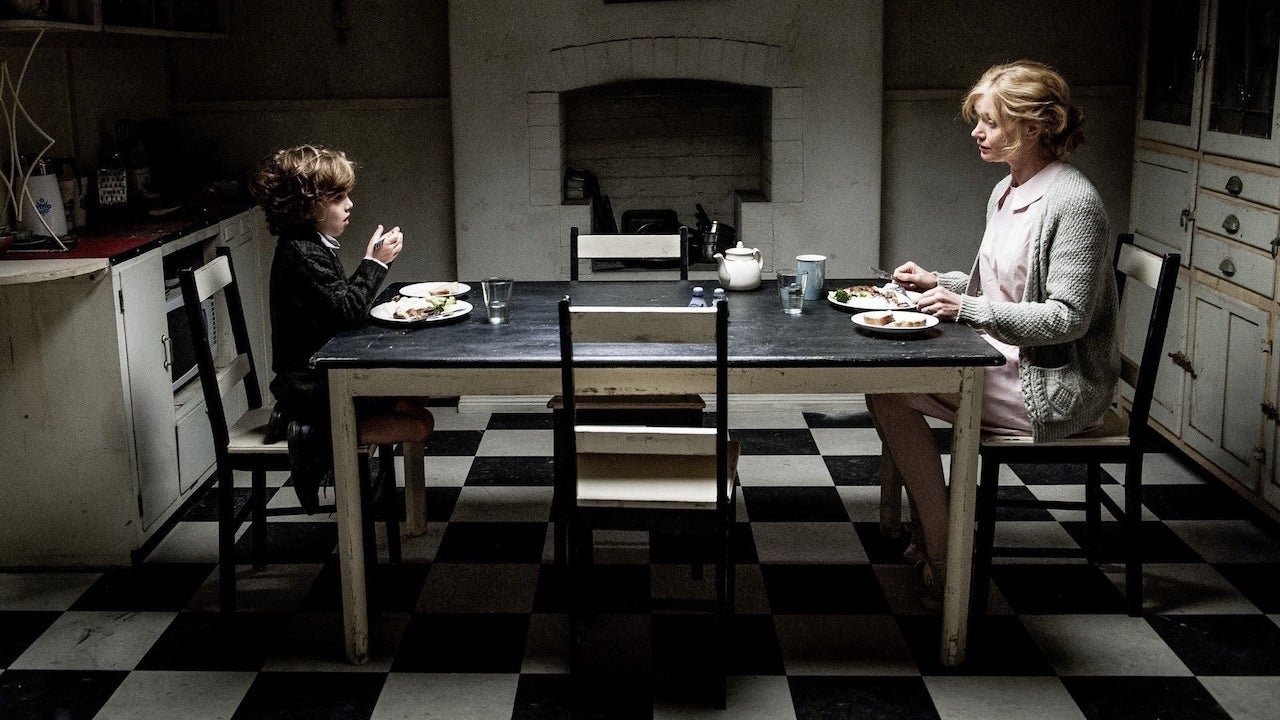 Watch on Netflix
Exhausted widow Amelia (Essie Davis) is raising the kid from hell in the form of troubled six-year-old Samuel (Noah Wiseman), but the little guy's seemingly unmotivated outbursts and screaming fits are nowhere near as weird as what happens when a creepy kids' picture book entitled The Babadook finds its way into their home.
What—or who—is the Babadook? And who is its chosen victim? Jennifer Kent's directorial debut was granted New Classic status immediately on release, and it's not hard to see why: what begins as a standard "cursed object" tale soon evolves into a mediation on grief, anger, toxic motherhood and more. Simply one of the best horror movies Australia has produced in yonks.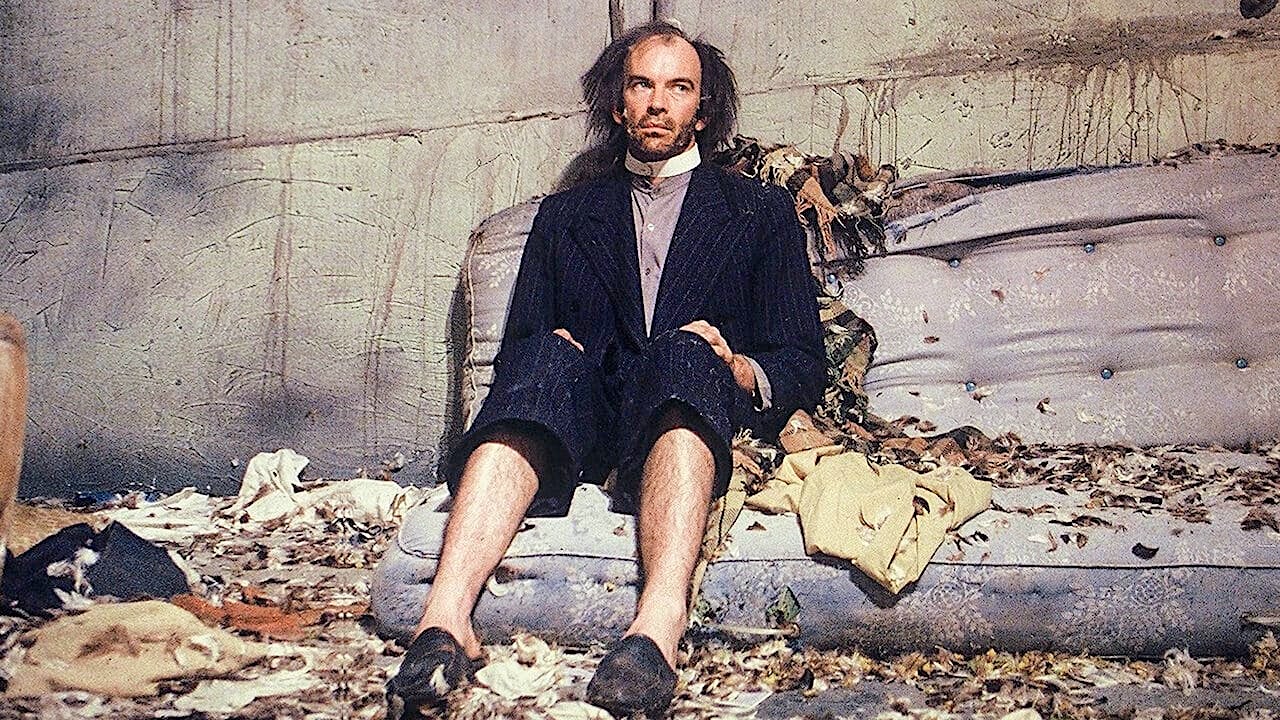 Watch on Netflix
Rolf de Heer's chaotic and controversial breakthrough film stars Nicholas Hope as Bubby, a 35-year-old man kept confined in their tiny apartment since birth by his abusive mother. Let loose on the outside world at last, Bubby tries to make his way as best he can, with hilarious and shocking consequences. Notorious from the second it was released, Bad Boy Bubby is by turns riotously funny, deeply disturbing, insightful, sardonic, surreal and confronting. Move this to the very top of your viewing list.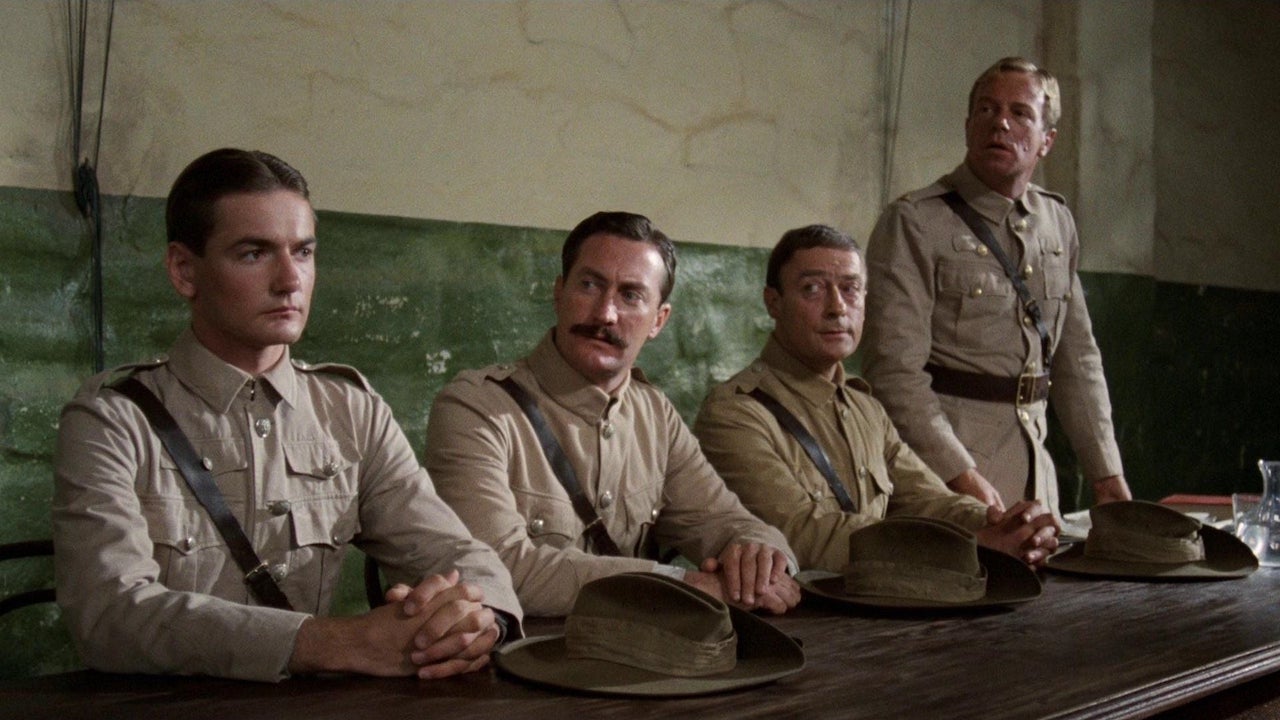 Watch on Netflix
The greatest Australian war film of all time sees Edward Woodward, Bryan Brown and Lewis Fitz-Gerald as three Australian soldiers tried for war crimes during the Second Boer War. Jack Thompson is the inexperienced solicitor tasked with defending them, and a whole range of Australian character actors, not the least of which is Charles "Bud" Tingwell, are the various British and Australian officers who would see them decently shot in order to preserve the Empire. Bruce Beresford's film is a masterful indictment of the evils of imperialism, and still packs a wallop today.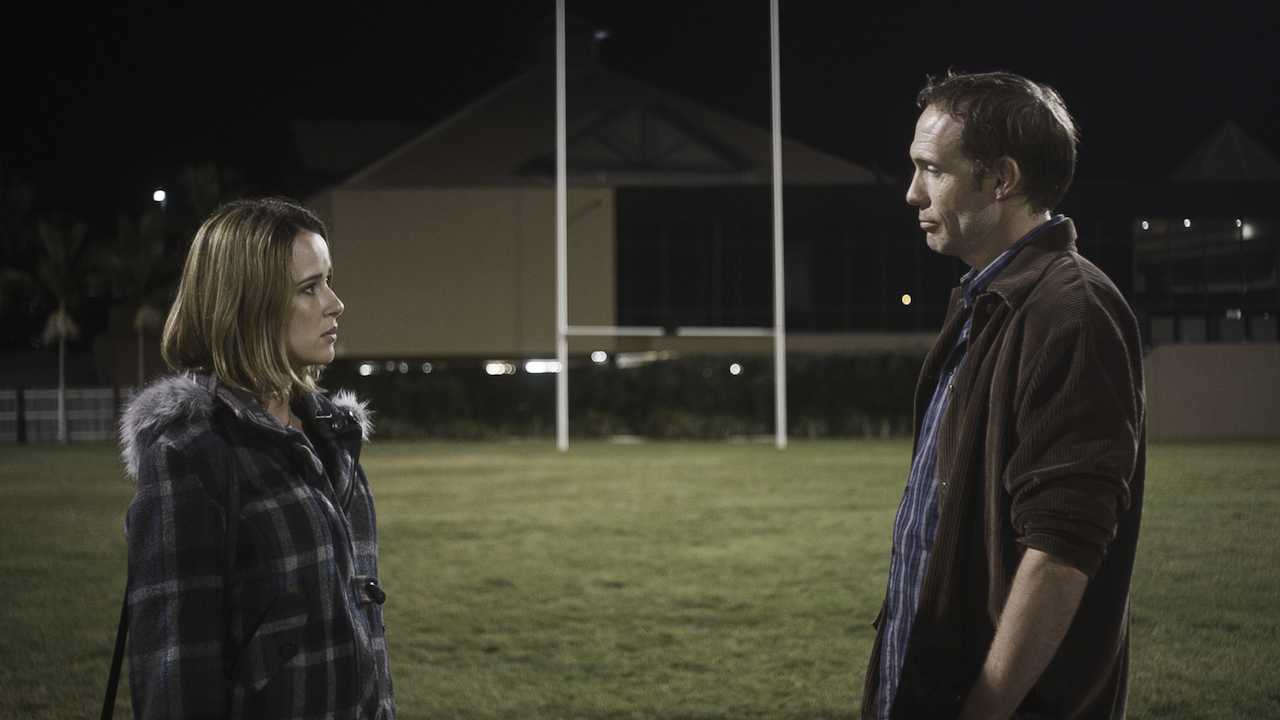 Watch on Netflix
Book Week director Heath Davis's debut film is built around a stunning performance by Steve Le Marquand as former rugby league hero Ben Kelly, who has sunk into addiction and depression since his time in the limelight. Redemption beckons in the form of a helping hand from ageing fan Cec (Max Cullen) and his daughter, single mother Terri (Claire Van Der Boom), but the question is whether "BK" can give his personal demons the slip. Terse, authentic, and unsentimental, this is a genuinely great Australian drama.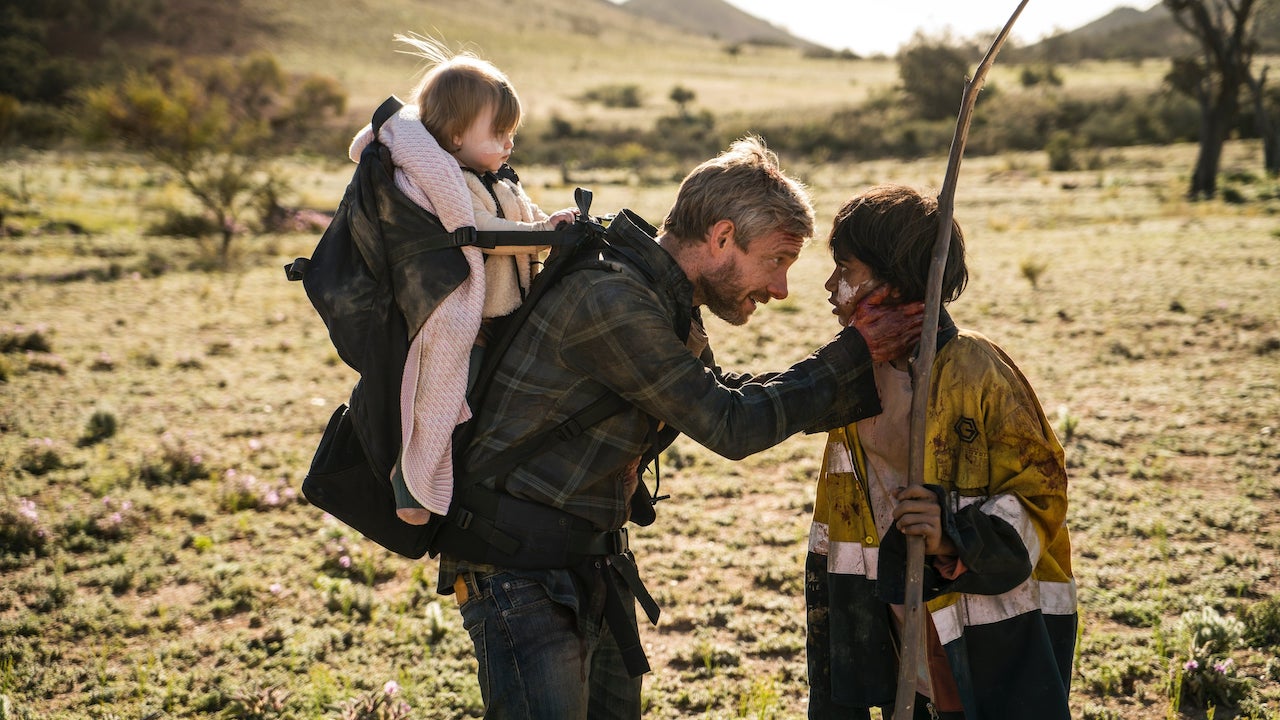 Watch on Netflix
It's tough enough protecting a baby during a zombie apocalypse. It's even tougher protecting a baby, and a young Indigenous girl, and knowing you've been bitten and need to find a safe harbour for your charges before you try to eat them. But that's the challenge facing Martin Freeman's everyman in this homegrown horror. Expanding their 2013 short of the same name, writer/director team Ben Howling and Yolande Ramke bring nuance and emotional resonance to a genre that was all but played out.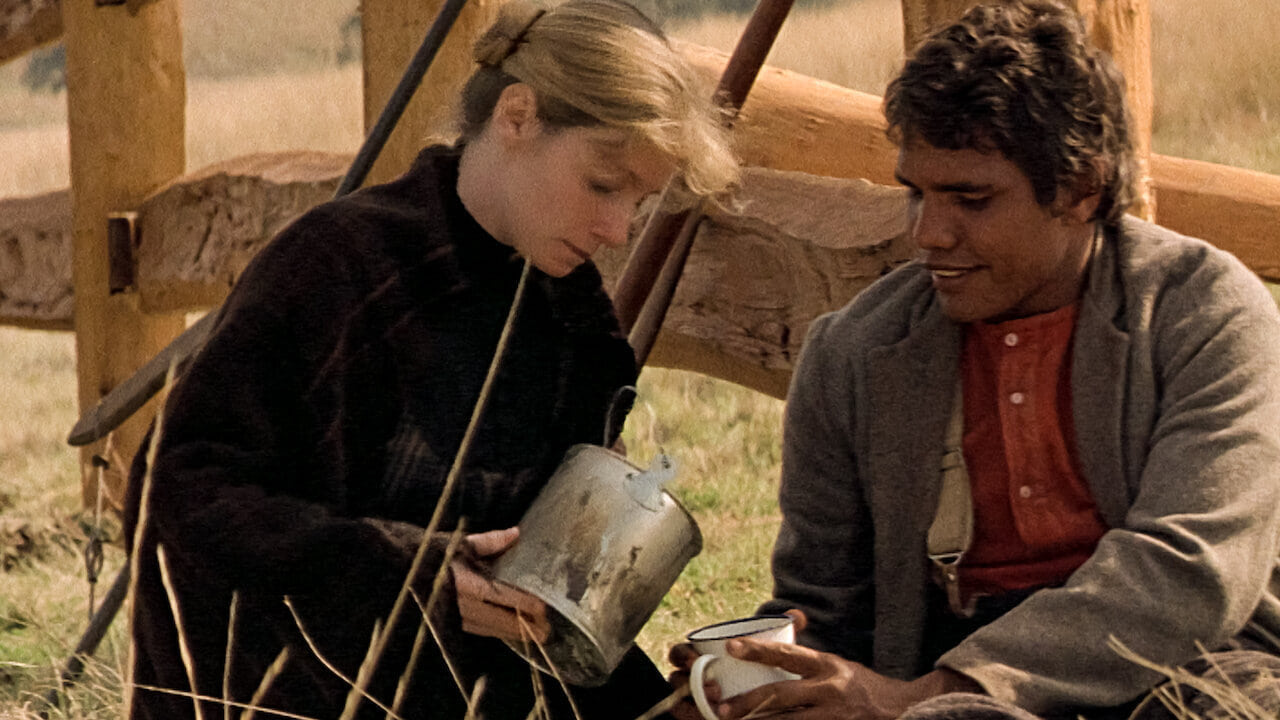 Watch on Netflix
After years of systematic abuse by white authorities, mixed heritage Jimmie Blacksmith (Tom E. Lewis) embarks on a bloody rampage, cutting a swathe through turn of the century New South Wales. Fred Schepisi's adaptation of Thomas Keneally's 1972 novel is brutal and uncompromising, making us complicit in atrocity while also demanding we understand the injustices that birthed it. Jack Thompson, Bryan Brown, John Jarratt, Ray Meagher, and Ruth Cracknell show up in supporting roles, but it's the late Tom E. Lewis's mesmerising turn in the title role that makes this an unmissable classic.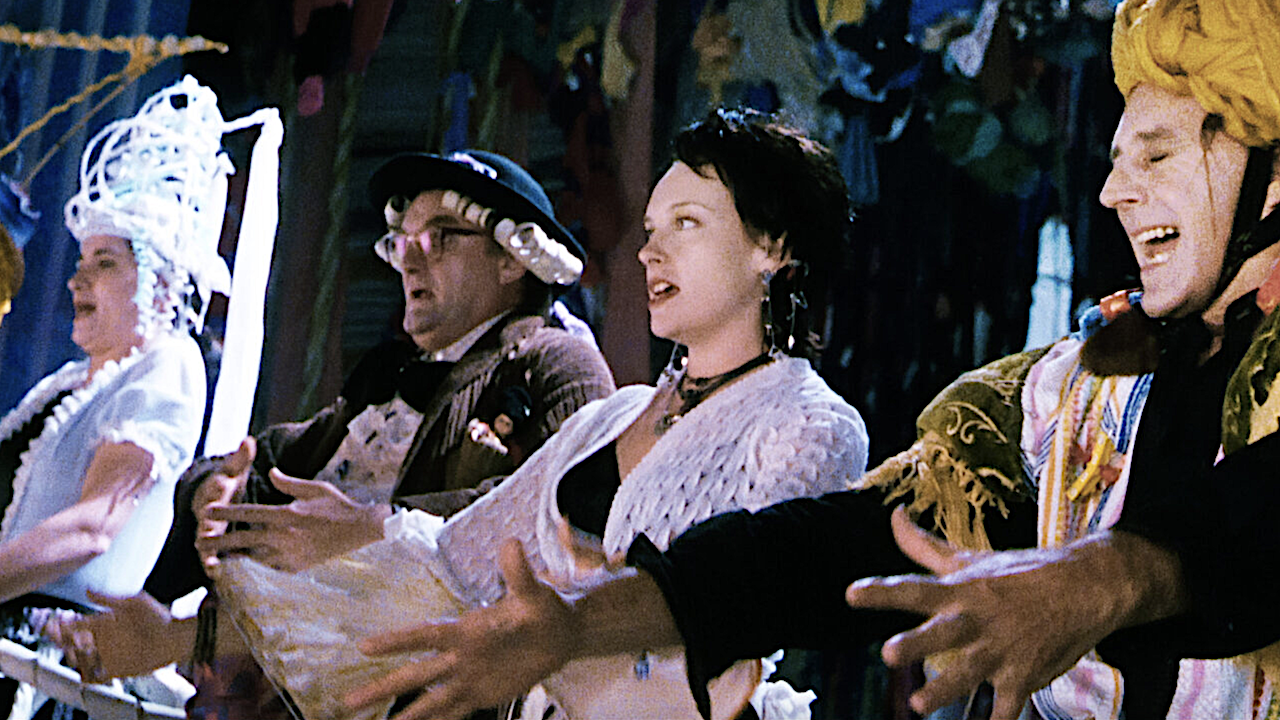 Watch on Netflix
Cosi contains everything an Australian film should: heart, soul, humour, grace, wit, warmth—and Mendo. Here Ben Mendelsohn is a young man who scores a gig as a drama teacher at a psychiatric facility, ultimately rallying the inmates in a swing-for-the-fences attempt to mount a production of Mozart's opera Così fan tutte. Co-starring Barry Otto, Rachel Griffiths, Toni Collette, Jacki Weaver, David Wenham, Colin Friels and Colin Hay, Cosi is a monument to the healing power of art.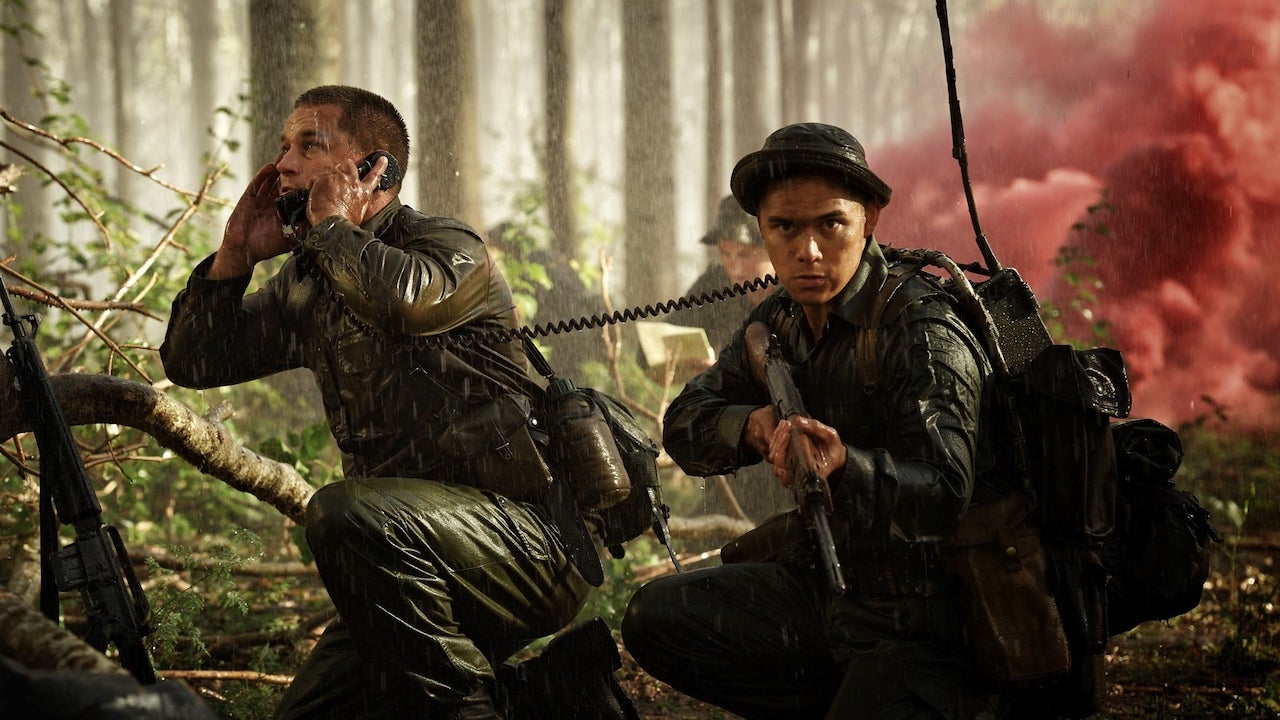 Watch on Netflix
Prolific director Kriv Stenders brings us Australia's first Vietnam War movie in 40 years, following a brutal battle in the titular rubber plantation between a small Australian force and an overwhelming detachment of Viet Cong and North Vietnamese troops. A who's-who of young Australian talent—Travis Fimmel, Luke Bracey, Mojean Aria, Travis Jeffery, Aaron Glenane, Aaron McGrath and more—fill out the ranks, with veterans such as Richard Roxburgh and Myles Pollard in support. The resulting film is a blistering account of a single battle that may be deliberately limited in scope, but is ferocious in effect.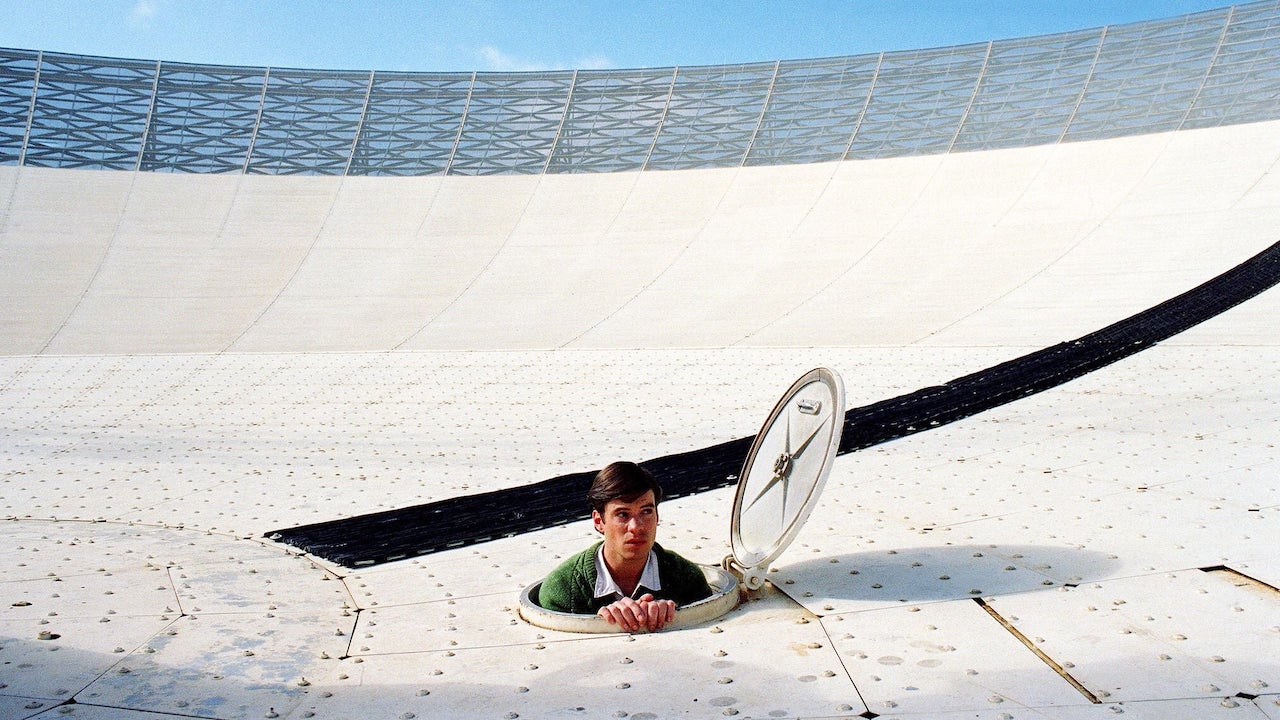 Watch on Netflix
Following on from the wildly acclaimed The Castle, the Working Dog team brought us this fictionalised but affectionate account of the role New South Wales' Parkes Observatory played in relaying telemetry and video transmissions from the 1969 Apollo 11 Moon Mission to the waiting world. In other hands this could have been a Very Serious Drama; here it's a culture clash comedy, as the Australian boffins at Parkes (including Sam Neill, Tom Long, Kevin Harrington and Roy Billing) try to accommodate visiting NASA official Patrick Warburton. Worth it for the cricket scene alone.

Watch on Netflix
Ivan Sen's follow up to Mystery Road sees Indigenous detective Jay Swan (Aaron Pedersen) once again investigating dark doings in the outback, this time centered on a human trafficking operation in a remote gold mining settlement. Either helping, hindering or straight up shooting at him are a roster of great Australian actors, including David Gulpilil, Tom E. Lewis, David Wenham and Jacki Weaver. A searing outback noir, Goldstone cemented Swan as the most fascinating character in modern Australian crime fiction, and Sen as one of our most vital directors. Sen's Toomelah and Beneath Clouds are also streaming.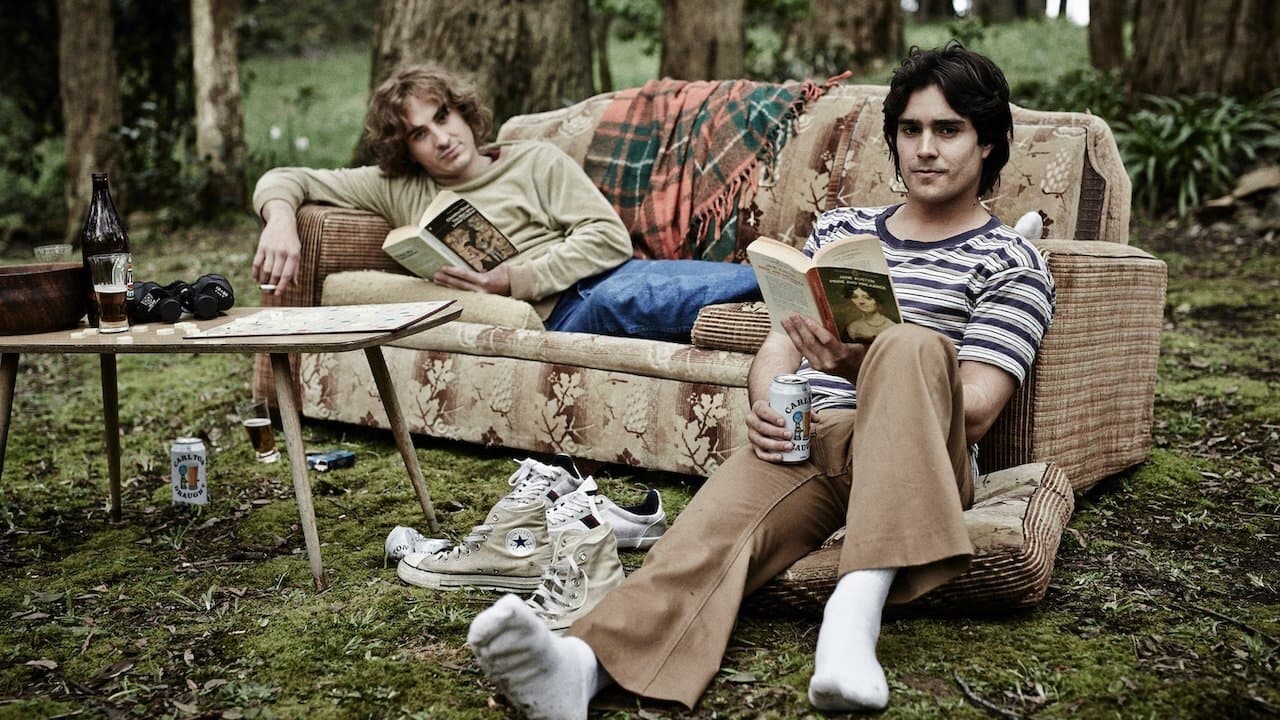 What to watch
Adapted from Timothy Conigrave's 1995 memoir of the same name, Holding the Man sees Ryan Corr and Craig Stott as a gay couple who first meet in high school in 1970s Melbourne. Tracing their lives and relationship through to the '90s, the film takes in the gay rights movement and the tragedy of the AIDS epidemic, but never loses sight of the intimate and moving relationship at his core. Anchored by the incredible chemistry between Corr and Stott, this is a landmark of Australian queer cinema.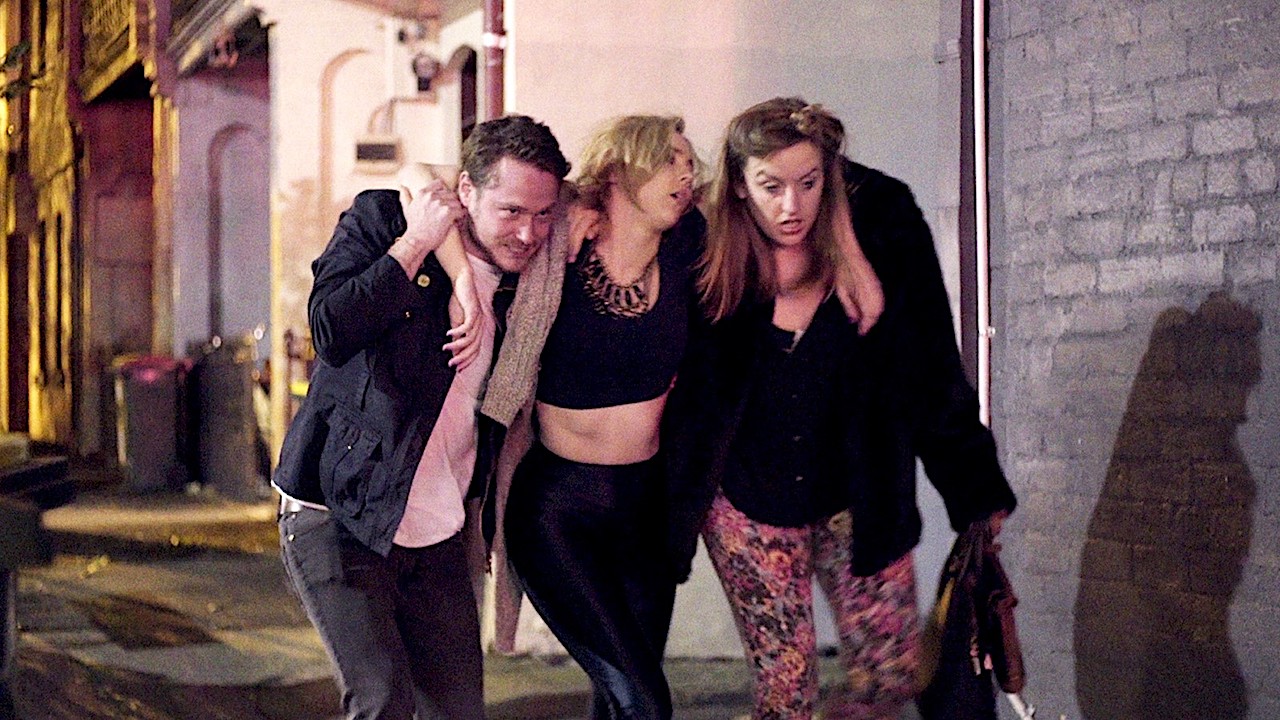 Watch on Netflix
This brutally funny micro-budget comedy from debut writer/director Lucy Coleman follows the adventures of young playwright Loz (Sarah Gaul), who is trying to both a) make it in Sydney's competitive arts scene and b) find romance, possibly with hunky nice guy Dave (Marshall Campbell). The plot is both simple and meandering, but what really matters here is Coleman's voice, which accurately and mercilessly skewers millennial urban angst with hugely funny results. A gem.
What to watch
After the apocalypse, a young woman (Clara Rugaard) is raised in a sealed bunker by a robot called Mother (voiced by Rose Byrne). Her education is interrupted when she comes across a wounded older woman (Hilary Swank) whose stories of other survivors bring into question everything she has been led to believe. Grant Sputore's minimalist sci-fi is more drama than thriller, throwing ethical questions at both its characters and the audience while at the same time methodically peeling back layers of mystery regarding the fate of the human race.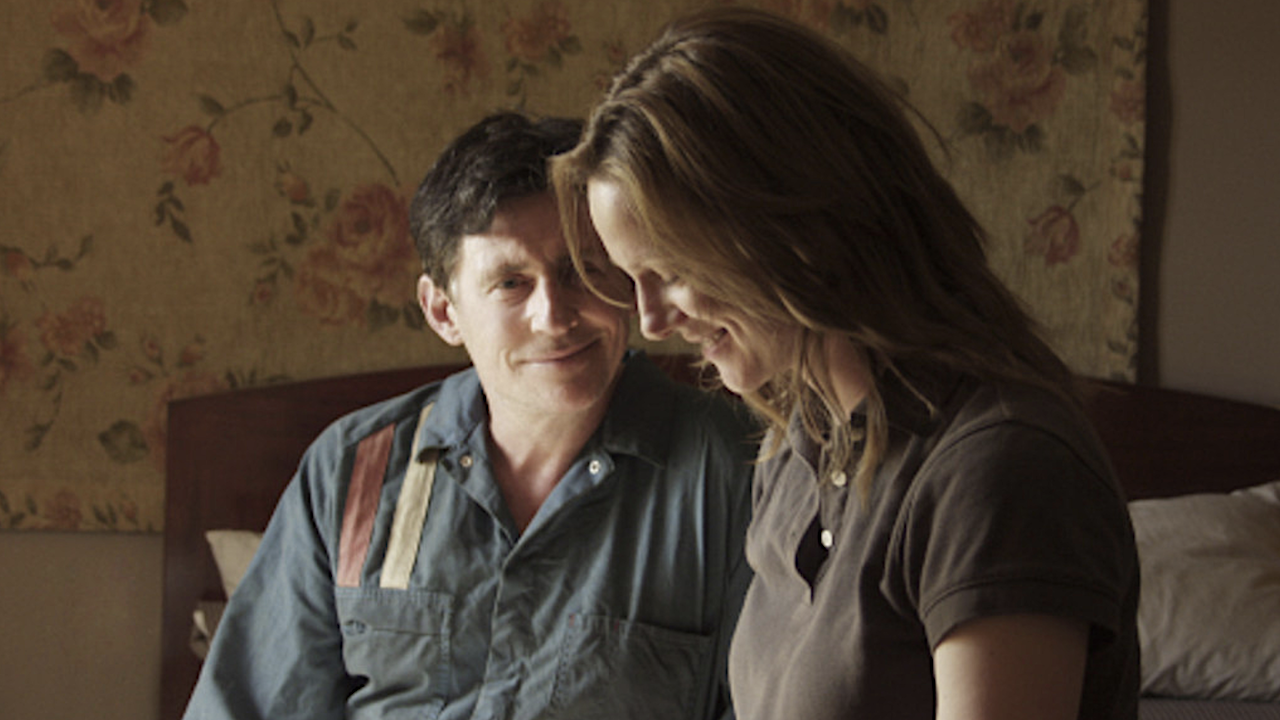 Watch on Netflix
Following on from the acclaimed Lantana, Ray Lawrence adapts the Raymond Carver story So Much Water So Close to Home. Gabriel Byrne, John Howard, Stelios Yiakmis and Billy Simon Stone are four friends on a weekend fishing trip who discover the body of a murdered girl. They decide to put off reporting the find so they can finish their trip, forcing their wives (Laura Linney, Deborra-Lee Furness and Leah Purcell) to question exactly what sort of men they are. Lawrence is a master of cutting through the veneer of suburban normalcy to reveal the anxieties beneath; this is one of his finest.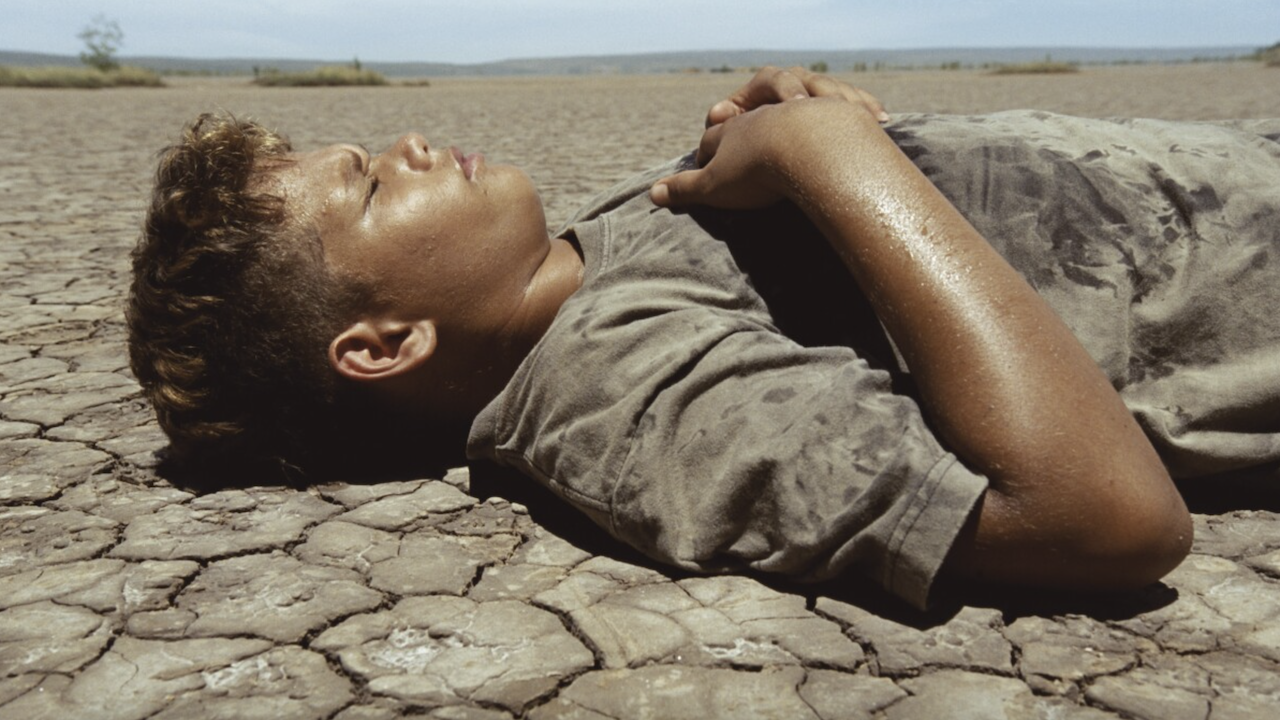 Watch on Netflix
Years after he abandoned his family, rough nut TJ (Dean Daley-Jones) returns to his far north hometown to try and reconcile with his teenage son, Bullet (Lucas Yeeda), who is beginning down the same path of petty crime and substance abuse as his father. Local cop Texas (Greg Tait) runs a support group for reformed "mad bastards", but knows that the pressures of poverty, boredom and lack of opportunity may well doom Bullet to crime and imprisonment, just like his father. Writer and director Brendan Fletcher's first—and to date only—feature film is an unsentimental but deeply moving look at Indigenous masculinity in crisis.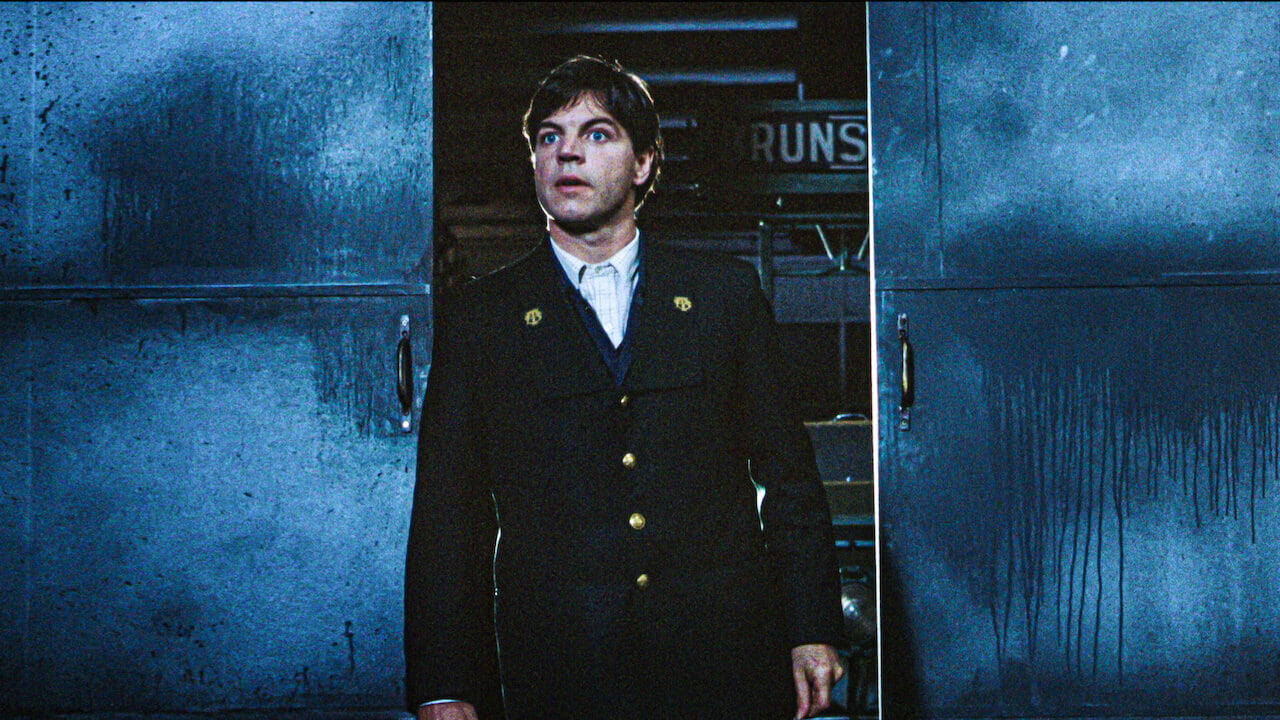 Watch on Netflix
Colin Friels is Malcolm, a socially awkward backyard inventor who falls in with a pair of petty criminals—Frank (John Hargreaves) and Judith (Lindy Davies)—and decides to use his technical acumen to help them commit robberies. What unfolds is one of the most winning Australian comedies of the 80s, as the little gang use a series of bizarre gadgets and gizmos—notably a miniature tram and a getaway car that splits in two—in the course of their capers. The first film from director Nadia Tass, and arguably her best.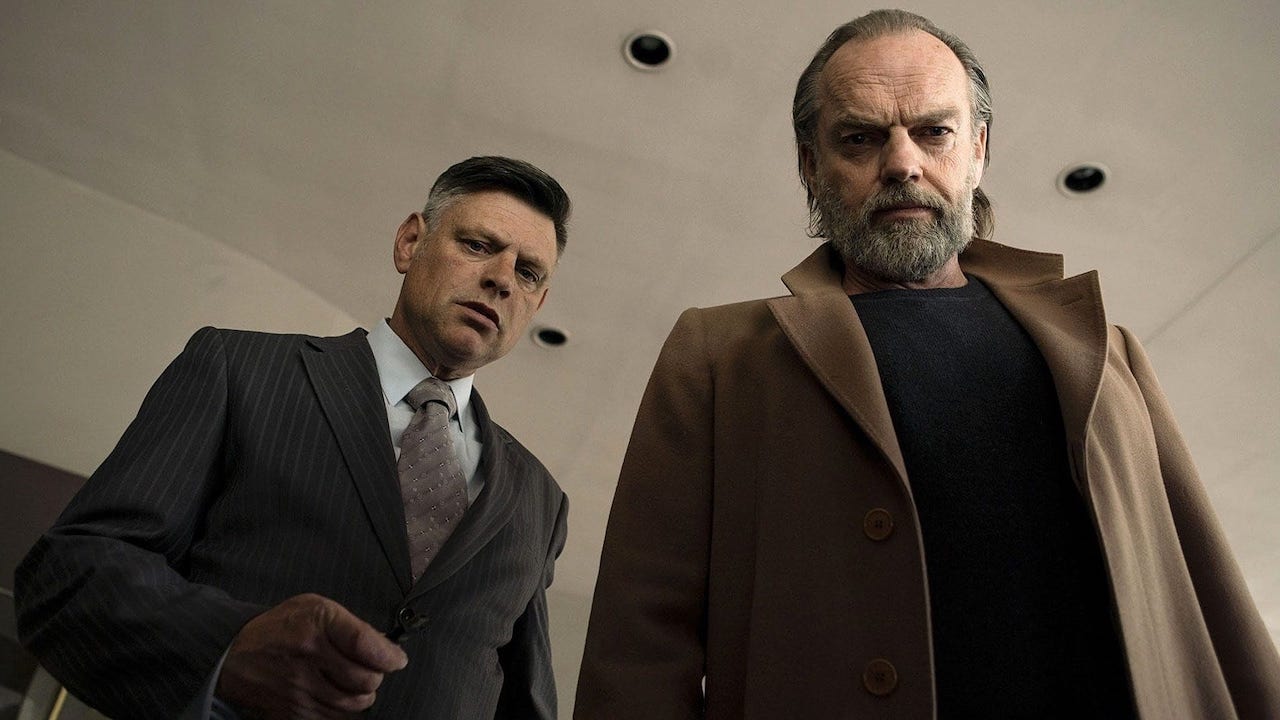 Watch on Netflix
Director Paul Ireland and the late Damian Hill, who gave us the excellent Pawno, relocate the Shakespeare play of the same name to a Melbourne housing commission tower presided over by Hugo Weaving's ruminative crime boss—trading the original's comedy for grit and pathos. When a cross-cultural romance brews between young Muslim woman, Jaiwara (Megan Hajjar) and musician Claudio (Harrison Gilbertson), her brother Farouk (Fayssal Bazzi) swears to put an end to it, putting the fragile peace of the neighbourhood in jeopardy.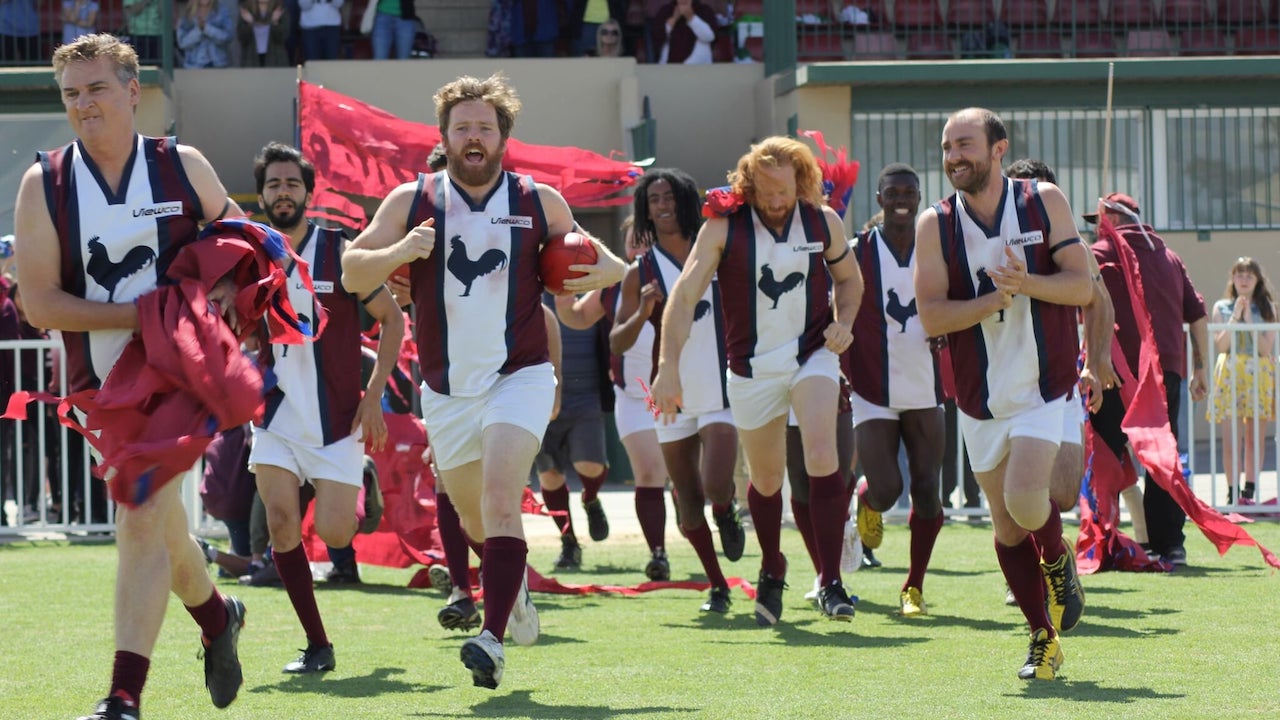 Watch on Netflix
Faced with the dissolution of their struggling club, a country Aussie Rules footy team starts to recruit local refugees into their ranks, leading to plenty of clashes, comedy and—hopefully—some eventual mutual understanding. Adapting his own one man stage show, star and writer Damien Callinan delivers a knockabout dramedy that digs deep into notions of mateship and the fair go, with support from Kate Mulvany, John Howard, Fayssal Bazzi, Josh McConville and Stephen Hunter. For sports-mad Aussies, this one is a must-see.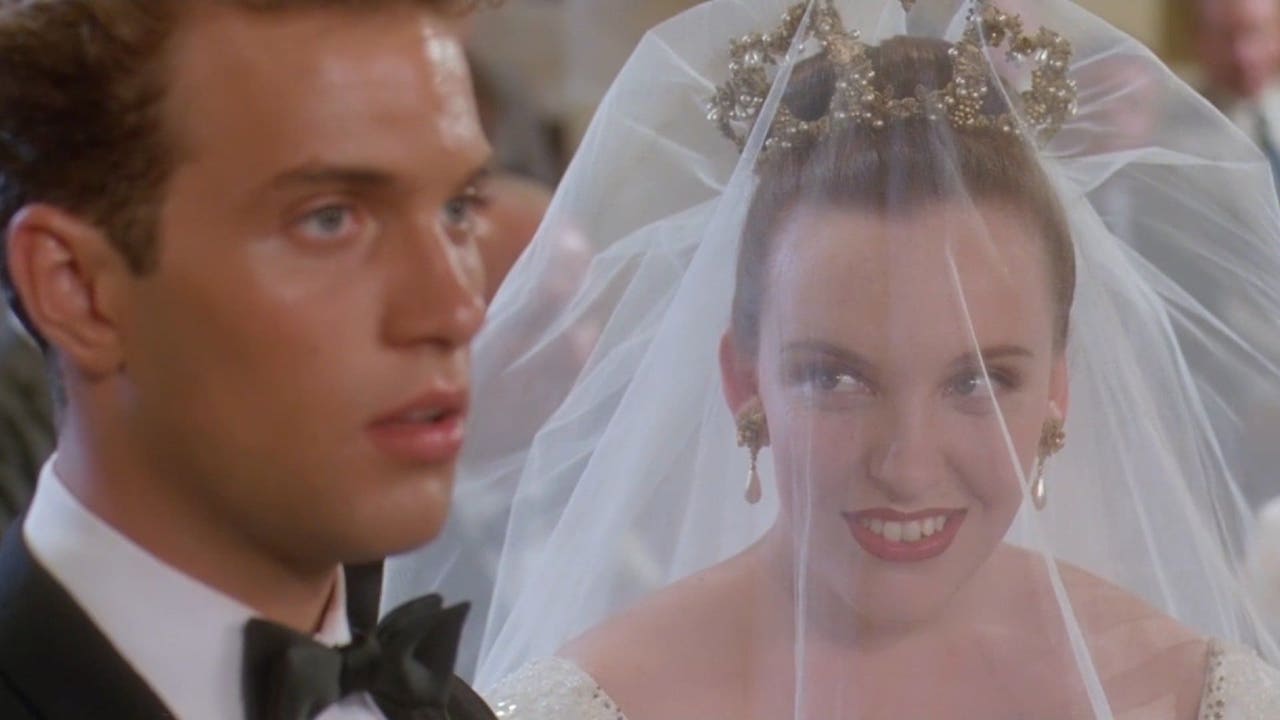 Watch on Netflix
Put-upon and dowdy Muriel (Toni Collette) hates her life in the tiny town of Porpoise Spit and dreams of an extravagant wedding. Seizing her chance for a better life, she embezzles money from her job and hies off to Sydney for a new life with her bestie, Rhonda (Rachel Griffith), but family and fraud are hard to outrun. Pastel-pretty and packed with ABBA tunes, PJ Hogan's comedy smash hit is a darker and more complicated affair than its reputation suggests, offering thorny moral issues and thematic material among the laughs.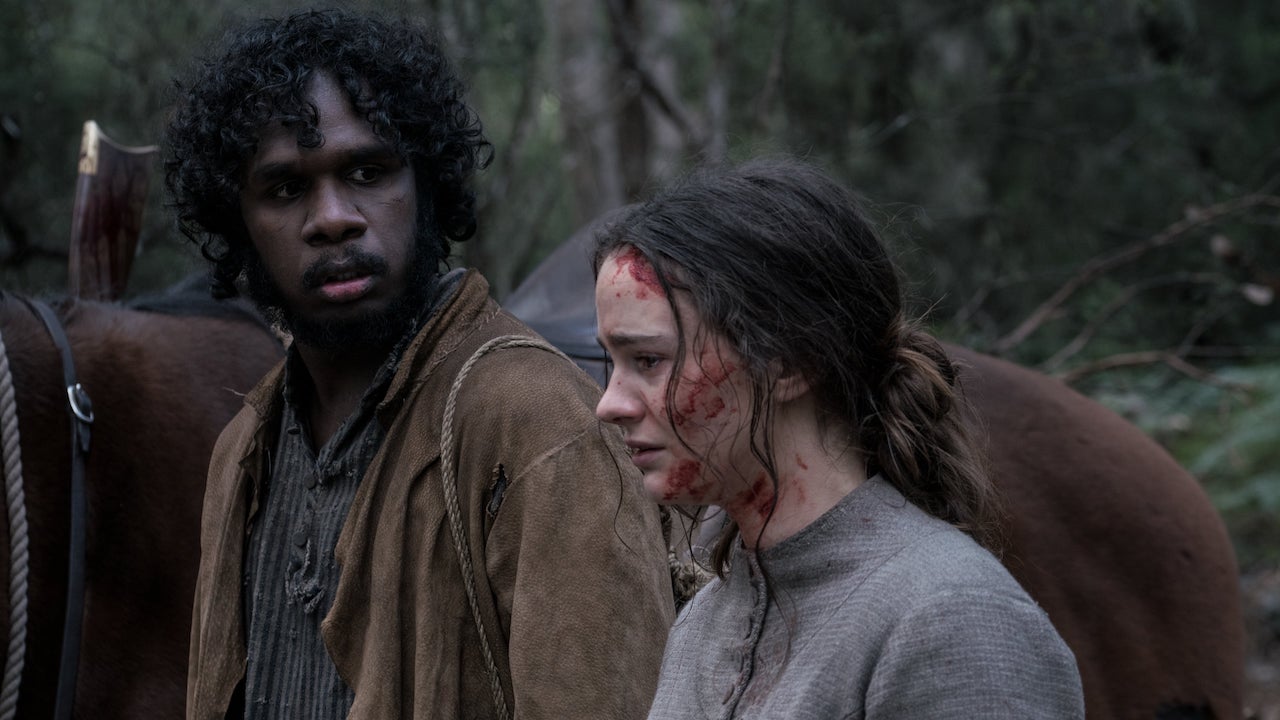 Watch on Netflix
Writer and director Jennifer Kent followed up The Babadook with this punishing look at the horrors of colonialism. After her husband and child are murdered and she is raped, an Irish convict (Aisling Franciosi) teams up with and Indigenous tracker (Baykali Ganambarr) to seek revenge on the British troops responsible (Sam Claflin, Damon Herriman, Harry Greenwood). What follows is a hellish journey across Tasmania during the genocide of the Indigenous population. Kent refuses to look away from the film's numerous atrocities, forcing the audience to take stock of our complicity in the crimes of our country's founding.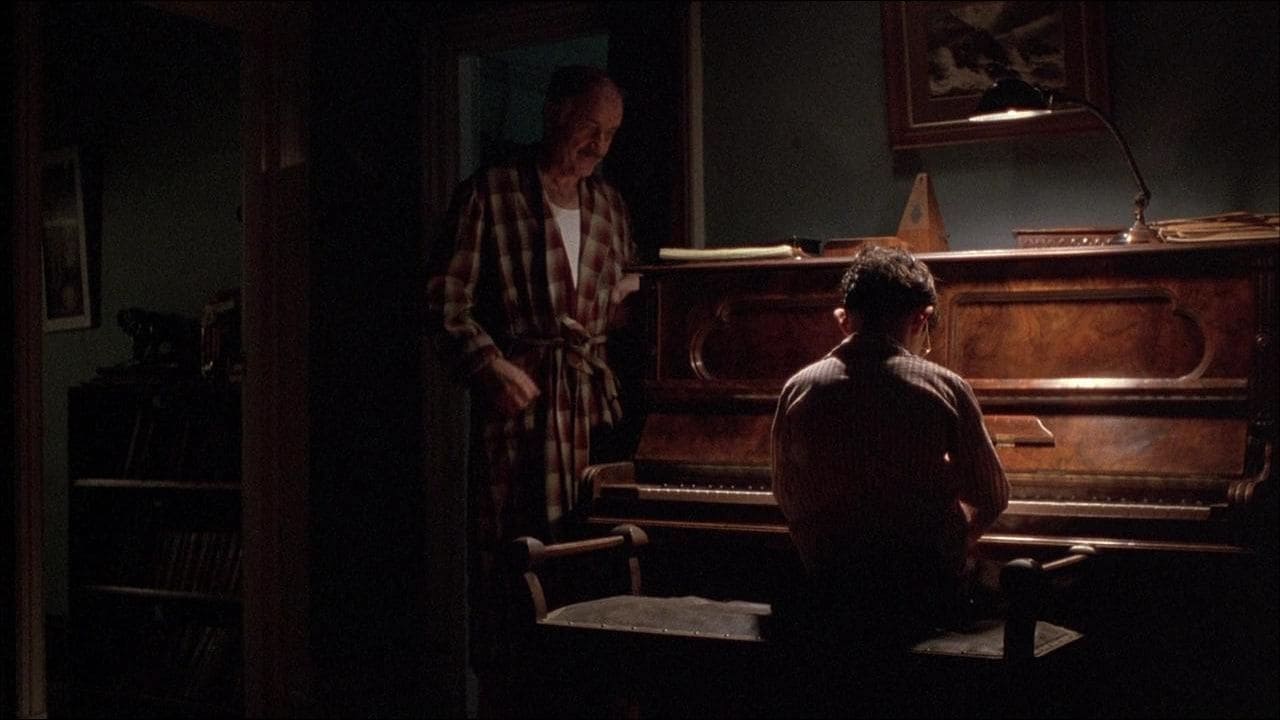 Watch on Netflix
Acclaimed Australian pianist David Helfgott gets the biopic treatment from filmmaker Scott Hicks. The result is a stirring, beautiful and deeply human account of both prodigious talent and Helfgott's ongoing battles with mental illness. Noah Taylor is the young Helfgott and Geoffrey Rush the elder, a superbly talented musician who suffers under the merciless demands of his perfectionist father (Armin Mueller-Stahl), but reclaims some semblance of self-determination in his later years largely thanks to the love of his wife, Gillian (Lynn Redgrave). Showered with praise upon release, Shine still stands as one of our finest films.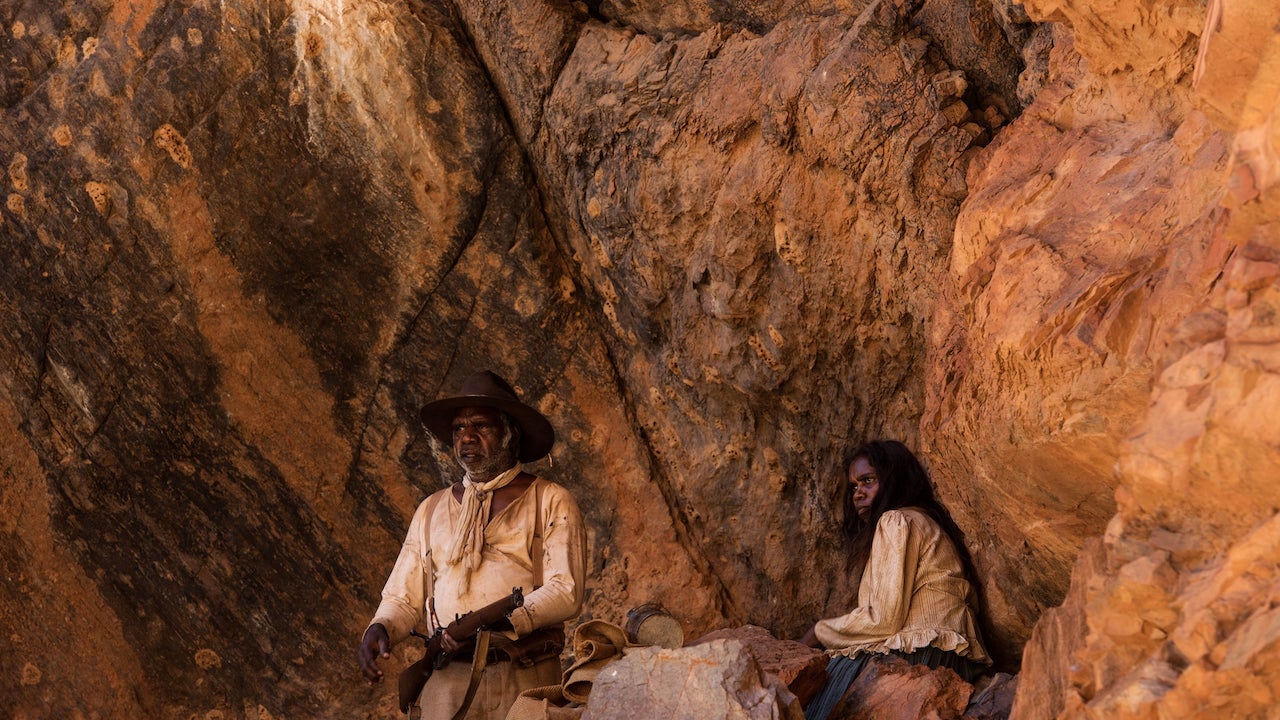 Watch on Netflix
Warwick Thornton's gut-punch of a western is more tragedy than action movie, following the events that unfold after an Indigenous man, Sam Kelly (Hamilton Morris) is forced to shoot a white settler (Ewen Leslie) in self-defence. Fleeing into the bush with his wife, Lizzie (Natassia Gorey-Furber), he is pursued by local cop Fletcher (Bryan Brown) and a posse that includes the god-fearing Fred Smith (Sam Neill). Sweet Country is an unblinking look at the brutal realities of colonialism.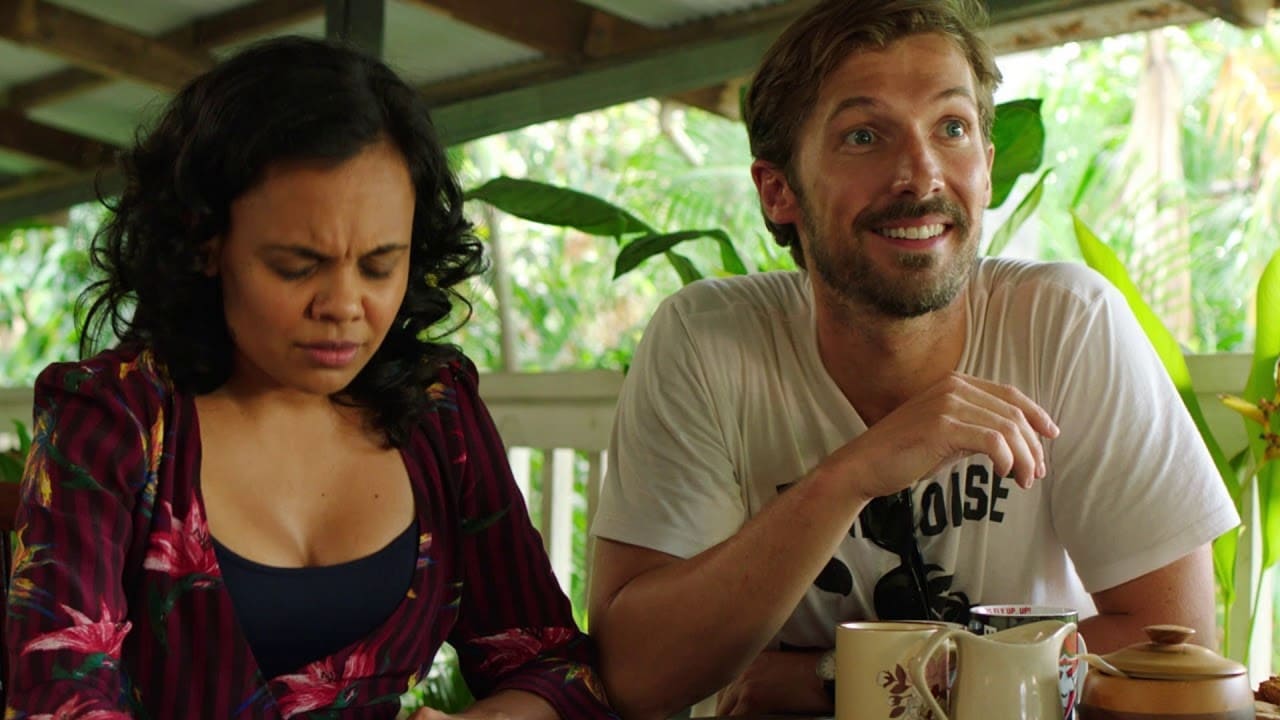 Watch on Netflix
Miranda Tapsell's ambitious big city lawyer is all set to marry nice guy Gwilym Lee in Darwin, only to learn that her mother (Ursula Yovich) has left her father. Setting off in search of her errant mum takes her on an odyssey across the Top End and into her own Indigenous heritage. Acclaimed director Wayne Blair's breezy romcom is a delight, serving as a showcase for both Tapsell's immense charisma and the natural beauty of the Far North.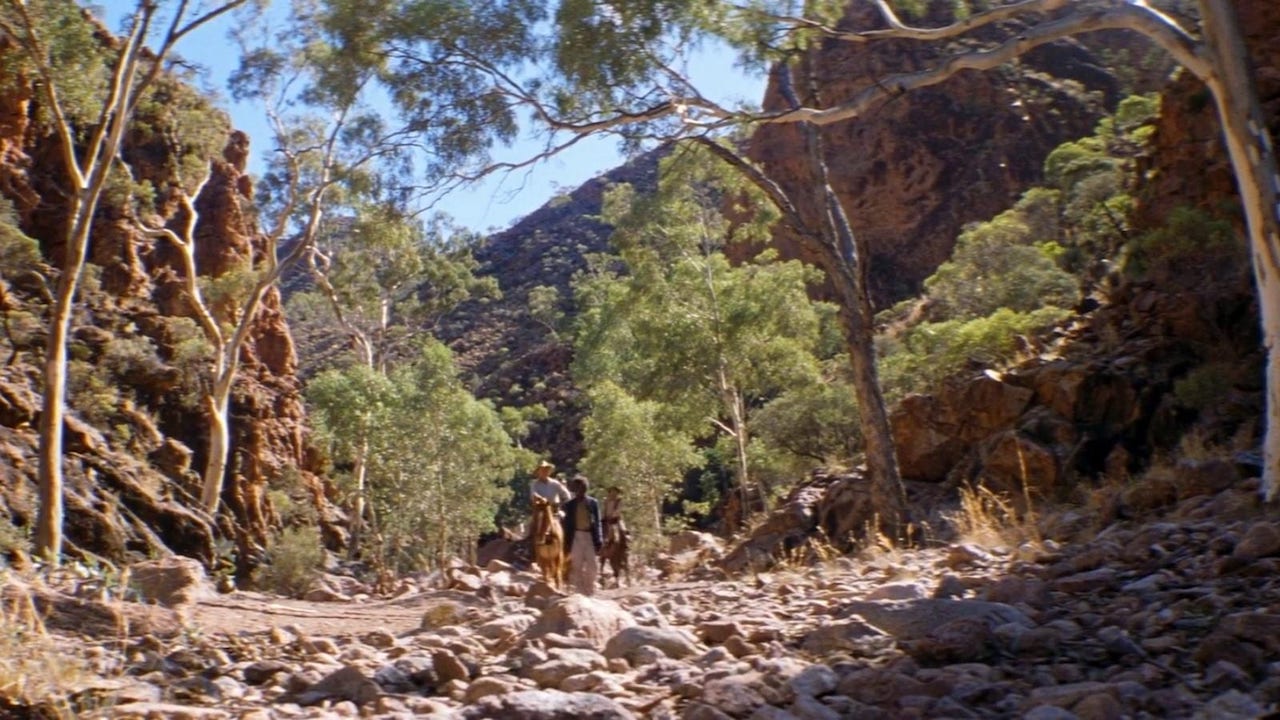 Watch on Netflix
The wonderfully fertile creative partnership between director Rolf de Heer and actor David Gulpilil begins here, with the latter playing an Indigenous tracker pressganged into helping three policemen (Gary Sweet, Damon Gameau and Grant Page) hunt down a murder suspect in the remote South Australian outback of the 1920s. A haunting and deeply allegorical tale, The Tracker is not the first film to deal with the legacy of Australian colonialism, but it is arguably ground zero for 21st century Australian cinema's ongoing attempt to grapple with our racist past (and present) in meaningful and confronting ways.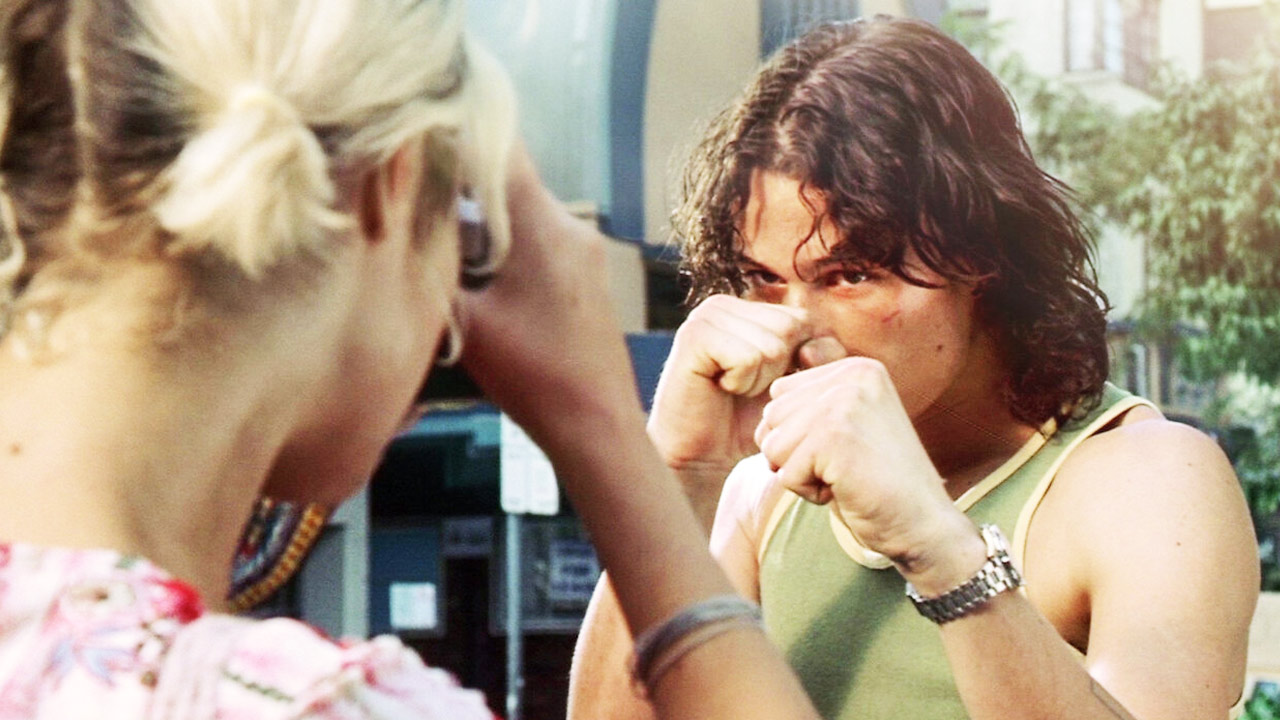 Watch on Netflix
Gregor Jordan's debut feature sees Heath Ledger's wannabe Kings Cross criminal Jimmy fall afoul of Bryan Brown's rough-hewn mob boss Pando when he loses $10,000 (the titular "two hands") he's been tasked with couriering from one node of the criminal empire to another. Jimmy kind of has it coming—he loses the cash when he decides to flirt with Rose Byrne's Alex at Bondi Beach instead of carrying out a pretty simple job. Still, charisma counts for a lot and Two Hands has it in spades; this is the movie that put Ledger and Byrne on the map. Cracking soundtrack, too.
---
This guide is regularly updated to reflect changes in Netflix's catalogue. For a list of capsule reviews that have been removed from this page because they are no longer available on the platform, visit here.