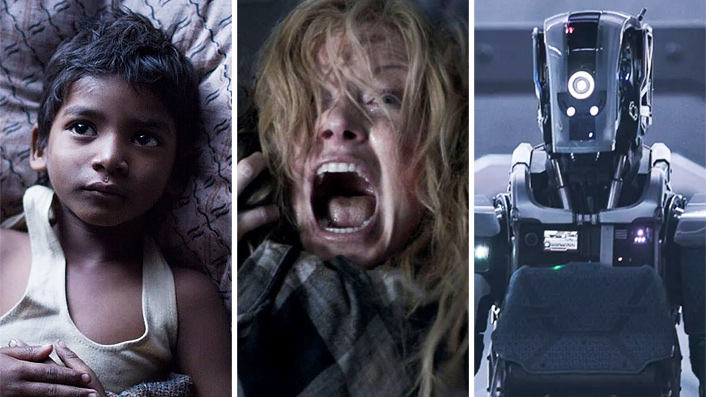 The best Australian movies now streaming on Netflix

---
Netflix isn't known for supporting Australian movies—but that doesn't mean a bunch of great ones aren't available on the platform. Critic Travis Johnson picks the 12 best.

Australia has a long and storied cinematic heritage. We made the first feature film with 1906's The Story of the Kelly Gang, and ever since we've been kicking filmic goals. We gave the world Mad Max, Picnic at Hanging Rock, Gallipoli, Crocodile Dundee and Young Einstein.
See also:
* All new movies & series on Netflix Australia
* All new streaming movies & series
And now we have a whole new crop of essential and exciting films by bold and visionary filmmakers to drink in, with a whole bunch of them currently waiting patiently to be added to your Netflix queue.
So, if you feel like dedicating a weekend to seeing what contemporary Australian cinema has to offer, you could do worse than hit play on…
Exhausted widow Amelia (Essie Davis) is raising the kid from hell in the form of troubled six-year-old Samuel (Noah Wiseman), but the little guy's seemingly unmotivated outbursts and screaming fits are nowhere near as weird as what happens when a creepy kids' picture book entitled The Babadook finds its way into their home.
What—or who—is the Babadook? And who is its chosen victim? Jennifer Kent's directorial debut was granted New Classic status immediately on release, and it's not hard to see why: what begins as a standard "cursed object" tale soon evolves into a mediation on grief, anger, toxic motherhood and more. Simply one of the best horror movies Australia has produced in yonks.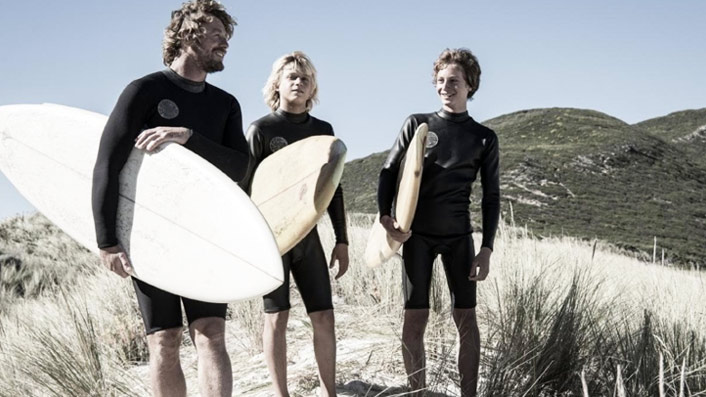 For his directorial debut, actor Simon Baker adapts Tim Winton's coming-of-age novel. Set in Western Australia's Margaret River region in the 1970's, the film charts the maturing of young surfie Pikelet (Samson Coulter) and his best mate Loonie (Ben Spence) as they come under the influence of reclusive surfing champion Sando (Baker) and his alluring girlfriend Eva (Elizabeth Debicki).
Sign up for Flicks updates
This being a Winton joint, they must navigate both the mysteries of adulthood and the mysteries of the ocean. Featuring fantastic surf cinematography and a palpable sense of time and place, this is one of the best Winton adaptations going.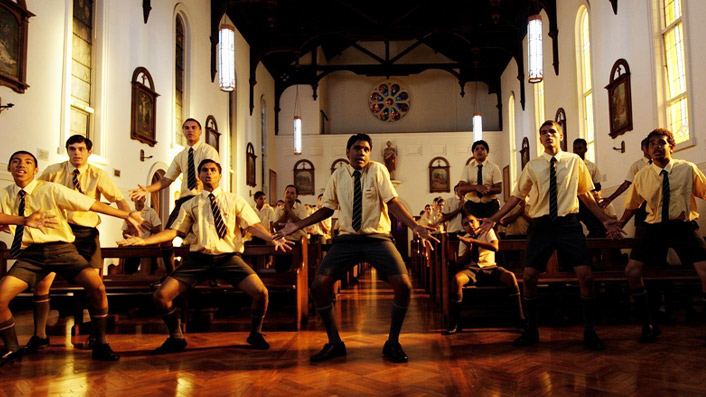 The first Aboriginal movie musical comes to the big screen courtesy of director Rachel Perkins, who brings the story of young Willie Johnson (Rocky McKenzie), his love for the beautiful Rosie (Jessica Mauboy), and his journey from Broome to Fremantle and back again in the swingin' (but still pretty racist, yo) '60s. It's a big, colourful, joyful explosion of song and dance, with a belter of a cast including Ernie Dingo, Missy Higgins, Geoffrey Rush, Magda Szubanski Dan Sultan, and more. An absolute delight.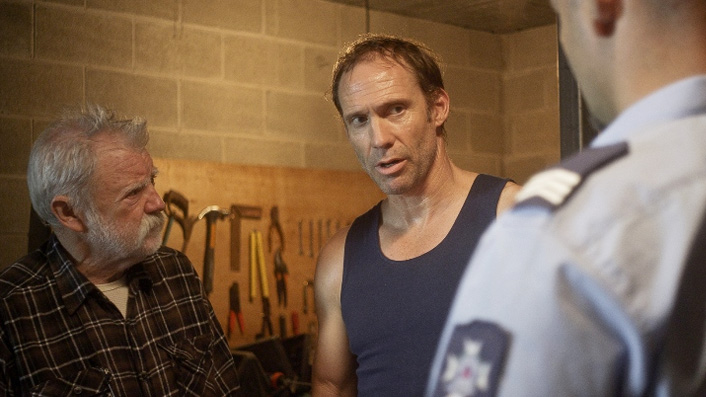 Book Week director Heath Davis's debut film is built around a stunning performance by Steve Le Marquand as former rugby league hero Ben Kelly, who has sunk into addiction and depression since his time in the limelight. Redemption beckons in the form of a helping hand from ageing fan Cec (Max Cullen) and his daughter, single mother Terri (Claire Van Der Boom), but the question is whether "BK" can give his personal demons the slip.
Terse, authentic, and unsentimental, this is a genuinely great Australian drama.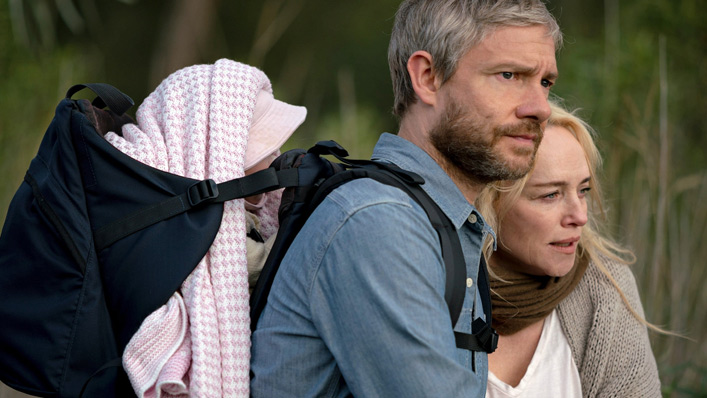 It's tough enough protecting a baby during a zombie apocalypse. It's even tougher protecting a baby, and a young Indigenous girl, and knowing you've been bitten and need to find a safe harbour for your charges before you try to eat them.
But that's the challenge facing Martin Freeman's everyman in this homegrown horror. Expanding their 2013 short of the same name, writer/director team Ben Howling and Yolande Ramke bring nuance and emotional resonance to a genre that was all but played out.

Ivan Sen's follow up to Mystery Road sees Indigenous detective Jay Swan (Aaron Pedersen) once again investigating dark doings in the outback, this time centered on a human trafficking operation in a remote gold mining settlement. Either helping, hindering, or straight up shooting at him are a roster of great Australian actors, including David Gulpilil, Tom E. Lewis, David Wenham, Jacki Weaver, Kate Beahan and Alex Russell.
A searing outback noir, Goldstone cemented Swan as the most fascinating character in modern Australian crime fiction, and Sen as one of our most vital directors. Sen's Toomelah and Beneath Clouds are also streaming.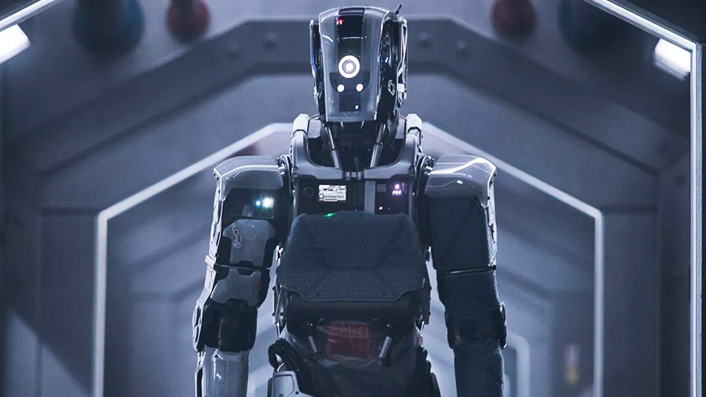 After the apocalypse, a young woman (Clara Rugaard) is raised in a sealed bunker by a robot called Mother (voiced by Rose Byrne). Her education is interrupted when she comes across a wounded older woman (Hilary Swank) whose stories of other survivors bring into question everything she has been led to believe.
Grant Sputore's minimalist sci-fi is more drama than thriller, throwing ethical questions at both its characters and the audience while at the same time methodically peeling back layers of mystery regarding the fate of the human race.
Garth Davis' feature directorial debut is based on the true story of Saroo Brierley (Dev Patel), an Indian-born Australian adoptee who tracked down his birth family decades after being separated from them. David Wenham and Nicole Kidman feature as Saroo's adoptive parents, with Rooney Mara as his girlfriend. But the emotional heart of the film is his yearning for reconnection with his family and culture.
It struck a chord with audiences, too, with Lion becoming one of the most acclaimed and successful local productions in recent memory.
Director Paul Ireland and the late Damian Hill, who gave us the excellent Pawno, relocate the Shakespeare play of the same name to a Melbourne housing commission tower presided over by Hugo Weaving's ruminative crime boss. When a cross-cultural romance brews between young Muslim woman, Jaiwara (Megan Hajjar) and musician Claudio (Harrison Gilbertson), her brother Farouk (Fayssal Bazzi) swears to put an end to it, putting the fragile peace of the neighbourhood in jeopardy.
Ireland and Hill trade the original's comedy for grit and pathos, populate it with an ensemble that includes Mark Leonard Winter, Daniel Henshall, Doris Younane, Josh McConville, Christie Whelan Brown, Malcolm Kennard, Luke Lennox and John Brumpton, and demonstrate that Shakespeare's story resonates even on the grimy streets of inner city Melbourne.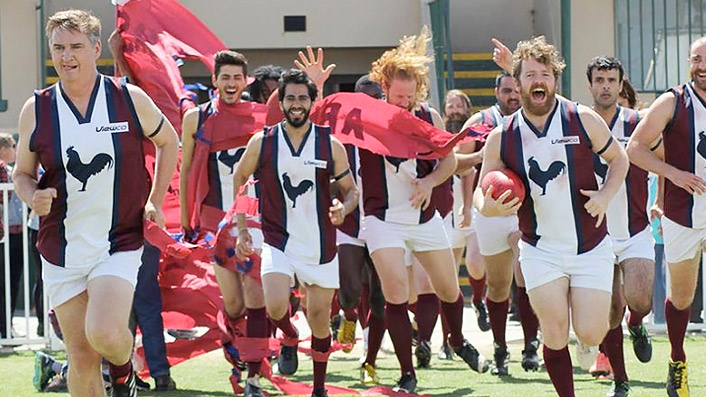 Faced with the dissolution of their struggling club, a country Aussie Rules footy team starts to recruit local refugees into their ranks, leading to plenty of clashes, comedy and—hopefully—some eventual mutual understanding.
Adapting his own one man stage show, star and writer Damien Callinan delivers a knockabout dramedy that digs deep into notions of mateship and the fair go, with support from Kate Mulvany, John Howard, Fayssal Bazzi, Josh McConville and Stephen Hunter. For sports-mad Aussies, this one is a must-see.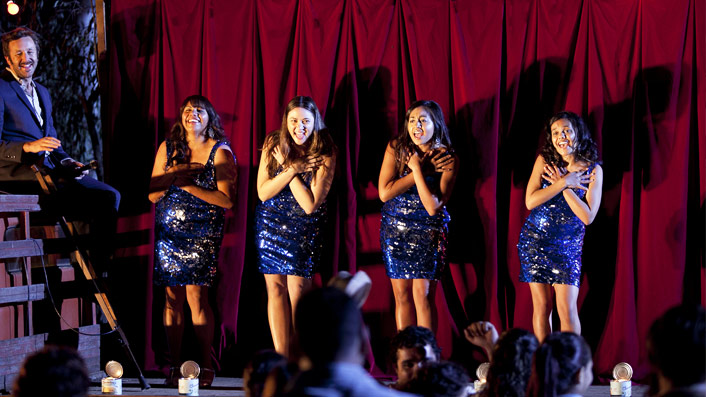 Inspired by true events, this crowd-pleaser sees four Indigenous singers (Deborah Mailman, Shari Sebbens, Jessica Mauboy and Miranda Tapsell) in the 1960s, sick of the closed doors greeting them in their own country, hie off to Vietnam to entertain American troops, under the questionable guidance of Chris O'Dowd's boozy manager.
The Sapphires contains multitudes: it's a backstage drama, a winning comedy, a musical and a reminder that, yeah, we're a pretty racist country when you get right down to it. Make it a double feature with director Wayne Blair's Top End Wedding, also on Netflix.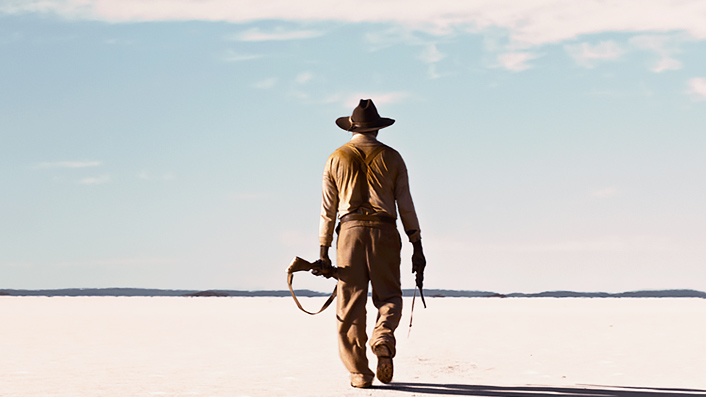 Warwick Thornton's gut-punch of a western is more tragedy than action movie, following the events that unfold after an Indigenous man, Sam Kelly (Hamilton Morris) is forced to shoot a white settler (Ewen Leslie) in self-defence.
Fleeing into the bush with his wife, Lizzie (Natassia Gorey-Furber), he is pursued by local cop Fletcher (Bryan Brown) and a posse that includes the god-fearing Fred Smith (Sam Neill). Sweet Country is an unblinking look at the brutal realities of colonialism.