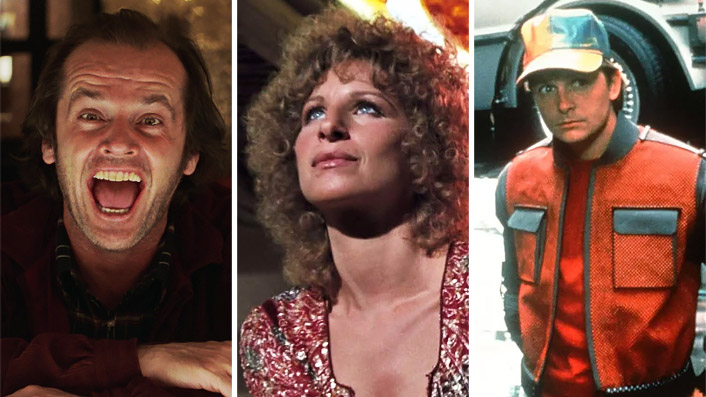 The best 25 classic films on Netflix Australia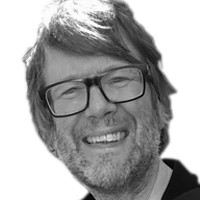 ---
Classic films come in many forms and tell a wide variety of stories—from coke-addled gangsters to canoe trips from hell. Here are the 25 top classic films now streaming on Netflix.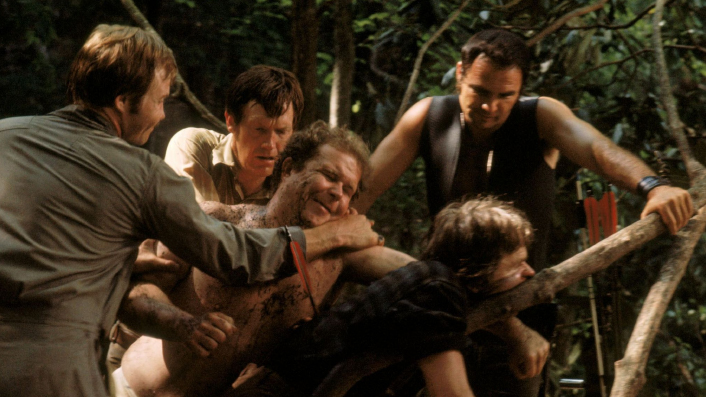 Watch on Netflix
John Boorman's canoe trip from hell is so much more than dueling banjos, squealing pigs and Burt Reynolds. Determined to witness the Cahulawassee River in Northern Georgia before it's dammed up and flooded, tough guy outdoor enthusiast Lewis Medlock (Reynolds) and his friends, played by Jon Voight, Ned Beatty and Ronny Cox, head out on a trip they will never forget.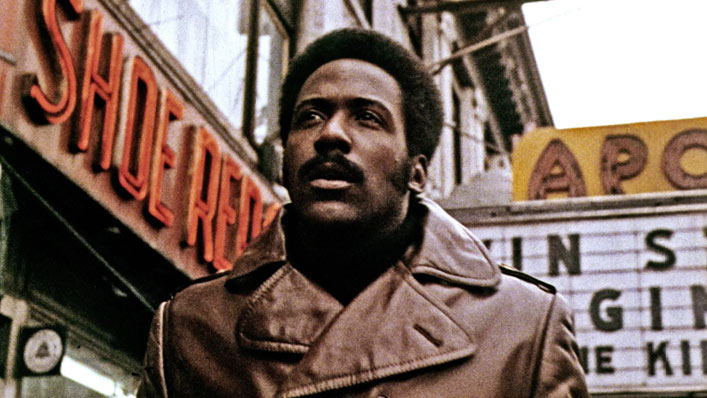 Watch on Netflix
Gordan Parks gritty actioner rode the Blaxploitation wave of the '70s. Starring Richard Roundtree as the titular cool private eye, John Shaft is hired by a crime lord to find and retrieve his kidnapped daughter. With a killer soundtrack by Isaac Hayes, Shaft—much like Superfly—had a plan: to stick it to the man. Damn right!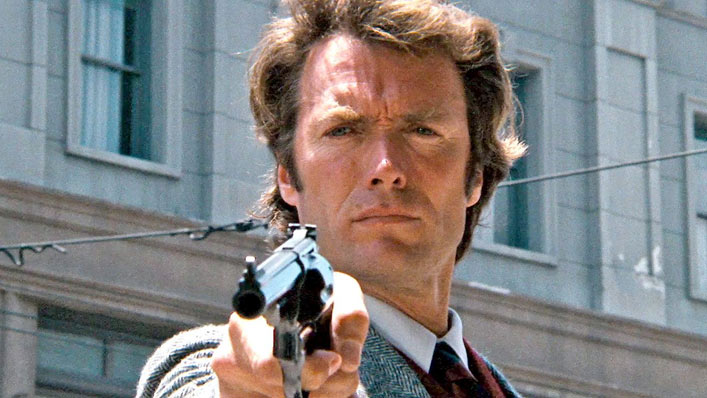 Watch on Netflix
Clint Eastwood's most iconic role sees "the man with no name" playing San Francisco Police Inspector 'Dirty' Harry Callahan. The self-righteous, right-wing, gun-happy cop is on the trail of a serial killer—a psychotic live wire who calls himself Scorpio (Andrew Robinson). Don Siegel's gritty thriller is littered with quotable dialogue, ("do you feel lucky? Well do ya, Punk?") iconic scenes and a brilliant jazz soundtrack by Lalo Schiffren.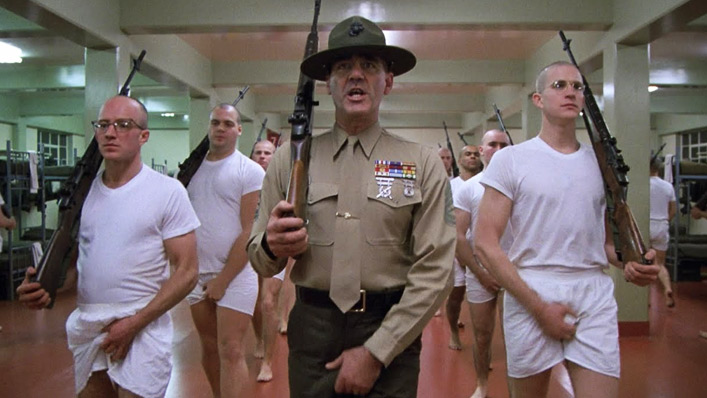 Watch on Netflix
Stanley Kubrick goes to war in this stunning Vietnam War flick shot in the London Docklands. Starring Matthew Modine as Private Joker, the often-harrowing film follows a ragtag group of U.S. Marine recruits from their brutal boot camp training to the bloody street fighting in Hue. A study on the dehumanising effect of war that will stick with you long after the final credits have rolled.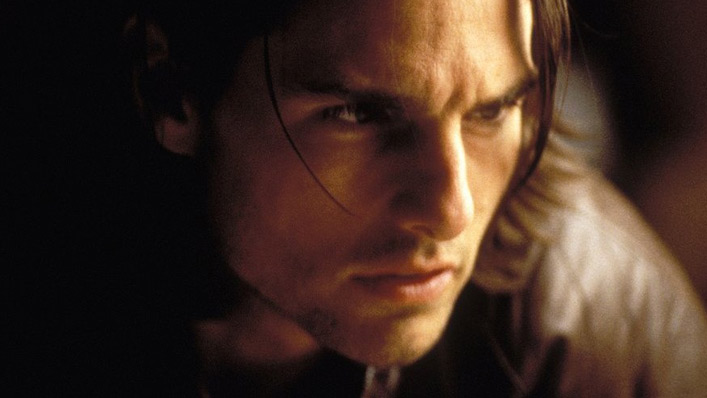 Watch on Netflix
Paul Thomas Anderson's follow-up to Boogie Nights is a stunning ensemble piece based around the songs of Aimee Mann. Starring an Oscar-nominated Tom Cruise, Philip Baker Hall, Philip Seymour Hoffman, William H. Macy, Alfred Molina, Julianne Moore, John C. Reilly and Jason Robards in his final film role, Magnolia is a mosaic of interrelated characters in search of happiness, forgiveness and meaning in the San Fernando Valley.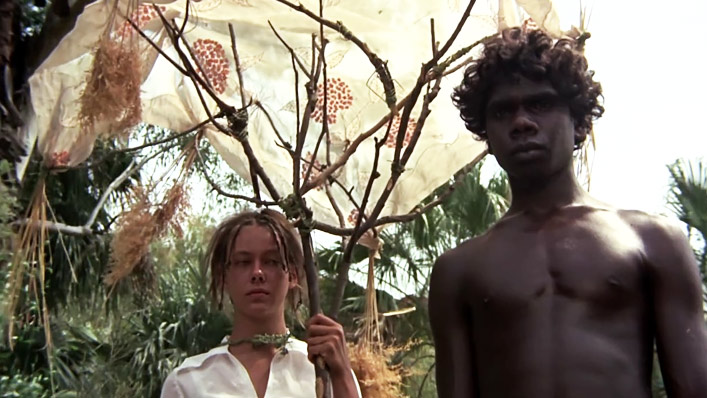 Where to watch
British director Nicholas Roeg headed Down Under for this atmospheric adaptation of the 1959 novel of the same name by James Vance Marshall. Jenny Agutter and the director's son Luc Roeg play two siblings who go on the run after their father tries to kill them. Beautifully shot, the outback looks glorious. David Gulpilil makes his big screen debut as a young Aboriginal boy who helps the children understand how to live in the Outback.
Watch on Netflix
Sir Richard Attenborough's epic biopic of Mahatma Gandhi, the Indian lawyer who led the successful campaign for India's independence from British rule using nonviolent resistance, is nothing short of spectacular. The film took home eight Oscars including Best Actor for Ben Kingsley, Best Film and Best Director. A masterpiece.
Watch on Netflix
Dean Lean's sweeping Russian set romantic drama stars Omar Sharif and Julie Christie as ill-fated lovers embroiled in a torrid relationship that spans World War I and the Russian Civil War of 1918–1922. This true epic also stars Tom Courtenay, Alec Guinness, Ralph Richardson, Geraldine Chaplin, Rod Steiger and '60s starlet Rita Tushingham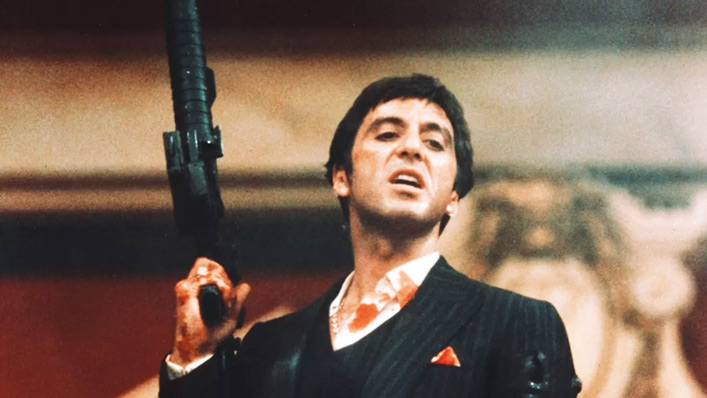 Watch on Netflix
Say hello to Brian De Palma's ultra-violent, foul-mouthed, coke-addled gangster flick! This loose remake of the Howard Hawks 1931 film of the same name stars Al Pacino as Tony Montana, a Cuban refugee who arrives in Miami and becomes a cashed-up drug lord. With a supporting cast including Michelle Pfeiffer and F. Murray Abraham, a script by Oliver Stone, a score by Giorgio Moroder, and being full of the director's trademark visual flourishes and grandiose Hitchcockian set pieces, Scarface is a modern classic.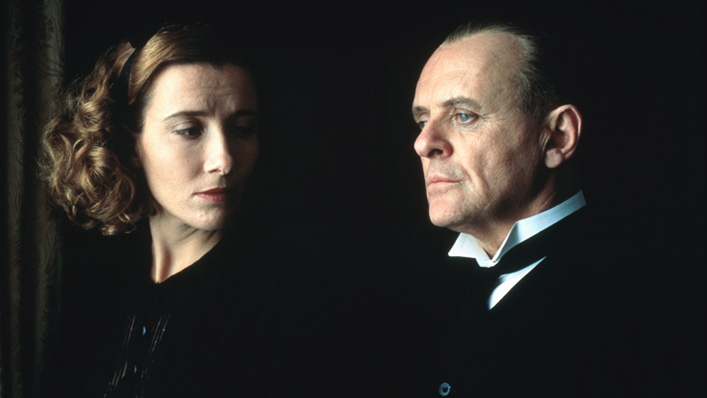 Watch on Netflix
James Ivory's stately adaptation of Kazuo Ishiguro's acclaimed bestseller is an exquisite experience. Beautifully crafted on every level, Anthony Hopkins gives a studied performance of great restraint as a butler who has sacrificed his life in service to his Nazi sympathising employer Lord Darlington. Emma Thompson plays the housekeeper whose love for the butler is unrequited.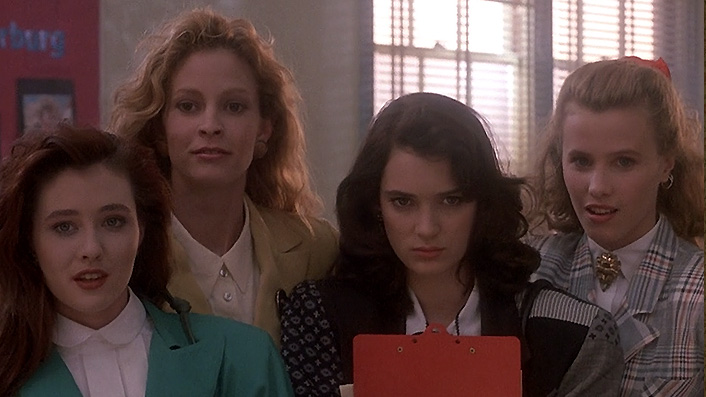 Watch on Netflix
Greetings and Salutations! The Citizen Kane of teen movies is dark, twisted and often hilarious. Westerburg High is like any other US school…almost. Cliques rule, jocks dominate and suicide has become the latest teenage fashion thanks to Veronica Sawyer (a career defining performance by Winona Ryder) and the cool new kid J.D. played by Christian Slater. Instantly quotable and effortlessly cool. Well, fuck me gently with a chainsaw.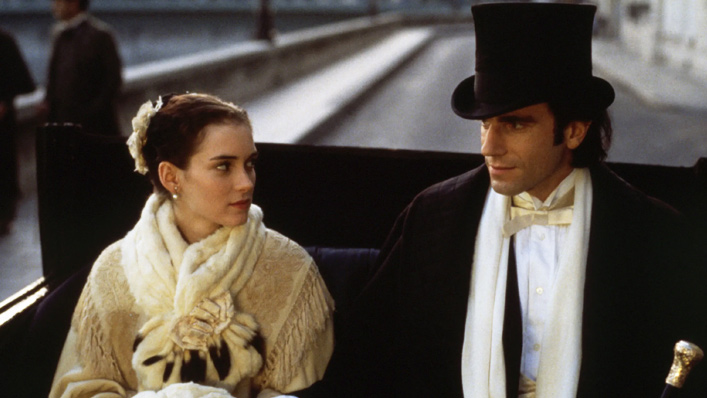 Watch on Netflix
It may not be hailed alongside Martin Scorsese's justly exalted work, but the auteur's adaptation of Edith Wharton novel of the same name is a handsomely mounted period drama. Set in nineteenth-century New York high society, it features exquisite performances from Daniel Day-Lewis and Michelle Pfeiffer as two socialites ensconced in an illicit affair.
Watch on Netflix
Before Lady Gaga and Bradley Cooper set hearts racing, it was Barbra Streisand and Kris Kristofferson who starred in this oft-told tale of a famous rock singer and his young muse, whose career ascends as his falls apart. Sparks fly between the two leads (both at the top of their game) and the soundtrack features the Oscar winning Evergreen (Love Theme from A Star Is Born).
Watch on Netflix
This true blue Aussie classic is an often-hilarious time capsule of a bygone era, written by prolific Aussie playwright David Williamson. Set on the night of the 1969 Australian election, Don (John Hargreaves) holds a party in his suburban Melbourne house to celebrate a predicted Labor victory. As the grog flows, his friends—including Graham Kennedy and Graeme Blundell—begin to ignore the forthcoming political outcome and set their sights on each other's wives.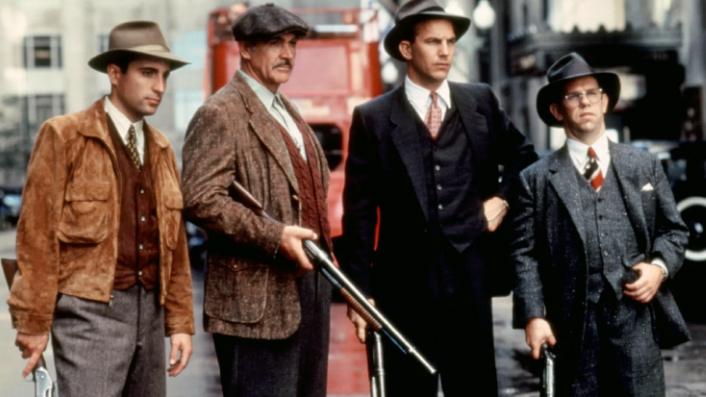 Watch on Netflix
Sean Connery, Kevin Costner and Andy Garcia star as the untouchable Treasury Agents trying to put Al Capone (Robert De Niro) behind bars in Brian De Palma's majestic gangster thriller. Set in 1930s Chicago during prohibition, The Untouchables features the director's trademark suspense-wringing set-pieces, a stunning score by Italian maestro Ennio Morricone, an Oscar-winning turn by the irascible Connery and Costner's first stab at becoming a Hollywood leading man.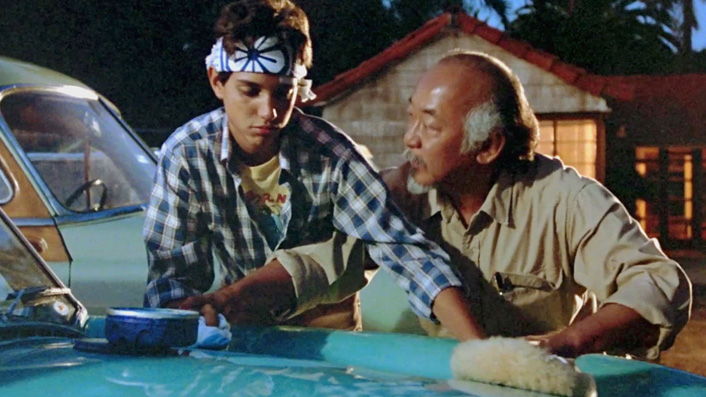 Watch on Netflix
Wax on, wax off! The film that inspired Cobra Kai is an iconic '80s classic starring Ralph Macchio as Daniel LaRusso, the new kid in town who learns karate to hold his own against school bullies. Pat Morita is a delight as his sensei Mr. Miyagi, Elizabeth Shue shines as love interest Ali, and William Zabka plays Daniel's arch nemesis in love and karate, Johnny Lawrence.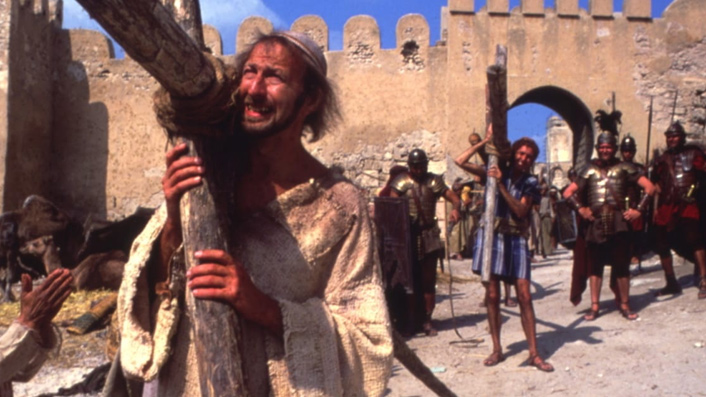 Watch on Netflix
Hugely controversial when first released, the Python's sophomore cinematic effort is a sacrilegious laugh riot that delights in pushing buttons. Graham Chapman plays the very naughty boy Brian of Nazareth, who was born on Christmas in the stable next door to Jesus Christ. Life of Brian is one of the funniest films ever made, hilarious all the way up to the final refrain of Always Look on the Bright Side of Life.
Watch on Netflix
Clint Eastwood, Telly Savalas and Donald Sutherland lead this rip-roaring men-on-a-mission comedy caper. The Hollywood legends play US soldiers setting out to cross enemy lines and steal Nazi treasure, after hearing of a shipment of sixteen million dollars of gold delivered to a base in France. The wartime heist is immense fun; Sutherland, in particular, has a ball as the spaced-out tank platoon commander.
Watch on Netflix
Spike Lee's debut feature is a sassy and sexy monochrome delight. Tracy Camilla Johns stars as sexually liberated Nola Darling, a young New Yorker who wants it all. And by all we mean friends, a job and the love of three men. They are the mild-mannered Jamie Overstreet (Tommy Redmond Hicks), the arrogant model Greer Childs (John Canada Terrell) and the hyper blabbermouth bicycle messenger Mars Blackmon (Lee himself).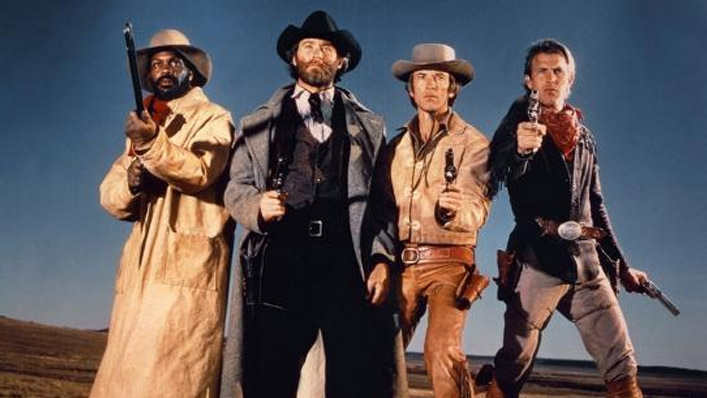 Watch on Netflix
Headlined by Kevin Kline, Scott Glenn, Danny Glover and Kevin Costner, and also featuring Brian Dennehy, Rosanna Arquette, John Cleese and Jeff Goldblum, Raiders of the Lost Ark scribe Lawrence Kasden's star-studded western sees four drifters take on corruption in a small frontier town. Playing out classic genre tropes with a fresh perspective, Silverado resurrected the then moribund western.
Watch on Netflix
Stephen King may not have many kind words to say about Stanley Kubrick's stunning adaptation of The Shining, but look past the sour grapes and this high-class horror film is a stunning achievement. With Kubrick's trademark visual flourishes, Jack Nicholson's iconic axe-wielding performance Wendy Carlos's audacious score, this is the most terrifying case of writer's block ever committed to celluloid.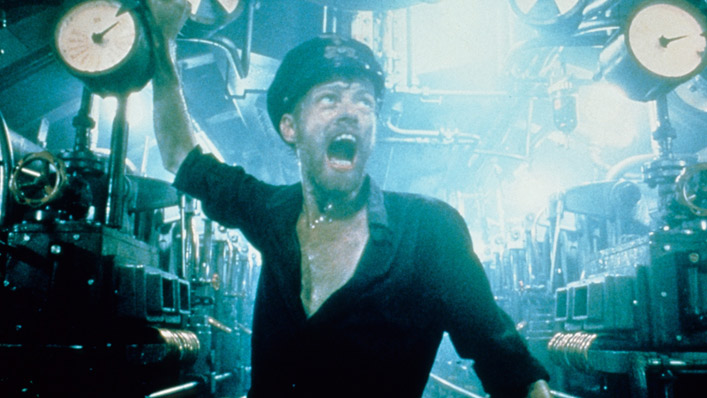 Watch on Netflix
Director Wolfgang Peterson's Das Boot is a war film like no other. Set within the hot, sweaty, soul-destroying confines of a claustrophobic German U-Boot during World War II, Jürgen Prochnow plays the grizzled submarine captain struggling to maintain the sanity of his crew during the terrors of conflict and the longueurs of being submerged and alone.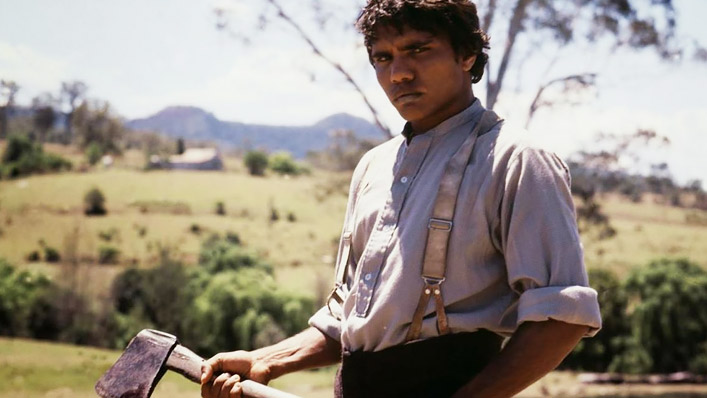 Watch on Netflix
Fred Schepisi's follow-up to his stunning debut The Devil's Playground is a brutal and often shocking experience. Then newcomer Tommy Lewis plays Jimmie Blacksmith, the son of an Aboriginal mother and a white father, who is pushed to the brink—subjected to racial abuse from all sides—and goes on a killing spree.
Watch on Netflix
Based on her three autobiographies, To the Is-Land (1982), An Angel at My Table (1984), and The Envoy from Mirror City (1984), director Jane Campion's extraordinary biopic sees Kerry Fox take on the role of Janet Frame as an adult, Karen Fergusson as an adolescent, and Alexia Keogh as a child. We look back on her life, including her teenage years when she was misdiagnosed with schizophrenia and committed to a mental institution for eight years.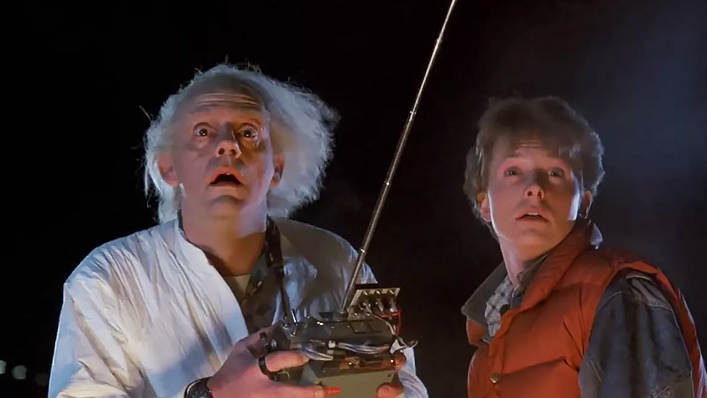 Watch on Netflix
Directed by Robert Zemeckis, this time-travelling charmer stars Michael J. Fox as Marty McFly, the '80s teenager who travels back to the '50s and Christopher Lloyd as Dr. Emmett Brown, the man who invents a DeLorean time machine. The teen has to ensure his own future existence by playing matchmaker with his mother (Lea Thompson) and father (Crispin Glover) after he inadvertently changes the face of history. 1.21 GigaWatts!