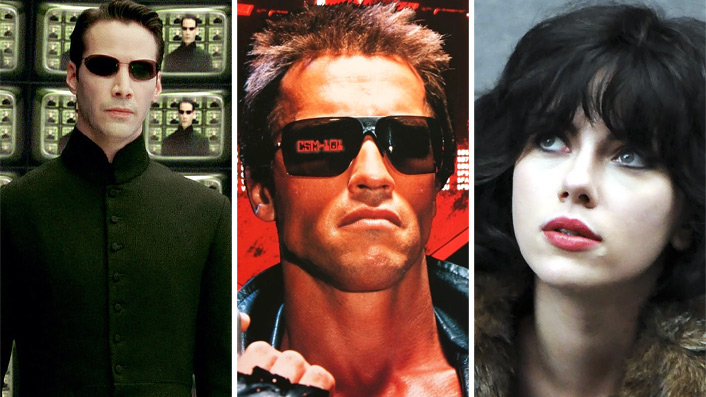 The 25 best science fiction movies on Stan

---
Whether it's wondrous or worrying, science fiction's vision of how this world and others might be has always been a boon for filmmakers. Critic Craig Mathieson has scanned Stan for its 25 best science-fiction movies.
See also
* The 25 best science fiction movies on Netflix Australia
* All new streaming movies & series
There was always going to be a film version of George Orwell's enduringly influential novel of totalitarian dominance in the year of its iconic title. Thankfully filmmaker Michael Radford was able to capture its dystopian extremes with John Hurt as the bureaucrat who dares to grasp at freedom and Richard Burton, magnificent in his final screen role, as the ruling system's unyielding tormentor.
The prolific English filmmaker Michael Winterbottom has often made intriguing films situated in the seams of popular genres. Most notable is this love story set in an authoritarian phase. Science and love clash when an investigator who works with artificially enhanced empathy (Tim Robbins) falls for the documents forger (Samantha Morton) he has been assigned to catch, in a have and have not's future.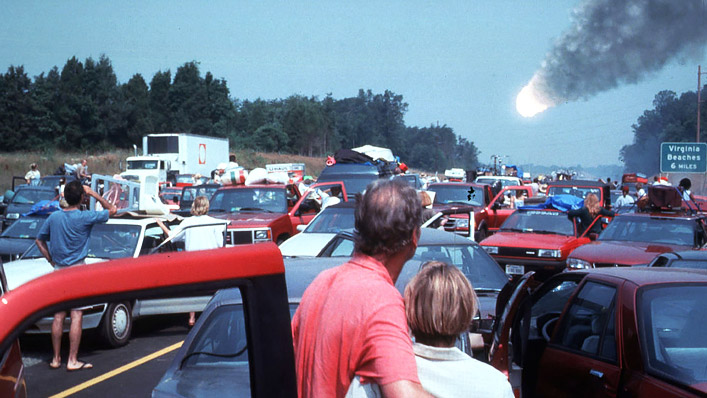 The first of two rival Hollywood sci-fi disaster films about comets heading for extinction-level events on Earth—it beat Michael Bay's Armageddon to cinemas by seven weeks—Mimi Leder's considered drama moves between a space mission to save the planet, estranged families, and teenage lovers. The visual effects tragedy comes with genuine compassion.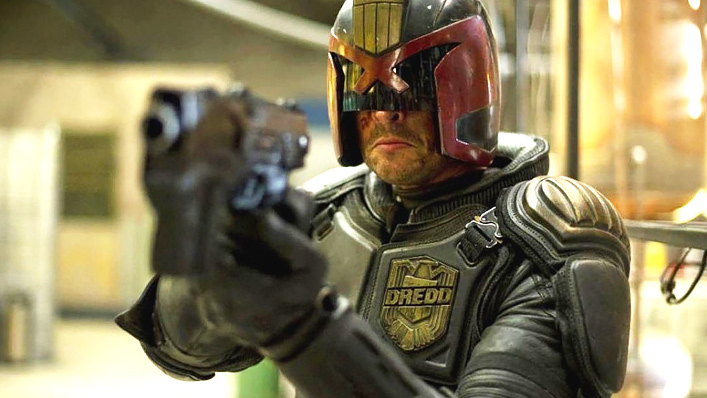 Putting Sylvester Stallone's Judge Dredd to one side, this version of the ultra-violent but monosyllabic comic book character, adapted by Alex Garland, has Karl Urban as the legalised judge, jury and executioner policing a crime-riddled mega-tower in a post-apocalyptic future. With Lena Headey as the ruling crime boss, it's an action film of blunt momentum and narcotic flourishes.
A young Christian Bale, looking to burnish his action film credentials, plays the dedicated lawman policing a rigid post-apocalyptic society where emotions have been outlawed. It's a Fahrenheit 451 knockoff, notable for its vast repressive architecture and the fighting style invented for the movie, by writer-director Kurt Wimmer, which he called gun kata and reportedly took very seriously.
Remaking the seminal Invasion of the Body Snatchers in a high school with teen stars was a very late 1990s thing to do, which is why this 'students fear the teachers' thriller was written by Kevin Williamson (Scream) and directed by Robert Rodriguez (Desperado). Elijah Wood, Jordana Brewster and Josh Hartnett lead the cafeteria resistance.
Part of the boom in family-friendly science-fiction adventures that sprang from Hollywood studios in the wake of E.T. the Extra-Terrestrial, this story of a 12-year-old boy (Joey Cramer) who returns from years of disappearance without ageing and with interstellar knowledge has goofy characters—including one voiced by Paul Reubens—and adolescent thrills.
The kind of Hollywood science-fiction movie that would now be a 10-part streaming series, The Forgotten stars Julianna Moore as a distraught mother longing for her lost son despite her family and friends insisting that the child ever existed. The unfolding conspiracy is an experiment in measuring the power of parental love, and it comes with some significant special effects: a flung into space sequence and Linus Roache at his most politely menacing.
As the most valuable French filmmaker of the last 25 years, Claire Denis was always going to bring her recurring concerns—family bonds, the implacable burden of knowing who you are, the lonely torment of love—to a fractured story of a space mission to a black hole staffed by condemned criminals and a controlling scientist. Not surprisingly, both Robert Pattinson and Juliette Binoche have memorable roles.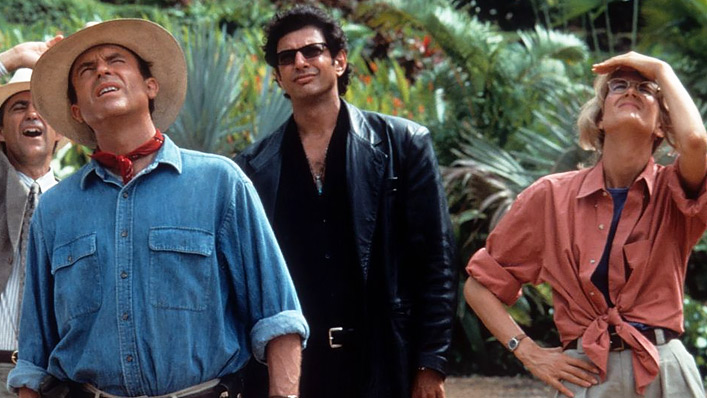 Steven Spielberg is all over this list—when you instinctively think in terms of images never previously seen on a screen, then science-fiction has to be a recurring destination. Research goes awry to terrifying effect in this breakthrough blockbuster, in which a tropical theme park where revived dinosaurs are the attraction quickly spins out of control and Sam Neill, Laura Dern and Jeff Goldblum have to run for their lives.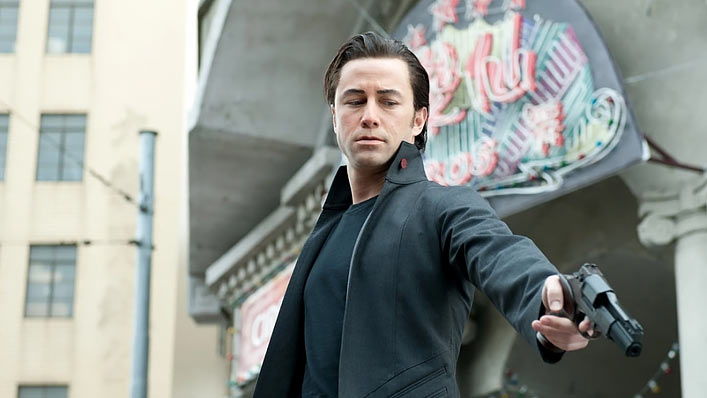 Directed by Rian Johnson and set in a depressed future America, this is the rare time travel drama where the mechanics of the act are equal to the emotional ramifications. Joseph Gordon-Levitt is the assassin for a crime cartel that sends its victims back in time, but he panics when his next assignment is his older self (played by Bruce Willis), resulting in an entanglement both visually assured and philosophically rich.
Gravity was driven by computer code and special effects bent reality's rationale in the movie that rebooted science-fiction and the action movie for the looming 21st century. Keanu Reeves is the everyman who becomes a digital warrior in a rebellion against a machine regime; Lana and Lilly Wachowski's blockbuster remains masterfully complete.
Guillermo del Toro's first Hollywood feature was this unnerving horror film that plays on your worst fears about the New York subway system. Mira Sorvino and Jeremy Northam are the scientists who begin to suspect that a previous cure has created a new mutation underground. The future Academy Award winner's style is readily apparent: the terror of the unknown; lyrical discovery; inverted conventions.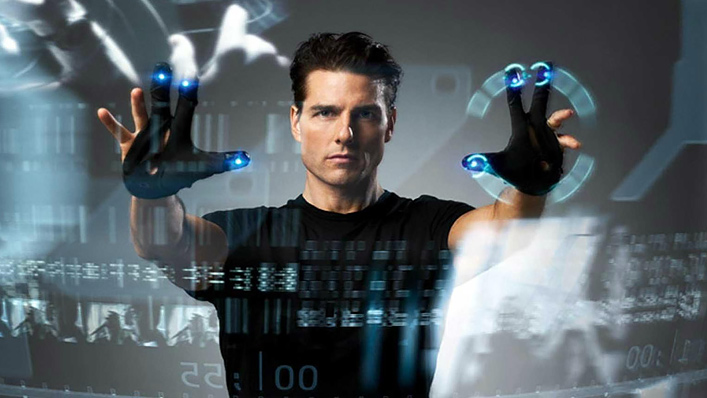 Inspired by a Philip K. Dick short story, the rattling Steven Spielberg blockbuster is set in a 2054 America where police arrest murderers before they act based on the findings of mutated psychics. Tom Cruise—running a lot—is the catcher who becomes the quarry when a report names him. The film inventively intertwines tech fear, noir mystery and progress couched in the wondrous and inexplicable.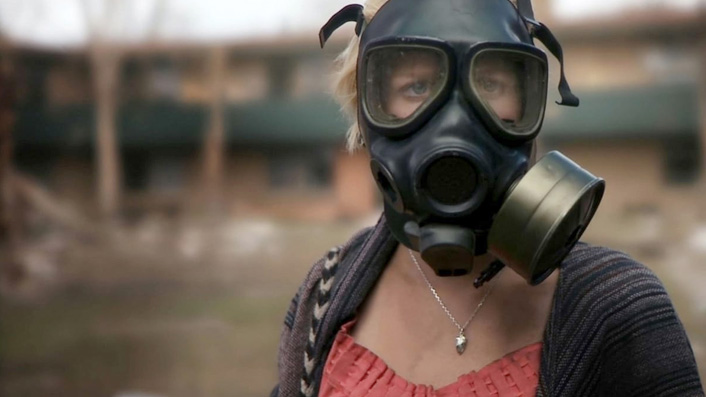 Godzilla and Rogue One director Gareth Edwards announced himself with this beguiling alien contamination horror film, in which a pair of Americans (Scott McNairy and Whitney Abe) are thrown together when they traverse a forbidden zone in Mexico where tentacled creatures and unknown microbes have started to spread. The film has an eerie rationalism, with terror and otherworldly awe in equal measure.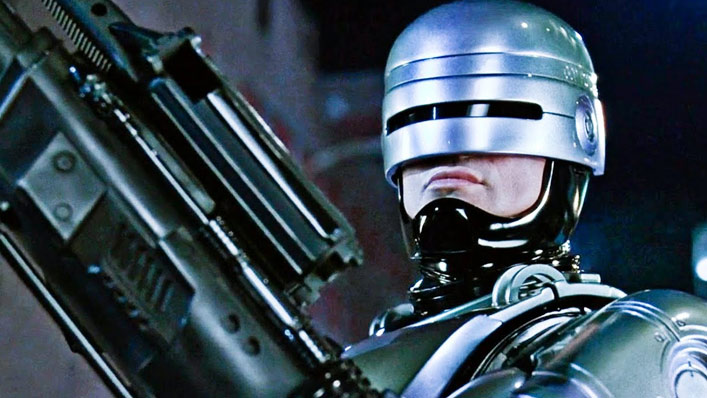 The original and definitely the best, Paul Verhoeven's delight in American excess imagines a near future where crime-ridden streets are cleaned up by a police officer (Peter Weller) reborn as a cyborg and serving a corporation. Satire has rarely been so violent.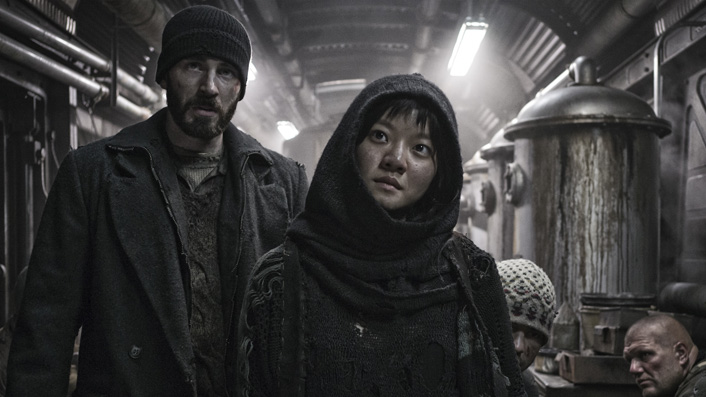 Years before Parasite, Bong Joon-ho made this visceral metaphor that concentrates inequality's cruelty, set on a rigidly stratified train preserving the Earth's few survivors from wintry extinction. Chris Evans leads the oppressed in a desperate revolution that is ultimately without illusions.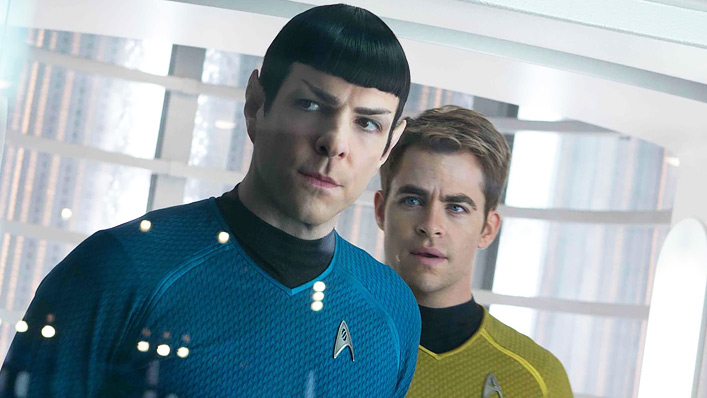 The second—and best—of the Star Trek franchise's 2010s reboot, with Chris Pine as Kirk and Zachary Quinto as Spock. The film explores the militarisation of space and the perils of buried history, as terrorist attacks lead the Starship Enterprise to alien space and Benedict Cumberbatch's bravura antagonist. J.J. Abrams directs, lens flare and all.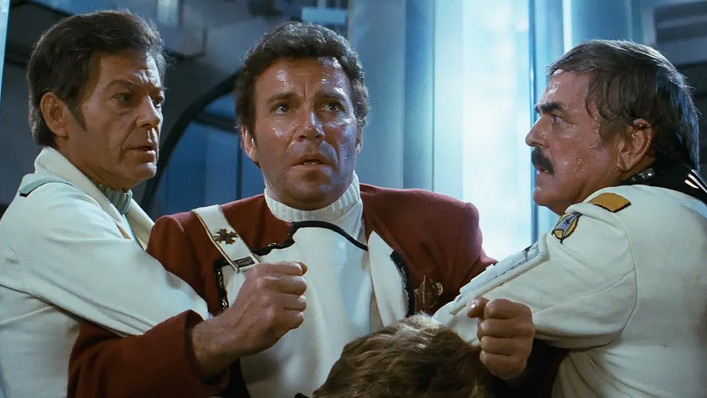 After the first Star Trek film with the original television show cast proved to be stultifying, creator Gene Rodenberry was sidelined and this energetic deep space B-movie was assembled, complete with Ricardo Montalban as a grandiose villain out to avenge himself on the crew of the USS Enterprise. Kirk and Spock never had a better platform.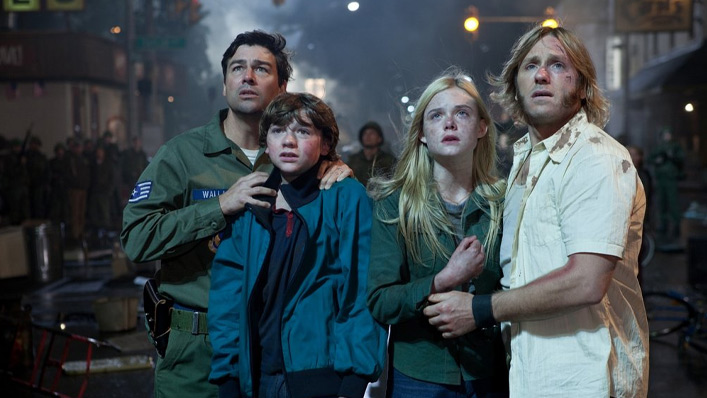 J.J. Abrams his the sweet spot of 1980s popcorn nostalgia and adolescent camaraderie in this Spielberg-inspired (and produced) story of a group of Ohio teens making a no-budget zombie movie, who get caught up in a government conspiracy around an unknown escapee. Exciting, immersive and tender in equal parts, it has gangbusters momentum.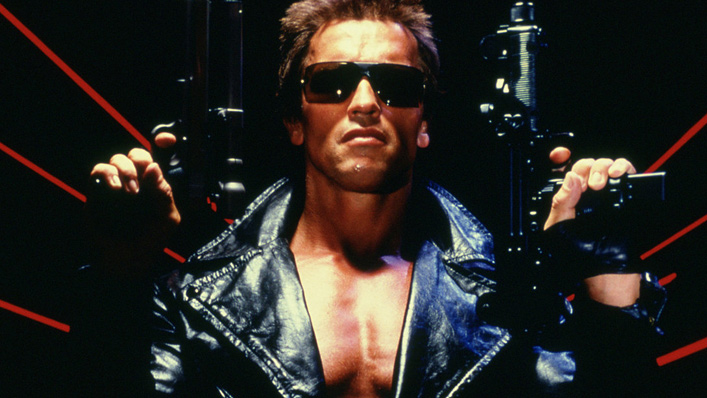 Forget the sequel. James Cameron's lean, pulsating B-movie, made cheap and propulsive after the original image came to him in a fever dream, is still a science fiction great. It made perfect use of Arnold Schwarzenegger as the cyborg from the future pursuing Linda Hamilton and Michael Biehn's desperate fugitives.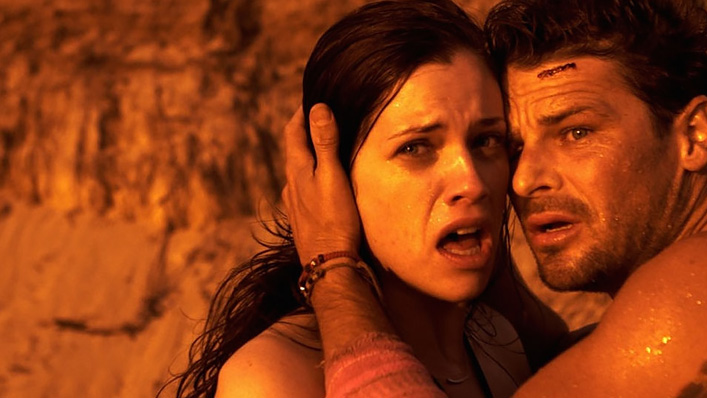 Hours out from a planet killing event and Perth's broiling suburbs are in pre-apocalyptic meltdown. Society is collapsing, hedonism as denial flourishes, and for James (Nathan Phillips) redemption comes in the unlikely form of a lost nine-year-old (Angourie Rice) he rescues. Zak Hilditch's debut has an obvious arc, but it's illustrated with striking images and unexpected decisions, making it an under-rated Australian success.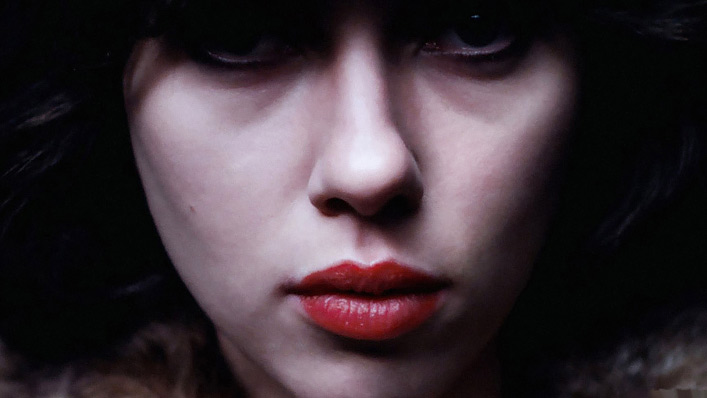 Every Jonathan Glazer film is a distinct experience, and none more so than this mesmerising character study of an alien creature in human form. It's depicted with otherworldly detachment by Scarlett Johansson, who prowls Scotland, harvesting male admirers before an existential crisis takes hold. With its elemental horror, documentary aesthetic and gender commentary, the movie is memorably complete.
Steven Spielberg and Tom Cruise put a modern spin on H. G. Wells' science-fiction classic, with the latter as the estranged father trying to safeguard his children after towering alien tripods create havoc. The scale is suitably vast, but what endures is Spielberg's fascination with imagining lines of fearful refugees on American roads. He depicts the remnants of society with painterly care.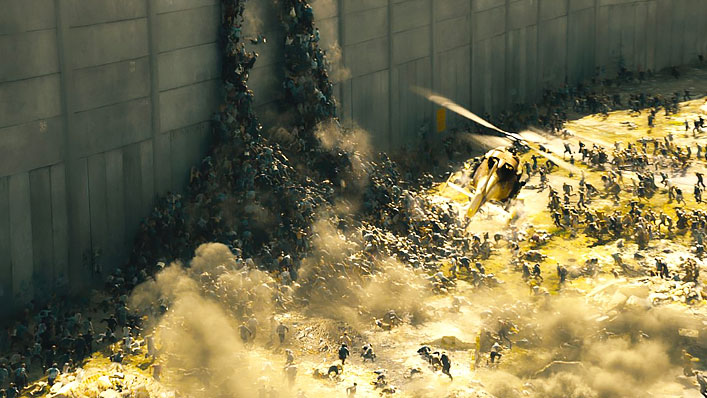 Racing across the globe as a zombie apocalypse takes hold, Brad Pitt's greying U.N. investigator gives this undead epic with its digital hordes a human centre and appreciable scale. Reportedly made and remade, Marc Forster's stitched together blockbuster works in reverse: moving from the overwhelming to the intimate while cribbing details from Max Brooks' source novel.