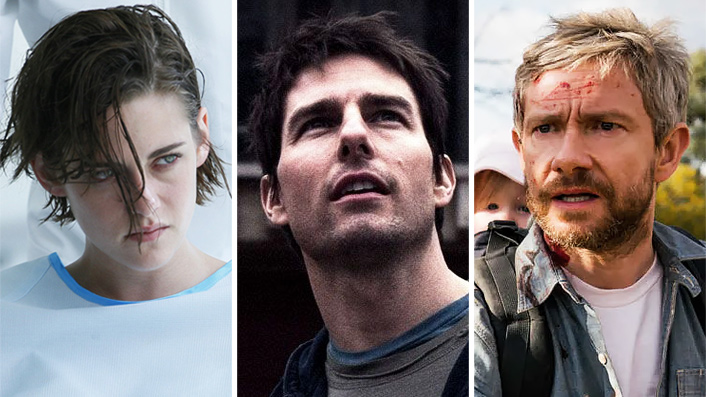 The best 25 science fiction movies on Netflix Australia

---
Need a break from this world? Science-fiction offers visions of the future—and increasingly today—that can alter your perceptions. Critic Craig Mathieson has scoured Netflix for the 25 best science-fiction movies.
The page last updated: April 7, 2021.
See also
* All new movies & series on Netflix Australia
* All new streaming movies & series
A reverse Twelve Monkeys—the protagonist is sent into the future in the hope of finding a solution—for the climate crisis age, this Australian independent feature is a time-travel puzzle starring Kodi Smitt-McPhee as a lowly tech in a dying environment, summoned to the 25th century by an unexpected message in what becomes a bitter and besieged drama.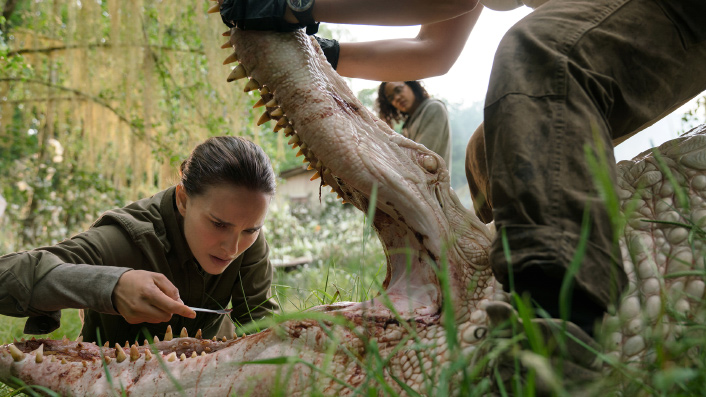 Full of inexplicable mysteries never quite matched by their explanations, Alex Garland's follow-up to Ex Machina stars Natalie Portman as a biologist who joins an all-female mission into the unknown zone that previously consumed her soldier husband (Oscar Isaac). With the laws of science distorted, nightmarish transformations tear at the team's psychological underpinnings.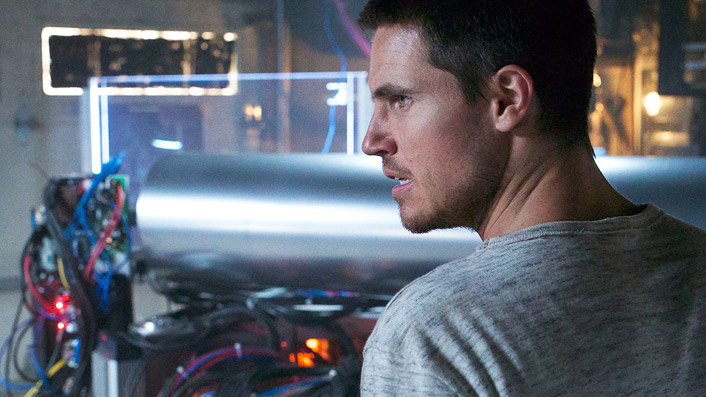 ARQ (2016)
In this knotty time loop thriller, Rachael Taylor (Jessica Jones) and Robbie Amell (Upload) play a couple whose home invasion experience keeps rebooting when one of them dies. Tony Elliott's film is a gruesome variant of Groundhog Day, with each iteration offering new information and old failings.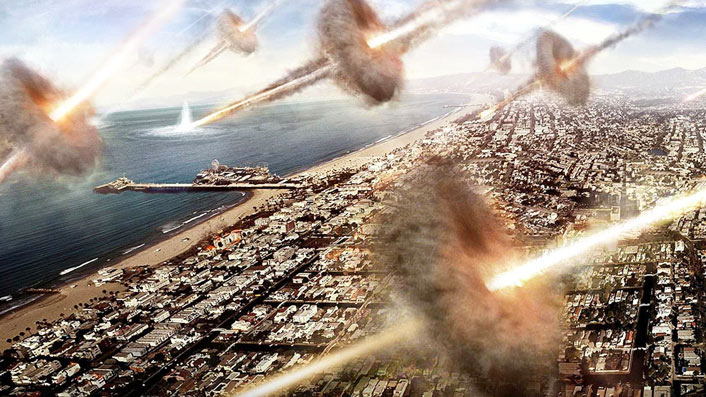 The aesthetics of Saving Private Ryan—handheld intimacy, a small unit on a mission, moment to moment risk—are applied to an alien invasion war film, with Aaron Eckhart as the veteran marine leading a unit through skirmishes with extra-terrestrials in the streets of Los Angeles. Duty, sacrifice and freaky enemies come to the fore.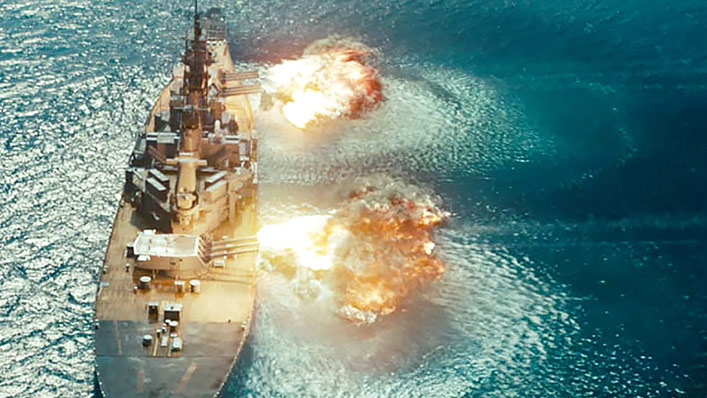 Director Peter Berg wanted to make a blockbuster and went all in on this alien invasion epic, even if it required a tie-in to a popular board game. Taylor Kitsch is the young US navy officer taking on the first wave of alien invasion in a full-tilt overdose of CGI action, military nostalgia and Rihanna running the weapons deck. An exemplary example of the ludicrously entertaining Hollywood experience.
The original Skyline—also set during an alien attack on L.A.—is a claustrophobic survival thriller. But this bonkers sequel goes for broke, with action movie mainstay Frank Grillo playing a survivor whose battles against the aliens span continents and allow martial arts legend Iko Uwais to throw down on the occupants of interplanetary craft.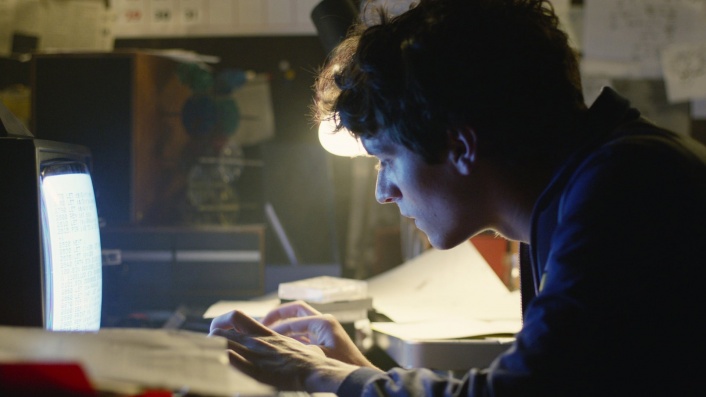 Charlie Brooker's celebrated science-fiction anthology series took the interactive path for this stand-alone movie about a young programmer (Fionn Whitehead) at a 1980s video games studio who starts to lose his connection to reality. The free will debate is overly familiar, but the story's black humour gives the narrow choices a bitter spark.
Whatever the edition, Ridley Scott's dystopian noir about a former police detective (Harrison Ford) looking to terminate a group of escaped androids through 2019 Los Angeles is a science-fiction masterpiece. This cut brings the storytelling full circle, taking cinematic wonder into inescapable tragedy.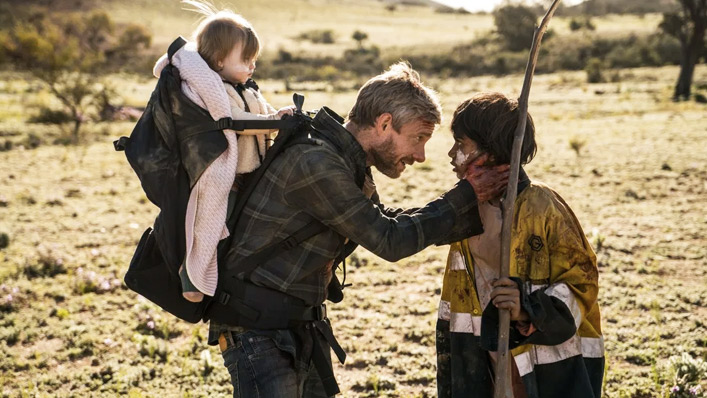 For once an Australian genre film—in this case society's collapse after a zombie apocalypse—makes more use of this country than just the landscape. On the run with his baby daughter, Andy (Martin Freeman) finds himself in a perilous world starting anew, with Indigenous history and the crimes against it to the fore.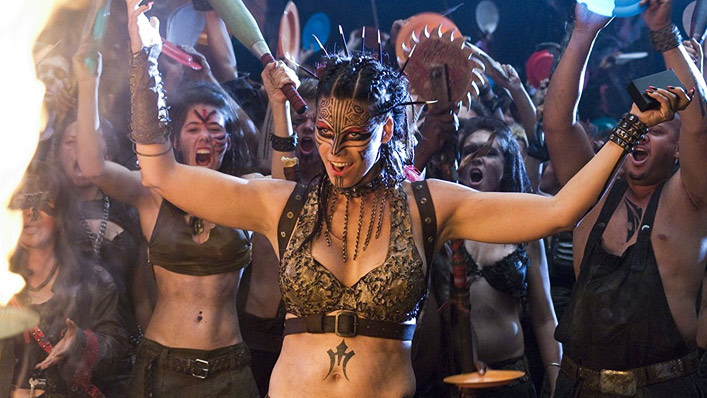 Characters named Miller and Carpenter (think George and John) are strong clues as to the lineage of Neil Marshall's action-adventure about a plague-threatened England, sending Rhona Mitra's soldier into a sealed-off Scotland to find a possible cure. Gore, escalating fight sequences and some serious automotive mayhem eventuate.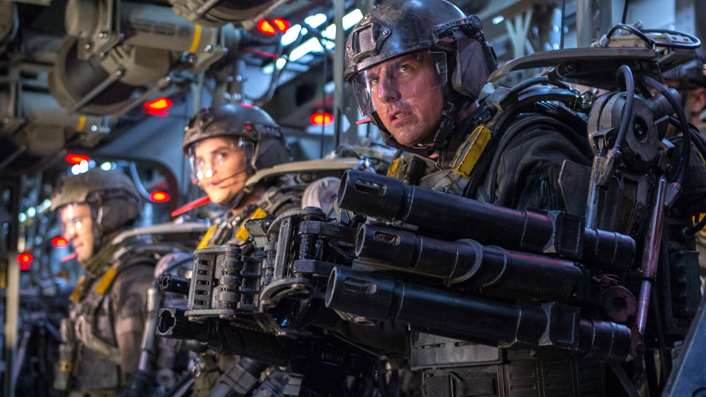 If you've ever wanted to see a Tom Cruise character get whacked, this alien invasion time-loop thriller is the film for you. As a craven officer busted to trooper, Cruise goes into battle one time after another, dying but slowly improving under the tutelage of Emily Blunt's ripped super-soldier. It's macabre but laced with momentum—director Doug Liman at his best.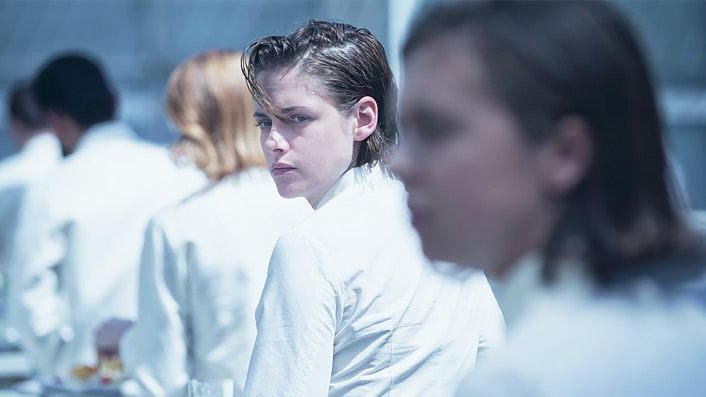 Set in a sombre future dystopia where feelings have been controlled and eradicated—there's an obvious debt to Aldous Huxley's—Brave New World—this low-key drama stars Kristin Stewart and Nicholas Hoult as workmates who realise that they're starting to experience emotional responses. The stakes for love are high when it's a criminal offence.
Mostly shorn of other actors to bounce off, Will Smith gives one of the finest performances of his career as a U.S. Army virologist who believes he's the last person alive in New York, after a mutated cancer cure kills most of humanity and turns the rest into vampiric night stalkers. Isolation and pessimism drag his survivor down, letting Smith subvert his screen persona before the thrills kick in.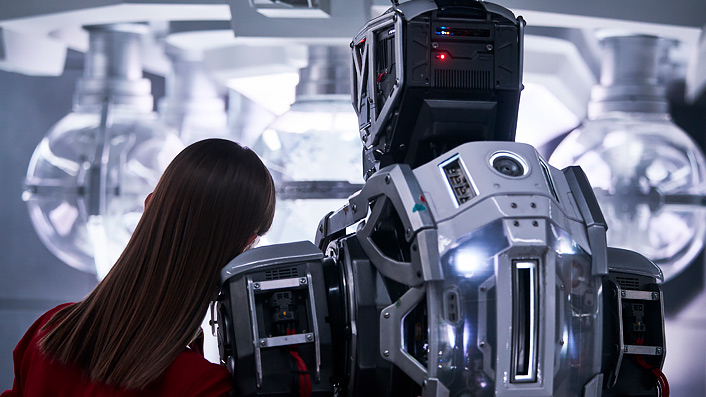 This tidy Australian post-apocalyptic chamber play mainly unfolds in a bunker where the teenage Daughter (Clare Ruggard) has been raised in pristine isolation by the robotic Mother (voiced by Rose Byrne). Once a human survivor (Hilary Swank) joins them, allegiances are tested and the truth drawn out with boilerplate themes given a menacing update.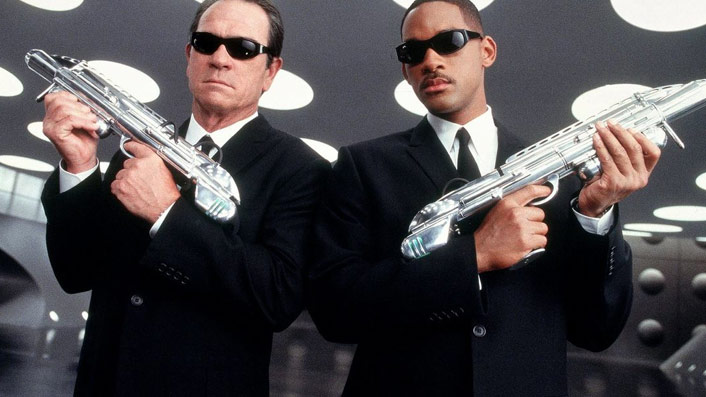 Ignore the box office mandated sequels and disappointing reboot, the founding entry of this action-comedy franchise about the agency secretly policing aliens living on Earth is the only Men in Black movie that matters. Barry Sonnenfeld's idiosyncrasies as a filmmaker dovetail with the dynamic of Will Smith and Tommy Lee Jones as mismatched partners. It's close to amazing how lively and self-aware this blockbuster is.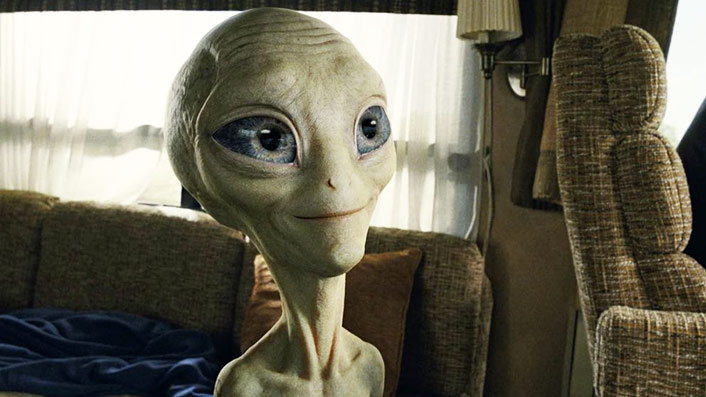 As both writers and lead actors, Simon Pegg and Nick Frost took their British genre appreciation across the Atlantic for this alien encounter road comedy, playing a pair of English geeks journeying to Comic-Con who stumble upon an escaped grey (voiced by Seth Rogen). Many comic mishaps ensure, complete with a rollcall of notable American co-stars.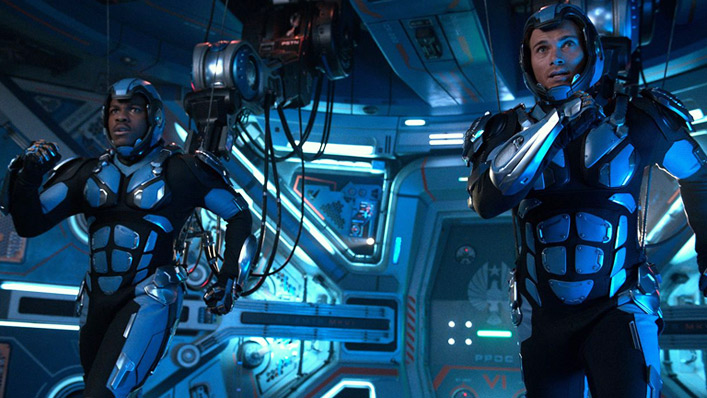 Guillermo del Toro got all his giant robots fighting alien monsters energy out with this bespoke blockbuster set in a near future where, well, giant robots fight alien monsters. While looking to give the vast digital effects a physical heft, the director works in Charlie Hunnam and Rinko Kikuchi's pilots, a save the world speech by Idris Elba, and scurrying side-plots that provide spurts of kaiju horror.
Inequality assumes a vertical axis in this dystopian Spanish-language horror movie, which is equal parts existential theatre work and science-fiction allegory. In a vast concrete prison inmates are randomly assigned levels visited by a vast banquet that travels downwards: those at the top initially feast, those at the bottom eventually starve. Left furious by the cruel reality, one newcomer tries to make a difference.
A closed-circuit time-travel thriller that remains the career peak for Australian filmmakers Michael and Peter Spierig, this eerie mystery begins in 1975 with Ethan Hawke's bartender and Sarah Snook's customer. It travels forward and back, made with an intricacy that reveals tragic understanding and a looming unease—after all, a loop also resembles a noose.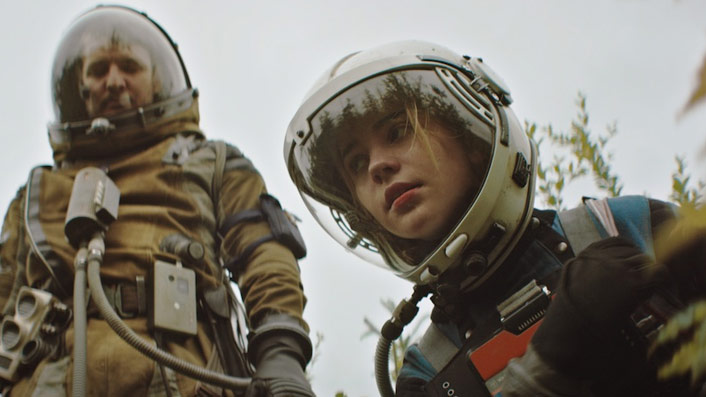 It's The Treasure of the Sierra Madre in outer space. Father and daughter prospectors (Jay Duplass and Sophie Thatcher) land on a forested moon, where greed leads them to shifting alliances with fellow visitors, including Pedro Pascal's scavenger. This a strong example of independent sci-fi, albeit with exterior locations, where comforting tropes can be challenged.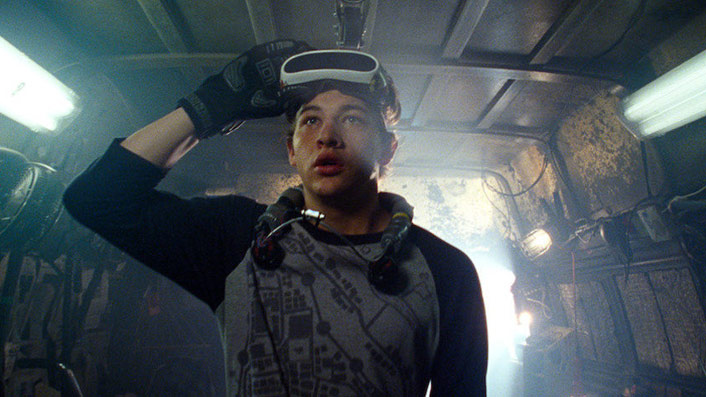 Popular culture is both a salve and a source of spectacle in Steven Spielberg's rampant digital adventure, in which a grim 21st century future is offset by a vast virtual reality game whose fantastical dimensions house an impossible quest. Tye Sheridan is the boy wonder protagonist and Ben Mendelsohn his corporate adversary, but the real star is the famous I.P. redeployed for Spielberg's lavish pleasure.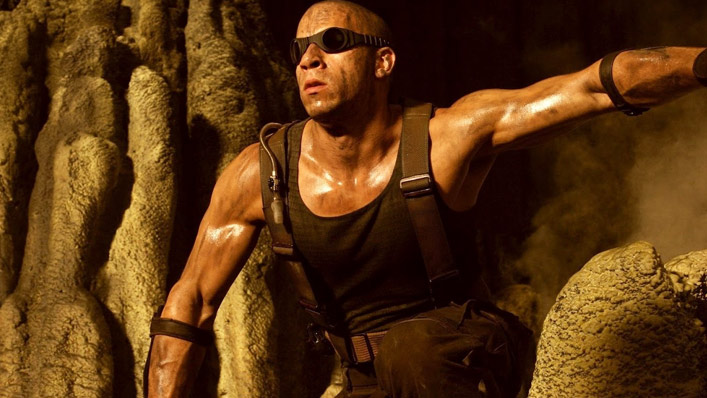 The third and most recent instalment of Vin Diesel's other franchise—as the taciturn intergalactic antihero created in collaboration with writer and director David Twohy—jettisons the science-fiction pomp for a gnarly tale of survival. Riddick and a band of B movie bounty hunters, played by the likes of Katee Sackhoff and Matt Nable, fight to survive on an inhospitable alien world.
The next generation of Aardman Animations stop-motion masters came to the fore in this U.F.O.-themed addition to the Shaun the Sheep franchise. Mossy Bottom Farm's finest is at the centre of a delightful adventure, told with visual verve and great economy.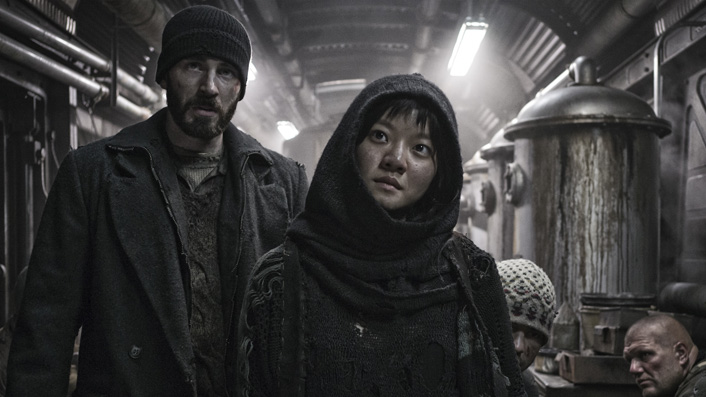 Years before Parasite, Bong Joon-ho made this visceral metaphor that concentrates inequality's cruelty, set on a rigidly stratified train preserving the Earth's few survivors from wintry extinction. Chris Evans leads the oppressed in a desperate revolution that is ultimately without illusions.
Kim Tae-ri makes a convincing case for being the coolest thing in the movies right now as the sardonic, snarling captain of an orbiting salvage ship in this pleasurable South Korean update of the space opera. Jo Sung-hee's film repeatedly puts some spit and spin on the genre's conventions even as it pays homage to The Wizard of Oz.
A movie is probably too short to satisfyingly encompass Alan Moore and Dave Gibbons hugely influential 1987 graphic novel, but 300's Zack Snyder did his maximal best with this alternate history superhero noir, in which the suppressed remnants of crime-fighting capes investigate an apocalyptic plot.
---
On 6 April 2021, 10 titles were added and 10 titles removed from his page to reflect changes to Netflix's's catalogue. Reviews no longer on this page (for Deep Impact, Eternal Sunshine of the Spotless Mind, Interstellar, The Iron Giant, Jupiter Ascending, Life, The Matrix, Star Trek Into Darkness, Wallace & Gromit: A Grand Day Out and War of the Worlds) can be read here.