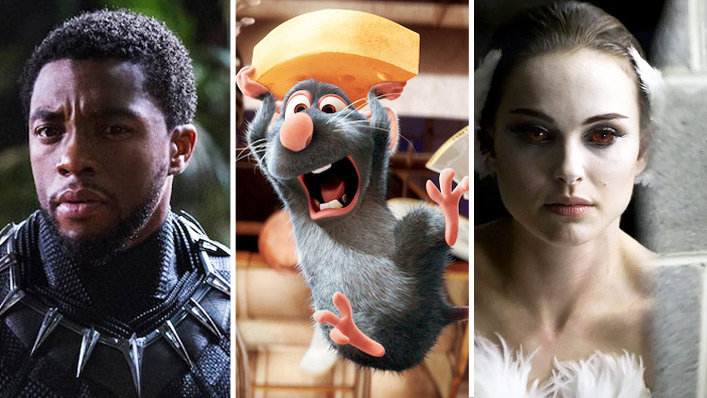 The 25 best Oscar winning movies on Disney+ Australia

---
There are loads of Oscar-minted films available to stream on Disney+. So, if you're in the mood for some award-winning entertainment for the evening, cue up one or two of these…

Watch on Disney+
The Movie: In the dying days of World War II, tousle-headed moppet and devout Nazi Jojo (Roman Griffith Davis) helps conceal a Jewish girl (Thomasin McKenzie) from the authorities, much to the consternation of his imaginary friend Hitler (Taika Waititi). It's a comedy right up until it rips your heart out.
The Awards: Six nominations but only one win: Best Adapted Screenplay for director, writer, and star Waititi.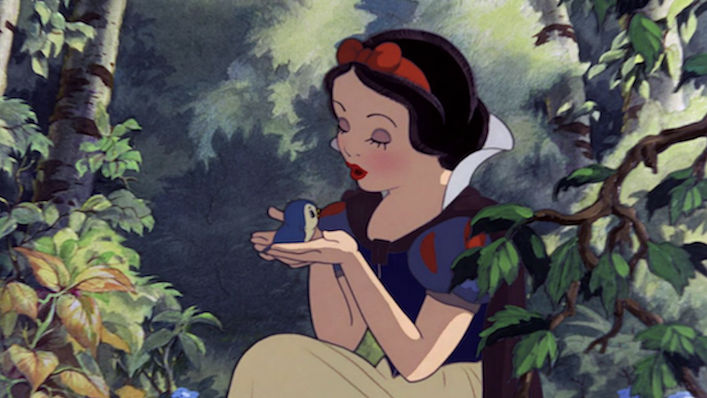 Watch on Disney+
The Movie: The first full-length traditionally animated feature film adapts the Brothers Grimm fairy tale. Originally viewed as a rash gamble by Uncle Walt, it nevertheless set the mould for Disney Princess films going forward and changed film forever.
The Awards: An Honorary Award for being "…a significant screen innovation which has charmed millions and pioneered a great new entertainment field". Disney was given a full-size Oscar statuette and seven smaller ones by child star Shirley Temple.

Watch on Disney+
The Movie: Mute cleaning lady Elisa (Sally Hawkins) falls in love with the reptilian merman (Doug Jones) being held captive in the secret government facility where she works, teaming up with her closeted gay neighbour (Richard Jenkins) to rescue her damp paramour from Michael Shannon's hard nut G-Man. A sumptuous modern fairytale romance.
The Awards: A whopping 13 nominations, from, which it garnered four wins: Best Picture and Best Director for Guillermo del Toro, Best Score for Alexandre Desplat, and Best Production Design.
Watch on Disney+
The Movie: Poor kid Leonardo DiCaprio and rich girl Kate Winslet find love on the most luxurious ocean liner ever built. Then it hits an iceberg. From director James Cameron, who pivoted from blockbuster sci-fi epics to a blockbuster historical epic without blinking. Actually very good, despite the Celine Dion song.
The Awards: Best Picture, Director, Art Direction, Cinematography, Costume Design, Editing, Score, Original Song (boo!), Sound, Sound Effects Editing, and Visual Effects. Oddly, nothing for Catering.

Watch on Disney+
The Movie: Enraged that her daughter's rape and murder has gone unsolved, Frances McDormand's grieving mother rents three billboards with which to goad local police chief Woody Harrelson into action; but her actions stir up resentment in their small, tight-knit community. A thoughtful, eccentric mediation on rage and grief, built around a career-best turn from McDormand.
The Awards: Best Actress for McDormand and Best Supporting Actor for Sam Rockwell's turn as a racist, alcoholic deputy.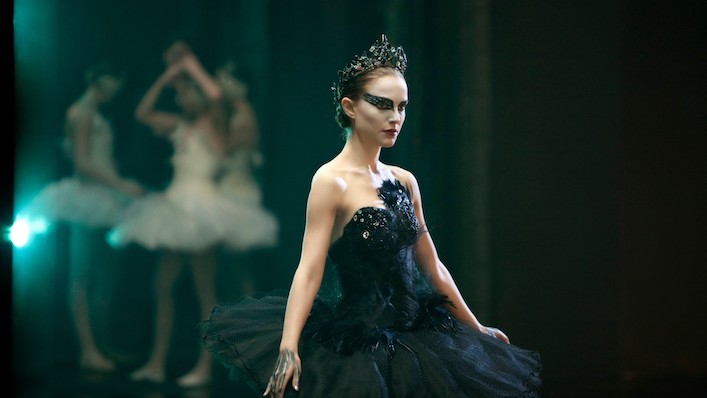 Watch on Disney+
The Movie: Driven on by her ambitious stage mother, Natalie Portman's sheltered ballerina begins to crack under the strain of playing the Black Swan in a production of Swan Lake. Director Darren Aronofsky's film is backstage-drama-as-psychological horror, with Portman's deteriorating mental state manifesting as increasingly grotesque hallucinations of physical deformity.
The Awards: Best Editing and a richly deserved Best Actress for Portman.

Watch on Disney+
The Movie: Mel Gibson single-handedly revived the historical epic with this tale of Scottish freedom fighter William Wallace, taking on the hated English for political and philosophical reasons that make no sense to anyone with even a passing knowledge of medieval history. Still, while Braveheart's accuracy is dubious at best, as a rousing crowd-pleaser it is almost unmatched.
The Awards: Best Picture, Best Director, Best Cinematography, Best Makeup, and Best Sound Effects Editing.

Watch on Disney+
The Movie: Julie Andrews stars as magical governess Mary Poppins, bringing light, laughter, and cartoon penguins into the dowdy lives of two London kids. Dick Van Dyke and the worst British accent in film history are also along for the ride.
The Awards: Out of a huge 13 nominations, Mary took home five awards: Best Editing, Best Music, Best Special Effects, Best Original Song (Chim Chim Cher-ee) and, of course, Best Actress).

Watch on Disney+
The Movie: In 1930s Austria, nascent nun Julie Andrews becomes governess to the seven Von Trapp children, in the process falling in love with their father, Captain Von Trapp (Christopher Plummer). Simply one of the most beloved musicals of all time.
The Awards: Best Picture, Best Director for Robert Wise, plus Best Editing, Best Score, and Best Sound.

Watch on Disney+
The Movie: On the off chance someone reading this doesn't know: a long time ago, in a galaxy far, far away, farm boy Luke Skywalker (Mark Hamill) teams up with Alec Guinness's ageing mystic and Harrison Ford's charming rogue to rescue tough princess Carrie Fisher from the clutches of the evil Darth Vader (James Earl Jones on vox, body by David Prowse). Spawned a few sequels. And prequels.
The Awards: Art Direction, Costuming, Editing, Score, Sound, and Visual Effects. Ben Burtt picked up a Special Achievement gong for Sound Effects Editing, and John Dykstra got a Scientific and Engineering Award for developing the Dykstraflex computer-controlled camera that was instrumental in creating the film's many space battles.

Watch on Disney+
The Movie: Brainy Belle is romanced by a prince who has been transformed into a monster. Disney's musical version of the old French fairy tale is a landmark in animation.
The Awards: Best Score and Best Original Song, but more importantly, it became the first ever animated film nominated for Best Picture.

Watch on Disney+
The Movie: Genuinely dizzying documentary on rock climber Alex Honnold's attempt to perform a free solo climb of El Capitan in Yosemite National Park. That means no rope, harness, or other safety gear. Not recommended for acrophobes.
The Awards: Best Documentary Feature, of course.

Watch on Disney+
The Movie: In a world where cartoon characters are real, Bob Hoskins' hardboiled detective teams up with the titular cartoon movie star to unravel a corrupt real estate conspiracy. It's basically Chinatown with less incest and more talking animals.
The Awards: Best Editing, Best Sound Effects Editing, and, thanks to the still-impressive blend of animation and live action, Best Visual Effects.

Watch on Disney+
The Film: Chadwick Boseman's Wakandan king must battle a rebel scion for the throne in Marvel's Afro-futurist superhero fantasy. Effectively building a new mythology for African America by creating a homeland for those displaced by slavery, Ryan Coogler's film is a triumph.
The Awards: Best Costume Design, Best Original Score, and Best Production Design.

Watch on Disney+
The Movie: Frances McDormand finds herself living out of a van late in life, and we follow her into a growing subculture of displaced older Americans in a nomadic existence when they should be settling into their comfortable twilight years. Chloe Zhao directs with nuance, empathy, and no small amount of anger at the economic forces at work in the background.
The Awards: Best Picture, Best Director, and Best Actress.

Watch on Disney+
The Movie: In a world where toys come to life when nobody can see them, fave playmate Woody the Cowboy (Tom Hanks) is anxious when hot new toy Buzz Lightyear (Tim Allen) arrives in the toybox, prompting an existential crisis. The first Pixar feature, and the first all-CGI movie.
The Awards: A Special Achievement Award for director John Lasseter.

Watch on Disney+
The Movie: Greek provocateur Yorgos Lanthimos gives us a darkly satirical costume drama love triangle between Queen Anne (Olivia Colman), her trusted confidante Sarah, Duchess of Marlborough (Rachel Weisz), and ambitious and ruthless newcomer Abigail Masham (Emma Stone). Sexy, bawdy, and black-humoured.
The Awards: Best Actress for Colman, although nominations were thrown around like rice at a wedding.

Watch on Disney+
The Movie: Dramatised account of the tumultuous career of outlaw country icon Johnny Cash (Joaquin Phoenix) and his romance with June Carter (Reese Witherspoon). While the tropes of the music biopic are ripe for mockery (see: the superb Walk Hard), this is easily the best of the recent crop.
The Awards: Only Best Actress for Witherspoon.

Watch on Disney+
The Movie: Failed novelist Paul Giamatti and his best friend, failed actor Thomas Haden Church, take a weekend in wine country before the latter gets married. That's it for plot, but director Alexander Payne's eye for middle-aged malaise and regret, combined with a palpable affection for its flawed characters, make this one a winner.
The Awards: Best Adapted Screenplay for Alexander Payne and Jim Taylor.
Watch on Disney+
The Movie: Metaphysical family comedy in which the embodiments of the emotions Joy (Amy Poehler) and Sadness (Phyllis Smith) must journey through the psyche of a little girl as she struggles with depression after moving to a new city with her family. This CGI effort from Pixar is very clever, matching smart concepts with real heart.
The Awards: Best Animated Feature.
Watch on Disney+
The Movie: A food-obsessed rat, Remy (Patton Oswalt) longs to be a chef but, well, he's a rat. Teaming up with a bumbling human apprentice chef, he unleashes his culinary gifts on the world. Perhaps pair it with Babette's Feast for a delicious double feature.
The Awards: Best Animated Feature.
Up (2009)
Watch on Disney+
The Movie: An old man (the late Ed Asner) and a young boy scout (Jordan Nagai) find themselves on an adventure in the South American wilderness when the former turns his house into a hot air balloon—which is all very whimsical considering the first 10 minutes or so are the most devastating Disney product since Old Yeller.
The Awards: Best Animated Feature and Best Original Score for Michael Giacchino.
Watch on Disney+
The Movie: Ageing, alcoholic country singer Jeff Bridges starts to turn his life around as he romances single mother Maggie Gyllenhaal, but his demons are still driving him. Scott Cooper's feature directing debut is like a two hour country song; full of love, heartbreak, regret, and redemption.
The Awards: Best Actor for Bridges and Best Original Song for "The Weary Kind".

Watch on Disney+
The Movie: Sensing that civilisation has come to the West at last, affable outlaws Robert Redford and Paul Newman decamp for South America and a better life of crime. It doesn't end well, but it sure looks like a lot of fun. Loosely based on a true story.
The Awards: Best Original Screenplay for legendary scribe William Goldman, plus Best Cinematography for Conrad Hall, best Original Song for Hal David and Burt Bacharach's "Raindrops Keep Fallin' on my Head", and Best Original Score for Bacharach.

Watch on Disney+
The Movie: James McAvoy's rash Scottish doctor finds himself—pretty much by accident—personal physician to Ugandan President Idi Amin (a ferocious Forest Whitaker) and has a ringside seat to the dictator's descent into murderous paranoia.
The Awards: Best Actor for Whitaker, who gives a career-best performance here.