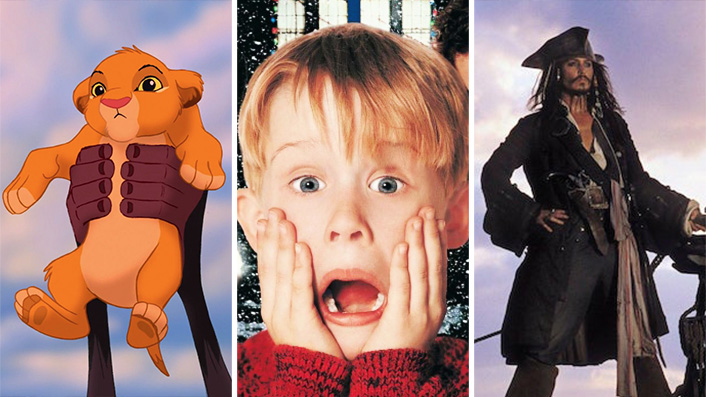 The 25 best family movies on Disney+

---
In so many households, the name 'Disney' means Quality Family Entertainment itself—whether you prefer the lush princess fantasies of the studio's golden era, clever live-action faves the whole family can enjoy, or Pixar's tear-jerking masterpieces.
Here we've picked through the vast library of kid-friendly features on Disney+, to bring you just 25 of the most enduring and magical movies available. Consider us your own personal Jiminy Cricket, chirping our finest family film advice in your ear.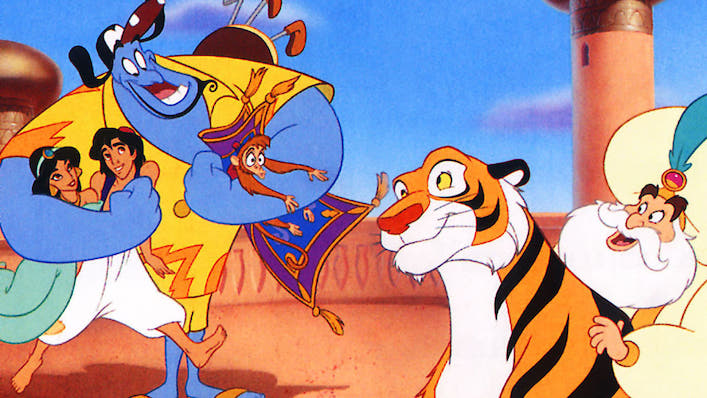 Watch on Disney+
Before Robin Williams voiced Aladdin's big blue mate, Disney mostly relied on professional voice actors—the comedian's whirlwind vocal performance changed everything, resulting in the ongoing trend for celeb voices in everything from The Lion King to Kung Fu Panda. Genie steals the show, but the rest of the film is a glittering fairytale escape, too, with 'A Whole New World' still swelling hearts to this day. Skip the bloated Guy Ritchie remake, though.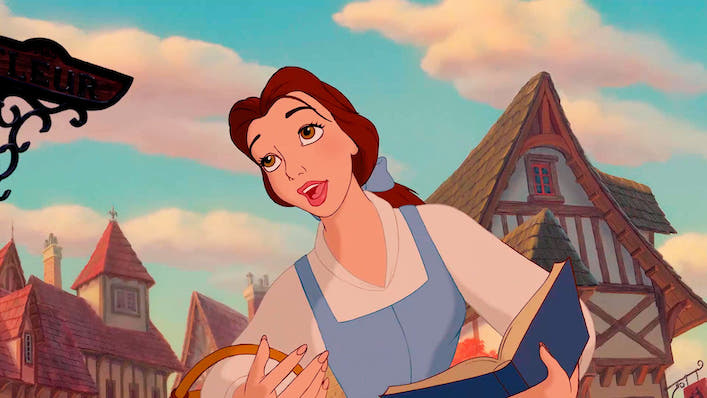 Watch on Disney+
The Little Mermaid kicked off Disney's renaissance period, but Beauty and the Beast made it undeniable, becoming the first ever animated film nominated for Best Picture at the Oscars. On reflection, Belle is kinda snooty and the much-discussed Stockholm Syndrome implications of the central romance are hard to ignore…but not impossible. Dancing cutlery and Alan Menken's gorgeous music win in the end.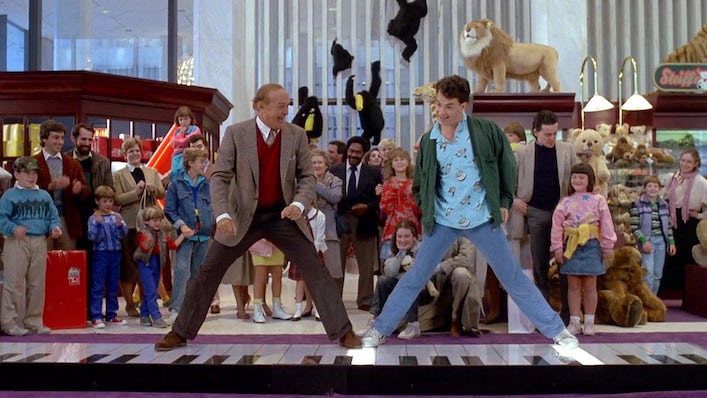 Big (1988)
Watch on Disney+
Tween wish-fulfillment comes in the form of a coin-operated boardwalk amusement, in Penny Marshall's sweet 1988 comedy. Did we need a disturbing intergenerational romance in there? Perhaps not. But the scene of Josh's first night as an adult, trembling alone in a dingy city hotel room, will make you wanna jump through the screen and give him a big protective hug.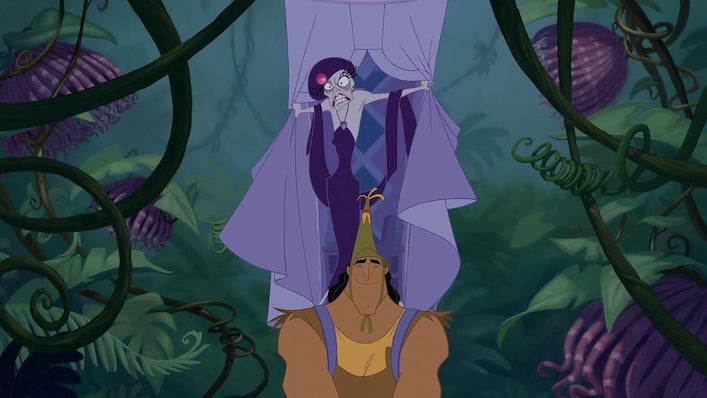 Watch on Disney+
Are you Incan what I'm Incan: that this buddy comedy is probably the funniest film Disney has ever released? Starring David Spade and John Goodman as a spoiled emperor-turned-llama and his reluctant travelling companion, The Emperor's New Groove absolutely belongs to its villains: lunkhead henchman Kronk (Patrick Warburton) and the bony, fabulously evil Yzma (Eartha Kitt).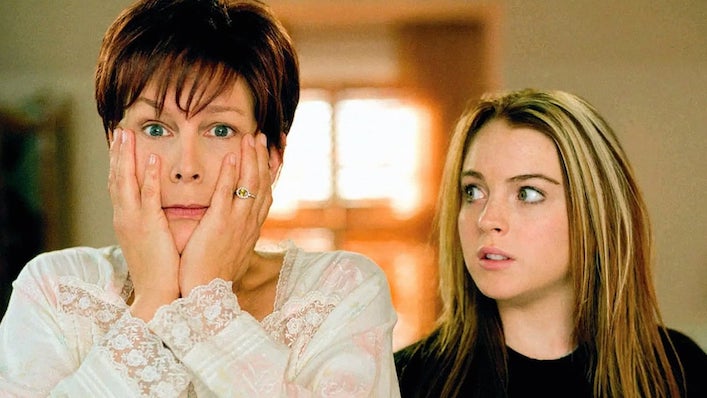 Watch on Disney+
Lindsay Lohan and Jamie Lee Curtis pull off a funny, heartfelt double act as versions of each other, when their mother-daughter characters get body-swapped by a mystical fortune cookie. It's a wonderful watch with family, forcing us to empathise and put each other's problems in perspective, but most importantly…the pop-punk songs from Lohan's fictional band Pink Slip have no right to be as sick as they are. Call your mum after watching.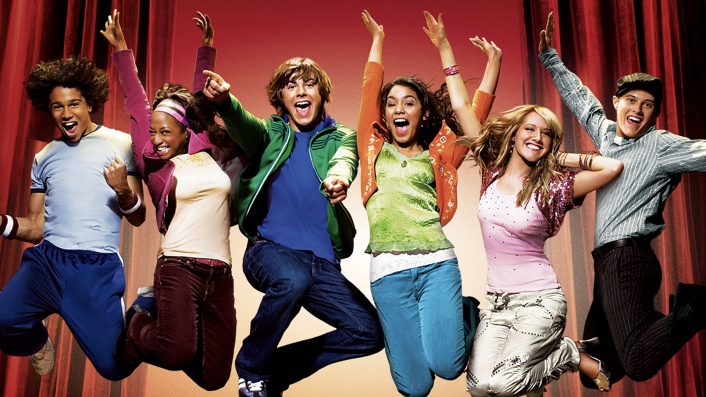 Watch on Disney+
Of all the Disney Channel Original Movies to sit through on Disney+, only one will leave you emotionally soarin' and/or flyin'. High School Musical made stars out of Zac Efron and Vanessa Hudgens as star-crossed teens who just wanna sing despite the peer pressure they face. He's a basketball jock! She's a science nerd! Over the course of three movies, the last of which received a cinematic release, they'll get torn apart and brought back together time and time again by the power of pop showtunes.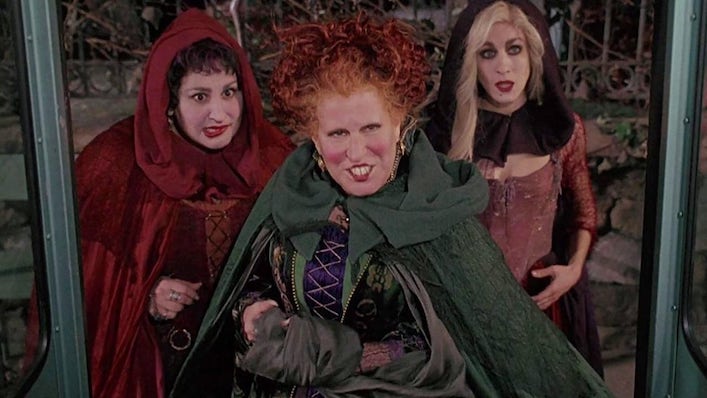 Watch on Disney+
Something wicked this way comes: Bette Midler, Kathy Najimy, and Sarah Jessica Parker as a trio of cackling witches brought back to life in 20th-century Salem. It's about to get a nostalgic sequel but nothing can beat the original Hocus Pocus for family-friendly camp. Midler's throaty rendition of 'I Put A Spell On You' at the town's costume ball is especially bewitching.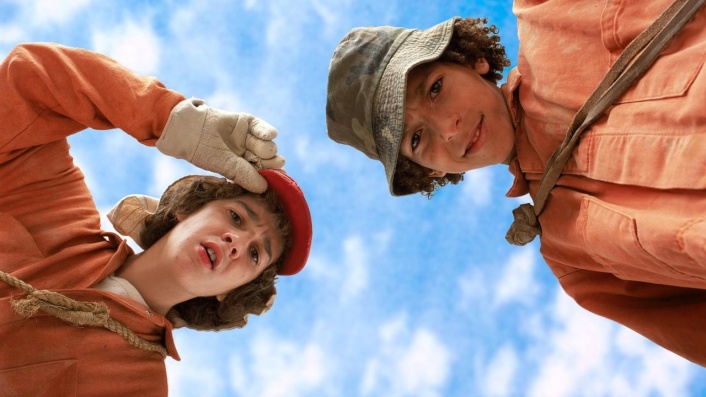 Watch on Disney+
Based on Louis Sachar's book, Holes is a surprisingly poignant story about crime, punishment, and coming-of-age. Is Shia Labeouf's protagonist Stanley Yelnats III (Yelnats being Stanley spelled backwards) just unlucky when he gets sent to Camp Greenlake for some eccentric juvenile correction? Or could it all be due to an ancient family curse, kickstarted by Madame Zeroni's mystical pig and a pair of star-crossed lovers in Greenlake's past? The answer feels novelistic and satisfying beyond expectation.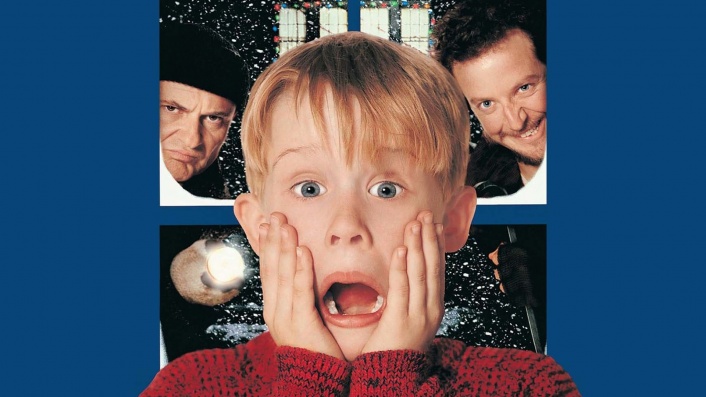 Watch on Disney+
"I made my family disappear." Macauley Culkin shot to child stardom as a kid whose yuletime power fantasy turns serious, when his seemingly empty family home is targeted by bumbling Wet Bandits (a delightfully game Joe Pesci and Daniel Stern). With a script from teen movie master John Hughes, Home Alone is still a Christmas present worth ripping open: it nails the sweet spot between innocent discovery and realising one's responsibilities in the adult world.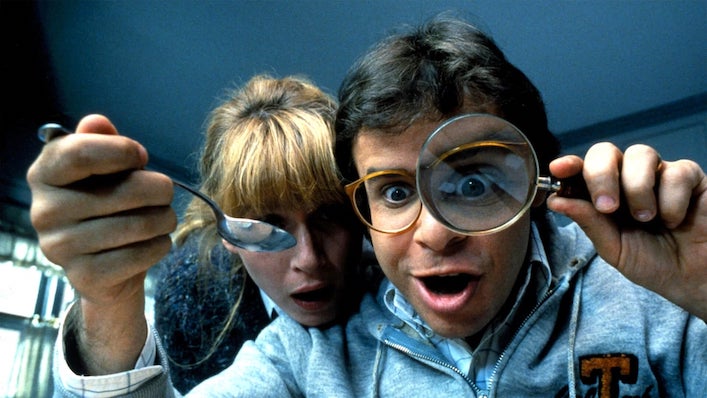 Watch on Disney+
King of the dweebs Rick Moranis has a big little problem: his experimental laser just zapped his children and their friends down to six millimetres, leaving them at the mercy of bees, brooms, and sprinklers. The special effects are fun and imaginative—and you'd never guess this story came from the sick minds of horror auteurs Stuart Gordon and Brian Yuzna.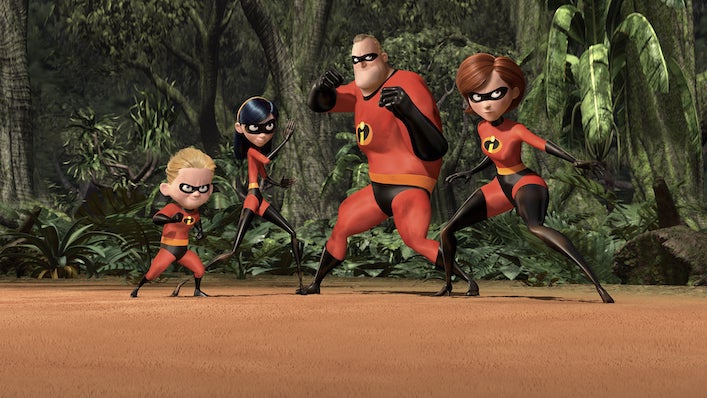 Watch on Disney+
Disney+ is the official home of all those homogenous MCU blockbusters—but Pixar's shot at the superhero genre is still one of greatest, questioning the very nature of special powers and what they offer society (or at least, a chic mid-century, comic-book version of it). Brad Bird and Pixar team up for endlessly creative action scenes, that streeetch the possibilities of animated super-storytelling as far as Mrs Incredible's thicc extremities can go.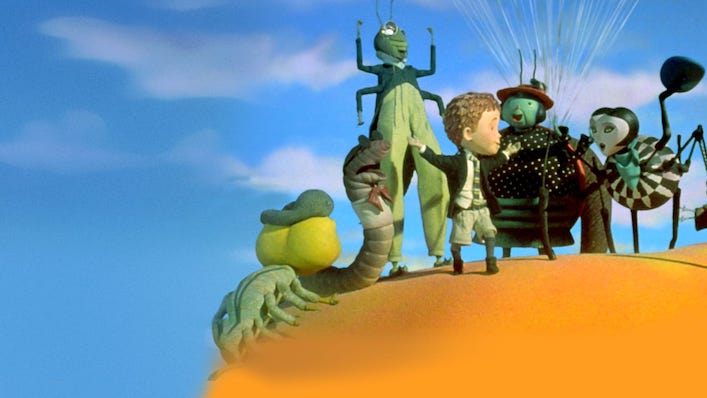 Watch on Disney+
Spooky, scrappy, and with songs from Randy Newman, this combination of live-action and stop-motion animation is every bit as idiosyncratic as Roald Dahl's original children's book. It's pretty gross, really taking to the skies once orphan James escapes his nasty aunts Sponge and Spiker (Miriam Margolyes and Joanna Lumley!). A found family of singing insects take the boy and his elephantine, fruity vessel to new heights.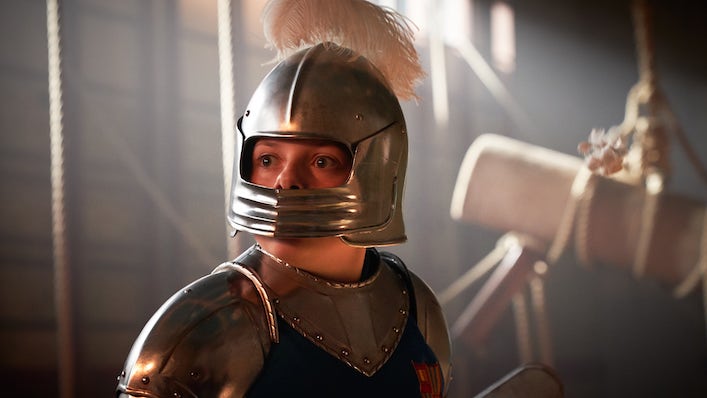 Watch on Disney+
Since the tales of King Arthur and his knights of the round table are in the public doman, we're going to be getting endless edgy reimaginings until we're all looking as beardy and wizened as Merlin. You could do worse than Joe Cornish's inventive family take, with a London schoolboy yanking the sword from the stone to face Rebecca Ferguson's fierce Morgana. And speaking of Merlin, this time around he's a disguised Sir Patrick Stewart that works in a charcoal chicken shop.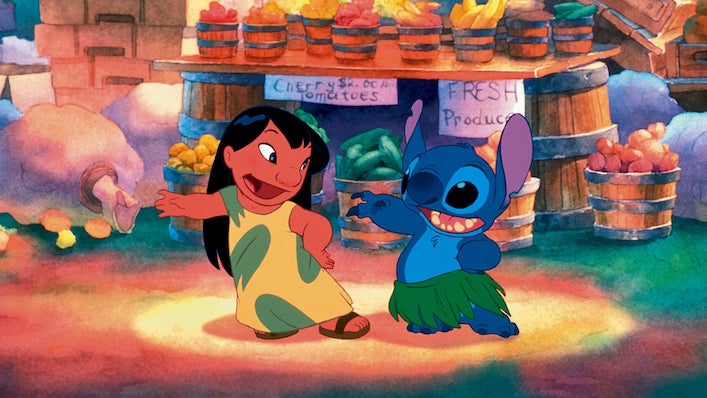 Watch on Disney+
Before Frozen and Moana, this offbeat offering gave us powerful depictions of both sisterly love and vibrant Pacific Islander visuals. All the characters are weirdos, especially the loveable titular twosome: Lilo is an Elvis-obsessed orphan without any friends, and Stitch is…an escaped alien experiment designed to destroy worlds. Lilo and Stitch came out during a strange and experimental time for Disney's hand-drawn animation department, and it's a shame we don't have more stuff like this and The Emperor's New Groove (above).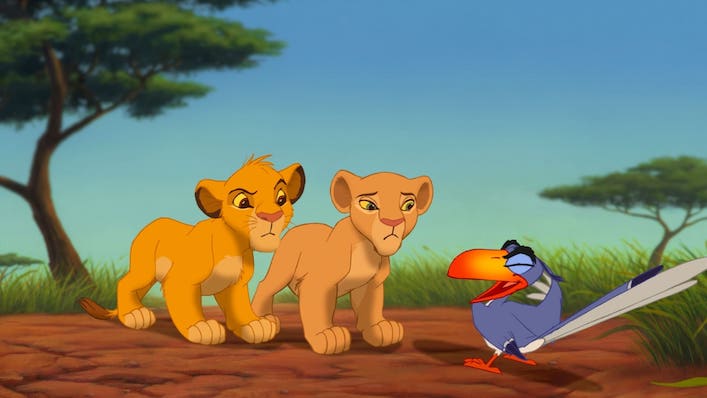 Watch on Disney+
Still one of Disney's grandest creations, it's wild to think that The Lion King was at one point considered to be the B-Movie to the then-anticipated Pocahontas. Elton John, Tim Rice, and Hans Zimmer contribute sweeping original songs and score, fit for a furry Shakespearean tale of family, betrayal, and destiny. Upon rewatch, however, you might find that the second half of the film is not as thrilling as everything building up to Mufasa's still-painful death…guess you'll just have to go back to the start and watch that powerful opening all over again.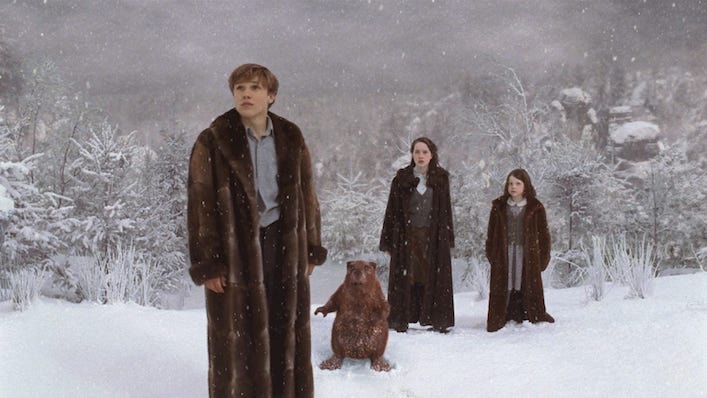 Watch on Disney+
Disney+ features all three big-budget adaptations of C.S. Lewis' epic fantasy series: this impressive introduction, The Chronicles of Narnia: Prince Caspian, and The Chronicles of Narnia: Voyage of the Dawn Treader. Lewis' New Testament allegory is most blatant here, plonking the curious Pevensie children into the midst of long-running moral war between the White Witch and Aslan, a noble, Christlike lion voiced by Liam Neeson. Not to sound blasphemous or anything but if Tilda Swinton coaxed me to the dark side with turkish delight, a praying lion couldn't win me back, sorry.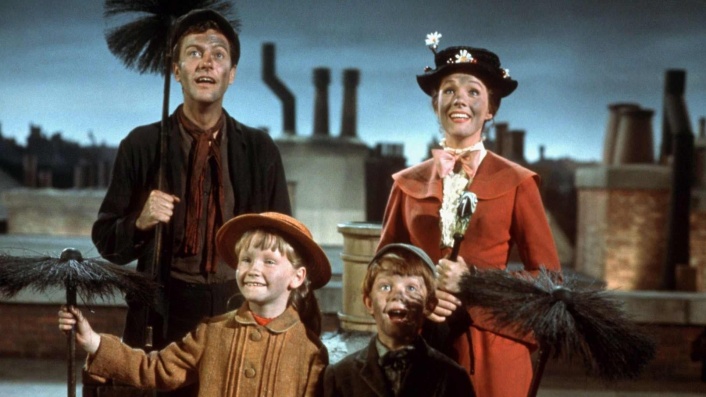 Watch on Disney+
Julie Andrews is practically perfect in every way as the new nanny of Jane and Michael Banks. It's hard to pick just one of the film's musical moments to highlight: the frenzied dance break 'Step In Time', semi-animated flight of fancy 'Supercalifragilisticexpialidocious', or 'Let's Go Fly A Kite', a rousing sing-along of family reunion? Mary Poppins is the only film released in Walt Disney's lifetime to garner an Oscar nom for Best Picture and Best British Accent in a Supporting Role (okay, we may be lying about that last one).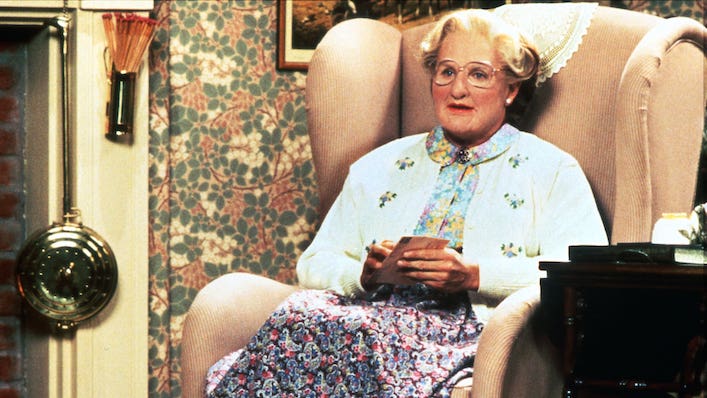 Watch on Disney+
The breakdown of the family unit can drive a man to strange extremes—especially when he's got mates who can enable his deception with some rubbery prosthetic skills. For all Mrs Doubtfire's unleashed, manic Robin Williams showboating, the script concludes on a wise note, understanding that divorce is not an innately destructive force in families. As long as you have a Scottish nanny with some saucepan lids handy, everything will work out for the best.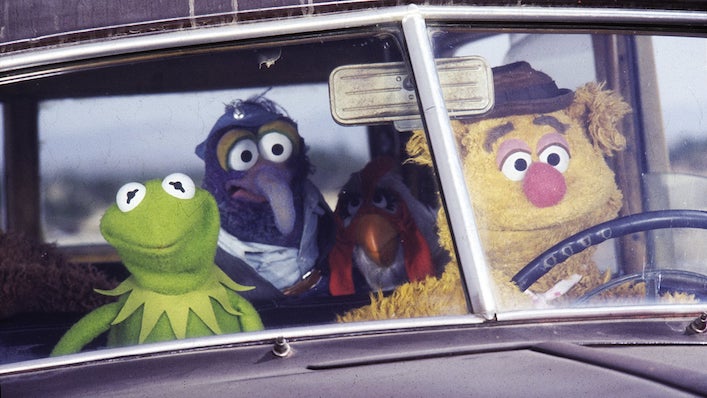 Watch on Disney+
All the anarchy, warmth, and retro celebs you'd expect from the world of Muppet mayhem can be found on Disney+: they've got 6 movies, the original series, and recent experiments like Muppets Now and ABC's The Muppets. A fourth-wall-busting pastiche of how the Muppets first met, The Muppet Movie is still the franchise's greatest, opening with Kermit crooning 'The Rainbow Connection' solo, and ending in another rendition from a fuzzy pit full of your faves. It is, as the poster claims, 'more entertaining than humanly possible.'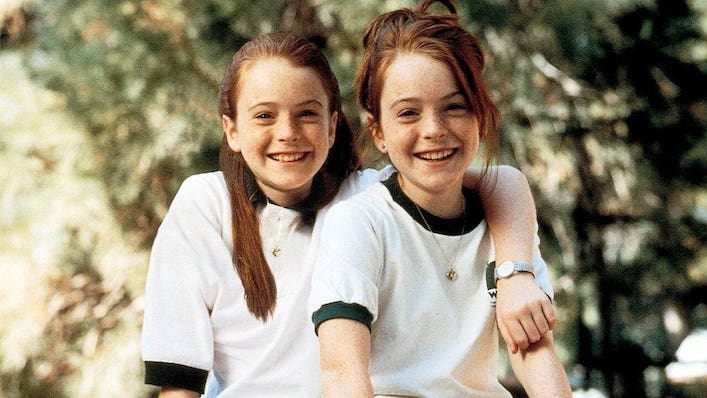 Watch on Disney+
Lindsay Lohan is delightful double trouble in this remake of the 1961 Hayley Mills movie, also available on Disney+. One Lohan is a Cali cool girl, raised by winemaker dad Dennis Quaid: the other is a prissy Londoner who's only ever known a life with fashion designer mum Natasha Richardson. Nancy Meyers keeps everything airy, romantic, and aspirational for young troublemakers—and the twins' secret handshake routine is an unmissable sleepover activity for tween girls.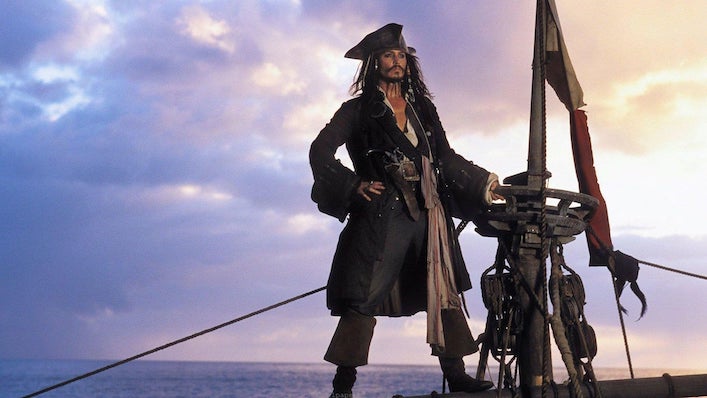 Watch on Disney+
You best start believing Disney can spin an adventure franchise out of a rickety amusement park ride, Miss Turner, because you're watching one. We probably didn't need five sequels of decreasing quality for this initial swashbuckling success, but it's also easy to see why director Gore Verbinski and raggedy star Johnny Depp got carried away. The first Pirates movie is full of perfectly-paced action, and costumey worldbuilding fun.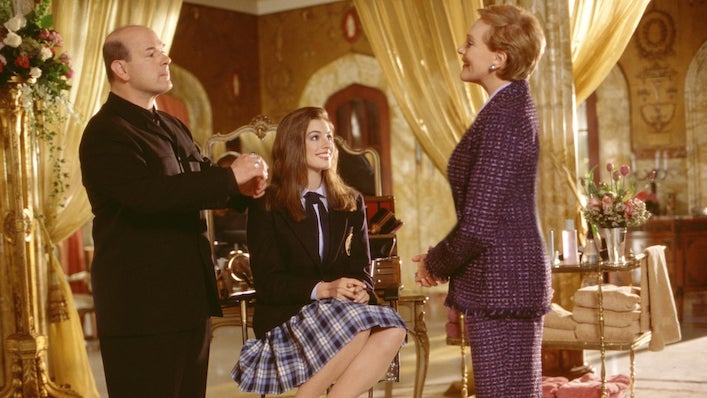 Watch on Disney+
If you're still bitter that Genovia is (allegedly) not a real country, there's no need to convince you to watch The Princess Diaries: you already know how sweet and aspirational this chick-flick is. Anne Hathaway had her breakout role as Amelia Mignonette Grimaldi Thermopolis Renaldo, a gawky San Francisco teen whose regal grandmother (who else but Julie Andrews) drops by to inform her that she's officially a princess, through her late father's blue blood. A little hair straightening and lip gloss later, Hathaway is on track to live up to her royal destiny.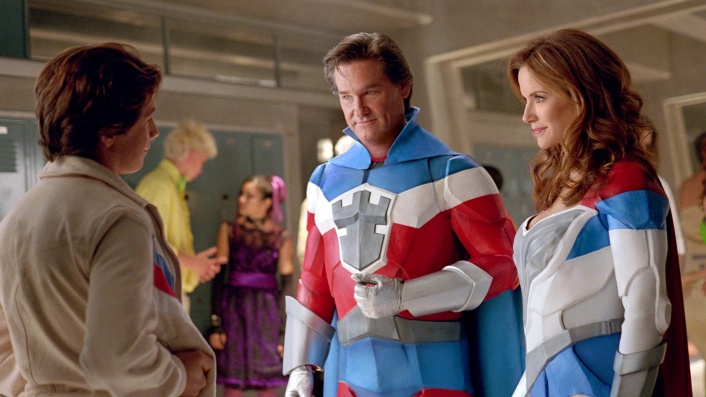 Watch on Disney+
The pressures of teen life are pretty exaggerated for Will Stronghold: his parents are the world's greatest superheroes (Kelly Preston and Kurt Russell!!), and he's the only kid at his new floating super-school without powers. A clever and vibrant live-action cartoon, Sky High lampoons the institutions of school, the binary between winners and losers, and the superhero genre itself to great effect. Makes a terrific double-feature with The Incredibles, above.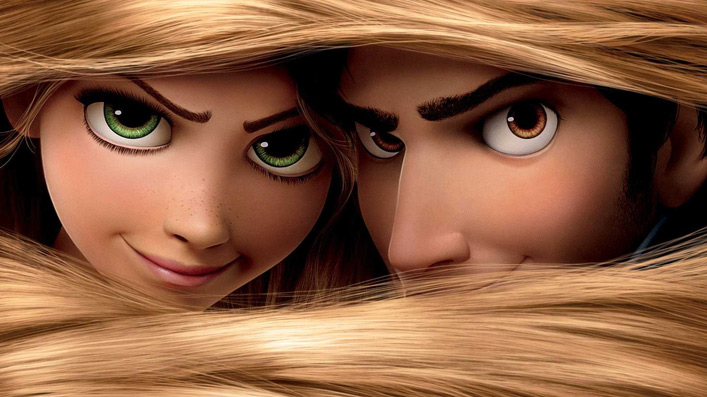 Watch on Disney+
Like its more popular sister Frozen, Tangled begins with a tonne of exposition to set up just how its yearning royal protagonist got trapped in her gilded cage. Unlike Frozen, Tangled gets better and better from there, pairing up naive Rapunzel (Mandy Moore) and fugitive swashbuckler Flynn Rider (Zachary Levi) in a sunny and romantic journey. The best sequence takes place at the Snuggly Duckling, a bar full of grizzled thugs who burst into song about their guilty pleasures.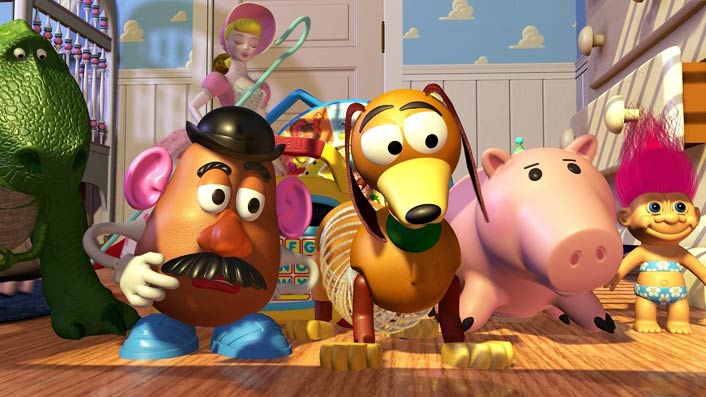 Watch on Disney+
Over three decades, and vast advancements in Pixar's slick house style of photorealistic CG animation, the Toy Story films have managed to gracefully hold the hands of both parents and children—walking them through the painful yet inevitable process of growing up and putting away childish things. Except NO and that's WRONG, and I will never throw away my toys now that I know they apparently have an understanding of such concepts as betrayal, pain, and mortality. You're not going to get me this time, Sarah MacLachlan!!!