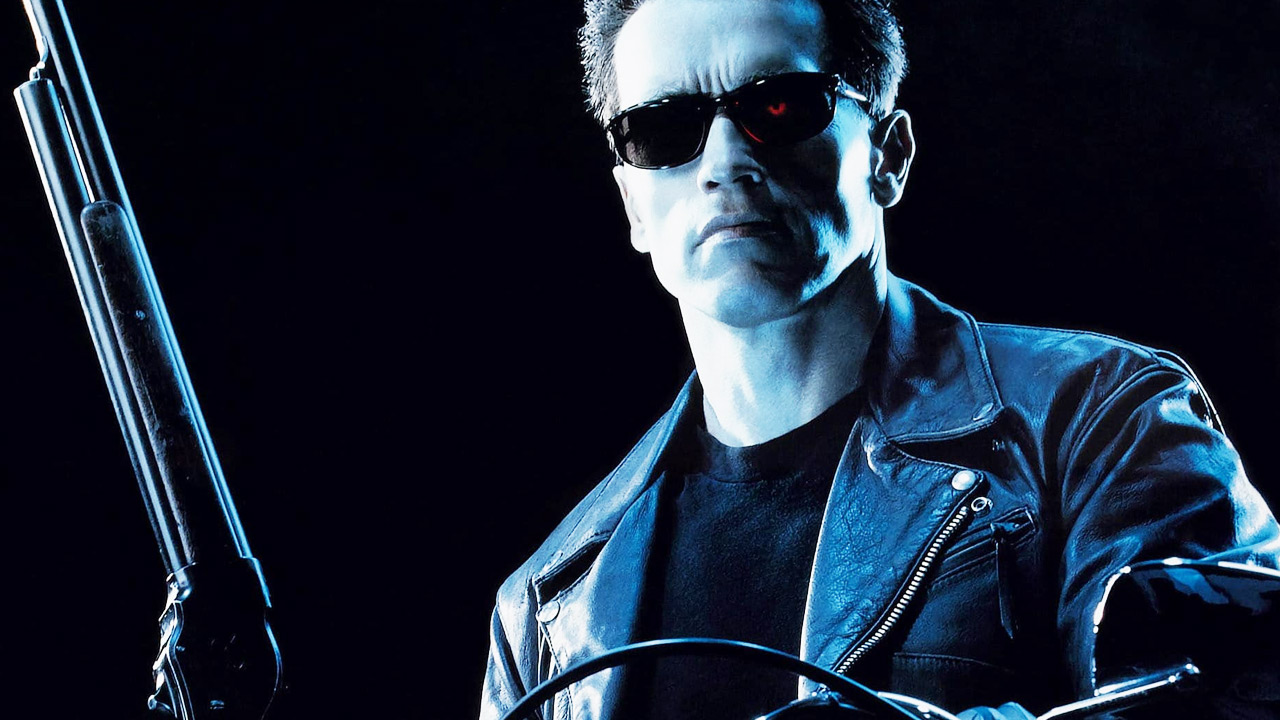 The 25 best action movies on Stan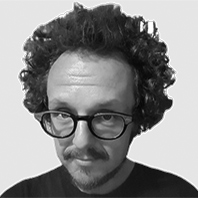 ---
There's a stinkload of great action movies to watch on Stan. Here are the 25 best, picked by critic Luke Buckmaster.
Updated: April 12, 2022
See also
* All new movies & series on Stan
* All new streaming movies & series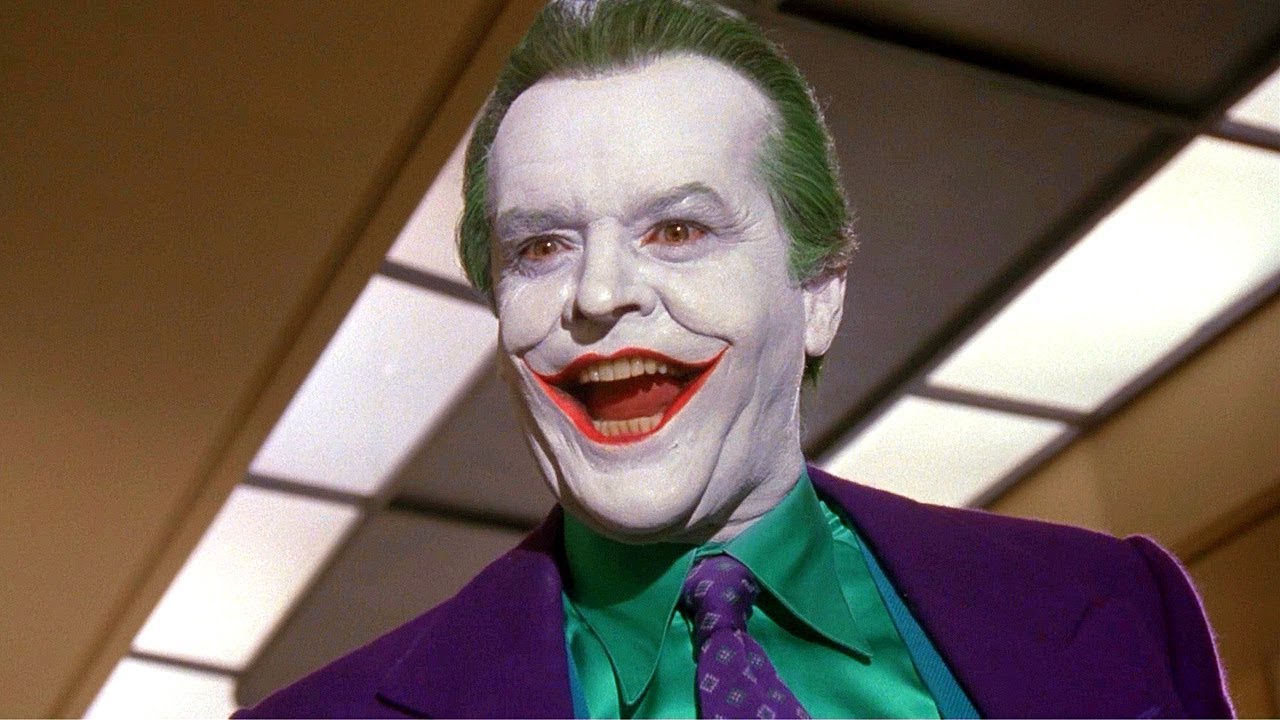 Watch on Stan
Arriving well before the current glut of superhero stories, Tim Burton's take on the Dark Knight put the "goth" in Gotham City—his deliciously dark and stylish sets influencing what would become a more heavy-handed approach to caper crusader narratives. Michael Keaton's straitlaced impression of Batman/Bruce Wayne was spectacularly countered by Jack Nicholson's ludicrously entertaining, shit-eating performance as the Joker.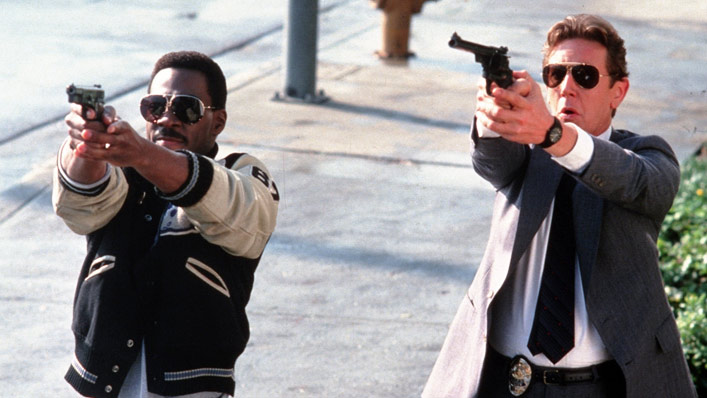 Watch on Stan
The heat is on! Eddie Murphy was at his A game in the second—and best—installment in his most famous franchise, playing a motormouth rascal detective who relocates from the back alleys of Detroit to the swimming pools of Beverly Hills. Helmed by action auteur Tony Scott, Murphy gets to the bottom of a series of irresistibly silly "alphabet crimes."
Watch on Stan
Tom Cruise is an ice cool hitman and Jamie Foxx his grudging taxi driver/chauffeur in Michael Mann's single night action-thriller, which combines a polished look with a noirish street-side vibe. The odd couple chemistry and repartee between Cruise and Foxx—the former smooth-talking, the latter mild-mannered—is thoroughly entertaining and Mann stages his action scenes slickly, especially a memorable shoot-out in a night club.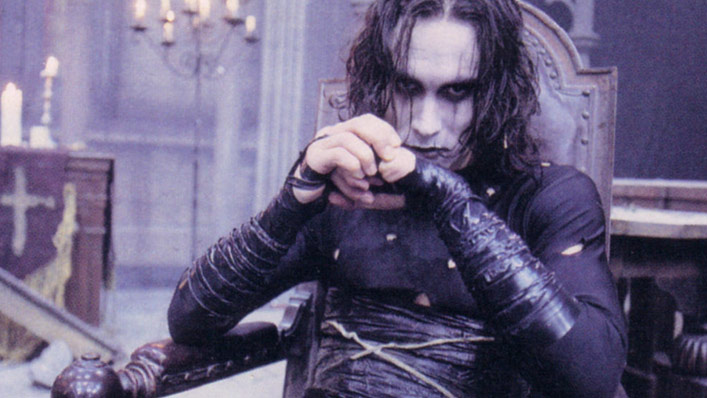 Watch on Stan
The apotheosis of music video-cum-feature filmmaker Alex Proyas' coolness came with the arrival of his second feature: a goth-punk revenge fantasy set in a Gotham City-on-acid metropolis. A makeup-caked and trench coat wearing Brandon Lee (who tragically died during an on-set accident) returns from the dead to avenge his killers. Style trumps substance, turning what could have been a cut-rate B movie into a nightmarishly beautiful headtrip.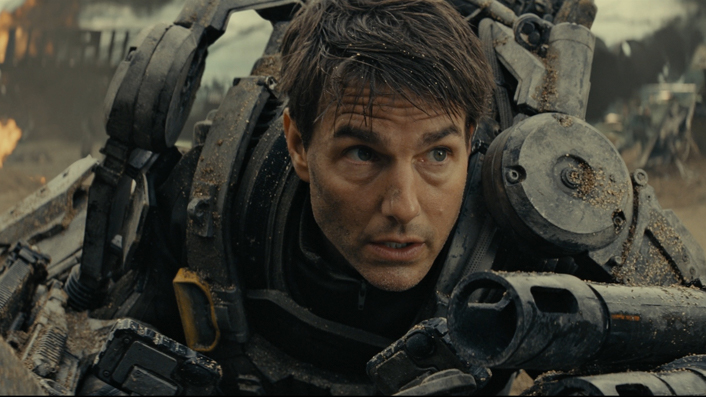 Watch on Stan
Tom Cruise plays an alien-fighting US solider who cannot die and experiences the same day over and over, Groundhog Day style, in Doug Liman's rootin'-tootin' video game-esque sci-fi. The fight/die/repeat format keeps a ferocious pace and doubles as a comment on the infallibility of the Hollywood hero.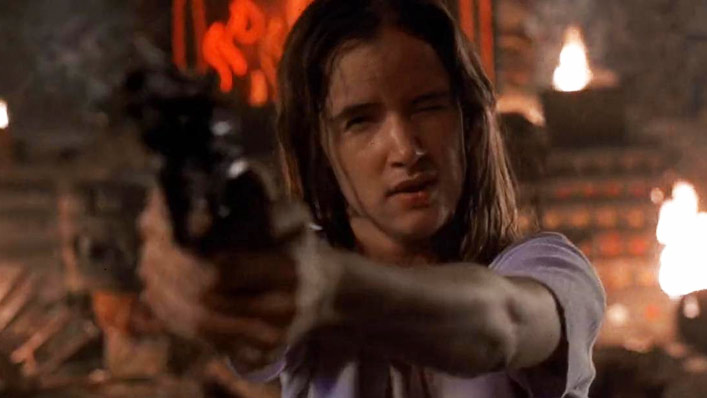 Watch on Stan
Action movie? Horror movie? Social commentary about the dangers of visiting dive bars? Robert Rodriguez's Tarantino-penned walk on the wild side conforms to no one genre. What begins as an on-the-run kidnap drama flicks switches when George Clooney, Tarantino, Juliette Lewis and co. arrive at said dive bar, which attracts the kind of patrons you expect from a place called The Titty Twister. Splatterific mayhem ensues.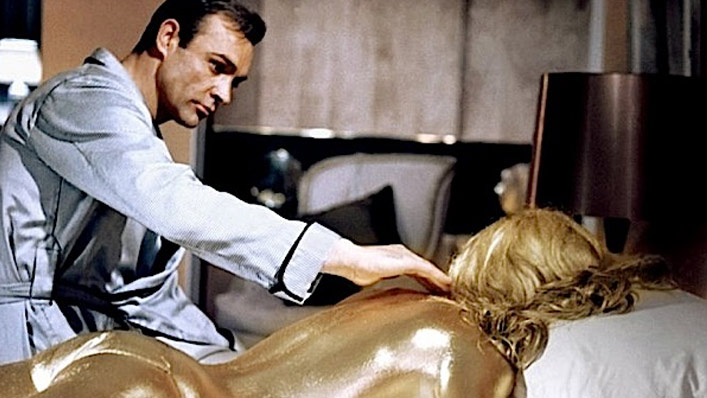 Watch on Stan
"You expect me to talk?" "No, Mr Bond, I expect you to DIE!" Expect all you like, Goldfinger: you should have used a gun to kill 007 instead of that elaborate death machine. Sean Connery's third outing in the Bond tux marks one of the franchise's high points, loaded with weird spectacle and memeable scenarios.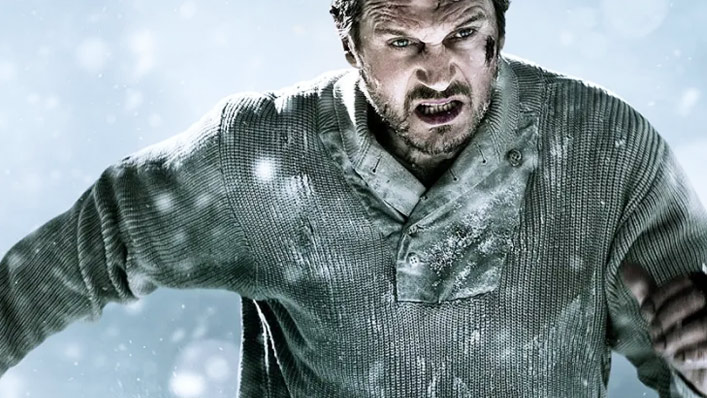 Watch on Stan
Joe Carnahan's survival-in-the-wilderness film was marketed as an action-packaged Liam Neeson vehicle—but it's much more than that. A plane crash leaves a bunch of men stranded in icy Canadian no man's land. Horrible creatures attack and people die, but this magnificent movie is fundamentally a rumination on masculinity, delving into topics (such as suicidal ideation) not often explored in multiplex movies. Especially not ones featuring tough guys taping broken glass to their knuckles.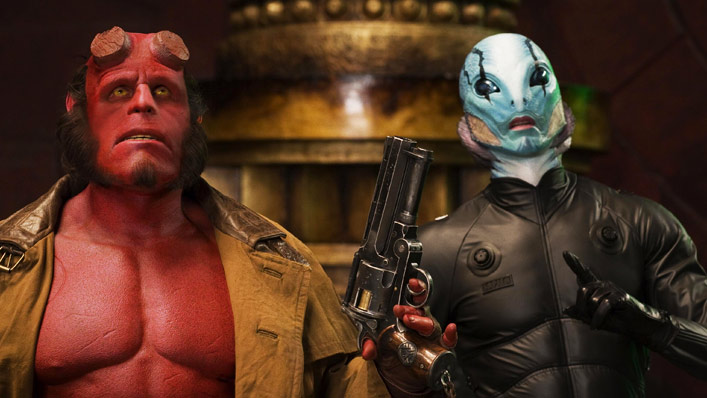 Watch on Stan
Guillermo del Toro's first two Hellboy movies are far nmore idiosyncratic and thoughtful than the vast majority of superhero movies. A makeup-caked, tomato-red Ron Perlman stars as a human-like half-demon who is actually one of the good guys, working for an elite team to save humankind from a various terrible threats. The production design is out of this world.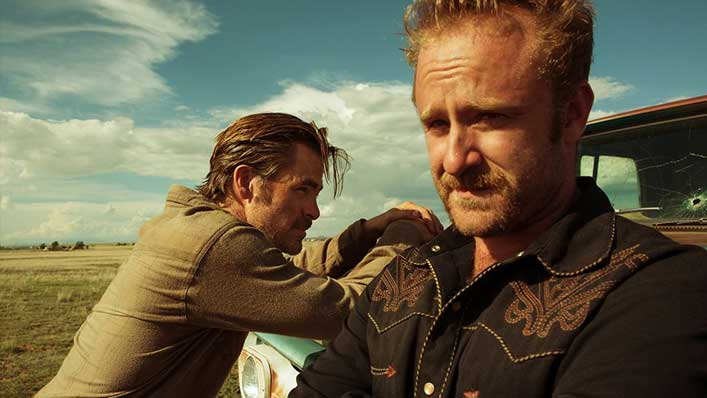 Watch on Stan
A bank robbing movie that actually takes the concept of wealth redistribution seriously, David Mackenzie uses the socio-economic decay of post-GFC America as scaffolding for a rollicking story about two bandit brothers (Chris Pine and Ben Foster) pursued by a Texas Ranger (Jeff Bridges).
Watch on Stan
The second instalment in Edgar Wright's fan favouite Three Flavours Cornetto Trilogy is a genre-bending buddy cop comedy about a London police officer (Simon Pegg) relocated to a boring, sleepy village. Boring, that is, until all those gruesome killings start happening. Wright brings visual innovation to comedy, making the very form of his films in on the joke.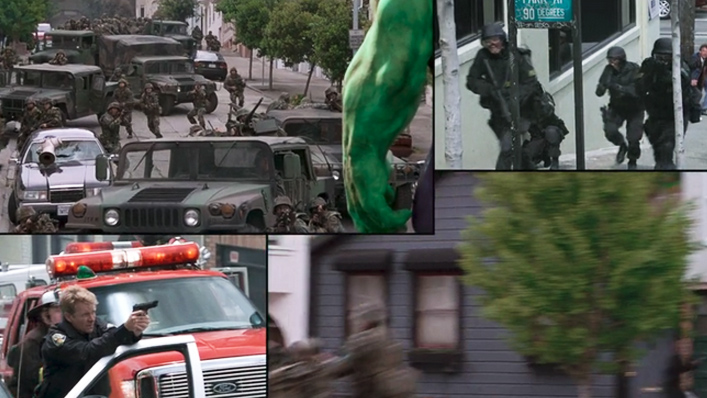 Watch on Stan
Ang Lee's neglected 2003 superhero movie—starring Eric Bana as the bright green and famously intemperate protagonist—is languidly paced and overlong. But visually it dares to be different, with inventive split-screens and box-like compositions that embrace the comic book aesthetic, suggesting ways this genre could have had a unique cinematic style.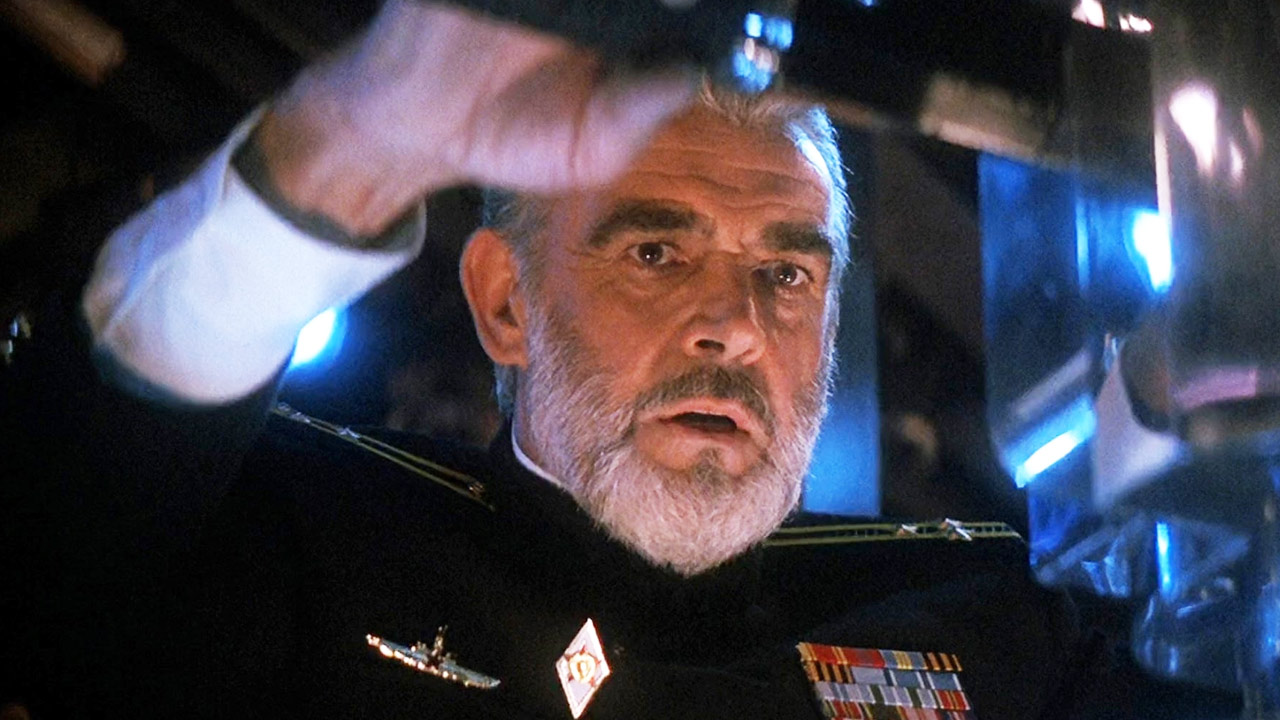 Watch on Stan
A soviet submarine is heading for the US coast and the yanks aren't happy, believing the defecting commander (Sean Connery) wants to start World War III. If you haven't seen this 1990 classic it's pretty much what you think: lots of flashing dials and sweaty men in confined spaces pushing buttons. But John McTiernan escalates tension very cleverly: those walls keep closing in, as characters scramble to think clearly in the heat of the moment.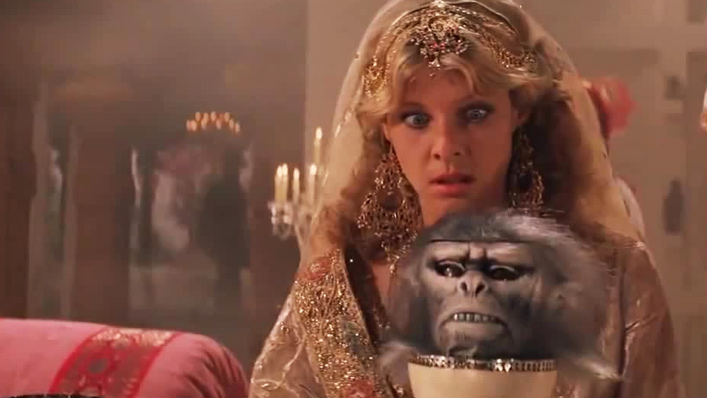 Watch on Stan
The energy of the first Indy sequel doesn't let up for more than 20 glorious minutes, marking one of action cinema's all-time greatest intro reels—starting with poison drinking at a Chinese restaurant and culminating with navigating rapids in a Hilalyan river. The adventuring archeologist here has a sidekick (Quan Ke Huy) and a love interest (Kate Capshaw).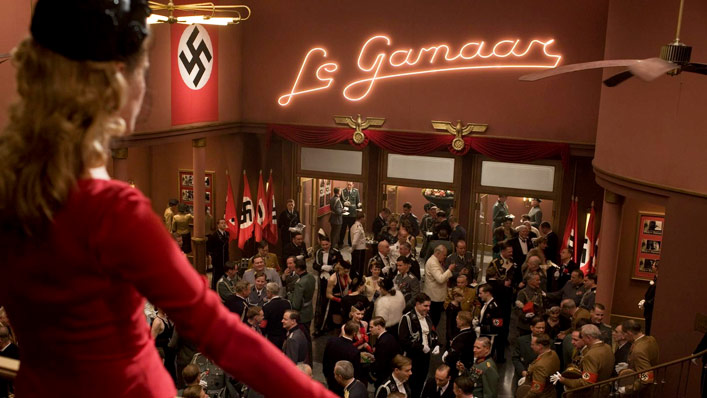 Watch on Stan
Quentin Tarantino's seventh film begins with vintage monologues from Christoph Waltz and culminates with an explode-a-palooza of historical revisionism, the cinema itself the very venue for the demise of Adolf Hitler. Tarantino's penchant for pop-art cinephilia is on full delirious display, sprucing up a stop-start narrative about—as Brad Pitt so eloquently puts it—"killin' Nazis."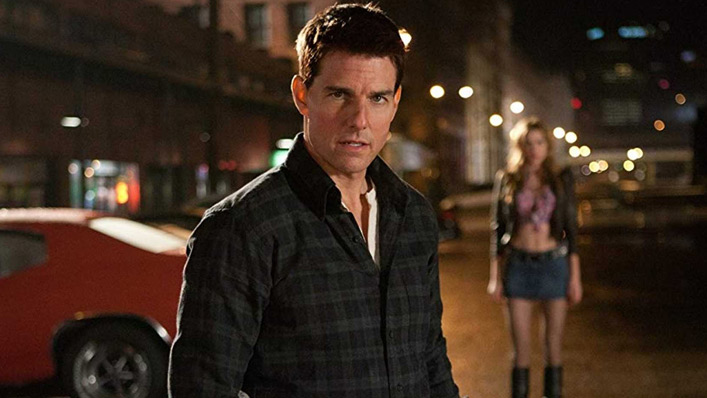 Watch on Stan
"Did I need a knife in Siberia?" That's the showstopping line in Jack Reacher, hissed by a creepy and shit-eating Werner Herzog, playing a former political prisoner cum villain. Tom Cruise is leading man, in fine form as a quick-thinking tough guy thrust into a tangled plotline involving crimes, conspiracies and creepy old Herzog. Generic but rewarding.
Watch on Stan
Uma Thurman—such a terrific presence in one of her vintage roles—made good on her pledge: she killed Bill. Tarantino offsets heavy action and violent purges with long, rambling, pop culture-referencing monologues. The auteur is clearly high on the genre fumes he's inhaling—from chopsocky movies to spaghetti westerns. We wouldn't have it any other way.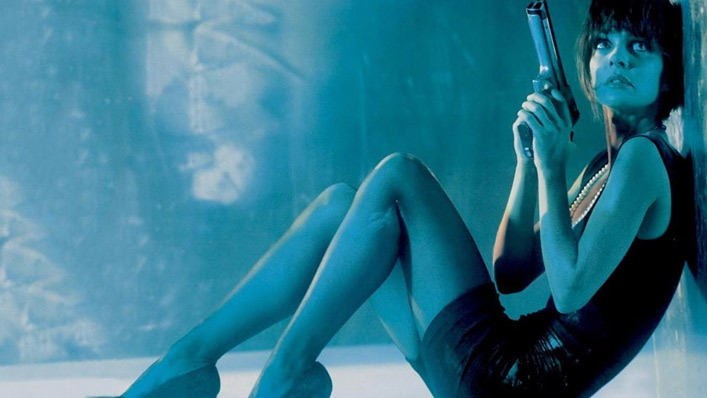 Watch on Stan
An influential film in the genre of the hardboiled assassin pic, Anne Parillaud is a force to be reckoned with (or avoided at all costs), playing a violent and psychotic drug addict the government trains up to be an elite killer. Parillaud's presence comes on like a clap of thunder, a roar from the gods.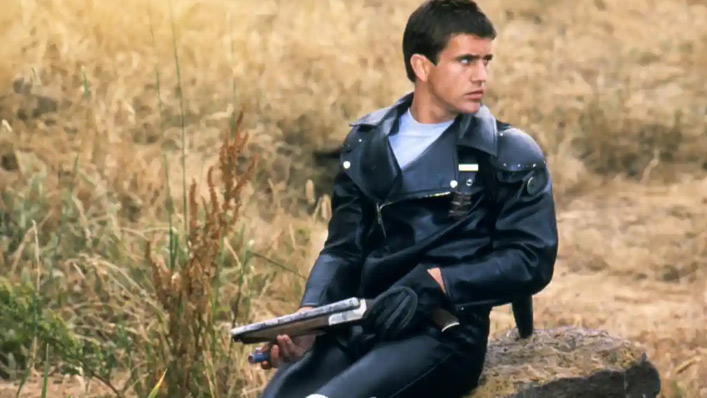 Watch on Stan
In 1979 Mel Gibson stomped down the highway for the first time as Max Rockatansky—and action cinema was never the same. Given the subsequent Mad Max films, George Miller's hell-raising debut is now an origins story, detailing the Road Warrior's tragic baptism by fire. The film has lost none of its dark magic; watching it is like sticking your head out the window of a fast moving car.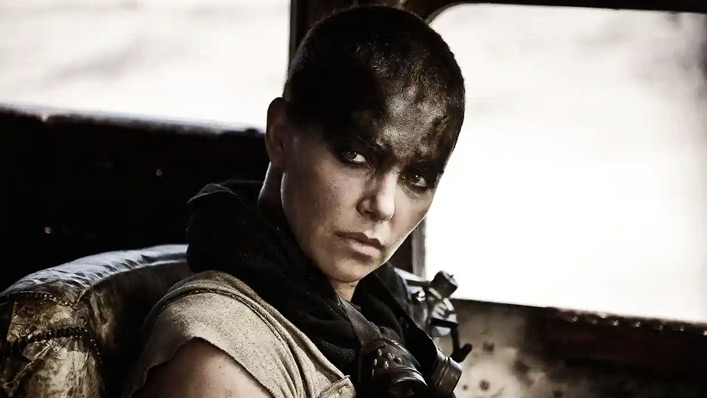 Watch on Stan
The pace of George Miller's third Mad Max sequel is beyond frenetic: a sonic-speed symphony of combustion that roars out of the gates and never slows down. Tom Hardy defies expectations, bringing Max Rockatanksy into the 21st century. But Charlize Theron steals the show as Imperator Furiosa, spearheading a story about the world's greatest u-turn.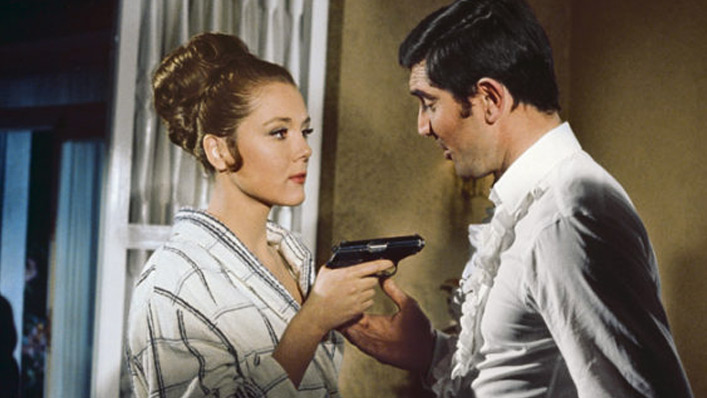 Watch on Stan
In his first and only Bond performance, Australian George Lazenby takes on a Manchurian Candidate style brainwashing plot intended to spread bacteriological warfare across the world. Beginning with Bond saving a woman from suicide and culminating with the murder of 007's wife, returning him to singledom forevermore, Peter Hunt's film achieves a melancholic impact unique in the 007verse.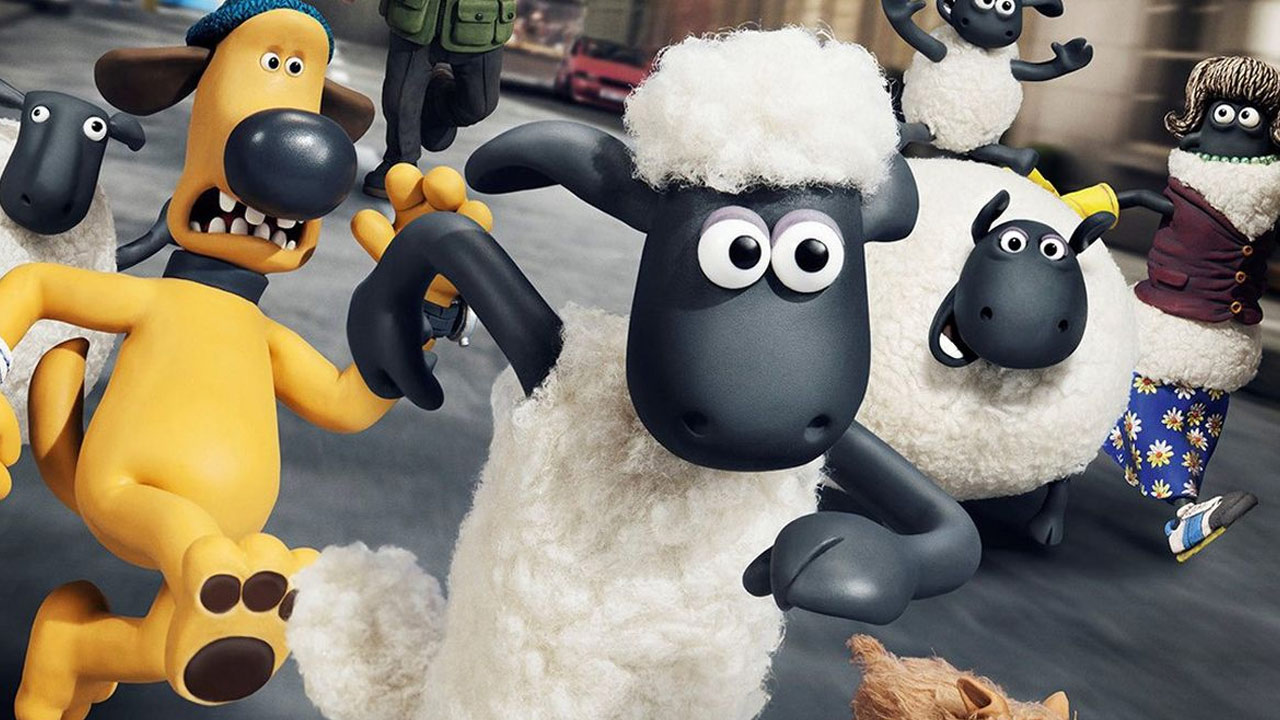 Watch on Stan
The titular character's dialogue-free movie spin-off—on the family-friendly side of the action genre—sends Shaun to the big city, on a mission to return his amnesia-afflicted farmer pal. Evoking the craftsmanship of great silent era comedies, in addition to inspirations ranging from Jacques Tati to Luis Buñuel, co-directors Mark Burton and Richard Starzak construct an utterly delightful work of art: spirited, lively, inventive, humane.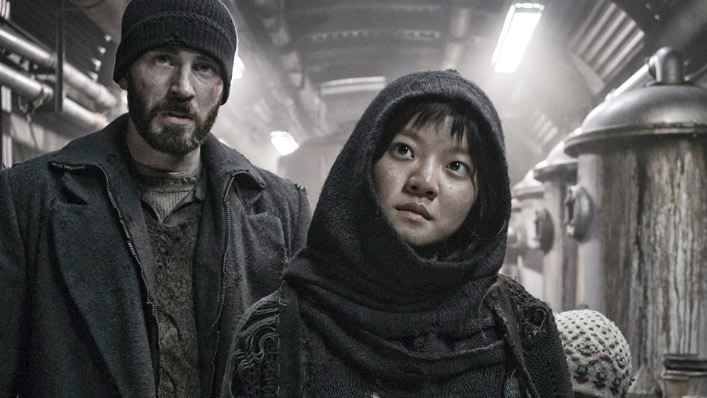 Watch on Stan
A train whizzing around a dystopian, climate change-devastated future world becomes a vehicle for class allegory in Bong Joon-ho's grunt-packed English language debut. Instead of extreme inequality being represented in vertical spatial arrangements (like in Fritz Lang's classic Metropolis) it's horizontal, with Chris Evans—relegated to the impoverished back of the train—mounting an uprising and pushing forward to the front.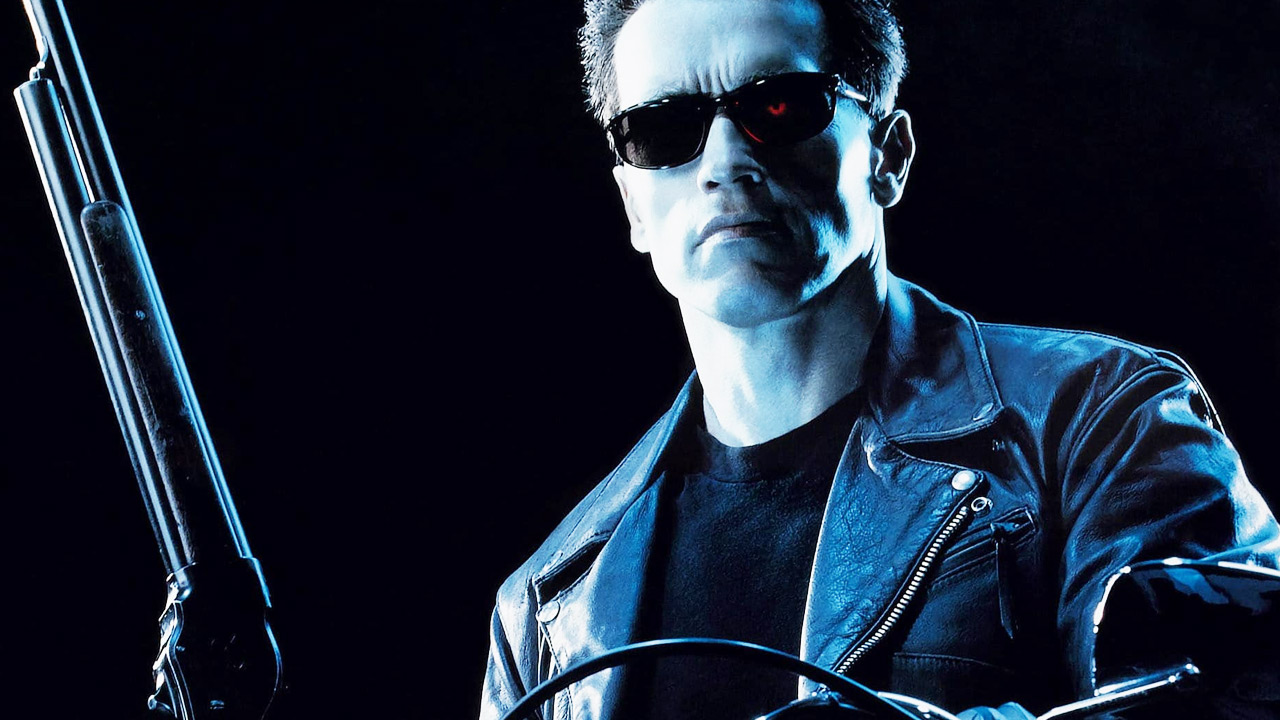 Watch on Stan
Fear of a robotic uprising has long stimulated the public imagination—rarely as memorably as in James Cameron's muscular 1991 masterpiece. Larded with gripping chase scenes, which have aged not one iota, the villain from its predecessor—a cyborg played by Arnold Schwarzenegger—returns as a reprogrammed good guy, initially butt naked but soon to kick ass in an iconic leather jacket and black sunnies.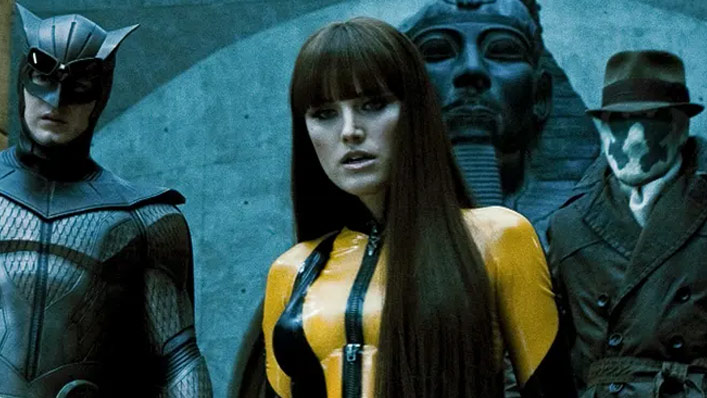 Watch on Stan
Zack Snyder's terrific adaptation of the seminal graphic novel contains the best scene from any superhero movie or TV show ever made: an exhilarating five-and-a-half-minute opening montage set to the tune of The Times They Are A-Changin'. Former superheroes are mysteriously dropping dead and this, naturally, is inked to a diabolical plot to take over the world.
Titles are added and removed from his page to reflect changes to the Stan catalogue. Reviews no longer available on this page can be found here.