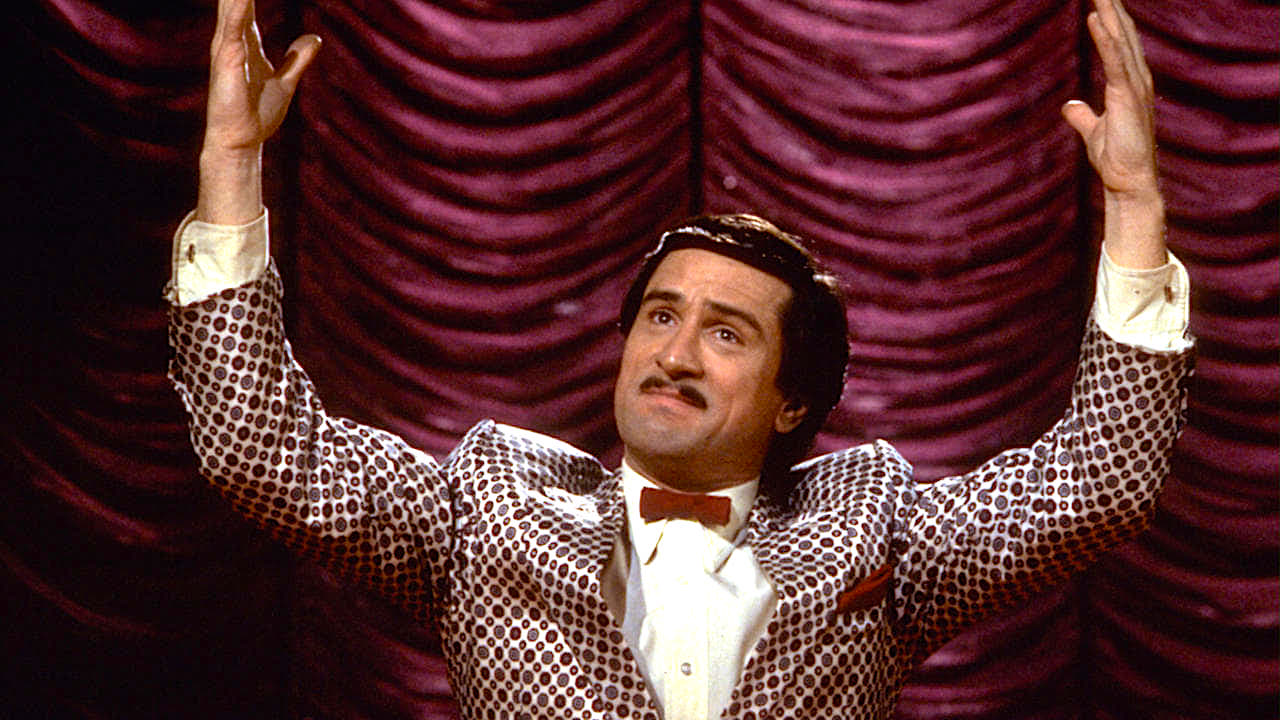 The best comedy movies on Disney+ Australia (August 2022)

---
Whether you like shameless slapstick, biting political satire, family-friendly sweetness, or the most raunchy and controversial hidden camera stunts, Disney+ has something to tickle your funny bone.
See also
* Best new movies & series on Disney+
* All new streaming movies & series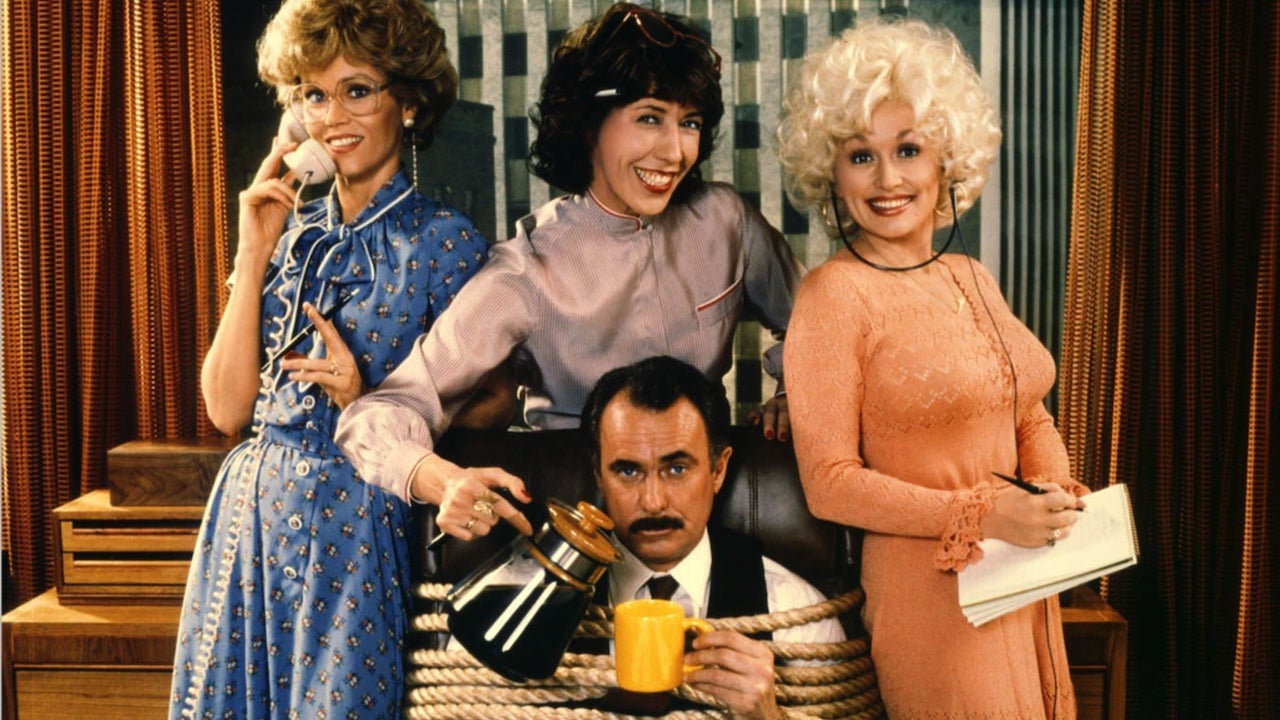 Watch on Disney+
Lily Tomlin is the sensible, under-appreciated workhorse: Jane Fonda is the timid new girl: and Dolly Parton is the buxom secretary accused of sleeping with the boss. All three hate the guy (Dabney Coleman), and their fantasies of getting what's theirs are totally delightful to watch in this empowering 80s comedy. Dolly's theme song is sheer perfection: she utilised the sound of acrylic fingernails clacking to achieve that opening beat.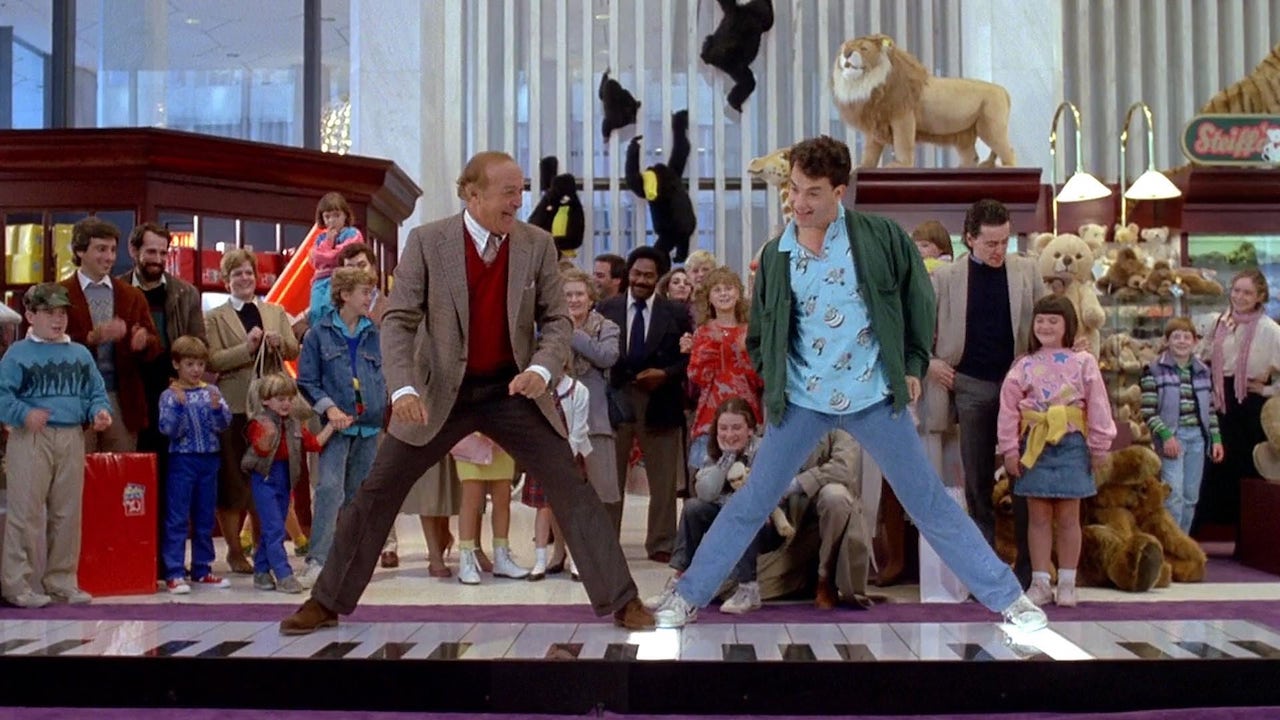 Big (1988)
Watch on Disney+
An adorable Tom Hanks showed his full dramatic range in this fantasy of a boardwalk wish coming true. Now living in the body of an adult man, 12-year-old Josh (Hanks) ends up with a job in toy manufacturing and a killer New York apartment, plus a highly questionable relationship with a grown-ass woman. The piano keyboard scene is lovely, and the film around it has plenty of sweet observations about the silliness of our grown-up world.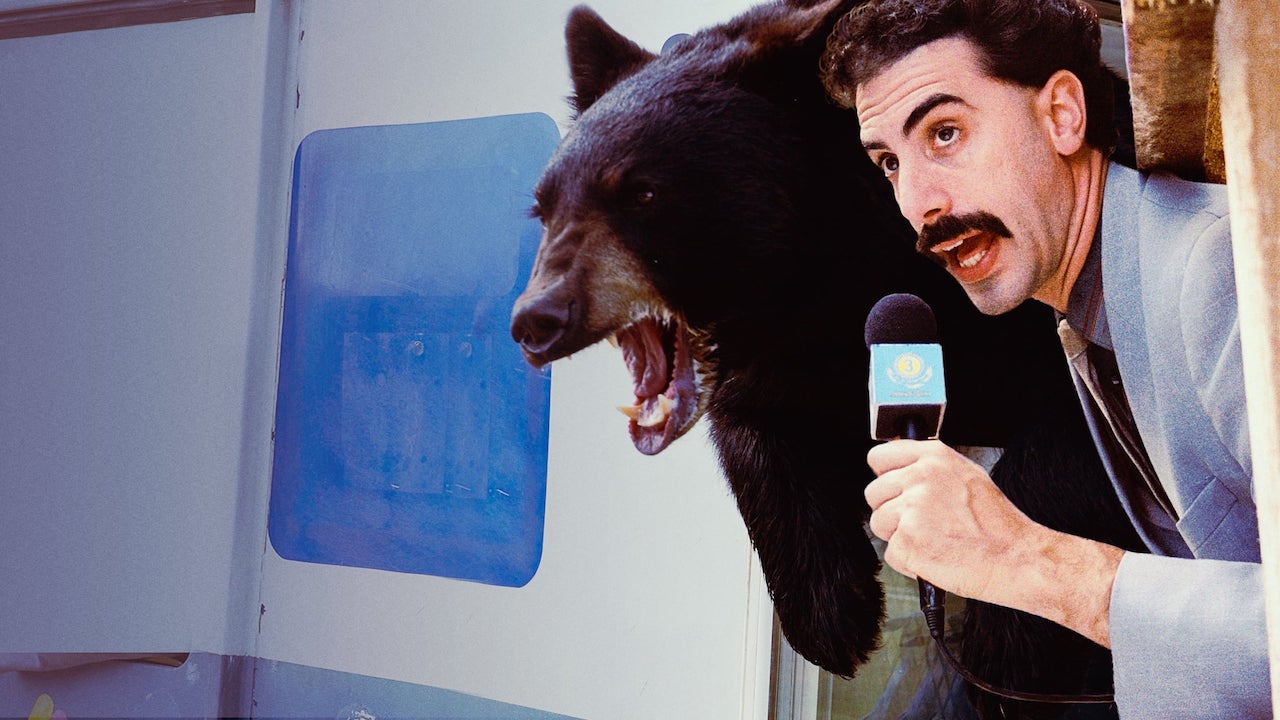 Watch on Disney+
This important documentary providing Cultural Learnings of America for Make Benefit Glorious Nation of Kazakhstan doesn't back away from cringe-inducing conflicts of race, gender, and two completely naked men brawling in a hotel conference. Borat is still very funny and quotable, striking gold in particular when Sacha Baron Cohen's US hosts and acquaintances say something that far outpaces his character's ignorance.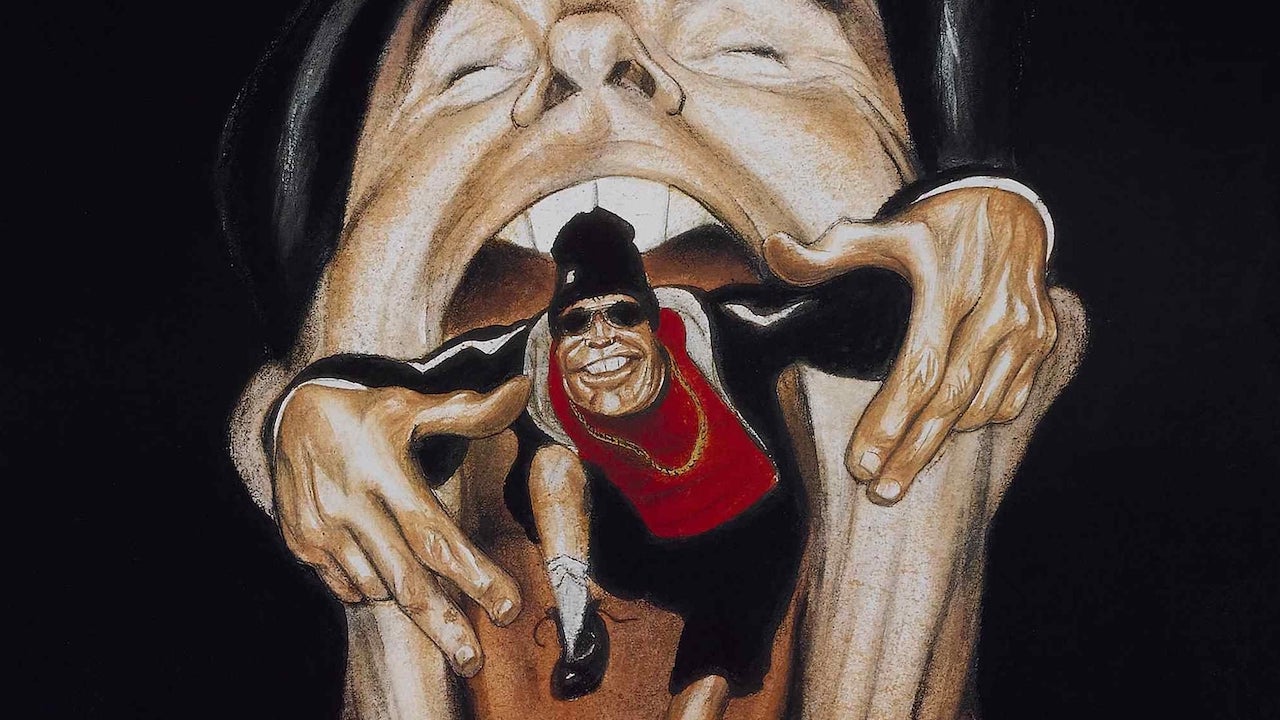 Watch on Disney+
Bizarre and bizarrely before-its-time, Warren Beatty directed and starred in this political satire two decades before the Trump era's pop-culture courting antics and disastrous address of racial conflict. Beatty's rapping, self-loathing senator is so breathtakingly daggy, which only adds to the movie's appeal all these years later. Hell, I'd vote for Bulworth—if the assassin he's hired to take himself out doesn't succeed.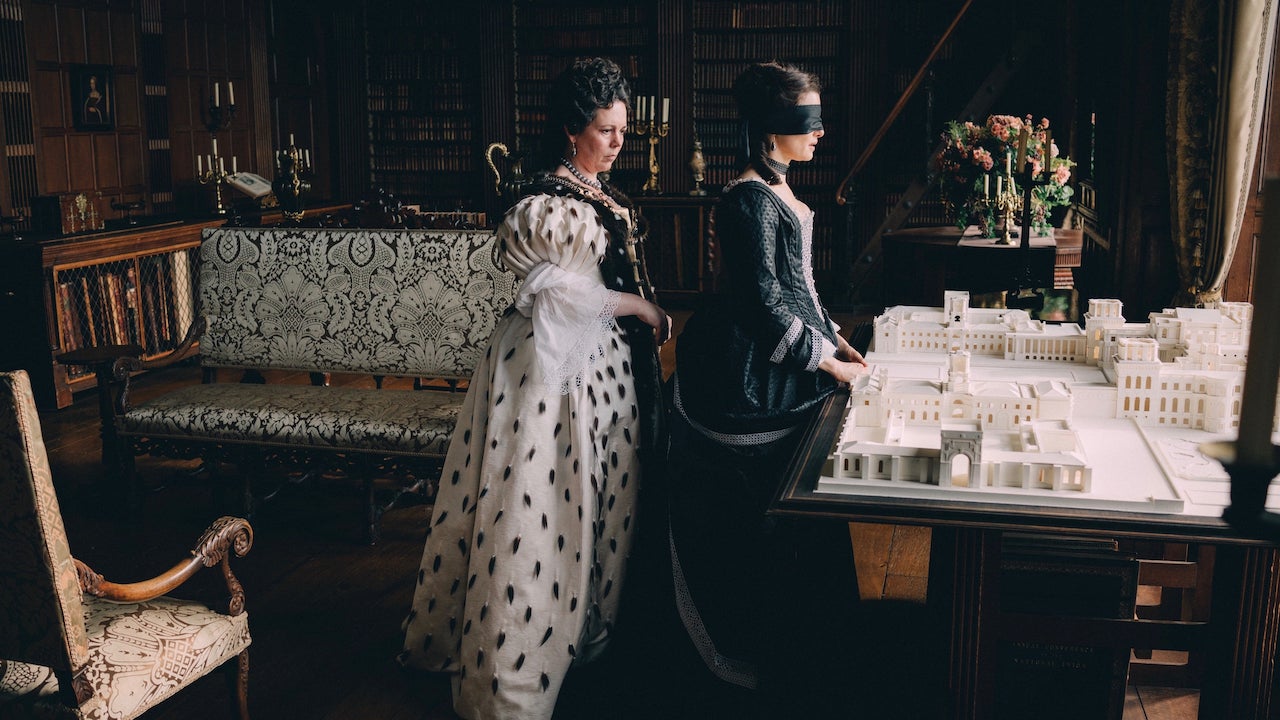 Watch on Disney+
With fish-eye lenses and a supremely deadpan, naughty script, Yorgos Lanthimos broke into the mainstream, casting Emma Stone and Rachel Weisz as conniving cousins in Queen Anne's court. Olivia Colman would deservedly win an Oscar for her portrayal of the dotty royal. The Favourite should creep into your list of favourite comedies if you haven't enjoyed it before, period accuracy be damned.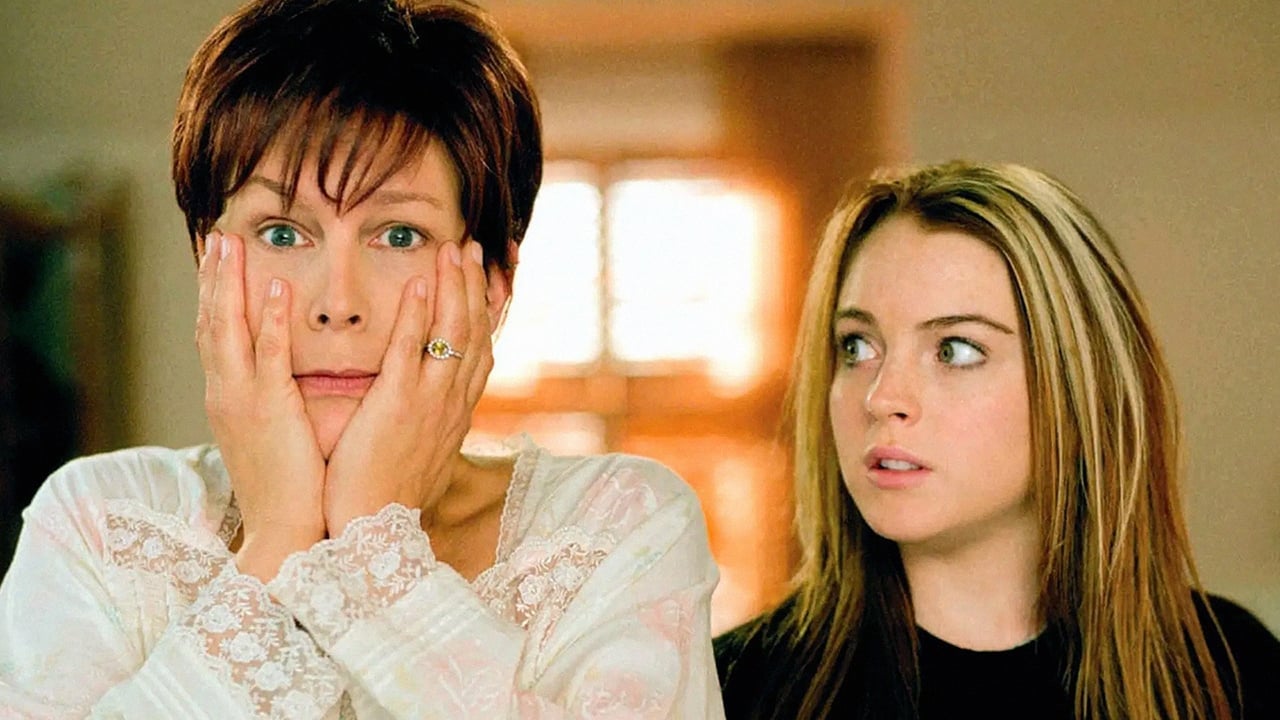 Watch on Disney+
The original songs in this Disney film totally slap, especially when Jamie Lee Curtis is shredding the riffs on an electric guitar. After swapping bodies with her angsty teen daughter Lindsay Lohan, Curtis experiences a new leash on life ("I'm like the Crypt Keeper!", she wails into the mirror at first). This is a heartfelt and well-scripted update on Disney's 1970s original, showing a mother and daughter that have a lot of empathy to learn from each other.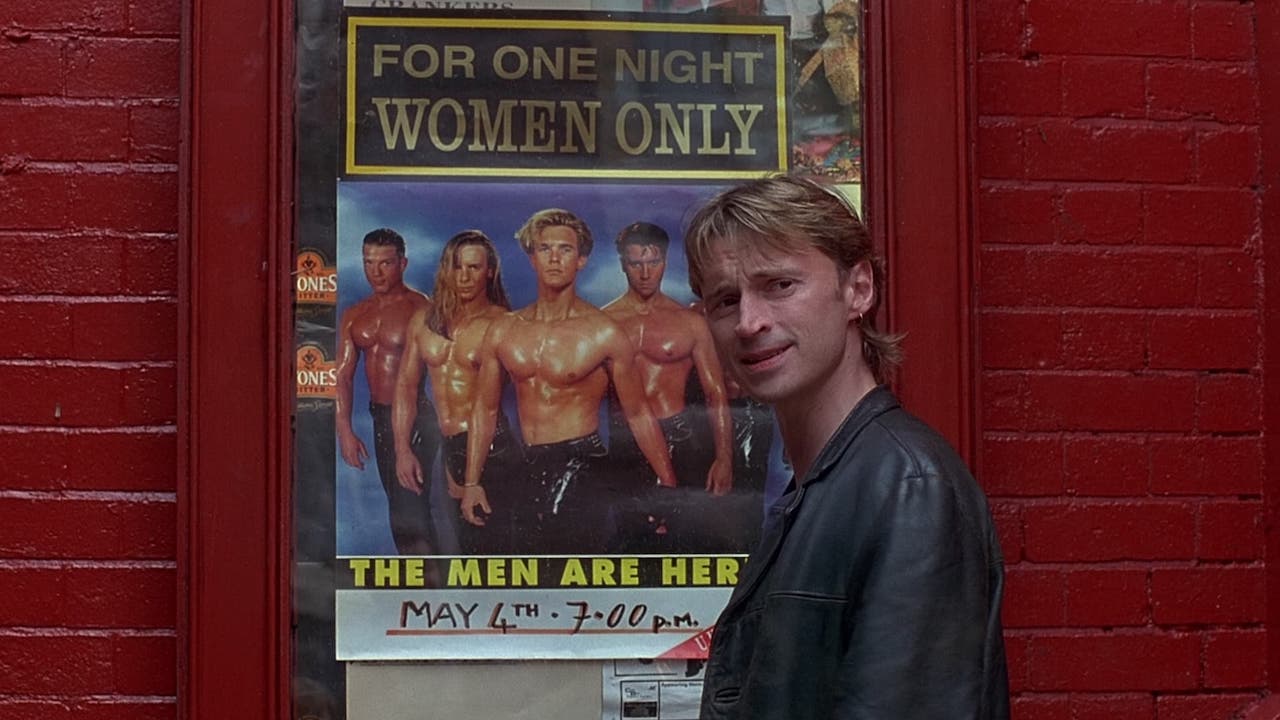 Watch on Disney+
Just like Billy Elliott, this British comedy adds the fabulous energy of the stage to an economically traumatised UK setting. Unemployed steel workers decide to level up their lives by stripping down, getting over their insecurity and oppressed working class status to put on a saucy show. The issues the men face are uniquely masculine—father's rights in child support, suicide, impotence, unemployment—and the only way to overcome them is by bro-ing up and flashing some meat.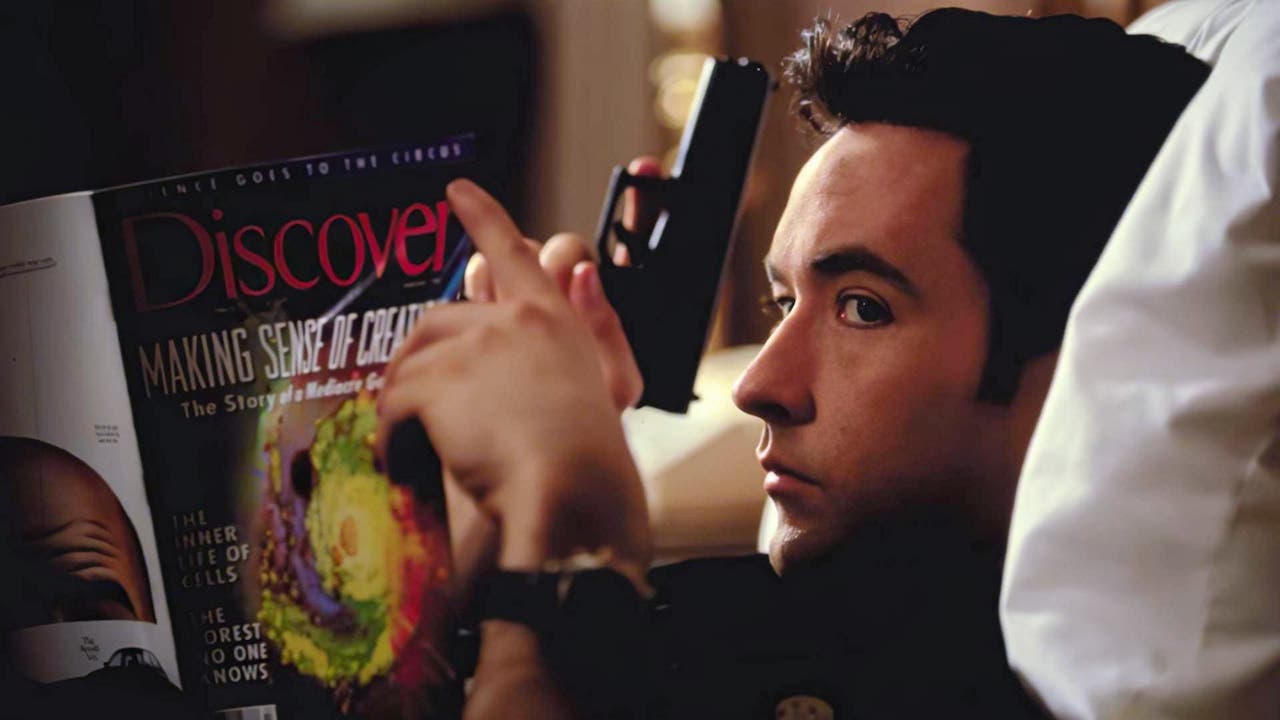 Watch on Disney+
John Cusack and his sister Joan, Minnie Driver, Alan Arkin, Jeremy Piven, Dan Akroyd: this is a high-concept nineties rom-com with recognisable faces and a rocking soundtrack compiled by The Clash's Joe Strummer. The film ends up feeling quite laid-back, with Cusack's hitman cruising around his hometown before the high-school reunion forces him to question the whole trajectory of his life.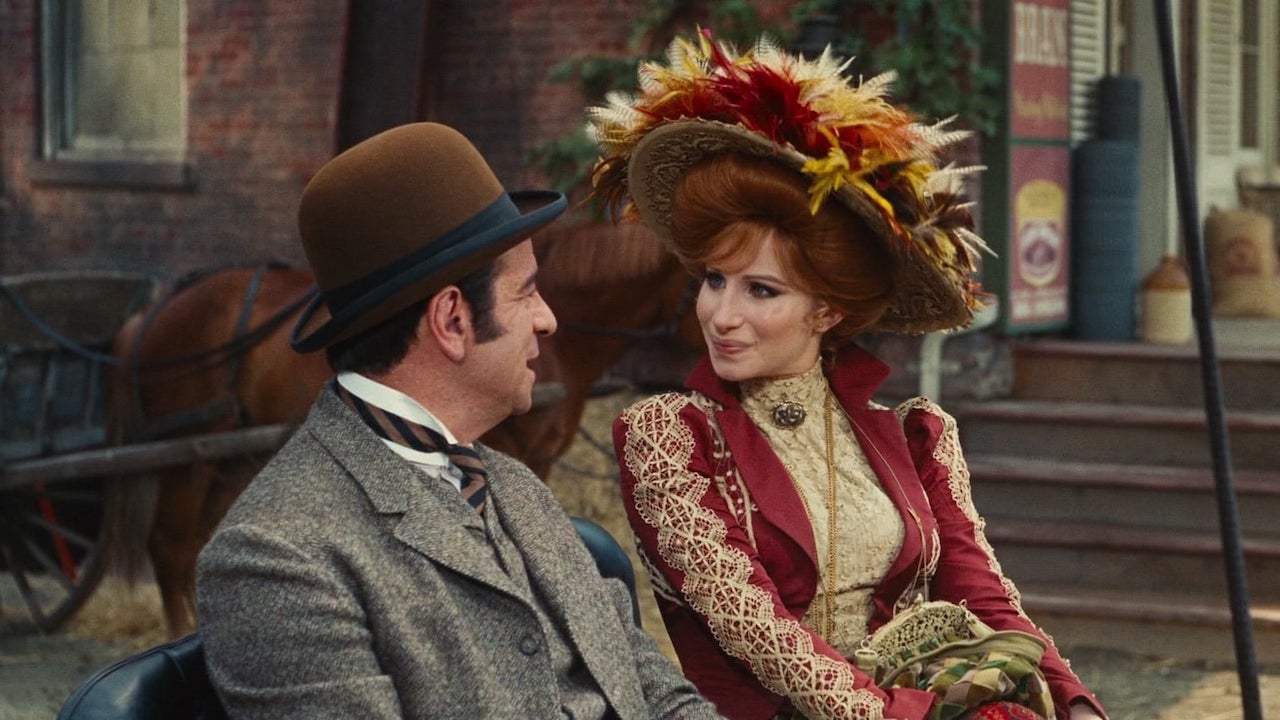 Watch on Disney+
Jerry Herman's swooning songs are sung with shining precision by Barbra Streisand, in an old-school musical that defines the word "jolly". Streisand is the mile-a-minute matchmaker Dolly Levi ("If you're going to live hand-to-mouth, you might as well be ambidextrous") joined by a pair of hick clerks and a hopeful young couple in their trip to 1980 New York City. It's impossible to feel gloomy when you're seeing these huge, choreographed joyful numbers in full period costume.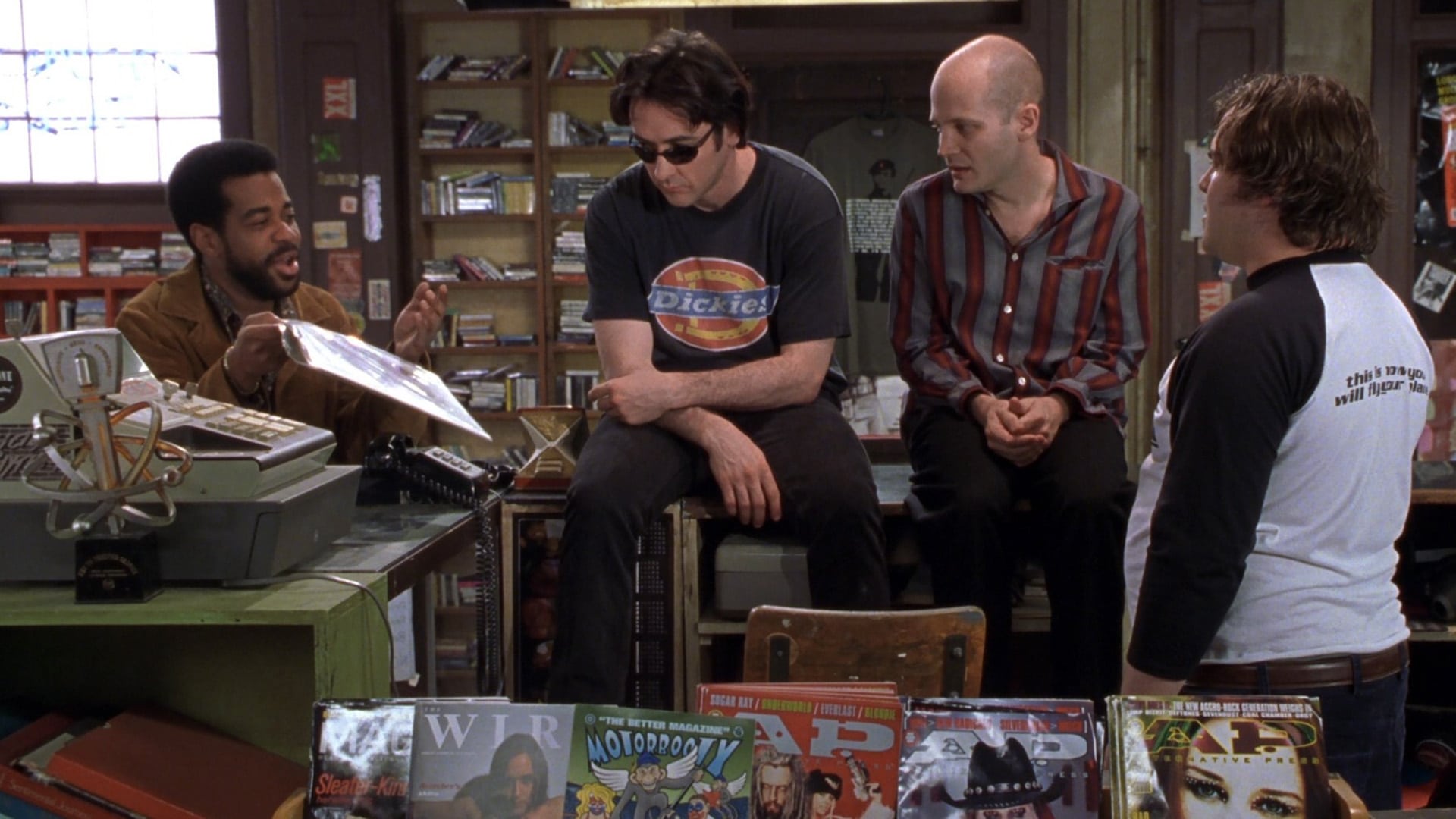 Watch on Disney+
Here at Flicks, we live by Rob Gordon's dodgy advice that "what really matters is what you like, not what you are like—books, records, films, these things matter." John Cusack's protagonist is probably too caught up in his cynical cultural worldview, but High Fidelity manages to break him out of his shell, with self-indulgent power fantasies and a scene-stealing supporting role from Jack Black.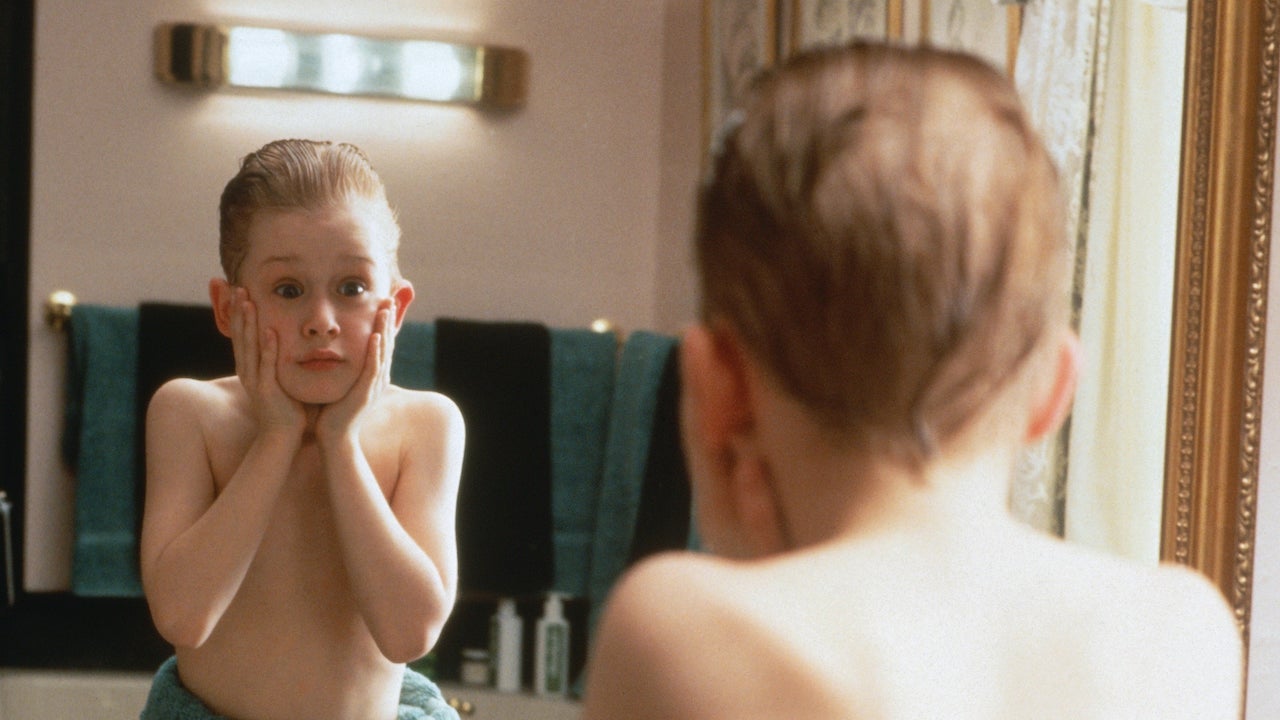 Watch on Disney+
This one never gets old, even if you've watched it every Christmas since 1990. Macaulay Culkin is both devilishly assured and innocent as a kid left behind when his family go on winter vacation, forced to defend his home from the Wet Bandits. It's unbelievable that Joe Pesci went from being so terrifying in Goodfellas turn to full clown mode here.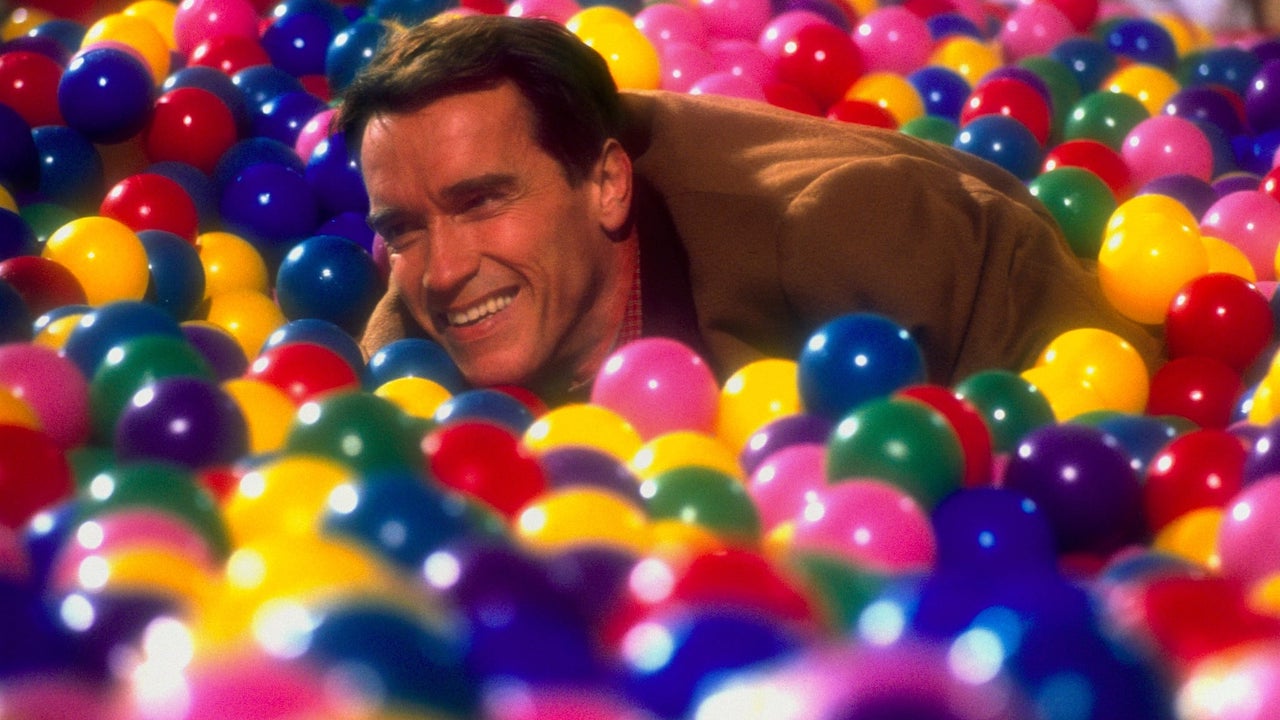 Watch on Disney+
Round two of Christmas comedy. Jingle All The Way relies on us to believe that Arnold Schwarzenegger is your average corporate suburban workaholic dad rather than a heaving bodybuilding action movie freak. It's still such a funny movie, though, with some painful commentary on parenting under capitalism and Phil Hartman a wonderfully greasy neighbour.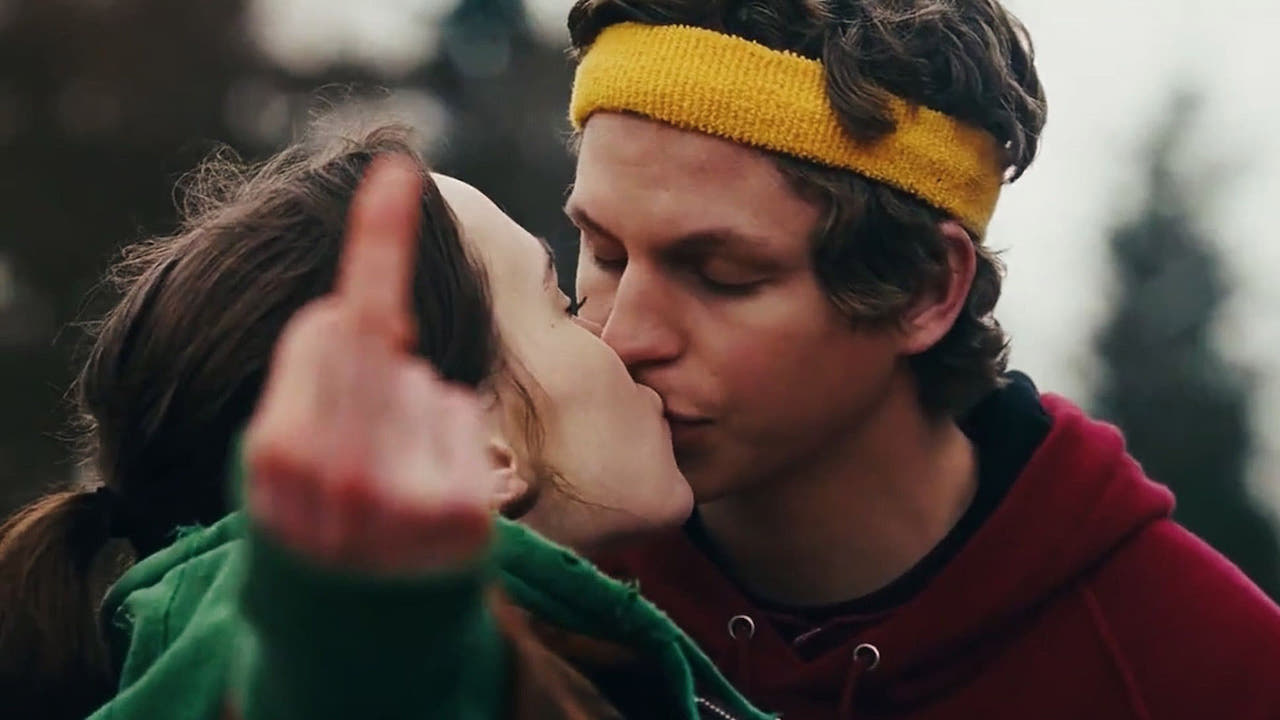 Watch on Disney+
Not many comedies feel fresh enough to spark multiple careers, but then came Juno: an Oscar-nominated dramedy that introduced us to writer Diablo Cody, director Jason Reitman, and acerbic acting talent Elliot Page. It's a frank and sassy story of teen pregnancy, Michael Cera emerging as particularly loveable in playing the unprepared sap who got Juno knocked up.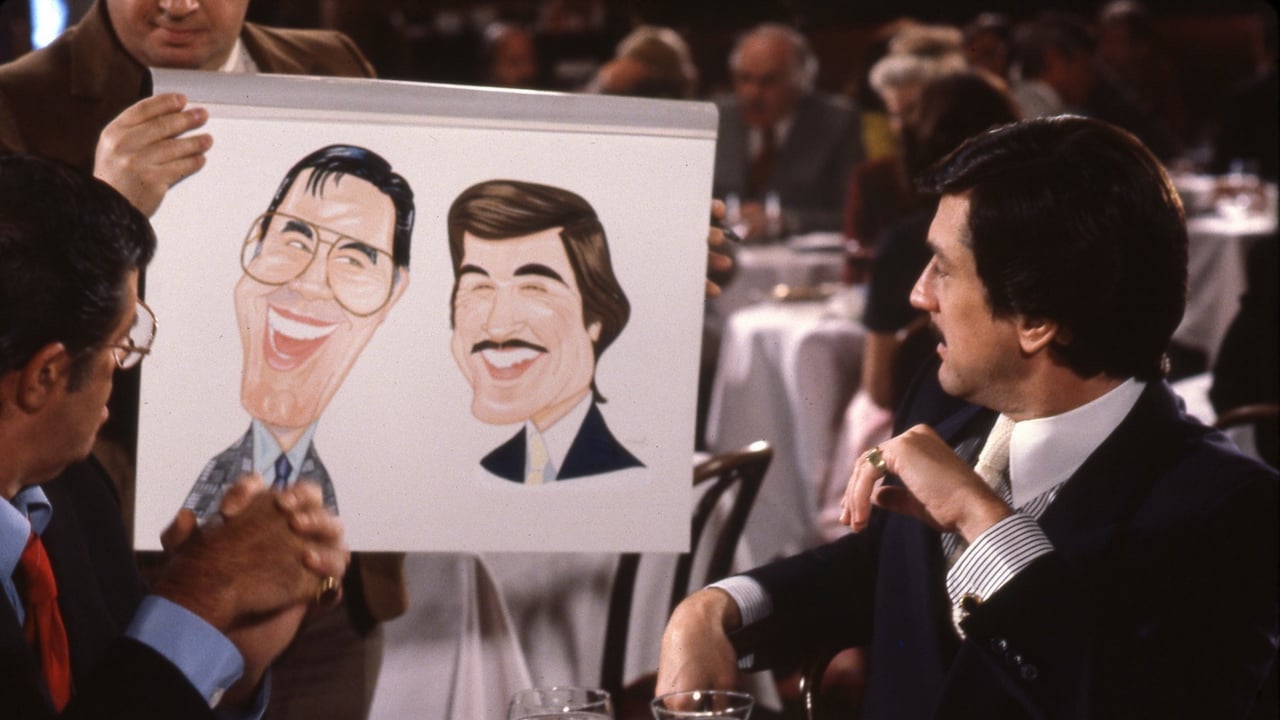 Watch on Disney+
How about watching a comedy about comedy? Martin Scorsese followed up the sickening urban power fantasy of Taxi Driver with this cringeworthy satire, starring Robert De Niro again as an autograph-chasing wannabe. I find Sandra Bernhard's obsessive character to be the funniest part of the film, mirroring Rupert Pupkin's desperation to be somebody.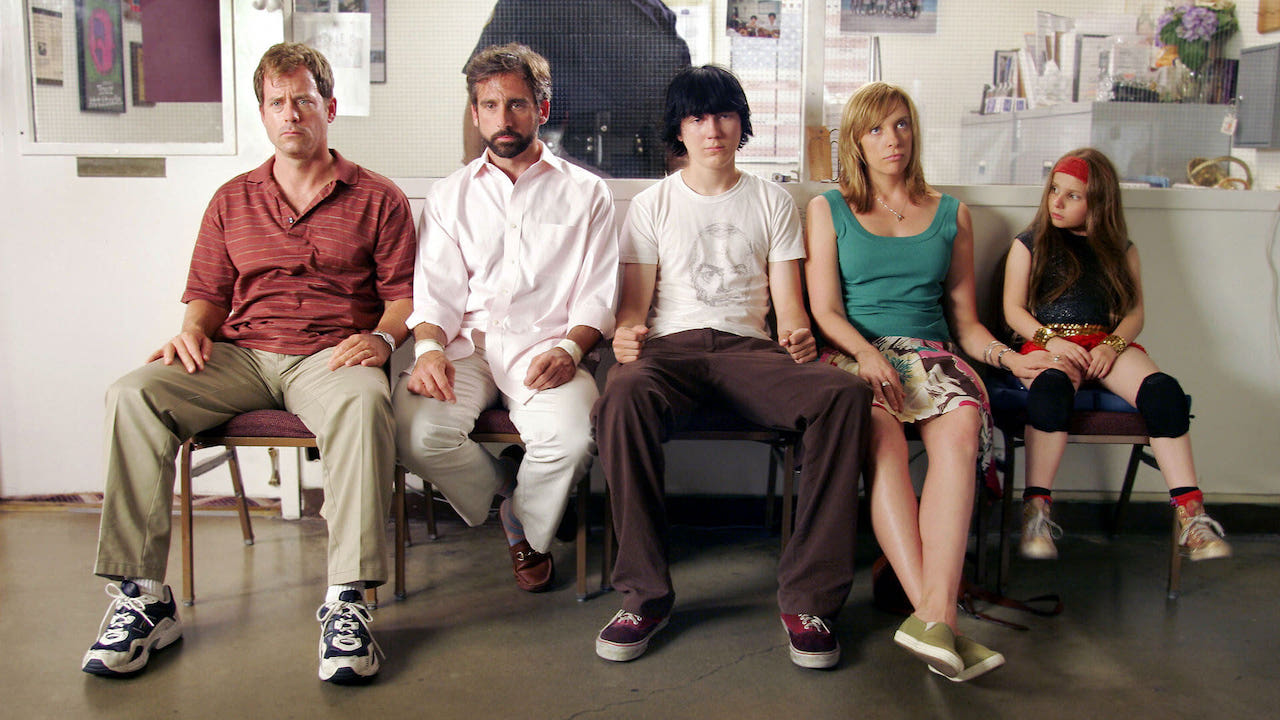 Watch on Disney+
Here's your archetypal Sundance film fest indie dramedy, with a cast of recognisable celebs as a dysfunctional family on the road. Greg Kinnear and Toni Colette are the parents trying to keep their fam together: Abigail Breslin is the irrepressible kiddo trying to win a beauty pageant across the country with her grandpa Alan Arkin's seedy choreography: and Steve Carrell and Paul Dano bring gloom as a depressed uncle and brother. Above all it's a film about success and happiness.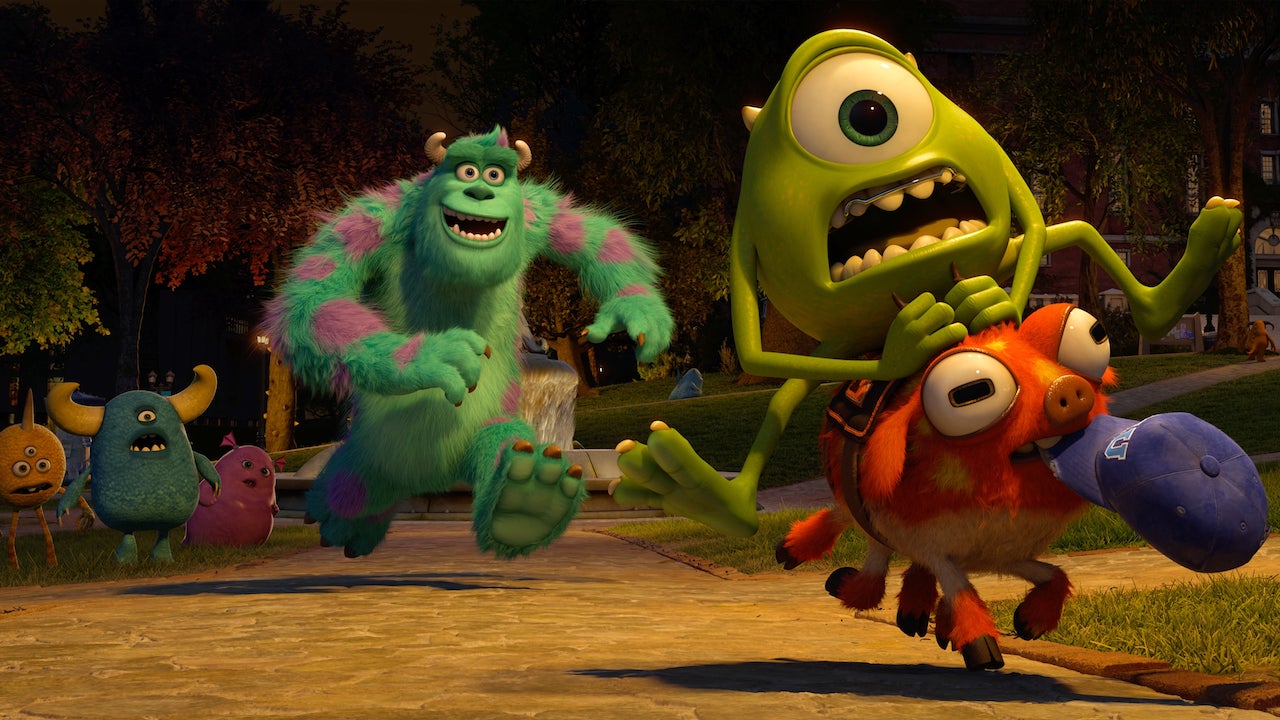 Watch on Disney+
Monsters Inc is great, but I get more laughs from the college-set sequel. We get to see how Billy Crystal and John Goodman's mismatched monsters become best buds, through a ludicrous series of uni games. Their lame frat Oozma Kappa is full of cute characters voiced by Dave Foley and Charlie Day. Parents and grads might even end up enjoying it more than their kids, who might not glean the US-centric college setting.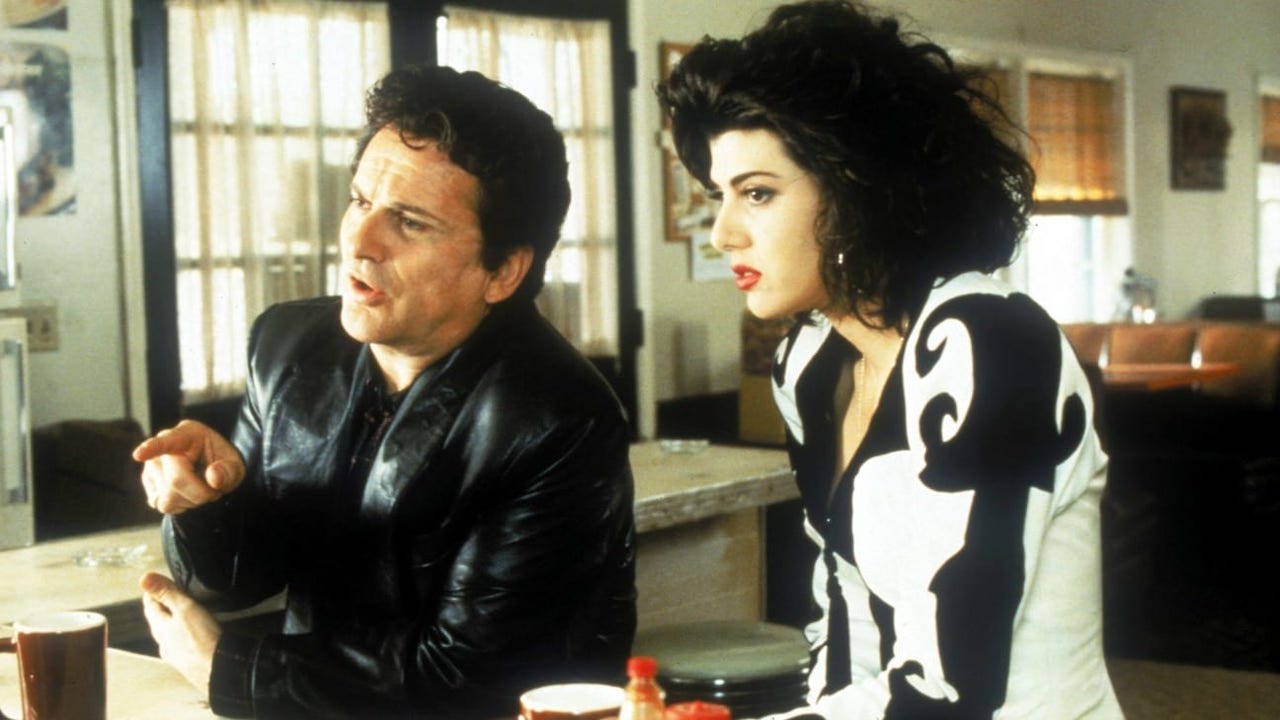 Watch on Disney+
A legal comedy of Italian-Americans trapped in the South, My Cousin Vinny stars Joe Pesci and an Oscar-winning Marisa Tomei as one of cinema's best girlfriends of all time. Attorneys have even celebrated My Cousin Vinny as being one of the most accurate courtroom depictions in cinema, despite all the culture-clash jokes and Mona Lisa's ridiculous jury-clinching verdict that relies on her knowledge of the mint-green Pontiac Tempest.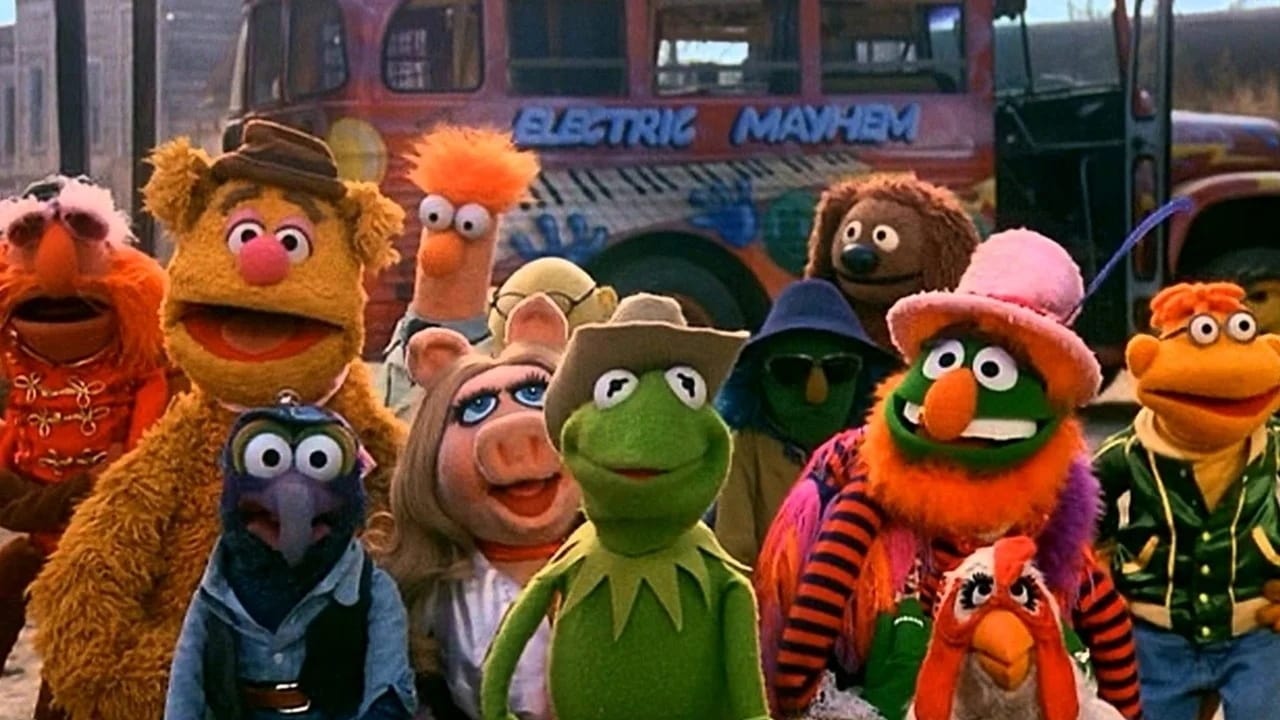 Watch on Disney+
Disney now owns the right to Jim Henson's fuzzy vaudeville troupe, meaning you can catch a Carol, Manhattan caper, and Treasure Island tale from the gang too. But it's important to go back to the beginning, where we see Kermit first crooning "The Rainbow Connection" and witness cameos of everybody from Steve Martin to an evil Mel Brooks and Orson Welles. Give your kids a proper education and sit them down in front of the original.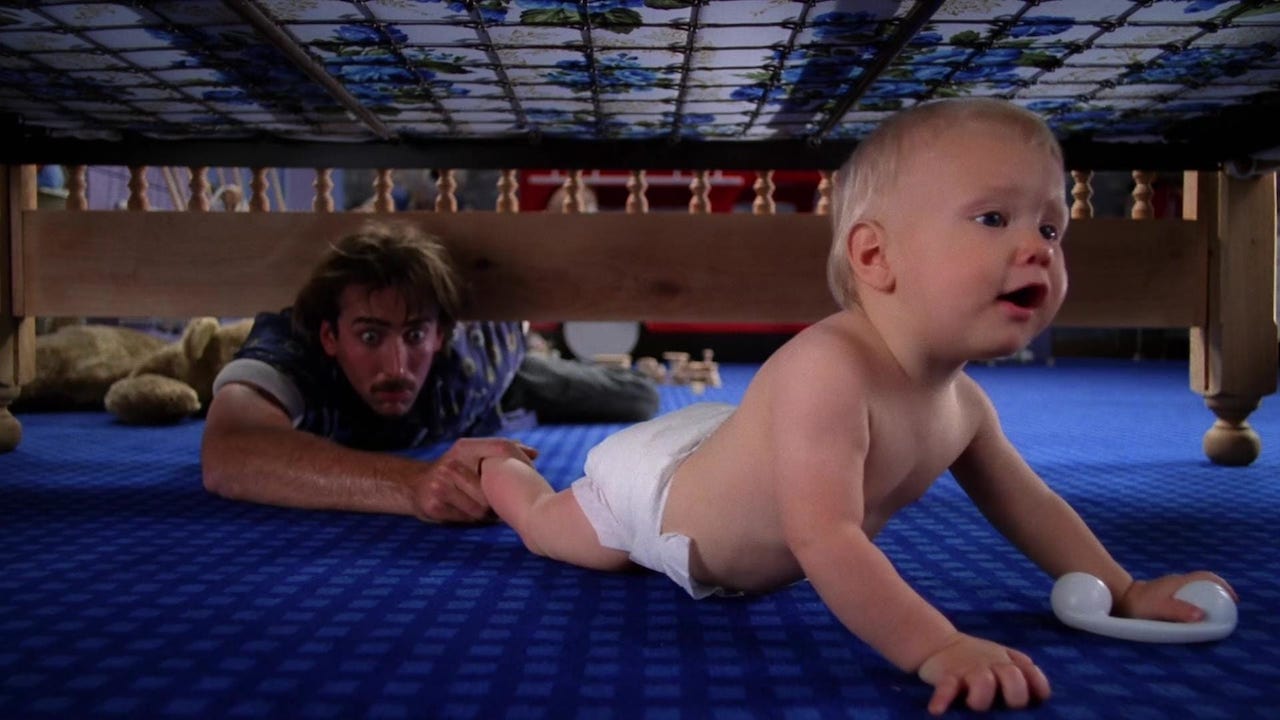 Watch on Disney+
The Coen brothers reigned in their cerebral cinema style for this oddly sweet crime comedy, starring Nic Cage and Holly Hunter as a serial thief and cop who yearn for a baby together. The dialogue is unforgettable, written in protagonist H.I.'s distinct regional dialect, and a greasy supporting turn from John Goodman brings some old-fashion Coen chaos into the wholesome tale of parenthood and destiny.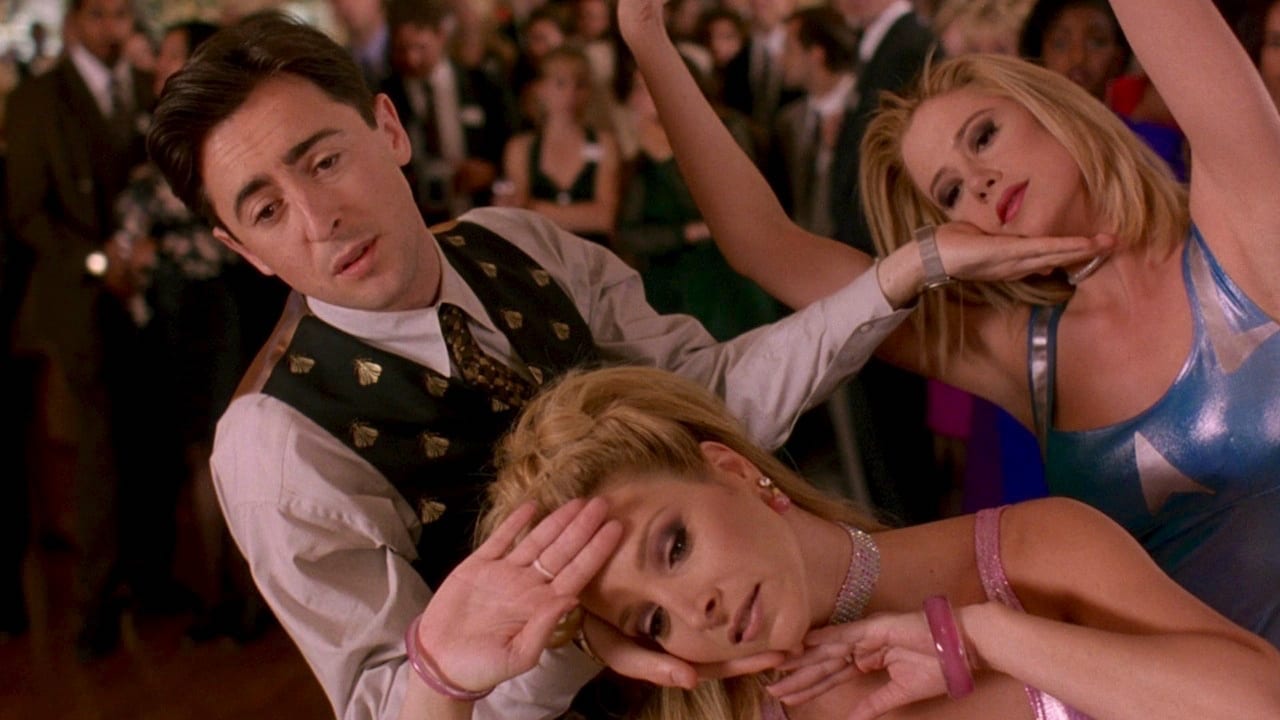 Watch on Disney+
I'm so biased about this ditzy rom-com: it's directed by a Simpsons alumnus and has costumes from the 90s-tastic Clueless designer Mona May. Lisa Kudrow and Mira Sorvino are two overgrown party girls determined to impress at their Tucson school reunion, at first pretending that they invented post-it notes before finding deeper empowerment. Don't miss the ecstatically funny three-way dance to "Time After Time".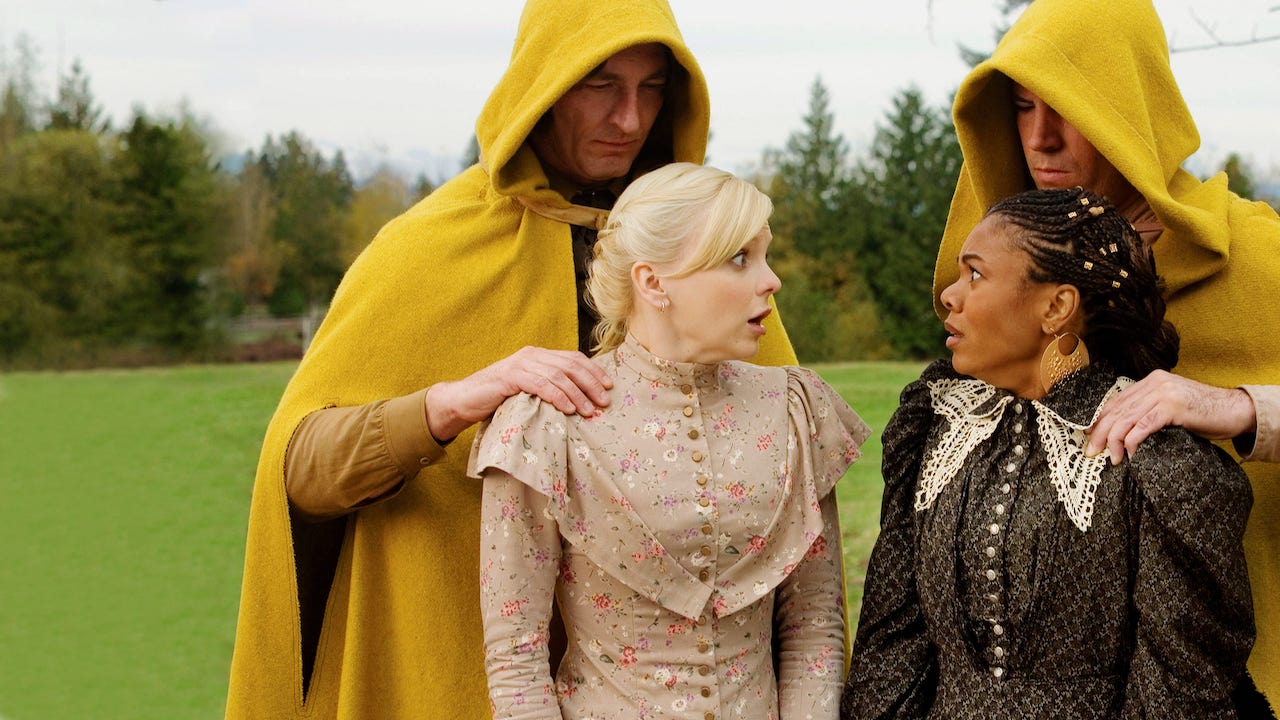 Watch on Disney+
Probably the second best film in the Scary Movie franchise? Anna Faris and Regina Hall have no shame in this broad comedy spoof, which parodies The Grudge and The Village to give you some idea of the time of its release. The opening scene sees Dr Phil and Shag trapped in the bathroom from Saw, and there are only further lowest-common-denominator gags from there. Give in to the intelligent stupidity.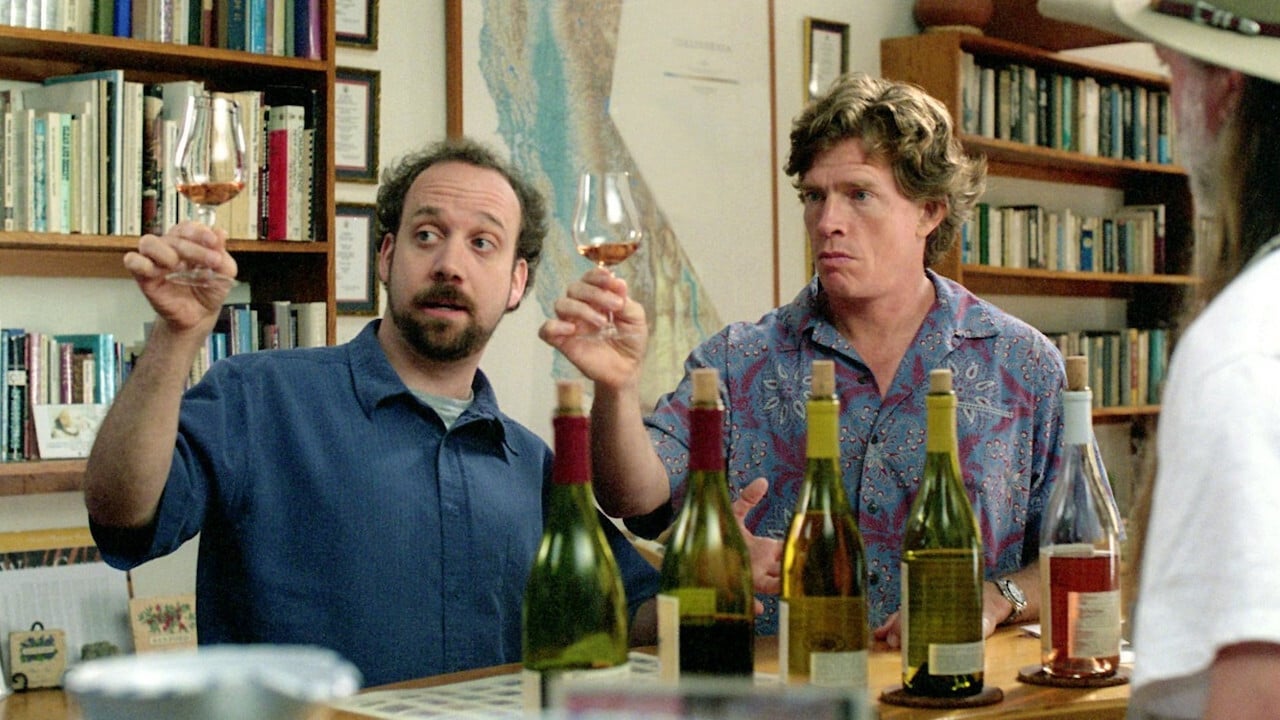 Watch on Disney+
Paul Giamatti will seemingly drink anything except "f**king merlot" in this existential dramedy, about a mismatched pair of friends trying to sip down whatever's available on a doomed bachelor trip. Thomas Hadyen-Church is the betrothed, irresponsible groom, with in-depth wine chat and insights to loneliness and obsession served by the glass. This movie legitimately changed the wine business, with the author of the novel upon which the film is based releasing his own pinot noir in 2018.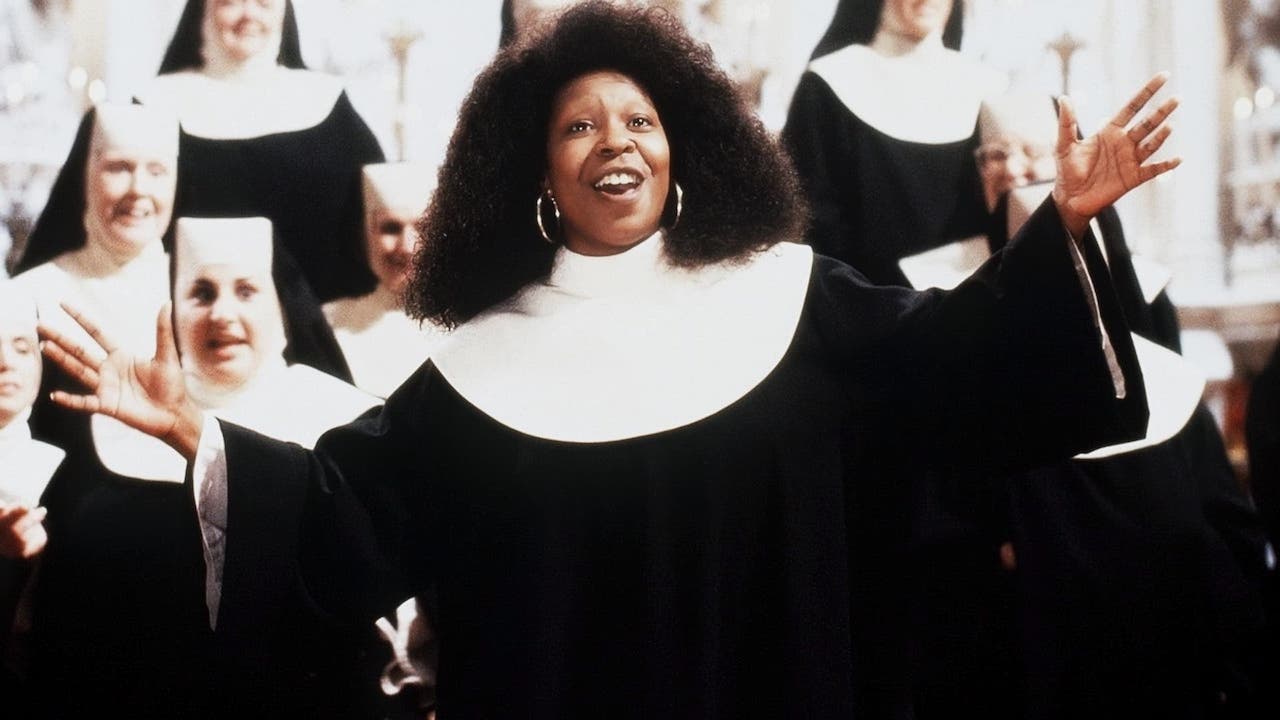 Watch on Disney+
Whoopi Goldberg takes us to church in this musical comedy: it's no wonder there's since been a Broadway adaptation. She's a louche lounge singer forced to seek witness protection in a cosseted San Francisco convent, quickly bringing some glam and Motown music to her habit-clad sisters. Maggie Smith is a formidable Mother Superior and straight-woman to the culture-clash humour.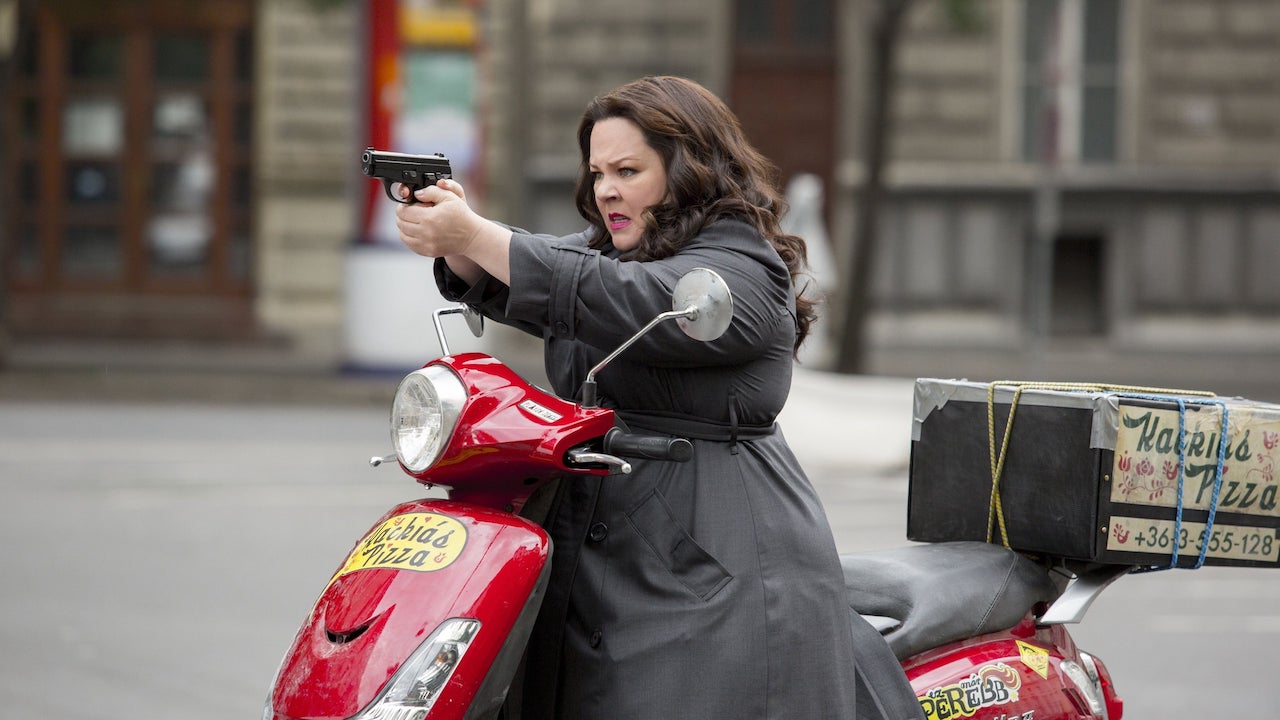 Spy (2015)
Watch on Disney+
A desk-bound cubicle drone heads into field work with Jason Statham and a glam Rose Byrne—come on, you'd be outta place too. Melissa McCarthy leads this nimble comedy from Bridesmaids director Paul Feig, which reduces the mystique and suspense of spy work down to goofy set-pieces and referential physical comedy.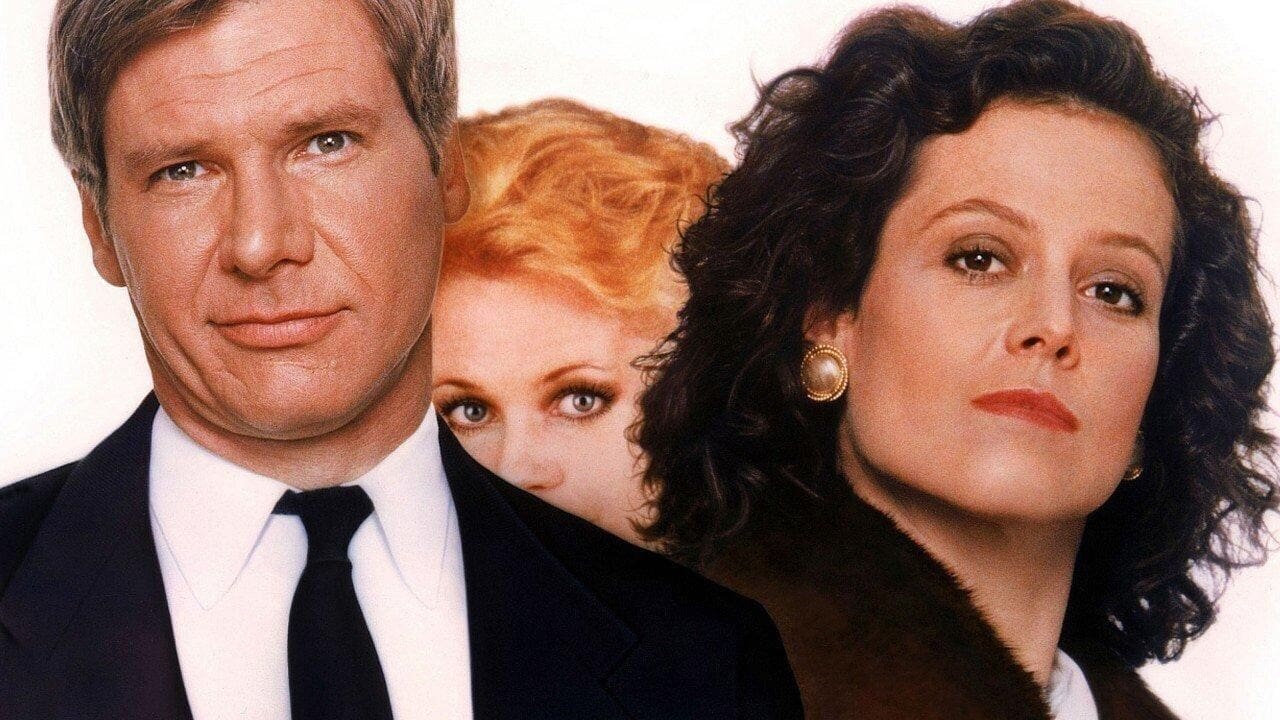 Watch on Disney+
Directed by Mike Nichols, this savvy Cinderella story scored a surprising Best Picture nomination for its timely depiction of ambitious young women working their way up the ladder. Melanie Griffiths is the shameless main character, Harrison Ford is the man candy she's after, and Sigourney Weaver is the cluelessly privileged boss lady—impeccably funny.