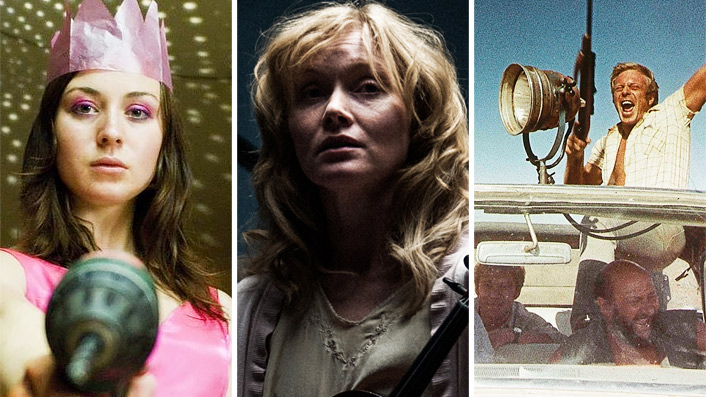 The 10 best Australian horror movies of all time

---
With the critically acclaimed Australian scary movie Relic now streaming, critic Sarah Ward turns off the lights and picks the 10 greatest ever homegrown horror films.

Horror movie directors have given Australian tourism bodies lots to worry about over the years—stressing the ominous nature of this giant continent of ours, and of the creatures (human and otherwise) that call it home. Our filmmakers have never shied away from cinema's most unnerving genre.
See also
* All new streaming movies & series
* The 25 best horror movies on Prime Video
Indeed, some of the country's best-ever features were created with one main aim: causing goosebumps. With the exceptional new scary movie Relic hitting streaming on Stan, we've picked the 10 best horror movies of all time.
Where to watch
When Australian actor-turned-filmmaker Jennifer Kent unveiled her first feature, it earned its place as one of the great horror movies of the 21st century quicker than you can open a pop-up book. There's much to love in The Babadook's deep dive into maternal terror. It follows a mother (Essie Davis) pushed past her limits, by her solo parenting experiences and the creepy text that mysteriously appears in her six-year-old son's (Noah Wiseman) room—as well as the titular character's unsettling presence. There's much to appreciate, too, in its equally touching and terrifying exploration of soldiering on in the aftermath of loss.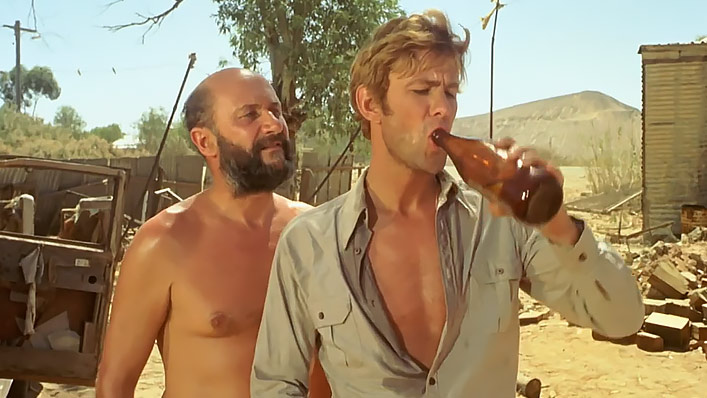 Where to watch
Australia's vast, scorching, sun-dappled landscape has never felt as forbidding and foreboding as it does in Ted Kotcheff's blistering adaptation of Kenneth Cook's novel—neither before nor since Wake in Fright first hit cinema screens in 1971. Venturing to the outback with a young teacher (Gary Bond) stationed to a tiny school in the remote town of Tiboonda, and charting his nightmarish attempt to return to Sydney for the holidays via mining town Bundanyabba, it's the movie that changed the face of Aussie filmmaking. Many filmmakers have tried to ape its desert-set tension, thrills and horrors.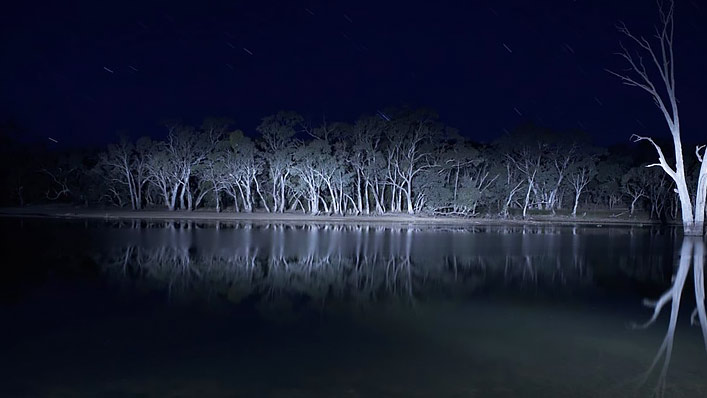 Where to watch
The only feature on writer/director Joel Anderson's resume, Lake Mungo sports a straightforward premise: a drowned teenager, a grieving family, and, as the latter attempts to cope with the former, strange events and ghostly sightings that spook everyone out. From that concept, this slow-building horror film builds a masterclass not only in tension, but in unpacking the impact of loss, all while cleverly playing with the supernatural and pondering the veracity of memories. Staged mockumentary-style, Lake Mungo is deftly constructed, shot and performed, with every element contributing to its perturbing tone.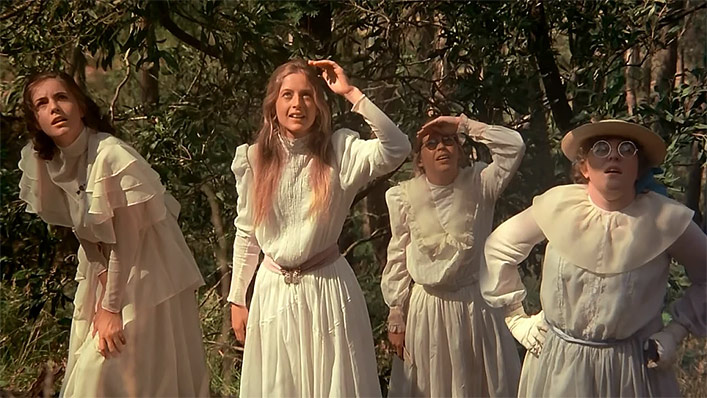 Where to watch
As ethereal as it is eerie, there's no shaking the haunting sensation that lingers throughout Peter Weir's Picnic at Hanging Rock. The great Australian director's first three films all flirt with horror—including the aforementioned The Cars That Ate Paris and 1977's The Last Wave—but this page-to-screen version of Joan Lindsay's novel has become one of the country's best-known features for good reason. The story, about a group of schoolgirls who disappear during a class excursion, both entices and unsettles. The willingness to let a mystery remain a mystery is a masterstroke. And, from its leisurely pace to its scenic cinematography, it's a technical feat as well.
Where to watch
When Jamie Lee Curtis slides into the Australian horror scene, it's worth paying attention. The end product, Road Games, rightly sits among the best-known Ozploitation flicks that emerged in the '70s and '80s. Made at the height of her Halloween and Prom Night-fuelled scream queen prowess, and leaning heavily into outback unease, director Richard Franklin's suspenseful film follows a hitchhiker (Curtis) and a long-haul truck driver (Stacy Keach) as they endeavour to track down a serial killer terrorising women along the highway. The result is a classic Ozploitation thriller.
Where to watch
Starring The Shiralee's Rebecca Smart as the movie's eponymous pre-teen, Celia isn't recommended for anyone who already finds rabbits unnerving rather than cute. But this isn't a creature feature. Instead, it's an astute exploration of grief, childhood anxiety and closed-minded groupthink. Written and directed by Ann Turner, and ranking among the country's under-sung horror greats, the film, set in the 1950s, chronicles Celia's struggles to cope with the passing of her grandmother, her unfulfilled birthday wish to receive a pet rabbit and the 'red scare' rhetoric taking over her community.
Where to watch
The idea that high school, the teens that attend it and the social routines they're subjected to can all be hellish definitely isn't new, and wasn't when Sean Byrne's The Loved Ones hit screens in 2009. And yet, this twisty tongue-in-cheek Aussie film leans into and toys with teen horror tropes, serving up impressive gore, a dark sense of humour, an unsettling sense of mania and a performance by Robin McLeavy that has to be seen to be believed. The setup: when Brent (Xavier Samuel) turns down classmate Lola Stone's (McLeavy) invite to the school formal, he pays an unexpected price as the guest of honour at her party.
Where to watch
Screening at the Cannes Film Festival in 1993, Tracey Moffatt's BeDevil has received ample attention for achieving a vitally important feat, the film marking the first feature directed by an Indigenous Australian woman. It deserves that recognition—and, as it draws upon ghost tales the artist-turned-filmmaker heard while growing up, it warrants even more for being so exceptional. Comprised of three self-contained segments, each of which explores race relations in Australia and the country's multicultural society through a horror lens, BeDevil proves as bewitchingly unique as any Australian movie ever has.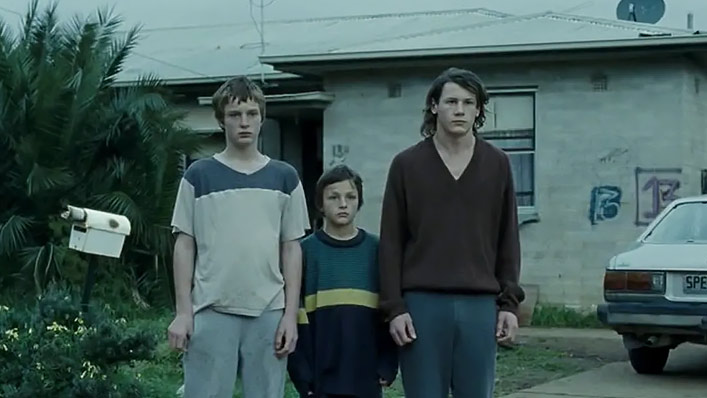 Where to watch
Justin Kurzel's debut feature is a difficult and disturbing movie—an onslaught of festering violence, abuse, pain and terror that, at times, is downright hard to watch. But that's all by design, as it should be in a film about one of the most notorious crimes in Australia's history. Recreating the infamous Snowtown 'bodies in barrels' murders that scandalised both South Australia and the entire nation in the late '90s, this is a chronicle of real-life suburban horror as much as it is a crime film. Nothing about it is easily forgotten, including Daniel Henshall's bone-chilling performance and Kurzel's knack for making every scene, sound and sight pack a punch.
Where to watch
When first-time Australian filmmakers grapple with grief, stunning horror movies often result, as this list can attest. That's just as true of 2020's Relic—which doesn't mourn for the deceased, but for the elderly (and the fact that living a long life and experiencing mental, emotional and physical decay often go hand-in-hand). Teeming with dread from the outset, this Victorian-set effort by director Natalie Erika James kicks off with the disappearance of grandmother Edna (Robyn Nevin), then charts her daughter (Emily Mortimer) and granddaughter's (Bella Heathcote) quest to discover where she went, why she comes back and what's going on in her perishing home.