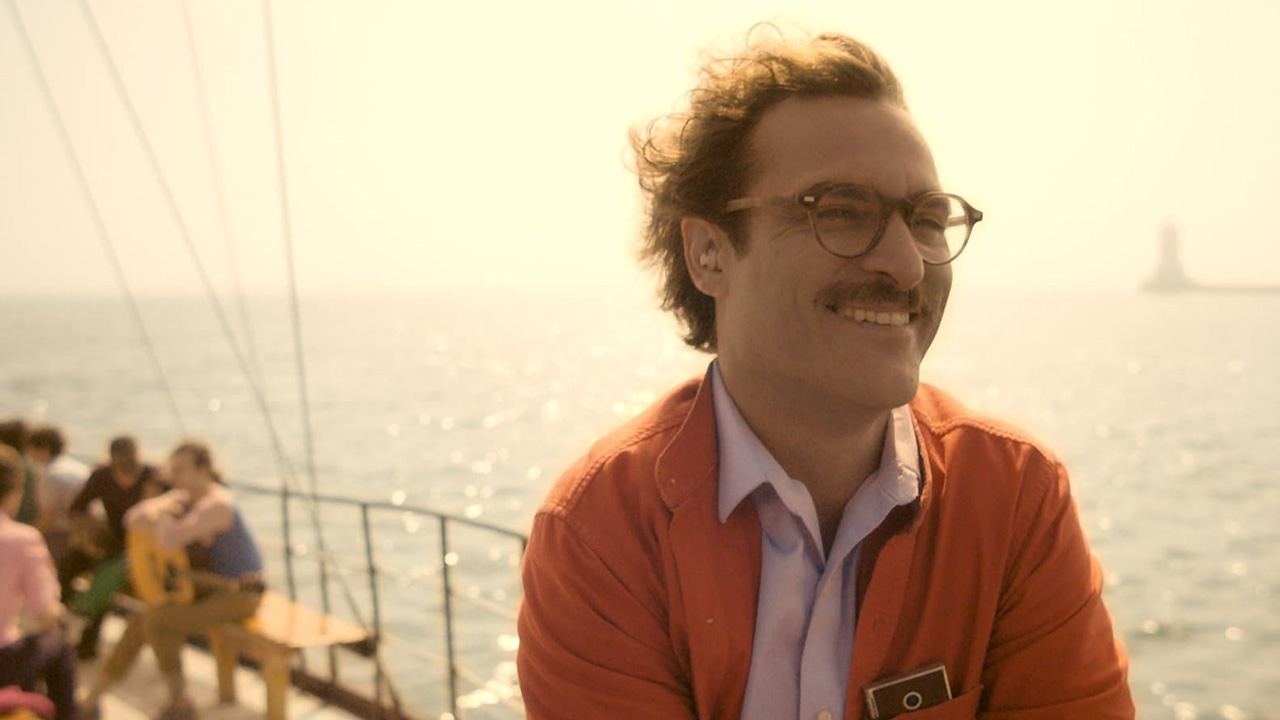 Spotlight on Joaquin Phoenix: from trainwreck to acting genius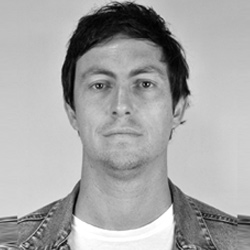 ---
With the release of C'mon C'mon, "the best movie about making a podcast ever made" led by Joaquin Phoenix, Steve Newall looks back at the Oscar-winning actor's warts-n-all career and highlights five of his standout performances.
While he'd worked a bunch as a child actor (under the self-chosen name Leaf) Joaquin was by no means the most-recognised Phoenix in the 80s and 90s. All this tragically changed, of course, with the fatal overdose of his older brother River—Joaquin's panicked 911 call itself becoming part of the news cycle.
Remarkably, less than a year later, Joaquin reasserted his acting chops with a starring role opposite Nicole Kidman in To Die For and within a decade had two Oscar noms (for Gladiator and Walk the Line). Then, with a break from acting and 2010's subsequent, disastrously miscalculated (and abusive) mockumentary I'm Still Here, Phoenix seemingly torpedoed his career.
Two years later, Phoenix somehow picked up where he left off in the mid-2000s with another Oscar nomination, and a run of films—including the standouts below—that continue to cement his status as one of the greats.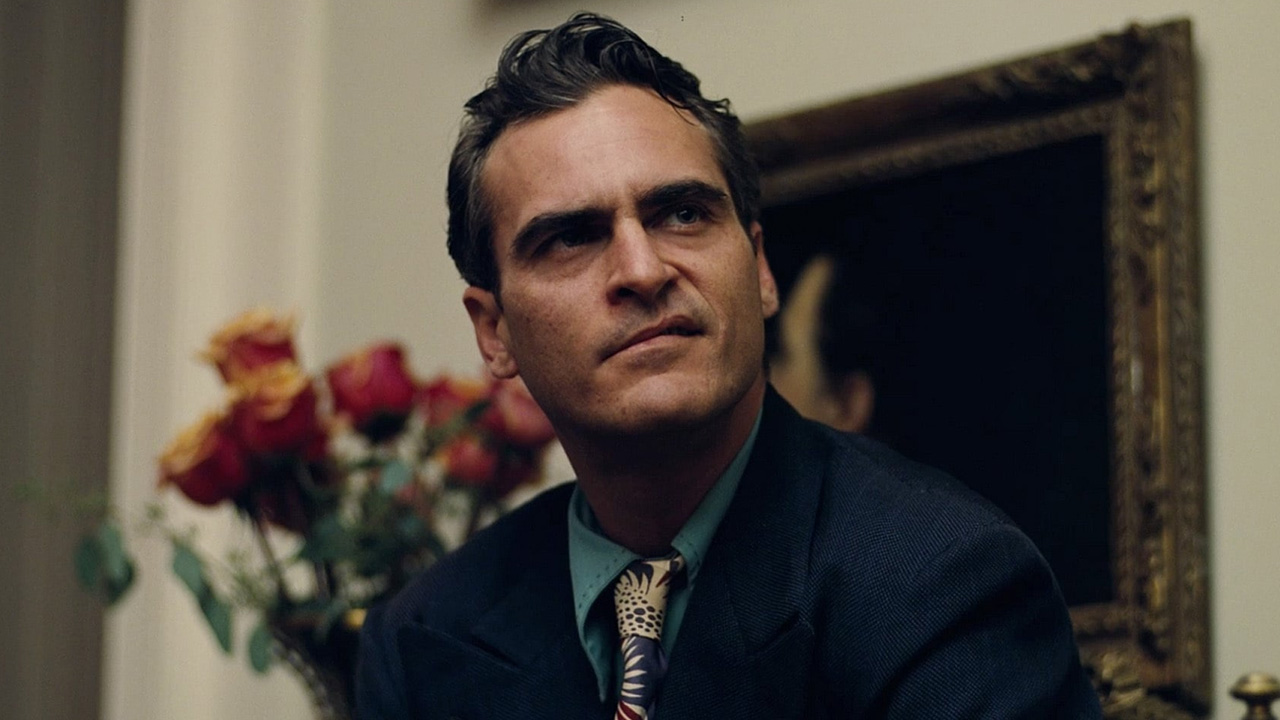 Paul Thomas Anderson's challenging follow-up to There Will Be Blood relishes the onscreen contrast of Joaquin Phoenix and Philip Seymour Hoffman – the former all physicality and impulsiveness, the latter spouting egotistical pseudo-science cut from the L. Ron Hubbard cloth.
Phoenix leans into his Oscar-nominated role as ferociously alcoholic, horny and violent drifter Freddie Quell, bringing him to uneasy life with gusto and both psychic and literal discomfort, his now-slender frame all elbows, shoulders and crackling unpredictable energy in Quells' high-waisted 50s garb.
Some critics used the word "gaunt" to describe him—a term they'd have to revisit in 2019.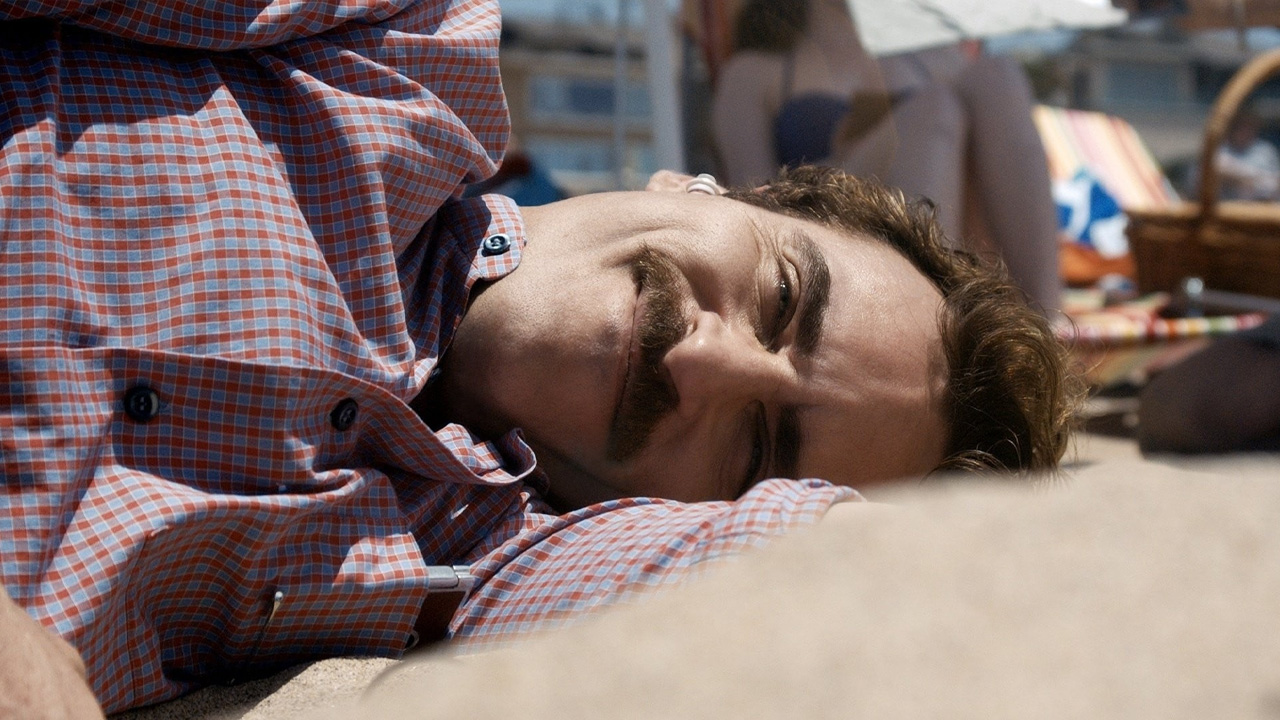 Not long after The Master, Phoenix inhabited much more introverted territory as the depressed and lonely lead of Spike Jonze's sci-fi romance. The Master may have seen him do a lot, especially when sparring with Hoffman, but here Phoenix was required to do even more—by doing less—as a writer who falls in love with his digital personal assistant, spending a great deal of screen time effectively acting on his lonesome.
Capturing an aching vulnerability, Phoenix memorably conveys the journey from post-relationship mourning to coming alive in someone else's presence—even if that's the disembodied voice of Scarlett Johansson.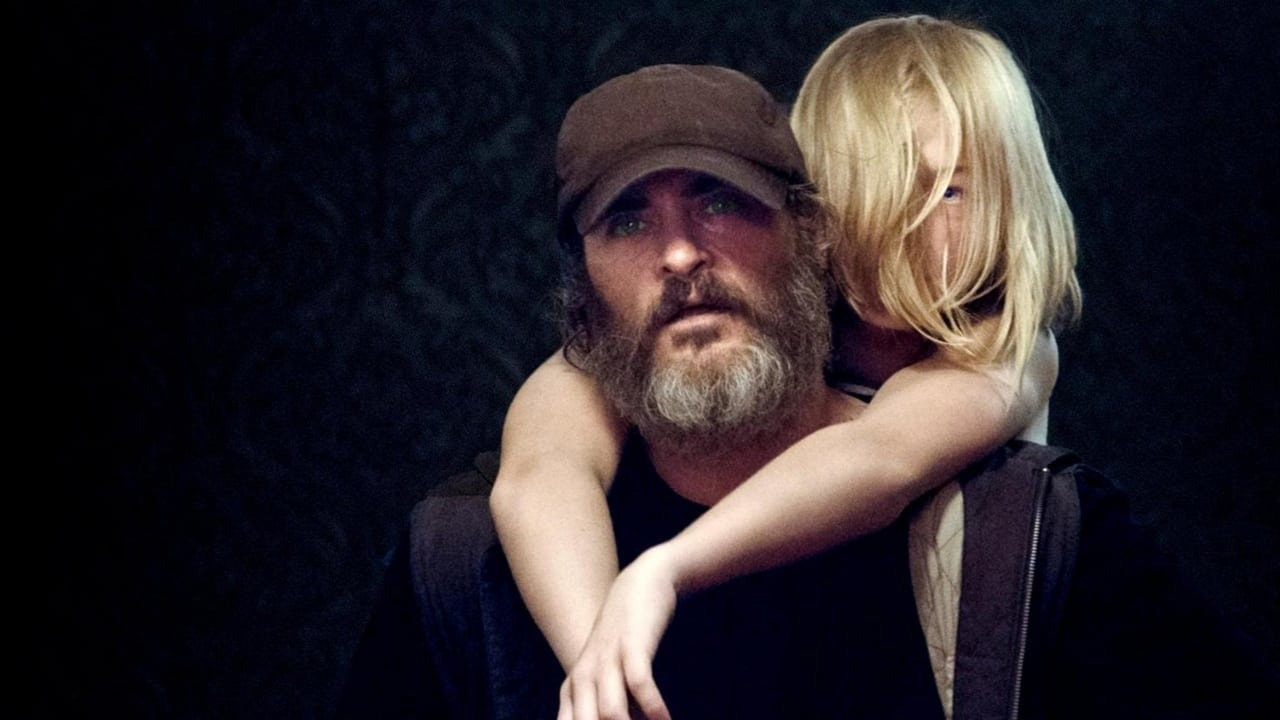 "What a fucking unit," I thought as a heavy-set Joaquin Phoenix stumbled (and hammered) his way through this nightmarish Lynne Ramsay thriller. A troubling, captivating journey into the sewer of humanity, You Were Never Really Here follows Phoenix's mentally-scarred vigilante-for-hire—specialising in recovering girls from sex traffickers, tormented all the while by memories of his upbringing and own violence, his pain sears the screen.
Echoes of Taxi Driver and Drive reverberate as Phoenix descends into bleakness and leaves a trail of broken bodies behind him. Not for the faint-of-heart, this one is troubling – a brilliant pairing of film and actor.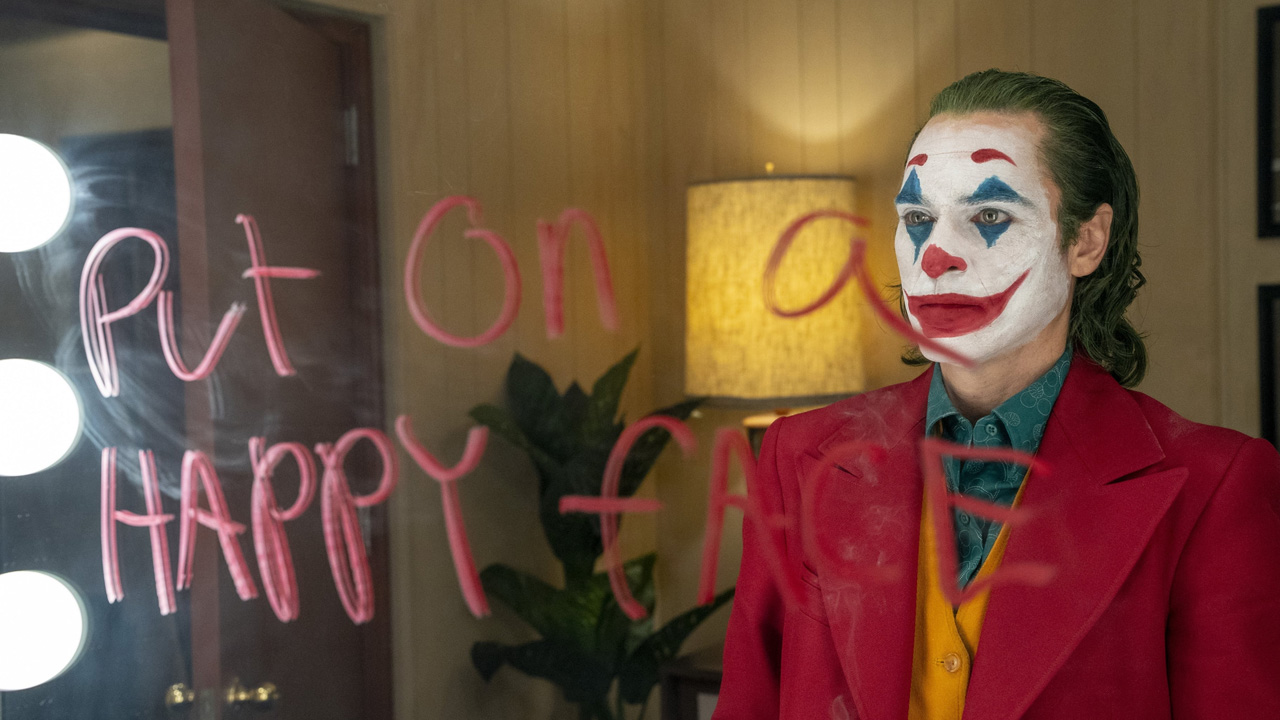 Caveat: I really, really did not like this movie. But Phoenix's performance can't be denied its due—especially when looking past the gimmicky weight loss that transformed him into a "that's not gaunt, this is gaunt" Arthur Fleck.
It's certainly not Phoenix's fault that director Todd Phillips apes better, more meaningful, pics in this adolescent, superficially-dark effort—Phoenix's contributions to the character study aspects of Joker are its strongest suit, finally earning the actor his Oscar, and displaying an acting commitment largely absent from the usual revolving door of stars picking up Marvel and DC paychecks.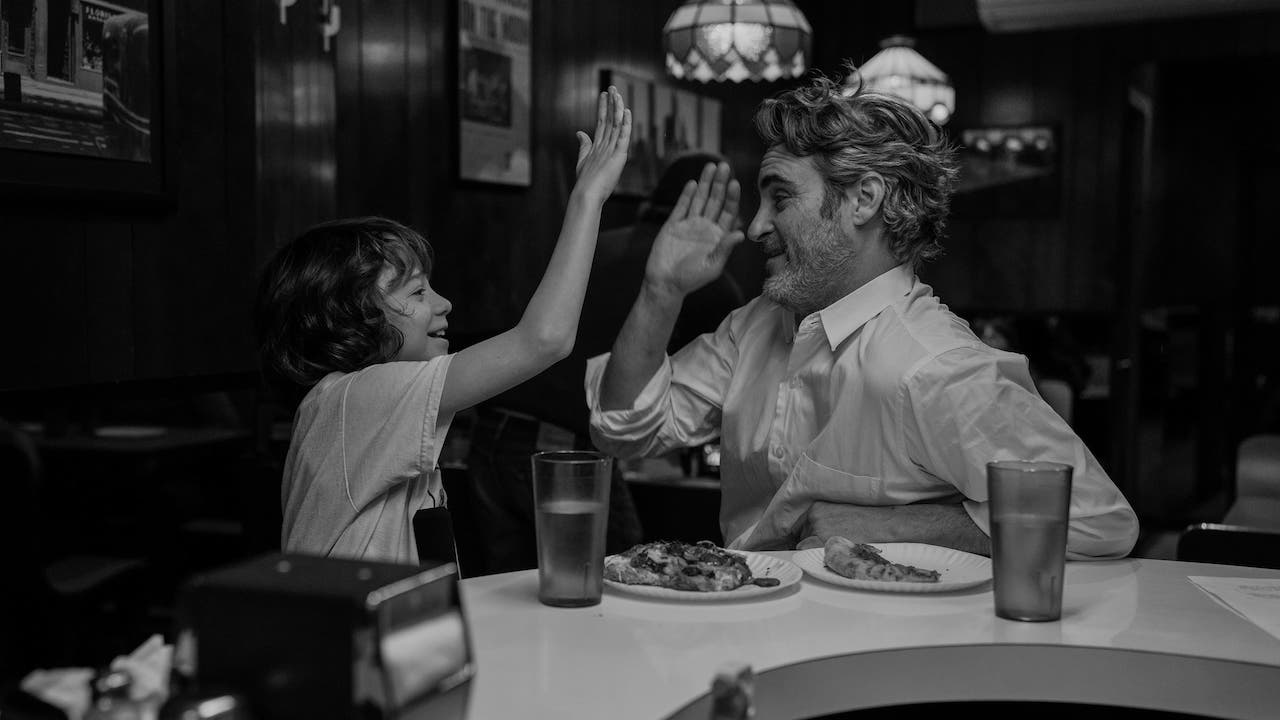 Remarkably overlooked in this year's Oscar noms, C'mon C'mon features a naturalistic acting masterclass from Joaquin Phoenix – as well as Woody Norman who plays his nine-year-old nephew. In the capable hands of Mike Mills, we watch their relationship blossom when Phoenix's radio journalist Jesse is called on for child-minding help by his sister. It's no mere babysitting gig though, but an open-ended assist that sees Jesse take his young charge on the road with him, chronicled in beautiful black and white cinematography.
The casting and chemistry is phenomenal, Phoenix excellent, and C'mon C'mon's patient empathy proves deeply satisfying and moving.