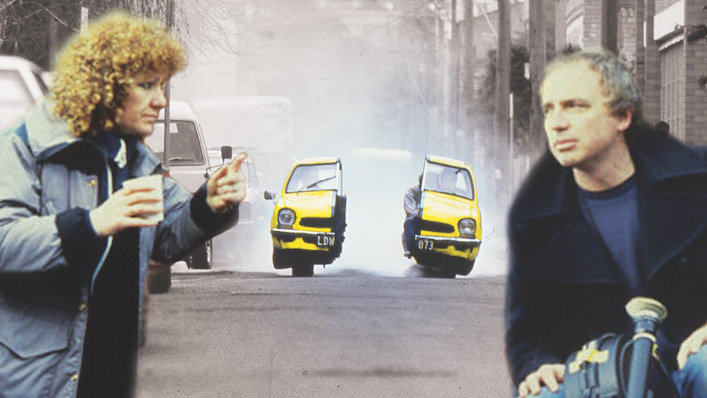 Making Australian classics: we talk to the filmmaking duo behind Malcolm and The Big Steal

---
To celebrate the 4k Blu-Ray release of Aussie classics Malcolm and The Big Steal through Umbrella Entertainment, Eliza Janssen spoke with Melbourne filmmakers Nadia Tass and David Parker about the humanist heart beating within all their films' whimsical gadgetry.
Married couple and filmmaking duo Nadia Tass and David Parker have been making movies together since 1986, with some absolute rolled gold classics under their belt. Their two most beloved films are the zany caper Malcolm, celebrating its 35th anniversary this year, and the auto-centric comedy The Big Steal (both directed by Tass and written and shot by Parker). The former became iconic for gadgets such as remote-controlled rubbish bins and, of course, a yellow getaway car that splits in two.
See also
* The 25 greatest Australian films on Netflix
* The 25 greatest Australian films on Stan
* All new streaming movies & series
The four-wheeled focus of both films is not an innate fascination for Tass, though the same cannot be said of the rest of the family.
"Whereas the men in this household absolutely adore cars and know so much about it they could write books, I have a sense of, 'we're not going to worship cars'. They are meant for transport, or movement—we don't have to idolise, polish them up, and put them in the garage and worship them," she tells Flicks over Zoom.
"In our second film Rikky and Pete we did the unthinkable of cutting a Bentley in half. We got a lot of flak over that." Parker chimes in: "Certainly in the UK we did. They hated it!"
He goes on to reminisce about sawing the aforementioned car (a 1970 Honda Z) in half with an angle-grinder, and fusing a motorbike engine into a dinky homemade tram to hit the tracks "before the trams started" early on Sunday mornings.
"I really doubt that you'd be able to pull that off these days", he laughs. "We didn't even have anyone from the tramways there. They'd just say, 'make sure you're off by the time the 705 tram comes down Victoria Parade'. So we'd do our shots and then we'd all go have breakfast at Mario's on Brunswick street."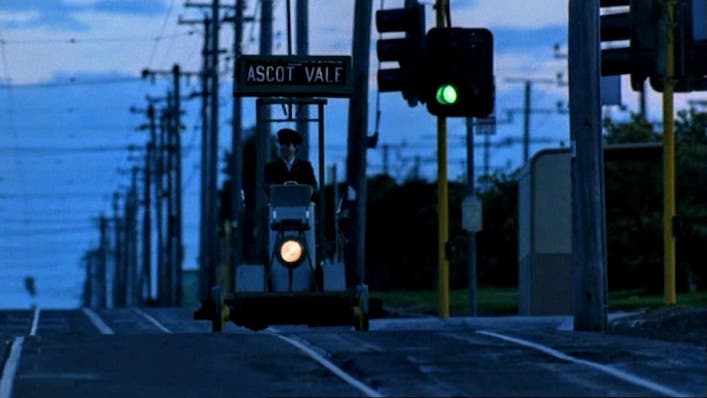 To Tass, the machinery in these two films is just a vehicle (literally) for her characters: oddballs, losers, and outlaws in the grand Aussie comic tradition. In Malcolm's case, Colin Friels plays the tram-obsessed protagonist as an eccentric young man on the spectrum. The director had "quite a time" explaining the character's Aspergers traits to a filmmaking audience and community who were at the time, she says, much less aware of neurodiversity: "Things have changed since then…we've become a lot more complex, defining and refining our definitions, which is great."
In making the teen comedy The Big Steal, Tass was similarly determined to depict her mischievous tale of first love using realistic characters, notwithstanding a near-cartoonishly villainous car salesman played by Steve Bisley.
"I think when a story is written really well, and it's created according to its blueprint, it will find its definitive audience. Joanna (Claudia Karvan) and Danny (Ben Mendelsohn) come from different sides of the tracks; she was in a big McMansion because her father was a successful plumber, he was from a very modest house…you have real people in here, with real lives and histories and aspirations."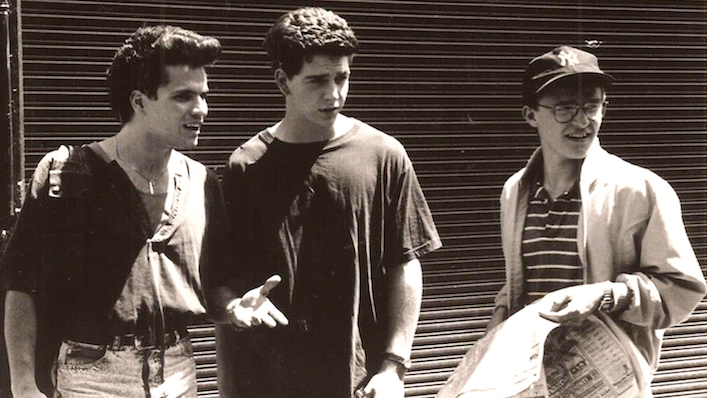 Casting a trio of phenomenal actors—Karvan, Mendo, and Damon Herriman, who plays Danny's buddy Mark—before their respective big breaks hasn't hurt the project's legacy, either. Tass gushes that she "absolutely loved working with young people in The Big Steal", only to be reminded by her husband that the pair, too, were pretty young at the time.
"Oh, were we? I forget. It was incredible. Each one of them was so damn talented, and clearly as time goes by we see just how talented. I mean, Damon Herriman, my god, what a talent that boy is! He was Manson for Tarantino. Of course Claudia has gone on to strength upon strength. And we don't even have to talk about Ben, he's so talented it's ridiculous."
During filming Mendelsohn was "part of the family", says Tass, attending christening events for her and Parker's youngest son. The division between professional and personal life was "a little bit loose," she adds.
Going into their legendary debut Malcolm, Parker was cautious of the rushed 'time is money' attitude prevalent on previous sets. "It seemed to me that they spent all morning setting up the crane, fantastic shots, lighting…and right before lunch, the director would be wheeled on with the actors going 'quick, we've gotta do this before lunch'," he says. "They've got bugger-all time to finesse and to build the very thing we're looking at as an audience."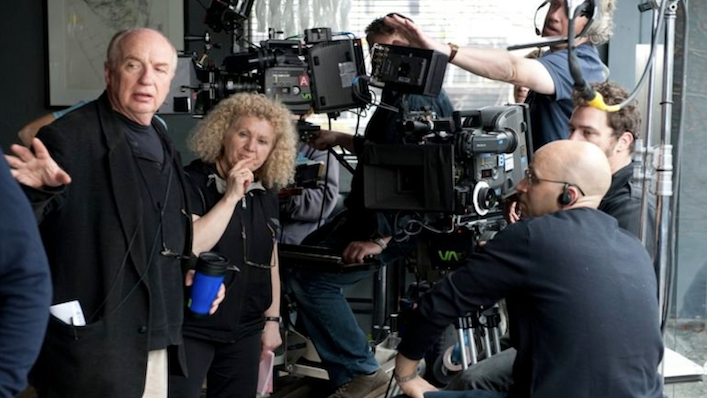 Says Tass: "What it takes is a lot of knowledge and fastidiousness and dedication, and working with actors who are equally as dedicated…I just needed to make sure to lay out what we're gonna do, and then together we just create, and therein lies the joy."
Despite all the hard work and mortgaged homes, Tass paints a romantic picture of what it's like being married to your creative collaborator. "You wake up in the middle of the night and you have a fantastic thought. And the elbow comes out, digging into the ribs of the other person, saying 'I've got the answer!' And it's like, 'what the hell? It's three-o'-clock in the morning, stop it!'
"It's the enthusiasm, the love for creating a story, for communicating, for making sure that the detail, the nuances, the characterisations, everything is working to its optimum. Nothing is half-hearted. It's complete devotion to creating the best film possible."