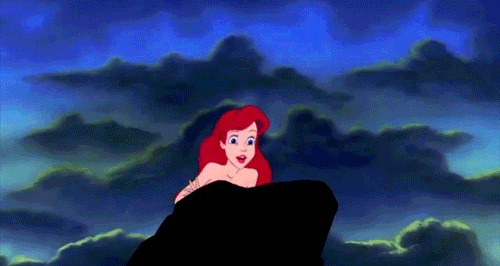 Happy 30th birthday to The Little Mermaid, the movie that saved Disney

---
This year Disney's animated classic about a mermaid princess who dreams of becoming human turns 30. Maria Lewis explores the history of the film and tracks down its directors, Ron Clements and John Musker. 
In the late 80s, Disney was not in the best shape. Blood was in the water and several corporate raiders were circling, looking for opportunities to break off parts of the iconic business and redesign it for their specific purposes. Disney Animation in particular was on its last legs, with a string of releases failing to connect with a once fanatic audience. Movies like The Many Adventures Of Winnie The Pooh, The Rescuers, The Fox And The Hound and The Black Cauldron were not reaching the dizzying heights of classics like Snow White, Cinderella, Sleeping Beauty or even The Jungle Book. Then along came a little mermaid, The Little Mermaid, an animated film so successful it's credited with saving the company.
With the two-time Academy Award-winning film celebrating its thirtieth anniversary this year, it's hard to imagine it as anything but a pop cultural touchstone. Yet for Ron Clements and John Musker, the duo who directed and wrote the film together, The Little Mermaid's success seemed as unlikely as a Rastafarian crab with his own musical number. The pair first met back in the 1970s, Clements having skipped college and headed straight to Disney while Musker had come from the prestigious CalArts, where his classmates included future Disney heavyweights such as Brad Bird and John Lasseter.
"We were part of a movement in the 70s to get younger people involved, because for years Disney hadn't been accepting new people," says Musker. "So when we started, most of the animators were in their sixties and they (Disney) realised 'wait a minute, if we want to keep this going, we've gotta get in some young blood'. At one point in time, we were that young blood…Now, we're Disney vets. We worked with people who had worked on Snow White, Pinocchio, those classic films, and they kind of handed the torch over to us. They trained us."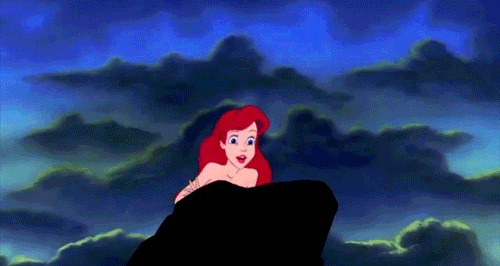 Working on The Fox And The Hound marked the beginning of their professional relationship and a friendship that would continue for more than 40 years, says Clements. "He was the supervising animator, so I was a lowly fledging animator," adds Musker. "He was already well established, so I had to listen to his rants." Clements counters: "I was never ranting." Back to Musker, with a rebuttal: "He was ranting from one end of the day to the next."
It was little known Disney property The Black Cauldron where the pair first realised they had a creative connection after the directors mutually hated both of their ideas. "When we met, we weren't working together but we were simpatico in terms of our interests," recalls Musker. "We were both on the movie The Black Cauldron and we both bonded because the directors of that movie liked neither of our ideas so our friendship was formed out of that feeling 'why don't people like these ideas that we have? These are good ideas'. That led ultimately to Ron pitching The Little Mermaid."
Sign up for Flicks updates
Clements pitched a version of the classic Hans Christian Andersen fairytale at what was called a "gong show", where executives Michael Eisner and Jeffrey Katzenberg would have staff audition new ideas.
"Things were difficult then," says Musker. "During the time of The Black Cauldron movies were getting more expensive, the audience was sort of declining. It (animation) was stigmatised as something just for little kids almost and other movies were getting made for cheaper. There was a question of a takeover of Disney at that time, there was a corporate raider who wanted to buy Disney and break it off and sell the studio and sell the theme parks to different people." Clements agrees: "It was a tough time, it was a tough time. But then things got a lot better."
The duo had just come off their co-directorial debut with The Great Mouse Detective, what was considered another financial disappointment for Disney in the moment. Once Clements' The Little Mermaid pitch was green lit and he worked on a script with Musker, he says "it made sense" for them to "keep going from there."
"To think we'd be doing this more than 40 years later…" Musker adds, with a surprised shake of his head. Having focused mainly on animated animals and Arthurian myths and legends, a traditional fairytale story was an unusual move for Disney at the time and one Katzenberg originally thought wouldn't be financially successful because of its female appeal.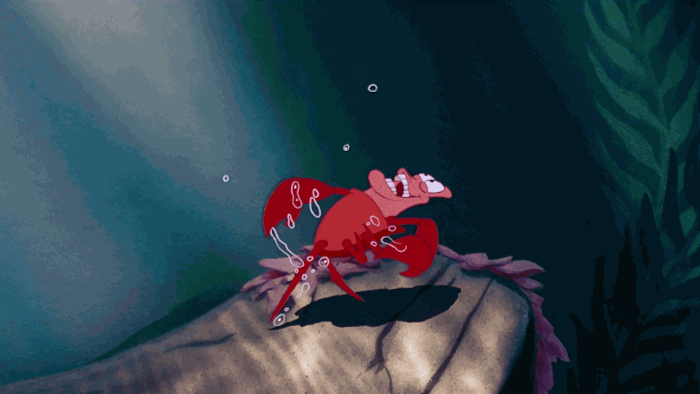 "We hadn't done a fairy tale in 30 years since Sleeping Beauty in 1959," says Musker. "You think Disney has always been fairy tales, but there was a long stretch where they didn't. We thought it would fun to do one that would stand on a shelf with those films. We'd grown up on Disney, had seen the classic films, been trained by those people, but now we had a chance to put our ideas into a film and make it reflect our own tastes. We wanted to make a movie that we would enjoy, not necessarily something that was made in 1940 or 1975."
That meant incorporating more modern elements, says Clements, including pop culture they were influenced by such as Monty Python, Saturday Night Live and even drag queens like Divine.
"We still wanted to make a Disney film, but in our minds what that meant could be subjective," he says. "It's interesting, I don't think we thought about that at the time when we made those movies. But it's true, they have such an after life. Right now we're in this interesting pocket where the kids of the nineties who grew up in the nineties, they're adults and they have kids and they're experiencing the films with their kids. Which is fun, 'cos these films are hard work: they take four to five years to make so it's nice that they stick around for a while."
As we know now, The Little Mermaid was a massive hit. It grossed more than $200 million at the international box-office, making it the most successful animated film at the time. A key to the film's success, says Musker, was the music from Howard Ashman and Alan Menken (which went on to win two Oscars for Best Original Song – Under The Sea – and Best Original Score at the 1990 Academy Awards).
"We were so lucky to work with them," he says. "The music has made that film last as long as the characters…it sounds as fresh today as it did back then." Although they had the box-office numbers, it was Halloween that gave them both a taste of how wide the film had reached.
"When we did Mermaid, the following Halloween I get a knock on the door – bang bang – and I open it," says Musker. "There was a little girl dressed as the mermaid and I was like 'we made it, we're in the zeitgeist, we found a way to make it into the pop culture of the world'. I mean, we had worked on some other movies but The Great Mouse Detective wasn't too well known. You meet girls named Ariel and to think that it had a life beyond itself…" Clement adds: "For us, I think that was this new generation. We were still pretty young then and we were this new generation who were given a chance to see what we could do. Mermaid was kinda the first Disney film from that Baby Boomer generation."