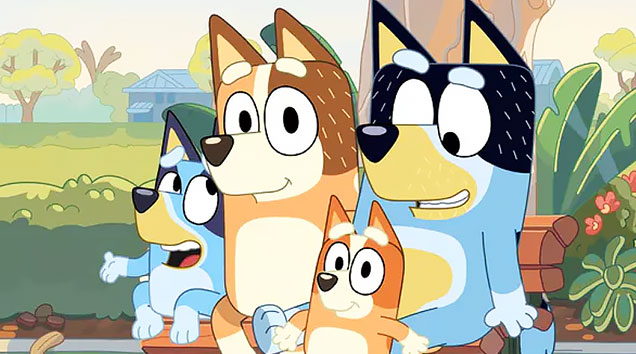 That lovable scamp Bluey sends some very positive messages to parents.
Fortunately, no one dresses in drag and does the hula.

Frozen might well be the most influential feminist film ever made.

What is the best scene from the best Pixar film? The answer involves a lovable lonely robot.

By Luke Buckmaster

21 Jun

Sure, it looks like a fun family film, but don't be fooled by the marketing.

SBS Movies will screen most of Studio Ghibli's catalogue, every weekend in July.

By Luke Buckmaster

21 May

This 90s classic is an astonishingly cynical show: weird, wild, bawdy and coarse.

By Jenna Guillaume

14 May

The 1990s was golden age for Disney animation. Here are all their 90s classics, ranked from worst to best.

Maria Lewis explores the history of this classic film and tracks down its directors for an interview.

That delightful big-nosed hunk of pork the kids love so much, Peppa Pig, is coming to the big screen in Peppa Pig: Festival of Fun.

By Luke Buckmaster

12 Apr

This magnificent production doesn't get the kudos it deserves.

2019's Easter crop is particularly, spanning everything from animated takes on man-versus-monster tales to Australian-made sports comedies.
---