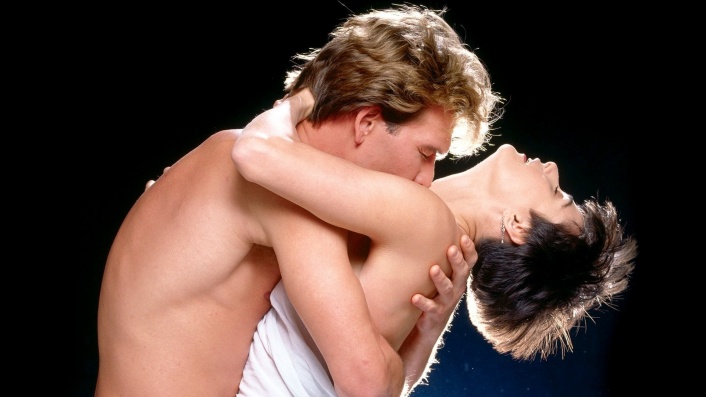 Capsule reviews of romantic movies once available to stream

---
Here we've preserved Jenna Guillaume's short and sweet reviews of some swoon-worthy romantic movies removed from streaming services, from period dramas to teen comedy. You can find their current streaming homes by clicking each title.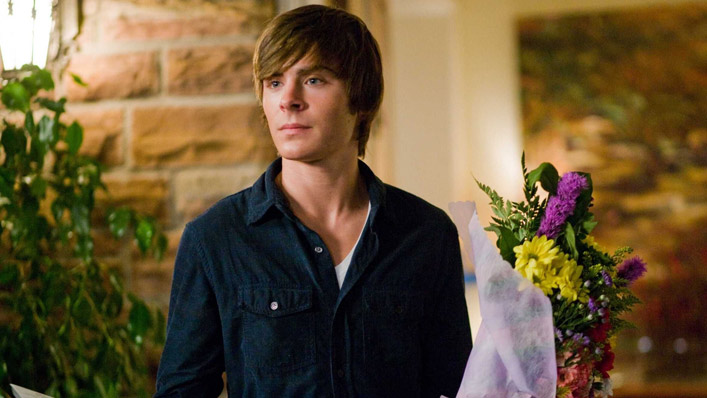 Zac Efron shows off his comedic timing,, playing a 37-year-old man who wakes up to find he's back in his 17-year-old body. While initially it seems like a second chance at life, it turns out to be an opportunity to reconnect with his children and remember all the things he loves about his wife. Thankfully, the movie uses the quirky premise for humour without ever crossing too far into 'creep' territory, and the romance plot is rather sweet.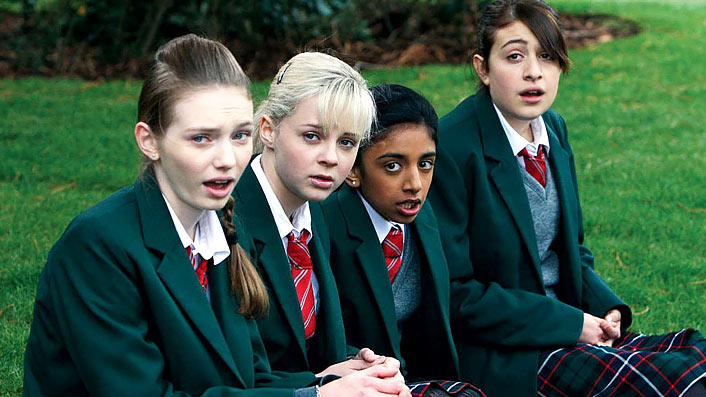 If the title didn't give it away, Angus, Thongs and Perfect Snogging is a very funny British teen rom-com. It's simultaneously painfully real and ridiculously over-the-top, following main character Georgia Nicolson as he embarks on her quest to throw an epic birthday party and kiss teen rock god Robbie (played by Aaron Taylor-Johnson with an extremely '00s haircut).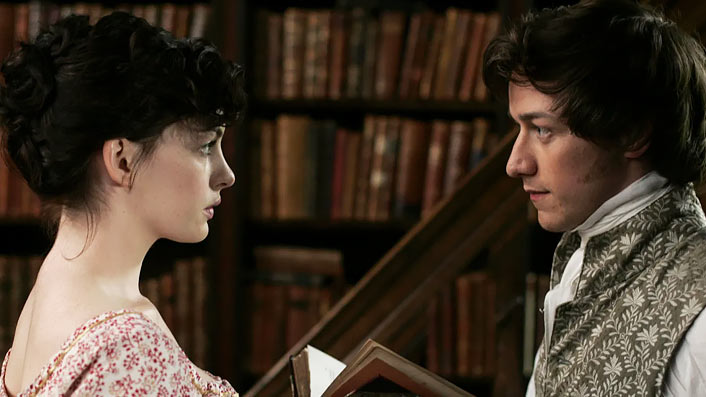 There have been many adaptations of Jane Austen's work over the years, but very few movies focused on the woman herself. This one sees Anne Hathaway play Austen, with James McAvoy as her love interest Thomas Langlois Lefroy. It's more fiction than fact, but historical accuracy isn't what you come to this kind of movie for.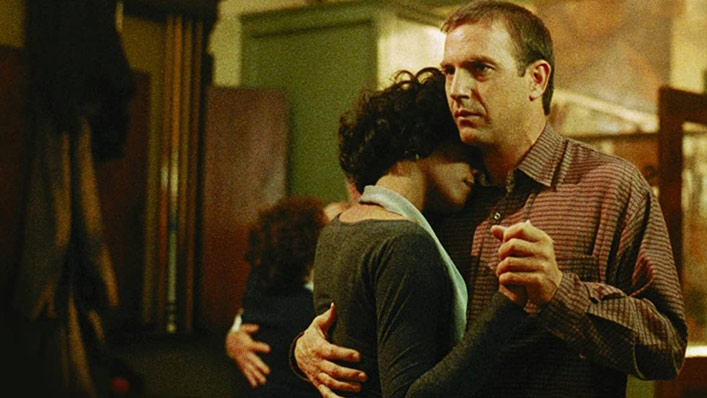 "And IIIIIIIIII-IIII-IIIII will always…" Ah, the movie that spawned one of the best cover songs of all time. Whitney Houston shines in her first acting role as a superstar who is being stalked and hires a bodyguard named Frank (Kevin Costner). The two, naturally, fall in love, which complicates their client/bodyguard relationship. It's kind of cheesy and over-the-top, which is sometimes just what you need.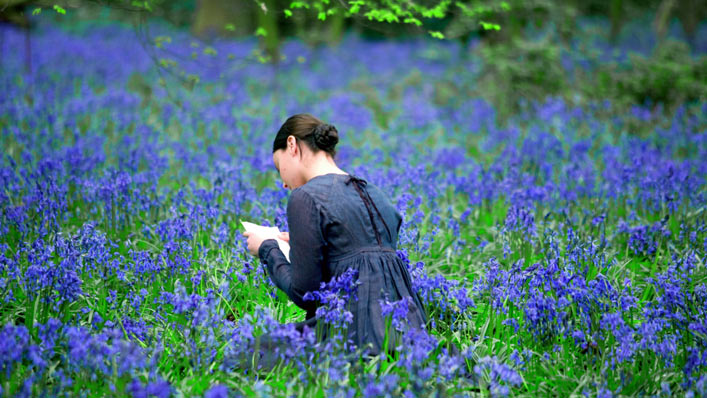 Jane Campion's 2009 film centres on the last three years in the life of poet John Keats, and his romance with Fanny Brawne. It's visually sumptuous, and the performances of Ben Whishaw as Keaets and Abbie Cornish as Fanny are nuanced and moving. It's the kind of movie that sticks with you long after you've finished it.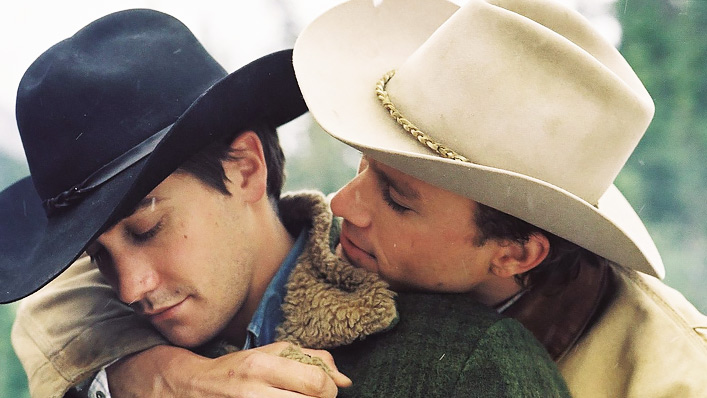 Featuring incredible performances from Heath Ledger, Jake Gyllenhaal, Anne Hathaway and Michelle Williams, Ang Lee's tearjerker about the relationship between two men in America's west in the '60s through to the '80s was not only commercially successful but critically acclaimed when it was released in 2005, winning three Academy Awards. Make sure you watch with tissues handy.
Based on the book by Andre Aciman, Call Me By Your Name is a languorous and exquisite coming-of-age tale set in Italy in 1983. Timothee Chalamet stuns as Elio, a 17-year-old who falls in love with 24-year-old Oliver (Armie Hammer) when he comes to work for Elio's father for the summer. There are many scenes that stick with you for a long time after the movie is over—with the final shot (set to Sufjan Stevens' Visions of Gideon)—a particular gut-punch.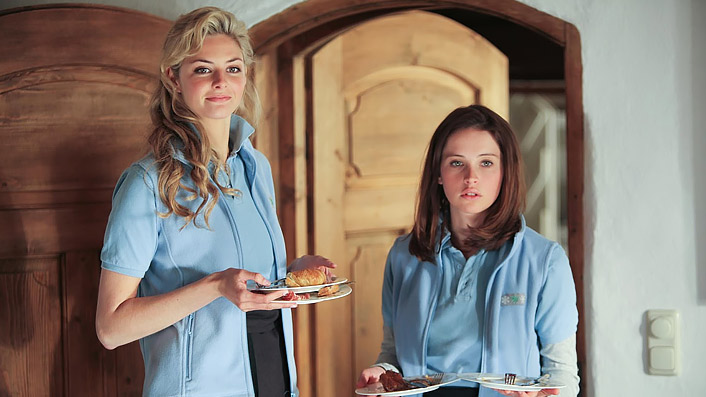 This is a cute teen rom-com that largely went under the radar when it was released in 2011. Felicity Jones stars as former skateboarding champion who is grieving the death of her mother. When she gets a job as a 'chalet girl' in the Alps, she discovers a love for snowboarding that helps her work through her grief. Naturally, she also finds love of the human variety in the rich son of the family she works for.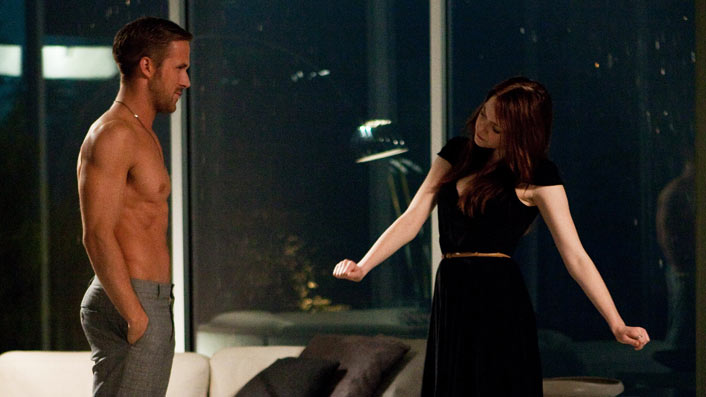 This movie features peak rom-com Ryan Gosling alongside one of his favourite collaborators, Emma Stone, in a ridiculously cute opposites-attract love story. But the real heart of it comes from Steve Carell's portrayal of Cal, a middle-aged man who is dumped by his wife (Julianne Moore) and tries to get his mojo back with the help of Gosling's ultra suave Jacob. It's not perfect, but it's so much fun.
This quirky, candy-coloured pastiche of '60s rom-that is just a really good time. The sets and costumes are dazzling, and Renee Zellweger and Ewan McGregor hit the right amount of goofy as a pair of rival writers whose opinions on gender and relationships differ greatly. Until they start falling for each other, of course.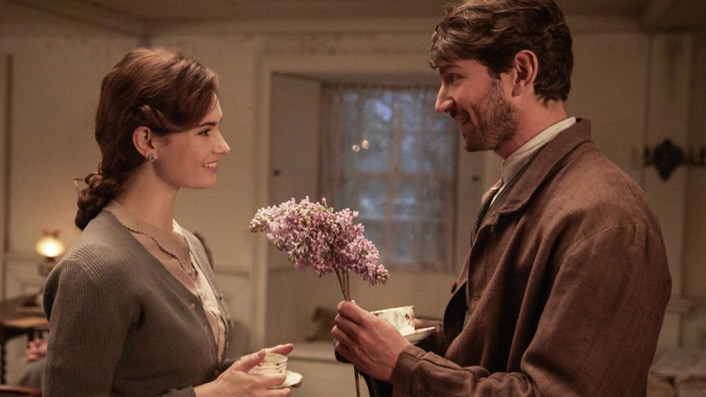 A visually beautiful period film set in post-World War II Guernsey, based on the popular novel by Mary Ann Shaffer and Annie Barrows. It tells the story of an author who travels to the titular location to meet with a book club that piques her attention, discovering a heartbreaking mystery and a heart-mending love while there. The cast are wall-to-wall charming, including Lily James, Michiel Huisman, Jessica Brown Findlay, Glen Powell and Matthew Goode.
Patrick Swayze and Demi Moore are wonderful as a young couple separated by his untimely death, but brought back together in spirit thanks to medium Oda Mae Brown, played by a show-stealing Whoopi Goldberg. Thanks to THAT Unchained Melody scene, this movie saw enrollment in pottery classes rise by 570% (this is a totally made-up fact, but it sounds right, doesn't it?).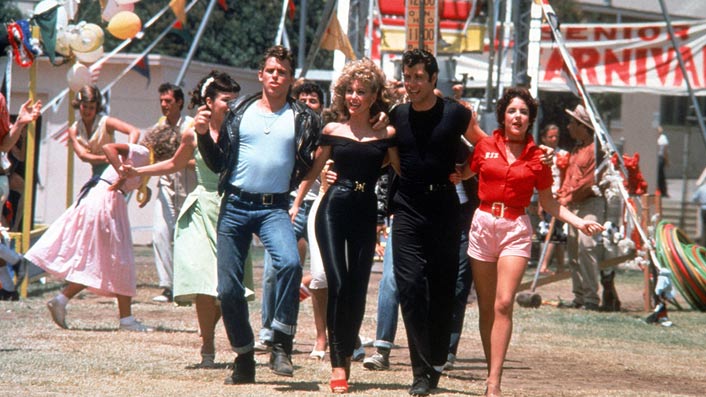 Hello! It's Grease! The original high school musical, starring no-one who remotely looks like they're actually in high school. All part of the charm. The colours are bright, the dance scenes are impeccably choreographed, and the songs themselves are guaranteed to have you singing along and forgetting all your cares for at least an hour or two.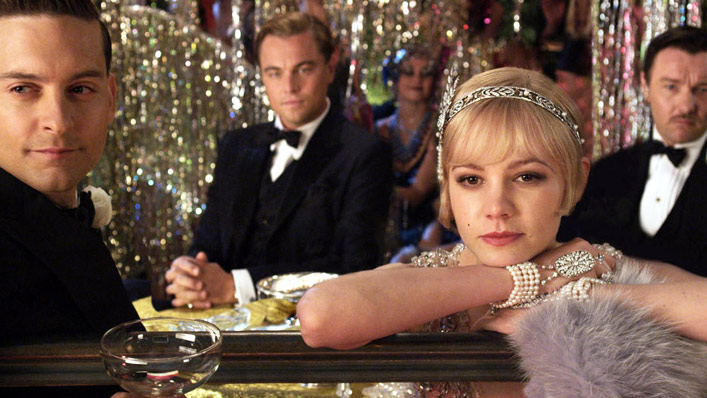 Baz Luhrmann's take on F. Scott Fitzgerald's classic story of love and ambition gone wrong divided critics and audiences when it was released in 2013. It's a fun and wild ride, with all of Luhrmann's trademark quirks. The performances from Leonardo Dicaprio, Carey Mulligan, and Tobey Maguire in the leading roles are great, and the Aussie supporting cast—including Isla Fisher, Joel Edgerton, Jason Clarke and Jack Thompson—are also a highlight. But it's the over-the-top, luxurious production and costume design that really makes for great escapism.
Cary Fukunaga's 2011 adaptation of Charlotte Bronte's classic novel is one of—perhaps the—best, with stunning cinematography, scenery, costumes and performances bringing the twisted love story to life. Mia Wasikowska is particularly wonderful as Jane, while Michael Fassbender is all brooding passion as Rochester.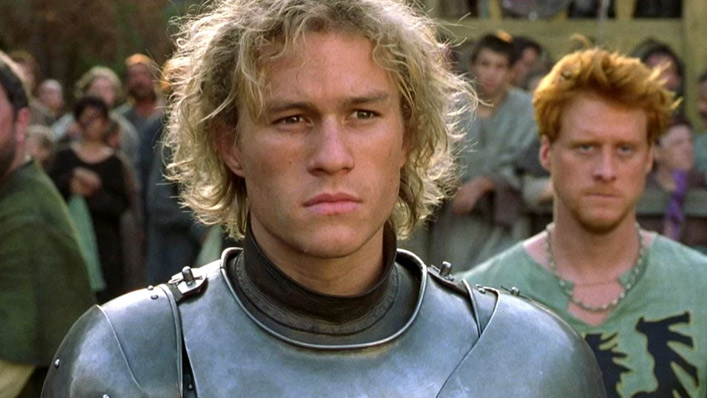 A Knight's Tale is a completely silly but utterly joyful adventure-comedy. Heath Ledger is at his most playful and charming as a peasant with big dreams to become a knight. It's the soundtrack that really sets this movie apart though. Featuring modern hits from Queen, Eric Clapton, David Bowie, AC/DC and more, this is not the place to come for historical accuracy—just a good time.
Like Bridesmaids, Late Night isn't a romance as such, but has a strong (enemies-to-lovers!) romantic element. The brainchild of Mindy Kaling, who also stars, Late Night takes aim at sexism, ageism and racism within the entertainment industry with a light and clever touch. Kaling is wonderful as budding comedy writer Molly, but Emma Thompson's portrayal of complicated late-night host Katherine Newbury is the real highlight.
Starring Amy Adams and Matthew Goode, Leap Year features the kind of ridiculous scenario you only find in rom-coms. An American real estate agent travels to Ireland to propose to her boyfriend on February 29, because of an Irish tradition dictating that a man can't refuse a proposal on a leap day. But her plans go awry and she ends up on a roadtrip with a grumpy Irish innkeeper, who is of course much sweeter than he first appears. It's all more charming than it probably should be.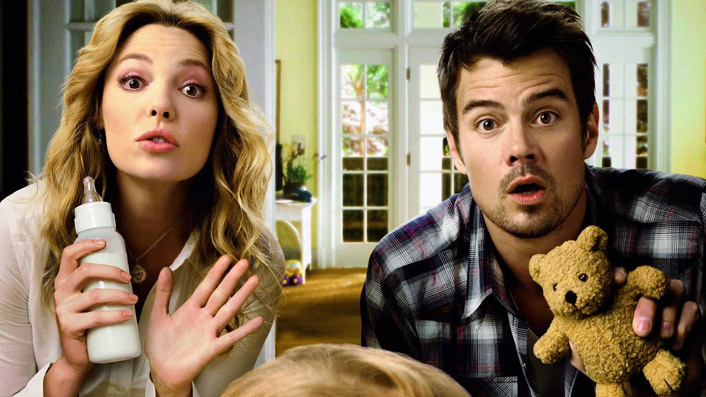 For some reason it's quite a popular romance trope to play with the tragic godparents-have-to-actually-become-parents-due-to-horrific-death idea. Considering the rather dark premise, this rom-com, with Katherine Heigl and Josh Duhamel as the godparents in question, is surprisingly sweet.
Angelina Jolie was nominated for a Worst Actress Golden Raspberry for her role as ambitious reporter Lanie Kerrigan who, when interviewing a prophet, is told she's going to die in a week, sending her spiralling into existential crisis mode with Edward Burns as her guide/love interest. Life or Something Like It is a deeply weird movie with a fraught if well-meaning message. But frankly the Razzies were wrong and Jolie's performance is great, alone making the movie worth a watch.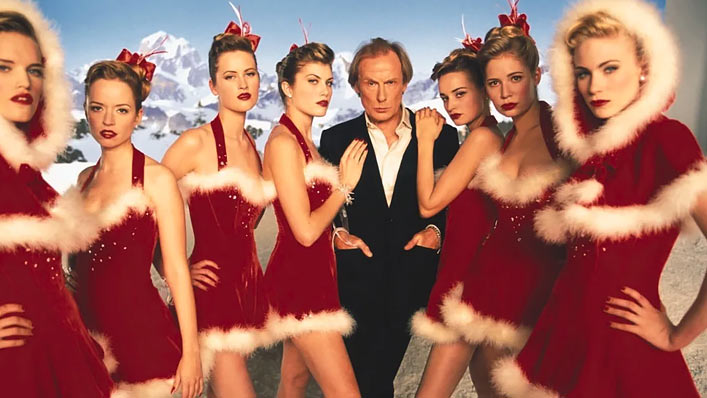 Richard Curtis' ode to love and Christmas is divisive, with many haters—but even more fans. While some parts of the film haven;t aged well, it's hard not to smile (and occasionally cry) as the interconnected love stories of a group of Londoners unfold. It features one of the most iconic British casts of all time—with Colin Firth, Emma Thompson, Hugh Grant, Keira Knightley, Andrew Lincoln, Liam Neeson and even Mr Bean (aka Rowan Atkinson).
A playful, sensual and occasionally very silly take on Shakespeare's iconic play, this movie is worth watching for the incredible cast alone: Michelle Pfeiffer, Stanley Tucci, Christian Bale, Rupert Everette and Calista Flockhart. It's a fantastical delight that perfectly distracts from the real world.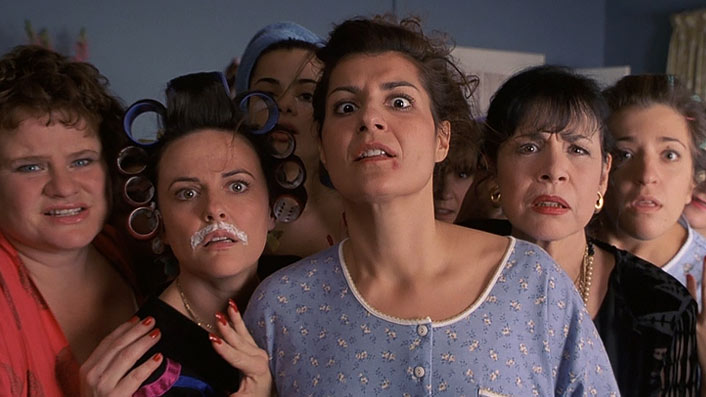 While the focus of Nia Vardalos' 2002 comedy, in which she also stars, definitely falls on the high jinks of main character Toula's extended Greek family, the love story at the heart of the film is rather lovely and John Corbett is perfect as her love interest Ian. The movie is warm and fun; providing a good pick-me-up and standing up to many rewatches.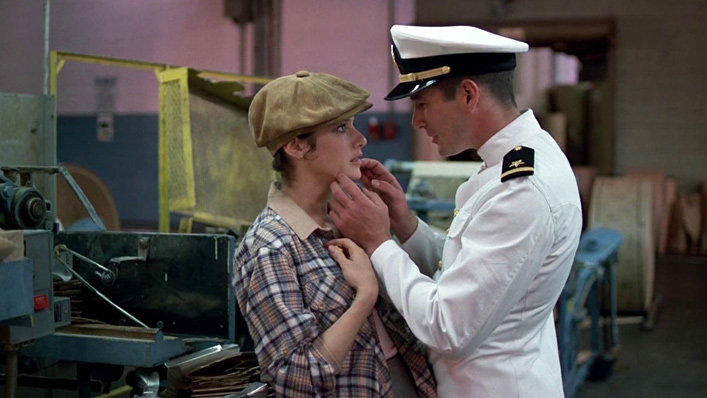 An Officer and a Gentleman is the story of Zack, a man who wants to escape his troubled past and become a pilot in the navy. While it gets very dark in places and is very much a product of its time, the movie is nevertheless one of the most iconic romances ever—especially thanks to the ending, and most of all Richard Gere in that uniform.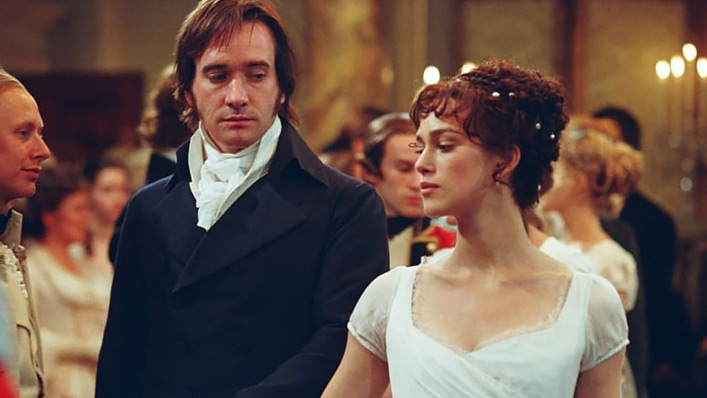 A lot of debate exists among Pride and Prejudice fans whether this 2005 movie or the 1995 BBC mini-series is the superior adaptation. But if you want to escape into the world of Elizabeth and Darcy and only have two hours, this one can't be beat. It is visually stunning and captures the tension and longing between the famous enemies-turned-lovers extraordinarily well—especially thanks to Matthew Macfadyen's small but significant moments of characterisation (the hand clench!).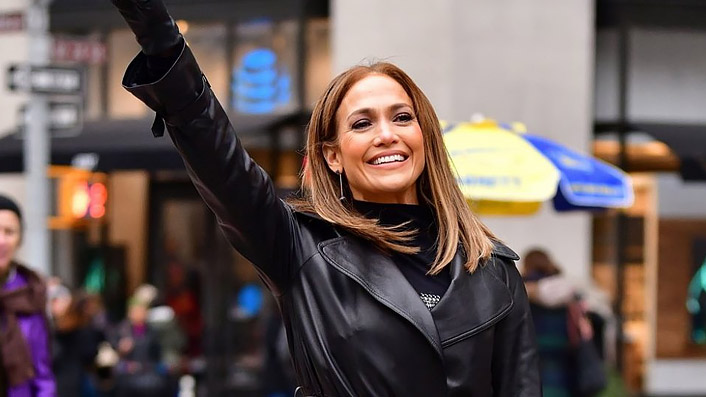 Rom-coms don't often focus on anyone over the age of 35, which is a shame. Second Act does, following 40-something Maya (Jennifer Lopez) who fakes her resume to get a second chance at a corporate career. It's not exactly an original story (hello, Younger), but it's easy viewing for when your brain needs a break.
Based on the popular Neil Gaiman novel, Stardust features an incredible cast including Claire Danes, Charlie Cox, Michelle Pfeiffer, Mark Strong, Robert De Niro, Rupert Everett, Peter O'Toole, Henry Cavile, Dexter Fletcher and Ian McKellen. It's a fantasy about a young man who meets a fallen star and grows to love her over the course of many adventures.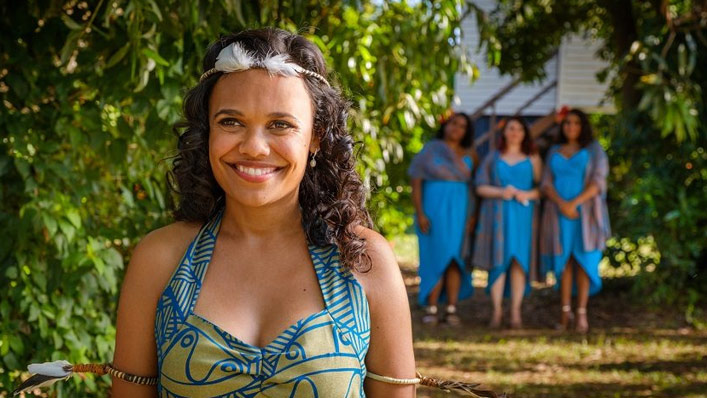 The delightful Miranda Tapsell not only stars in but also co-wrote and executive produced Top End Wedding, a heartfelt Aussie rom-com about an ambitious lawyer named Lauren who heads to her hometown Darwin to get married, only to discover her mother has gone missing. Cue a roadtrip to search for her which doubles as Lauren's own journey to discover herself.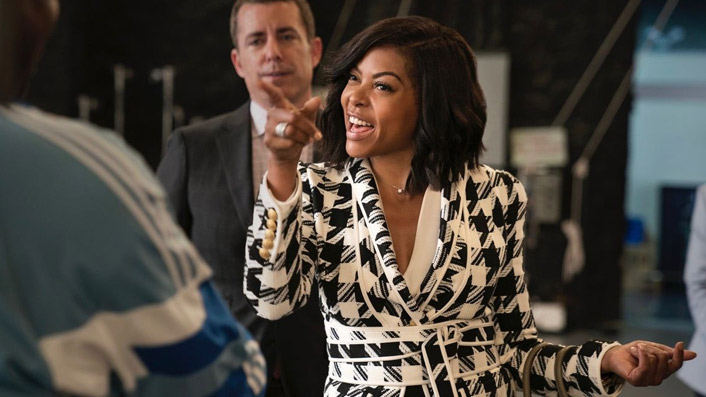 A remake of 2000's What Women Want, this time the brilliant Taraji P. Henson replacing Mel Gibson in the lead role as someone who wakes up one day with the ability to read the thoughts of the opposite sex. The humour here feels less like it is punching down than its predecessor, and honestly placing women of colour in roles that used to belong to white men is never going to be a bad decision. Especially when they're Taraji P. Henson.