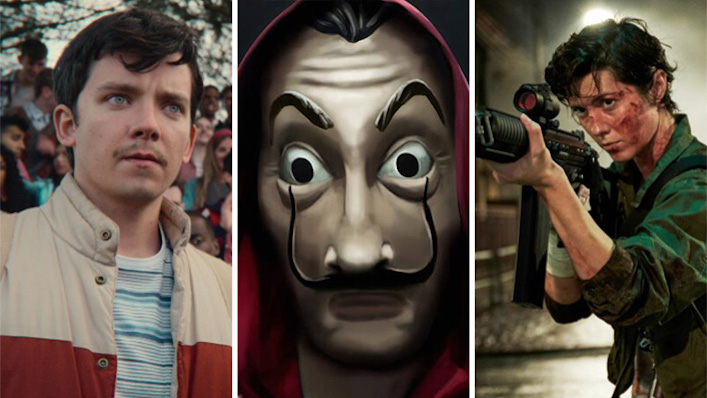 Best new movies and TV series on Netflix Australia: September 2021

---
Each month, loads of new films and TV shows are added to Netflix Australia's library. Critic Craig Mathieson presents his picks for titles worth watching. For the full list of everything arriving on the platform, scroll down. Also check out our top 50 movies on Netflix list.
Top Picks: TV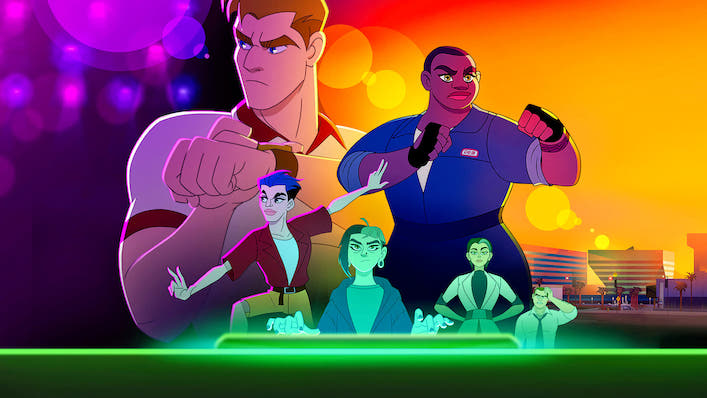 An eclectic animated mix of Queer Eye, the James Bond franchise, and Archer, Q-Force puts the LGBTI into the CIA. Drawn with sharp angles and a muted palette to suggest both high stakes espionage and a stylish wardrobe, the series was created by writer Gabe Liedman, a Broad City and Pen15 graduate who wanted to capture the scale of the international spy thriller and add satirical diversity.
Sign up for Flicks updates
After years of being sidelined in West Hollywood due to his sexuality, gay American Intelligence Agency operative Steve Maryweather (Will & Grace's Sean Hayes) gets to put together a rainbow flag team of agents to crack cases. The sticking point—HQ assigns disapproving straight operative Rick Buck (Stranger Things' David Harbour) to ride shotgun.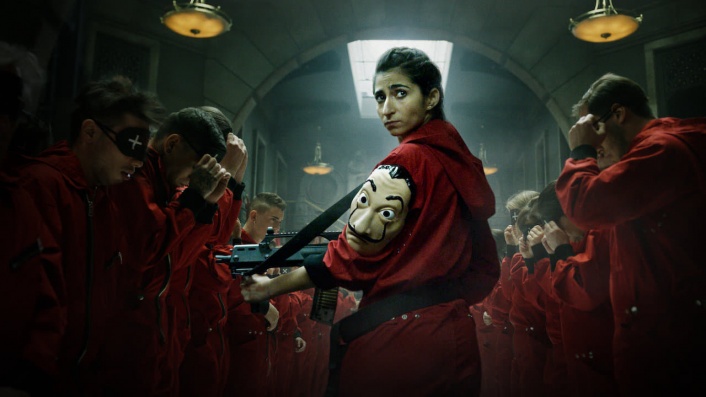 This audaciously tricky Spanish thriller has been a phenomenon for Netflix, becoming its top-ranking Spanish language series and building a hugely devoted following. It's not hard to see why: creator Alex Pina put together a high concept page-turner, where an intricate plan to take over the Royal Mint of Spain and its printing presses is the starting point for accelerated plot twists, sudden swerves into melodrama, and flashbacks that burrow back into the central narrative and simultaneously set it rattling off into new directions.
Subsequent seasons have moved away from the siege-like opening, but the fifth and final season—with five episodes on September 3 and five more on December 3—returns to the kind of knotty stand-off the show flourishes with.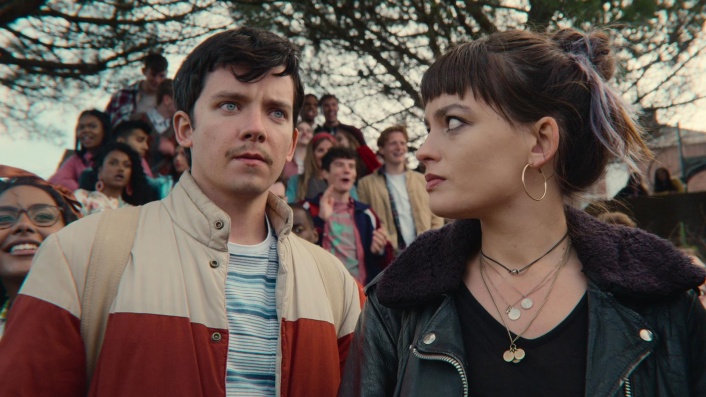 Let us give praise for Gillian Anderson. Yes, the X-Files star made a show-stopping turn as Margaret Thatcher in the most recent season of The Crown, but she's blazingly good in this British comedy-drama, playing a sex therapist whose virginal teenage son (Asa Butterfield) became a hero to his classmates by passing on her expert knowledge.
Set in a Welsh school that looks like a John Hughes 1980s dream, the tone moves between the farcical, the bittersweet, and the blithe, but it displays a huge affection and responsibility to what it values, such as the lively young ensemble cast and the notion that sex—across a wide spectrum of orientation and issues—is something to be valued and enjoyed.

Netflix's embrace of Spanish creators—spurred by Money Heist's success—continues with this period thriller set in 1960s Madrid, where the fascist allegiance of the dictatorial Franco regime made Spain a refuge for Nazi leaders and war criminals who had fled Hitler's Germany in the wake of World War II ending.
There's a long tradition of Nazi hunter dramas, from 1970s movies such as The Odessa File and The Boys from Brazil to the recent Al Pacino Amazon series Hunters, and Jaguar attempts to further that lineage with Isabel Garrido as the young Holocaust survivor going undercover to track down her targets.
Top Picks: Movies + Specials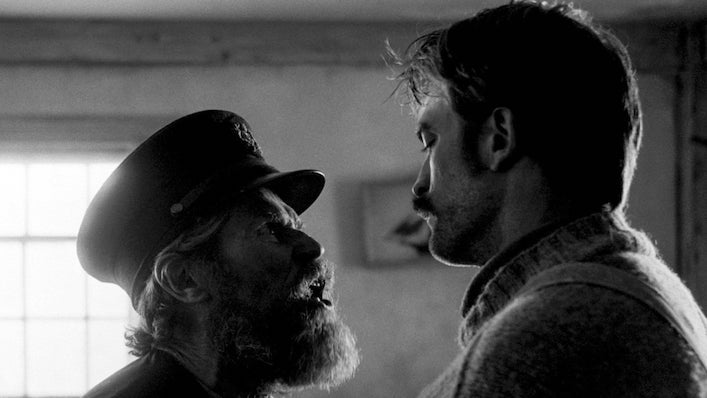 American writer and director Robert Eggers is one of the most vital new voices working in filmmaking today, bringing a theatrical perspective, deep understanding of form, and uniquely menacing tone to the horror genre. His first two movies, The Witch followed by The Lighthouse, feel at once like deep immersions in horror's folk history and a daring new design.
Shot in black and white with a nearly square screen ratio, the latter is about a pair of 'wickies' (lighthouse keepers) assigned to an isolated post on the New England coast in the 1890s. The performances of Robert Pattinson and Willem Dafoe feel fully drawn from the film's eerie milieu, as supernatural flourishes and the embrace of madness start to take hold. At every turn there's an original voice at work.

Kate (September 10)
There was a great deal going on in Birds of Prey, but Mary Elizabeth Winstead stole every scene she was in as Huntress, an angel of vengeance with impeccable comic timing. The American actor has been exceptional in everything from Scott Pilgrim vs. the World to season three of Fargo (the best, by the way), and now she headlines this Tokyo-set action movie as a skilled assassin who has 24 hours to track down the antidote to the poison slowly killing her.
The director is Cedric Nicolas-Troyan, the digital effects supervisor who made his feature debut with The Huntsman: Winter's War, with a stylised setting and choreographed fight scenes for Winstead alongside co-star Woody Harrelson.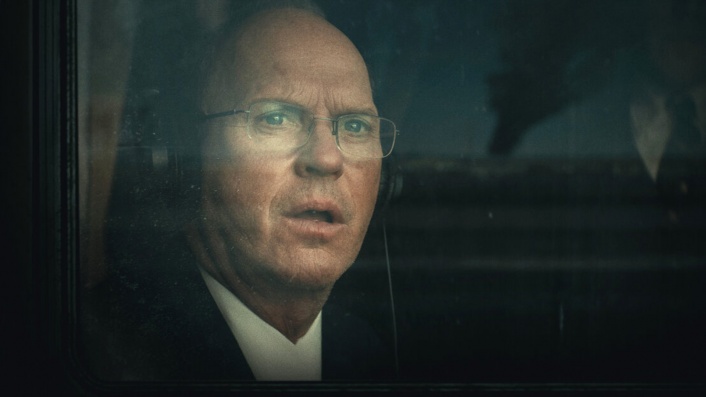 Worth (September 3)
The 20th anniversary of the 9/11 attacks is being marked with a slew of scripted and documentary releases, and based on the positive film festival reviews it initially received before Netflix purchased it, Sara Colangelo's biographical drama may be one of the best. Michael Keaton plays Kenneth Feinberg, the leading U.S. attorney who was tasked with the unprecedented task of deciding how to compensate the families of those killed in the terrorist strikes.
The sheer human cost, and the staggering level of grief, had to be balanced with financial imperatives and government guidelines, putting Feinberg in a seemingly impossible position. It's an ideal role for Keaton, whose internal unease is so expressive, and he has an exemplary supporting cast that includes Stanley Tucci and Amy Ryan to work with.
---
All titles arriving on Netflix Australia in September
September 1
How to Be a Cowboy
Turning Point: 9/11 and the War on Terror
A Star Is Born
Mad Max: Fury Road
The Shiralee
Blindspot: Seasons 1-5
September 2
Q-Force
Afterlife of the Party
September 3
Money Heist: Season 5
Worth
Sharkdog
September 6
The Lighthouse
Countdown: Inspiration4 Mission to Space
September 7
Kid Cosmic: Season 2
Octonauts: Above & Beyond
On the Verge
Untold: Breaking Point
September 8
Into the Night: Season 2
The Circle: Season 3 (weekly episodes)
JJ+E
September 9
The Women and the Murderer
Blood Brothers: Malcolm X & Muhammad Ali
September 10
The Witches
Metal Shop Masters
Lucifer: the Final Season
Kate
Prey
September 14
The World's Most Amazing Vacation Rentals: Season 2
Jack Whitehall: Travels with My Father: Season 5
A StoryBots Space Adventure
You vs. Wild: Out Cold
September 15
Nailed It!: Season 6
Too Hot To Handle Latino (weekly episodes)
Nightbooks
Schumacher
September 16
Final Space: Season 3
He-Man and the Masters of the Universe
My Heroes Were Cowboys
September 17
Squid Game
Chicago Party Aunt
Sex Education: Season 3
Archer: Season 11
The Father Who Moves Mountains
Ankahi Kahaniya
The Stronghold
Archer: Season 11
September 21
Go! Go! Cory Carson: Chrissy Takes the Wheel
September 22
Dear White People: Volume 4
Jaguar
Confessions of an Invisible Girl
Intrusion
Hating Peter Tatchell
Monsters Inside: The 24 Faces of Billy Milligan
September 23
Je Suis Karl
September 24
Jailbirds New Orleans
Blood & Water: Season 2
Midnight Mass
Ganglands (Braqueurs)
The Starling
My Little Pony: A New Generation
Vendetta: Truth, Lies and The Mafia
September 28
Attack of the Hollywood Cliches!
Ada Twist, Scientist
September 29
The Chestnut Man
MeatEater: Season 10 Part 1
Friendzone
Sounds Like Love
No One Gets Out Alive
September 30
Love 101: Season 2
Luna Park
---
See also
* Best new movies and TV series Stan
* Best new movies and TV series on Amazon Prime
* Best new movies and TV series on Disney+
* All new streaming movies & series