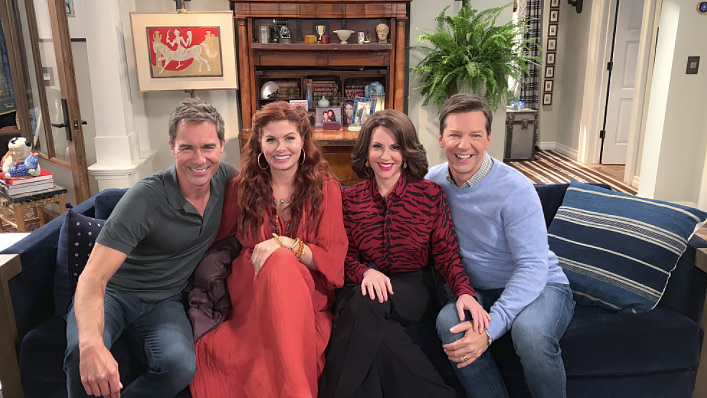 Last drinks: the Will and Grace finale has arrived on Stan

---
It's been more than 20 years since Will and Grace first graced (and uhhh Will'd??) our TV screens. Following the friendship between a gay lawyer and his straight female roomie, the series was rebooted in 2017, adding an additional 9th, 10th, and now 11th season to its original run.
Sign up for Flicks updates
You can check out all 246 episodes of Will and Grace exclusively on Stan for Australian viewers and, as of Friday the 24th of April, you can also shed a happy tear while checking out the series' finale. The final finale, probably. But who knows! Maybe there'll be a re-reboot in another decade or so. Here's your first look via Instagram, below.
Entitled 'It's Time', the series finale sees Will and Grace's apartment all packed up, with Grace on the verge of giving birth and Will determined to stay single after a bad breakup with his ex McCoy (guest star Matt Bomer). The last episode promises the return of all your favourite characters and some exciting guests, including Minnie Driver and Brian Jordan Alvarez.
Fan favourite Megan Mullally commented on the bittersweet conclusion of the rebooted series, saying that, "to have a job doing a show that people liked so much, that's amazing." For her role as Karen, Mullally won an Emmy, one of the show's 91 nominations. Will and Grace is in fact one of the only shows in television history where each of the main cast members has won an Emmy for their role.
Hopefully, for fans of the show, saying goodbye a second time isn't too painful. And hey, you'll always have two decades of material to come back to if you need the company!