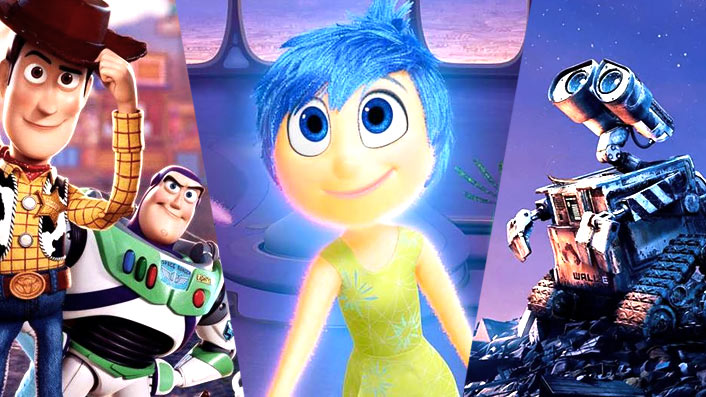 All Pixar movies, ranked from worst to best

---
From the original Toy Story to its most recent production, Onwards, Pixar has so far produced 22 films. Critic Sarah Wards ranks them all, from worst to best.

Twenty-two films. Twenty-five years. So many toys, bugs, monsters, fish, superheroes, cars, rats, robots, people, dinosaurs and brothers with feelings – and (in Inside Out) feelings with feelings themselves, too.
Sign up for Flicks updates
Over such a prolonged and prolific time, Pixar's misses are impressively rare. Much more often than not it has filled its cinematic toy box with beloved playthings, rather than thrown an unwanted item across the room.
From the Toy Story quartet to the company's most recent outing, Onwards, Sarah Ward has ranked every Pixar feature from worst to best.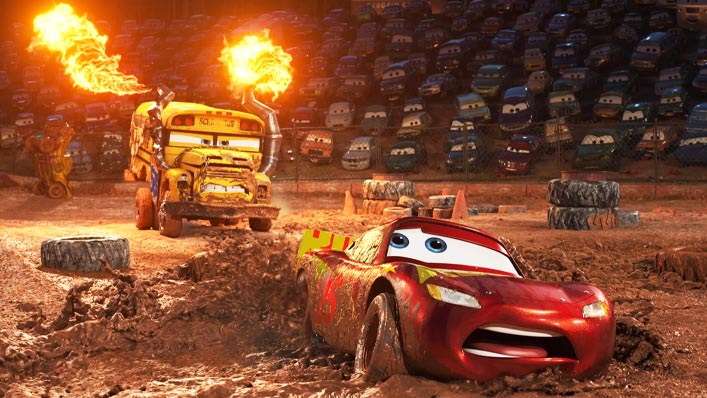 Where to watch
Yes, Pixar made its start with a franchise about animated toys. Continuing another of its franchises just to sell real-life toys, though, isn't its high point. Cars 3 feels directly aimed at parents' wallets – and, charting race car Lightning McQueen's (voiced by Owen Wilson) next chapter, aimed at easily pleasing children as well.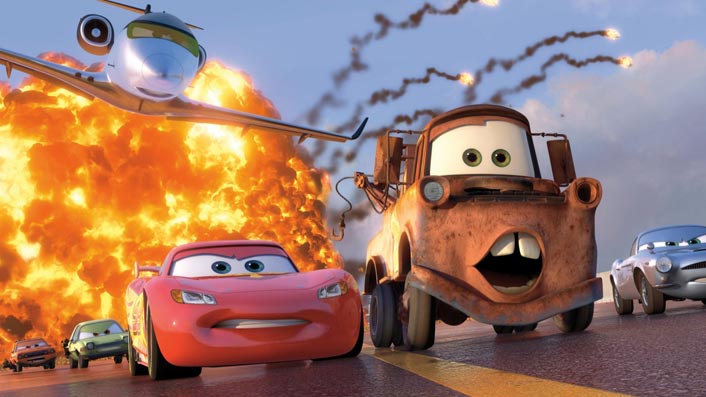 Where to watch
Revving its creative juices in a much lower mode than usual, Pixar's first return race around the Cars track is clunky and generic. Cars 2 also suffers due to its spy subplot, as well as its decision to spend more time focusing on tow truck Mater (Larry the Cable Guy) than Lightning McQueen.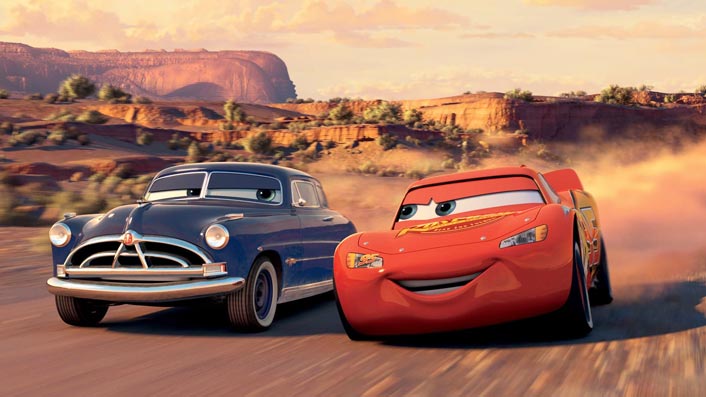 Where to watch
Cars' two sequels aren't great; however the original Cars itself was hardly Pixar's finest moment. Introducing Lightning McQueen and his fast-racing dreams, it's fine enough but also quickly forgettable – except for kids who bugged their parents for so much merchandise (and rewatched their DVDs so often) that more movies followed.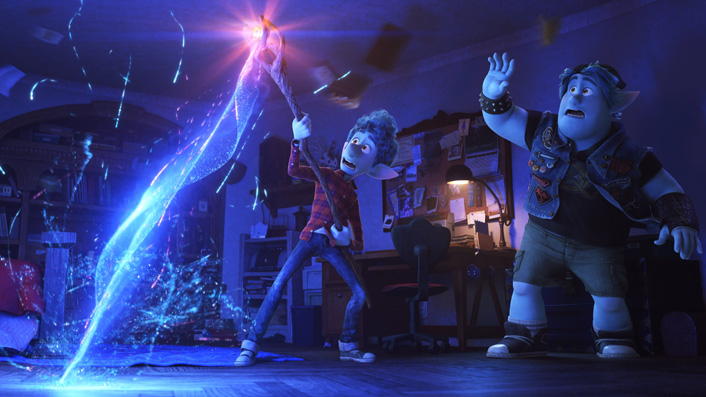 Where to watch
Telling the tale of two brothers (Chris Pratt and Tom Holland) embarking on a quest to spend an unexpected day with their dearly departed, magically resurrected dad, Onward feels as if it has been poured from the Disney mould more than Pixar's. That said, its focus on bonds between male siblings, and on boys expressing emotion, is touching.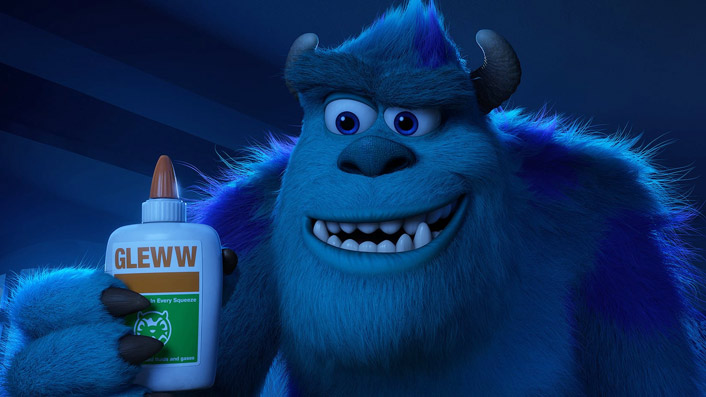 Where to watch
There's an air of familiarity hanging over Monsters University, and its loveable duo of James P. Sullivan (John Goodman) and Mike Wazowski (Billy Crystal) can't scare it away. This 12-years-later sequel was never going to feel as original, and it generates ample warmth. But the been-there, done-that sensation remains strong.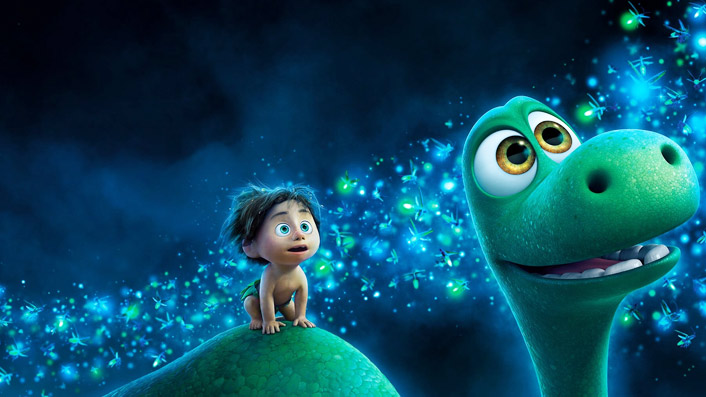 Where to watch
What if an asteroid hadn't wiped out the dinosaurs? This Pixar effort builds upon that idea, exploring an alternative history where dinosaurs and cavemen co-exist. While the story is slight, The Good Dinosaur does boast constantly impressive imagery. Indeed, viewers can be forgiven for devoting more attention to the scenery.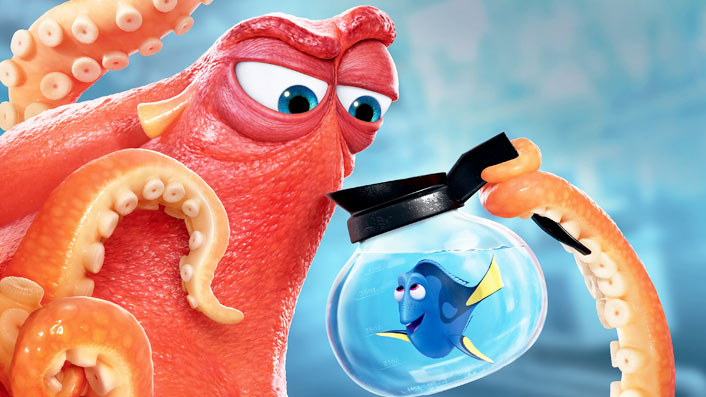 Where to watch
Finding Dory is another of Pixar's sequels that proves enjoyable and definitely doesn't lack in charm, but still remains caught in the slipstream of its better predecessor. In the spotlight this time is the forgetful titular blue tang fish (Ellen DeGeneres). But audiences without her amnesia will spot this follow-up's formulaic moments.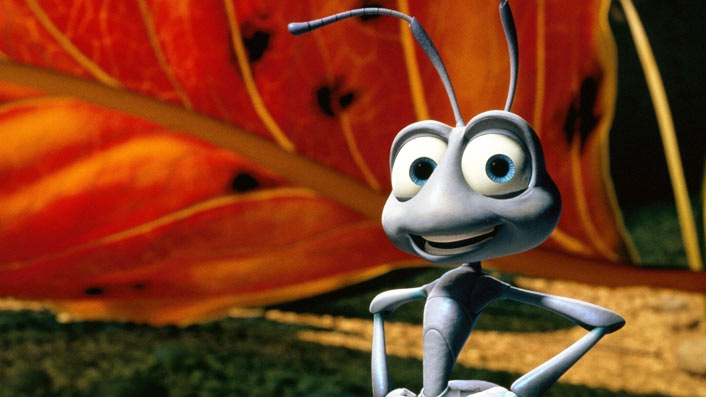 Where to watch
Inspired by the fable The Ant and the Grasshopper, A Bug's Life is witty and energetic. It's also an example of a great Pixar film easily surpassed by other, better Pixar films. Still, even though it released around the same time as Antz, this tale of an ant trying to save his colony from grasshoppers is the more memorable of the two.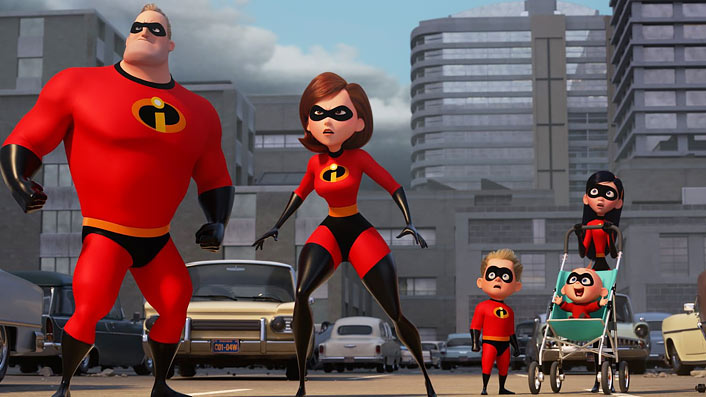 Where to watch
Outside of the Toy Story films, Incredibles 2 ranks as Pixar's most successful sequel – a follow-up that nods in the expected direction but still makes its own imprint, even if it doesn't quite better its predecessor. Pondering the power of perception proves a worthy move, as does the playfulness dripping through this second look at the Parr superhero family.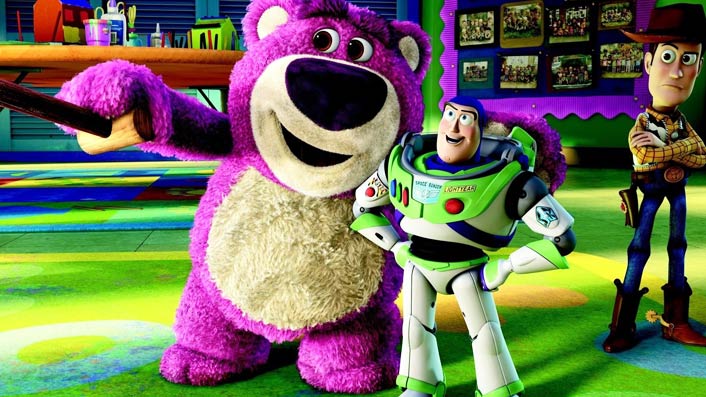 Where to watch
Initially, this is where the Toy Story franchise was going to end its childhood antics, earnest emotion and earned life lessons, 15 years after both it and Pixar's foray into feature filmmaking started. And, although Toy Story 4 eventually got that honour – and did so better – Toy Story 3 still works a treat as a swansong.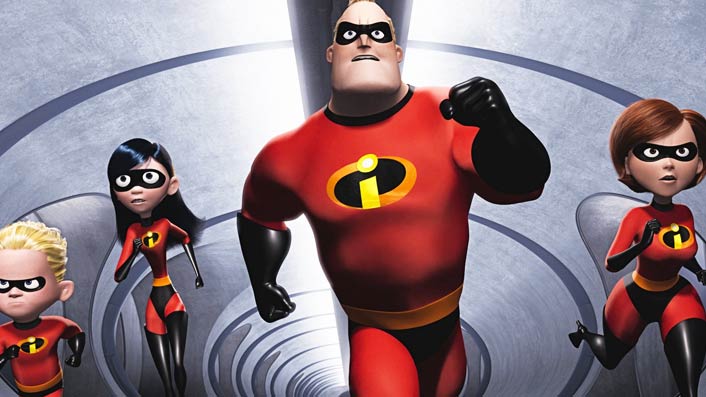 Where to watch
Pixar's jump into the superhero fold long preceded the current caped crusader-heavy cinematic landscape. Actually, The Incredibles' success could've easily planted live-action ideas into other studio heads' minds. Focusing on a family of enhanced saviours, it perfects one thing above all others, and it makes all the difference: the satirical, fun yet still contemplative tone.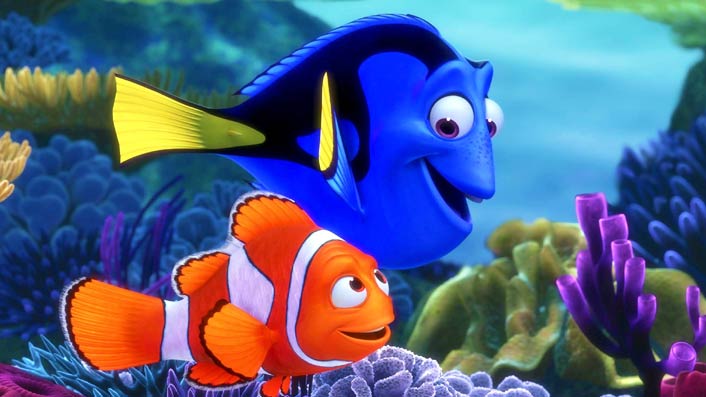 Where to watch
The film that caused oh-so-many people to buy their own orange-hued clownfish, Finding Nemo is the Pixar film that became an utter phenomenon. From its heartwarming narrative and spot-on voice cast to its eye-popping animation – and its vivid, inventive vision of underwater life and the ocean creatures within it, too – it deserved the response.
Where to watch
It only took four years and three films for Pixar to make its first sequel, but the rush was understandable. When you make a Toy Story-sized hit, you naturally dive back into the toy box and make a follow-up quick smart. And, if you're this studio, you make a second effort that almost stands on par with its predecessor.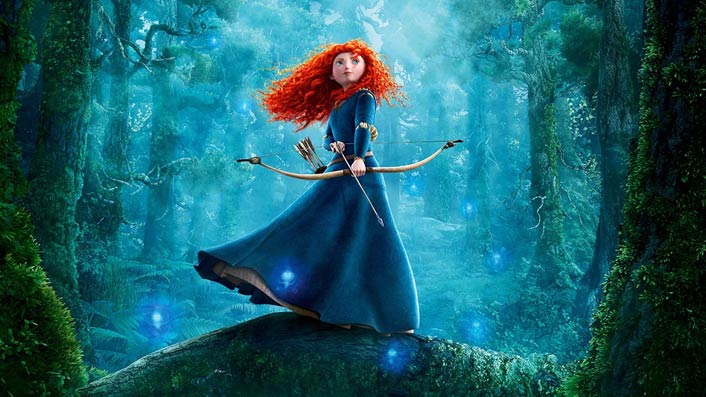 Where to watch
Set in Scotland, and focusing on a princess (Kelly McDonald) determined to eschew tradition and forge her own path, Brave immediately stood out from the rest of Pixar's catalogue in a culturally specific and female-oriented way. In fact, among its other highlights, it's the studio's first – and still only – feature with a female director.
Where to watch
Pixar's best films lean heavily on emotions that other family-friendly fare from other studios frequently avoid. In pondering what the future holds for its playthings, Toy Story 4 does just that in a savvy and insightful way. It also benefits from Keanu Reeves as stuntman toy Duke Caboom, which was always going to turn out nicely.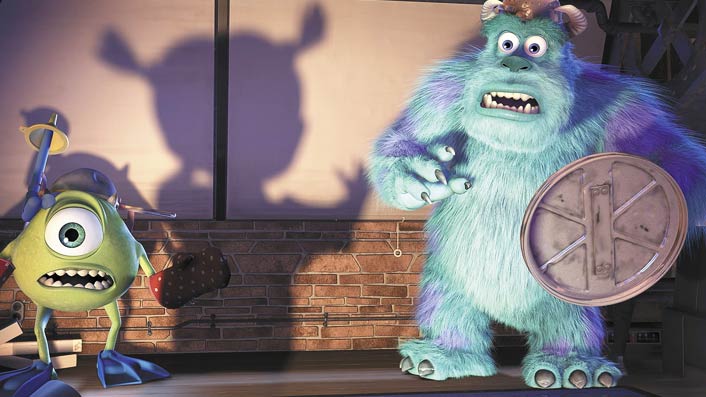 Where to watch
Delving into childhood fears, Monsters, Inc was Pixar's fourth feature – and it instantly won over hearts and minds thanks to its creative concept. The premise: monsters do indeed exist, and they're employed by the titular factory to generate energy by scaring children. Also a standout is the movie's vocal double-act of John Goodman and Billy Crystal.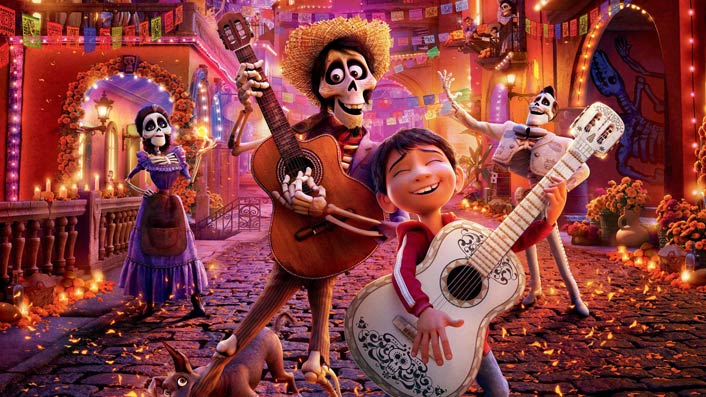 Where to watch
Such a rich flow of bittersweetness courses through Coco, and such a gloriously distinctive look and feel, too. Both are infectious, and only prove more so as the film dives further into the exploits of music-loving Mexican 12-year-old Miguel (Anthony Gonzalez), who finds himself accidentally stuck in the Land of the Dead.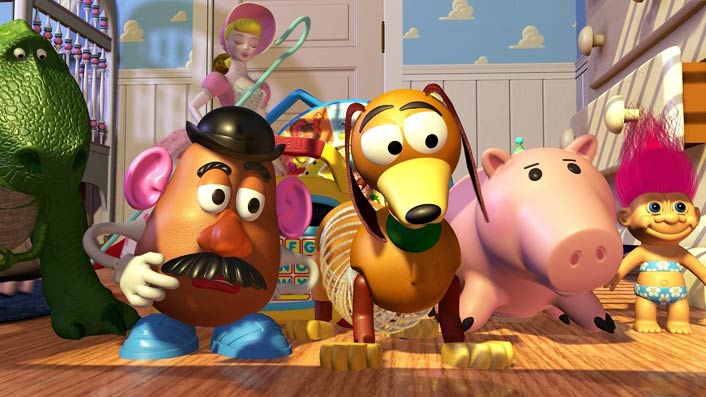 Where to watch
Pixar's very first film, and still one its absolute best, Toy Story set the company's formula in motion – and did so in a warm and winning way. Bringing toys to life as cowboy doll Woody (Tom Hanks) grapples with the arrival of astronaut figure Buzz Lightyear (Tom Allen), it's as sweet as it is smart, and as engaging as well.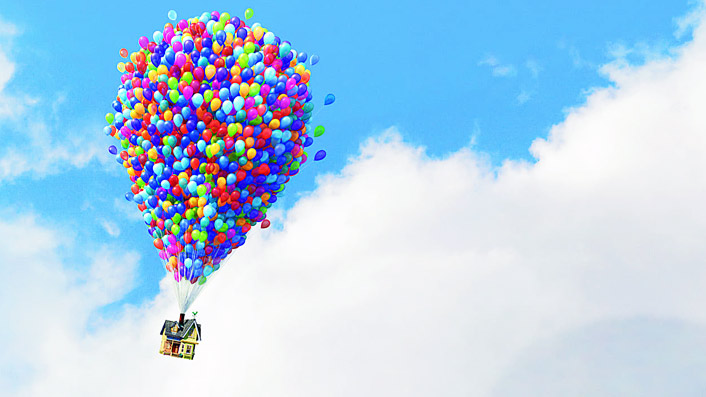 Where to watch
Ed Asner's casting as a widower in Up ranks among Pixar's best decisions. So is the entire film itself, and its deep and textured musing on the impact of grief. A large number of Pixar movies tap into a rich vein of poignancy, but few more so than this balloon-filled tale – which was deservedly nominated for the Best Picture Oscar.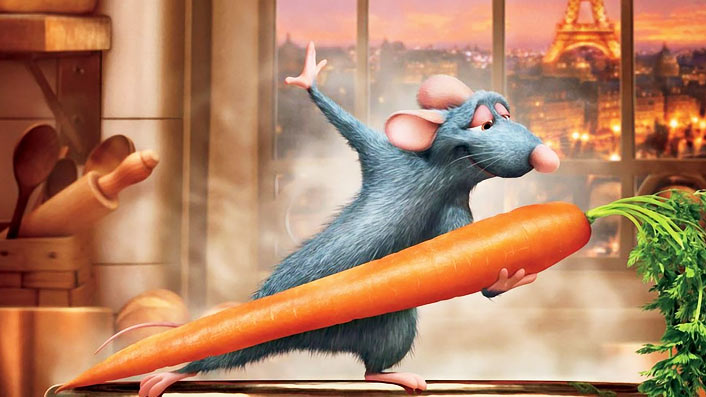 Where to watch
Clever, zippy and persuasive in its exploration of passion and artistry, Ratatouille cooks up a whole-hearted delight – all while homing in on a rat named Remy (Patton Oswalt). This twist, of course, is that this rodent dreams of being a chef. Like said scampering critter, the movie achieves its dreams.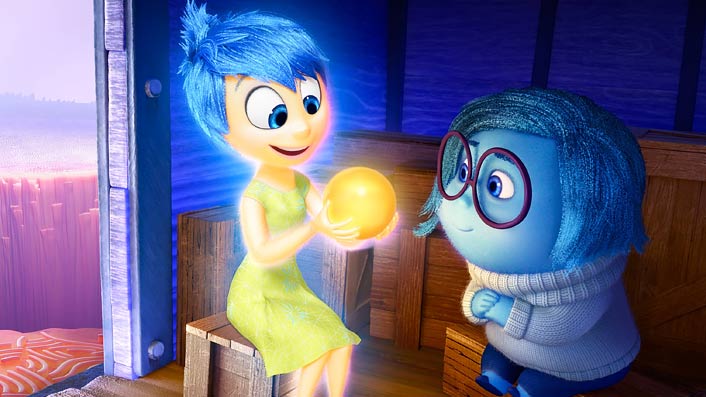 Where to watch
'What if emotions had emotions?' might be the most Pixar concept ever. But Inside Out is also the studio's most emotionally astute film yet. Set inside a young girl's mind, it lets Joy (Amy Poehler), Sadness (Phyllis Smith), Anger (Lewis Black), Fear (Bill Hader) and Disgust (Mindy Kaling) all clash with revelatory results – and clearly sports a stellar cast.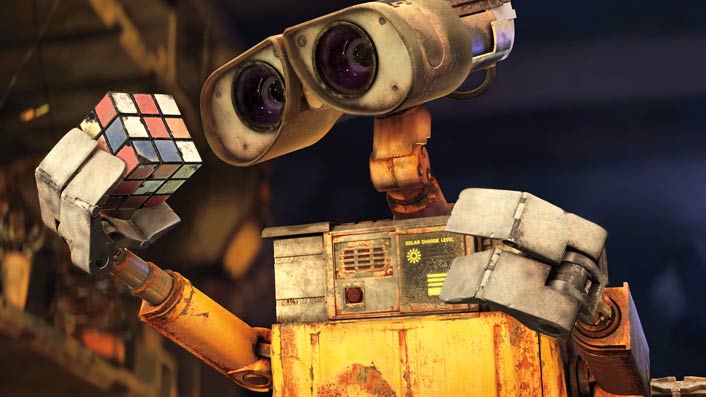 Where to watch
Buzzing with heart, soul and thoughtfulness as it follows a lonely trash-compacting robot collecting rubbish across an otherwise uninhabited earth, Wall-E is Pixar's masterpiece. The visual storytelling, the sci-fi smarts and the deep-seated yearning all play their part, as does the expressive animation.