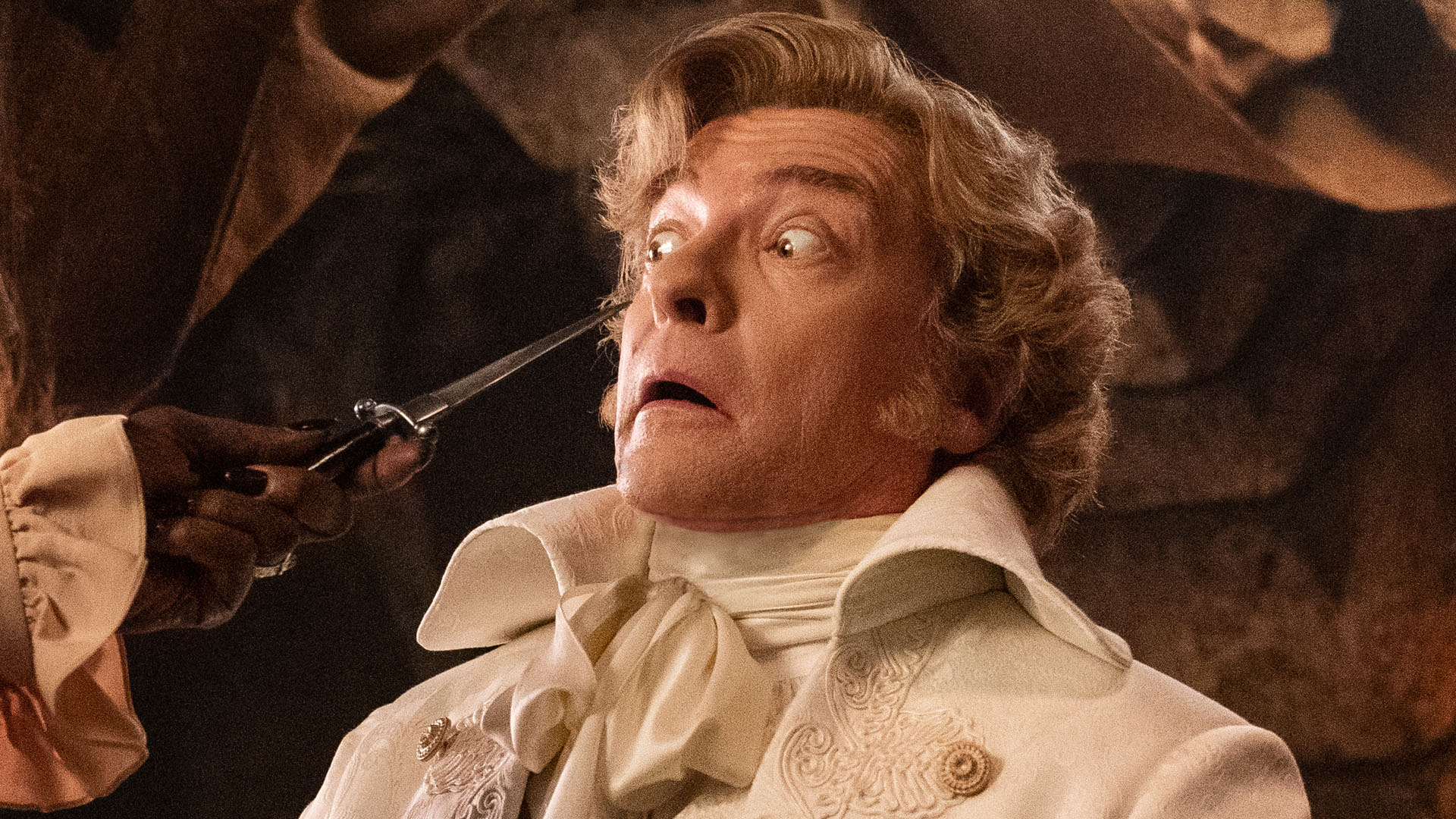 It's pirate Rhys Darby vs Taika Waititi's Blackbeard in the very funny Our Flag Means Death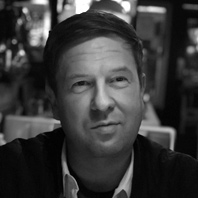 ---
Rhys Darby sets sail (on a collision course with Taika Waititi's Blackbeard) in Our Flag Means Death—a pirate comedy series infused with New Zealand sensibility, writes Dominic Corry.
The New Zealand comedic sensibility continues to furtively take over the planet with the new Rhys Darby/Taika Waititi pirate series Our Flag Means Death. Set in 1717 ("The Golden Age of piracy"—presumably Napster begat the Silver Age), Darby stars as a (real-life) wealthy landowner named Stede Bonnet who decides to become a "gentleman pirate" despite lacking a propensity for pillaging, let alone anything resembling the killer instinct required to command the seas.
Darby's old Flight of the Conchords collaborator Waititi is an executive producer on the series. He also directed the pilot and (eventually) shows up on screen as Edward Teach aka Blackbeard.
Waititi's involvement no doubt helped get this show over the line, but he didn't create or write it—the principal behind-the-scenes talent is American David Jenkins, who previously created the short-lived but well-regarded sci-fi comedy series People of Earth, which ran for two seasons in 2016-17.
However, Waititi's comedic fingerprints are all over this, and the tone of the series is very much determined by Darby's lead performance. It's actually impressive the degree to which they've constructed the show around his familiar comedic presence. There's at least one Kiwi known to be on the American show's writing staff: multi-hyphenate Simone Nathan, who created, wrote and is starring in an autobiographical TV comedy series called Kid Sister, which is currently shooting around Auckland.
However they approached it, Our Flag Means Death feels like an extension of the laconic, dry, silly, mannered, impish, po-faced sense of humour perfected across Conchords, Thor: Ragnarok, the What We Do In The Shadows TV show and Wellington Paranormal. Which is to say, it's very funny in a familiar way. But it also feels fresh.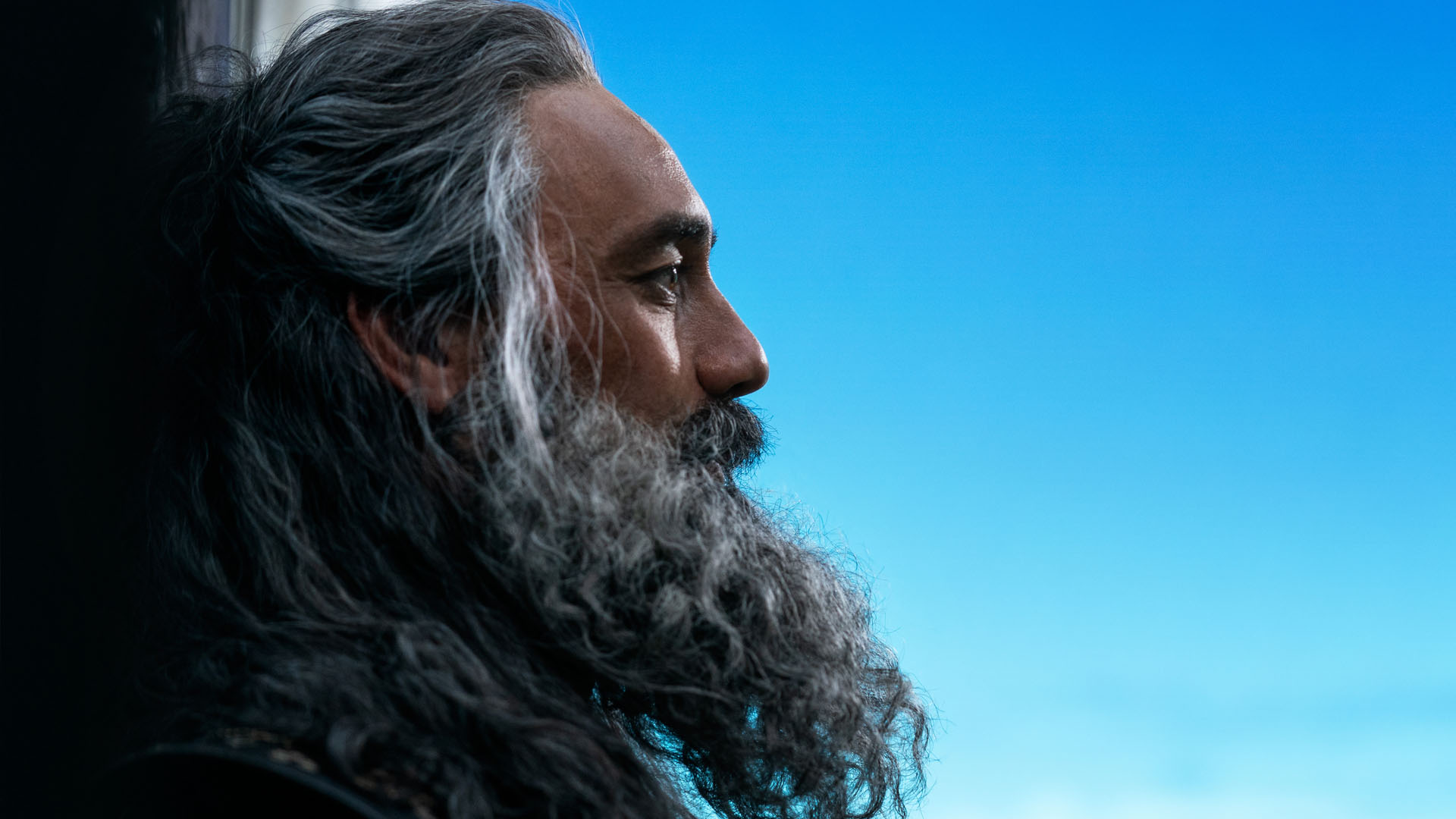 It's a genuine novelty to see Darby channelling a certain kind of New Zealandness, accent and all, at the centre of a proper big budget American TV show. As Blackbeard, Taika keeps his Kiwi accent too, and it's awesome to see. At one point, Blackbeard says to Bonnet: "You've got it all sussed out, don't you?", which is about as Kiwi a turn of phrase as I can imagine. God bless Taika and friends, these guys are breaking down NZ cultural cringe one project at a time.
Darby is obviously talented, but nobody would be in a rush to call him a subtle actor, even within the context of the inherent subtlety of the New Zealand personality that defines him. This role suits his broad tendencies, even more so than what is technically Darby's most widely-seen performance to date: that of an expositional NPC in the two recent ridiculously successful Jumanji movies.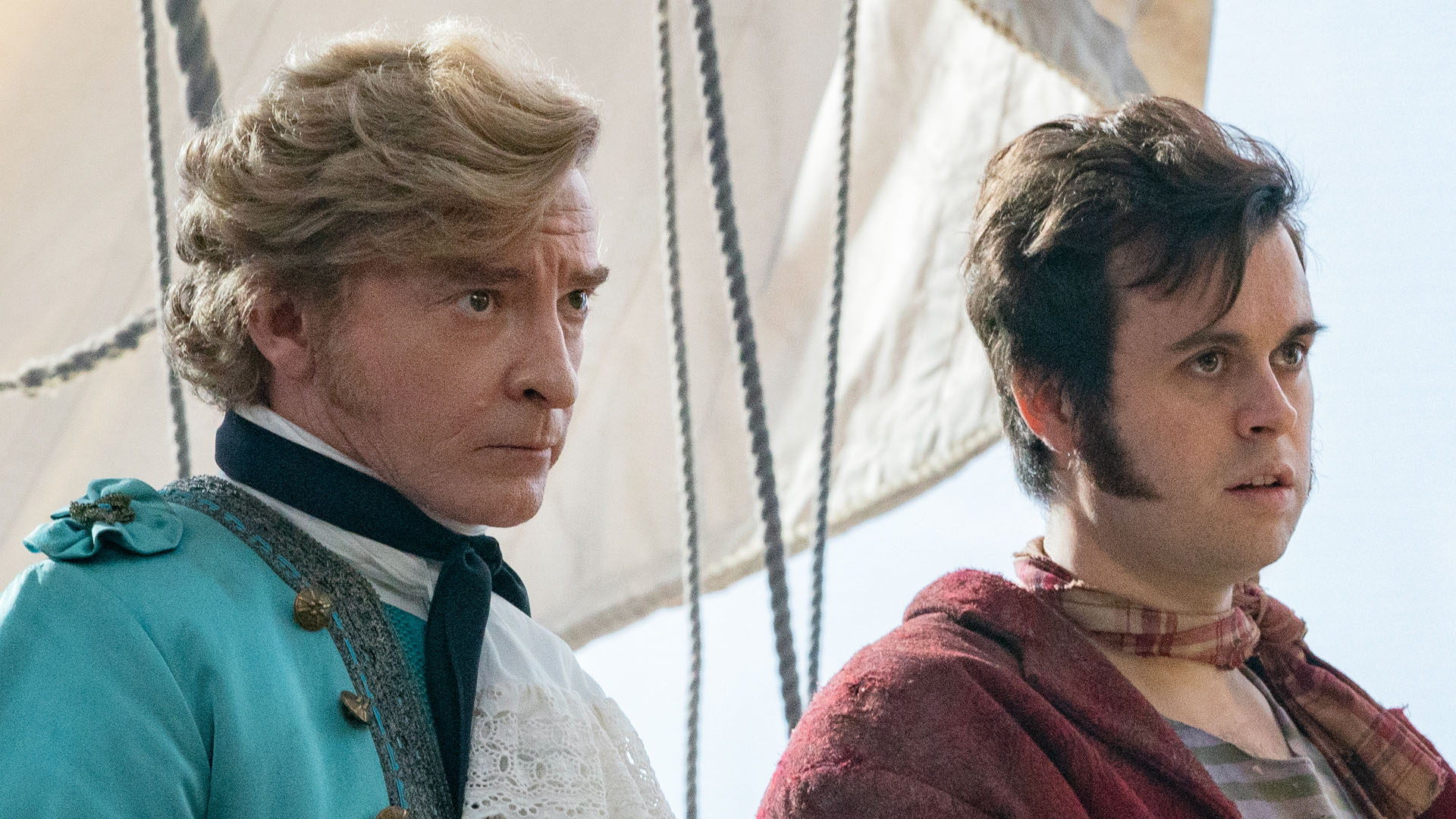 Bonnet often evokes Darby's character from Conchords, so anyone hoping for this to be something along the lines of "Murray at sea" won't be disappointed. But as much as Darby ably carries the series, there's plenty more to it than just what he has to offer, not least of the which is a cornucopia of stellar character actors, most of whom are playing members of Bonnet's crew who can't believe this milksop is their captain.
In a similar manner to how What We Do In The Shadows has proved a fruitful showcase for the arguably heretofore under-appreciated talents of Matt Berry and Mark Proksch, Our Flag Means Death platforms half a dozen or so familiar faces due a breakout performance.
The increasingly ubiquitous Brit Joel Fry (Yesterday, Cruella) is in fine pirate form here, as is Nat Faxon, who I'll always associate with the one-and-done 90210 behind-the-scenes comedy Grosse Pointe, but is probably better known for winning an Oscar (alongside fellow character actor Jim Rash) for writing the 2011 George Clooney movie The Descendants.
Sign up for Flicks updates
Stalwart Scot Ewen Bremner (Trainspotting, First Cow) is also a welcome presence as Mr Buttons, Bonnet's first mate and the only shipmate not plotting to kill him. Hodor himself, Kristian Nairn, is clearly having fun as the brutish Wee John Fenney, and the omnipresent Matthew Maher (Captain Marvel, Marriage Story) generates a lot of laughs as Black Pete, who claims to have previously worked for Blackbeard, which nobody believes. Except Stede.
Less familiar names such as Samba Schutte, Nathan Foad and especially Samson Kayo all bring something unique to their shipmate characters, each of whom is gently fleshed out as the series progresses. Additionally, it's nice to see Aussie talent Clauda O'Doherty—who played American television's first ever realistic Australian character in the underrated Judd Apatow-produced series Love (2016-18)—show up as Bonnet's abandoned wife.
There's also a smattering of comedy all-stars who show up in recurring roles, including SNL-affiliated talents such as Leslie Jones and Fred Armisen.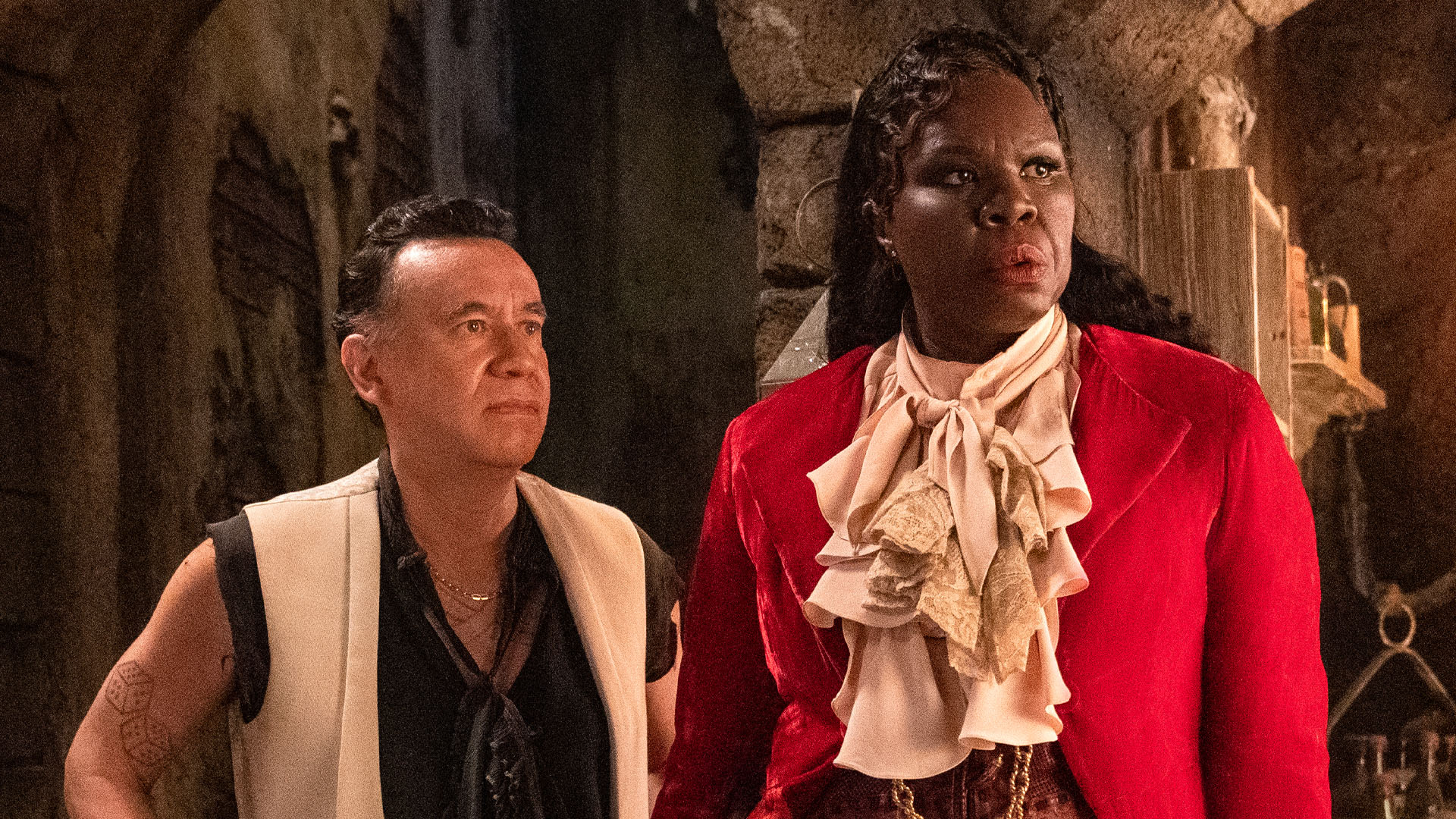 With its life and death stakes alongside its commitment to silliness, Our Flag Means Death could easily have felt like a five minute sketch stretched out far beyond its premise. But there is an actual story being told here, and they do a surprisingly good job of slowly illustrating Bonnet's motivations for breaking pirate.
There's also a couple of mysteries in play, and the show gets a shot in the arm when Taika begins to have a more central role in episode four. Seeing him and Darby square off on screen is a treasurable experience.
Existing pirate comedies are mostly terrible (anyone remember 1983's Yellowbeard?—yeesh!) and although the mega-successful Pirates of the Caribbean franchise coasted along on lighthearted banter, were they ever actually funny? Although I suppose we should credit those movies for helping to make the tropes ribbed here so identifiable, even if the central thrust (poshie-turned-pirate) is something of a riff on 1935 Errol Flynn classic Captain Blood. Which is the pirate movie Sloth was watching in The Goonies.
Our Flag Means Death takes what could've been a one-note premise and makes bountiful comedic and narrative hay.
Are you going to enjoy it? You [PIRATE SOUND]