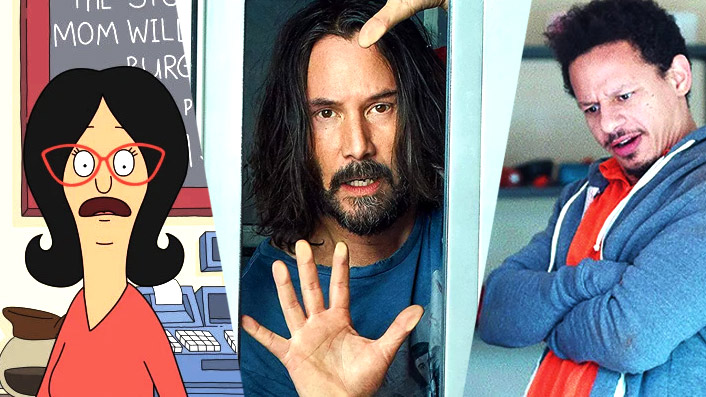 9 movie comedies to look out for in 2020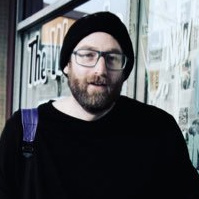 ---
Some highly notable comedies are set to arrive in cinemas this year. Comedian Dan Brader picks nine rib ticklers he's most looking forward to.
The world feels like a pretty dark and disturbing place right now, with a constant array of new catastrophes to keep track of – from Trump this to coronavirus that. Therefore a good old fashioned comedy might be just what the doctor ordered.
A range of highly notable releases look set to tickle our funny bones in 2020. Some of these films are sequels to beloved movies, while others come from comedians working on the big screen for the first time.
Here are the nine movie comedies arriving this year that I'm most looking forward to.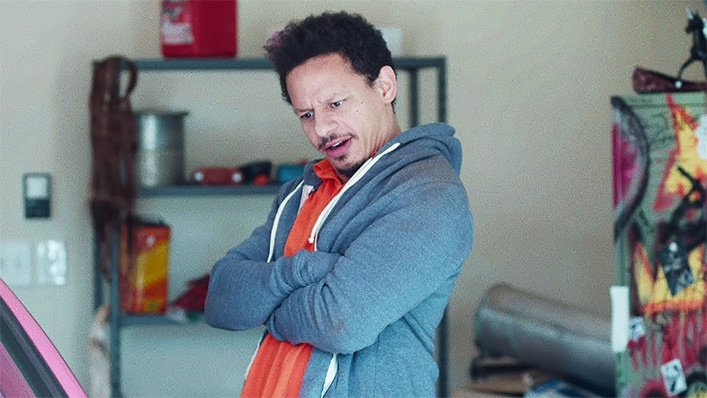 Cult comedy star Eric Andre is finally heading to the big screen! He's had small roles before but Bad Trip will be his first time as the brains behind the operation. Andre is best-known as the titular host of Adult Swim's bonkers late-night chat show parody The Eric Andre Show, which is like The Tonight Show on magic mushrooms – full of bizarre interviews, insane pranks and crazy characters he jumps inside the skin of.
Bad Trip is a road trip movie that seems to follow this wild trajectory, with Andre playing warped practical jokes on the general public and using hidden cameras to capture them. It's in-your-face and aggressively weird comedy. Can't wait!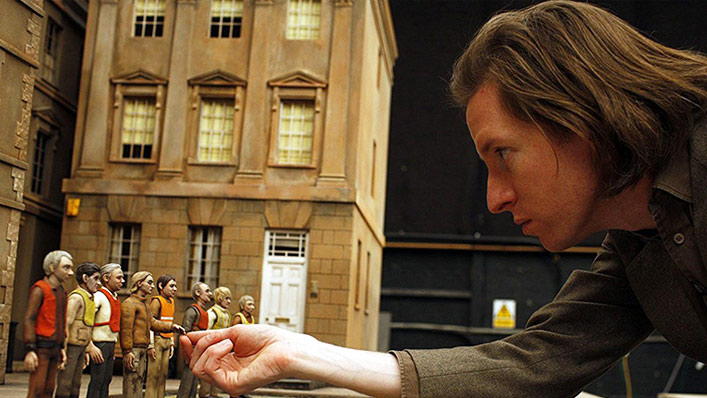 Wes Anderson makes movies like no other. He's a meticulous craftsman whose fingerprints are all over every aspect of his films, from opening credits to costume and set design. His work is accused by some critics for being style over substance, but to hell with those naysayers.
The French Dispatch will see Anderson bring his unique sensibilities to a story about American journalists in 20th Century France. The director has assembled another quality cast, which includes Saorise Roman, Timothlee Chalamet and frequent collaborator Jason Schwartzman. Expect another hilarious, heartfelt and idiosyncratic comedy from a modern American master.
Sign up for Flicks updates
This is a remake of Force Majure, Sweden's darkly humorous exploration of fragile masculinity, which tells the story of a man who selfishly abandons his family during an avalanche at a ski resort. American remakes of European films are often guilty of softening the edges and diluting challenging and unique material. Hopefully Downwill will buck this trend, as one of the writers is Jesse Armstrong – who's known for caustic comedies such as Peep Show and Succession. Will Ferrell will star alongside Julia Louise Dreyfuss.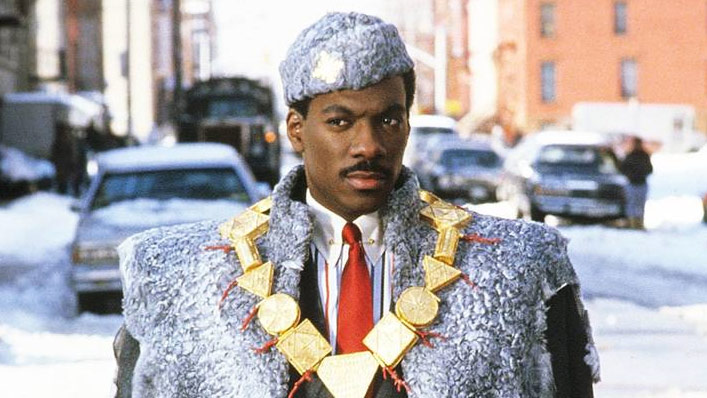 Eddie Murphy's been making a bit of a comeback lately and this belated sequel to the 80s hit will attempt to keep his winning streak alive. The film reunites the core cast from the original movie, with Craig Brewer (director of Dolemite Is My Name) in the director's chair. Information about the plot is scarce; all we know is Murphy's character must return to the US to meet a long-lost son who will the future heir to his throne. I'm hoping this long-awaited sequel retains the original's charm and isn't a phoned-in cash grab.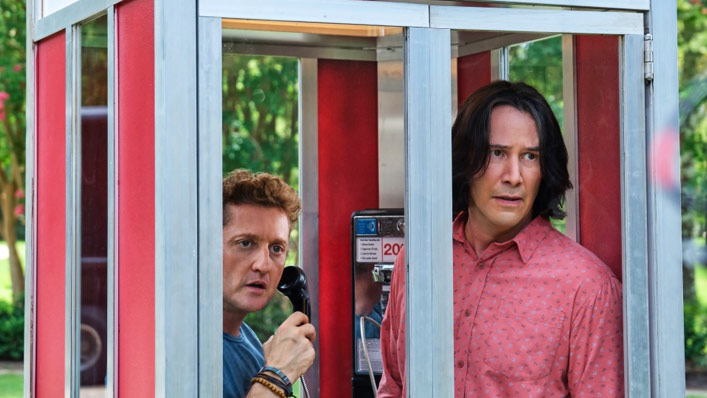 We haven't seen this iconic 80s/90s duo of a lovable metal-heads since 1991! Not much is known about the new Bill and Ted storyline, but basically Bill and Ted are now regular middle-aged suburban dads. They're visited by a time traveller who informs them they must cook up a great rock song powerful enough to save the entire universe. They'll also be reunited with The Grim Reaper (William Sadler) who, in Bill & Ted's Bogus Journey, was a hilariously deadpan contrast to the titular duo's unwavering enthusiasm and goofy behaviour.
Kumail Nanjiani, who will star in the romantic comedy / murder mystery hybrid The Lovebirds, is one of the best stand-up comedians working today. He was a key cast member of the hilarious TV series Silicon Valley and the writer/star of the sweet-natured romantic comedy The Big Sick (which was one of my favourite films of 2017). According to the official synopsis,  a couple (Nanjiani and co-star Issa Rae) experiences a defining moment in their relationship when they are unintentionally embroiled in a murder mystery.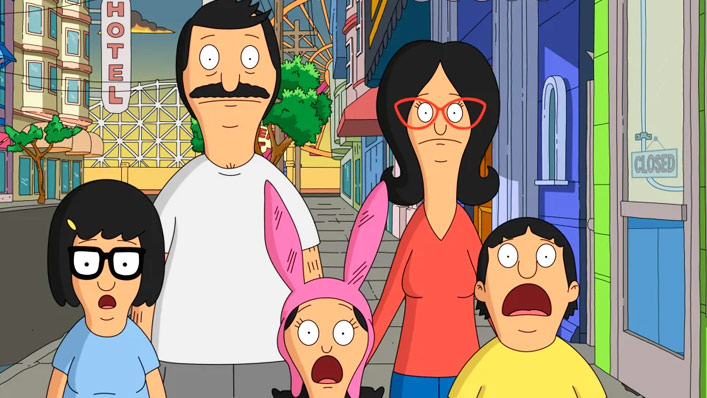 Bob's Burgers is one of my favourite animated TV comedies, so I'm pretty excited about the upcoming movie length spin-off. It features an impeccable cast of voice actors (headlined by the great H. Jon. Benjamin!) and often features cameos from excellent stand up comedians such as Eddie Pepitone. It's irreverent but sweet-natured and wholesome, reminiscent of early episodes of The Simpsons. Fingers crossed!
Writer/director Judd Apatow is the comedy guru behind classics such as The 40-Year-Old Virgin and Knocked Up. In King of Staten Island he'll work with rising young comedian Pete Davidson in an NYC-set comedy/drama loosely based on Davidson's childhood in Staten Island, which includes the heartbreaking loss of his father in 9/11. Apatow memorably combined comedy and pathos in his excellent 2009 film Funny People; hopefully this film will bring more of the same.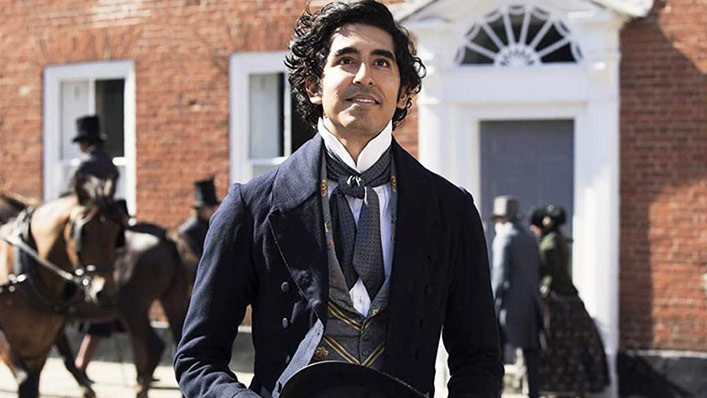 English comedy genius Armando Iannucci (The Death Of Stalin, In the Loop) brings his spin on the classic Charles Dickens novel. As both a writer and a director, Iannucci is known for whip-smart dialogue and pitch black comedy. He's subverted convention by casting Dev Patel (who is of Indian descent) in the title role, and no doubt Iannucci has other unique spins to put on this material. His comedy gem The Death Of Stalin was one of 2017's best films.