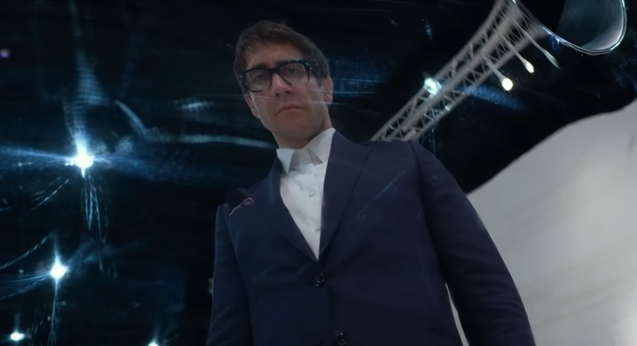 A strutting, self-satisfied Jake Gyllenhaal is the best thing about Velvet Buzzsaw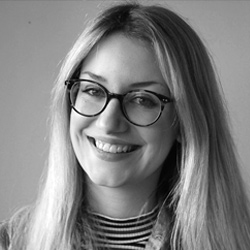 ---
Jake Gyllenhaal, Renee Russo and Toni Collette star in this supernatural horror set in the high-end art world. From Oscar nominee Dan Gilroy (Nightcrawler), the film is currently streaming on Netflix.
As a snobby art critic, Gyllenhaal excels once again, but as Katie Parker reports, the film as a whole is a bit of a letdown.
Criminally overlooked on its release, director Dan Gilroy's 2014 thriller Nightcrawler has quietly become something of a modern classic—not least due to Gyllenhaal's chilling turn as an emaciated, parasitic L.A. video-journalist.
It was cause for celebration, then, when Netflix announced that it was releasing another collaboration between the two: Velvet Buzzsaw. This time a satire-cum-horror set in the absurd and superficial L.A art scene, many of us hoped, nay, yearned for yet another shattering, scathing critique of modern culture.
It should surprise you not at all, then, to hear that Velvet Buzzsaw is a bit of a disappointment.
Revolving around the lives of the various movers and shakers in the L.A gallery scene, Velvet Buzzsaw hones in on a group of gleefully archetypal art snobs. All content in their fickle little bubble, things are disrupted when art agent Josephina discovers a lifetime's worth of mesmerising paintings in the apartment of a deceased neighbour—which prove equally captivating to anyone who sees them.
Everyone wants a piece, but it soon turns out there is a reason the pieces were kept from the public—and that anyone who profits from the work will meet a sticky, yet arty, end.
For those hoping for another great Gyllenhaal performance, though, you're in the right place. As Morf, he is at his best: a strutting, self-satisfied soulless ghoul, his constant exclamations of vacant critique more-or-less carry the film.
Sign up for Flicks updates
Unfortunately, though, it's not enough to keep the whole thing together. Visually stunning but weirdly hollow, the film's descent into gory horror has none of the bite it desperately needs—and all too often feels like it's squandering its best ideas.
It's The Square meets Final Destination, which, I agree, sounds amazing. Sadly let down, however, by an overall lack of impact and the slightly rushed feeling that a few too many Netflix original movies tend to have, Velvet Buzzsaw is no modern classic—but hopefully will get enough views to give an amazing team another chance at greatness.