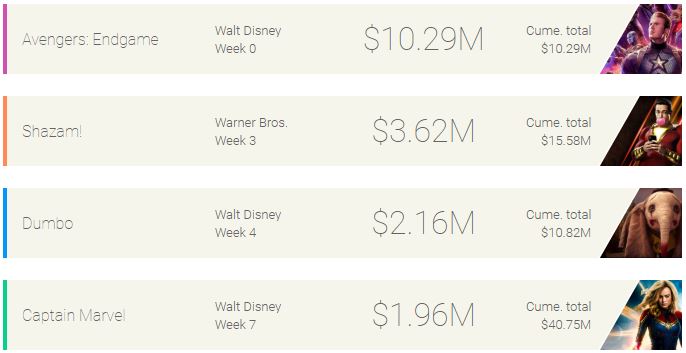 Weekly box office: Endgame scores highest opening day in Australian history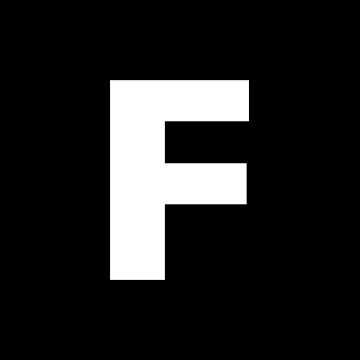 ---
Avengers: Endgame has utterly annihilated the Australian box office, shooting to the top of the Australian weekly chart – despite opening on the last day of the week.
The highly anticipated blockbuster took the top spot with $10.29 million, breaking the highest opening day record in Australian history.
Here are the top 10 films at the Australian box office, April 18 to April 24.
1. Avengers: Endgame (Disney) $10,290,526
2. Shazam! (Warner Bros.) $3,623,912
3. Dumbo (Disney) $2,162,420
4. Captain Marvel (Disney) $1,962,362
5. Wonder Park (Paramount) $1,847,158
6. The Lego Movie 2 (Warner Bros) $1,428,952
7. The Curse of the Weeping Woman (Warner Bros.) $1,356,199
8. Five Feet Apart (Roadshow) $1,027,302
9. Little (Universal) $849,577
10. Us (Universal) $786,866
* Estimated figures as at 11:43 AM 26/04/19. For official box-office chart, contact MPDAA