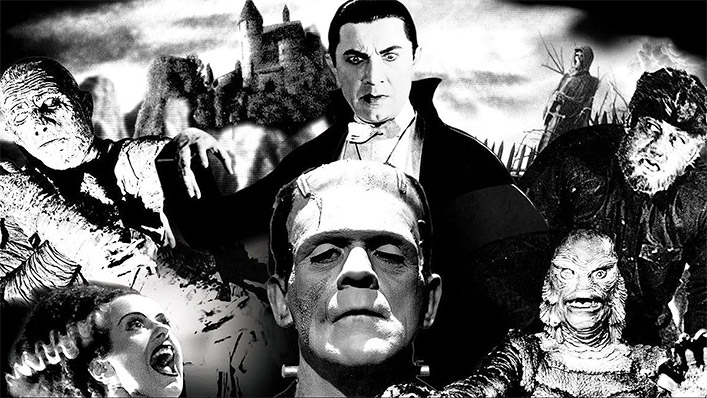 More Universal monster movies are coming including Ryan Gosling's Wolfman and another Dracula

---
With the present era of cinema being so globally dominated by cinematic universes, it's fun to look back at Universal's slew of monster movies in the 1930s as one of the first examples of a now-omnipotent trend. Sure, Dracula, Frankenstein's monster, and the Creature from the Black Lagoon may not spring to mind as instalments in a Marvel-esque shared fictional universe, but their classic appeal and endless capacity for adaptation make them just as franchisable as any of the Avengers.
The concept of a Universal Monsters reboot was sadly staked through a heart a few years ago with the lukewarm critical and commercial reception of franchise attempts Dracula: Untold and The Mummy. But this year, Leigh Whannell's suspenseful The Invisible Man remake has jolted new life into Universal's plans. There's already confirmation of a few upcoming Universal Monster movies that each sound pretty appealing in their own way.
Sign up for Flicks updates
Firstly, the internet's boyfriend Ryan Gosling will star as The Wolfman in another film from Leigh Whannell, who can be counted on to come up with a contemporary twist on the lycanthropic, tragic Universal monster. Originally portrayed by Lon Chaney Jr, the character is an unusually sympathetic villain, something that the very un-monstrous Gosling could have a fun time with.
Destroyer director Karyn Kusama is next up to bat after that with an official Dracula film; we don't have any casting or story details so far, and it's hard to think of a 'vampire movie' angle that hasn't already been done. If anyone can come up with something truly monstrous and glam at the same time, it's Kusama, who has done great work on films such as Jennifer's Body and The Invitation.
Finally, Toy Story 4 director Josh Cooley has signed on to direct a family friendly live action film entitled Little Monsters, which has been mysteriously described as "a love letter to classic Hollywood and the history of filmmaking with a story that takes a multigenerational approach to the monsters." Sounds like a 2020 update on The Monster Squad, right?
Whether these reboots will do something new with their material remains to be seen. But if you're a fan of the Bela Lugosi and Boris Karloff movies, it could be worth keeping your eyes peeled for more information; remember how good The Invisible Man was?