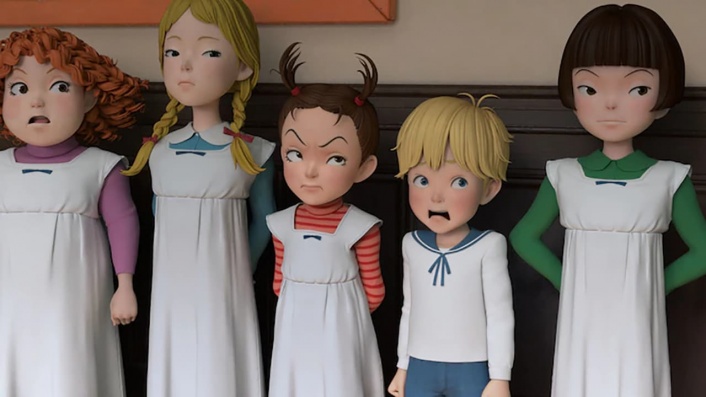 Trailer and release date for Studio Ghibli's Earwig and The Witch

---
The glorious animated films of Japan's Studio Ghibli have always been two-dimensional in the technical sense only.
But things are a little different with Earwig and the Witch, Ghibli's 2021 release. Although it looks just as lively and fluid as any of your Ghibli faves, the Gorō Miyazaki film is the studio's first entirely 3D CG feature.
Adapted from the children's novel by Diana Wynne Jones, Earwig and the Witch is the story of a headstrong orphan, adopted by a bossy witch who promises to teach the young girl magic in exchange for help with a never-ending series of chores.
That simple plot, and the perky trailer below, will definitely remind Ghibli fans of a few other classics, such as Howl's Moving Castle (also adapted from a Wynne Jones book) and Kiki's Delivery Service, which features a similarly sardonic black cat companion.
The English dub of Earwig and the Witch stars Kacey Musgraves as a red-headed rockstar, Richard E. Grant as the ominous Mandrake and Dan Stevens as the aforementioned talking cat.
Earwig and the Witch will be released in Australian cinemas on February 4. Click the link below to snatch up your own tickets, before they get spirited away.