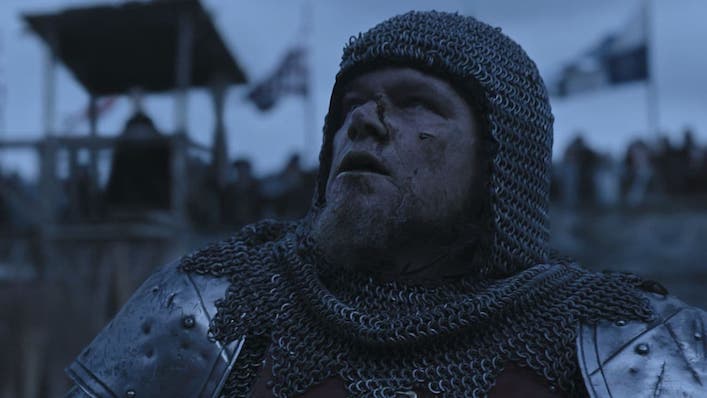 Trailer and release date for Ridley Scott's 14th century epic The Last Duel

---
Longing to see IRL best buds Matt Damon and Ben Affleck duke it out in 14th century France? Well, you might just not be aware of it yet, because The Last Duel has only just released its first tantalising trailer.
Directed by fantasy and sci-fi visionary Ridley Scott, the film depicts true events from the Hundred Years War, namely the contentious conflict between the noblemen Jean de Carrouges and Jacques Le Gris. Their trial by combat was France's last sanctioned duel in history, and it's being played out by a pair of actual childhood friends, who also co-wrote the film's screenplay together. Aww.
This historical epic is based on Eric Jager's book The Last Duel: A True Story of Crime, Scandal, and Trial by Combat in Medieval France, with indie filmmaking darling Nicole Holofcener teaming up with Affleck and Damon on the screenplay adaptation. It's the duo's first collaboration on a screenplay since they won an Oscar for Good Will Hunting in 1997.
Twenty-four years, damn. And they still haven't learn how to style their hair properly. As the virtuous knight De Carrouges, Damon has a ripper of a mullet, whereas the vicious Norman squire Le Gris is Affleck with a ridiculous tufty goatee and platinum-blonde bowl cut. At least co-stars Jodie Comer and Adam Driver look nice, with long medieval locks.
The Last Duel slashes into cinemas on October 14, giving you plenty of time to get read up on the fascinating true history behind such a cinematic battle for honour. Ridley Scott's usual dramatic staging and meticulous world-building looks enthralling, and we can't wait to see which bestie bests the other.