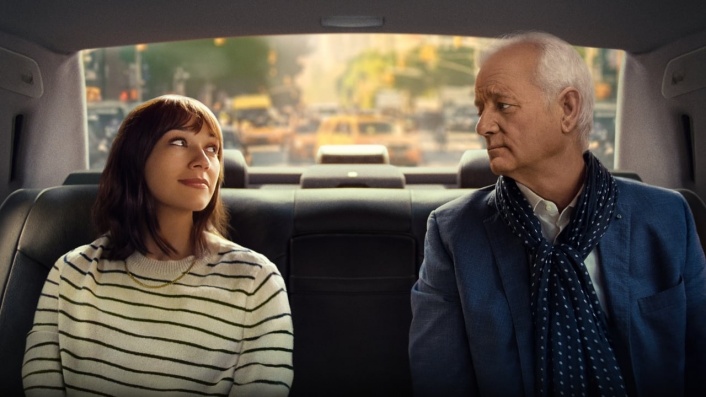 Sofia Coppola and Bill Murray's latest collaboration is arriving in cinemas soon

---
Sofia Coppola really does bring out the best in Bill Murray: the actor's sweet, melancholic side, that appears in Lost In Translation and even Murray's Netflix Christmas special, which Coppola directed.
Their next collaboration, On The Rocks, is opening in Australian cinemas on October 2. It's a witty comedy about a father and his seemingly happily married daughter (Rashida Jones), who find themselves bonding more than ever when they begin to suspect that her husband may be having an affair.
Sign up for Flicks updates
An Apple Original film produced by indie juggernaut A24, the comedy seems more broad and gentle than Coppola's other, more ethereal and alienated films. Jones and Murray are sure to have plenty of sweet chemistry as they booze it up and, presumably, learn a lil more about themselves by spending time with each other.
On The Rocks arrives in select cinemas around Australia on October 2, and I bet it's the kind of movie you'll want to dissect later over a drink; go see it with someone you can really talk to.