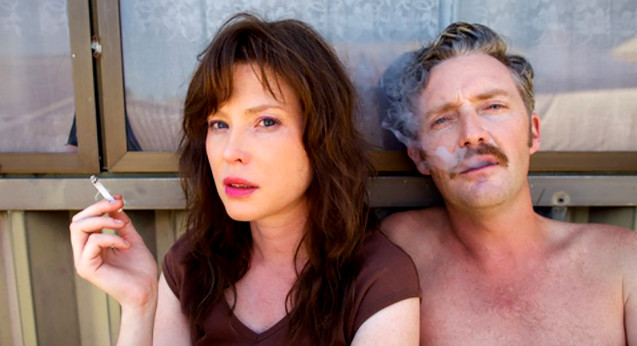 The Perth-shot thriller Hounds of Love was widely regarded as one of the scariest films of 2017. It was a striking debut from Australian writer/director Ben Young, who, it seems, has been pretty busy lately.
Young has another scary movie coming up called Extinction, starring Michael Pena as a man who suffers nightmares about losing his family. Those nightmares begin to become real when the earth is invaded by an evil force.
Variety broke the news that the film will go straight to Netflix, two months after it dissapeared from the schedule at Universal. As Variety noted, a similar thing happened to The Cloverfield Paradox, which was dumped by Paramount then shifted onto the streaming platform.
Hounds of Love was a major debut from Young. Craig Mathieson from The Age called it "a nightmarishly tense study of the power that the corrupted both demand and receive." David Stratton from The Australian said it was "devilishly potent" and created an environment that is "totally, devastatingly believable."
If Young's second film lives up to his first, this could be the early works of a great career.
Extinction will arrive on Netflix in the second half of 2018.
If you haven't seen Hounds of Love yet, visit this page for viewing options.