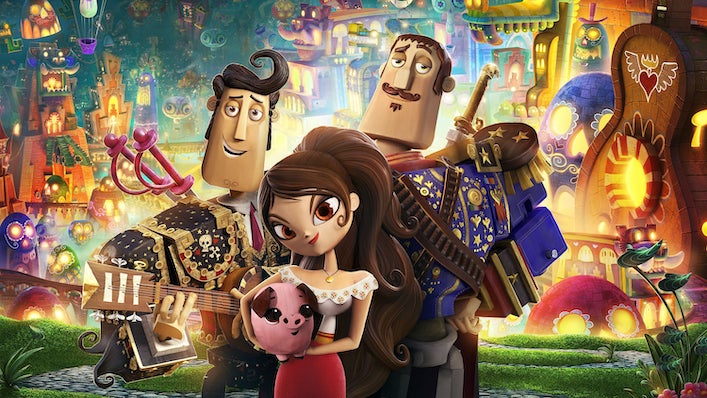 How to watch the Day of the Dead-inspired family hit The Book Of Life in Australia

---
Guillermo Del Toro is a busy, busy little boy. Beyond directing his own Best Picture-winning genre mashups, he also produces a buttload of films across all genres, from horror to underrated animated films for the whole family.
Speaking of, The Book of Life! A great spin on the Romeo and Juliet story, with a Dia de Los Muertos backdrop, and lively voice acting from stars like Channing Tatum and Zoe Saldana.
Sign up for Flicks updates
Tatum voices Manolo, a sensitive musician whose passionate crush on the lovely Maria (Saldana) gets him in a lot of trouble. As in, 'sent to the Land of the Dead by ancient spiritual entities as part of their reckless gambling with human lives'. Despite all that death, The Book of Life is a fiesta of colour and creativity, as you can quickly tell from the hyper-colour trailer below.
This 2014 family movie is coming to Disney+ on January 22, so subscribers will want to clear some time to check the film out in all its gleefully morbid glory.
Our own reviewer Liam Maguren gave The Book of Life a qualified thumbs-up, celebrating its "expression of male virtues, lessons on family identity and a smart anti-bull-fighting sequence." And don't forget that second-act edgy mariachi cover of Radiohead's "Creep"!