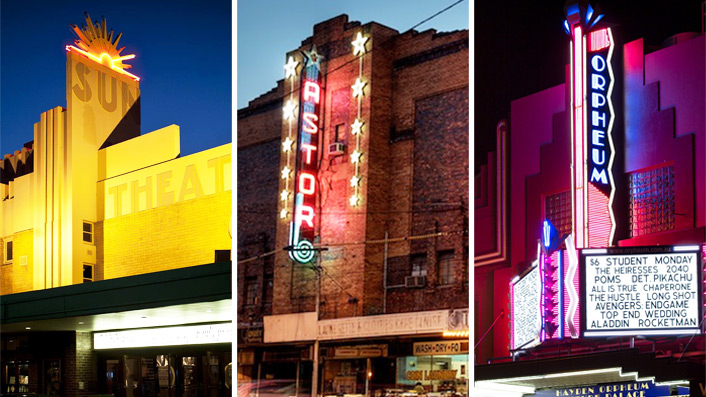 4 Australian cinemas have been listed in Time Out's '50 Most Beautiful Cinemas In The World'

---
Like the kangaroo on our national crest, Australian culture is known for punching way above its weight: infesting Hollywood with our acting talent, pushing through a pandemic to break home records, etc etc.
That's why it may come as no surprise to proud Aussie cinema-goers that not one but FOUR cinemas across the country have made it onto a recent list of the world's best.
In Time Out's recent celebration of the 50 Most Beautiful Cinemas in the World, a quartet of Melbourne and Sydney theatres made appearances.
Here's what cinemas they are and why you need to pay them a visit, if you haven't already.
Melbourne's Sun Theatre, first opened in 1938, made number 44 on the list. The theatre previously hosted Quentin Tarantino when he surprised Yarraville cinemagoers with a film screening of The Hateful Eight a few years ago, and The Sun's choc tops were singled out as a particular highlight.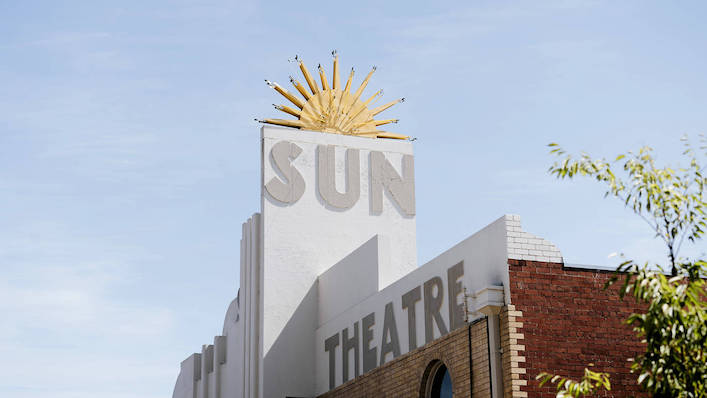 Golden Age Cinema and Bar in Sydney's Surry Hills came in at 39 on the list, for its chic WW2-era interiors and diverse arthouse programming. Time Out noted the cinema's incredible history as an early screening room for both military newsreels and Paramount's bigwigs.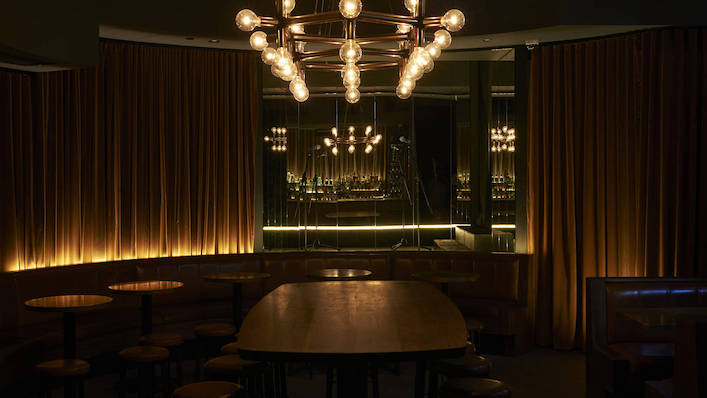 Another Sydney theatre, Cremorne's Hayden Orpheum Picture Palace, was selected as the 24th most beautiful cinema, perhaps due in part to the cinema's recent glitzy renovation. The Orpheum even features a Wurlitzer organ, which rises up out of a stage pit for the theatre's weekend screenings.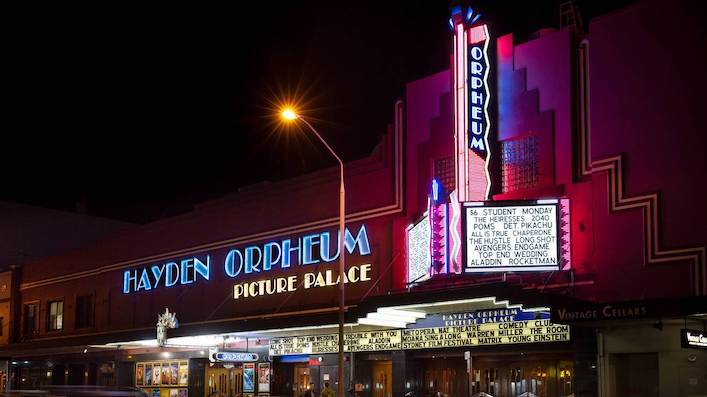 But highest-ranking of all was St Kilda's Astor Theatre, crowned the 7th most beautiful cinema in the world. Melbourne's oldest single-screen cinema is notorious for its crowd-pleasing schedule of classics, oddities, and new releases, as well as for its loveably uncomfy seats and Duke, the theatre's resident cat (named after Western legend John Wayne).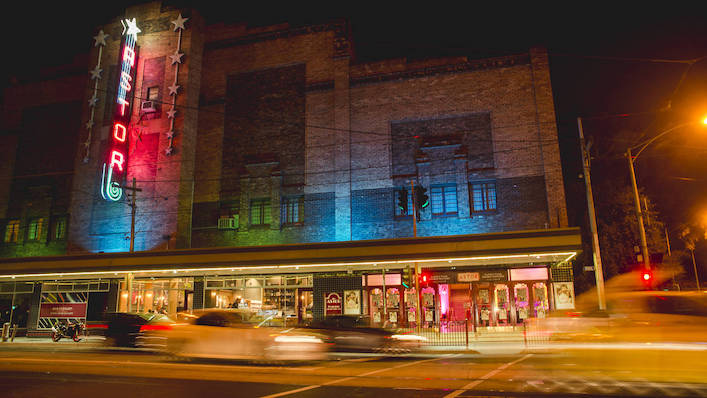 Click here to read the full list of Time Out's 50 most beautiful cinemas from around the world. Amsterdam's luxe Pathé Tuschinski came in first place, but scrolling through and learning about all of these architecturally and culturally stunning theatres is a great globetrot in itself, so don't skip to the end.