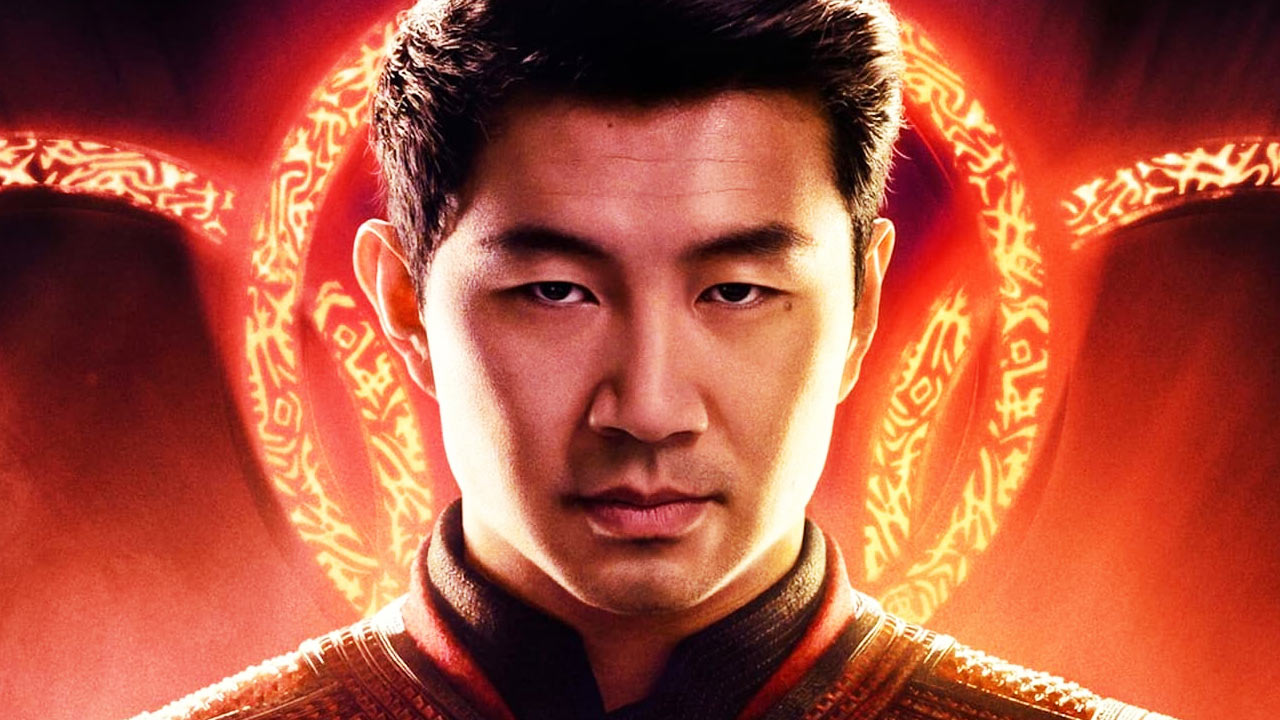 Australian box office report: Shang-Chi rings in $13 million, on top for the eighth week in a row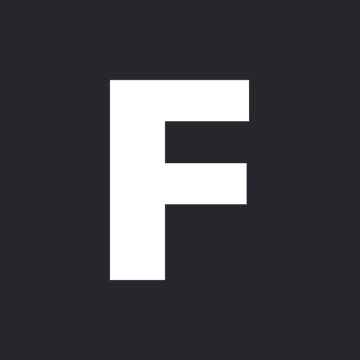 ---
Shang-Chi and the Legend of the Ten Rings remains an unstoppable force in Australian cinemas, ringing up a cumulative total of $13.3 million.
The Marvel martial-arts flick has enjoyed eight weeks at the top: let's see what happens once cinemas in metropolitan Melbourne and Canberra open up.
The Last Duel and Malignant landed second and third at the box office in their opening weeks, earning $1.08 million and $340k respectively.
And Free Guy (which is also available on digital release) is still a popular presence in Aussie cinemas, adding another $220k in its 11th week.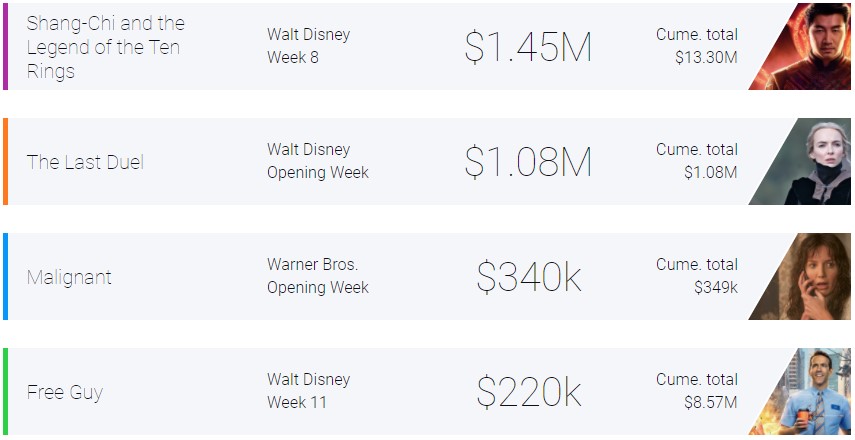 Here are the top 10 films at the Australian box office, October 21 – October 27.
1. Shang-Chi and the Legend of the Ten Rings (Disney) $1,445,292
2. The Last Duel (Disney) $1,084,968
3. Malignant (Warner Bros.) $339,879
4. Free Guy (Disney) $220,414
5. Paw Patrol: The Movie (Paramount) $175,923
6. Honsla Rakh (White Hill) $173,510
7. The Suicide Squad (Warner Bros.) $133,725
8. Space Jam: A New Legacy (Warner Bros.) $112,717
9. Jungle Cruise (Disney) $93,623
10. Respect (Universal) $83,160
* Source: our good pals at