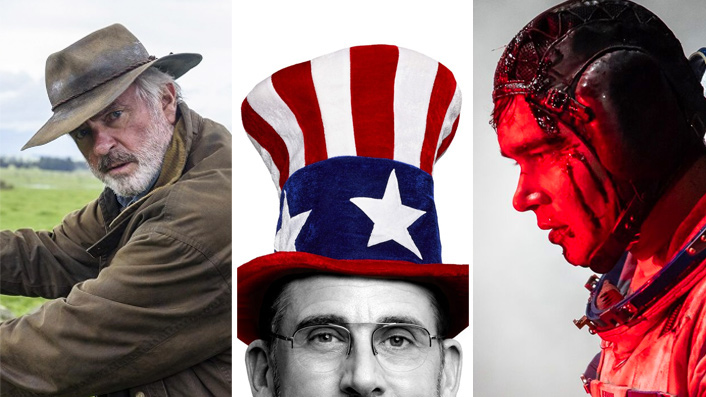 The biggest movies arriving in Australian cinemas in October

---
With cinemas around the country open everywhere other than Victoria (sorry Victorian friends!) there are lots of titles arriving on the big screen next month.
Traditionally, October is spooky season, with the lead-up to Halloween typically promising big banner horror titles towards the end of the month.
See also
* All movies now playing in cinemas
* All new streaming movies & series
But with franchises like Halloween and A Quiet Place pushing their releases to next Halloween, we've instead got some fascinating wild-cards arriving in cinemas this October, with a little something for everybody.
Whether you're looking for a foreign-language thrill-ride or an Aussie remix of Shakespeare, there's plenty of films coming out next month that are worth your time and money. Scroll down to see which ones are the best fit for you.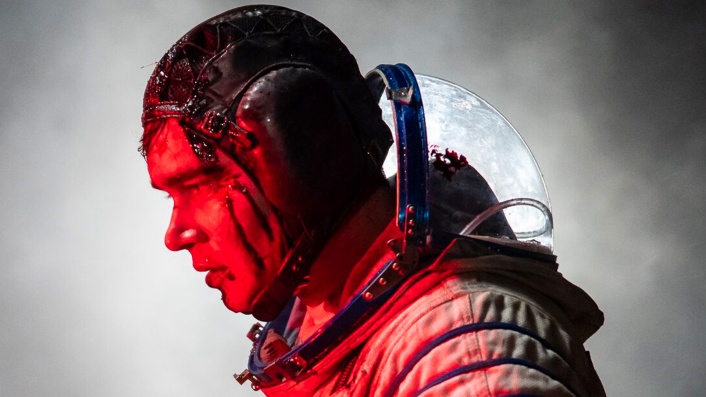 What if a cosmonaut went to space, and something else came back…inside of him? This robust Russian-language sci-fi has some exceptional creature design and action setpieces, the perfect boilerplate thriller to see on a big screen in a darkened room.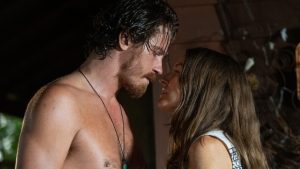 Based on the novel by Tim Winton, this gritty Western Australia-set romance features Kelly MacDonald and Garret Hedlund as star-crossed lovers in a dilapidated fishing town. It's also got original music from Julia Stone to get those sexy, sunburned Aussie vibes flowing.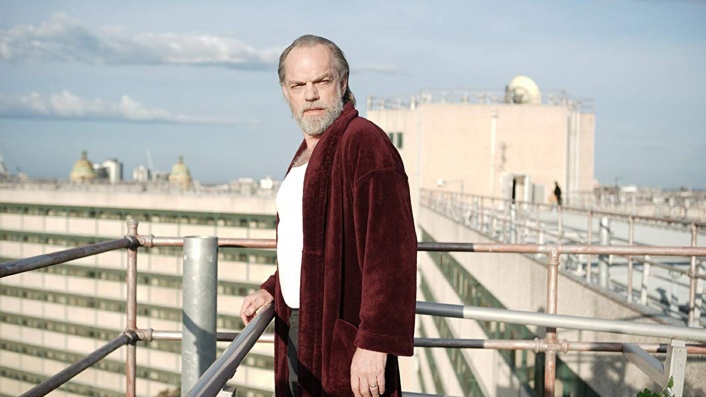 This contemporary Aussie reimagining of Shakespeare was a hit at last year's Melbourne International Film Festival, and for good reason. It remixes the Bard's tale of morality and mercy into something new and fresh, populated by young Muslim characters, and Hugo Weaving as complicated crime boss the Duke.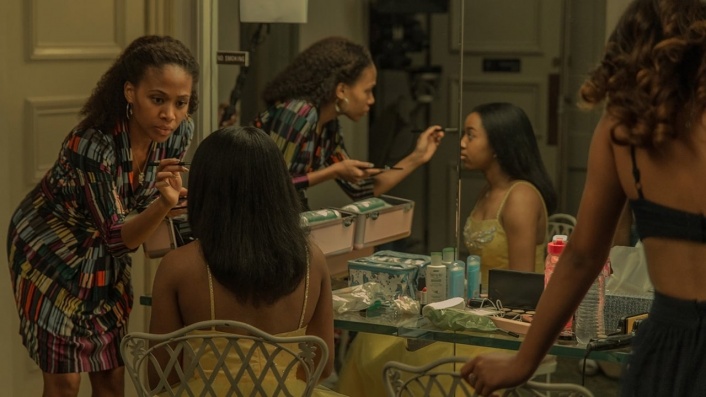 Nicole Beharie is exceptional in this Texas drama about a competitive single mother urging her teen daughter to win a beauty pageant (and its illustrious prize of a college scholarship). Neither woman is asking for 'world peace'; just a little respect for all their hard work. And, considering the film's slew of awards from the SXSW film festival, it would seem Miss Juneteenth is highly deserving.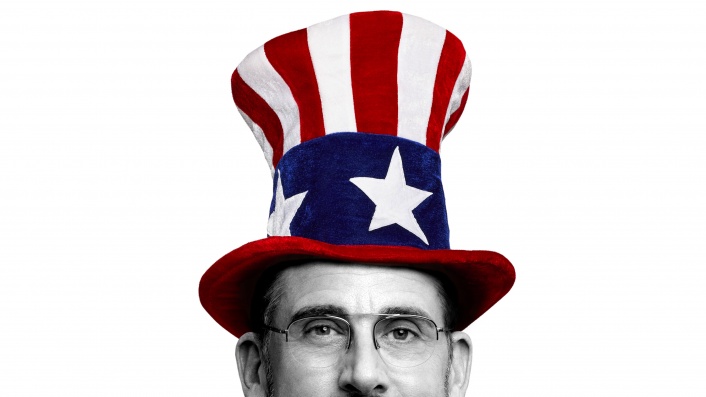 If you're not already too bummed out by this year's election coverage, this political satire directed by Jon Stewart himself could be, well, Irresistible. It stars Steve Carrell and Rose Byrne as political strategists wrestling for the control of seemingly unlose-able new candidate Chris Cooper, whose folksy and down-to-earth persona might be just what the country needs.
Rams – October 15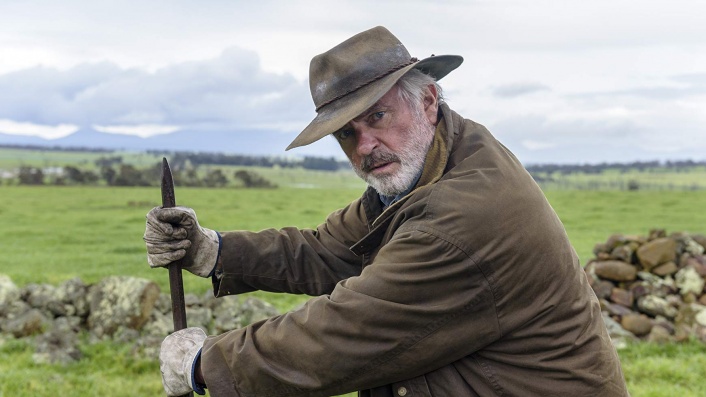 Sam Neill and Michael Caton as feuding shepherds? This is surely the most true-blue battler film of the year, despite being a remake of an Icelandic comedy. Filmed and set in Mount Barker, Western Australia, the film sees Neill and Caton start out as rivals before realising they must unite to save their community. Baa.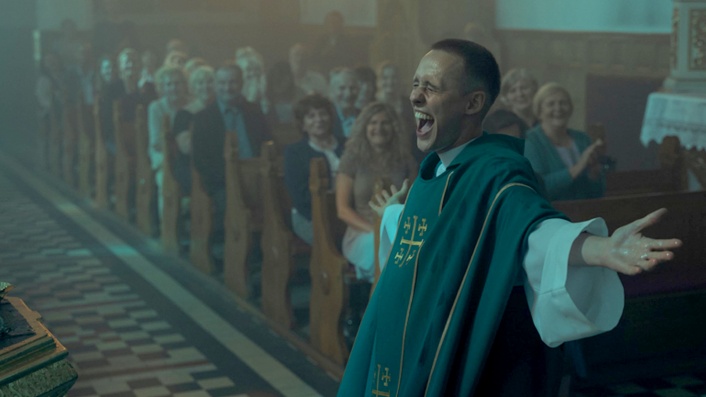 Released from juvie and seeking a new and divine purpose, a young delinquent stumbles into the priesthood in this celebrated Polish dramedy. It's one of the most surprisingly uplifting films of the year, with a heartfelt but knowing perspective on faith and redemption, and a terrific lead performance from Bartosz Bielenia as the born-again ratbag kid.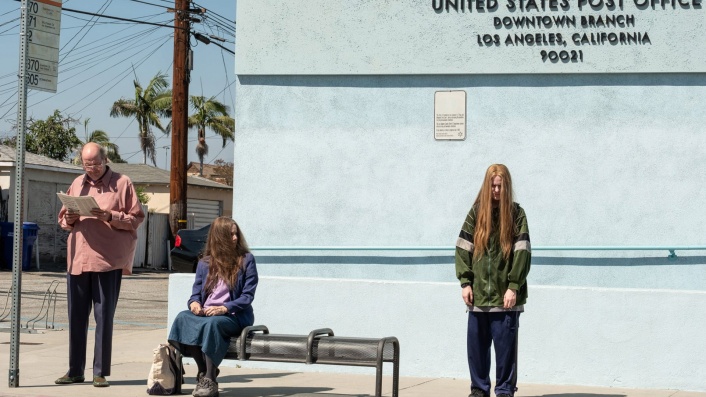 Miranda July has made a name for herself as a stylist of self-conscious whimsy, and Kajillionaire has already been called the director's indie masterpiece. It's about an unlikely friendship between insular weirdo Evan Rachel Wood and Gina Rodriguez, a chirpy young woman who wheedles her way into Wood's tight social circle and wreaks havoc. If deadpan humour's your thing, you'll fall in love with this quirky, character-driven gem.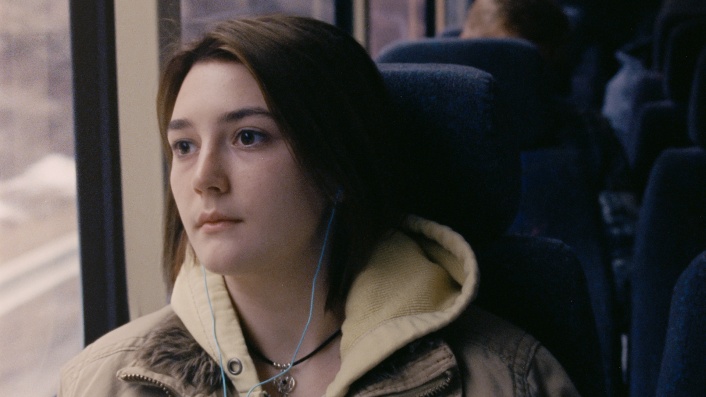 This contemplative abortion drama scooped up multiple awards at Sundance, mostly for its sensitive direction from Eliza Hittman. It's about Autumn, a young Pennsylvania woman who must travel to New York with her best mate Skylar to obtain a legal abortion with the meagre cash they've scraped together. In the bustle of the big city, the women only have each other, and newcomers Sidney Flanigan and Talia Ryder do some terrific work as the lost pair of friends.