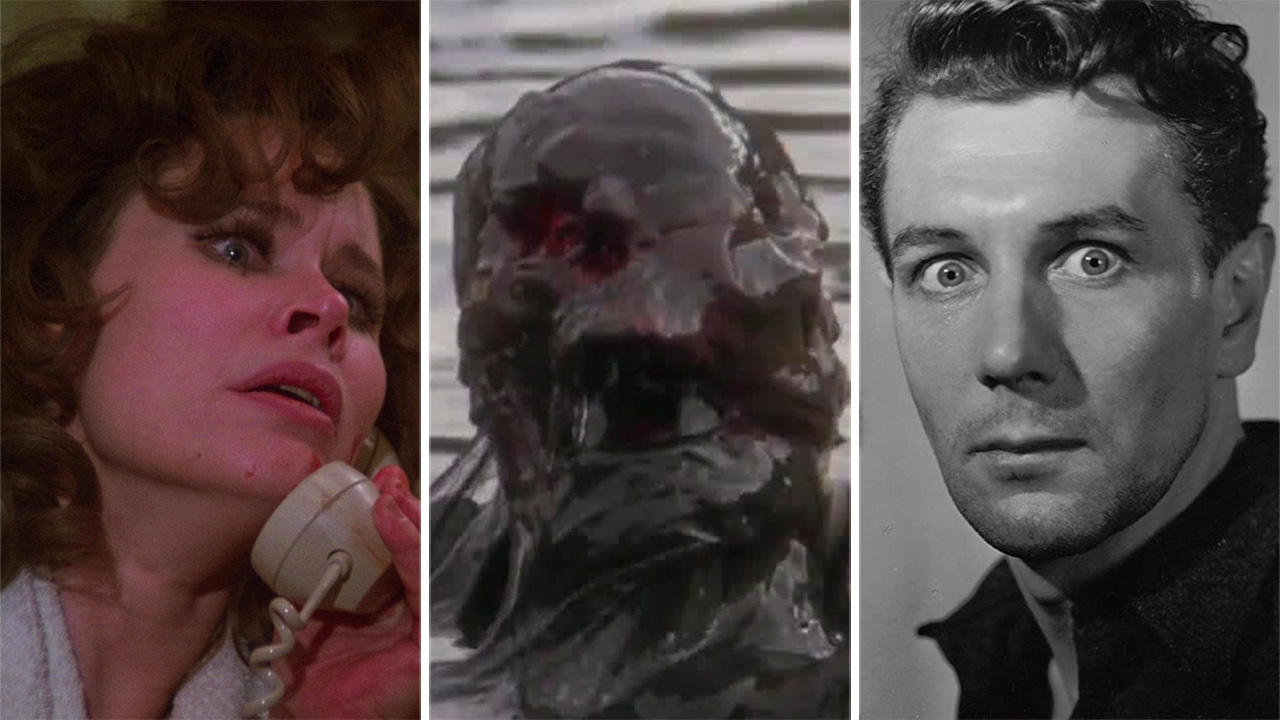 The best, most memorable (and most messed up) horror anthology segments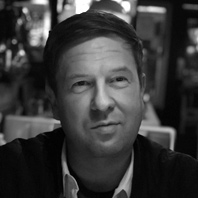 ---
Halloween is made for collections of spooky tales, which is why we're about to see a new installment of anthology series V/H/S. With V/H/S/94 arriving on Shudder October 6, Dominic Corry assembles the best of the best horror anthology segments of all time.
The proliferation of anthology horror television has rendered movie horror anthologies an almost forgotten sub-genre, which is sad because there's something special about seeing short injections of nastiness strung together in one package.
So we should applaud the V/H/S franchise for helping keep the format alive in movies, alongside other lively contemporary offerings like Trick 'r Treat (2007), Southbound (2015), Nightmare Cinema (2018) and Scary Stories to Tell in the Dark (2019).
To mark the release this week (onto Shudder) of the latest entry in the V/H/S franchise, V/H/S/94, I have selected my five favourite individual segments from horror anthology films over the years to programme one hypothetical master horror anthology. To me, these are the most memorable sections of the films in question, and in many instances, the most messed up.
I'm only allowing one entry per franchise/film, and lay them out chronologically.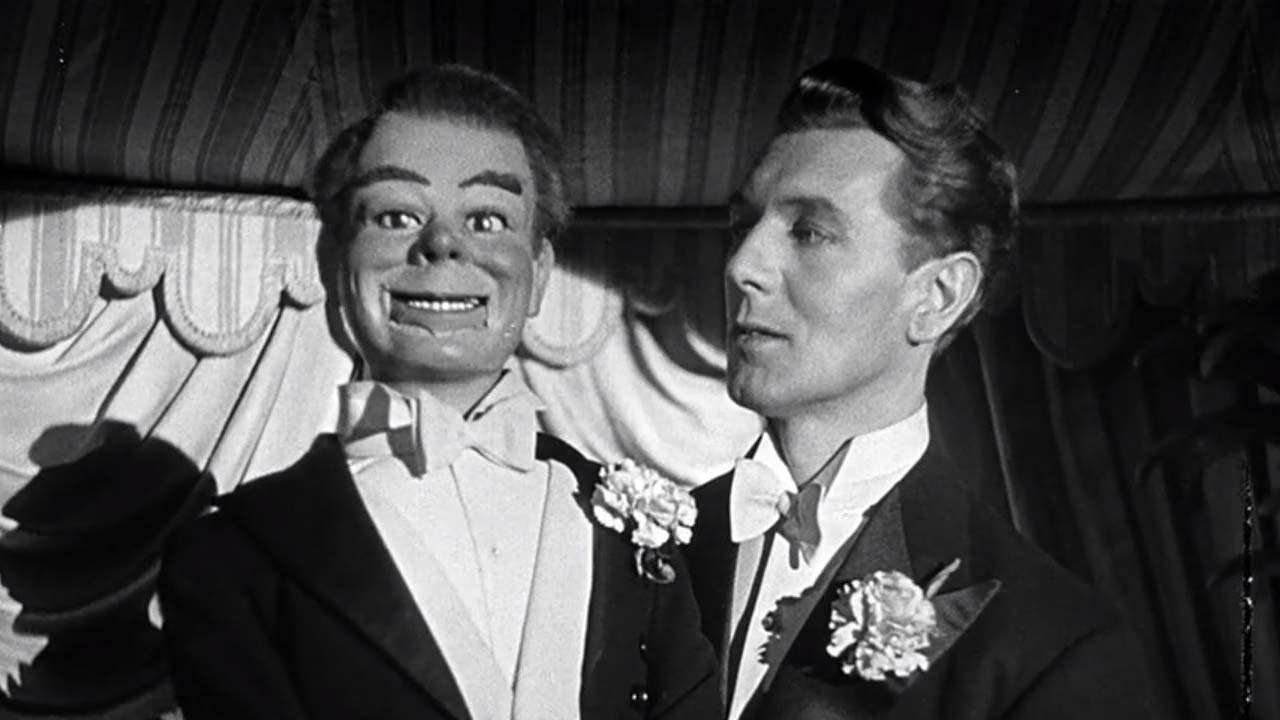 "The Ventriloquist's Dummy" from Dead of Night (1945)
Screen legend Michael Redgrave stars in what remains the definitive scary ventriloquism film—all due respect to Magic (1975) and Dead Silence (2007). Redgrave plays a stage performer named Frere whose dummy, named Hugo, reacts poorly when Frere makes plans to move on in his career without him.
It remains so creepy because this was made before such stories were seen as clichéd, and it presents with a refreshing lack of self-consciousness. It caps off an amazingly watchable 1940s British anthology horror film featuring a wraparound story that helped established the much-plumbed trope where a bunch strangers are invited to a dinner at an isolated mansion.
---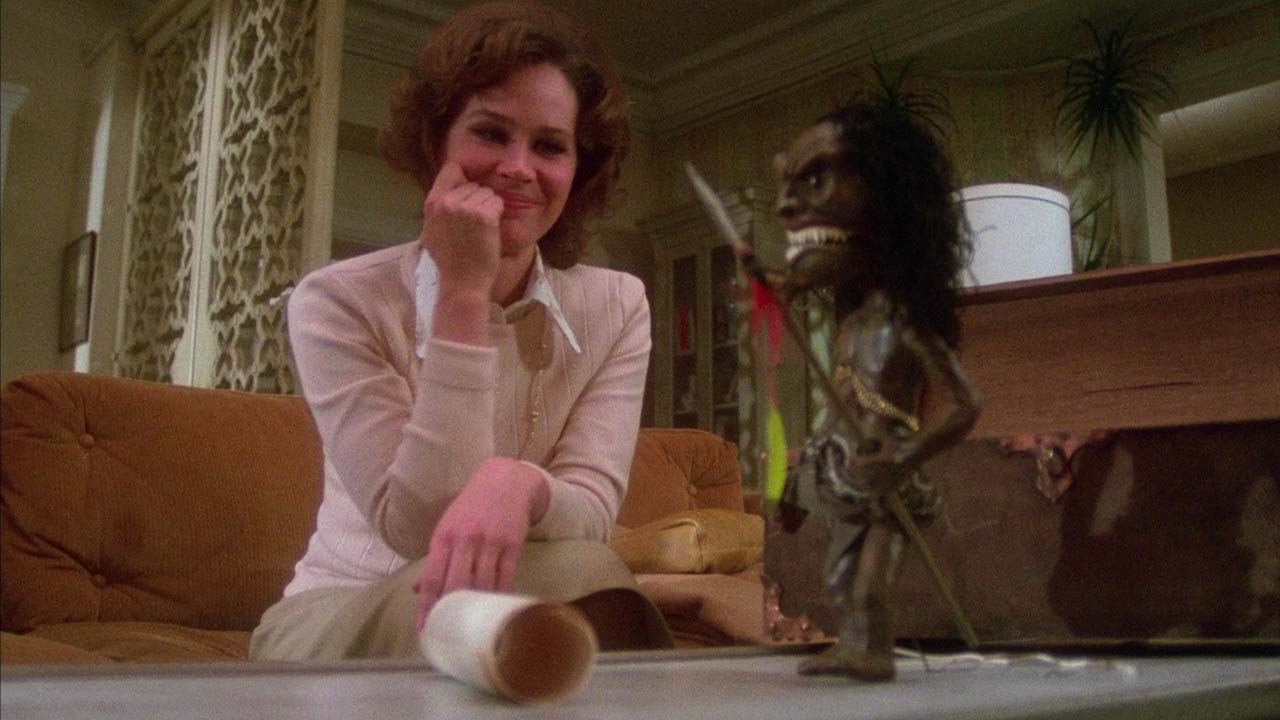 Okay this is a TV movie but it's still a movie, and it's a weird example of a horror anthology in which the same actor stars in all the films. In this case it's Karen Black, and all the segments are adapted from short stories written by legendary novelist Richard Matheson (two adapted by Matheson himself), whose famously inspired Stephen King and who wrote many of the most memorable Twilight Zone episodes.
The most memorable segment is a solitary showcase for Black, here playing a woman in an apartment who with a small wooden doll. Okay I have a thing for creepy dolls. I know I'm not the only one.
The cultural iconography is dated but there's no getting around the effectiveness of the segment (you can view in its entirety here), which severely creeped out many a child who happened upon it on late night TV, and clearly informed the 80s subgenre of horror films where characters are attacked by small monsters (Gremlins, Critters etc).
---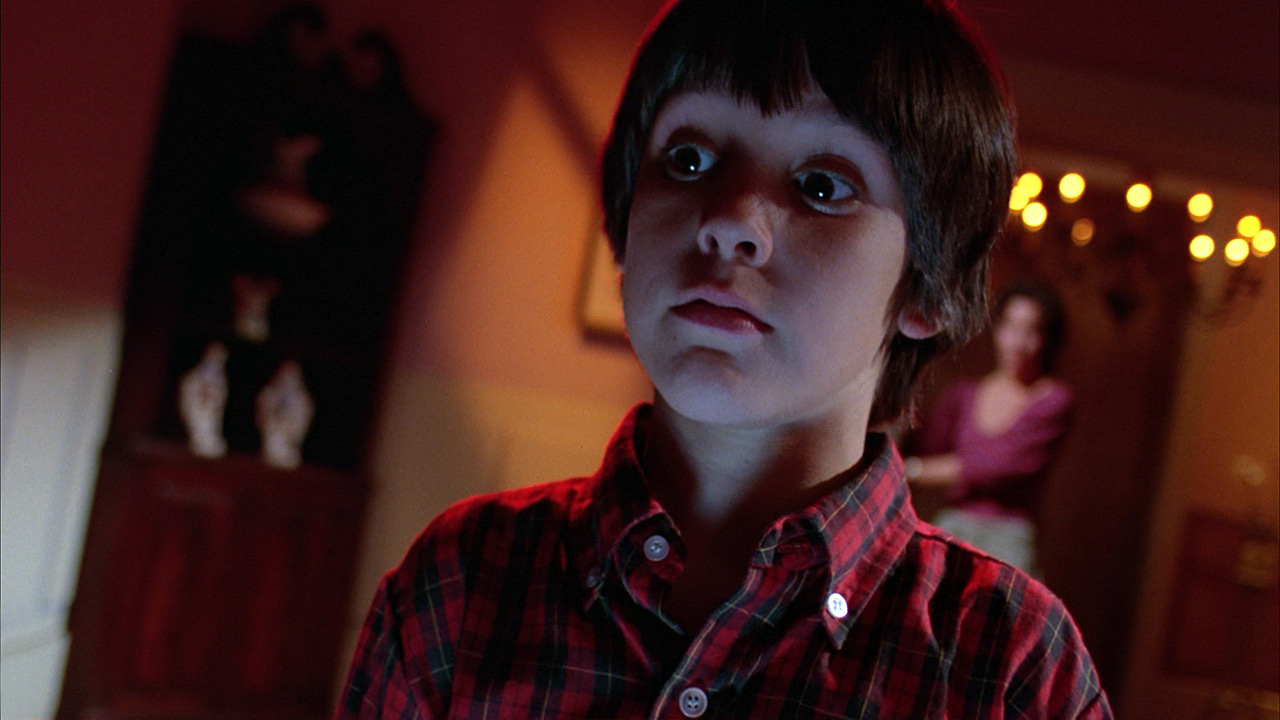 Once you set aside the real-life tragedy associated with this big screen adaptation of the iconic TV series, most discussions of it focus on the fourth segment directed by George Miller, a remake of the classic TZ episode "Nightmare at 20,000 feet".
Miller's segment is an amazing finalé, but the part of the film that always stuck with me was the third segment directed by Joe Dante. A remake of a classic episode of the TV show, it's about a boy who can do anything and how his family is tormented by his childish whims. The nightmarish cartoon imagery in Dante's version must be seen to be believed, and has haunted my dreams ever since. Peanut butter burgers for everybody!
---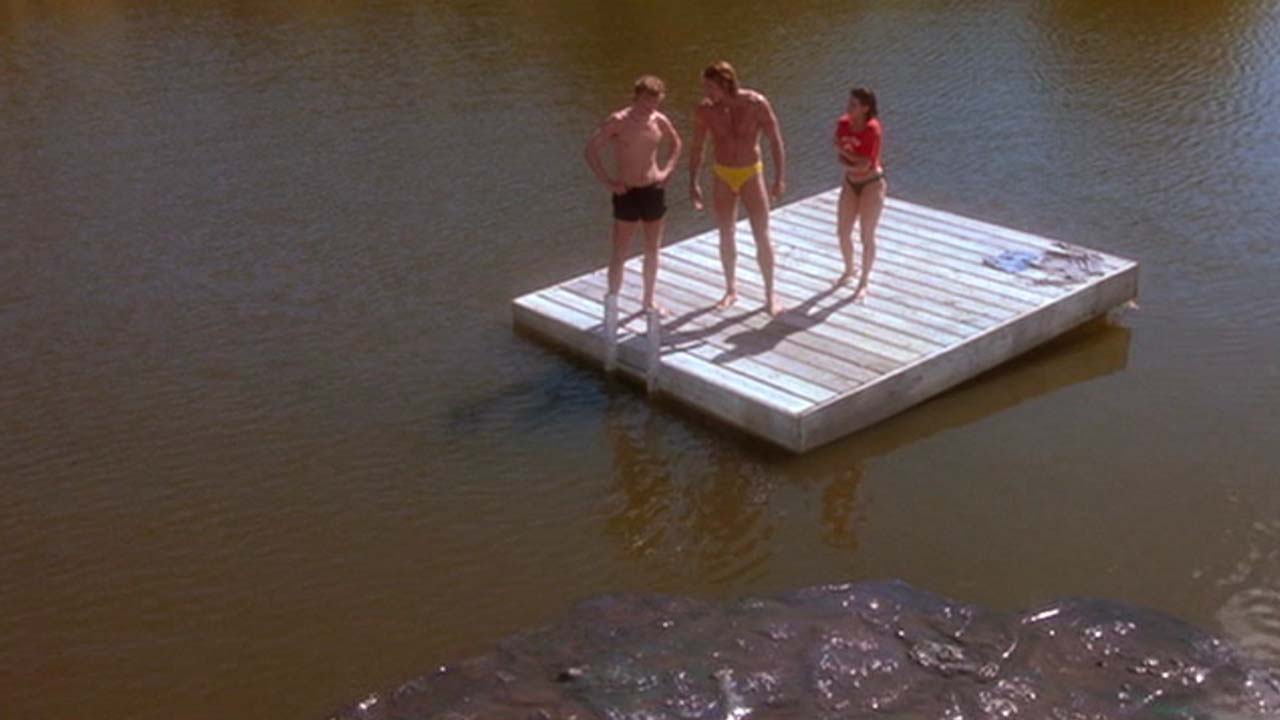 "The Raft" from Creepshow 2 (1987)
There's lots of great stuff in the first Creepshow (1982), which anticipated Sin City and 300 with its comic-inspired visuals— the legendary and controversial EC horror comics which inspired the film are partly responsible for the notion of the horror anthology. But there's nothing in the first film more memorable than this daylight horror from the slightly smaller scale sequel, which only featured three segments, a reduction from the first film's five.
Nobody famous stars in Creepshow 2's best segment, which follows a quartet of weed-smoking nubiles trapped on a raft in a lake, where they are picked off by a large mass of black goo hiding below the surface.
It's a masterclass of contained tension-building with one hell of an ending, and will especially appeal to any fans of The Blob remake from 1988. You can watch the whole thing here.
---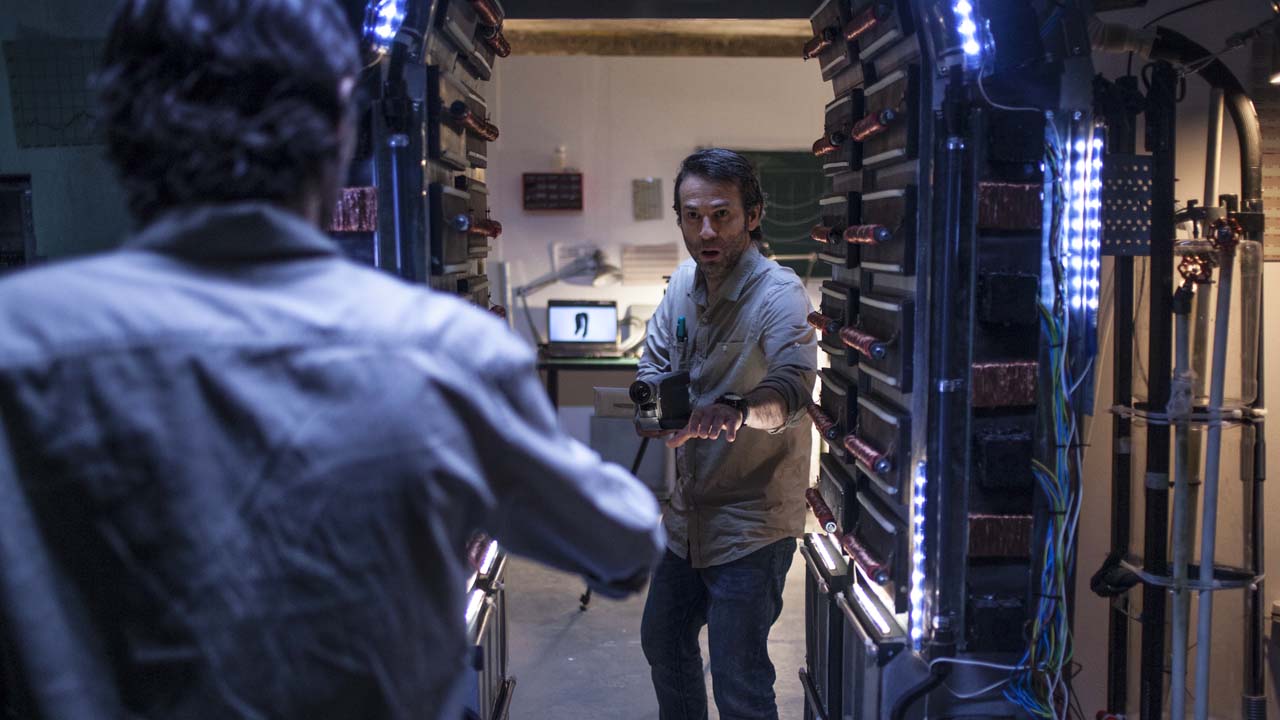 "Parallel Monsters" from V/H/S: Viral (2014)
Spanish filmmaker Nacho Vigalondo (TimeCrimes, Colossal) has always traded in inventive high concepts, and his segment from the third V/H/S film features one of his crazier ones.
It follows a scientist who opens a portal to a parallel dimension and trades places with the version of himself from the other side. Then he discovers that things are a little messed up in this parallel dimension. Or rather, a lot messed up.
It's a great (if somewhat disturbing) example of the creative economy of the V/H/S franchise, which tends to focus on rising genre filmmakers with big ideas. Can't wait to see what they offer up in the new one.