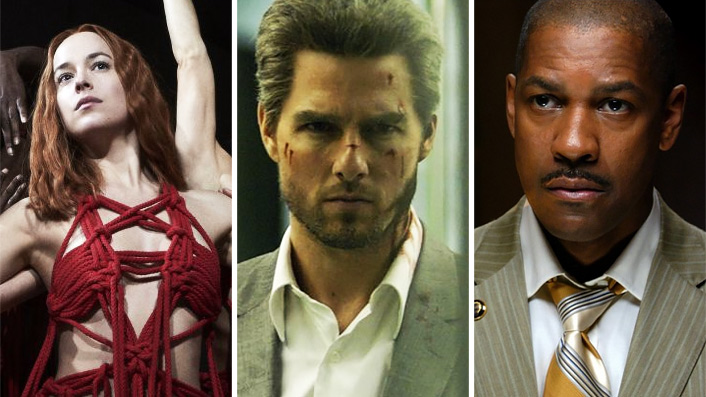 The best 25 thrillers on Amazon Prime Video Australia

---
In the mood for a good thriller? Subscribe to Prime Video? Critic Sarah Ward has searched through its archives and picked the top 25 thrillers currently available on the streaming platform.
See also:
* All new movies & series on Prime Video
* All new streaming movies & series
First released in 1964, Mario Bava's Blood and Black Lace helped put big-screen giallo—Italy's tense, mystery-fuelled, visually lurid and visceral horror-thriller genre—firmly on the map. It's not only one of the 'master of the macabre' filmmaker's notable features, but one of his most influential as well, tracking the rising body count sparked by a mask killer targeting fashion models in order to find a scandalous diary.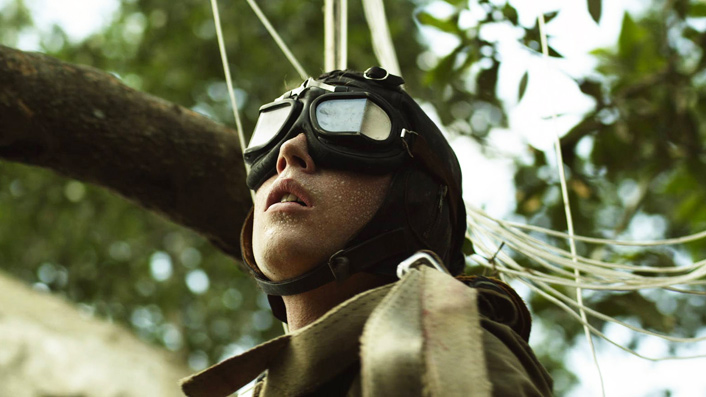 Set in World War II, during the Battle of Singapore specifically, Aaron Wilson's Canopy is a combat thriller worth listening to—literally. As the Australian film follows an Australian Air Force officer (Khan Chittenden) and a Chinese guerrilla fighter (Morning Mo Tzu-Yi) while they endeavour to avoid Japanese patrols in the jungle, its sound design and mixing ramp up the tension to anxiety-inducing levels. Its largely location-shot imagery also stands out.
Across his lengthy career, Tom Cruise has rarely been better than he is in Collateral, with Michael Mann's action-thriller eschewing the megastar's usual likeable on-screen persona and his beaming grin to serve up a darker, deeper performance instead. Cruise plays contract killer Vincent, who slides into a Los Angeles cab driven by Jamie Foxx's hardworking Max, offers a hefty fee for a multi-stop ride and immerses the driver in his latest job.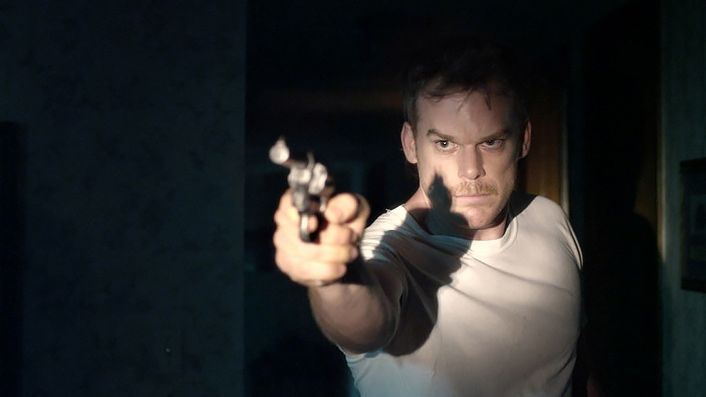 Directed by Jim Mickle and starring the impressive trio of Don Johnson, Sam Shepard and Michael C. Hall, Cold in July is a moody thriller that not only oozes menace, but leans wholeheartedly into its sleazy, pulpy vibe. The setup, as based on the novel of the same name: when a man accidentally shoots a burglar as they're breaking into his home, the robber's father sets out to get revenge.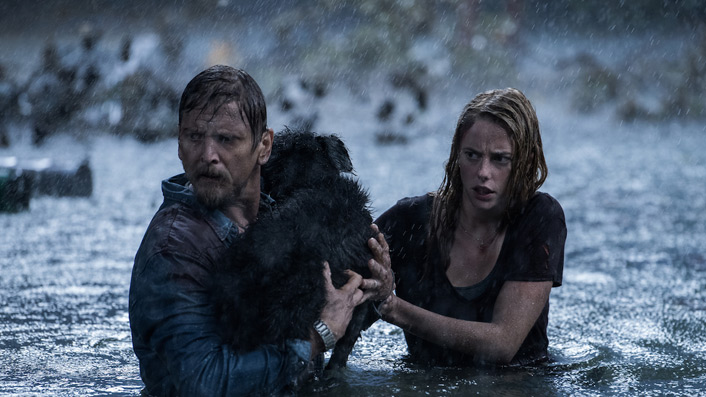 Monster movies typically go one of two ways and, while Crawl could've proven a cheesy, formulaic, Sharknado-style mashup of alligators and hurricanes, it actually serves up a taut, suspenseful, snap-happy thriller. All of the expected elements are present as Kaya Scodelario and Barry Pepper try to scamper out of biting reach beneath a Florida home; however experienced horror director Alexandre Aja knows how to turn this disaster-drive fare into an effective flick.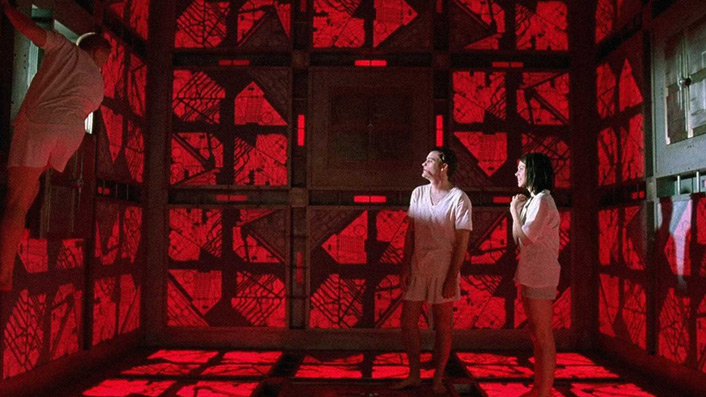 It's hardly astonishing that Vincenzo Natali's sci-fi/horror-thriller became an immediate cult hit upon its 1997 release, instantly winning over viewers with its surreal and savagely clever concept. In a connected series of cube-shaped rooms, a group of strangers endeavour not just to survive, but to escape—and to evade the intricate and brutal traps that'll kill them if set off.
The first rule of Fight Club has long become entrenched in popular culture. The second rule, too. More than two decades since it first hit screens, David Fincher's slick and savvy cinematic adaptation of Chuck Palahnuik's nihilistic thriller has definitely been talked about, though. And, given its takedown of capitalist society, its vivid cinematography, and the ace work of Brad Pitt, Edward Norton and Helena Bonham Carter, that's hardly surprising.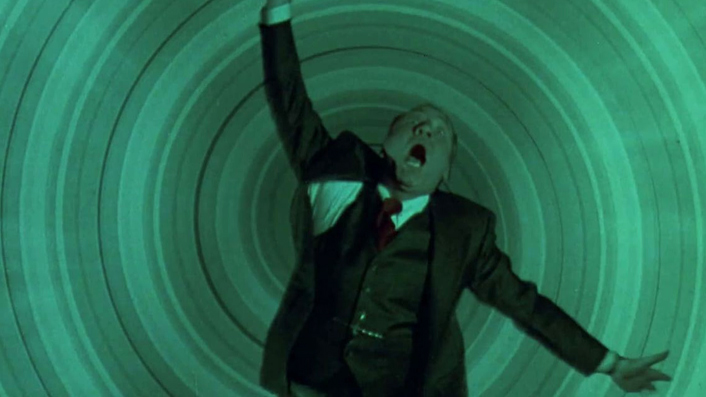 Following in Alfred Hitchcock's footsteps is a tricky task, unless you're Canadian auteur Guy Maddin. Made with co-directors Evan Johnson and Galen Johnson, his 2017 film The Green Fog takes the storyline of the master of suspense's San Francisco-set classic Vertigo, then recreates it using footage repurposed from old movies and TV shows also set in the area. It's as experimental and creative as it sounds, and as fascinating and thrilling.
It's the film that finally put Al Pacino and Robert De Niro together in the same scene—two decades after they both starred in The Godfather Part II without ever actually appearing in a frame together. Of course, that's just one of the many drawcards of Michael Mann's elaborate, slick and meticulous crime-thriller, which pits a seasoned robber (De Niro) against a wily detective (Pacino) and lets sparks fly.
As a '50s-era film noir thriller directed by a female filmmaker, The Hitch-Hiker is a pioneering feature. It's also thoroughly fantastic on its own merits, and not just because of its groundbreaking status. As inspired by real-life events, writer/director Ida Lupino takes to the road to explore the chaos that ensues when two fishing buddies (Edmond O'Brien and Frank Lovejoy) unwittingly pick up a psychopath (William Talman) on their way to San Felipe.
It starts with a meet-cute, with Jude (Adam Driver) and Mina (Alba Rohrwacher) crossing paths in a restaurant bathroom. But Saverio Costanzo-directed relationship thriller Hungry Hearts definitely isn't a rom-com. Marriage and then a baby follows for the New York-based couple; however so too does a psychological and emotional battle over their son's welfare—in a film that ponders parenthood, obsession and mental illness in a captivating and disquieting fashion.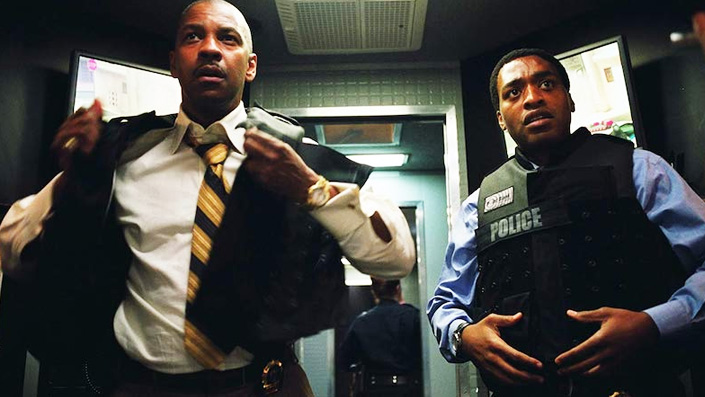 Heist thrillers have earned a soft spot in viewers' hearts for a reason: when they're done well, they're slick, clever and entertaining as they move their various puzzle pieces around. They're also immensely easy to watch. Spike Lee's bank-set, Denzel Washington, Clive Owen and Jodie Foster-starring Inside Man ticks all of those boxes, while equally manoeuvring the genre's staples in its own ways, nodding to its excellent predecessors and coming up with a mighty memorable twist.
Thrillers don't get much bigger than Jaws, the movie that made nobody feel safe about getting in any body of water from the mid '70s onwards. A thriller about a savage man-eating shark wreaking havoc on a resort town in the middle of summer will do that, especially when helmed so expertly by Steven Spielberg. And, although Roy Schneider and Richard Dreyfuss are the stars of the show, this blockbuster's unnerving John Williams-composed theme is just as crucial.
Hailing from the British-based portion of Alfred Hitchcock's resume, The Lady Vanishes spells out its basic conceit in its title. Yes, a lady does indeed vanish. When Miss Froy (Dame May Whitty) goes missing on a trip across Europe, Iris Henderson (Margaret Lockwood) is plunged into a mystery, which the master of suspense explores with wit, intelligence and his usual style—all in an adaptation of the 1936 novel The Wheel Spins.
Strand a group of approximately 30 British schoolboys on an island as war ravages their country, then task them with surviving and forming a makeshift society, and savagery was always going to eventuate. That's the concept behind William Golding's 1954 novel Lord of the Flies, and behind Peter Brook's involving 1963 big-screen adaptation, with both diving deep into the dog-eat-dog psychological machinations of the tale's characters.
For a film about a man struggling with his memory, Memento certainly had zero troubles tattooing itself into the brains of its adoring viewers. The concept behind Christopher Nolan's first big hit is both clever and compelling, as is the supremely twisty script; however it's the writer/director's execution—and the pitch-perfect performance by Guy Pearce—that help this 2000 instant classic linger in the mind for much, much longer than 15 minutes.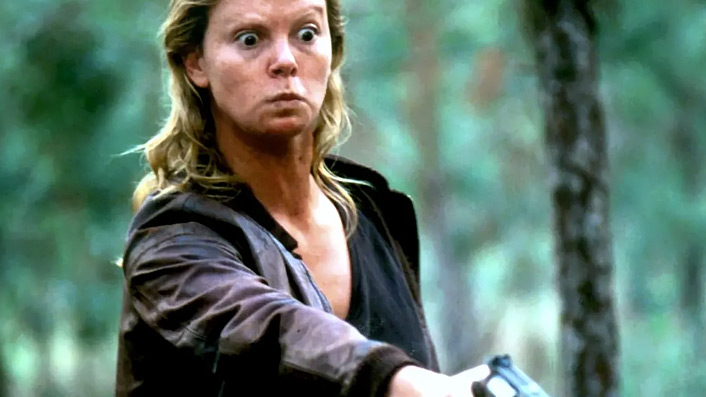 Before Charlize Theron established her place as one of the 21st century's best action stars, and before Patty Jenkins directed Wonder Woman to box office glory, they combined for 2003's Monster—with Theron winning an Oscar for Best Actress for her performance as serial killer Aileen Wuornos. In everything from its central portrayal to its choice of tight shots, this crime thriller is gritty, unrelentingly gripping and seething with tension.
Adapted from William S. Burroughs 1959 novel and directed by David Cronenberg, Naked Lunch is often as out-there as it is engrossing — but, it's a thriller about an exterminator (Peter Weller) whose wife (Judy Davis) picks up an addiction to bug powder, so that comes with the territory. Naturally, there's no better director for the material, with this hallucinatory, creepy crawly-fuelled tale filled with just the kind of nerve-rattling imagery that Cronenberg is famous for.
Jennifer Kent's sophomore feature, following The Babadook, is a stunning piece of Australian cinema that isn't afraid to confront the country's violent and oppressive colonial past head on. From its brutal beginning, which demonstrates the horrific treatment received by Irish convict Clare Carroll (Aisling Franciosi) at the hands of British soldiers, The Nightingale doesn't waver in tone or intensity—or in its exceptional performances by Franciosi and Indigenous dancer-turned-actor Baykali Ganambarr.
Pi (1998)
In hindsight, it seems obvious. If anyone was going to turn their low-budget feature debut into a compulsive and compelling thriller about an obsessive mathematician, it's Darren Aronofsky. Made for less than $140,000, Pi premiered at Sundance in 1998 and instantly became the movie everyone was talking about, with its bustling black-and-white frames charting a search for order—and, thanks to humanity's chaos, the impossibility of that quest.
It may fall into the sizeable category of movies that paint the Australian outback's sprawling expanse as a source of considerable unease (and use Broken Hill as their primary shooting location), but Razorback more than holds its own in the popular genre. A giant ravenous boar that devours people will do that, of course. The directorial debut of Russell Mulcahy, this horror-thriller about a series of gruesome has caused many a nightmare.
On paper, a film based on a real-life 6700-page report doesn't sound inherently thrilling; however writer/director Scott Z. Burns turns the US Senate Intelligence Committee's real-life investigation into the CIA's use of torture in interrogation into an edge-of-your-seat dramatised affair. Leading the charge is Adam Driver as staffer Daniel Jones; however The Report boasts a top-notch cast all-round, including Annette Bening, Corey Stoll, Maura Tierney and John Hamm.
The Spy Who Came In from the Cold stems from the pen of John le Carre, an author whose pages overflow with espionage thrills—and whose books have inspired many a big-screen adaptation. Brought to the cinema by Martin Ritt and featuring a well-cast Richard Burton, the four-time BAFTA winner tasks a British agent with pretending to defect to East Germany. Le Carre-written stories work best when underplayed, and that's definitely the case here.
Remaking a film as influential as Dario Argento's Suspiria is no easy feat but, with his dread-fuelled, gore-splashed 2018 version, Luca Guadagnino proved more than up to the task. Once again, this story of fancy footwork and formidable supernatural forces centres of a prestigious but ominous Berlin dance school in the late '70s, which welcomes a new student—with Dakota Johnson and Tilda Swinton both standouts, and Thom Yorke's score instantly unsettling.
When Adrian Lyne hops behind the camera, he doesn't skimp on style. When he makes an erotic thriller, he leans into both aspects of the genre, too, as both Fatal Attraction and Unfaithful demonstrate. For the latter, Diane Lane earned an Academy Award nomination for Best Actress for her starring role. Opposite Richard Gere and Oliver Martinez, she plays a wife and mother who strikes up an affair with a handsome stranger.