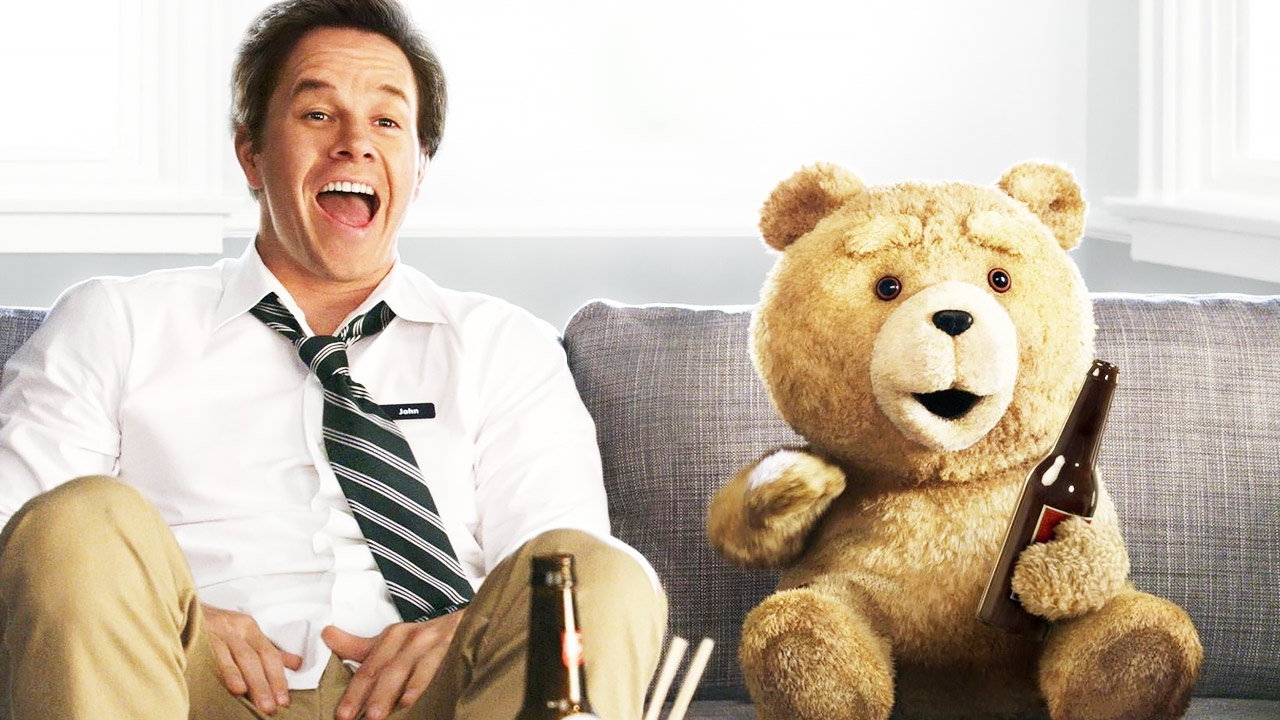 The best 25 comedy movies on Stan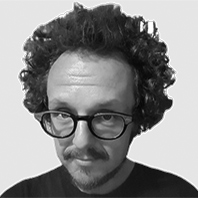 ---
Do you subscribe to Stan? Want a funny movie to watch? Critic Luke Buckmaster has combed the archives and picked the top 25 comedies currently available on the streaming platform.
See also
* All new movies & series on Stan
* All new streaming movies & series
Last updated: April 13, 2022.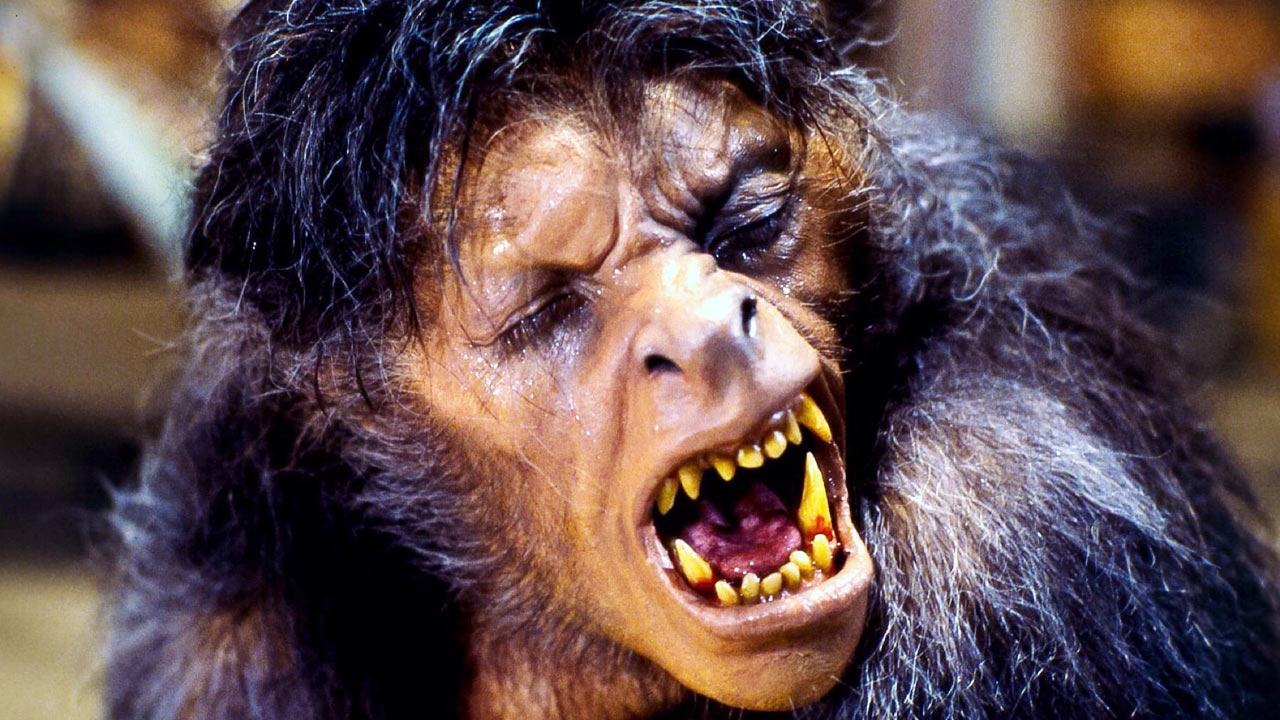 Watch on Stan
John Landis' scrappy genre-merging classic is funny weird and funny ha-ha, starting in the key of a culture clash backpacker comedy then spectacularly shirking formula. The transformation of David (David Naughton) into a werewolf doubles as a metaphor for puberty (like Teen Wolf), with absurd melodrama prioritized over outright horror (like Vampire's Kiss).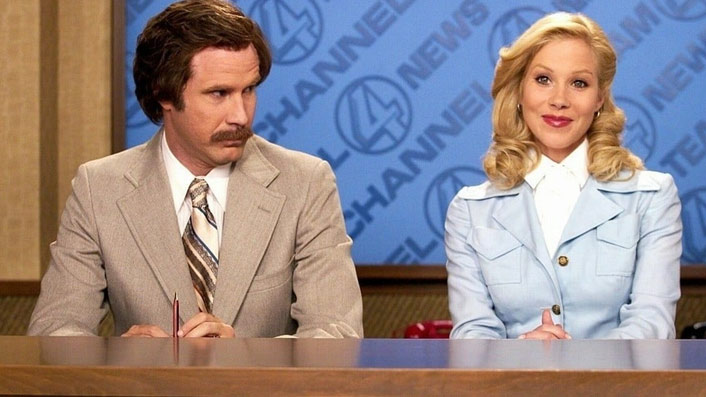 Watch on Stan
Few films are as memeable, quotable and as stupidly enjoyable as Adam McKay's 70's-set cult classic about a chauvinistic news anchorman (Will Ferrell) threatened by the arrival of a female newsreader (Christina Applegate). Anchorman's shaggy pace works in its favour, giving the performance⁠s—particularly Ferrell's⁠—room to breathe and settle into a zany, stonerish tempo. Ron Burgundy became kind of a big deal.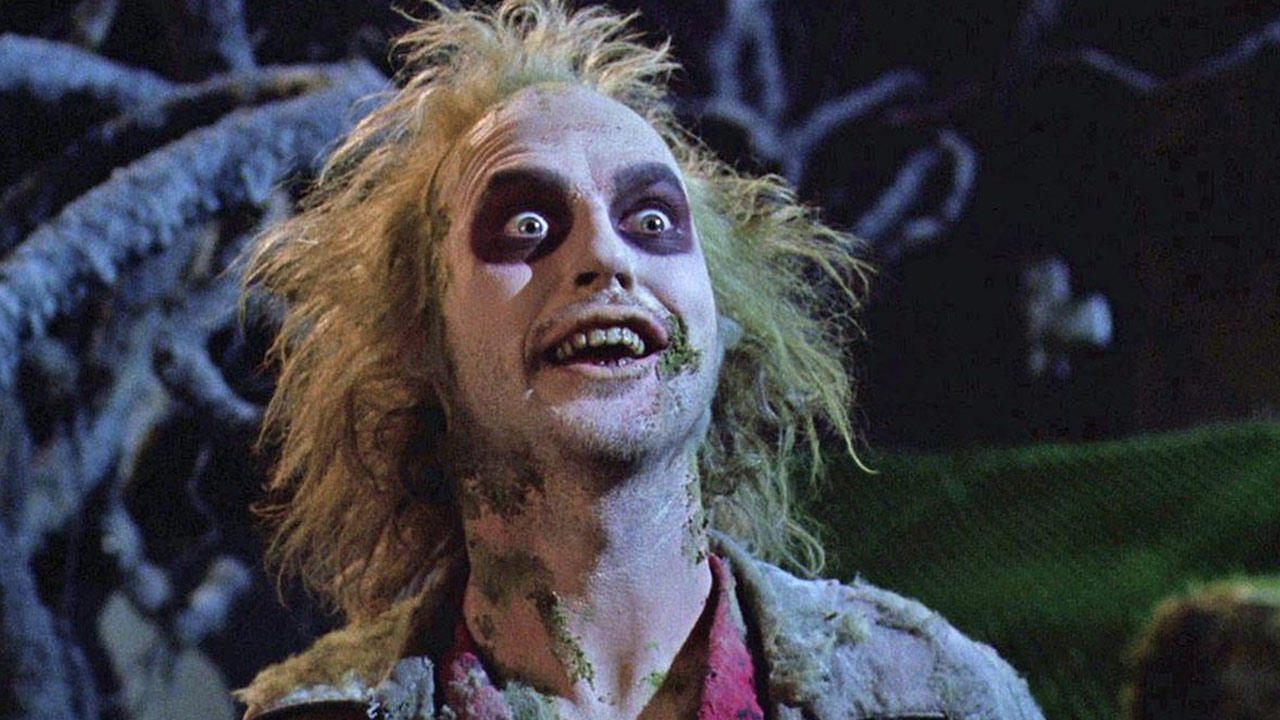 Watch on Stan
Michael Keaton is manically transformative as a hyper-powered ghoul decked out in a pin-striped Halloween suit, whose house-haunting abilities are sought after by a couple of amateur ghosts (Alec Baldwin and Geena Davis). Tim Burton managed to film what is, in effect, a cartoon in live-action format, stuffing it full of visual wit.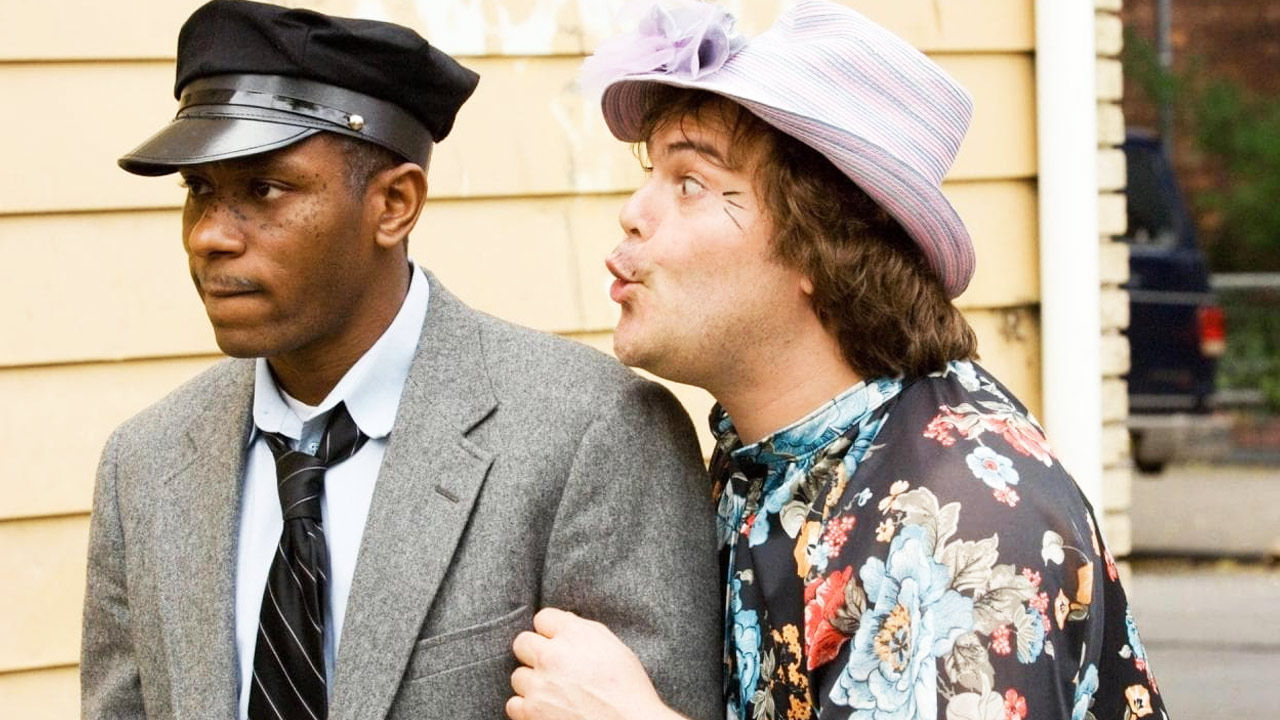 Watch on Stan
Two video store employees (Jack Black and Mos Def) accidentally erase all the shop's stock, so they create homemade "sweded" versions of popular movies to fool an elderly customer. Michel Gondry builds a modestly inspirational space, tapping into a spirit of celebration and fandom, and using a retro technology to pre-empt a new era of remix culture and IP appropriation.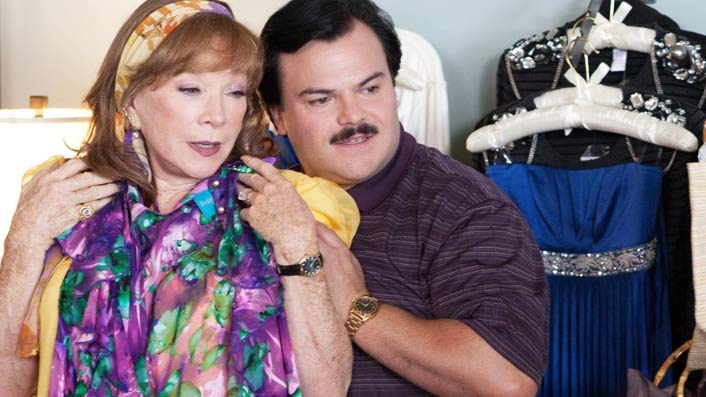 Watch on Stan
Describing Bernie as one of Jack Black's best films might not mean all that much, but it's also one of the best of director Richard Linklater⁠—and that means a lot. This beautifully crafted true crime story follows a charismatic small town undertaker (Black) and his unusual relationship with an elderly widow, played by a deliciously unlikable Shirley MacLaine. Underneath the comedy is a commentary on how perceptions and preconceptions inform our comprehension of justice.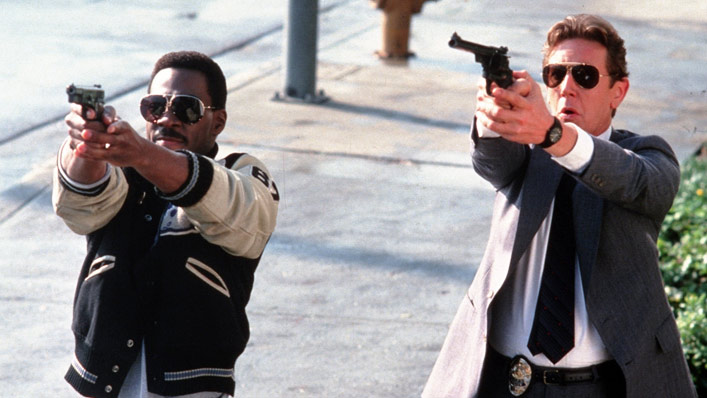 Watch on Stan
The heat is on! Eddie Murphy was at his A game in the second—and best—installment in his most famous franchise, playing a motormouth detective who relocates from the back alleys of Detroit to the swimming pools of Beverly Hills. Helmed by action auteur Tony Scott, Murphy gets to the bottom of a series of irresistibly silly "alphabet crimes."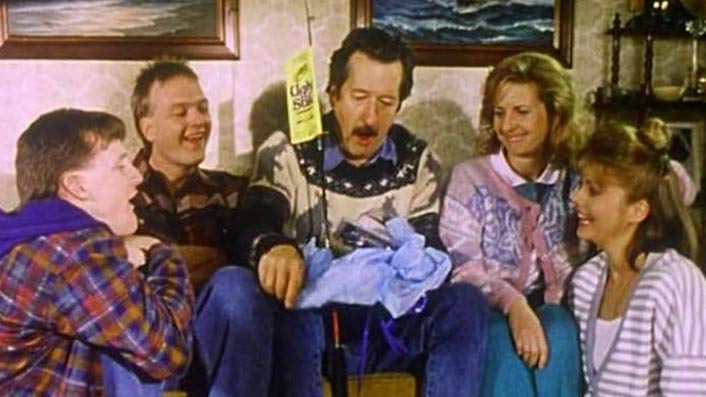 Watch on Stan
This beloved David-vs-Goliath story, about an average bloke fighting against compulsory real estate acquisition, could easily have been a down-the-nose ridicule of blue collar Australia. But director Rob Sitch avoids mocking his characters despite sending up the way they talk and even the food they eat—bringing heart, warmth and one-liners. Straight to the pool room!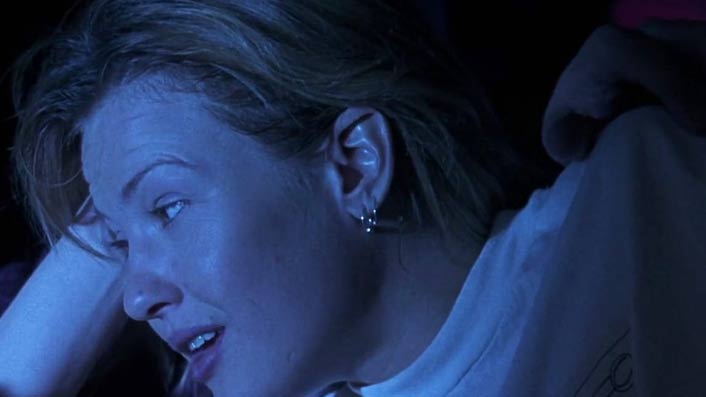 Watch on Stan
A scene-stealing Joey Lauren Adams sparkles in the titular role in the third film in Kevin Smith's Jersey trilogy, revolving around three professional comic book writers. The friendship between two best buds (Ben Affleck and Jason Lee) is strained when one of them explores a romantic relationship a woman (Adams) who is gay. Discussions oscillate from pop culture monologues to serious considerations of sex and gender identities—Smith matching crudity with maturity, kink with heart.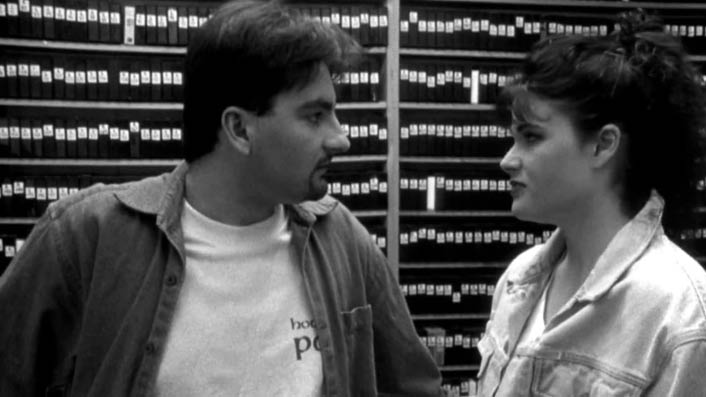 Watch on Stan
The first of Kevin Smith's many yak-a-thons is a tribute to slackers and an ongoing inspiration for cash-strapped filmmakers, demonstrating how to turn scrappy low-fi aesthetics into a selling point. The protagonist (Brian O'Halloran) goes to work at a convenience story on what was, famously, supposed to be his day off—accompanied by an antagonistic video store employee (Jeff Anderson). Gags run the gamut, all the way from Star Wars to necrophilia.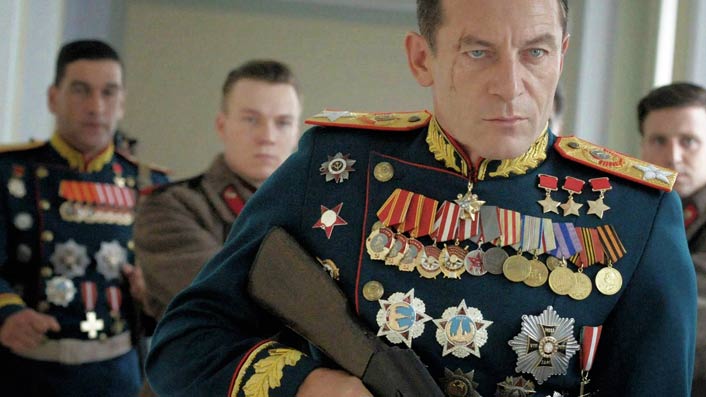 Watch on Stan
Armando Iannucci's ferociously sharp tragicomedy explores, with bone-dry wit, power-grabbing among top-level Russian ministers in the aftermath of the titular event. The drama is farcical; the comedy hurts. Like the British auteur's also terrific In the Loop, The Death of Stalin has an addictive quality; the more you watch it the better it gets.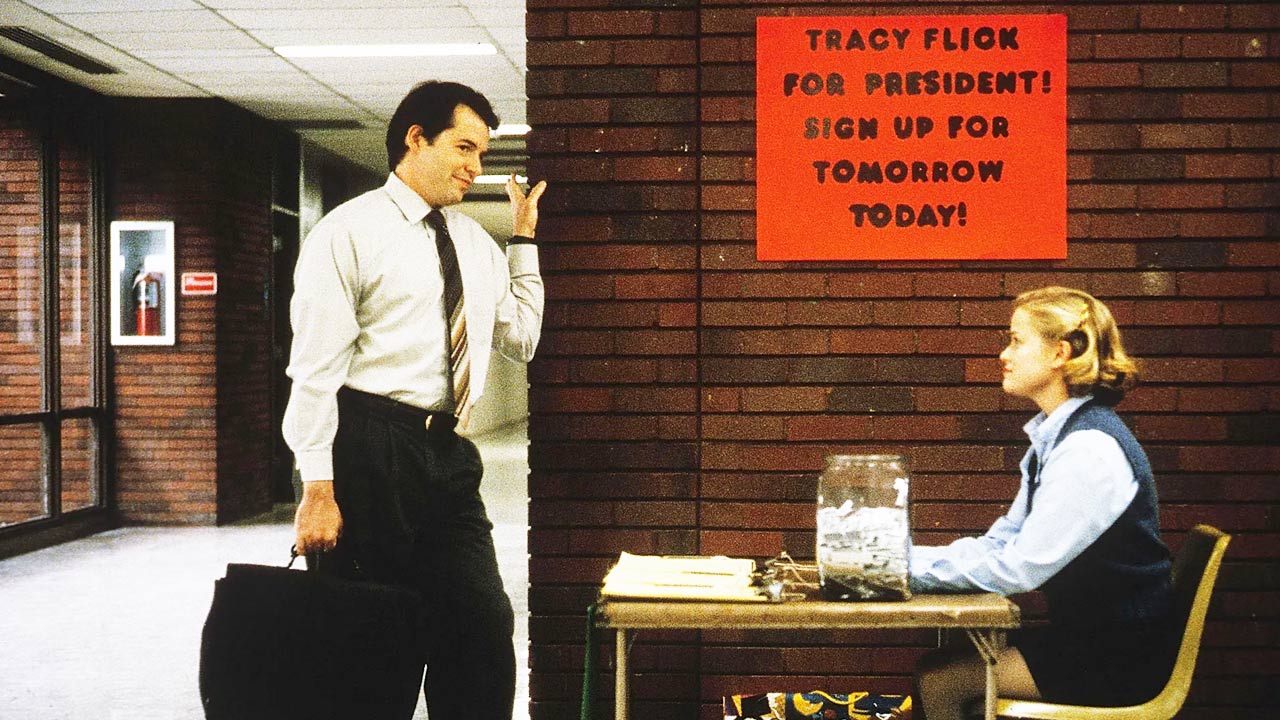 Watch on Stan
Alexander Payne uses a high school election to satirize American democracy, with Reese Witherspoon's perky overachiever running for student body president and Matthew Broderick's civics teacher determined to stand in her way. The performances pop and the script is devilishly sharp, commenting on the difficulties of maintaining integrity in a world of moral and political nuance.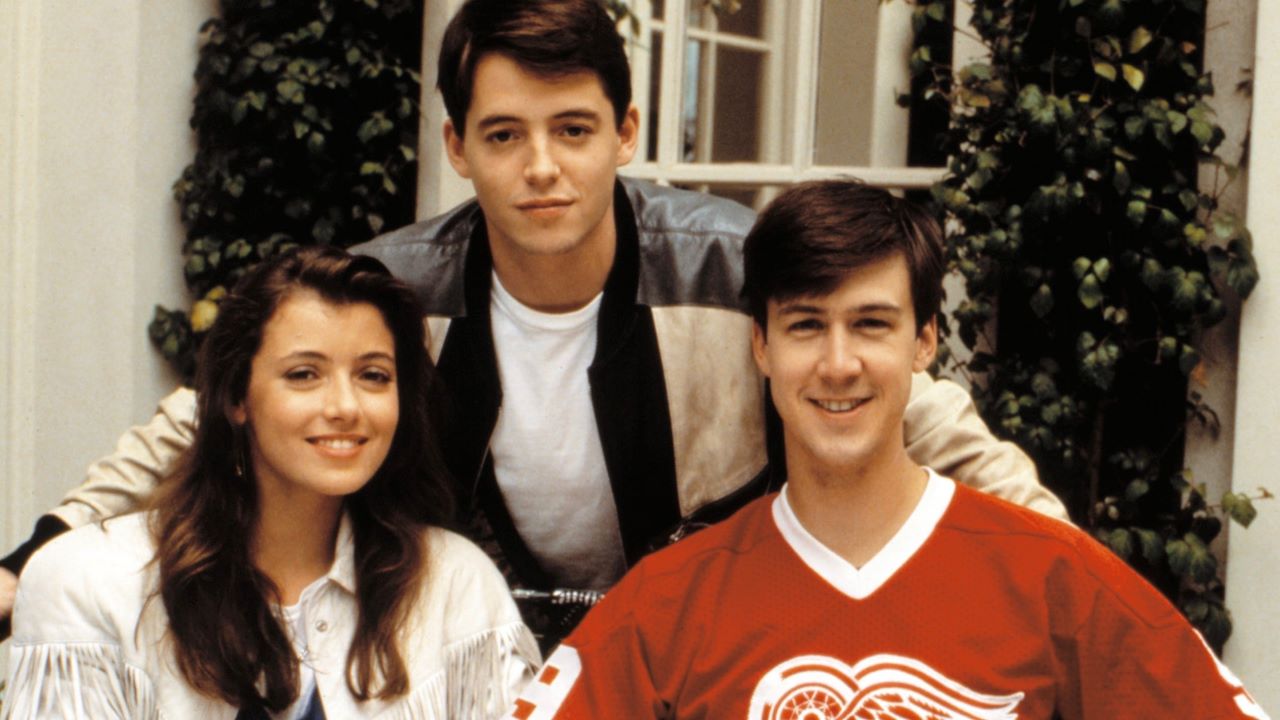 Watch on Stan
Bueller. Buelllller. Buellllleeerrr! John Hughes' 1986 ode to playing hooky and goofing around—starring Mathew Broderick as the titular class-cutting rascal—is obviously a product of the 80s. And yet its good-natured presentation of youthful rebellion has timeless qualities, making broad statements about the teenage experience that don't condescend and still resonate.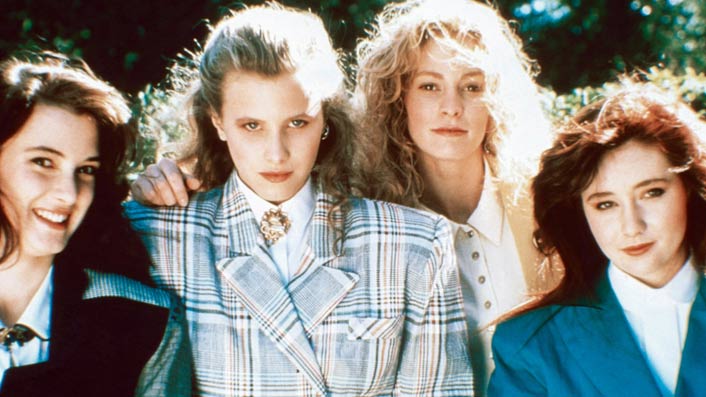 Watch on Stan
The comedy is so dark a prefix such as "black" barely begins to cut it. This 1988 cult flick is up there with Election and Mean Girls as one of the great high school-set classics⁠—with a more potent air of irreverence. Winona Ryder joins a clique of students called the "Heathers" while Christian Slater plays the demon on her shoulder, encouraging her to kill them.
Watch on Stan
Armando Iannucci plonks viewers in the backrooms of power and spin-doctoring as the UK prepares to enter a war in the Middle East. The inimitable Malcolm Tucker (Peter Capaldi) leaps from the screen, hissing and yelling about purviews and lubricated horse cocks. We wouldn't want it any other way.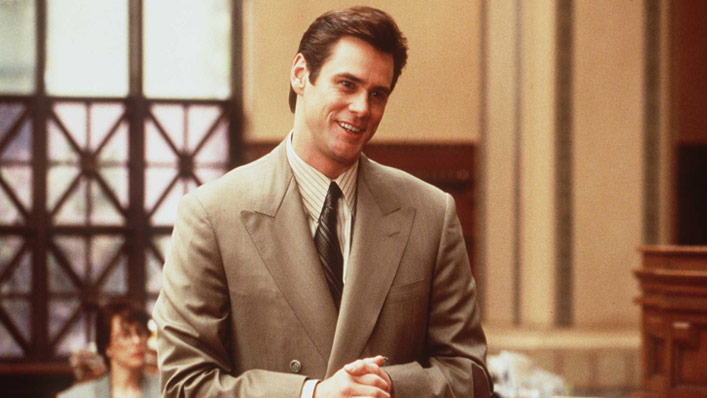 Watch on Stan
Arriving in 1997, the period of peak Jim Carrey, this wildly charming court room comedy places the star's unique qualities—the elastic physicality, that thunderously loud cartoon voice—inside a sentimental narrative. The premise is hinged on a child's birthday wish: that his high-flying lawyer father, a compulsive liar, must tell the truth for a single day. Cue hilarious proclamations such as "the god damn pen is blue!"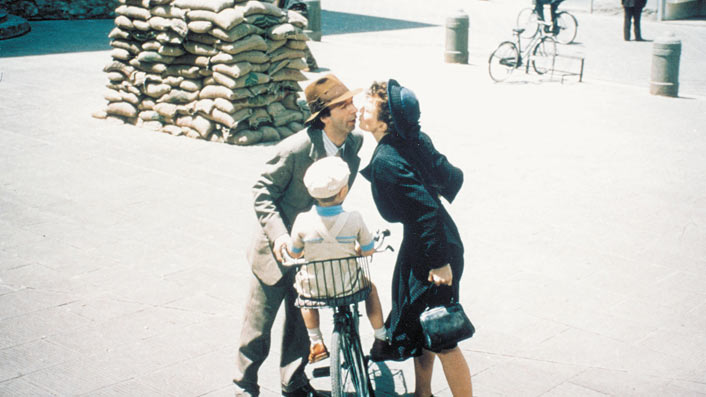 Watch on Stan
Buongiorno principessa! Rarely do light and dark come together so exquisitely, and with such force as in Roberto Benigni's WWII tragicomedy about a jokester (Benigni) who hides the truth of being imprisoned in a concentration camp to his son, by pretending it's all make believe. You laugh while your stomach turns.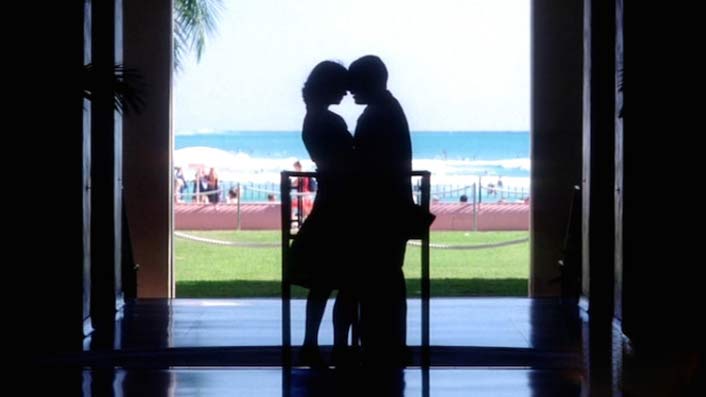 Watch on Stan
Paul Thomas Anderson's left-of-field rom-com matches Adam Sandler's awkward, coupon-collecting small business owner with Emma Watson's sweet executive. From an unexpected early appearance of a harmonium the film is delightfully unpredictable. Its most impressive achievement is tonal, with a surreal quality that feels almost like visualisation of music: as if you can hear the colours and see the melody.
Watch on Stan
The titular character's dialogue-free movie spin-off sends Shaun and co to the big city, on a mission to find and return their amnesia-afflicted farmer. Evoking the craftsmanship of great silent era comedies, in addition to stylistic and thematic inspirations ranging from Jacques Tati to Luis Buñuel, co-directors Mark Burton and Richard Starzak construct an utterly delightful work of art: spirited, lively, inventive, humane.
Watch on Stan
Jack Black's characteristically boisterous performance as a heavy metal guitarist who becomes a substitute music teacher, leading a bunch of lovable pipsqueaks to a battle of the bands competition, fits this film so well it seems like he shaped the entire thing in his image. The story is archetypal but the energy of the cast is infectious, writer/director Richard Linklater's earnest approach matching head with heart—while also rocking out.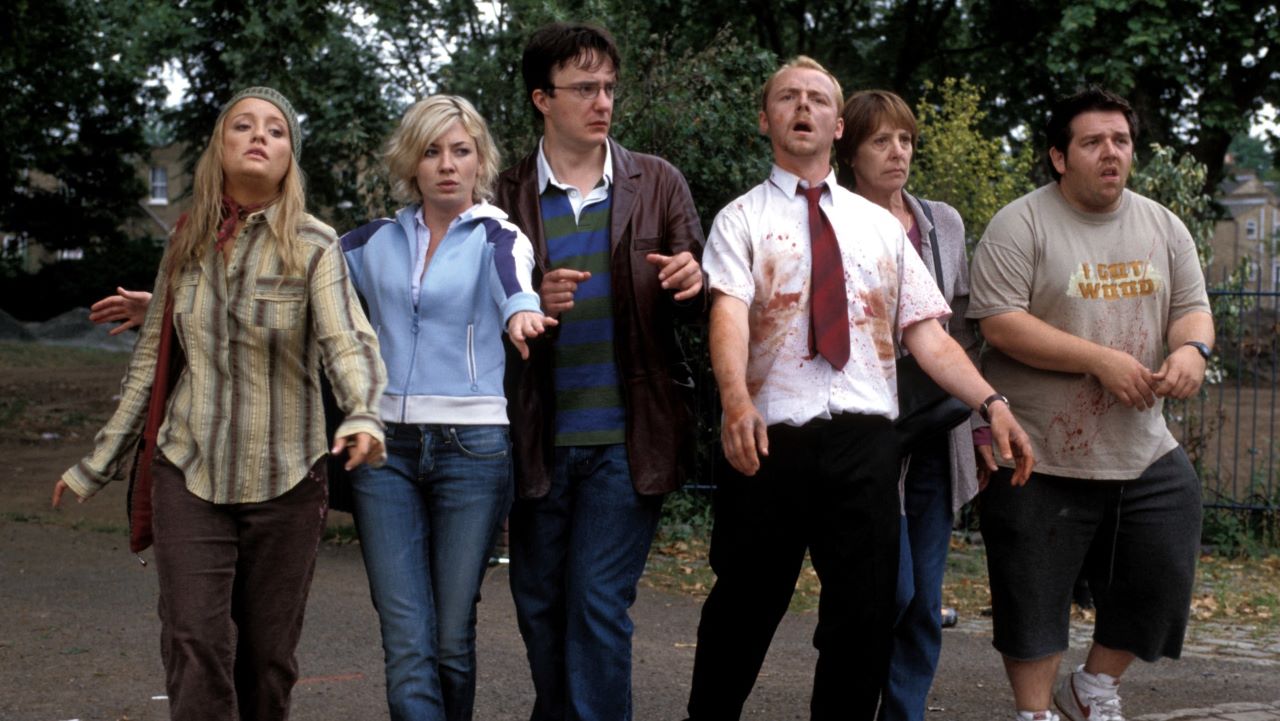 Watch on Stan
You've got red on you! Edgar Wright's zany rom-zom-com (romantic zombie comedy) introduced us to the director's innovative, compact approach to visual comedy, making the entire form and structure of the film in on the joke. Schmucky salesman (Simon Pegg) is dumped by his girlfriend (Kate Ashfield) but his personal apocalypse is nothing compared to what's happening outside, when the dead rise up and get bitey.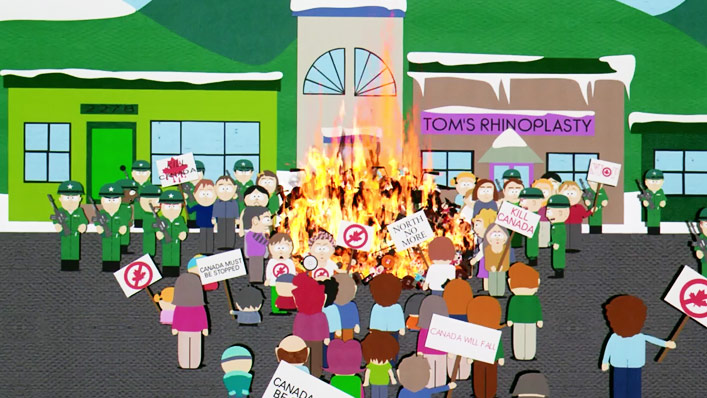 Watch on Stan
After being caught watching a naughty movie—containing poetic reflections such as "shut your fucking face uncle fucker"—the South Park kids inadvertently summon the devil and damn near cause the apocalypse. Trey Parker and Matt Stone's big screen spin-of of their weirdly enduring TV show is raucously loud and silly, and also kind of brilliant—with rambunctious wit and stupidly catchy songs.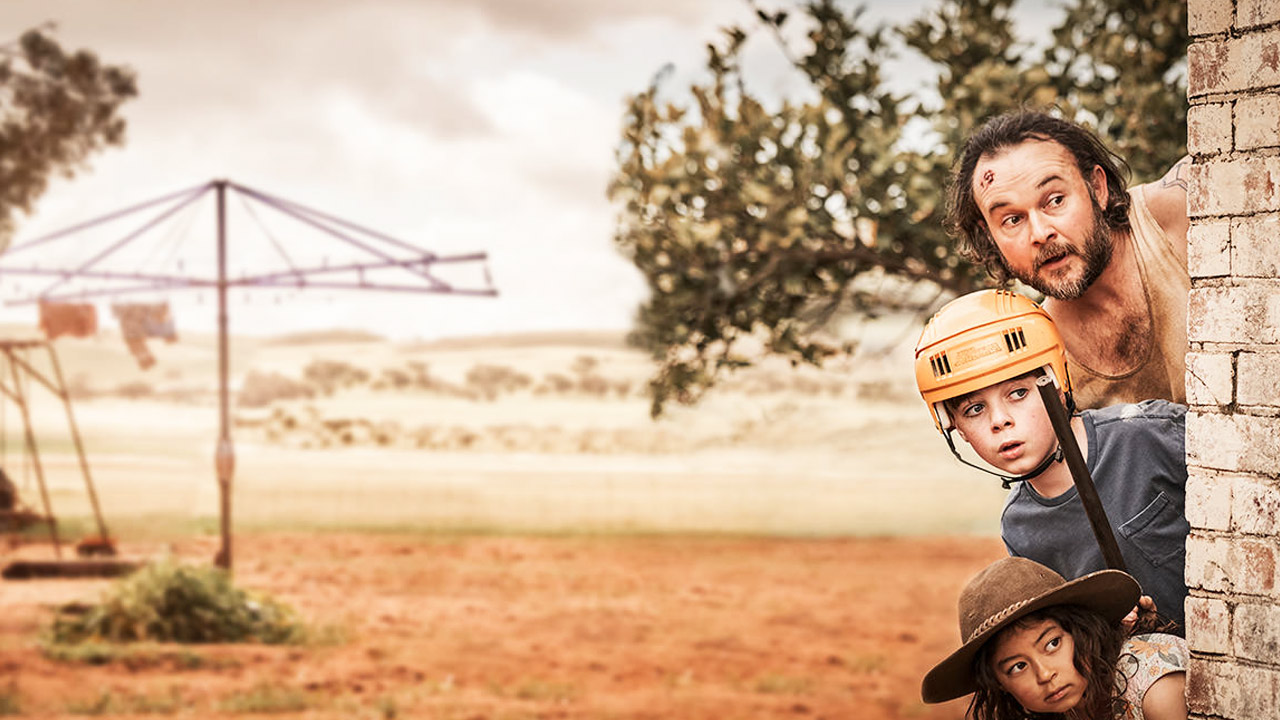 Watch on Stan
Bad Santa in the outback! An on-the-run crook (Daniel Henshall) looking for stashed loot hides on a farm, convincing two young kids there ((Lna Nankivell and Eadan McGuinness) that he's the jolly fella from the North Pole. Wacky and sweet in a backhanded way, director Christiaan Van Vuuren neatly balances sass and sentiment.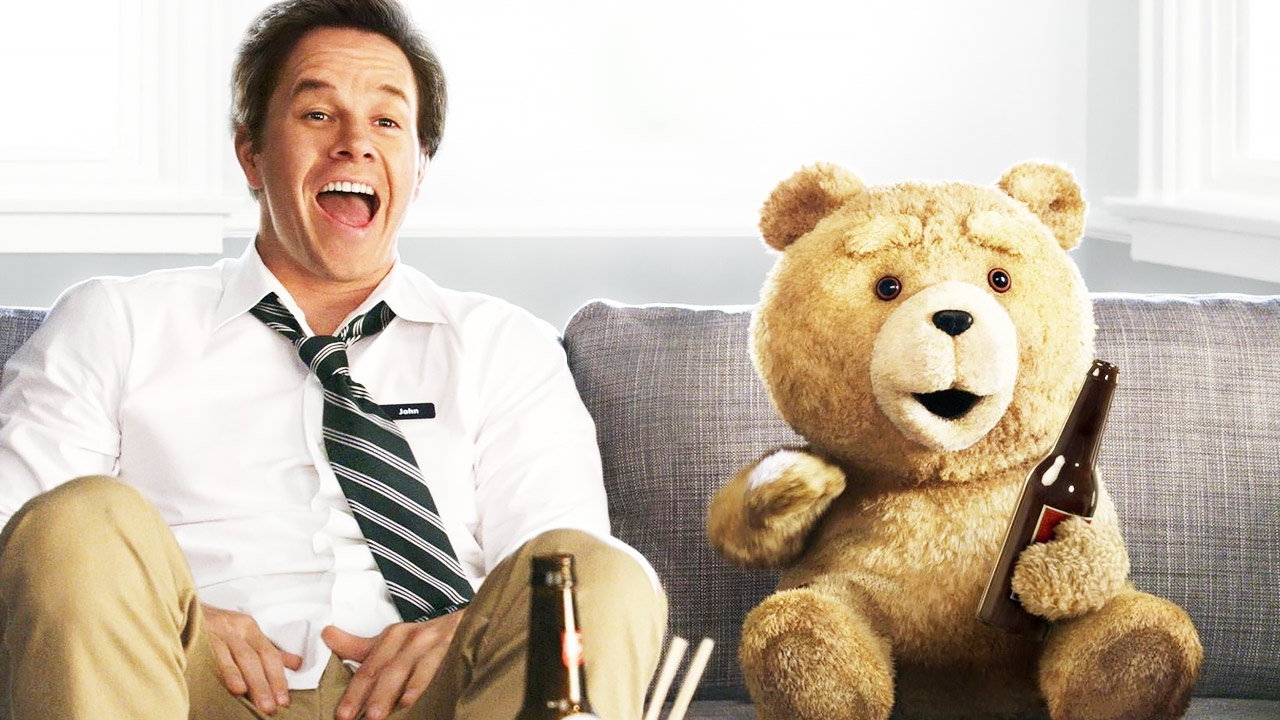 Ted (2012)
Watch on Stan
Uproarious non-PC comedy is par for the course for Seth MacFarlane, who summons to life a lewd bong-smoking teddy bear that's besties with Mark Wahlberg. The film's subtext (yeah, it has one) plays out like a reverse Toy Story: instead of saying goodbye to aspects of childhood, formative experiences transmogrify into forces that stunt a person's growth as an adult. Entertaining, filthy, facetious.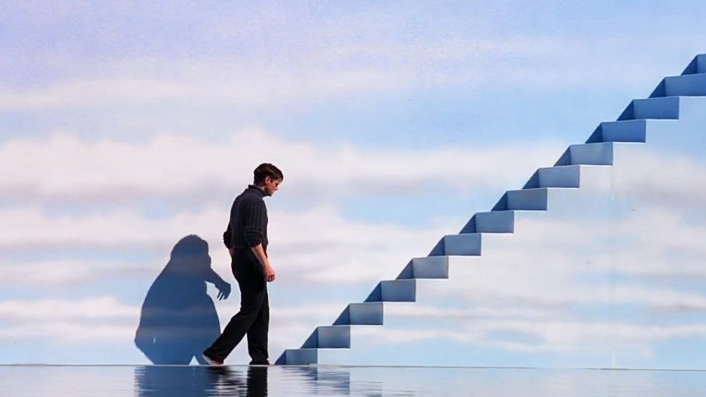 Watch on Stan
Peter Weir brilliantly fleshes out a simple premise: what if somebody was the star of their own reality TV show and didn't know it? The story of goofy insurance salesman Truman Burbank (Jim Carrey), whose voyage of personal discovery reveals the fraudulent nature of his reality, springboards several interesting discussions—including the exploitative consequences of voyeurism and the end of privacy.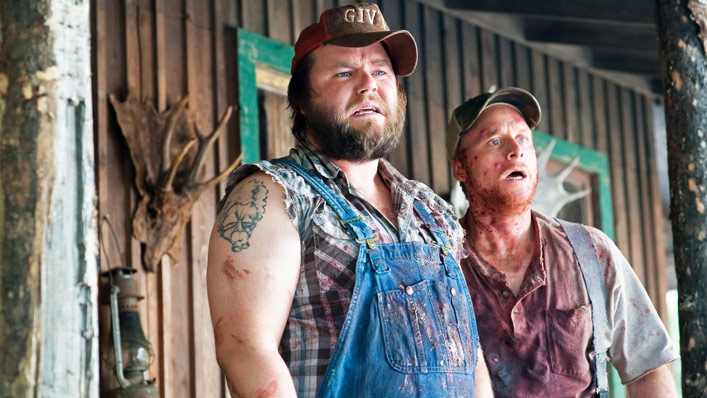 Watch on Stan
Eli Craig's unique slasher-comedy comes with an ingenious concept: the true "villain" isn't a person but a preconception. Attractive city slickers nick off for a weekend away and constantly misinterpret the actions of the peaceful and sweet, if a little daft titular characters (Tyler Labine and Alan Tudyk) as menacing, hysterically responding in ways that cause their own death. Gnarly, inventive, outrageous.
---
This guide is regularly updated to reflect changes in Stan's catalogue. For a list of capsule reviews that have been removed from this page because they are no longer available on the platform, visit here.