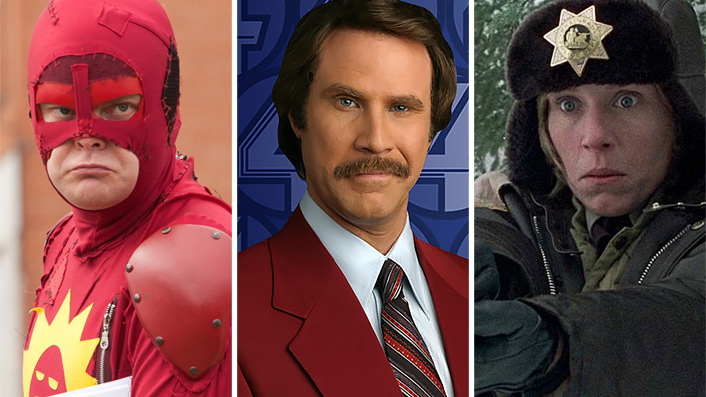 The best 25 comedy movies on Stan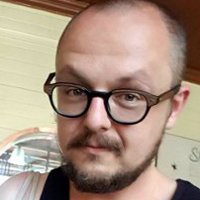 ---
Do you subscribe to Stan? Want a funny movie to watch? Critic Luke Buckmaster has combed the archives and picked the top 25 comedies currently available on the streaming platform.
See also
* All new movies & series on Stan
* All new streaming movies & series
LAST UPDATED: MAY 2020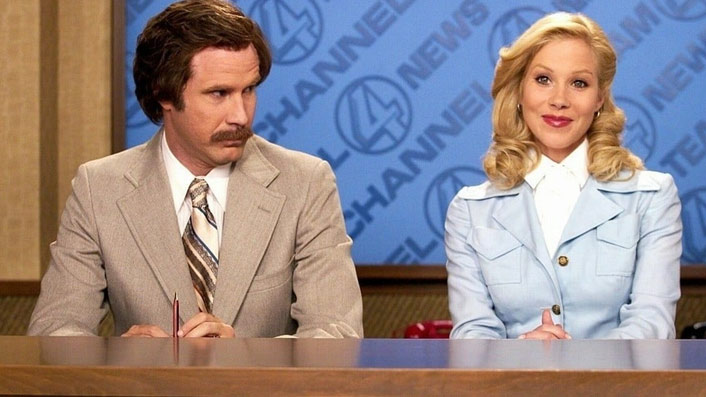 Few films are as memeable, as quotable, and as stupidly enjoyable as Adam McKay's 70's-set cult classic about a chauvinistic news anchorman (Will Ferrell) threatened by the arrival of a female newsreader (Christina Applegate). Anchorman's shaggy pace works in its favour, giving the performance⁠s—particularly Ferrell's⁠—room to breathe and settle into a zany, stonerish tempo. Burgundy became kind of a big deal.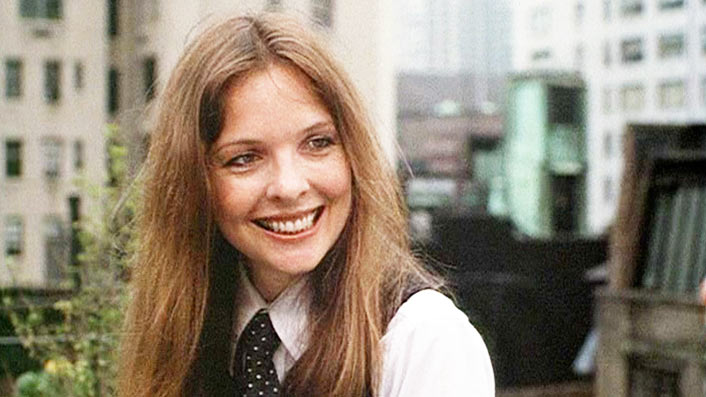 Romantic comedies don't get much better than Woody Allen's fourth wall-breaking portrait of a fledgling dramatist (Allen) and his free-spirited, aspiring actor girlfriend (Diane Keaton). These days Diane Keaton's irresistible Oscar-winning performance might be thought of in the realm of a proto-Greta Gerwig⁠—but that would be under-stating it. Annie is one of cinema's greatest sweethearts, unable to be swayed by the conventions of rom-coms. We all fell for her; she didn't fall for him.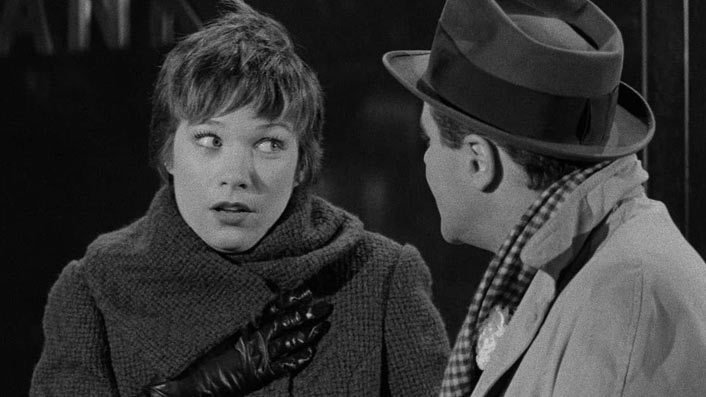 Corporate ratbaggery, the patriarchy and temptation to succeed via ill-gotten means are key themes in Billy Wilder's 1960 masterpiece. Jack Lemmon and Shirley MacLaine shine as a mild-mannered insurance company employee and a suicidal elevator operator respectively. Sounds heavy, plays light.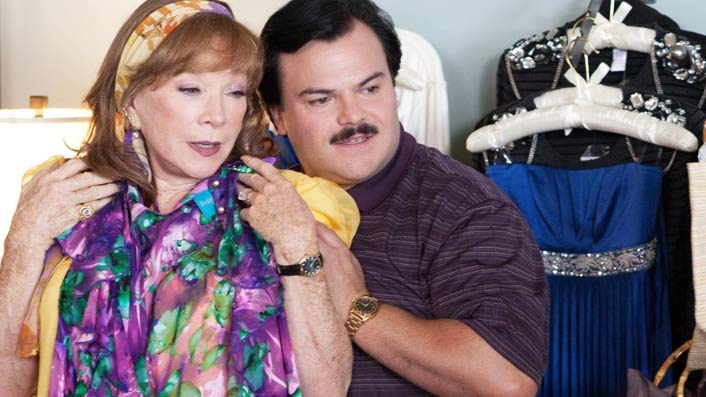 Describing Bernie as one of Jack Black's best films might not mean much, but it's also one of the best of director Richard Linklater⁠—and that means a lot. This bizarre and beautifully crafted true crime story follows a charismatic small town undertaker (Black) and his, shall we say, relationship with an elderly widow, played by a deliciously unlikable Shirley MacLaine. Themes include how our perceptions and preconceptions inform our comprehension of justice.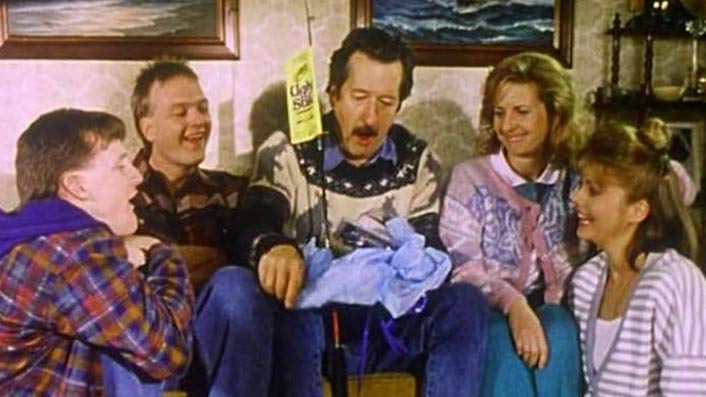 This beloved David-vs-Goliath story, about an average bloke fighting against compulsory real estate acquisition, could easily have been a down-the-nose ridicule of blue collar Australia. But director Rob Sitch avoids ridiculing his characters despite sending up the way they talk and even the food they consume⁠—bringing heart, warmth and lots of one-liners. Straight to the pool room!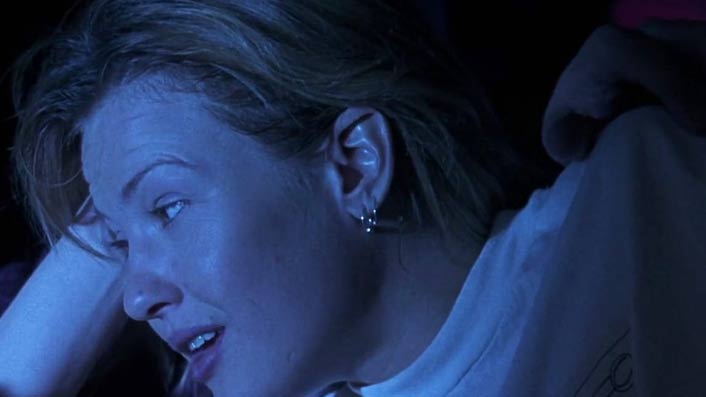 A scene-stealing Joey Lauren Adams sparkles in the titular role. Chasing Amy is the third film in Kevin Smith's Jersey trilogy, revolving around three professional comic book writers. The friendship between two best buds (Ben Affleck and Jason Lee) is strained when one of them explores a romantic relationship a woman (Adams) who is gay. The characters' discussions oscillate from pop culture monologues to serious considerations of sex and gender identities. Smith matches crudity with maturity, profanity with pathos, kink with heart.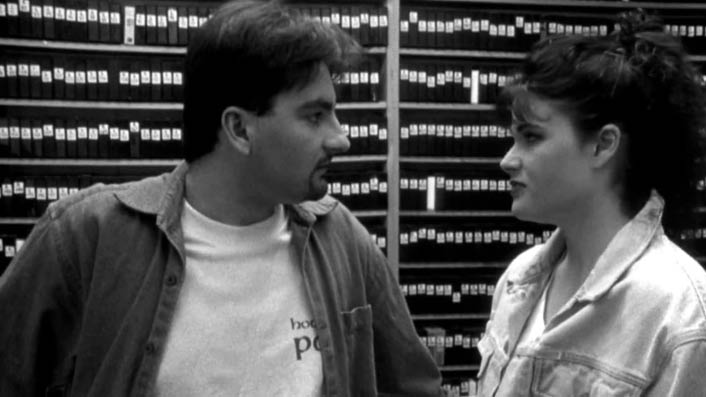 The first of Kevin Smith's many yak-a-thons is a tribute to slackers and an ongoing inspiration for cash-strapped filmmakers, turning scrappy low-fi aesthetics into a selling point. The protagonist (Brian O'Halloran) goes to work at a convenience story on what was supposed to be his day off, accompanied by an antagonistic video store employee (Jeff Anderson). Gags run the gamut, all the way from Star Wars to necrophilia.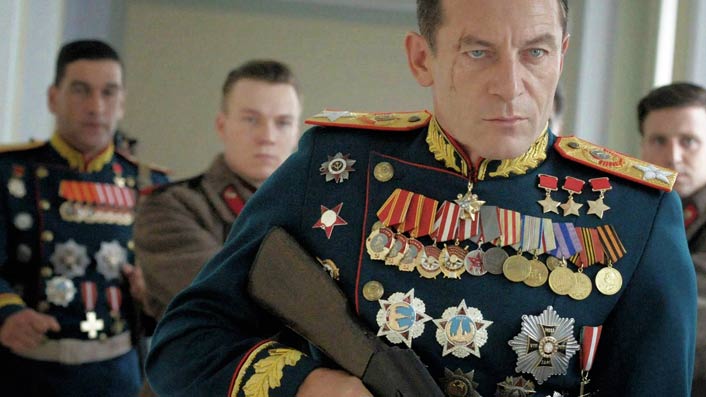 Armando Iannucci's ferociously sharp tragicomedy explores – with bone-dry wit characteristic of the British auteur⁠—power-grabbing among top-level Russian ministers in the aftermath of the titular event. The drama is farcical; the comedy hurts. Like Iannucci's also terrific In the Loop, The Death of Stalin has an addictive quality; the more you watch it the better it gets.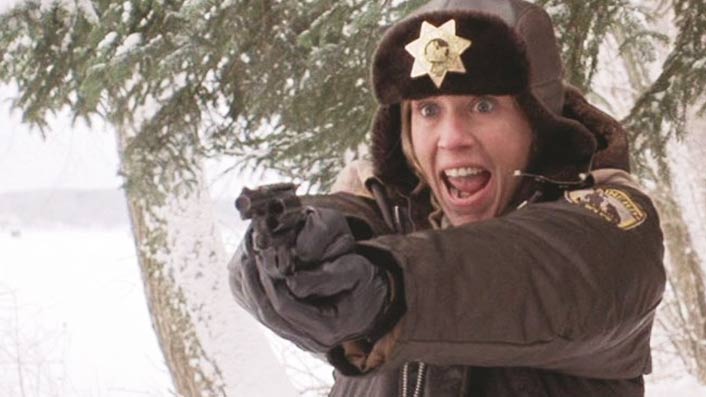 Frances McDormand…what a performance! She is unforgettable and strangely funny as a pregnant, parka-wearing police detective in a daring, ice-cold, extremely deadpan film revolving incorporating a bungled kidnapping and an extortion attempt. Fargo is one of the high points in the career of the great Coen brothers, who might just be the best directing duos in the history of the cinema.
Noah Baumbach and Greta Gerwig's hipstery slice-of-life dramedy follows a head-in-the-clouds dreamer (Gerwig) coasting⁠—and sometimes literally dancing⁠—between settings and circumstances in New York City. Baumbach's direction is self-conscious but elegant. To say that Gerwig radiates charm in the lead role is to put it very lightly.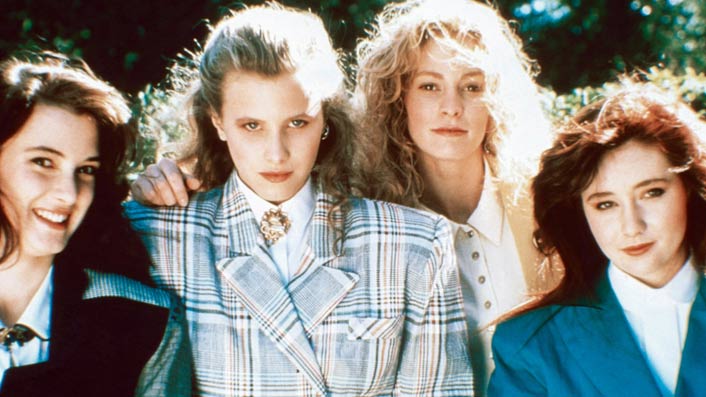 The comedy is so dark a prefix such as "black" or "jet" barely begins to cut it. This 1988 cult movie is up there with Election and Mean Girls as one of the great high school-set classics⁠—but with a more potent air of irreverence. Winona Ryder joins a clique of students called the Heathers while Christian Slater plays the demon on her shoulder, encouraging her to kill them.
Armando Iannucci plonks viewers in the back rooms of power and spin-doctoring as the UK prepares to enter a war in the Middle East. The inimitable Malcolm Tucker (Peter Capaldi) leaps from the screen, hissing and yelling about purviews and lubricated horse cocks. We wouldn't have it any other way.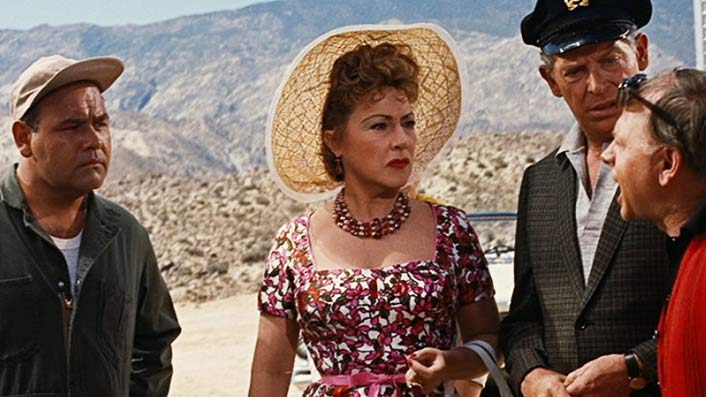 The preposterously entertaining 1963 farce is highly distinctive if not unique: a comedy epic that is in effect one great big chase scene. A large group of strangers scramble to locate what they believe to be buried loot, triggering an unsubtle message about human greed. The running time is long but the pace is eruptive, with various kinds of slapstick⁠—from vehicular mayhem to the ol' slipping on a banana peel routine.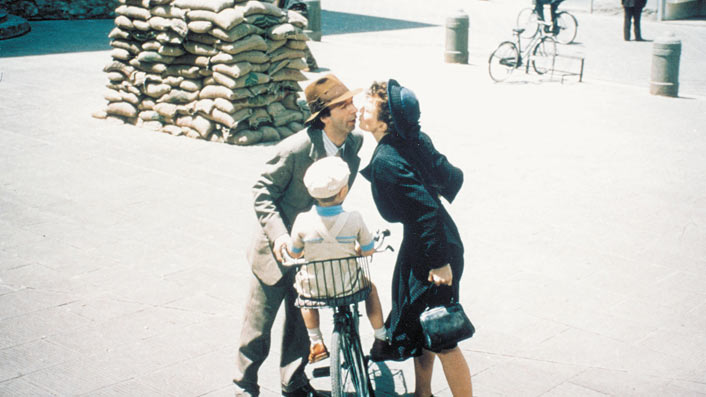 Buongiorno principessa! Rarely do light and dark come together so exquisitely, yet with such force than in Roberto Benigni's WWII tragicomedy about a jokester (Benigni) who hides the truth of being imprisoned in a concentration camp to his son by pretending it's all make believe. You laugh while your stomach turns.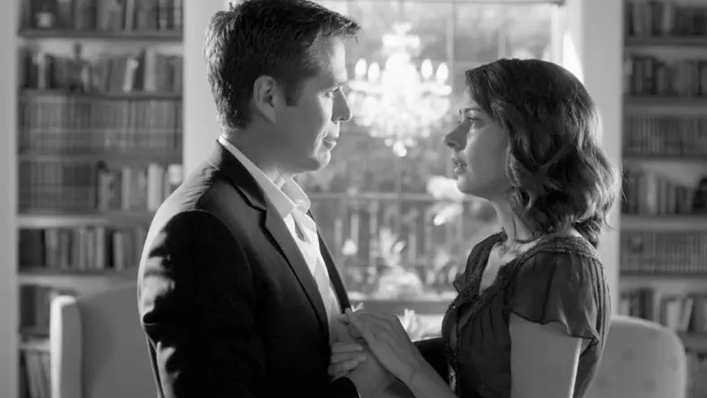 The dialogue in Joss Whedon's low budget, black and white adaptation of The Bard's famous comedy remains untouched despite a contemporary setting, adding an interesting schism between old and new. Those rich, dense, melodic monologues flow as abundantly as the generous portions of wine the characters quaff. This elegantly constructed film feels colourful despite its muted palette and grand despite its limited settings.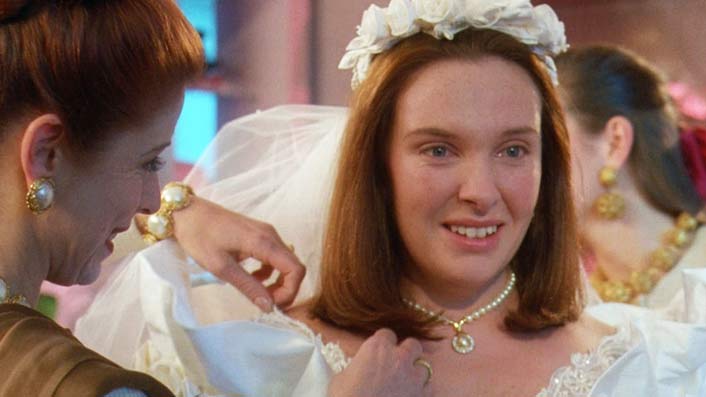 PJ Hogan's portrait of a love-hungry sad sack, brilliantly played by Toni Collette, has a dark and complicated soul. Muriel (Toni Collette) is, as one character famously puts it, a rather terrible person. The film is a twisted tragicomedy in which weddings are bitterly ironic and beautiful friendships are squandered. Collette makes dweebiness dangerous, and turns self-pity into flagellation.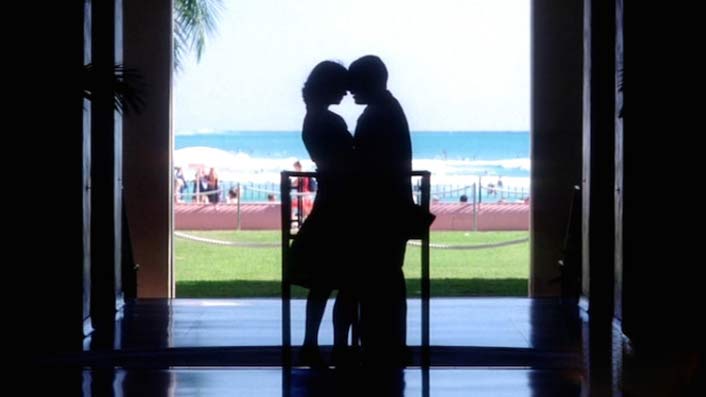 Paul Thomas Anderson's left-of-field rom-com matches Adam Sandler's awkward, coupon-collecting small business owner with Emma Watson's sweet executive. From an unexpected early appearance of a harmonium the film is delightfully unpredictable. Its most impressive achievement is tonal, with a surreal quality that feels like visualisation of music. You can hear the colours and see the melody.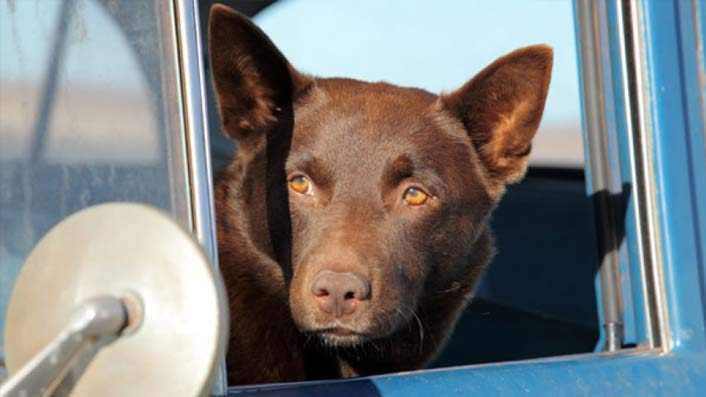 Kriv Stender's ode to the power and personality of a great pooch⁠—inspired by a gregarious real-life stray kelpie who was beloved in a small town mining community in the 70s⁠—trots a fine line between sentiment and sop. The director gets the balance right, ultimately providing an emotionally nuanced message for children⁠—about how all things come to an end, but beautiful friendships form a part of who we are.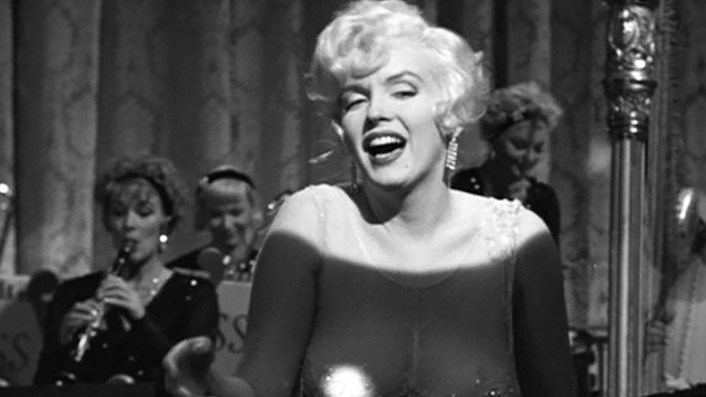 "Nobody's perfect" is the famous final line in Billy Wilder's 1959 masterpiece, which delights, surprises and tickles funny bones until the very end. In a gender and sexual identity-bending on-the-run narrative, Jack Lemmon and Tony Curtis play cross-dressing musicians who hang out with Marilyn Monroe. What a stunning presence Monroe brings, taking the archetype of the emotionally vulnerable sexy naif in sublimely heartfelt directions.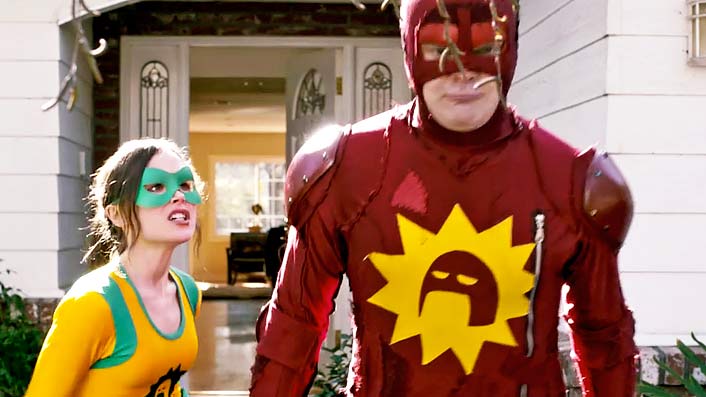 The funniest superhero movie of all time explores a connection rarely made in this genre, between vigilantism and mental illness. An outrageously entertaining Rainn Wilson⁠—accompanied by an equally outrageous Ellen Page⁠—embarks on a mission to "shut up crime" after his wife (Liv Tyler) leaves him for a sleazy drug dealer (Kevin Bacon). Super delights in offering no moral assurances of any kind⁠—even that good and evil exist in the first place.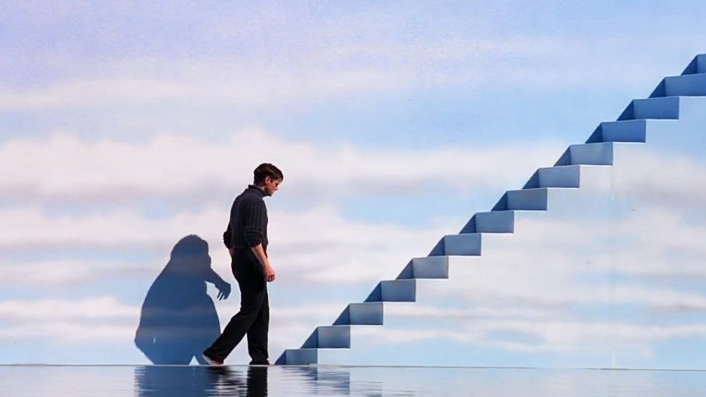 Peter Weir brilliantly fleshes out a simple premise: what if somebody was the star of their own reality TV show but they didn't know it? The story of goofy insurance salesman Truman Burbank (Jim Carrey), whose voyage of personal discovery reveals the fraudulent nature of his reality, springboards many interesting discussions —including the exploitative consequences of voyeurism and the end of privacy.
Lovingly crafted claymation⁠—from those patient and very talented folk at Aardman Animations⁠—meets a self-aware, midnight movie premise in this delightful and witty film. Eccentric inventor Wallace (voice of Peter Sallis) has done it again, managing to turn himself into a beastly werewolf-like rabbit thing. Lucky he has his trusted pooch Gromit to help out.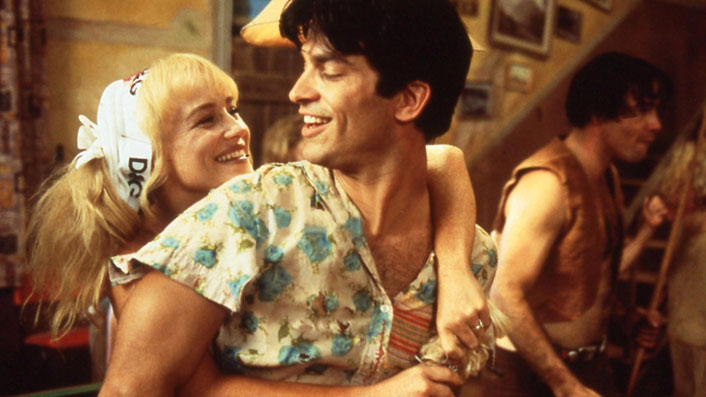 After Priscilla, Queen of the Desert, Stephan Elliott ramped up his quota of cor-blimey Australianisms, dunking audiences into a bizarro backwater burg where an American visitor (Johnathon Schaech) marriages a local (Susie Porter) leads a rebellion against the town ringleader (Rod Taylor). Welcome to Woop Woop is gloriously kitschy and tongue-in-cheek, and was massively undervalued by critics at the time of its release in 1997.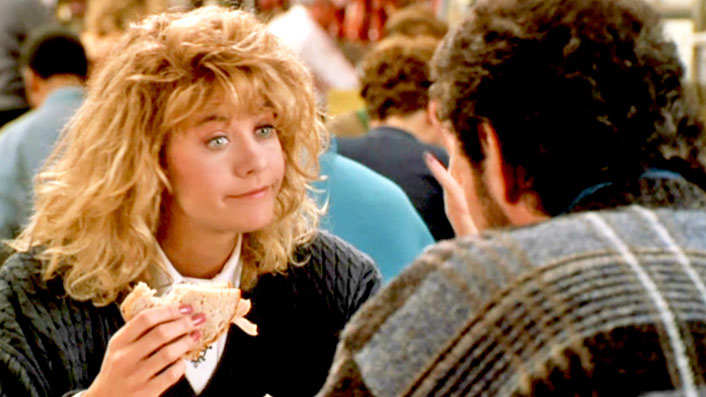 One of the great scripts from Nora Ephron explores the platonic then romantic journey of the titular characters (Billy Crystal and Megan Ryan) who take 12 years to fall in love. The famous "I'll have what she's having" fake orgasm scene showed audiences that films can break taboos while retaining wit, humour and heart.
Martin Scorsese dines on tales of personal and corporate excess, not to mention outright misogyny, drawing on the debaucherous memoir of former stockbroker (and convicted criminal) Jordan Belfort. Starring Leonardo DiCaprio as Belfort and Jonah Hill as his right-hand man, hubris and hedonism is the name of the game – in a loud, fast, incongruous film that runs for three frantically paced hours.