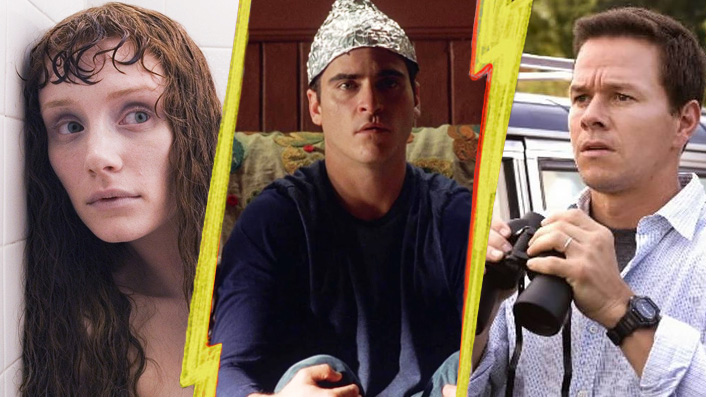 The 10 most ridiculous M. Night Shyamalan twists, ranked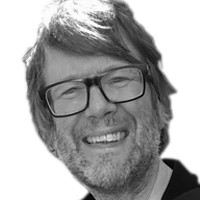 ---
No director does preposterous plot twists like M. Night Shyamalan. For his most insanely ridiculous, read on.

With the release of M. Night Shyamalan's Old, it looks like the master of the plot twist is up to his old tricks again. Will we find out why anyone who visits a secluded tropical beach for a few hours rapidly ages, reducing their entire lives into a single day?
It's a great set-up, like many films from the director, whose popcorn-dropping reveals have become the stuff of legend. So, what are the most insanely ridiculous M. Night Shyamalan plot twists?
Here's the top 10, ranked in order of least to most ridiculous. Warning: thar be spoilers. Lots and lots of spoilers.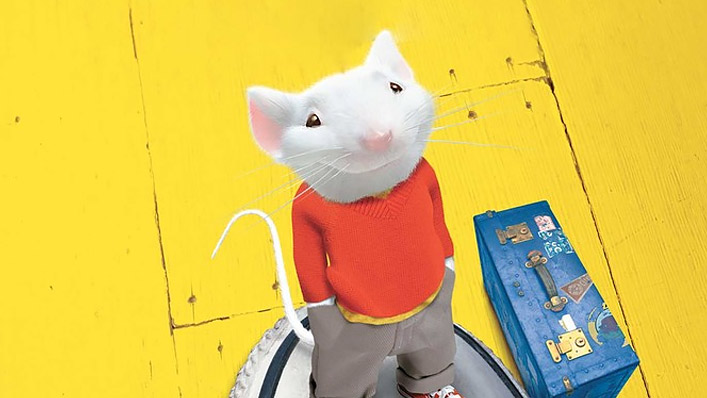 The big twist here is that M. Night Shyamalan was involved in two films released in 1999. The first: his Oscar-winning spookfest The Sixth Sense. And the second? A cute family comedy about a talking mouse, which he co-wrote.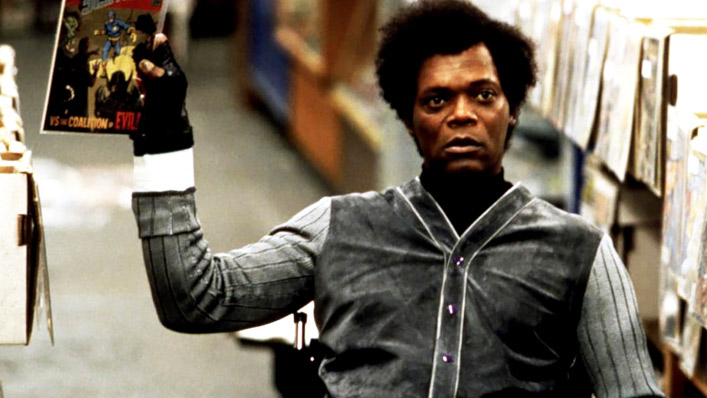 The shattering finale of this slow-burning origin story is a monumentally huge head spinner. We discover not only that Elijah Price (Samuel L. Jackson) is the villain—but also the shocking lengths he will go to in order to prove his wacky (albeit accurate) theory that superheroes are real and Bruce Willis' character David Dunn is indestructible.
We discover that Price—aka Mr. Glass—is so determined to reveal Dunn's true nature that he caused the disaster (a train crash) that killed 130 people. Sheesh, Mr. Glass, why so dramatic?!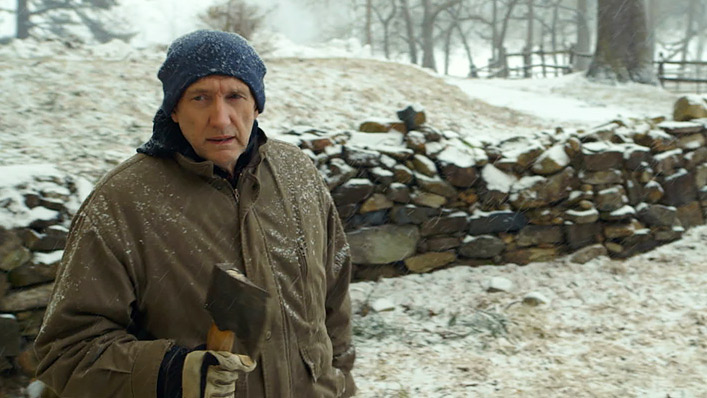 Teaming up with the production company Blumhouse, this horror film saw Shyamalan ditch bloated storytelling for a linear plot that goes straight for the jugular. The Visit follows two Philadelphia kids, Becca and Tyler (Aussie actors Olivia DeJonge and Ed Oxenbould), who are sent to meet their grandparents for the first time.
After a few days in the company of Nana (Deanna Dunagan) and Pop-Pop (Peter McRobbie), the kids begin to think that all is not right with their grandparents. They projectile vomit, smear soiled nappies in Tyler's face, persuade Becca to climb inside an oven to "clean" it and have a strange idea about gun maintenance. Then the twist bomb is dropped: the kids' actual grandparents are dead in the basement, murdered by the two escaped mental patients they are now living with.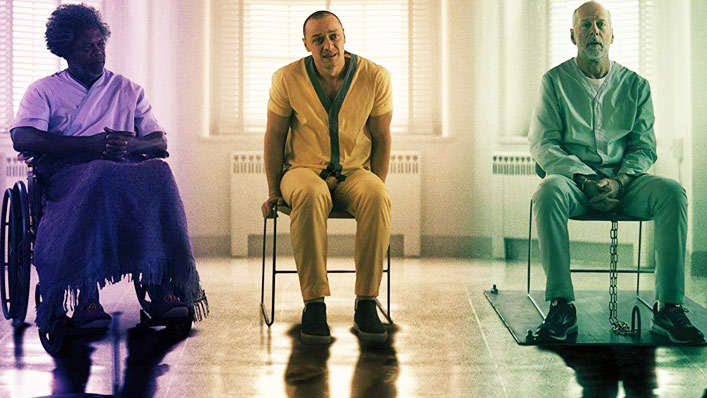 In this crazed hybrid of Unbreakable and Split, vigilante superhero David Dunn (Bruce Willis), mass murderer Glass (Samuel L. Jackson) and all 24 split personalities of James McAvoy's psychotic villain Dennis aka 'The Beast' do battle on the streets of Philadelphia. Meanwhile, a seemingly benevolent psychiatrist, Dr. Ellie Staple (Sarah Paulson), is trying to convince the trio that they're delusional and their superpowers aren't real.
In the shocking reveal, we discover that Staple is a member of a secret society that exists to cover up the existence of superheroes. Well of course she is! By this point in Shyamalan's career, some kind of a twist was to be expected; this is a perfect example of shoehorning twists into a story for the sake of it.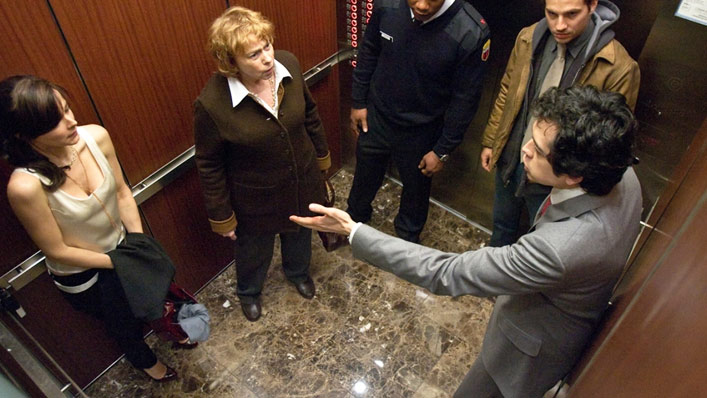 This claustrophobic nerve-wringer about five strangers trapped in a lift was produced rather than directed by Shyamalan, with a screenplay based on his story. It is slowly revealed that the characters—including a dodgy salesman (Geoffrey Arend), an elderly thief (Jenny O'Hara) and a security guard (Bokeem Woodbine)—are trapped together for a reason.
Every time the lights go off in the failing lift, somebody dies. Throats are slashed, bodies are bitten and transgressions revealed in this devilish spin on Agatha Christie's And Then There Were None. And then….here we go…it's revealed that one of them is the Devil himself. No surprise, really, considering the film's title. Which just makes it even more preposterous. That and the fact that Lucifer takes the form of the criminal old lady who had faked her own death. Really!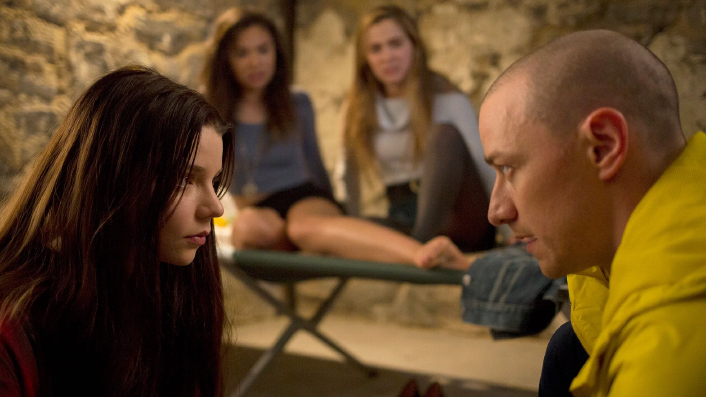 After the dismal lows of The Last Airbender and After Earth, Shyamalan ditched the studio system in favour of self-financed indie flicks. One of them was this deep dive into the very damaged brain of James McEvoy's aforementioned villain, a fractured psyche living with 23—or is that 24?—split personalities. We get to meet most of them including Dennis, who kidnaps three young girls ( Anya Taylor-Joy, Haley Lu Richardson and Jessica Sula) and holds them hostage.
It's an excruciatingly tense horror film with a frankly daft, tacked-on and redundant twist. Split is revealed to be a stealth sequel to Shyamalan's Unbreakable. Who knew? No-one until a throwaway line mentioning Samuel L. Jackson's character Mr. Glass and a fleeting glimpse of Bruce Willis as David Dunn.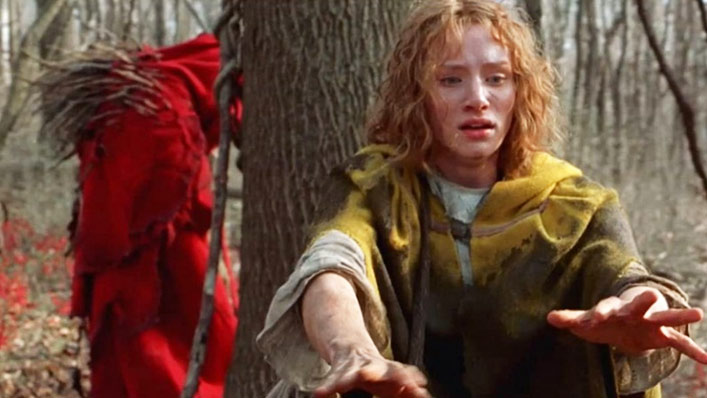 Featuring an A grade cast including William Hurt, Sigourney Weaver, Joaquin Phoenix, Bryce Dallas Howard, Adrien Brody and Brendan Gleeson, The Village tells the story of an isolated 19th century Pennsylvania village being terrorised by "those we don't speak of," who lurk in the foreboding forest that surrounds them.
The big twist is a doozy. First it is revealed that the red-cloaked monsters are not real but created by the village elders to stop the village inhabitants from exploring. Then we discover—when we glimpse a park ranger's jeep—that the village exists in modern day! This film isn't a period piece at all! To escape their crime-ridden existence back in the '70s, the leaders founded the village and have been playing dress up for decades. The young folk who have grown up within the confines of the village commune are oblivious to their ruse.
Centred around a tortured performance from Mel Gibson as Graham Hess, a former Episcopal priest who is battling his personal demons and an alien invasion, Signs is a great film for most of its running time. Hess is a single Dad looking after his children (Abigail Breslin and Rory Culkin) with the help of his failed minor league baseball player brother (Joaquin Phoenix). The dysfunctional family discover a series of mysterious crop circles on their farm.
So far so good; the phenomenon is a portent for an alien invasion to come. When Mel and his family have a close encounter of the third kind, they discover in a very soggy twist that all they need to do to stop the alien advances is turn on the sprinkler system. The aliens are allergic to water!? How convenient!
Shyamalan's much-maligned 2006 film tells a potentially interesting tale about a water nymph named Story (Howard), who appears in the communal swimming pool of a Philadelphia apartment complex overseen by Cleveland Heep (Paul Giamatti), who became the superintendent after his family was murdered. And then it gets silly.
Story, who is being pursued by wolf-like creatures, is on a mission. She has left her subterranean 'blue world' to become the muse for an aspiring author destined to write a book that will inspire future leaders to make the world a better place. Did you get all that? Oh, and the author is played by…Shyamalan himself! A difficult to stomach splash of wishy-washy egotism.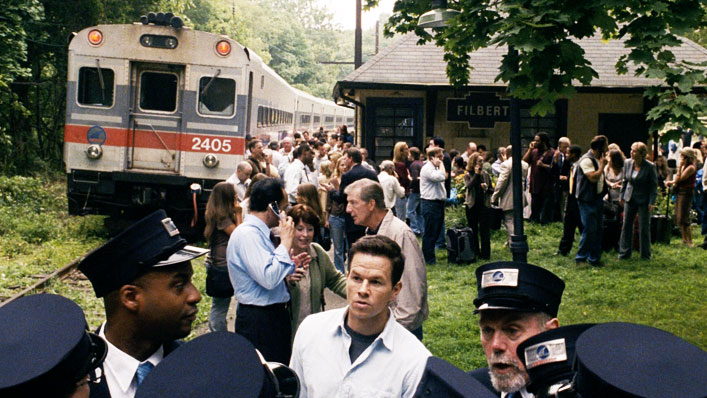 It's in the trees, it's coming! Wait a minute! It is the trees. Hang on what? In Shyamalan's justifiably vilified eco-thriller the world is in shock as a spate of mass suicides cause the populace to inexplicably throw themselves off the nearest available building or stab themselves in the neck with a hairpin.
The powers that be think a bio-terrorist attack is causing the suicidal tendencies, but Elliot Moore, a science professor (Mark Wahlberg) discovers the truth. The plants have had enough and are sending out airborne toxins that cause the human race to kill themselves. Cue footage of Wahlberg and Zooey Deschanel (playing his wife) running away from foliage and gusts of wind. It is utterly, insanely, outrageously, stupendously ridiculous.