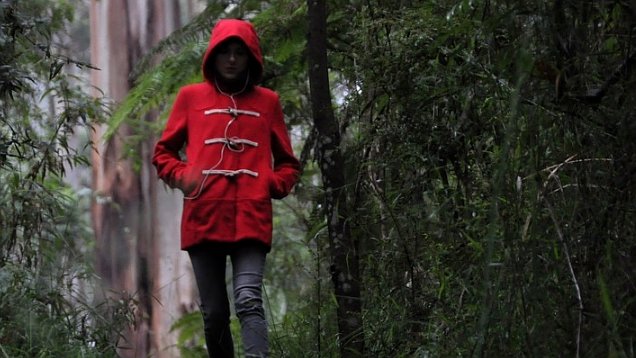 Ten overlooked Australian films from 2018

---
Every year the local film industry produces a range of quality titles that get overlooked by audiences and critics. Sarah Ward picks 10 Australian films from 2018 that deserved more attention. 
Outback westerns, sci-fi thrillers, animated rabbits and heartfelt tributes to Australian icons – they're just some of the Aussie films that hit local screens this year. In total, 61 new Australian-made movies made their way to cinemas in 2018. Throw in the festival-only titles, and that number exceeds 70.
From such a sizeable list, we know which titles Australians flocked to. Ladies in Black, Breath, Sweet Country and Swinging Safari sit among the country's homegrown box office hits, plus documentaries Gurrumul, Working Class Boy and Midnight Oil: 1984 as well. We also know which actor Australian cinemagoers saw more often than not, with Shane Jacobson featuring in four of the nation's top 20 local flicks.
There's more to 2018's Aussie slate than the big names, of course – aka the films that didn't set the box office alight. Here's ten that viewers overlooked throughout the year, but are worth seeking out.
Sign up for Flicks updates
The first feature from Russian-born Australian writer/director Alena Lodkina, Strange Colours is as much about mood as it is story – and as much about a place as the people who walk across its striking soil. Filmed and set in New South Wales' Lightning Ridge, this observational drama tracks a psychology student's (Kate Cheel) return home to visit her ailing dad (Daniel P Jones). A festival hit, starting in Venice last year before screening locally, it's a ruminative and striking work.
For many Australians, the answer to this documentary's questioning title is obvious, even if they don't know it. Anthony Lister's graffiti artwork is a common sight along the east coast's capitals; however his personal story is worth just as much attention. Deploying the same knack for spinning a fascinating true tale that made All This Mayhem such a standout, filmmaker Eddie Martin serves up a warts-and-all account of Lister's ups and downs. A riveting doco, Have You Seen the Listers? will also ensure that you never look at Lister's art the same way again.
Not only moving and insightful, but also important, The Coming Back Out Ball Movie brings a one-off Melbourne event to the screen. That said, Sue Thompson's engaging documentary does more than peer behind the scenes of the red-carpet gala that gives the film its name. Filled with essential LGBTQIA+ stories from queer community elders, it's a window into the kind of tales that aren't often told: those of ordinary people who lived through a difficult era, fought to remain true to themselves and keep fighting for equality today.
A once celebrated writer (Alan Dukes) turns to teaching to make a living, and is far from happy with the life that results. Charting a week in said scribe's existence – a week where one precocious student demands his attention, a fling threatens to turn into something more, and a new publishing deal might just arise – this comedy veers beyond the expected. It also benefits from a convincing lead performance, as well as warm direction by Heath Davis.
Guilty
A re-creation of Myuran Sukumaran's last days on Bali's death row, Guilty doesn't ignore its subject's crimes. Rather, it examines the person he became during his incarceration, as well as the weighty impact of his sentence, all by chronicling the details. With Adam McConvell playing the executed drug smuggler, Matthew Sleeth's film proves an intimate examination of the death penalty in action – and while the artist-turned-filmmaker's stance is always apparent, that doesn't make the end result any less compelling.
Making her second feature after 2011's Johnny Ghost, writer/director Donna McRae finds a mood and sticks to it. It's one of unrelenting tension – the kind that comes from never feeling calm or safe, even when you've fled the city and your troubles for an isolated house. That's the core of Lost Gully Road, which doesn't let its unnerving atmosphere dissipate. Star Adele Perovic also deserves ample credit, navigating the story's bumps and jumps with realistic aplomb.
With Ghosthunter, documentarian Ben Lawrence thought he was getting one particular kind of story. Life – specifically Sydney security guard and part-time ghost hunter Jason King's life – had other plans. Otherworldly spirits are actually least of this film's concerns, with King's story haunted by other kinds of blasts from the past. And while the final doco struggles with balance on a number of levels, the twisty tale at is centre is worth exploring.
Stan's first original feature thrusts women to the fore – and dark secrets out into the open. It also eschews character names but embraces distinctive figures that make their presence known. The narrative follows a writer (Rachael Blake) escaping to her childhood home with the publisher (Vince Colosimo) who's also her lover, and the lifelong best friend (Susie Porter) who causes an impact. Sometimes Mairi Cameron's debut makes the obvious choice, but when it doesn't, it's full of intrigue.
The open road, Australia's coastal landscape, two friends and one ghost: that's Just Between Us. Directed by Christopher Kay and written by lead actor Deanna Ortuso, this light but earnest comedy hits a plethora of familiar beats, but retains its charms. There's a heartfelt core to the tale of a woman not only unhappy with her life, but grieving after a sudden loss – and a story of exploration, understanding and discovering what really matters as well.
Under the Cover of Cloud
Cricket might sit at the heart of this thoughtful film, but it's not the main attraction. Instead, writer/director/producer/star Ted Wilson uses the leisurely sport as the framework for an introspective effort about passion, priorities and figuring out which path to take. The filmmaker plays a writer who decides to pen a book about David Boon, all while moving his family back to Hobart, in a small feature that has started to make its way around the local festival circuit.