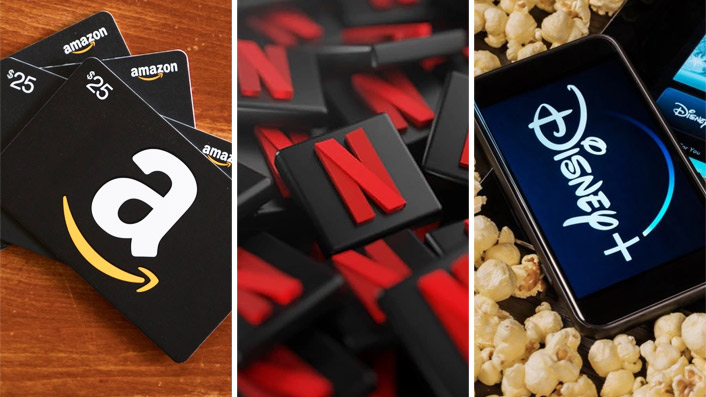 How to give Netflix, Stan, BINGE and other streaming providers as gifts

---
Looking for an easy prezzie that your friend or family member is actually going to enjoy? Here's our guide to how to give subscriptions to streaming platforms as gifts.
Whether you want to force your mate to finally watch that show you're obsessed with, or just want to enable a loved one's existing binge addiction, the gift of a streaming service is really the gift that keeps on giving. Think about it: this way, they can choose whatever they want to watch, or even join you to check out some must-see film and TV together.

Our simple guide to each of the big streaming service's giftable options will turn friends into best friends, with each platform offering its own new and different ways to share the streaming love. Platforms included here are: Netflix, Stan, BINGE, Prime Video, Disney+, Apple TV+, Docplay, iwonder, Shudder, and Kayo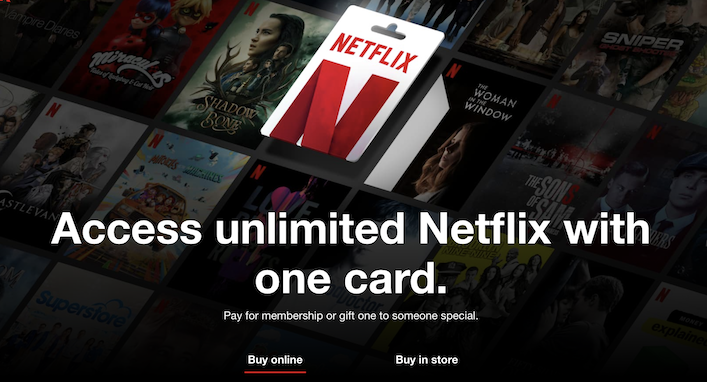 Starting from $20, a Netflix gift card makes watching the latest originals or classics that much easier (in fact, if you've got a birthday coming up for someone who's a fan of Aussie film in particular, Netflix could be your best bet).
You can purchase gift cards in store at outlets such as Woolworths, Coles and Big W, or simply online to then be emailed to the recipient. The money can be added to an existing account's balance or used to start up a new account, and Netflix promises to let the recipient know when the card's amount is about to run out.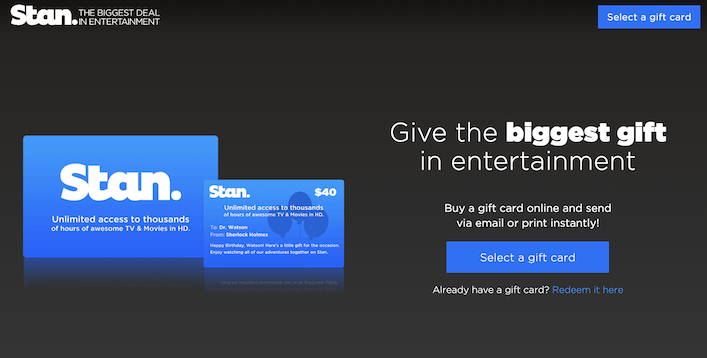 To celebrate a relationship that Stans the test of time, gift your mate this homegrown Aussie subscription service, with cards that can easily be printed out or emailed as a thoughtful present. Stan gift cards come in a few cute designs (Christmas, birthday…champagne…) and cost from $20 to $120.
A regular subscription to Stan starts at $10 per month with no lock-in contracts, so that $120 option is the best way to give someone a full year of film and TV content—but by then, they'll be hooked on all of Stan's local and international content anyways.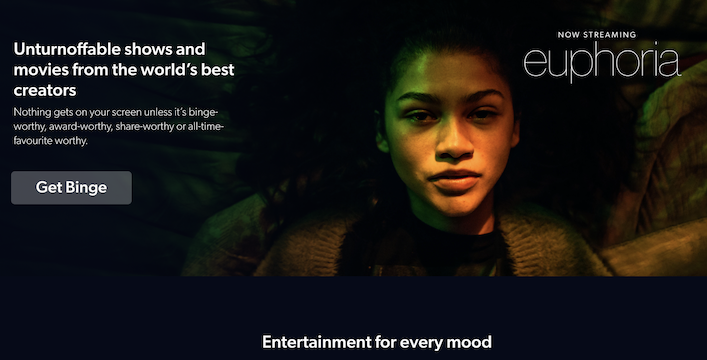 BINGE has really come through on its promise of 'unturnoffable' entertainment, being the only way to check out vital TV like Game Of Thrones, Euphoria and The Walking Dead. You can purchase both physical gift cards and email-able online cards from BINGE's helpful Q&A website page. Since both BINGE and the sports platform Kayo fall under the Streamotion umbrella, you can use a gift card for either service interchangeably with the other; a great backup option if your giftee turns out to not be such a fiction fan.
Available for $20, $50 and $100, BINGE gift cards can be bought online through Woolworths and Prezzee's retail websites, or in store at Australia Post, Coles, Woolworths, Big W Kmart and Target. Surprisingly, that's more outlets than the more established Netflix.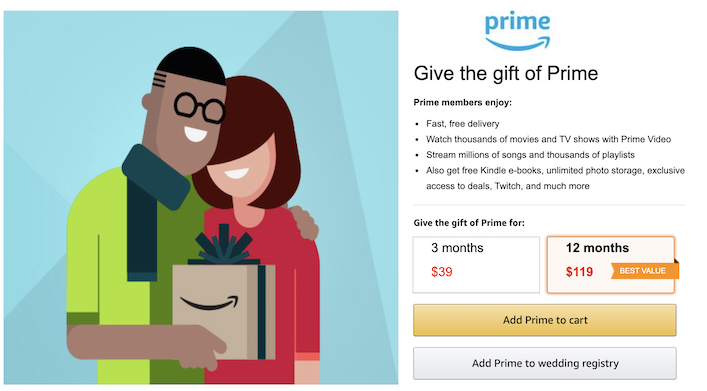 For the person who has everything, a Prime Video subscription could be the perfect all-rounder present. Why? Because you can't buy a plan solely for Amazon Prime's streaming service, only a handy voucher to Prime's wide assortment of services and products.
If you're already a subscriber, you probably know that access to Prime Video's film and TV selection comes with fast and free product delivery, plus the mega-retailer's music and Kindle libraries too. It's easy to "give the gift of Prime", in their website's parlance, for either a $39 three month subscription or a year-long $119 fee. The voucher can either be used to kickstart a new user's account, or added onto an existing user's balance to treat them to somethin' nice.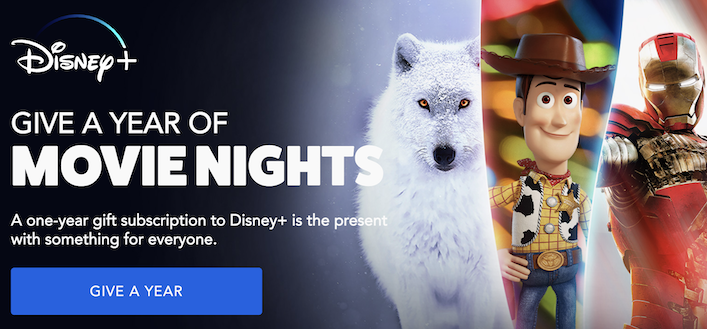 With their global monopoly over Marvel, Star Wars, Pixar and practically every other popular blockbuster property, Disney+ can kinda make its own rules, standing as one of the more limited gift options on this list. You can only gift Disney+ to new users, not existing accounts that could use a boost, and the only option is a year-long subscription for $119.99.
The gift card will be delivered to your recipient's email address on whatever date you choose, and after a year of world-class family entertainment they then have the option of adding their own payment details to keep the Disney magic coming.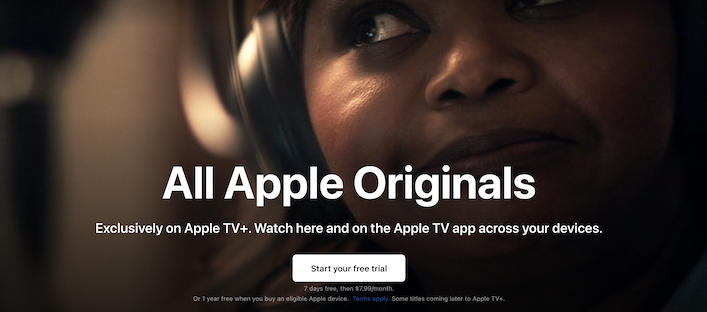 Similar to Prime Video's service-wide subscription model above, Apple TV+ is only gift-able in the sense that you can give someone an Apple gift card or credit that can then be used to buy a subscription or to watch individual titles on the Apple store. A subscription costs $7.99 per month after a week of watching for free, but you can also get a year of free Apple TV+ when you purchase a new Apple product.. So if you've got cash to splash, maybe buy your recipient a brand new iWhatever and they can watch for free on that?
Apple TV+ is also taking a leaf out of Amazon's book with Apple One, a bundle of all their subscription services (Apple TV+, plus Apple Fitness, Music, Arcade and News) that also comes with helpful iCloud storage. It's $19.95 a month, saving you about $10 compared to paying for each service individually. You can also gift a friend Apple One with an Apple gift card either online through the store or with physical cards from most supermarket and department store retailers.
Apple's help page also has simple instructions on how to directly gift apps, books and iTunes content to your contacts, potentially including some of Apple TV+'s originals. Whew. How do you like them Apples?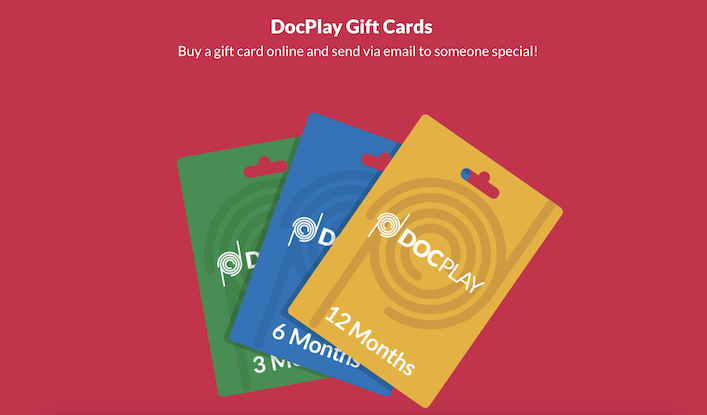 Docplay is the clever and cost-effective gift for a family member who likes to keep it real, with three months of access costing a decent $19.99 for all the vital true stories one can handle. A six month subscription costs $39.99 and a year's worth of documentaries costs $79.99; that's a generous one and two months free, respectively.
With no ads and HD video quality for must-see titles like Belushi, Ken Burns' filmography, and backstage passes to some of the most important music in modern history, Docplay gift cards seem pretty hard to beat. Simply throw in your credit card details or pay with PayPal, and then email the gift of a well-curated documentary library to your deserving recipient.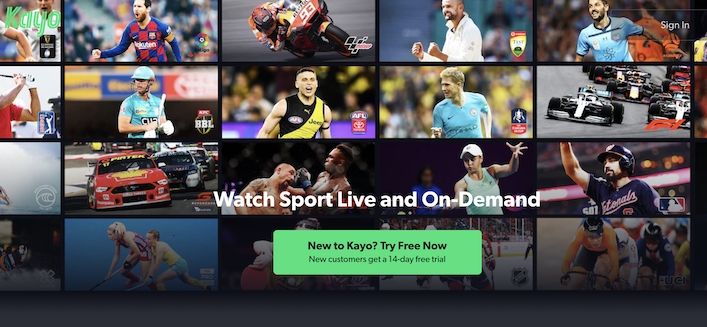 Like its streaming sister BINGE, the multi-sport platform Kayo makes it easy to gift a subscription plan with either physical or online cards. For either $25, $50 or $100 you can give the gift of unlimited and international sports to the loved ones in your life, from AFL and Rugby League fanatics, to bowling and equestrian nerds (they probably exist).
Kayo gift cards can be bought in store and online at Woolworths, Big W, Coles, Australia Post and K-Mart, or exclusively in-store at Target and 7-11, surprisingly. There's more info on Kayo's website to check out before you commit, including how to apply the gift card balance to an existing account if your recipient has already been stunned by Kayo's knockout athletic content.