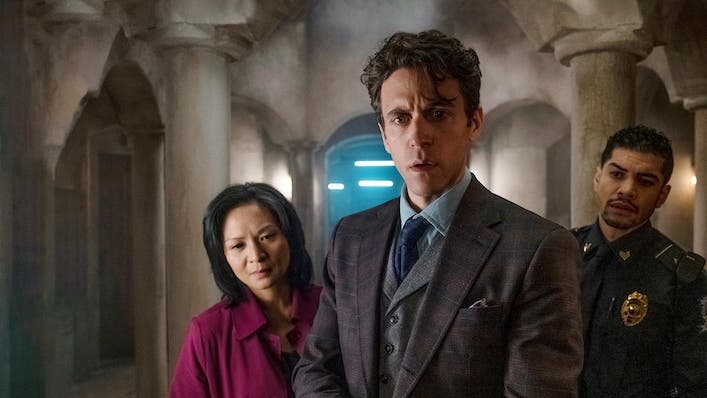 Everything we know about Dan Brown's The Lost Symbol: its plot, stars, and where to watch

---
Conspiracy theories get a bad rap these days—but perhaps a new Dan Brown adaptation can bring back that sense of wholesome mystery, with some old fashioned, code-cracking, illuminati-investigatin' thrills. The wildly popular Robert Langdon novels have been made into a trio of blockbusters before, and now Dan Brown's The Lost Symbol is arriving on Paramount+ this September 24 for Australian subscribers.
Here's everything you ever wanted to know about this problem-solving puzzle of a show: from how it connects to The Da Vinci Code, to the local talent starring in the series, and where you can watch it all go down.
What does The Lost Symbol have to do with Dan Brown's other novels?
American author Dan Brown became a household name in the early 2000s, with his insanely popular series of Robert Langdon adventures. Seriously, you couldn't go anywhere in 2004 without seeing the Mona Lisa smiling at you from the cover of The Da Vinci Code.
"With over 200 million copies in print worldwide" as The Lost Symbol's trailer above boasts, Langdon's episodic mysteries were destined for the big screen, and Tom Hanks starred as Brown's brilliant alter ego three times. The Da Vinci Code, Angels and Demons, and Inferno were all pretty so-so, the kind of cinema to divert your world-history-obsessed dad on a Sunday afternoon.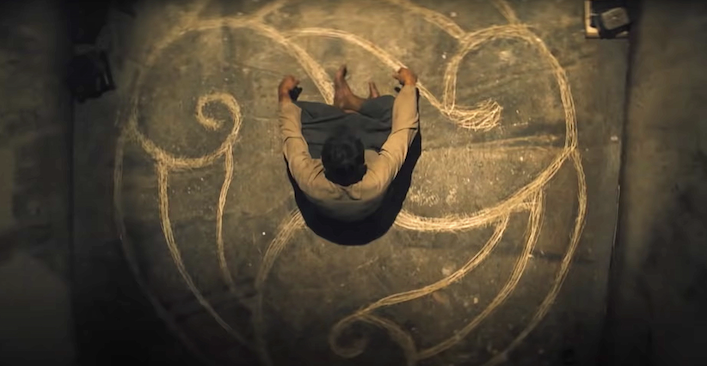 Published in 2009, The Lost Symbol became the fastest-selling adult novel in history. So it's surprising Ron Howard and Hanks were unable to adapt it for the big screen, instead choosing to adapt the later book Inferno as a belated threequel. Something about the Washington-set, Masonic mystery plot of The Lost Symbol made it more suitable for TV, perhaps.
Sadly, T.Hanks and his questionable wigs are not appearing in this prequel series. Instead, Australian actor Ashley Zukerman will be making symbology sexy as a younger version of Robert Langdon—sporting sensible vests and saying things like, "how's your Latin?" You might recognise Zukerman from roles in Succession or Netflix's Fear Street trilogy—here, he goes from The Code to The Da Vinci Code.
As in the existing Brown adaptations, Langdon will be teaming up with the worried daughter (Valorie Curry) of a respected elder, in this case ponytailed mentor Peter Solomon (Eddie Izzard). When Solomon disappears, a trail of sinister clues will blossom into global conspiracy, with only Langdon's knowledge of ancient codes and societies illuminating the truth. Beau Knapp has been cast as the ominous Mal'akh, our tattoo-covered antagonist.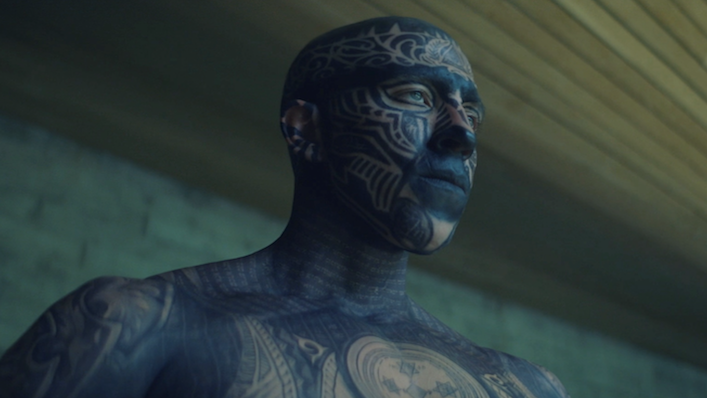 Keeping up the Hanks connection behind the camera, Tom's old buddy and frequent collaborator Ron Howard is one of the producers of this new series, along with Brian Grazer and Dan Brown himself.
If you've seen the existing Langdon movies, you'll already know what you're in for here: Indiana Jones but with more brainy, explainy college conversations…Wikipedia-esque deep-dives into the secret symbols behind Western art…
Dan Brown's The Lost Symbol has received pretty mixed reviews so far, with a lukewarm 55% on Rotten Tomatoes. But it still seems like a good idea to wind the clock back on the Robert Langdon mythos: giving us a younger and greener 'symbologist' hero to break down some topical questions of 'chilling global conspiracy' behind the very foundations of the US capitol. Expect to learn a lot and roll your eyes a little.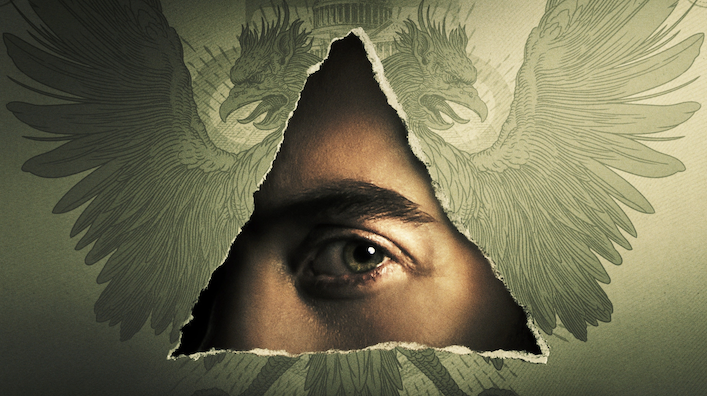 Australian history buffs will need to sign up for Paramount+ in order to watch Dan Brown's The Lost Symbol, which begins streaming from September 24. Still a newbie to the streaming game, Paramount+ will set you back $8.99 a month, and it's currently drawing in subscribers with hot series like Five Bedrooms, Evil, and now this anticipated entry to the Robert Langdon saga.
If you do end up subscribing to Paramount+ to check out Dan Brown's The Lost Symbol, be sure to flick through Craig Mathieson's list of the 25 greatest movies available on the platform: there's plenty of classics to get stuck into, when you need a break from Illuminati shenanigans.