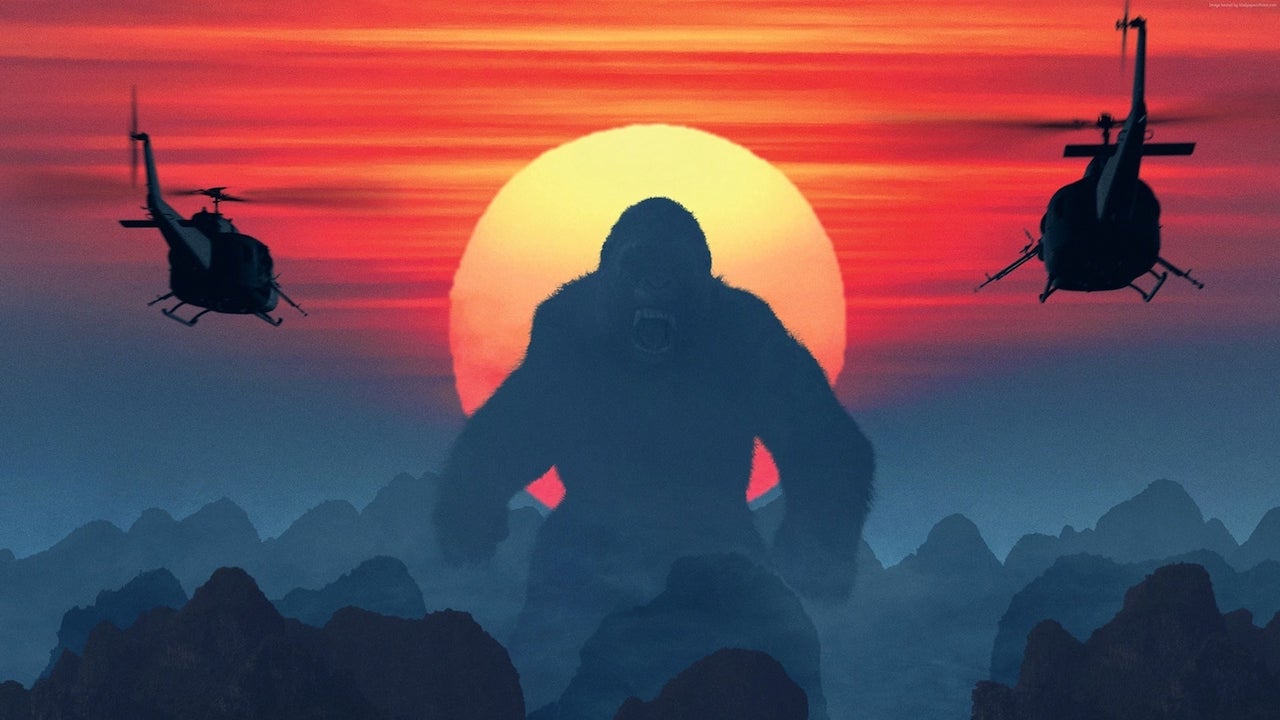 The 50 best movies on Paramount+ Australia

---
Given its name represents one of the most storied movie studios in Hollywood history, Paramount+ has to have (and indeed does have) an excellent selection of classic movies. Here's critic Craig Mathieson's guide to the best of the best.
Last updated: May 17, 2022.
See also
* The 50 best movies on Netflix Australia
* The 50 best movies on Stan
* All new streaming movies & series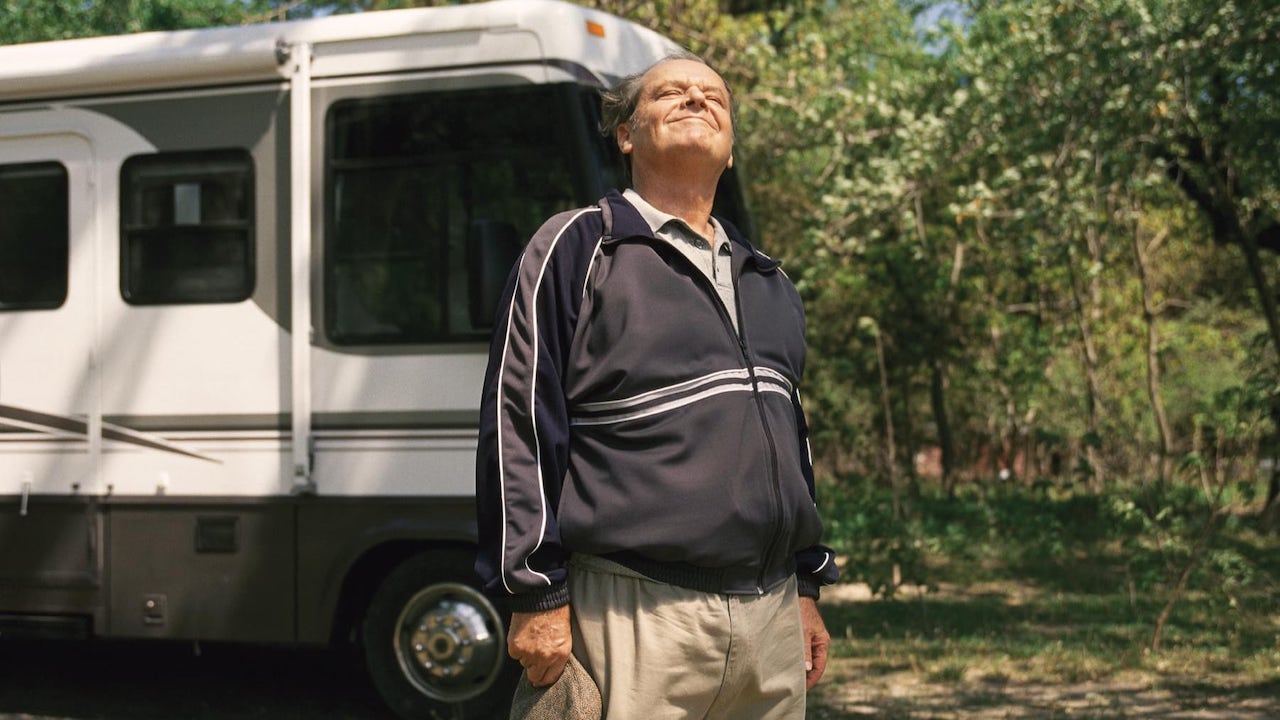 Watch on Paramount+
Alexander Payne's follow-up to his classic high school black comedy Election leapt generations, casting Jack Nicholson as a newly retired insurance salesman struggling to make sense of his life. It's a bittersweet character study, which removes the devilish smile from an admirably disciplined Nicholson's screen persona, even as the mood ebbs and flows through a turning point road trip.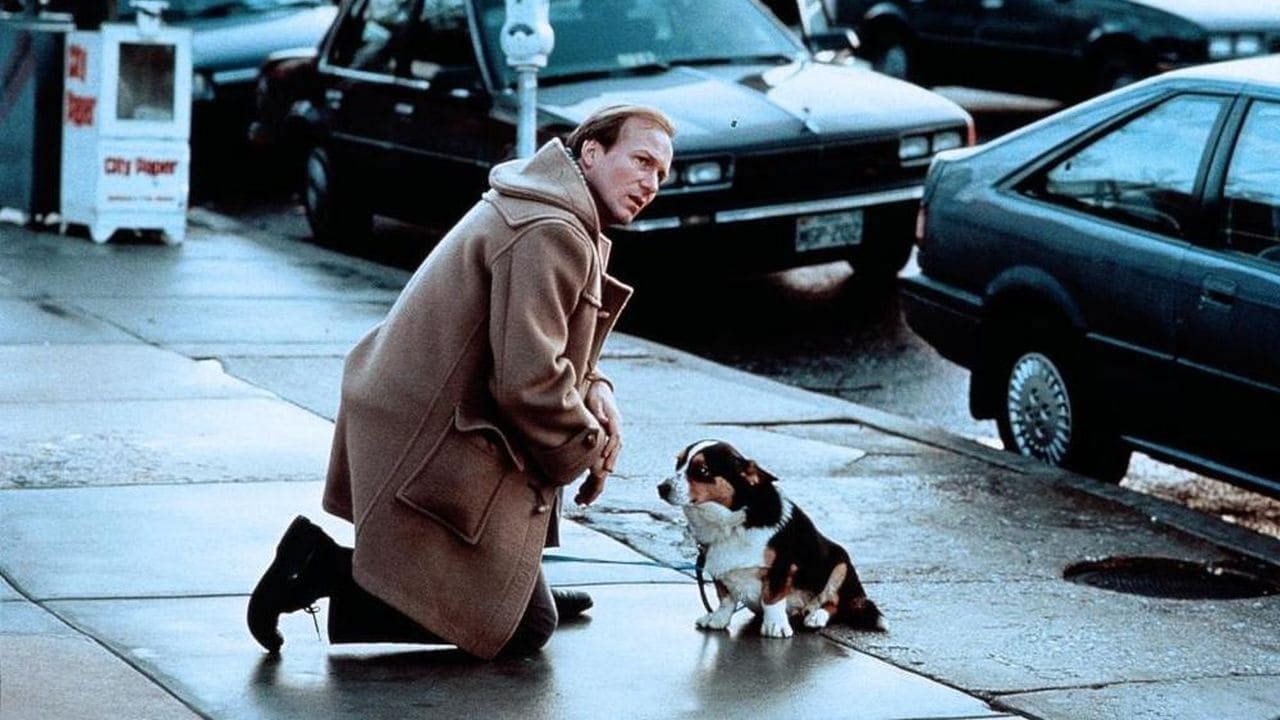 Watch on Paramount+
Lawrence Kasdan helped write some of the key blockbusters of the 1980s—The Empire Strikes Back and Raiders of the Lost Ark!—but his own directorial features were far more eclectic, including this blithe romantic drama where William Hurt is a grieving travel writer torn between Kathleen Turner as his wife and Geena Davis (who nabbed an Academy Award for the performance) as a free spirit.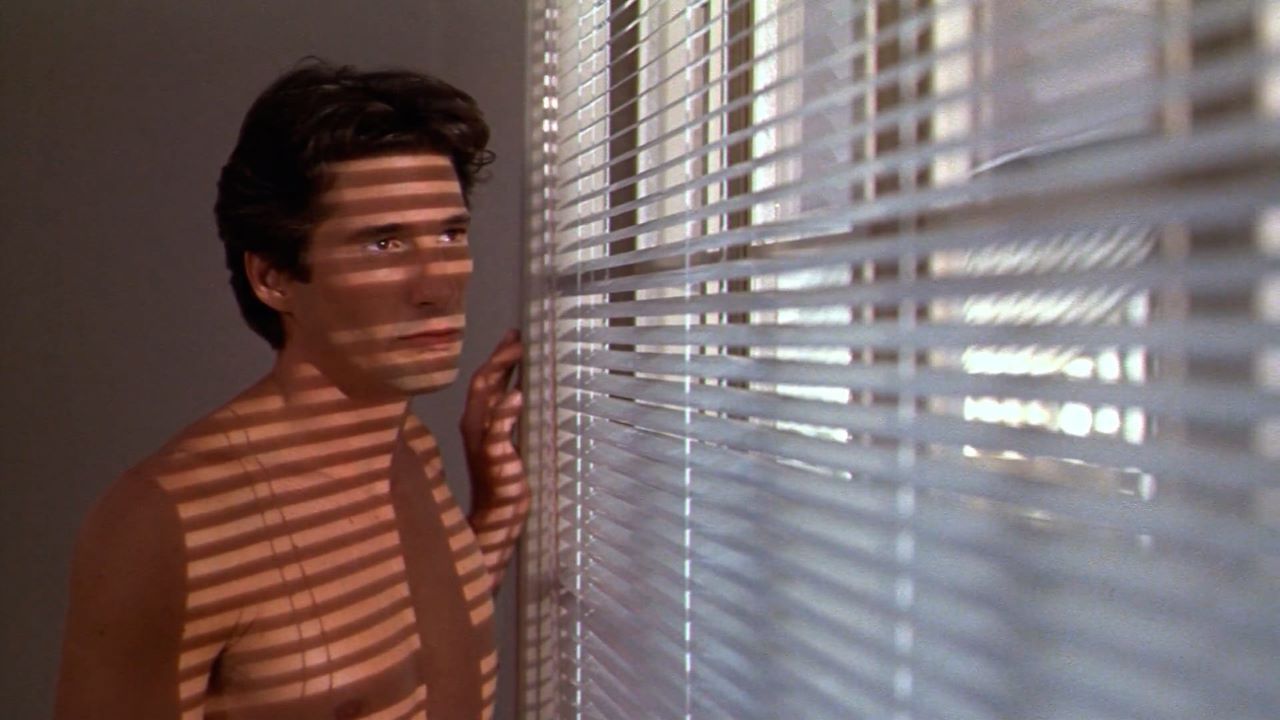 Watch on Paramount+
In this gilded, prescient thriller—complete with a Robert Bresson homage—from Paul Schrader that foresaw the decade to come, Richard Gere plays a Los Angeles escort whose sense of physical and emotional control is tested after he's drawn into a criminal conspiracy.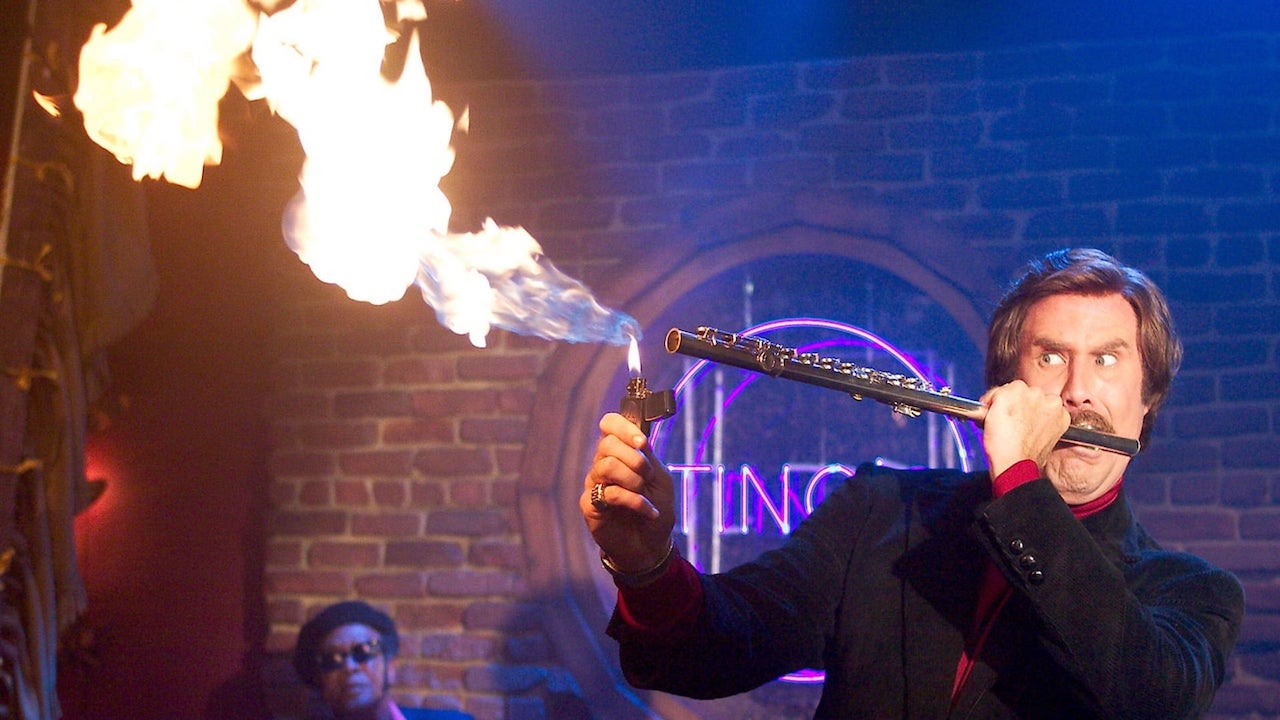 Watch on Paramount+
Will Ferrell and director Adam McKay reached the peak of their American idiot phase with this truly inspired and deeply loopy comedy about a 1970s newsreader whose self-assurance and magnificent hair are shaken by the arrival of a female co-anchor (a note-perfect Christina Applegate). Truly sublime stupidity.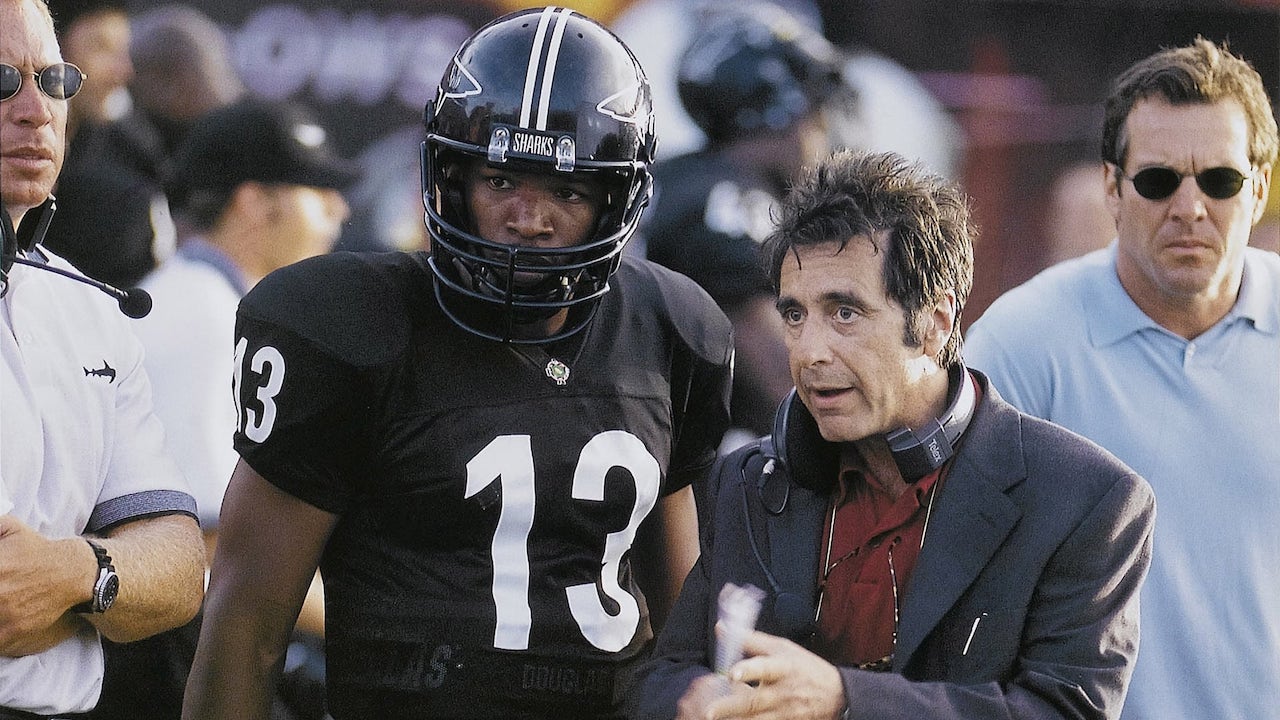 Watch on Paramount+
Everything is a war—declared or not—through the lens of Oliver Stone, so he took to the bruising contact, business machinations, and cultural fault lines of America's National Football League with maximal abandon. Jamie Foxx's young rookie is mentored by Al Pacino's ageing coach, who ultimately delivers a half-time speech beloved by sports guys everywhere.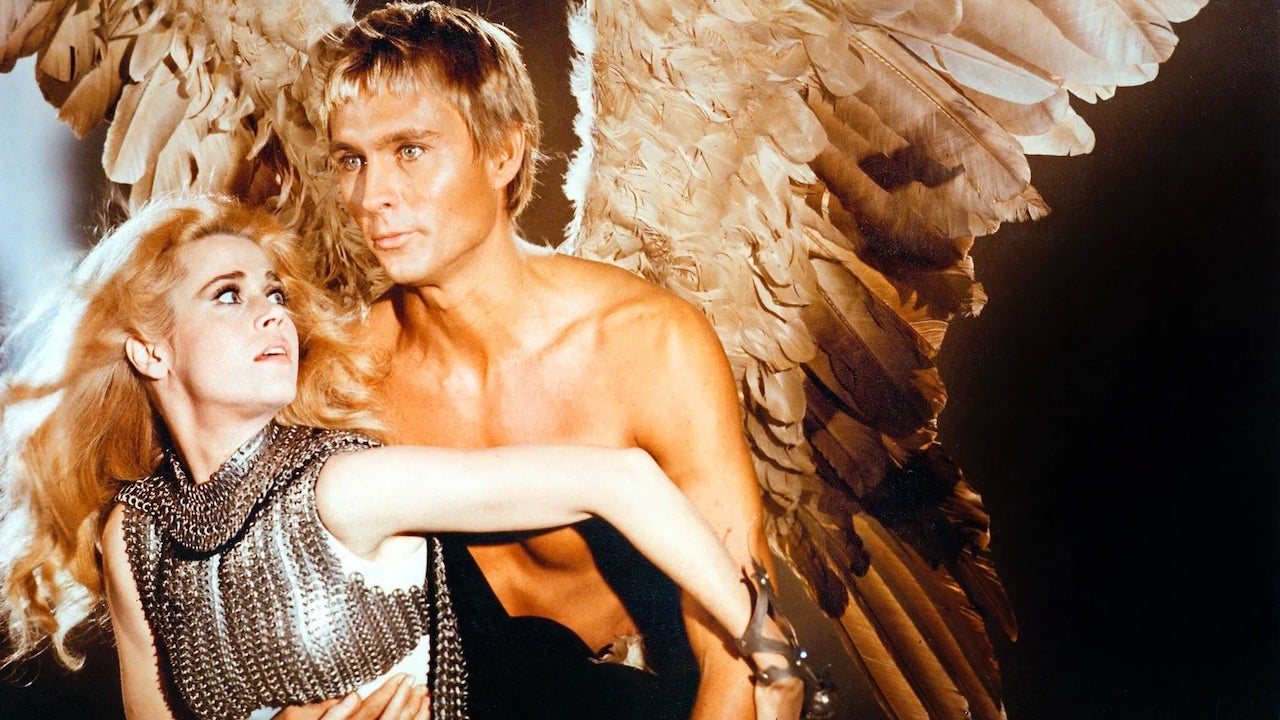 Watch on Paramount+
Science-fiction went full counterculture in this discombobulated outer space adventure where Jane Fonda, liberated from the lifelong confines of Hollywood, plays an interplanetary adventurer on a decidedly oddball mission. Directed by Fonda's then husband Roger Vadim, the disjointed plot and gaudy sets frame a sexually liberated reimagining of the star's persona, including a celebrated zero gravity undressing scene.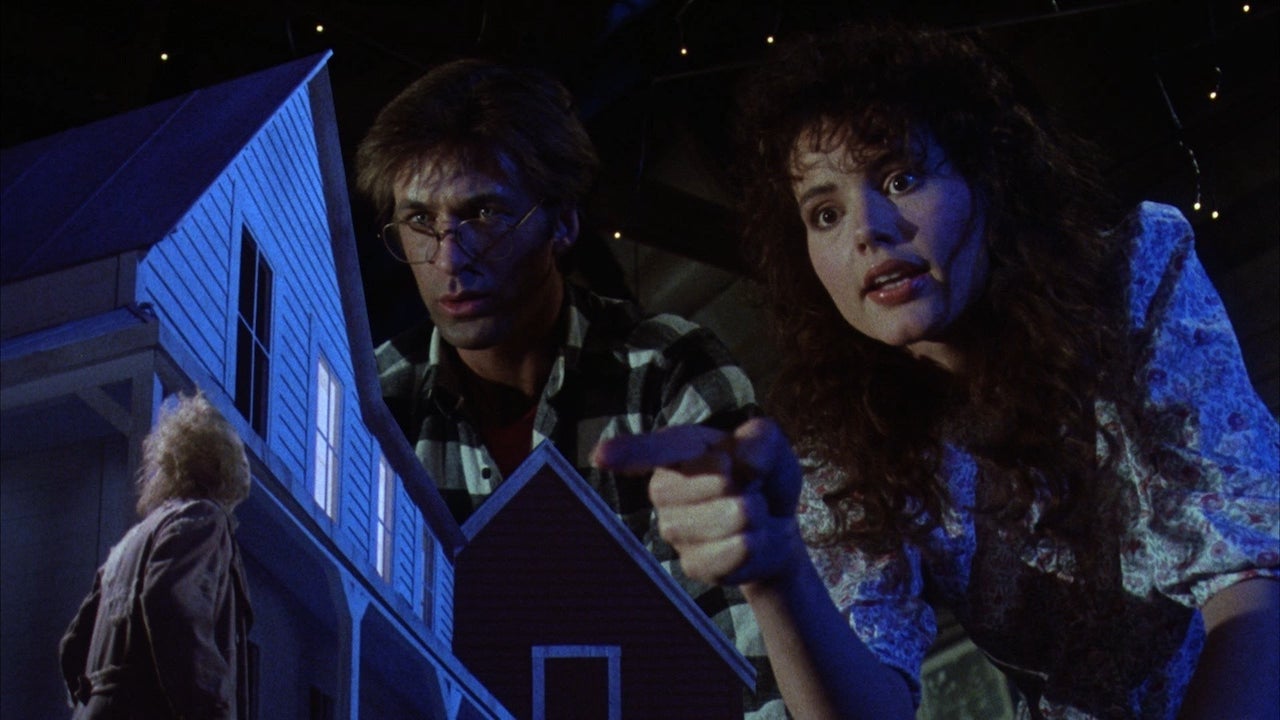 Watch on Paramount+
Tim Burton's macabre sensibility met classic Hollywood screwball in this madcap comedy about a ghostly young couple (Alec Baldwin and Geena Davis) who invite the titular ghoul (Michael Keaton) into their home to teach them how to scare off the dreadful new owners. The result is fierce, funny, and fearlessly exact.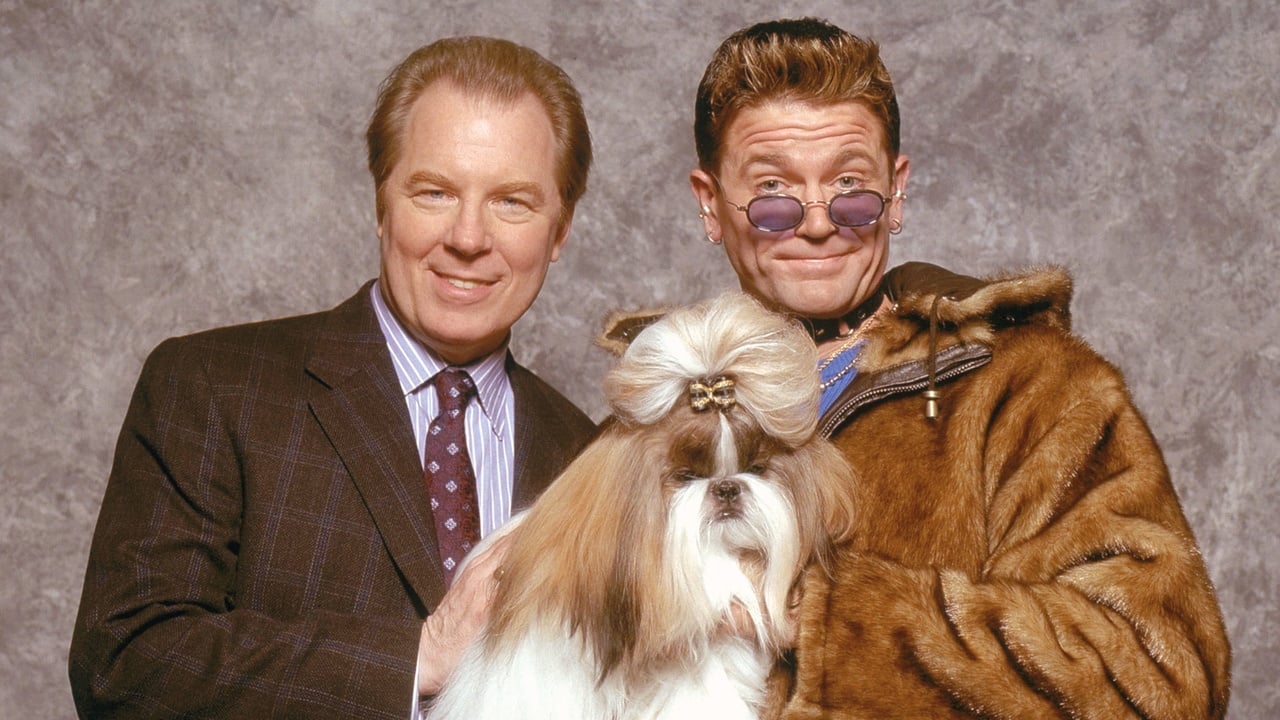 Watch on Paramount+
Christopher Guest's mastery of the improvised ensemble comedy, which revealed itself with This is Spinal Tap, peaked again with this deliriously antic piece about the flawed dog owners bringing their charges (and personal foibles) to a storied competition. Eugene Levy, Jennifer Coolidge, and Parker Posey are masterful, but nothing can top Fred Willard as an idiotic television commentator.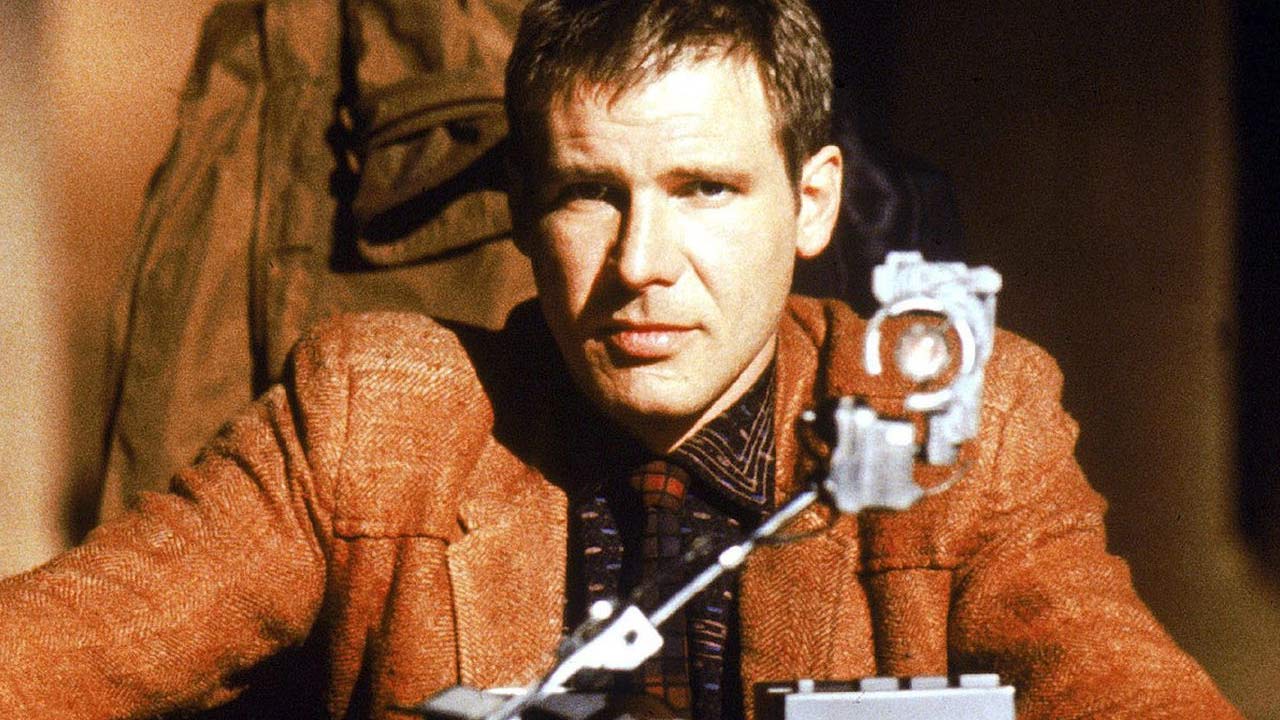 Watch on Paramount+
Whatever the edit, Ridley Scott's dystopian noir about a former police detective (Harrison Ford) hunting to terminate a group of escaped androids through 2019 Los Angeles is a science-fiction masterpiece. With a beautiful, haunted Rutger Hauer as the artificial antagonist, the movie takes cinematic wonder into inescapable tragedy.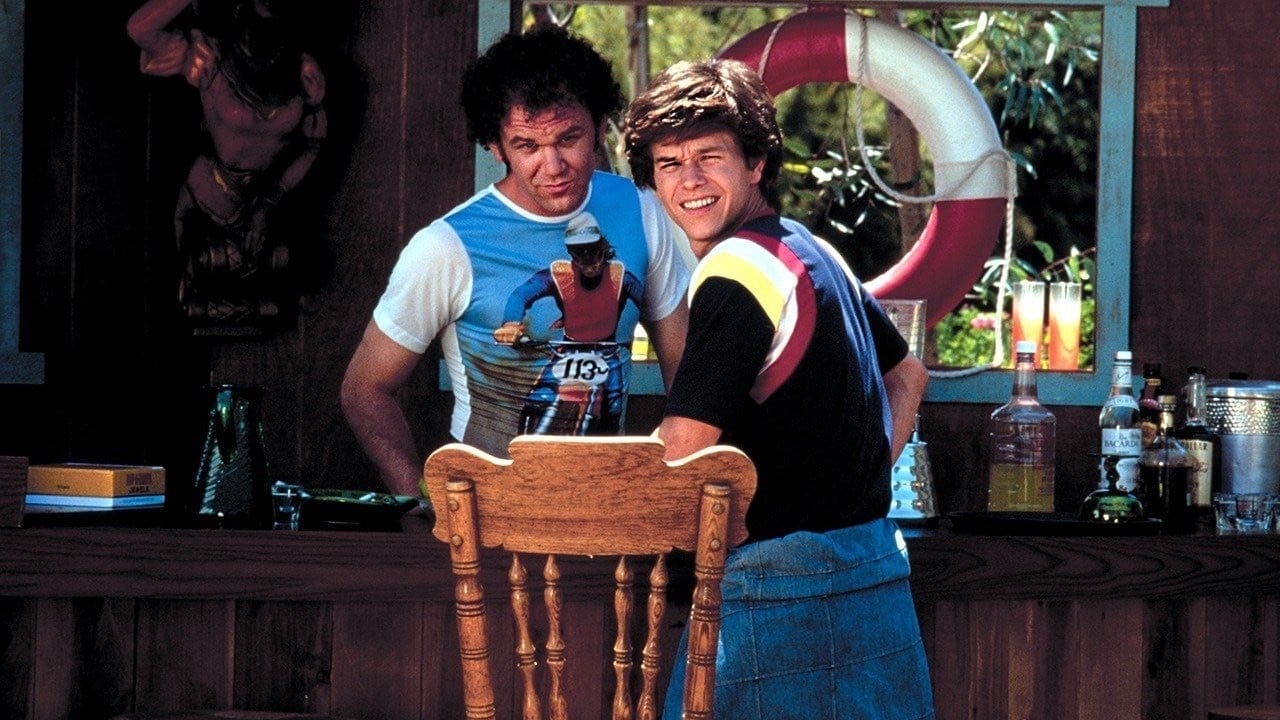 Watch on Paramount+
With one virtuosic set-piece after another, Paul Thomas Anderson's second feature meets the rise and fall story of a budding adult film actor (Mark Wahlberg) and burgeoning industry he joins with rapturous fascination. Cinematic exuberance has rarely been so torrid.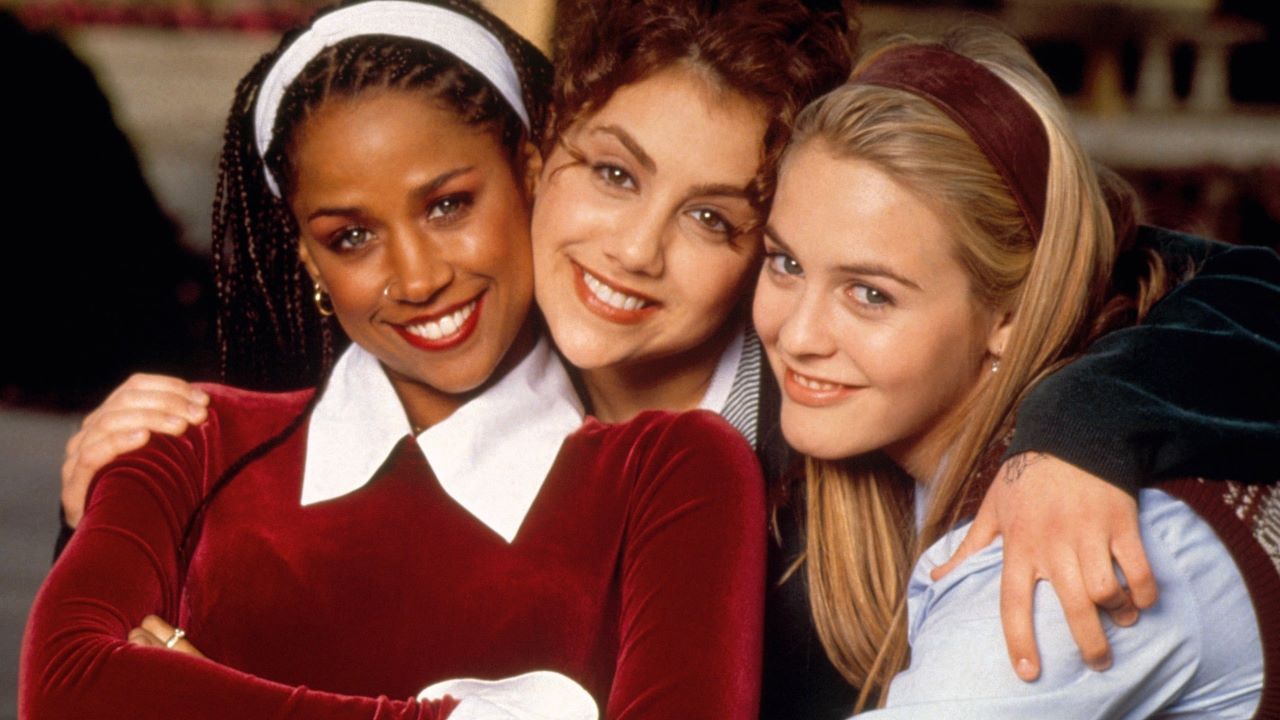 Watch on Paramount+
While the best lines from Amy Heckerling's knowingly sweet teen comedy live on as memes, the film itself remains a perfectly calculated pleasure, with Alicia Silverstone as the teenage sophisticate who sails through her privileged L.A. high school life while the ageless Paul Rudd waits in the wings.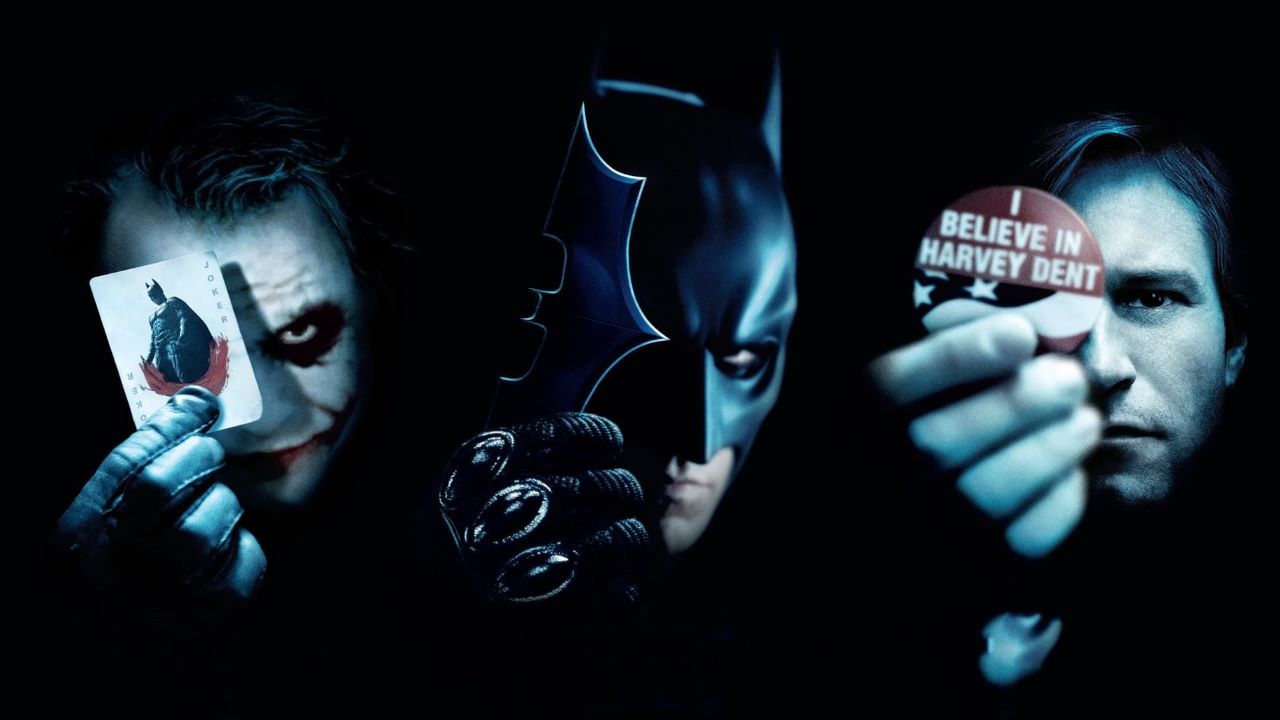 Watch on Paramount+
With Heath Ledger's Joker—a jittery, nihilistic force who feels like a city's dread come to life—as the antagonist, Christopher Nolan took the Batman franchise to a new level, grounding the superhero epic in the streets and giving a muscular authenticity to the deeds of Christian Bale's masked vigilante.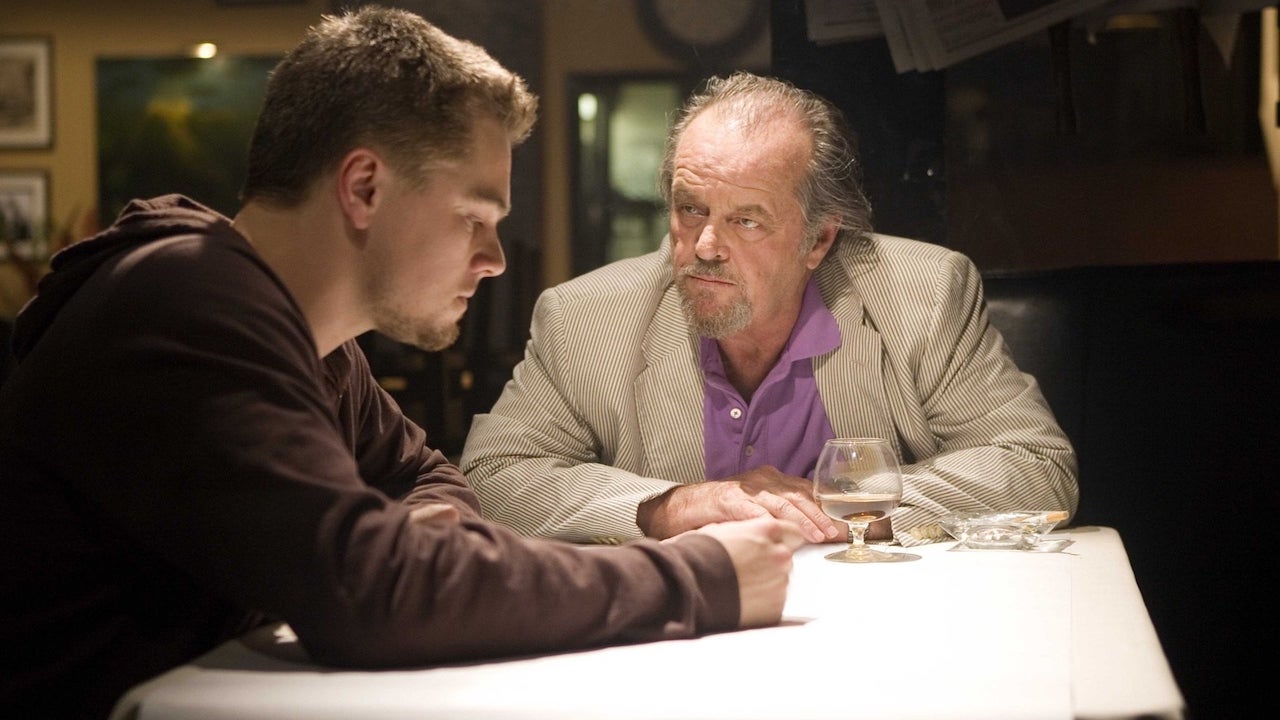 Watch on Paramount+
Martin Scorsese was remaking the Hong Kong crime hit Infernal Affairs and thinking of 1930s Hollywood gangster classics, with this dual identity thriller where Leonardo DiCaprio and Matt Damon are cop and criminal respectively who infiltrate the other side. Jack Nicholson, Alec Baldwin, and Mark Wahlberg add pithy Boston punctuation, as the bodies and broken consciences pile up.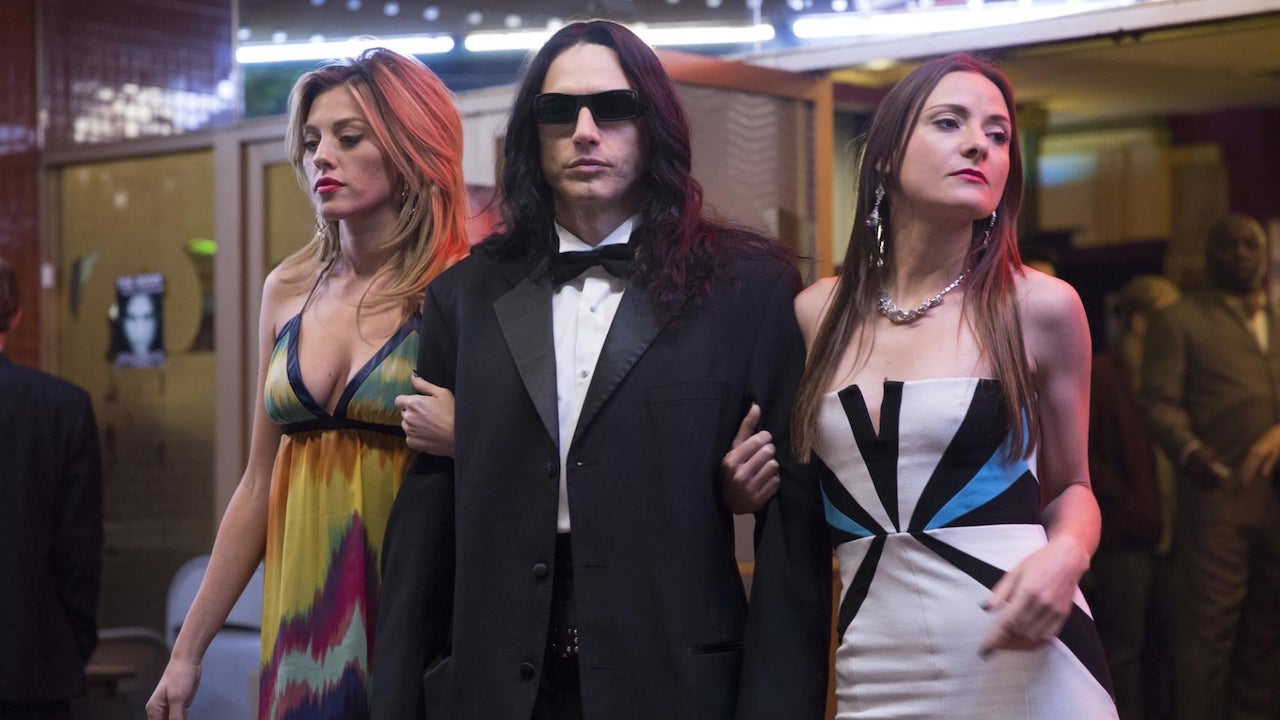 Watch on Paramount+
The cult appeal of Tommy Wiseau's The Room, the 2003 independent drama whose idiosyncrasies and ineptness made it a popular midnight movie, get the comic biopic treatment in this Franco brothers recreation, where director James plays the one-of-a-kind Wiseau and Dave plays Greg Sestero, his friend and co-star. It's slight but generous—a paean to starstruck Hollywood outsiders.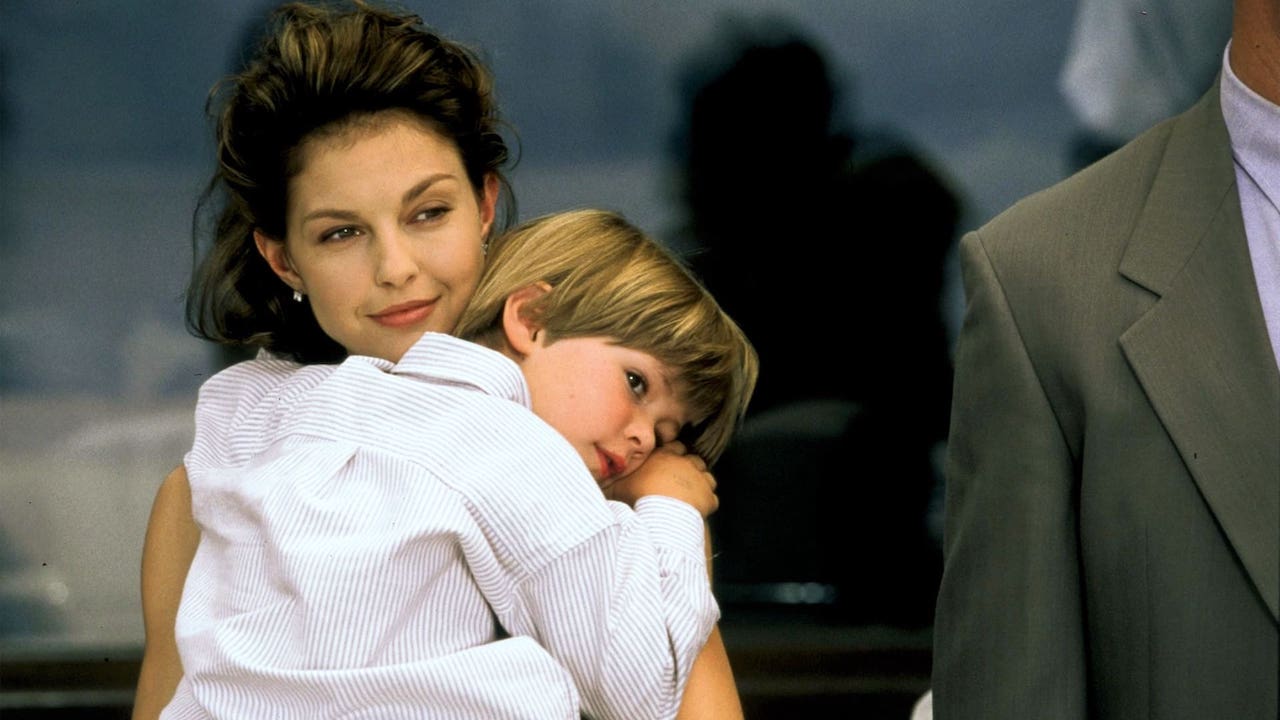 Watch on Paramount+
Australian director Bruce Beresford, in one of his periodic Hollywood projects, took a ludicrous plot about a woman framed by her husband for his faked murder and gave it a primal matriarchal fury, as Ashley Judd's wronged wife sets out for revenge. Tommy Lee Jones plays a familiar part as the pursuing lawman who becomes a sympathiser, but it's Judd's drive that makes the movie both enjoyable and compelling.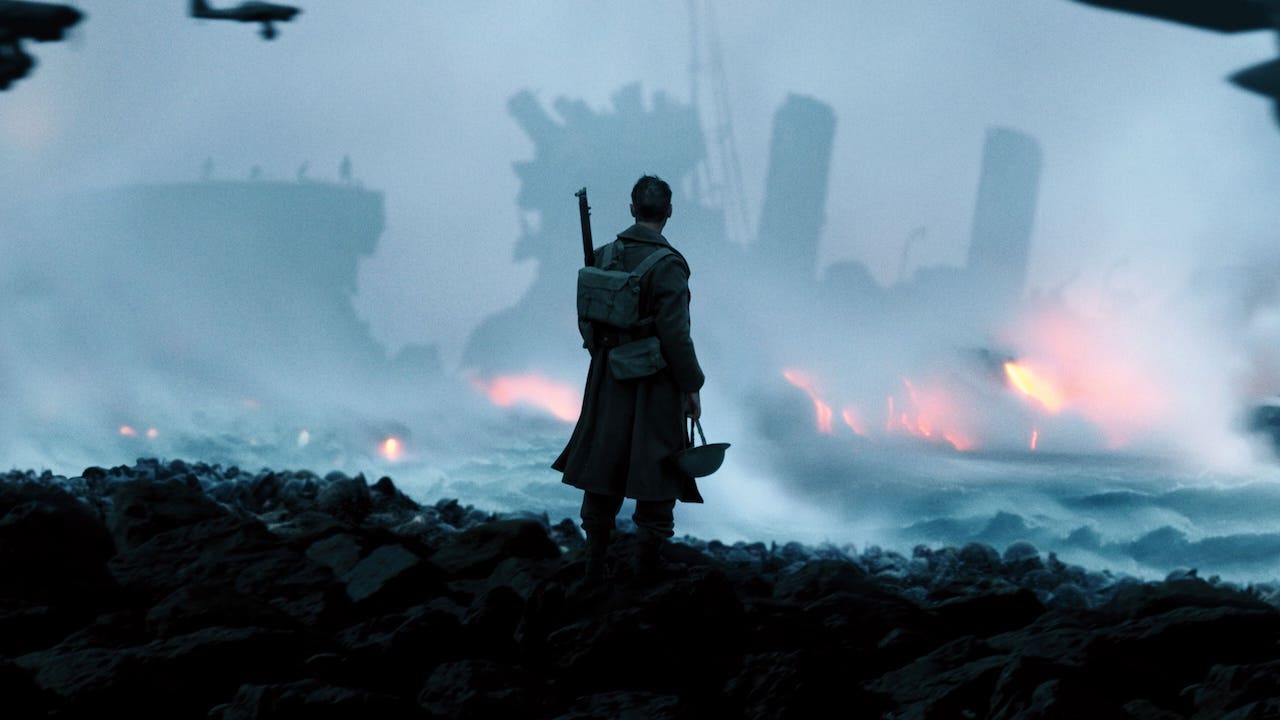 Watch on Paramount+
Christopher Nolan shifts time yet again, reimagining the historic World War II evacuation of British soldiers from the titular French port via land, sea, and air combat as a succession of intimate moments: unexpected, destructive, or simply horrifying. Shorn of extraneous dialogue, harried faces and their uncompromising decisions acquire a tender resonance as the countdowns converge.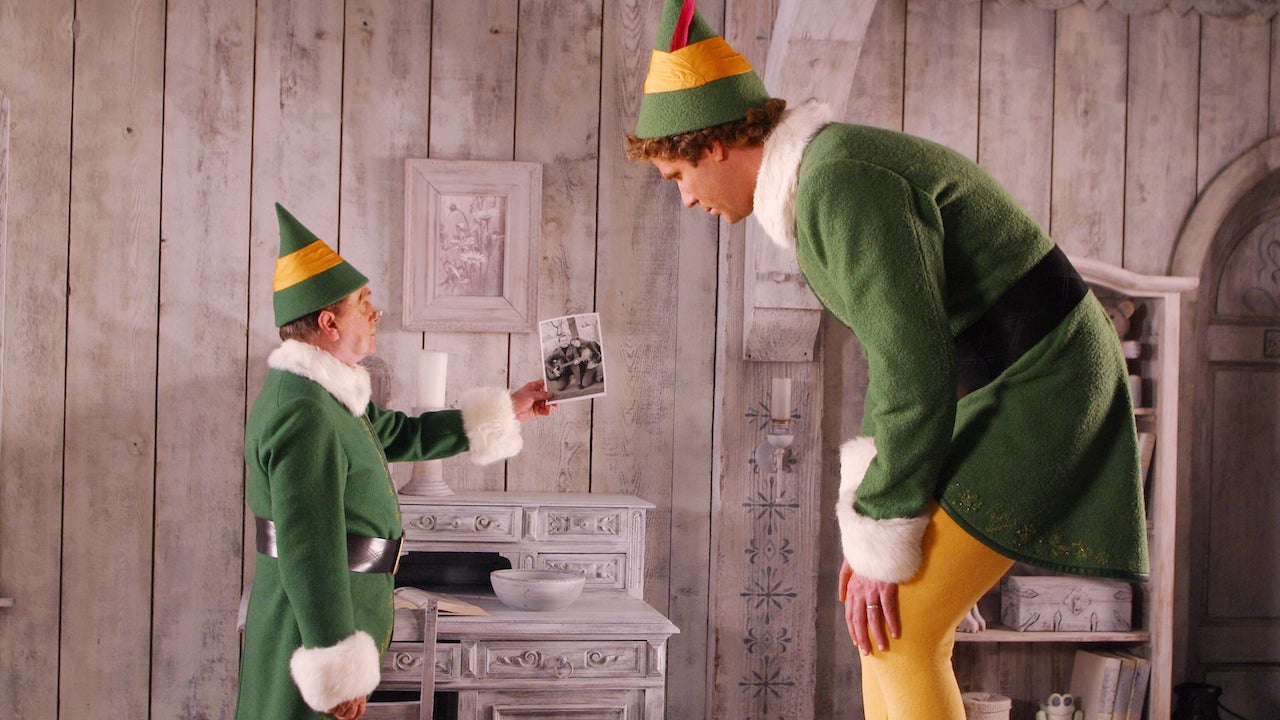 Elf (2003)
Watch on Paramount+
Will Ferrell uses naivety and enthusiasm as his comedic weapons in this fairy-tale farce about a human baby raised by Santa's elves—Ferrell's Buddy—who's sent to New York at Christmas to meet his real father (a curmudgeonly James Caan). Jon Favreau crafts a funny, fantastical comedy that engages both children and adults.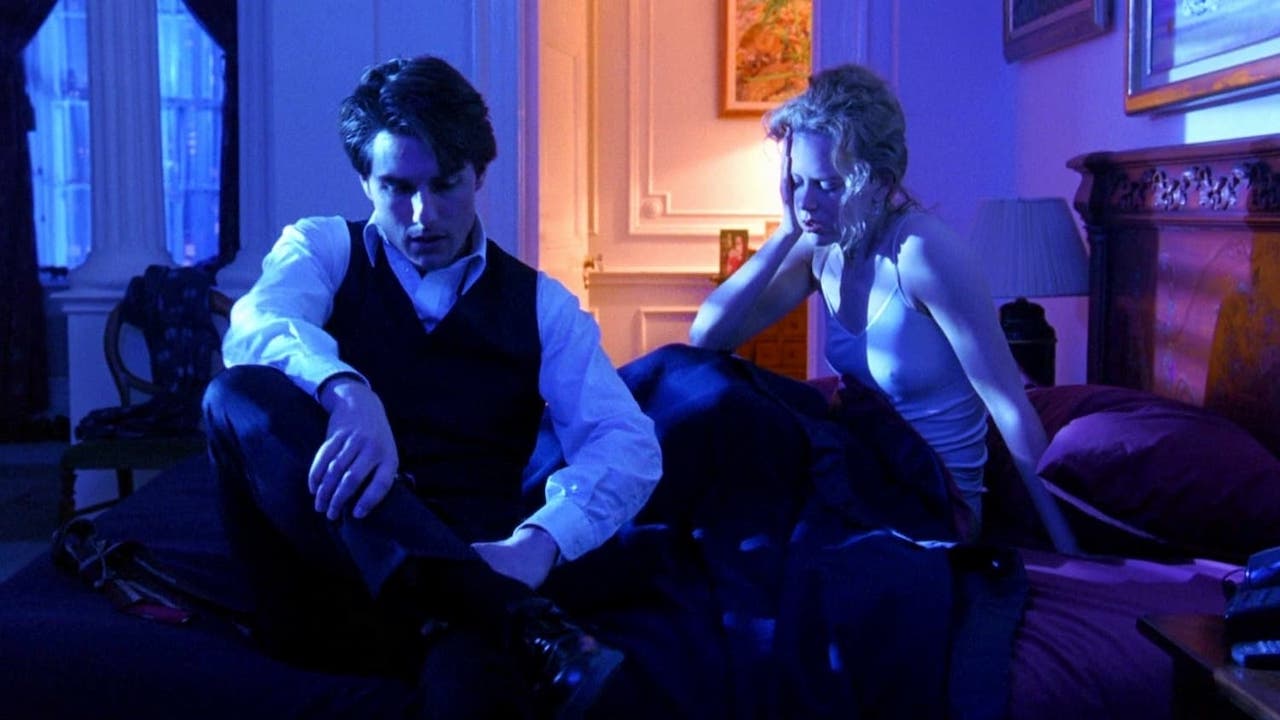 Watch on Paramount+
Stanley Kubrick's final feature, which he directed with typically unyielding precision, is an emotionally roiled marital drama about a Manhattan doctor (Tom Cruise) who goes on a psychosexual journey after discussing infidelity with his wife (Nicole Kidman). Kubrick's take on sexual pleasure is mainly demonstrative, but Kidman is electric in her scenes—you wish it was her film.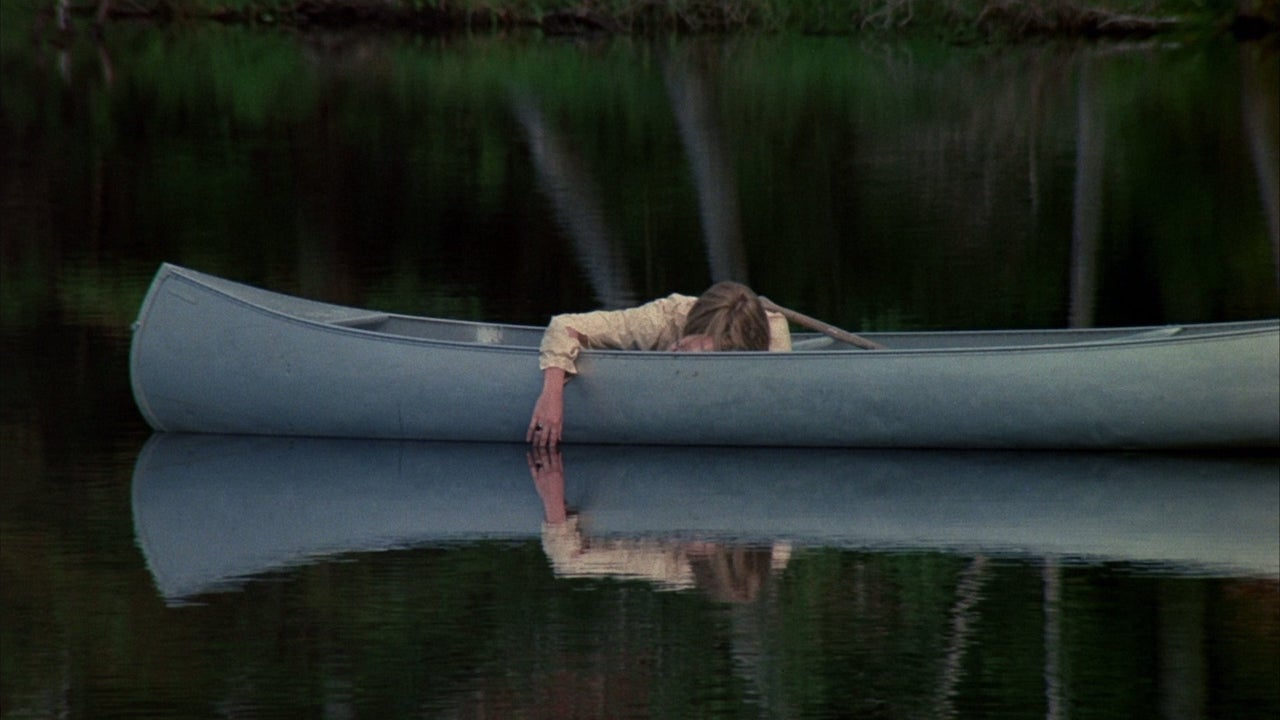 Watch on Paramount+
Conceived and released in the wake of Halloween's success, Friday the 13th detonated its own slasher franchise, establishing the genre's connection to summer camps, untrammelled teen sexuality, and murderous antagonists. It's not a great film, but it's a cornerstone of the modern horror movement that has led to both sequels and satire.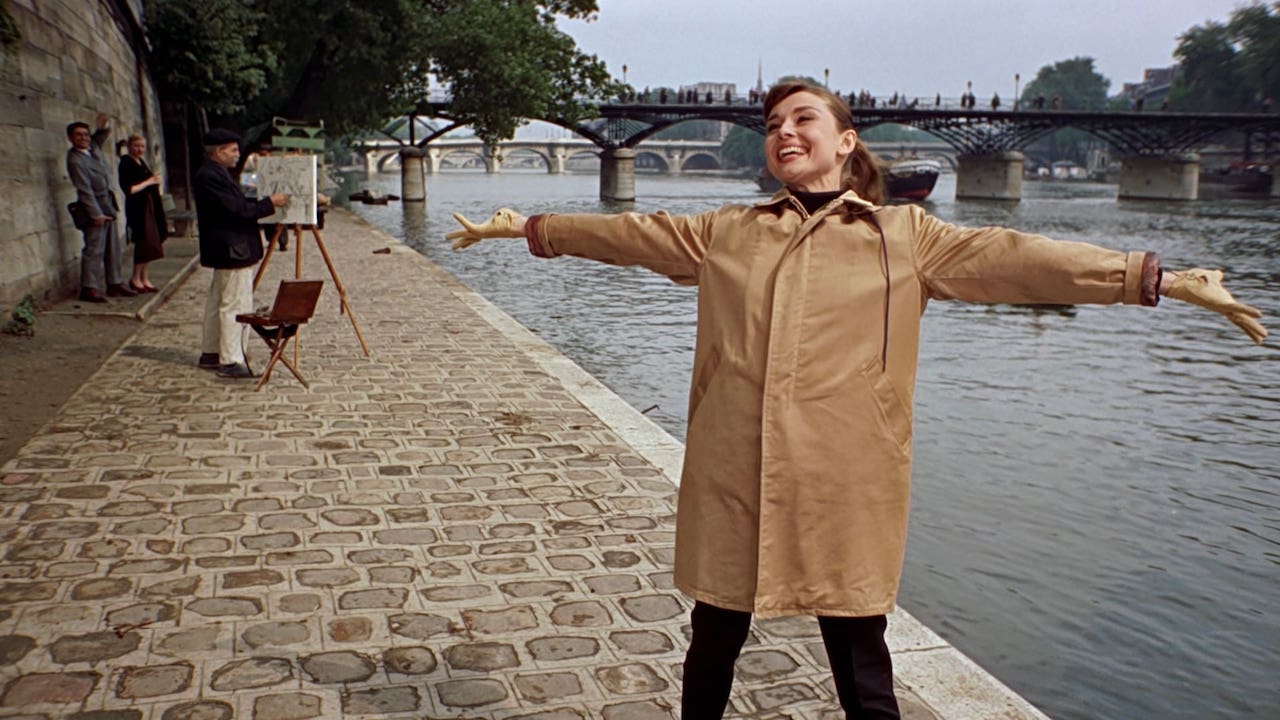 Watch on Paramount+
Stanley Donen was the master of the musical romantic comedy and he made few better than this fish-out-of-water tale—with songs by George and Ira Gershwin—about a philosophy student (Audrey Hepburn) who becomes the unlikely muse of a celebrated fashion photographer (Fred Astaire). It's a time capsule in part, but it feels timeless whenever the two leads are playing off each other.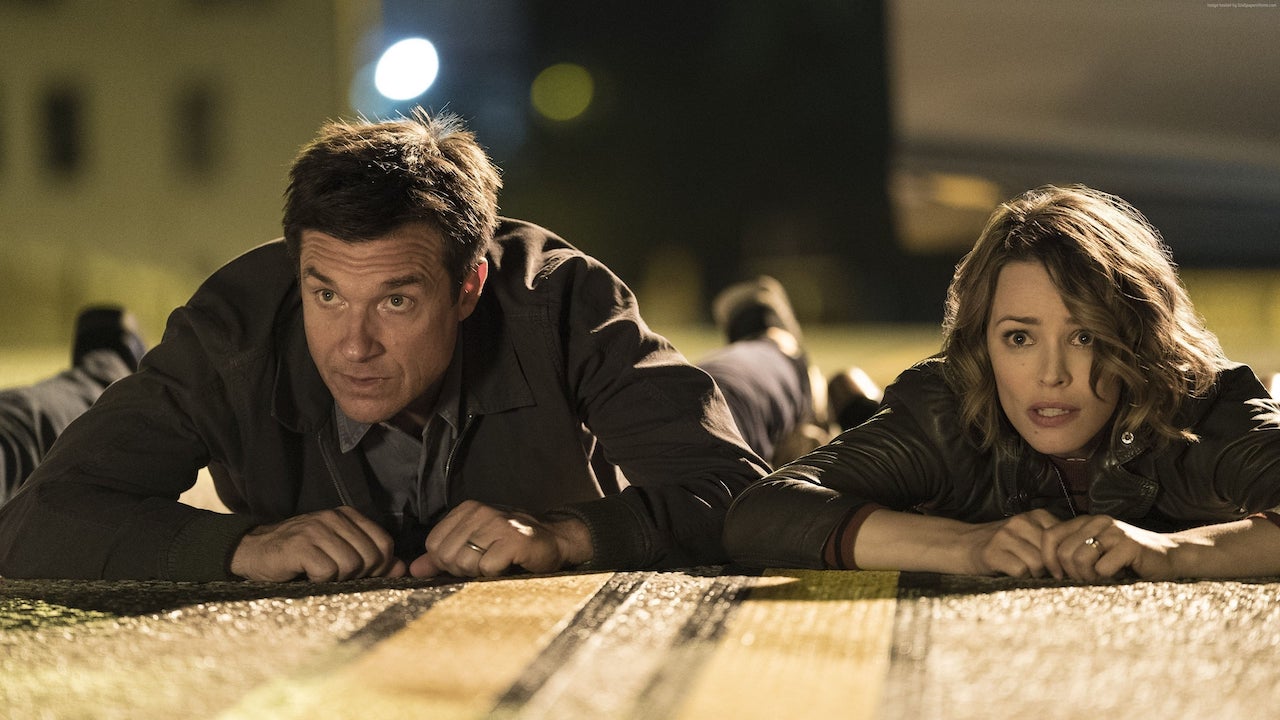 Watch on Paramount+
Salted with 1990s movie nods, this entertaining Hollywood studio comedy neatly plays to Generation X as a couple's weekly game night for friends gets entangled with a criminal conspiracy. There's quick-witted dialogue, an evolving plot, and comic equality between the leads: both Jason Bateman and Rachel McAdams take turns flipping out or delivering burns.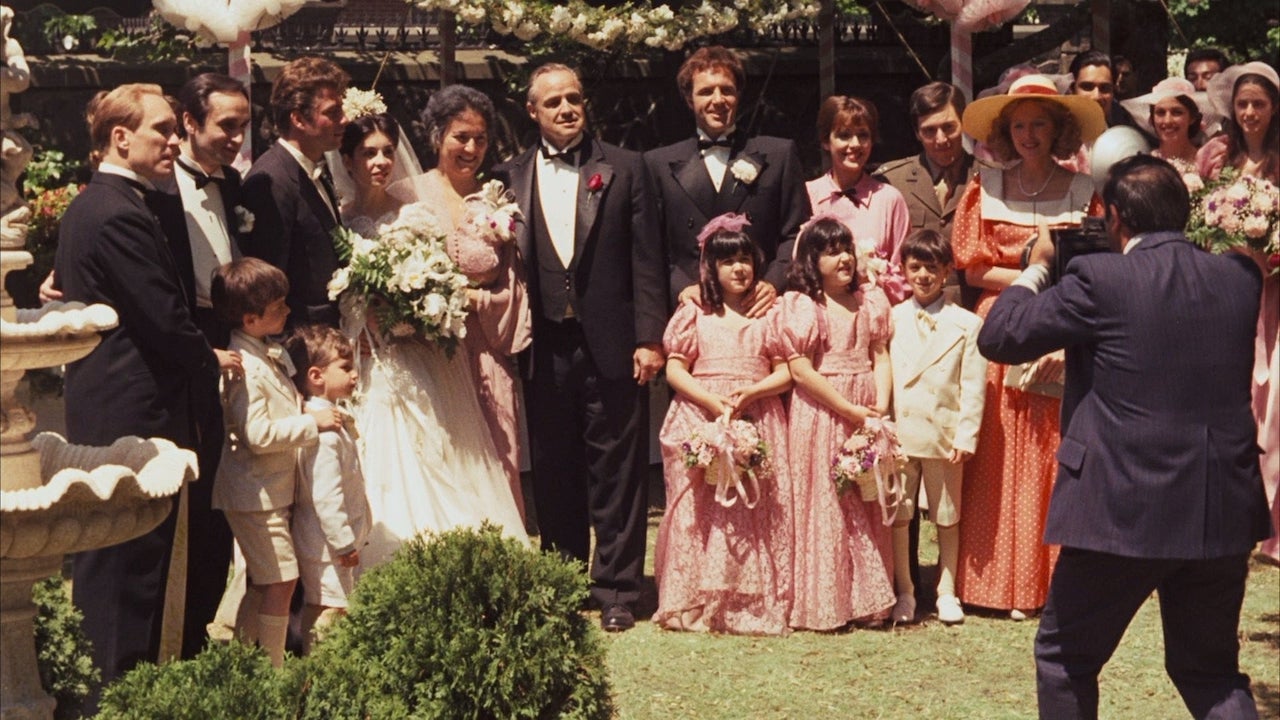 Watch on Paramount+
Strip away the long-celebrated gangster film tropes and Francis Ford Coppola's breakthrough is a study of family and country, specifically Italian immigrants and America, which reveals how each shapes the other. It's both immense and woundingly intimate with scenes that redefined the crime epic—and The Godfather: Part II, the peerless sequel, is also available.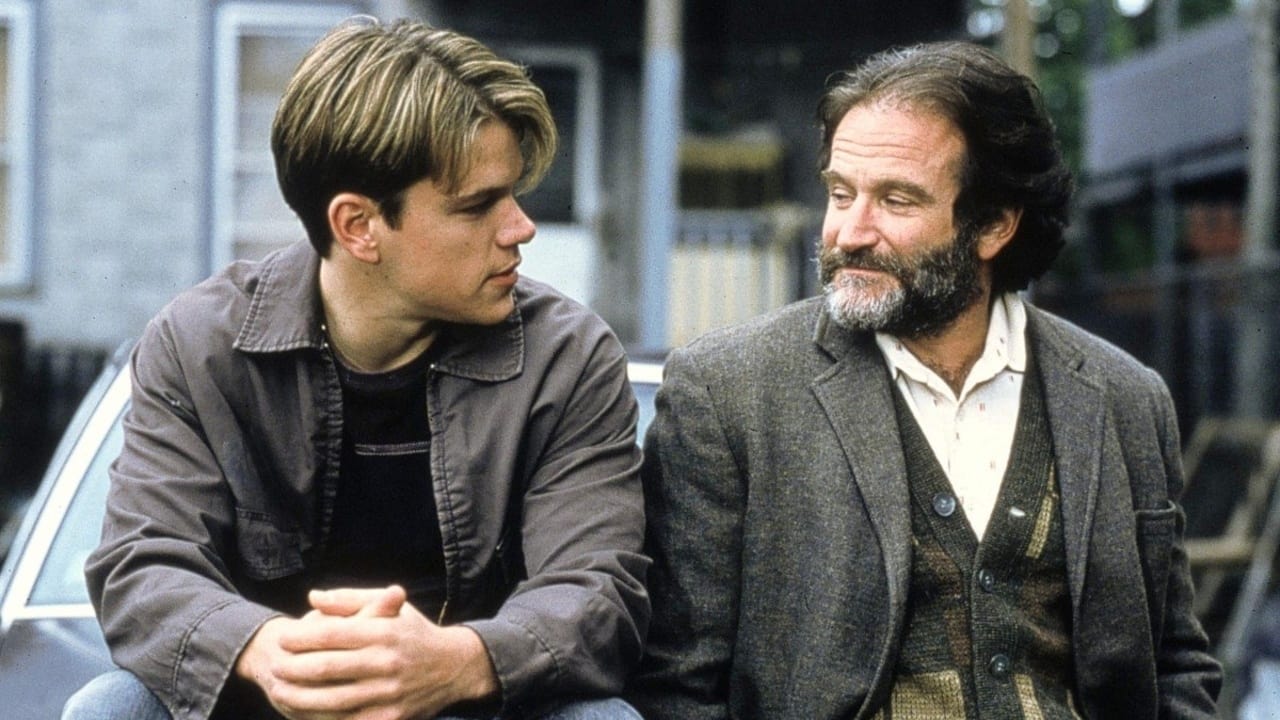 Watch on Paramount+
Written by then-unknowns Ben Affleck and Matt Damon and given melancholy and a palpable milieu by Gus Van Sant, this coming-of-age drama about Damon's unlikely genius is an engaging study of Boston working class mores, the constrictive guilt of trauma, and the flowering of relationships.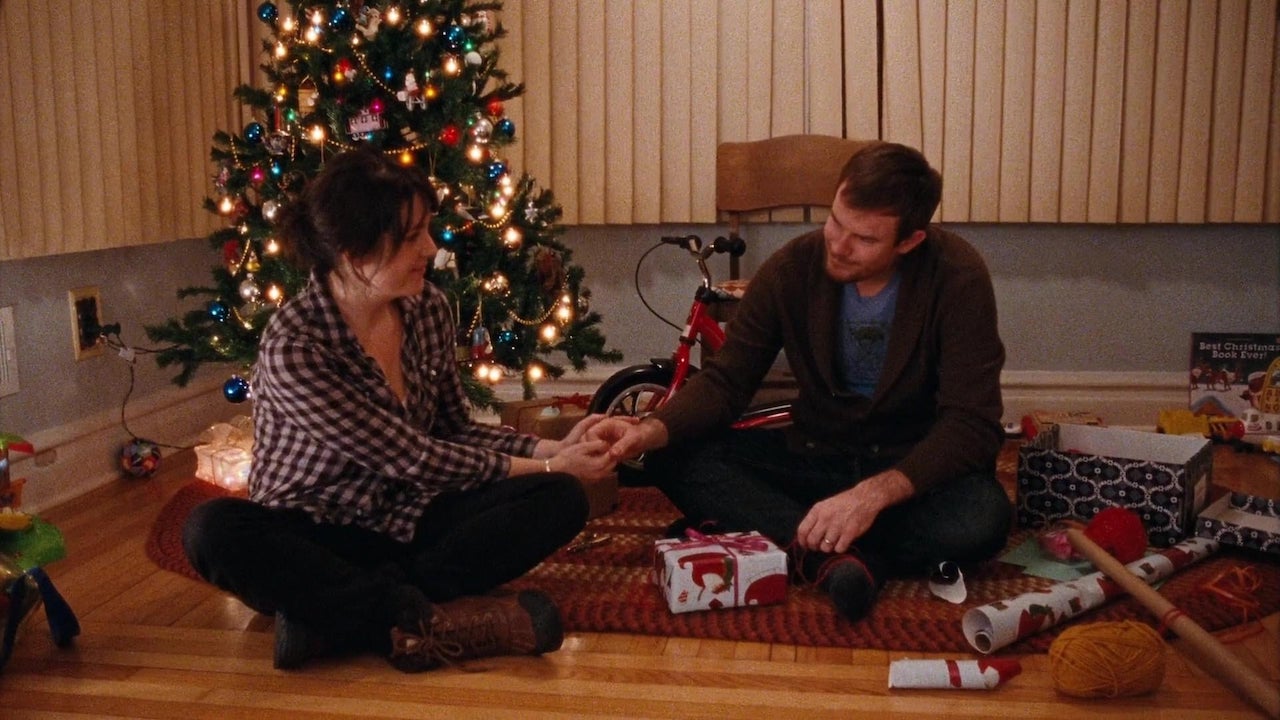 Watch on Disney+
Mumblecore maven Joe Swanberg continued his transition into Hollywood-adjacent independent filmmaking with this familial comedy-drama about an unbuoyed young woman (Anna Kendrick) who becomes a force of change in the home of her brother (Swanberg) and his novelist wife (Melanie Lynskey). It's low-key but deeply effective, letting you sense how emotional currents can significantly shift.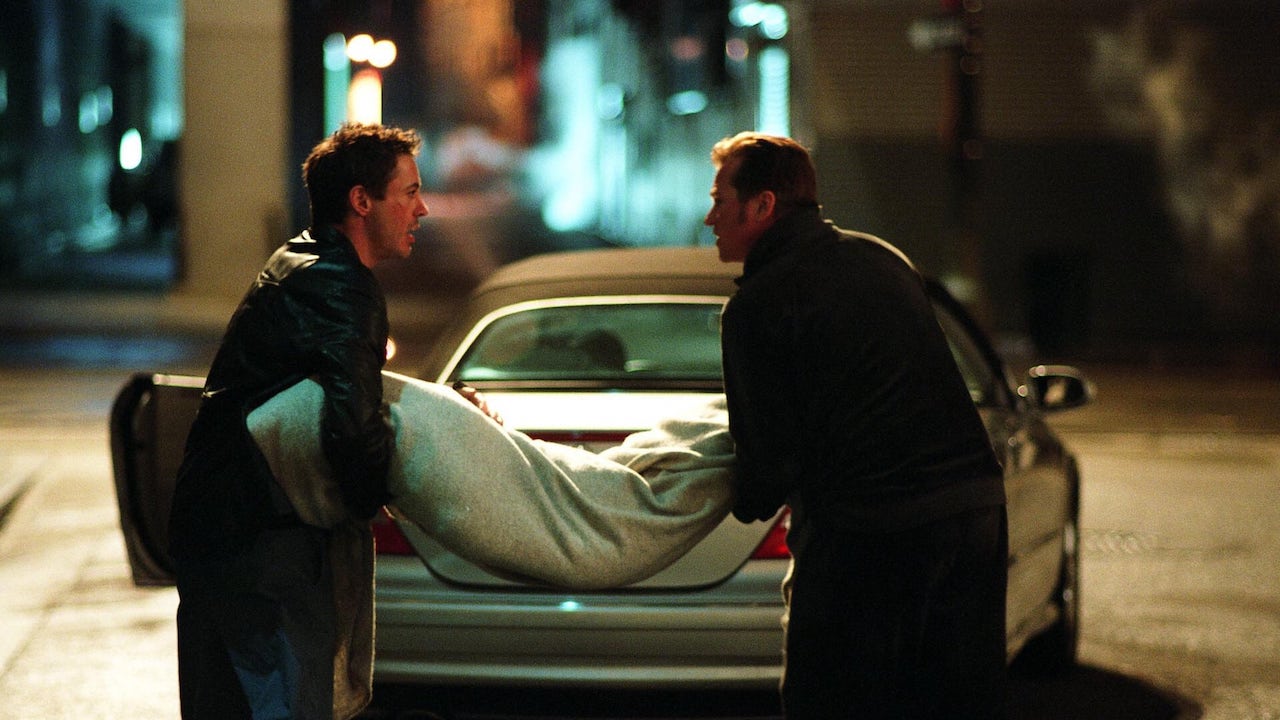 Watch on Paramount+
Lethal Weapon creator Shane Black made a comeback with his directorial debut, a comical crime thriller about a petty criminal (Robert Downey Jr, just prior to Iron Man) who gets mistakenly cast as a criminal in a Hollywood film. With Val Kilmer as a gay private eye, it's wisecracking film that is acidic about the movie business but given to a sentimental heart amidst the action set-pieces.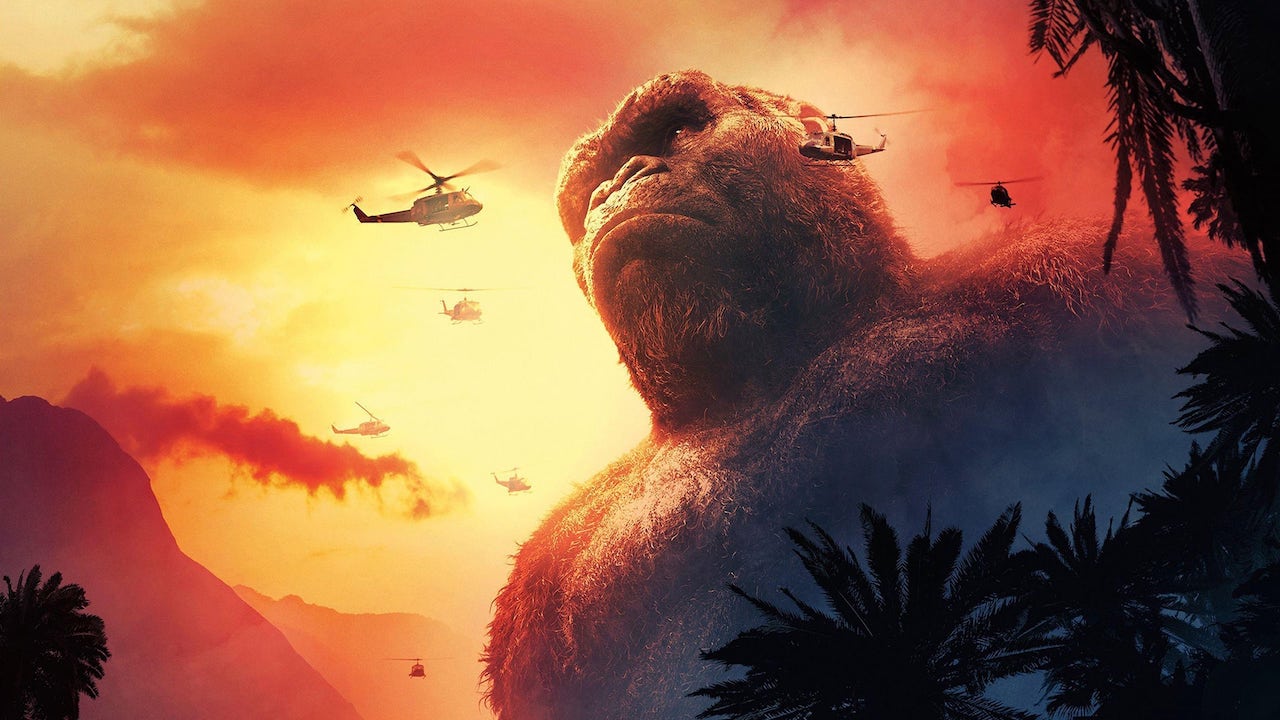 Watch on Paramount+
Flecked with an Apocalypse Now vibe that suits the discombobulated 1970s setting, this reincarnation of the cinema's signature giant ape has the likes of Brie Larson, Tom Hiddleston, and Samuel L. Jackson dodging the footfall of the mighty Kong. It's an adventure-thriller that has a weird compass in the form of John C. Reilly's long-lost exile to match the impeccable digital effects.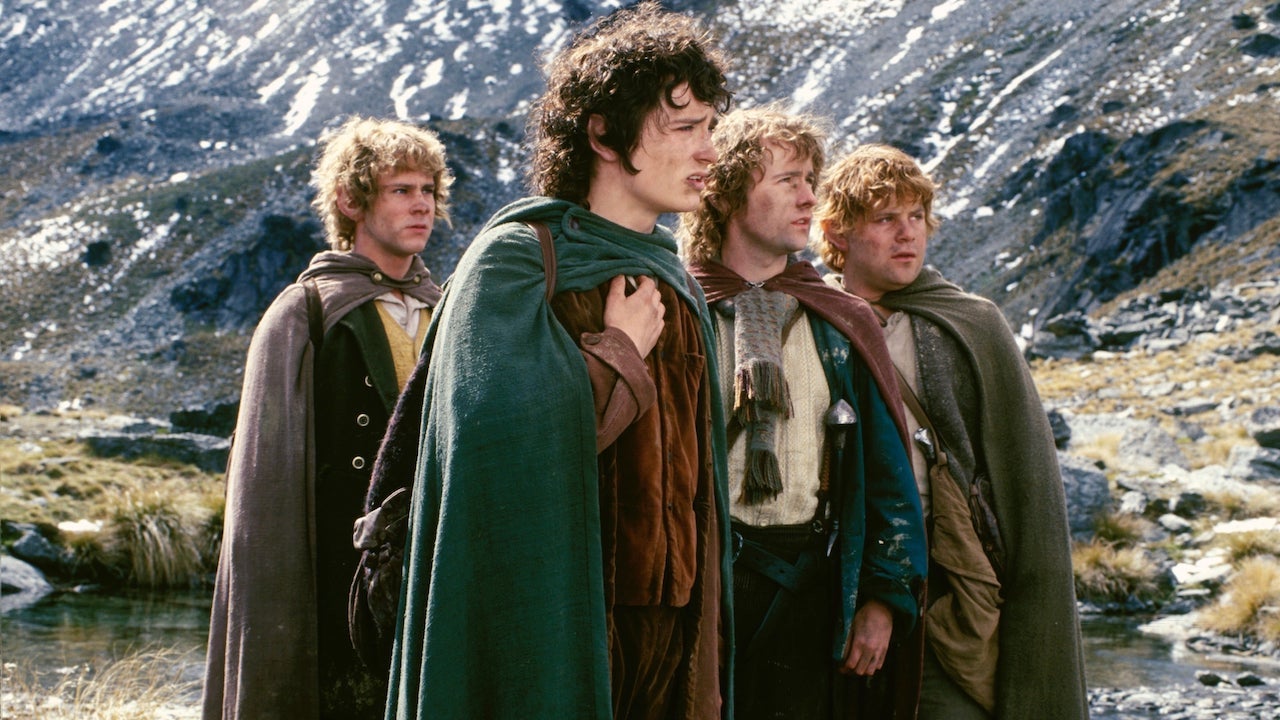 Watch on Paramount+
Peter Jackson and a small army of New Zealand collaborators set the modern ideal of the fantasy epic in stone with this epic middle instalment of the Tolkien trilogy where good and evil clash on both vast and intimate levels and the technical skill—as much physical as digital—brings a world into being.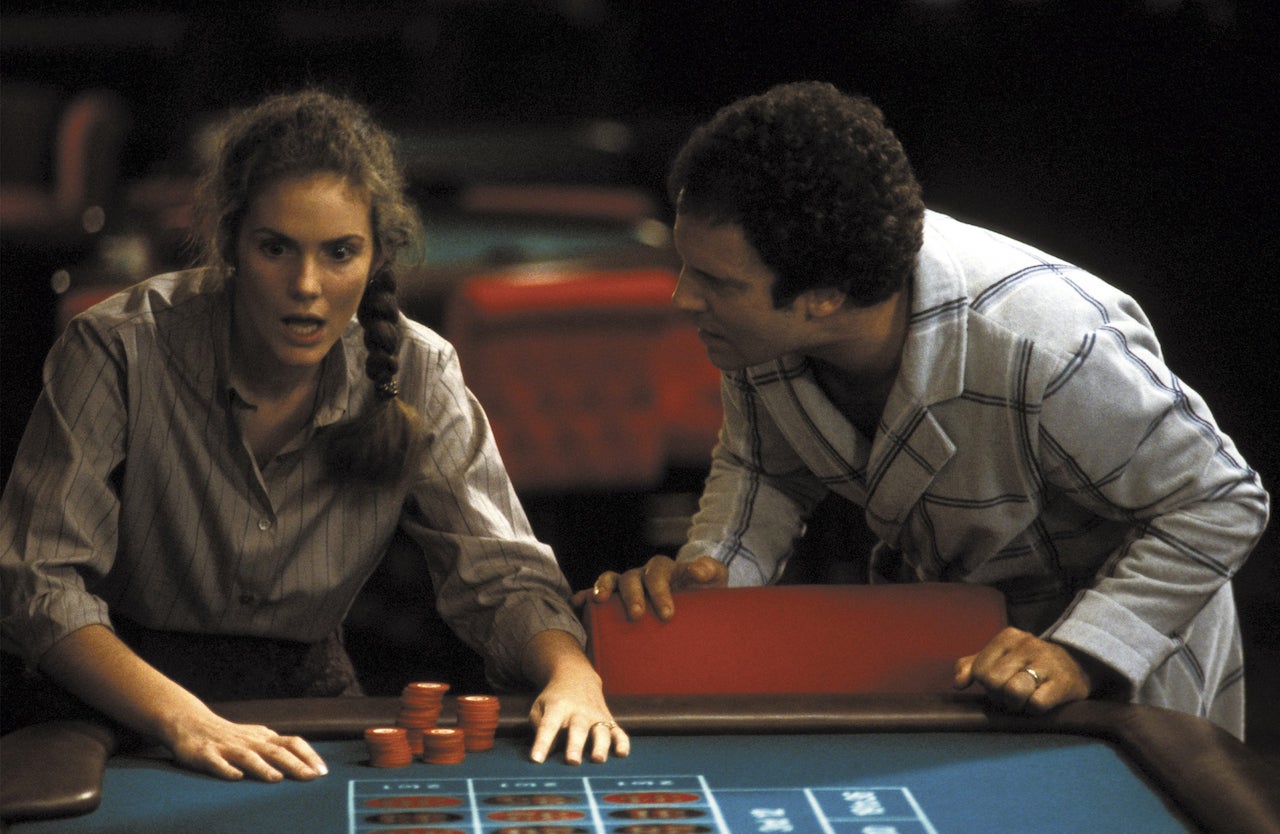 Watch on Paramount+
A little-seen classic from the filmmaking career of Albert Brooks, with the co-writer and director starring opposite Julie Hagerty as a pair of prototype Californian yuppies whose quest to drop out and start anew swiftly descends into excruciating failure that is both hilarious and deeply observed. Made today, this would be an absolute sensation.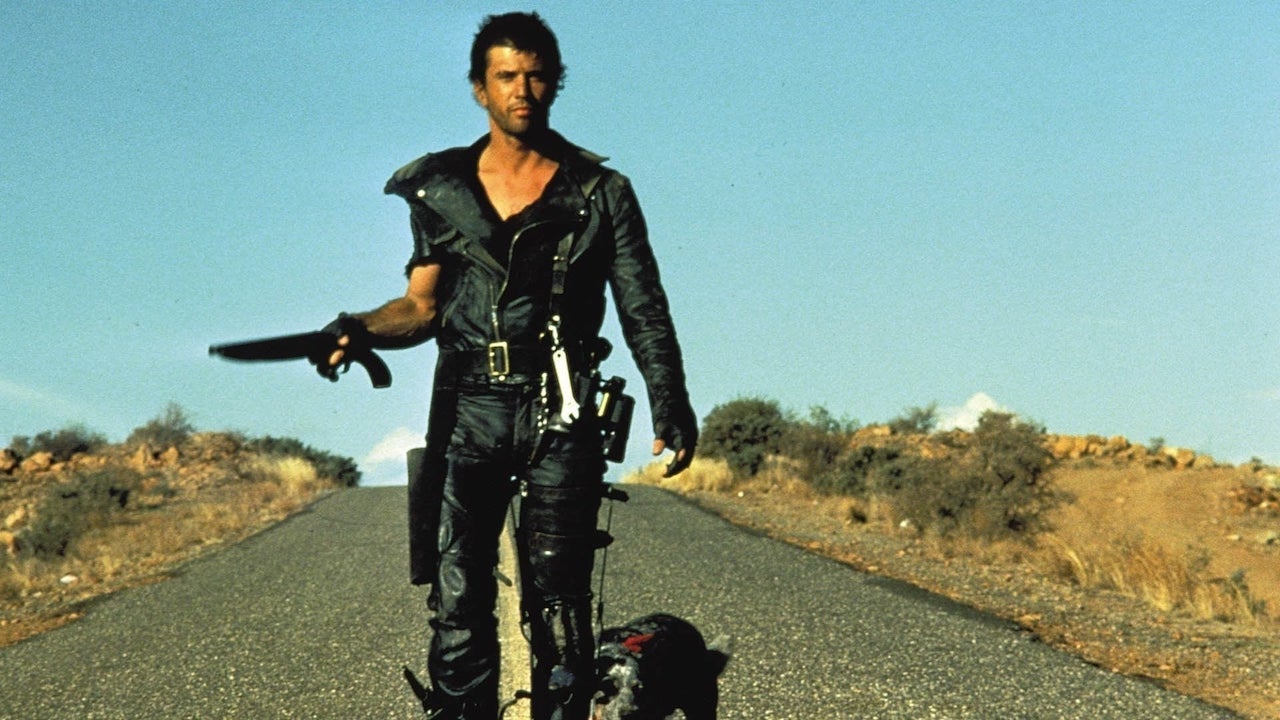 Watch on Paramount+
The world is ending with a bang and not a whimper in George Miller's first post-apocalyptic journey through an outback where the earth is as red as the spilt blood. With Mel Gibson as the anti-hero loner assisting an outpost besieged by punk marauders, this is action filmmaking made at an instinctive level, fuelled by the whine of overdriven engines and striking frontier imagery.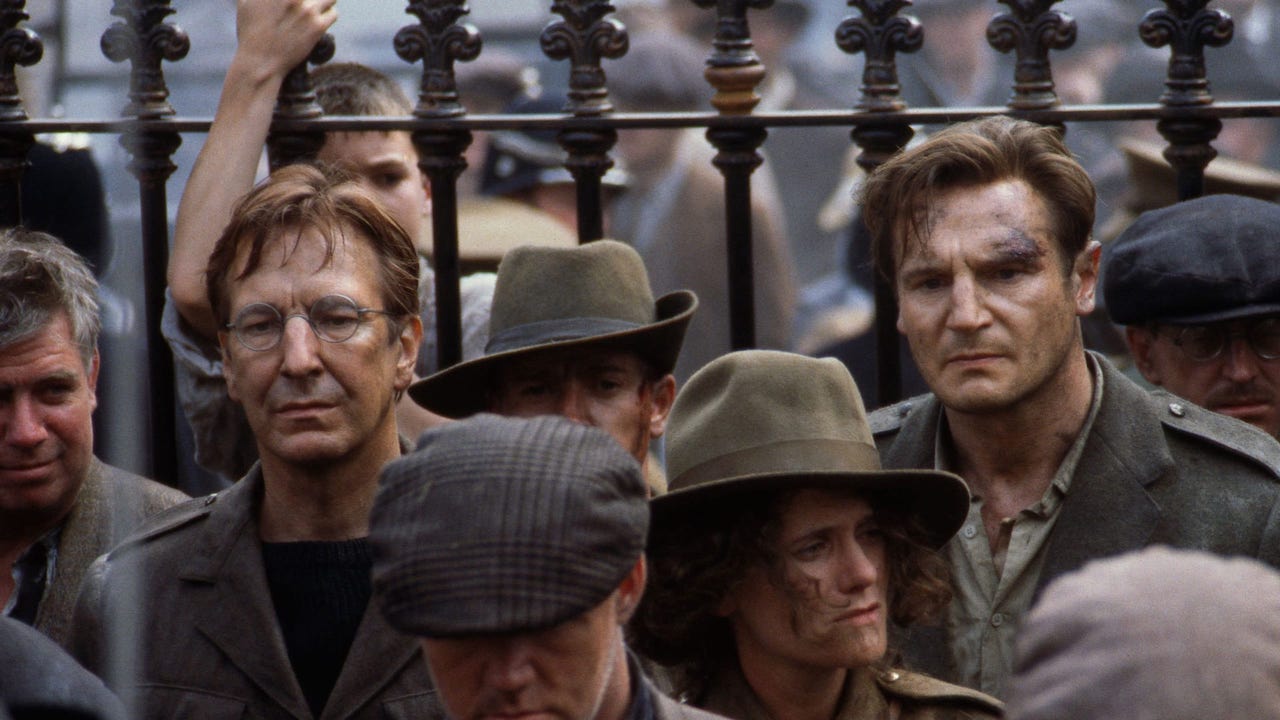 Watch on Paramount+
A stirring political drama of the revolutionary battles, armed and philosophical, that led to Ireland's independence from British repression just over a century ago, Neil Jordan's biopic focuses on the Irish leader (Liam Neeson) who was a brilliant soldier but struggled politically. A stacked supporting cast includes Julia Roberts, shoehorned-in as a love interest to secure studio financing.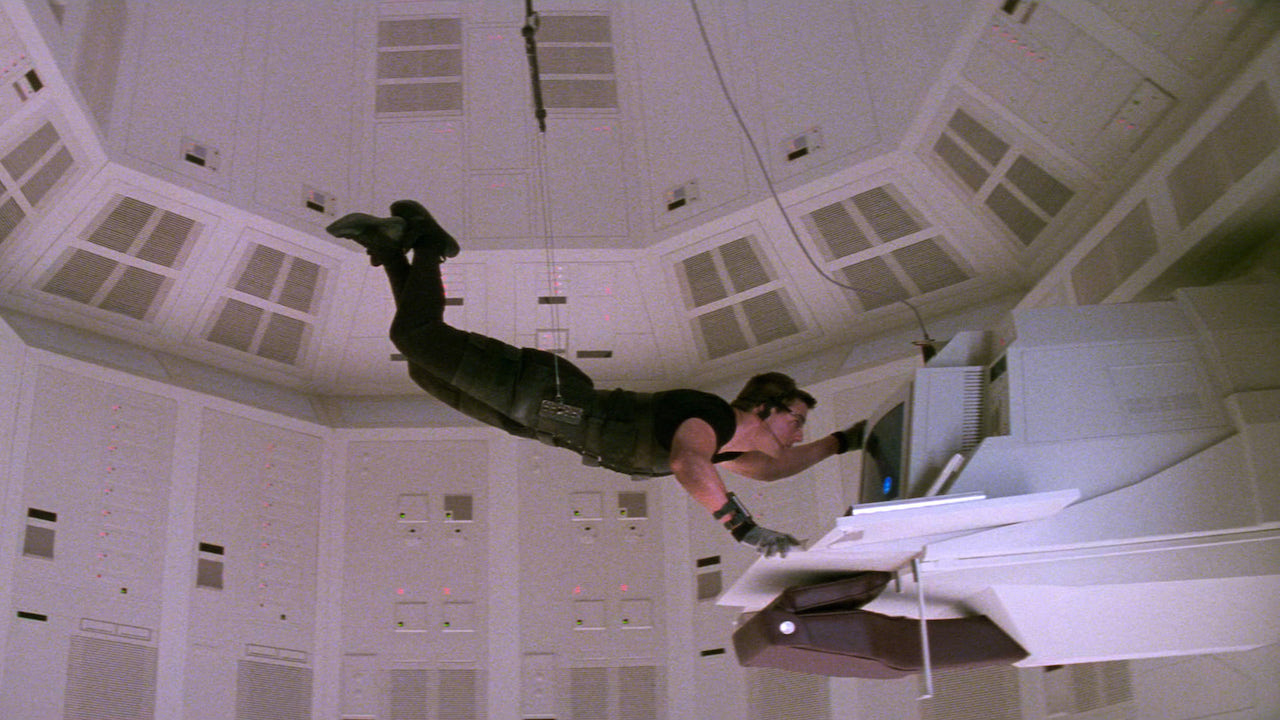 Watch on Paramount+
The action franchise's first step is now a delightful period piece, with Brian de Palma building clockwork set-pieces around Tom Cruise's spy, who gets burnt on a job and has to go rogue to clear his name. Cruise looks like a sleek modernist sculpture, an all-American action man, which makes for great friction with a European supporting cast that includes Emmanuelle Beart, Jean Reno, and Vanessa Redgrave.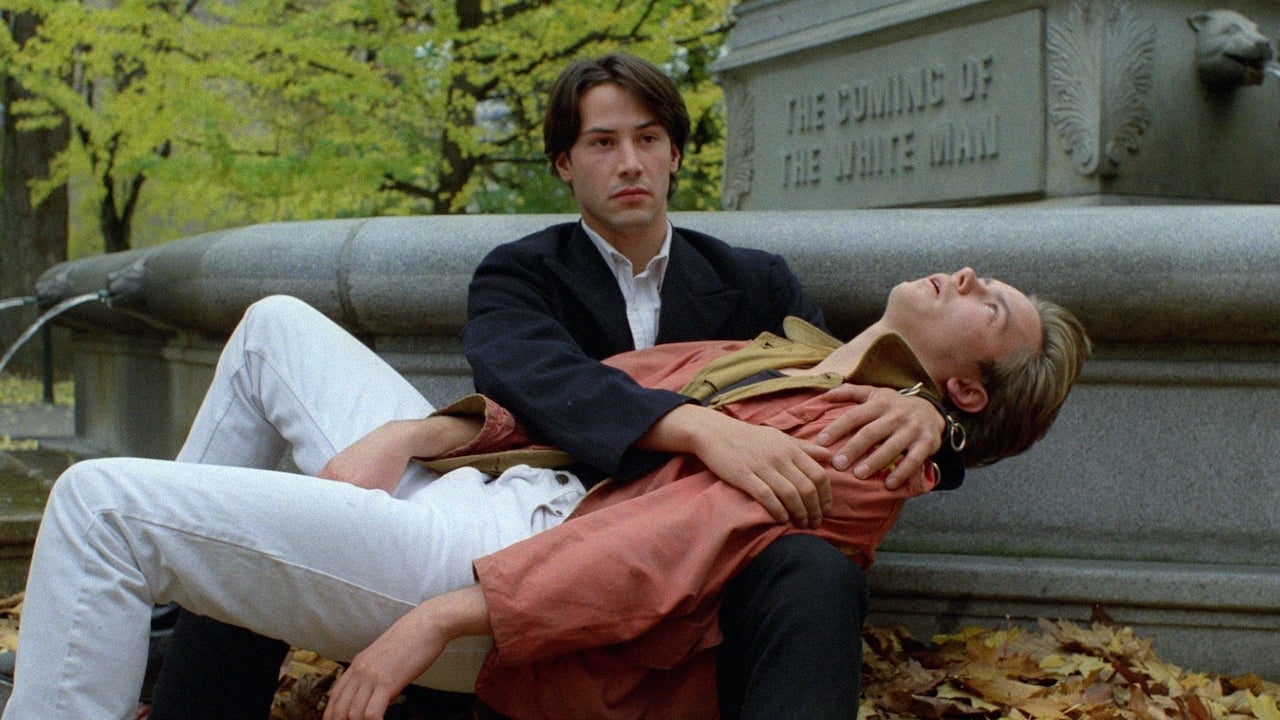 Watch on Paramount+
Written and directed by Gus Van Sant, with a smidgeon of Shakespeare in the story, this impressionistic and bittersweet study of a pair of Portland street hustlers—a never-better River Phoenix and Keanu Reeves—whose friendship is tinged with love is an emblematic arthouse feature, and a fine example of how naturalism and artifice can be intertwined.

Watch on Paramount+
Quite possibly the masterpiece of Jerry Lewis' far-flung Hollywood career, this multiple personality comedy updates Dr Jekyll and Mr Hyde with Lewis as a nebbish, downtrodden college professor—dig those teeth!—who invents a serum that turns him into a charming lothario. Sentiment, sarcasm, and genuine strangeness permeate the gags and inventive set-pieces.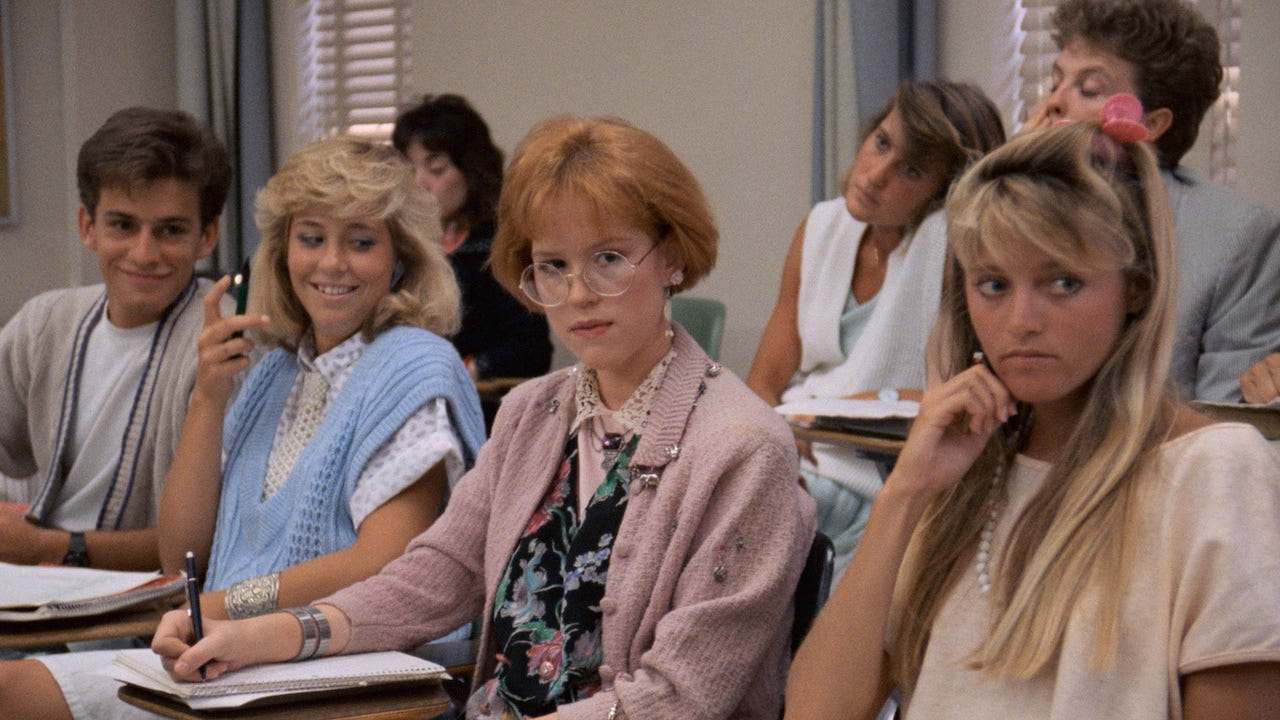 Watch on Paramount+
The best of John Hughes' 1980s teen movies—directed with yeoman-like attentiveness by Howard Deutch—is a coming-of-age tale for high school senior Andie (Molly Ringwald) that is alert to class, attraction, and the sheer uncooperative struggle of adolescence. And the soundtrack slays.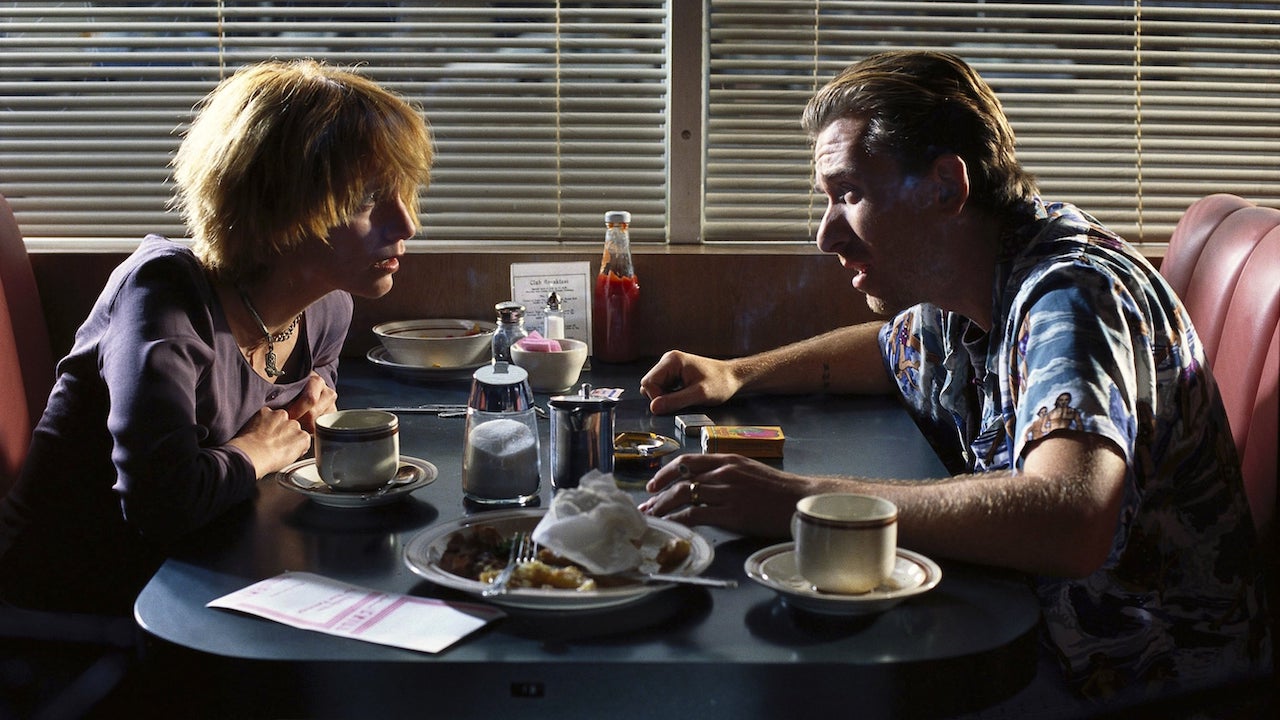 Watch on Paramount+
A before-and-after line for American filmmaking. Nearly a quarter century old, Quentin Tarantino's joyous dive into the mores of L.A. crime, narrative illusion, and actual conversations between men and women still crackles with delectable energy.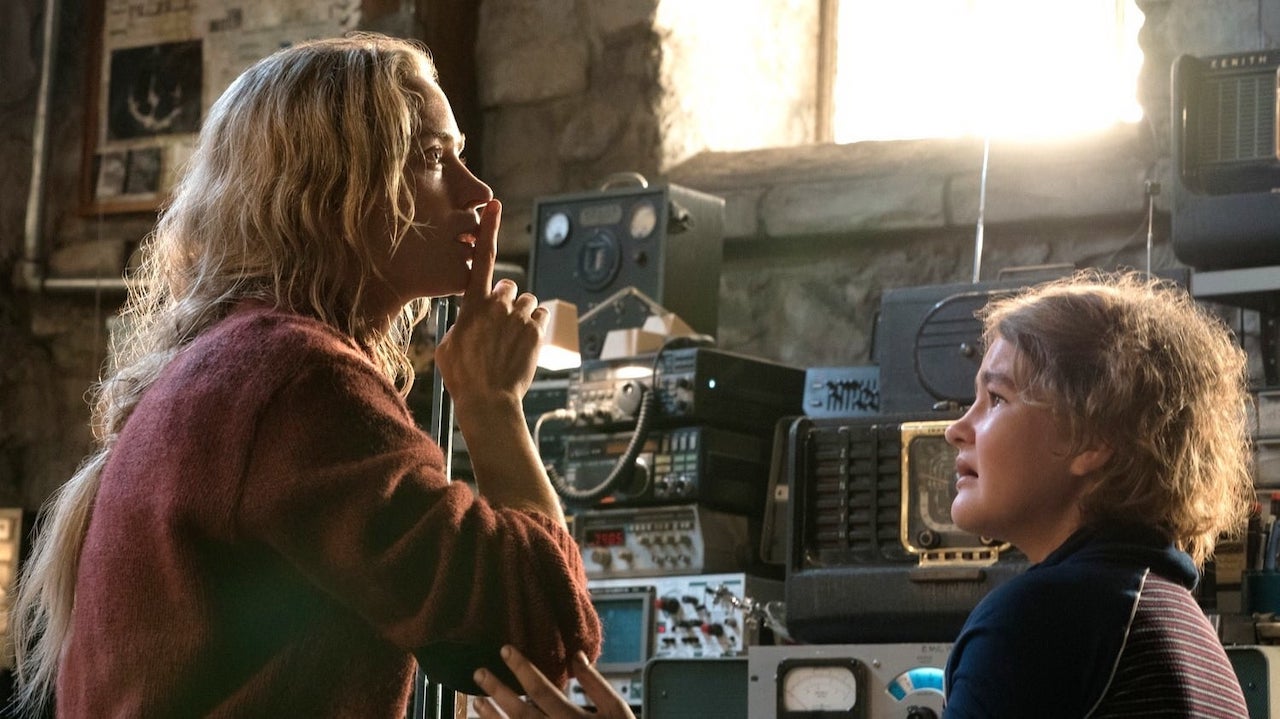 Watch on Paramount+
Jim from The Office—who knew? John Krasinski launched a blockbuster horror franchise with this impeccably assembled tribute to escalating risk and insidious circumstances as alien creatures that hunt by noise pursue a family, with Emily Blunt and Krasinski as the parents, hiding out on a farm in a post-apocalyptic America. The simplest of stakes, merely staying quiet, assumes life and death risk.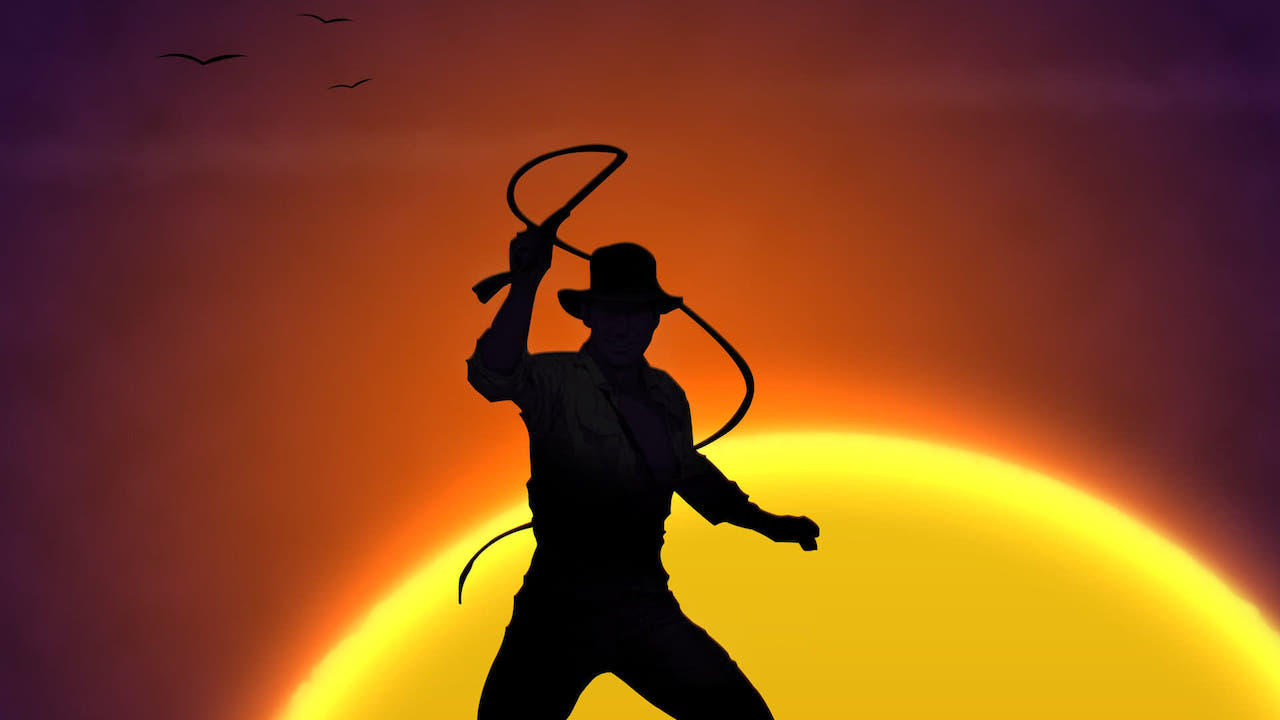 Watch on Paramount+
Steven Spielberg's tribute to old Hollywood adventure serials—with Harrison Ford as the whip-wielding archaeologist facing off against Nazis—is primed full of iconic action sequences, tart twists, and surreptitiously perverse pleasures. It hasn't aged a day.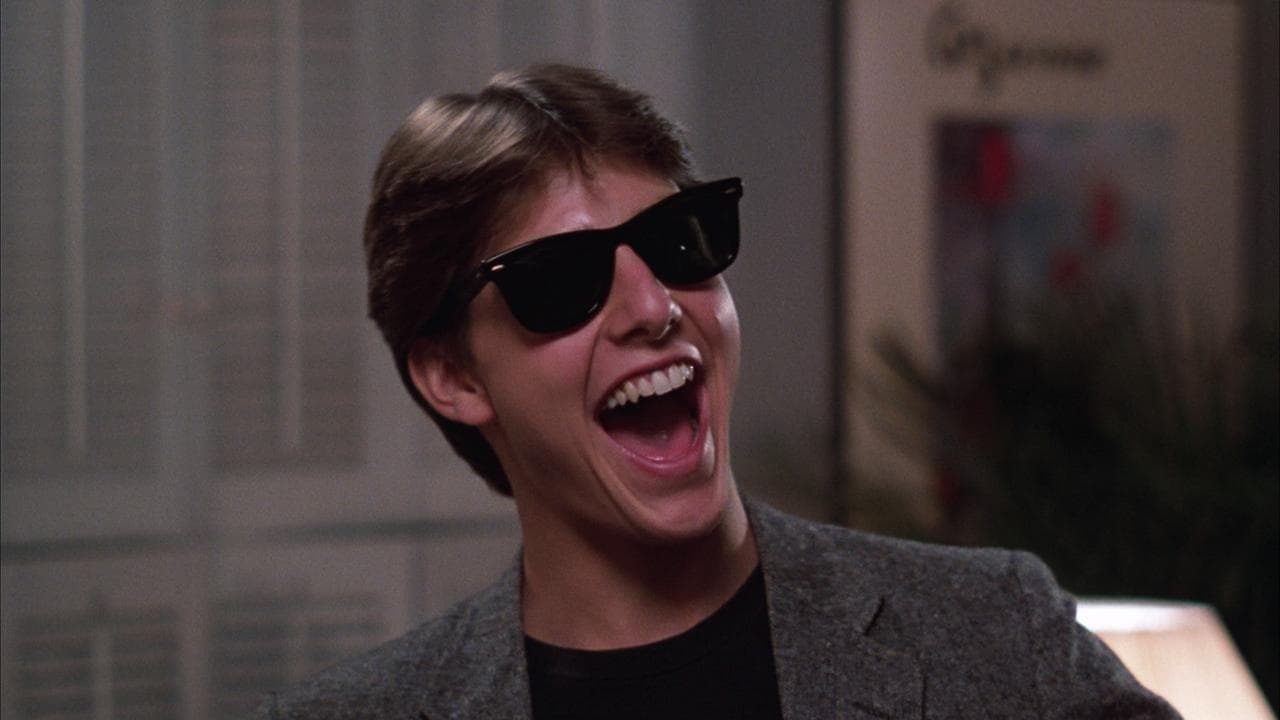 Watch on Paramount+
Before he became the cinema's unrelenting action man, Tom Cruise pulled off one of the great teen coming-of-age performances in this twisty, teasing comedy about a high school senior who reinvents himself to the heights of 1980s fantasy with a memorable assist from Rebecca De Mornay's escort. There's more to this than the iconic scene you already know.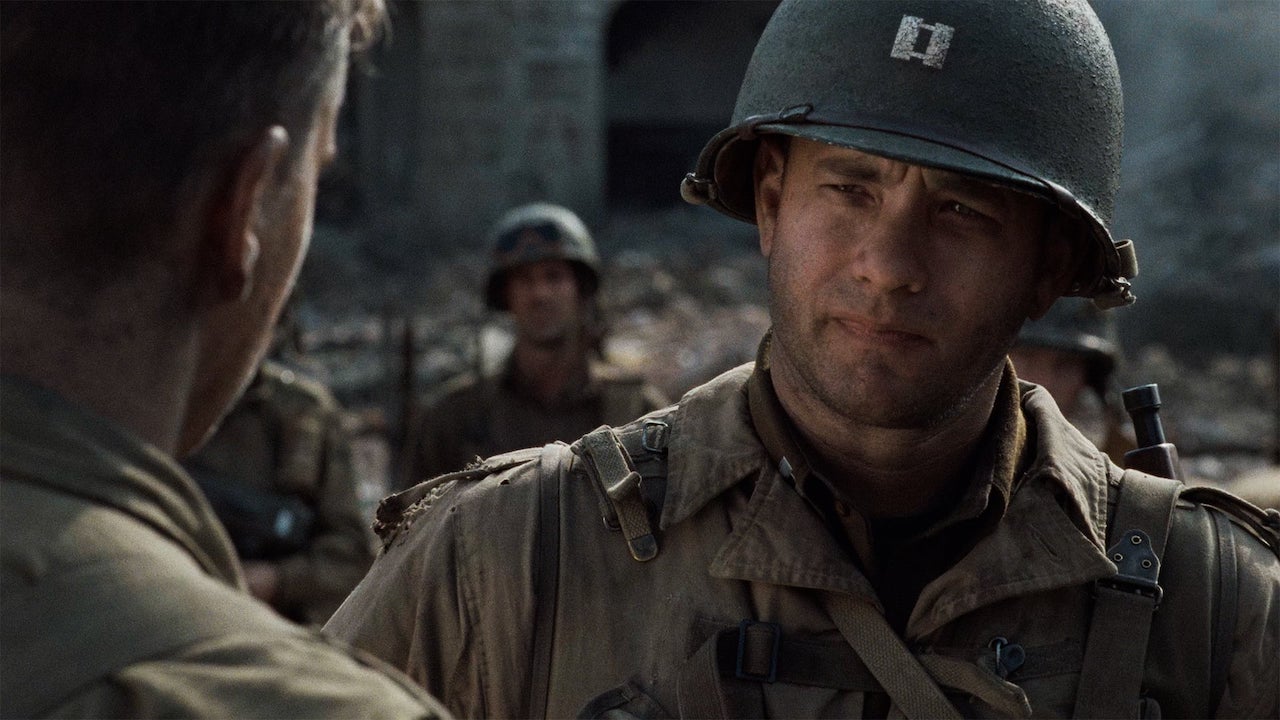 Watch on Paramount+
No-one was prepared for the elemental fury and unrelenting carnage Steven Spielberg choreographed for the extended opening sequence of this World War II drama, where Tom Hanks leads his unit on a bloody amphibious assault. The rest of Saving Private Ryan, a rescue mission for Matt Damon's young paratrooper, is episodic, but the movie's physicality is immersive even as it builds to a storybook finale.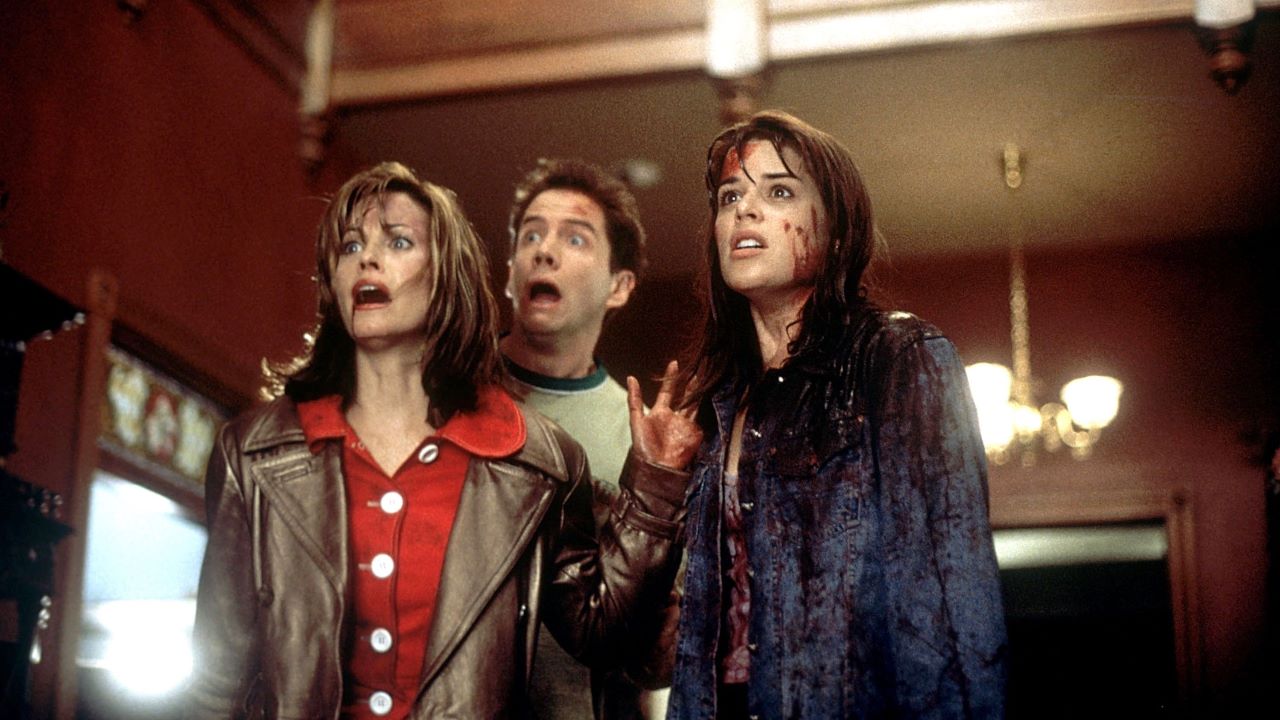 Watch on Paramount+
Writer Kevin Williamson took the teenage VHS cassette horror experience back into the multiplex with this self-referential horror reboot, expertly crafted by veteran director Wes Craven. A slasher film that explicitly acknowledges the genre with a new masked murderer in Ghostface, it put Neve Campbell at the centre of a high school killing spree that begins with Drew Barrymore's now iconic cameo.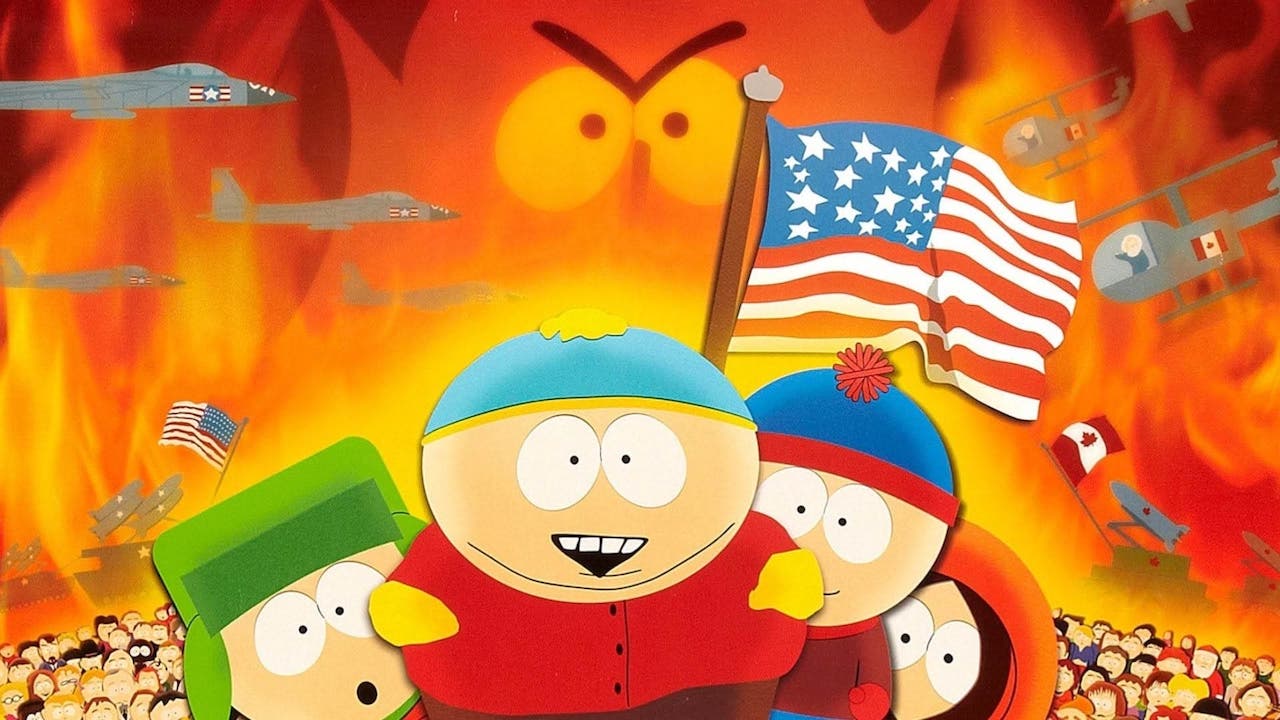 Watch on Paramount+
The highest grossing R-rated animation film in America for almost two decades, Trey Parker and Matt Stone's super-sized episode of their hit television show elevated their excess with swearing, a plot involving the U.S. invading Canada, more swearing, and some of the franchise's most iconic songs. Stan, Kyle, Kenny, and Cartman did themselves proud.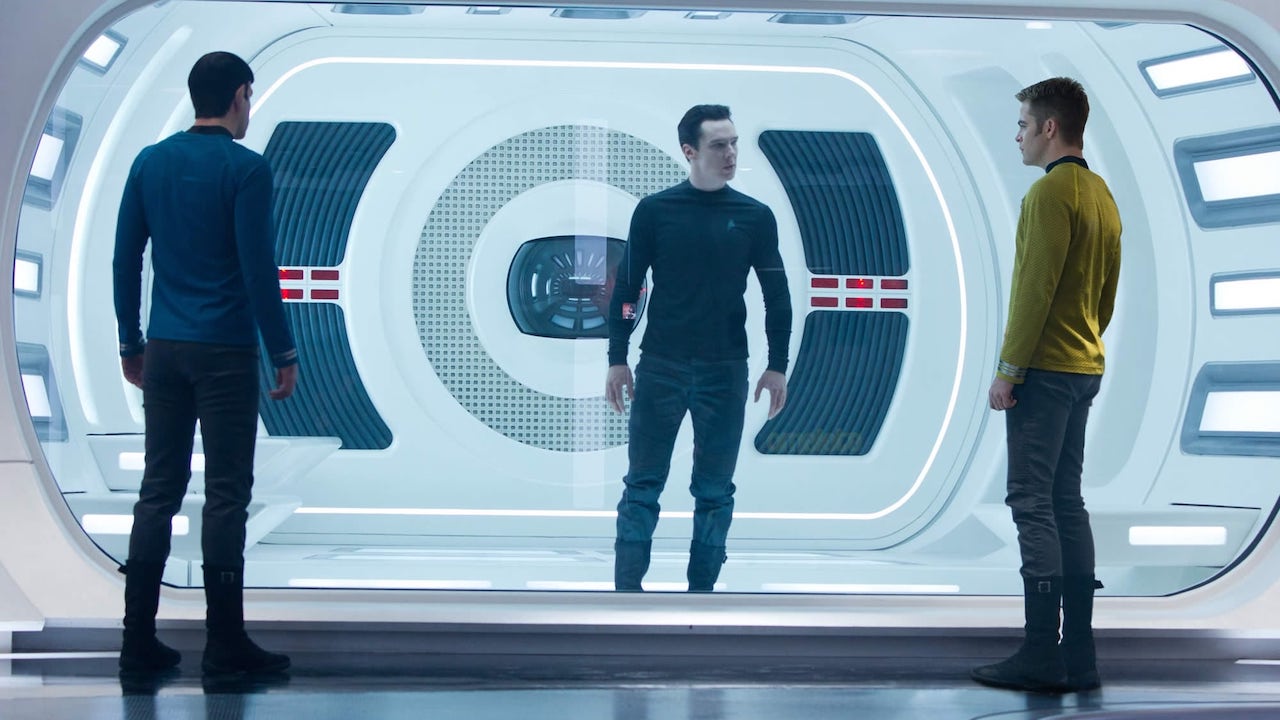 Watch on Paramount+
The second—and best—of the Star Trek franchise's 2010s reboot, with Chris Pine as Kirk and Zachary Quinto as Spock, explores the militarisation of space and the perils of buried history, as terrorist attacks lead the Starship Enterprise to alien space and Benedict Cumberbatch's bravura antagonist. J.J. Abrams directs, lens flare and all.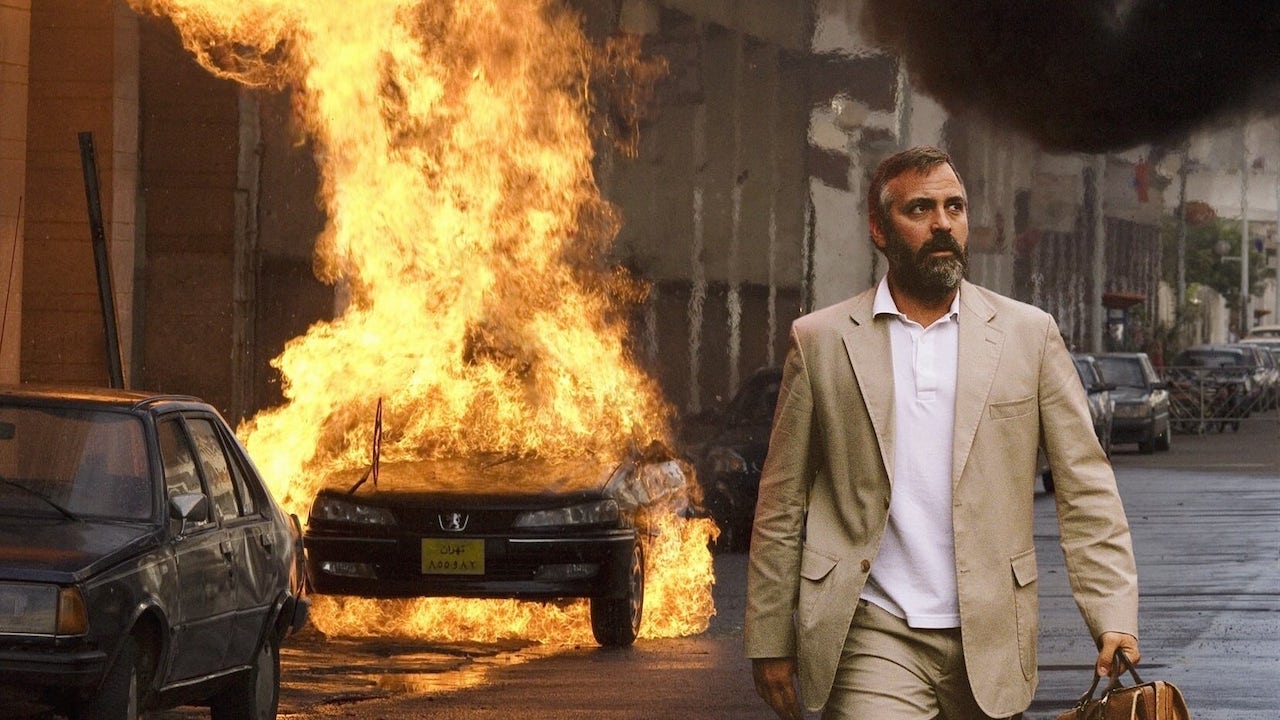 Watch on Paramount+
A murky evocation of America's interlaced foreign policy and covert warfare in the years following 9/11, Stephen Gaghan's storylines tie together a burnt-out CIA agent (George Clooney), ambitious energy analyst (Matt Damon), and corporate lawyer (Jeffrey Wright). Gaghan makes the system corrupting but impenetrable—an overwhelming experience that is better experienced than explained.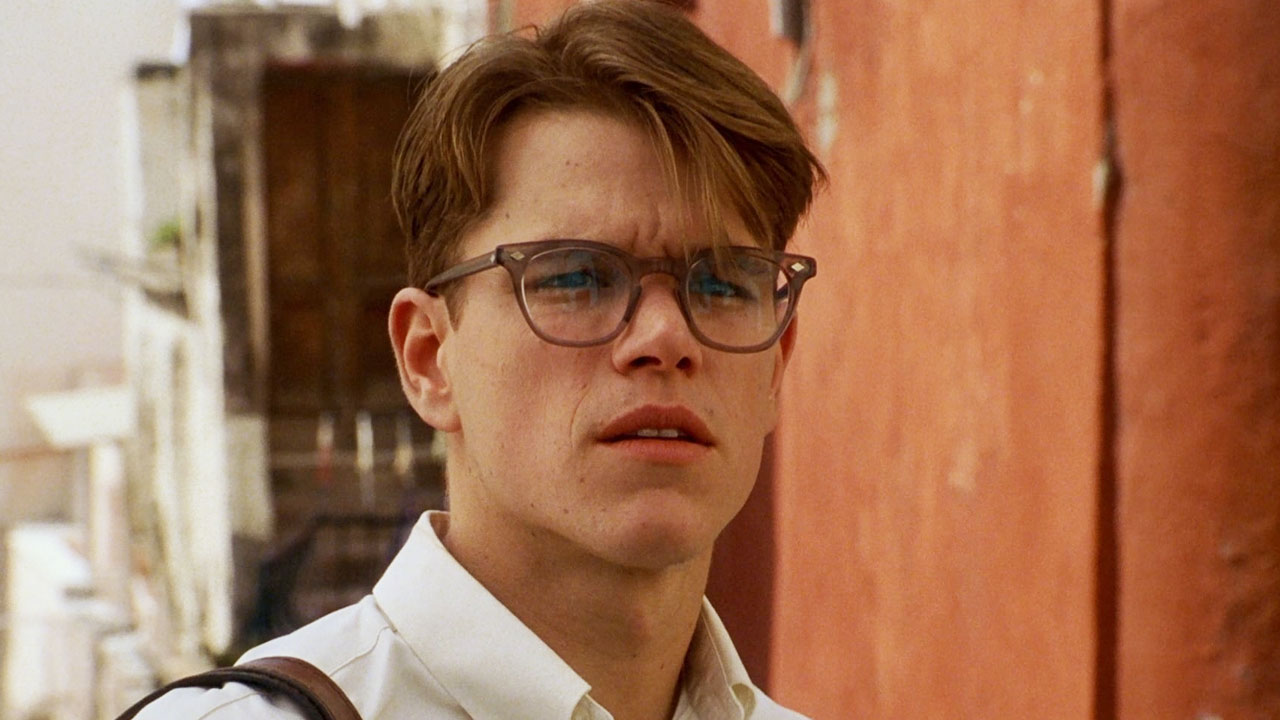 Watch on Paramount+
For his follow-up to The English Patient, the great Anthony Minghella drew deeply perceptive performances from his young stars. Matt Damon is the ambitious impersonator who ends up in the 1950s Italian court of Jude Law's fickle heir, in a masterfully complex thriller where the glorious production design perfectly offsets the amoral judgments of Patricia Highsmith's original novel.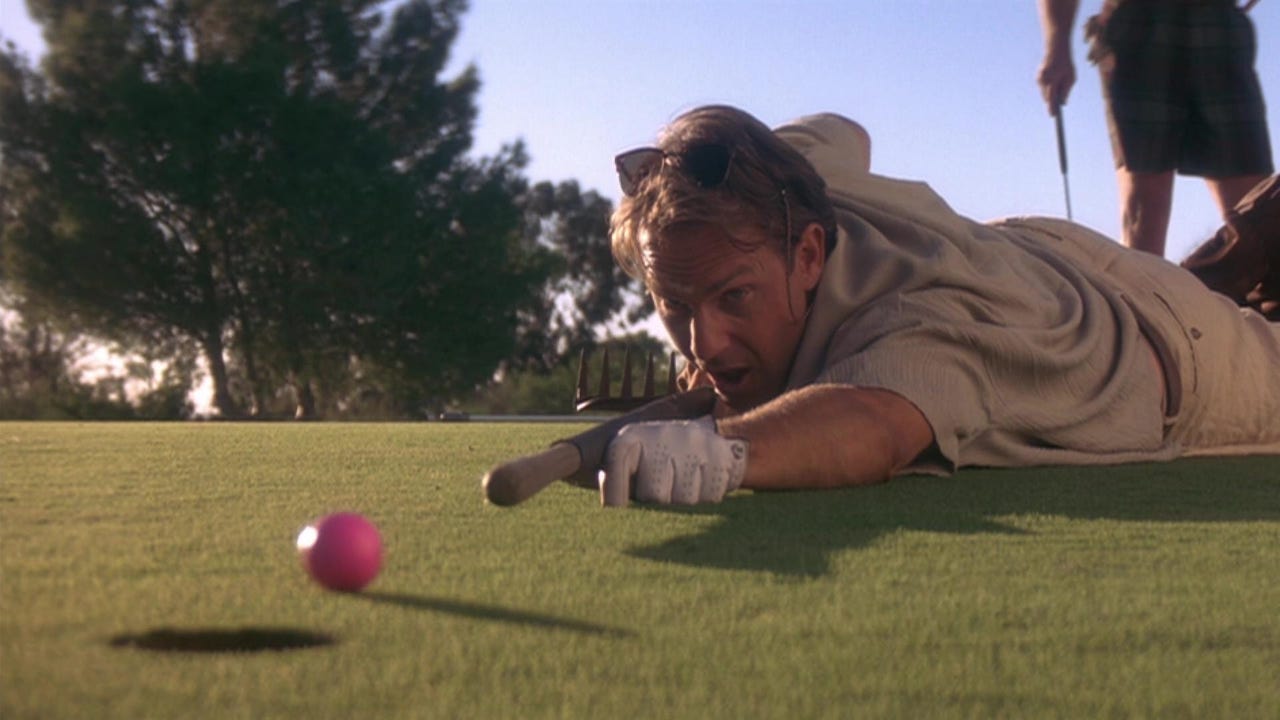 Watch on Paramount+
For a good 10 years Ron Shelton did wonders with the sports film for Hollywood—Bull Durham had sexual spark and baseball insight, White Men Can't Jump celebrated basketball hustlers, and Cobb was a scathing historic reassessment. The pleasing Tin Cup had golf as a backdrop, with Kevin Costner as a failed Texas pro who gets back in the game after giving lessons to the girlfriend (Renee Russo) of an old rival (Don Johnson).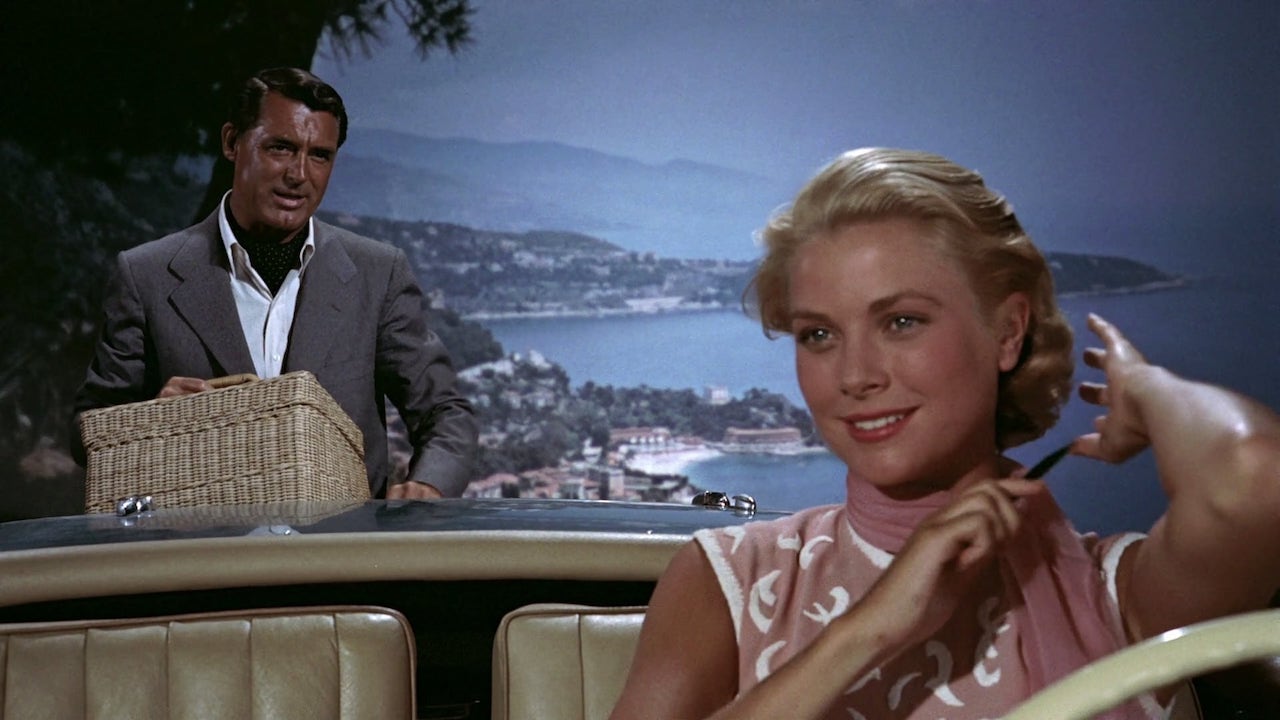 Watch on Paramount+
A 24-carat Alfred Hitchcock classic, this delectable romantic thriller stars Cary Grant as a retired cat burglar whose idyllic French Riviera life is upended by a copycat whose crimes he's implicated for. With Grace Kelly as Grant's wealthy foil, there's a piquant pleasure to the dialogue and ample opportunity for the director to twist the audience's attention.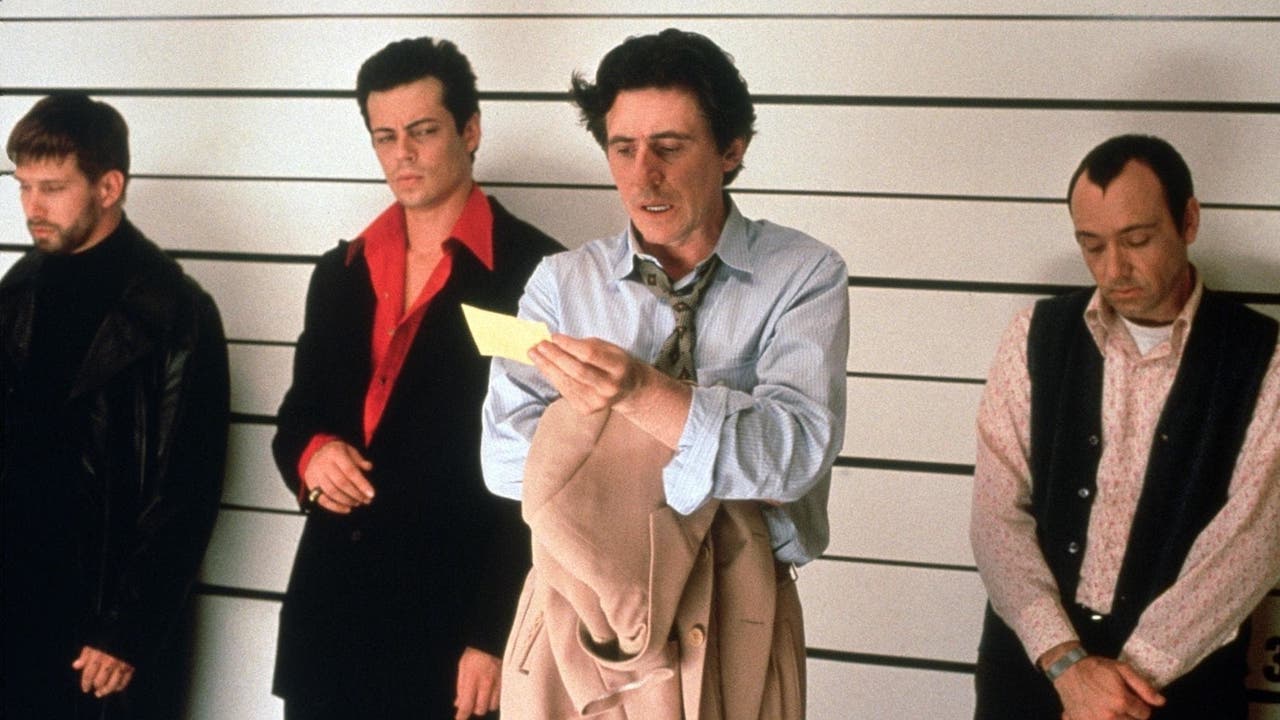 Watch on Paramount+
Gabriel Byrne, Benicio Del Toro (wonderfully indecipherable), Kevin Spacey and Stephen Baldwin are members of a criminal crew thrown together by official vindictiveness who decide to strike back, only to find themselves in so deep that there are boats full of bodies and a witness who makes Hungarian sound like the most fearful of languages. It's an updated noir thriller—where both the light and hopes of survival flicker.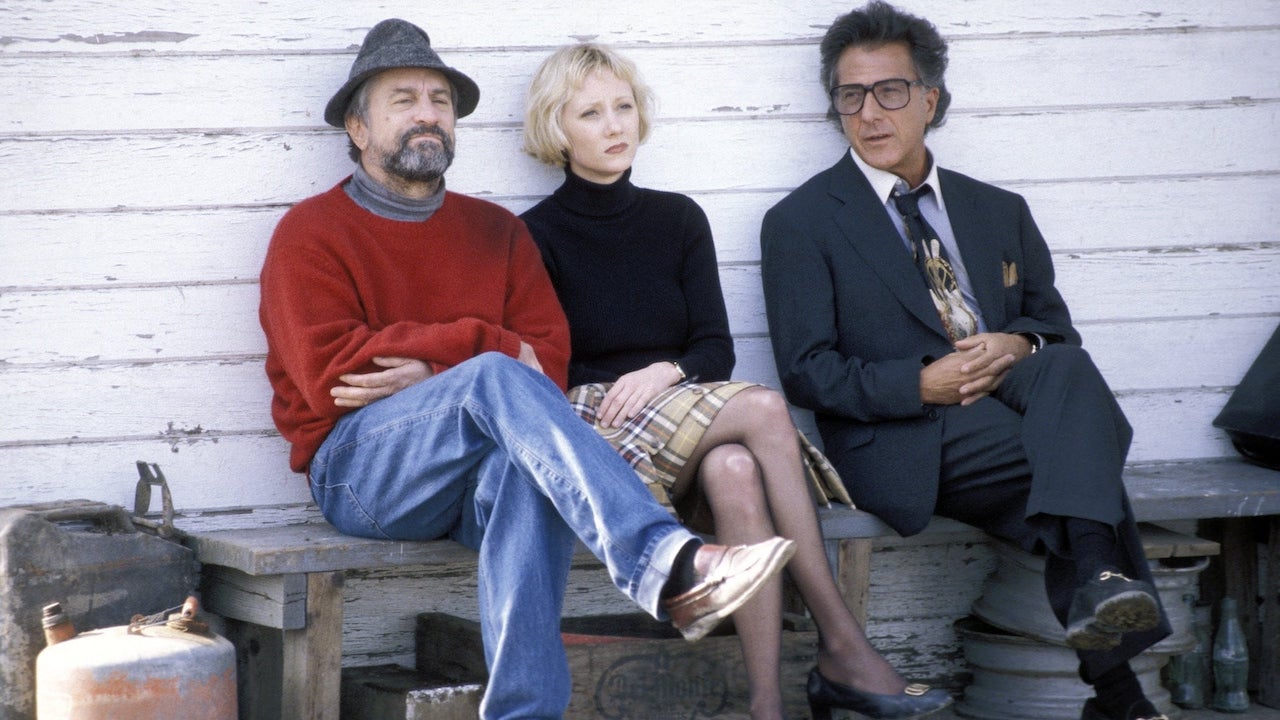 Watch on Paramount+
A Hollywood satire that serves as a predecessor to Veep and The Thick of It, Barry Levinson's comedy stars a mercurial Robert De Niro as the political fixer who recruits an arrogant Hollywood producer (Dustin Hoffman doing his best Robert Evans) to help him cover up a Presidential scandal by manufacturing a fake war. Driven by acid humour then, it's prescient now.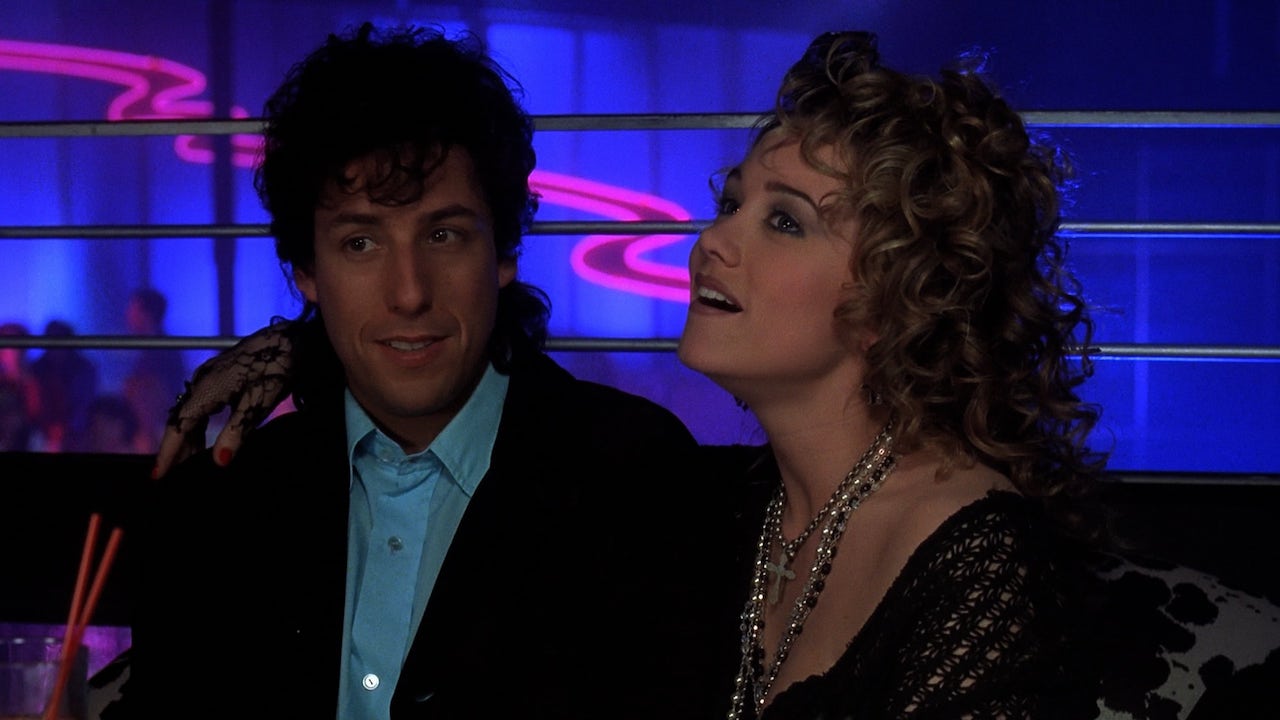 Watch on Paramount+
Drew Barrymore subtly wields numerous screen talents, one of which is that she repeatedly put Adam Sandler in the best possible light. Her guileless waitress is the perfect foil for Sandler's despairing musician who has been left at the altar in this goofy 1980s-set romantic comedy. It has all of Sandler's tropes (and buddy cameos), but Barrymore makes the back-and-forth shine.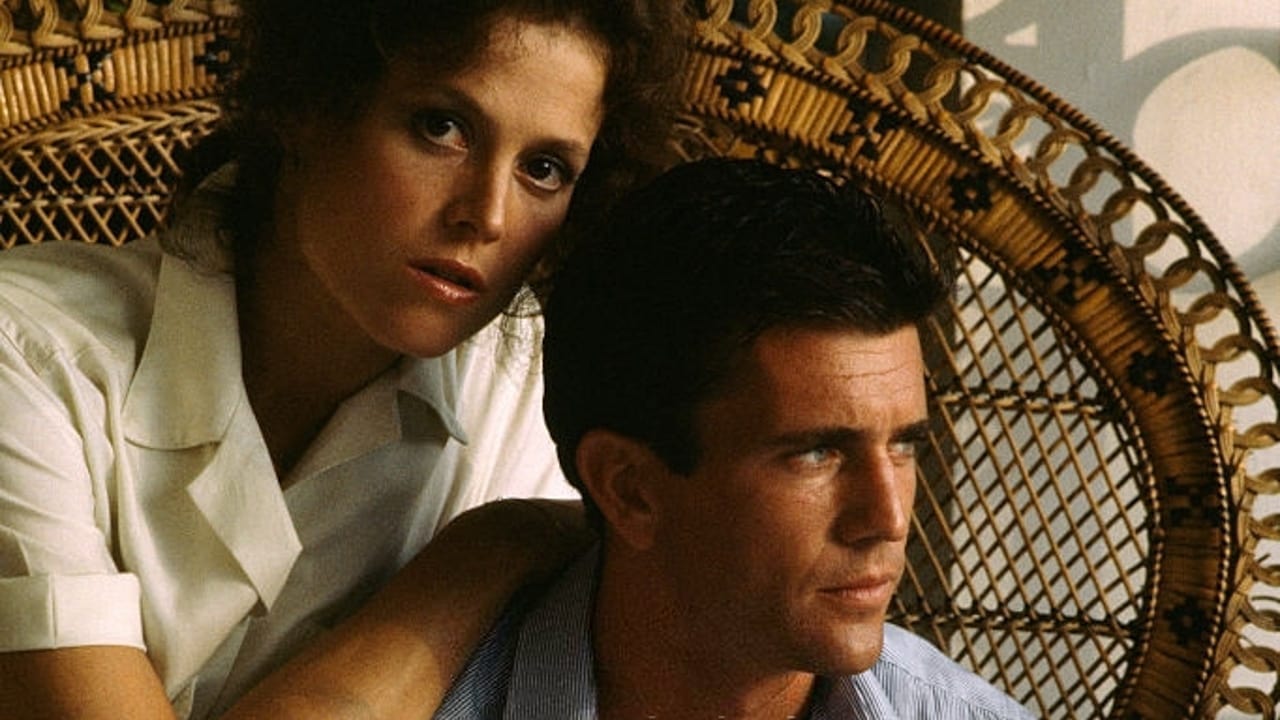 Watch on Paramount+
Between Gallipoli and Witness, the great Peter Weir made this atmospheric update of the foreign correspondent drama, with Mel Gibson as a young reporter whose hunger for success in the politically fraught 1960s Indonesia leads him downwards—even as he's drawn to Sigourney Weaver's diplomat. As a local fixer, Linda Hunt rightfully won the Oscar for Best Supporting Actress.
---
Titles are added and removed from his page to reflect changes to the Paramount+ catalogue. Reviews no longer available on this page can be found here.