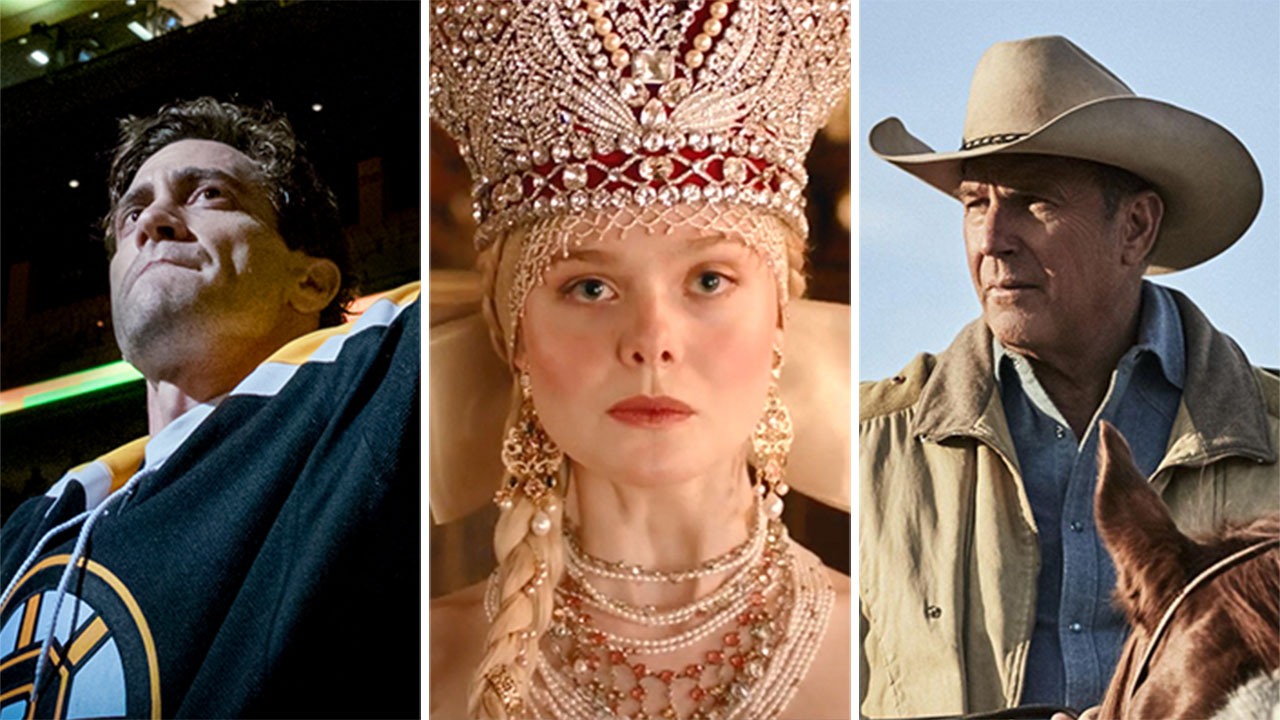 Best new movies and TV series on Stan: November 2021

---
Each month, lots of new films and TV shows are added to Stan's library. Critic Craig Mathieson surveys each month's selections and picks for titles most worth watching. For the full list of everything arriving on the platform, scroll down.
Top Picks: TV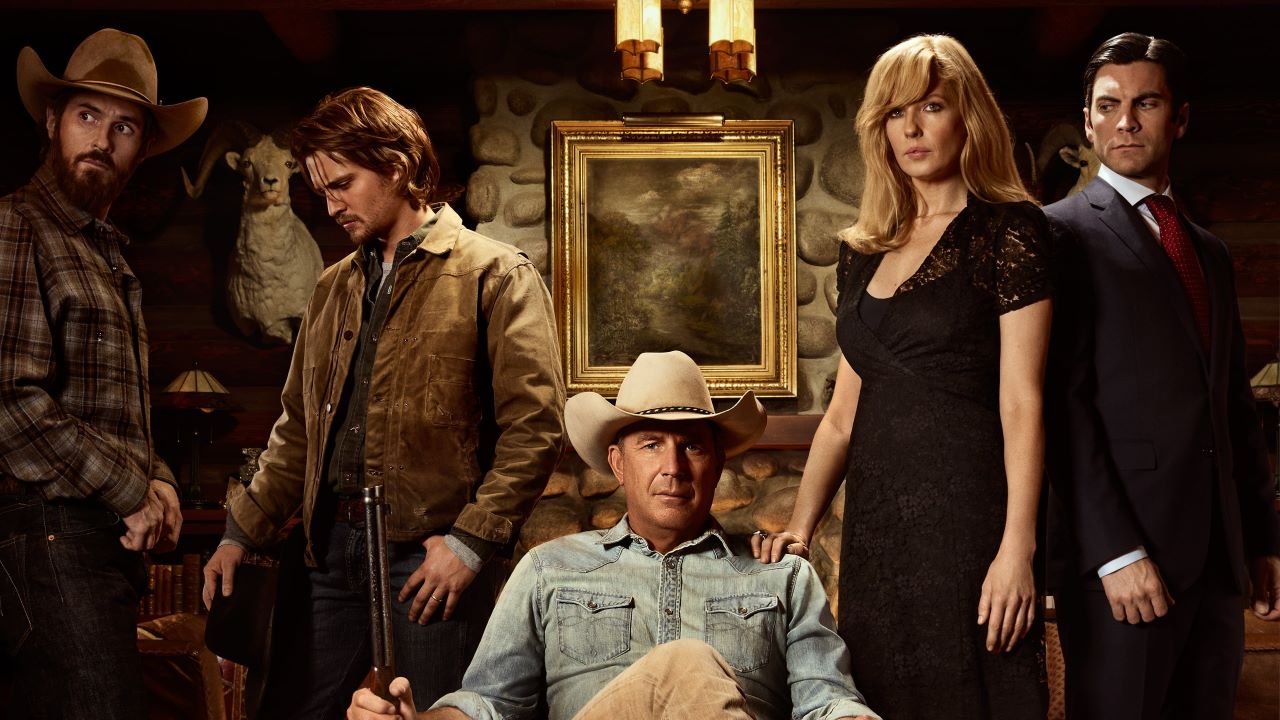 Yellowstone season four (November 8)
Headlined by Kevin Costner as the patriarch of the cowboy dynasty whose titular ranch is the largest in the United States, Yellowstone is one of the most popular shows on American cable television. With Sicario and Hell or High Water writer Taylor Sheridan as the co-creator, the expansive drama ties together righteous self-belief, scheming children—Wes Bentley and Kelly Reilly are in the supporting cast—and a legion of adversaries, all trying to take away the land that Costner's John Dutton regards as his family's scared birthright.
It's Succession's chewy plotting but with horses and panoramic vistas, and far less black humour: a fascinating look at how Americans believe they can exemplify their own myths.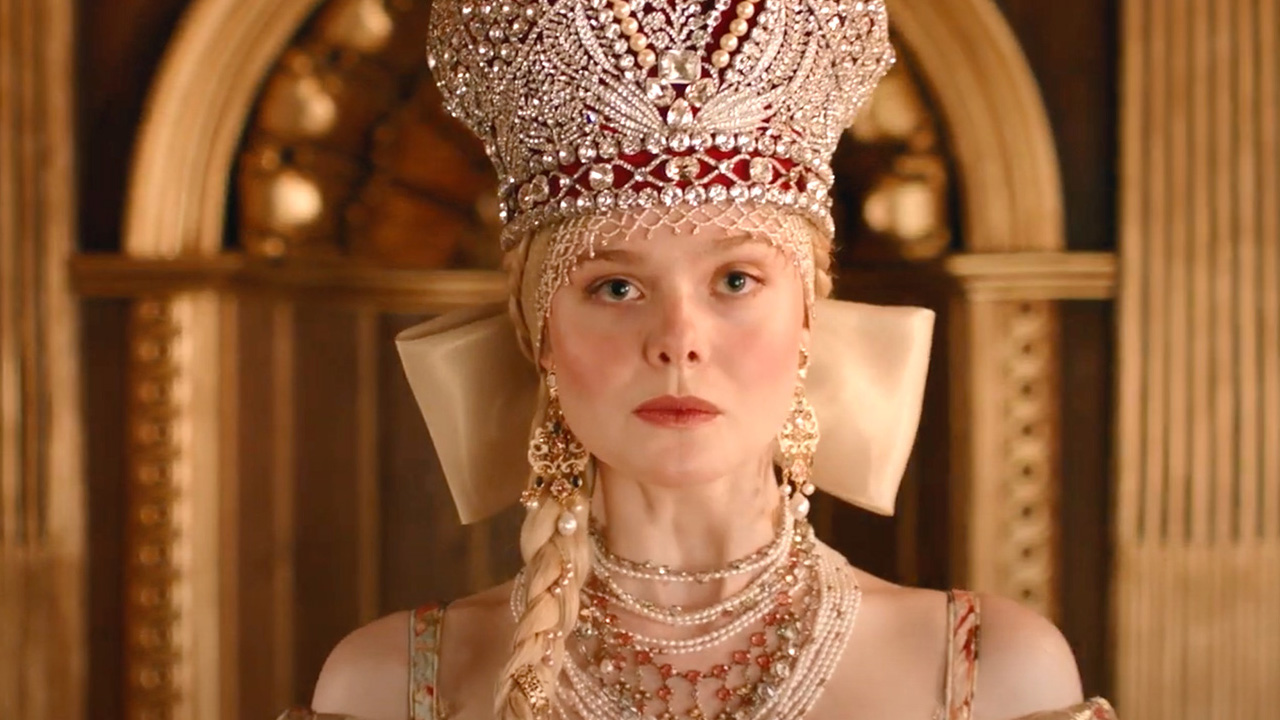 The Great season two (November 20)
"You gave me a bear and ceased punching me," Russia's teenage empress, Catherine (Elle Fanning), remarks to her wilful new husband, Emperor Peter III (Nicholas Hoult). "What woman would not be happy?", he replies. Historically askew and recognisably contemporary, this savage 18th century satire that is "occasionally true" from Australian creator Tony McNamara cut through with a wild first season that turned the imperial court into a hotbed of reprehensible whims and deadpan exchanges.
As the newlyweds plot against each other, the tone allows for hilarious tragedy and grim humour. Huge selling point for the new season: the addition of Gillian Anderson (The X-Files, The Crown) as Catherine's royal mother.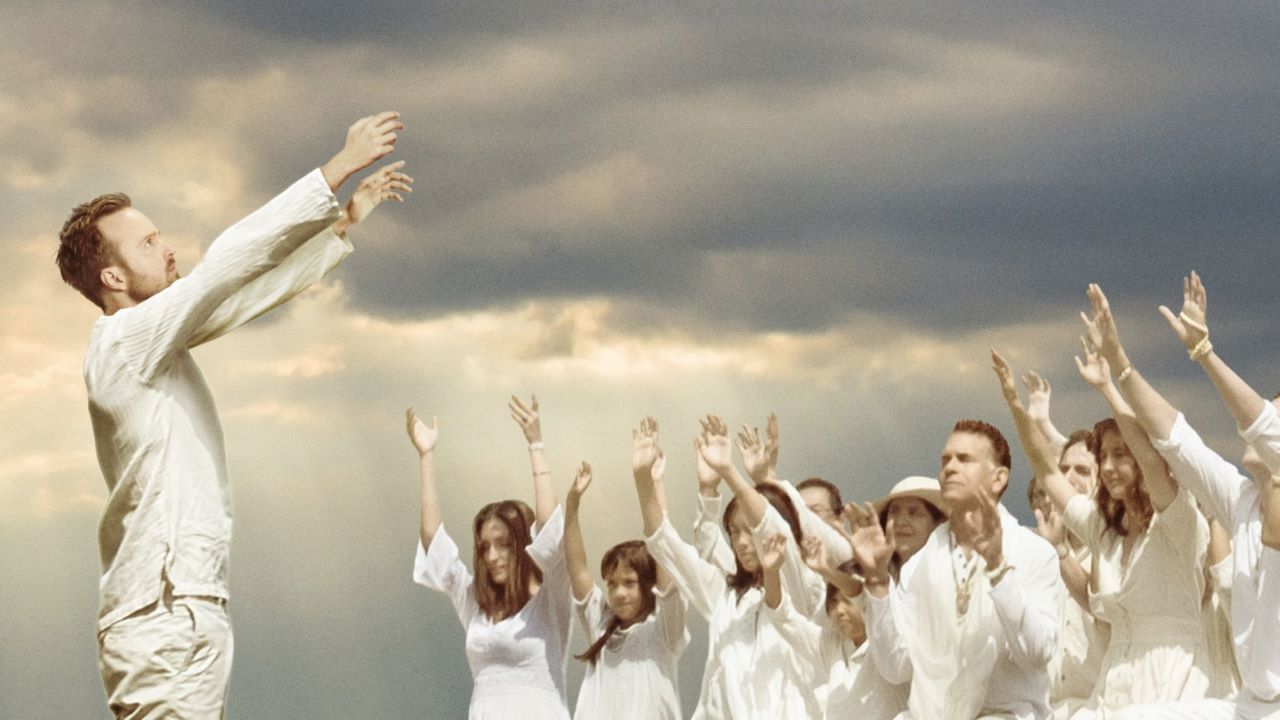 The Path seasons one to three (November 24)
Aaron Paul has had a curious career since the celebrated crime drama Breaking Bad concluded in 2013, but it makes more sense once you realise he was one of the stars of this detailed American drama, which quietly ran for three seasons between 2016 and 2018. A study of what faith can do for—and just as often, to—believers, The Path looks inside the fictional Meyerist Movement, a religious organisation/possible cult complete with a revered founder and hierarchical spiritual system.
Sign up for Flicks updates
Paul's Eddie Lane is a convert married to Michelle Monaghan's lifelong member, and his doubts are contrasted with the dangerous certainty of the organisation's ambitious executive, Cal Roberts (Hannibal's Hugh Dancy). Consider this a second chance to catch up on an under-appreciated series.

No, I didn't see this coming either. The original Saved by the Bell was a cheesy, delusional high school sitcom that ran between 1989 and 1993, giving Hollywood futures to the likes of Mario Lopez, Mark-Paul Gosselaar, and Tiffani-Amber Thiessen. If nothing else it set the blueprint for Nickelodeon's tween screen empire.
But the reboot, close to miraculously, is a witty, self-referential comedy about a privileged Los Angeles high school that a new group of under-privileged students realise is more like a creepy television show. Credit goes to creator Tracey Wigfield (30 Rock, Great News) who has made something telling and funny out of a grim assignment.
Top Picks: Movies + Specials

In years between 1967 and 1972 the English filmmaker John Boorman made a series of Hollywood movies that turned perceptions of America, and the films it made about itself, inside out. There was the coruscating crime thriller Point Blank, the existential World War II drama Hell in the Pacific, and finally Deliverance, the original wilderness survival story and a horror film about male camaraderie.
A group of Atlanta businessmen—played by Burt Reynolds, Jon Voight, Ned Beatty, and Ronny Cox—take a canoeing trip down a remote rural river and once they antagonise the locals it does not go well. The movie's most infamous scene made the line "squeal like a pig" part of cinema history, but the pulpy shocks come with a primal insight, and what may well be the finest performance of Reynolds' career.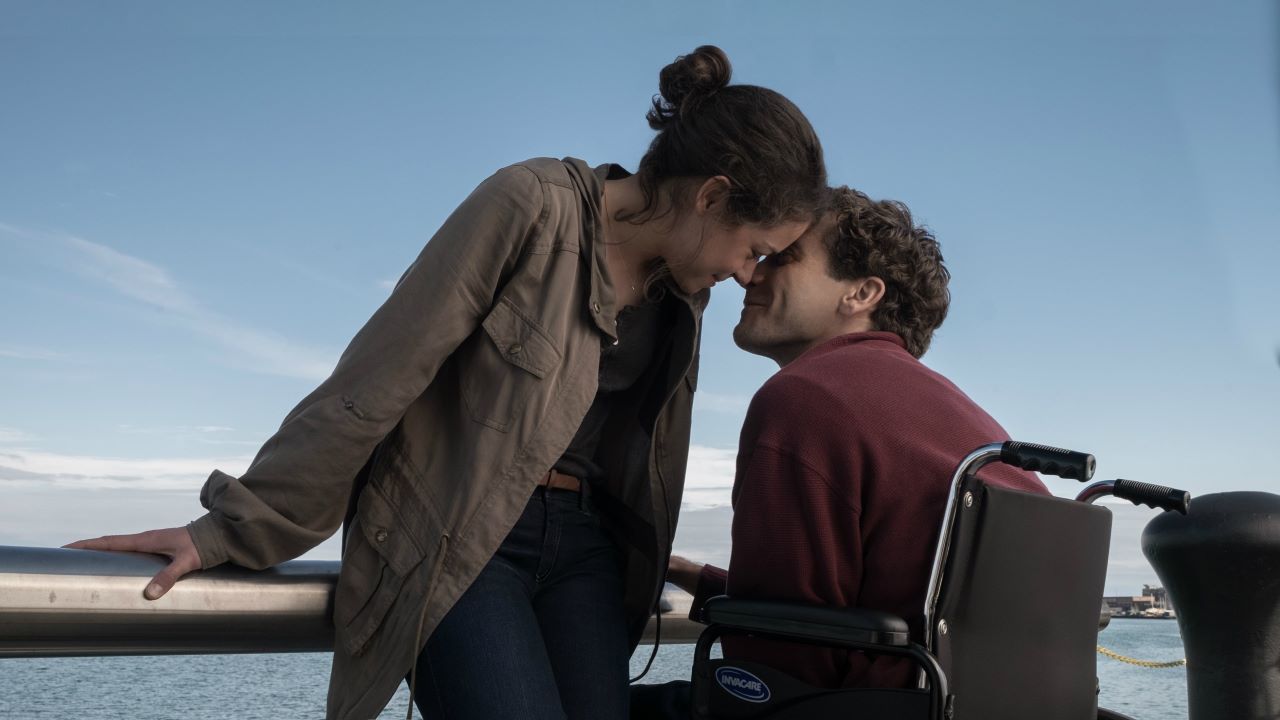 Two versatile film talents combined for this compelling 2017 biographical drama that digs deep into the stringent demands that befall those chosen as a hero. David Gordon Green (Pineapple Express, Halloween) directs and Jake Gyllenhaal stars as Jeff Bauman, a supermarket worker who lost both his legs when a bomb exploded at the finishing line of the 2013 Boston marathon.
Bauman helped identity one of the terrorists, making him an example of "Boston strong", but what came afterwards was anguish, physical difficulties, and self-loathing—when Bauman sets off a bar fight no-one will go near him because he's in a wheelchair, so he's reduced to screaming "hit me!" as others take the blows he craves. Gyllenhaal gives a remarkable performance, elevated by Tatiana Maslany and Miranda Richardson respectively as Bauman's ex-girlfriend and alcoholic mother.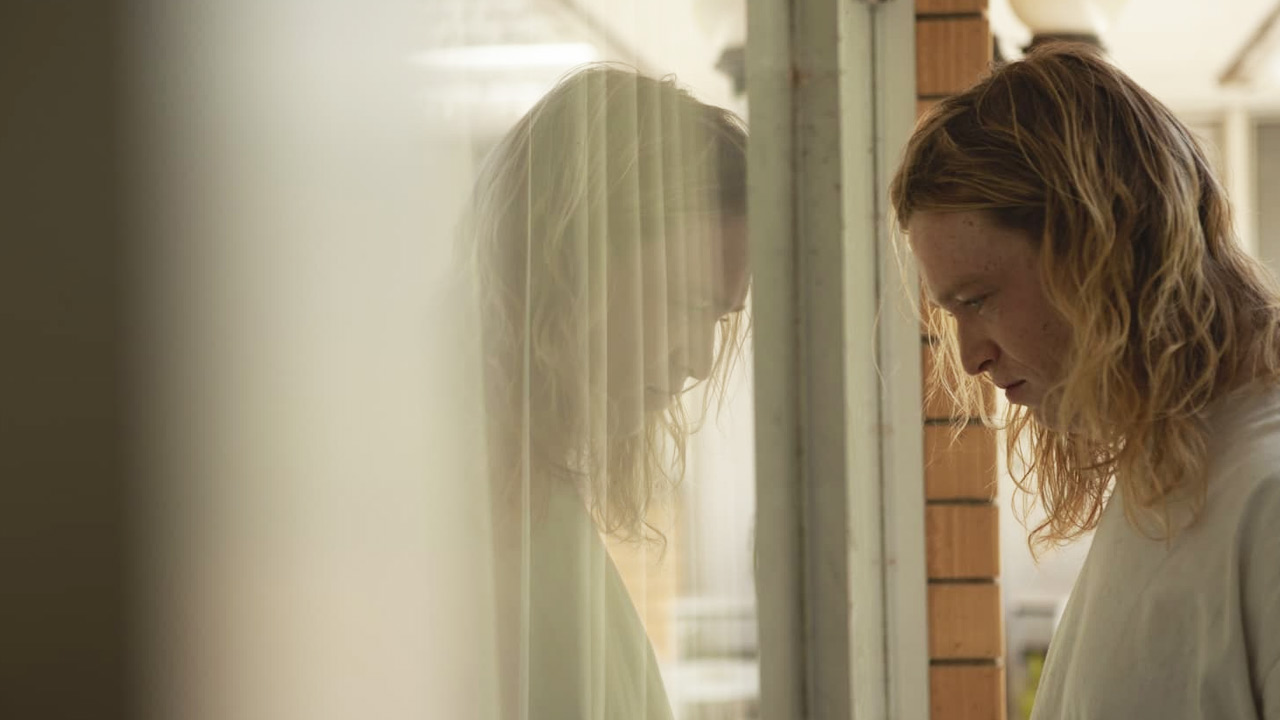 Nitram (November 24)
Still playing in cinemas, where it serves as a wrenching reminder that Australian cinema can reach down into the depths of this country's history and truly examine what lays there, Justin Kurzel (Snowtown, True History of the Kelly Gang) directs this psychological drama based on the life of Martin Bryant, who was responsible for the 1996 mass shooting at Port Arthur in Tasmania.
Caleb Landry Jones won Best Actor at the Cannes Film Festival for his portrayal of the troubled, unnamed protagonist, with equally fine work from Judy Davis and Essie Davis. It's an evocative picture, aware of the pitfalls it faces, and made with exemplary artistry. "A challenging, troubling, unforgettable viewing experience," wrote Flicks' Travis Johnson in his review.
---
All titles arriving on Stan in November
November 1
Candy Cane Christmas – Premiere
A Christmas Break – Premiere
Homemade Christmas – Premiere
Elf
A Match Made at Christmas
The Gift of Christmas
The Least of These: A Christmas Story
Christmas Child
Craig Of The Creek: Season 3, Batch 1
OK K.O.! Let's Be Heroes: Season 1
We Bare Bears: Seasons 1 – 2
Victor & Valentino: Season 2, Batch 1
Dear Secret Santa
The Flight Before Christmas
The Santa Claus Brothers Special
Franklin's Magic Christmas Special
Babar & Father Christmas
A Flintstones Christmas Carol
A Flintstones Family Christmas
Bah Humduck! A Looney Toons Christmas
Bugs Bunny's Looney Christmas Tales
Elf: Buddy's Musical Christmas
Tom And Jerry: Santa's Little Helpers
Blackadder's Christmas Carol (Special)
November 2
Belle
The Land of the Bears
Hunting JonBenet's Killer: The Untold Story
The Killing of JonBenet: Her Father Speaks
November 3
The Blind Side
Ghosts: Season 2
November 4
Girls Can't Surf
The Vault
Walkaway Joe
November 5
Bo66y – Premiere
My Week With Marilyn
60 Days In: Season 5
November 6
Animaniacs: Season 2 premiere
Deliverance
November 7th, 2021
Wild Wild West
November 8
Yellowstone: Season 4 premiere
Shark with Steve Backshall: Season 1 premiere 
November 9
L.A. Burning: The Riots 25 Years Later premiere
The Homesman
November 10
The Shawshank Redemption
November 11
Le Monstre: Season 1 premiere
The Company Men
November 12
Finding Jack Charlton: premiere
Friday Night Dinner: Season 6
Booba: Seasons 1 -3
Booba's Adventure: Season 1
Booba: Food Puzzle: Season 1
November 13
Kong: Skull Island
November 14
Doctor Doctor: Season 4
November 15
The Professor & The Madman
Stronger
Disclosure
Justice League
The Lego Batman Movie
The Lego Ninjago Movie
National Lampoon's Vacation
Seven
November 16
The Artist
Staying Alive
Grease 2
November 17
Annabelle
Annabelle: Creation
November 18
Little Women LA: Seasons 5 – 8 (S8 – Premiere)
Green Lantern
November 19
The Big Bang Theory: Seasons 1 – 12
Two and a Half Men: Seasons 1 – 12
The Mindy Project: Seasons 1 – 6
November 20
The Great: Season 2 premiere
Oranges and Sunshine
November 21
Power Book II: Ghost: Season 2 premiere
Me And Orson Welles
November 22
People Places Things
Dating App Horrors: The Untold Story
November 23
Dunkirk
Mystery Road: Season 2
Gangland Undercover: Seasons 1-2
November 24
Nitram
Manhattan: Seasons 1 & 2
The Path: Seasons 1 – 3
November 25
Saved by the Bell (2020): Season 2 premiere
Dragons Rescue Riders: Heroes of the Sky: Season 1 premiere
Casual: Seasons 1 – 4
Outsiders: Seasons 1 & 2
Amazing Grace: Season 1
Fargo: Seasons 1 – 3
Training Day
Nightcrawler
November 26
Halifax: Retribution: Season 1
Eagle Eye
The Fifth Element
The Killing Of A Sacred Deer
November 27
Trolls: Holiday in Harmony premiere
The Exorcist
Exorcist II: The Heretic
Jawbone
November 28
Domestic Disturbance
November 29
Project Blue Book: Season 1
What We Do In The Shadows
November 30
Roots (2016): Season 1
Blood Ties
Warren Jeffs: Prophet of Evil
---
See also
* Best new movies and TV series on Netflix Australia
* Best new movies and TV series on Amazon Prime
* Best new movies and TV series on Disney+
* All new streaming movies & series