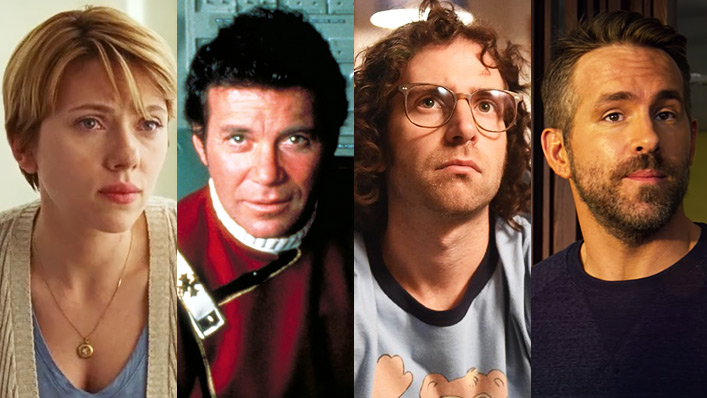 Best films coming to Netflix, Stan and SBS on Demand in December

---
What are the best titles coming to Netffix, Stan and SBS on Demand in December? Streaming guru and film critic Craig Mathieson picks his highlights.
Netflix
A family's fractured bonds have underpinned so many of Noah Baumbach's films, from The Squid and the Whale through to The Meyerowitz Stories, and again forms the scalding basis for this study of a couple's descent into division. Scarlett Johansson and Adam Driver play Nicole and Charlie Barber, an actor and theatre director respectively and parents of a young son, whose struggles reveal a harsh humanity.
If you've already secured films from the likes of Alfonso Cuaron and Martin Scorsese, who's left but Michael Bay? Stepping aside from Transformers, Hollywood's king of billowing explosions directs a blockbuster-sized action adventure about a group of vigilante billionaires going off the grid to fight crime. Wisecracker-in-chief Ryan Reynolds stars, backed by Melanie Laurent, Corey Hawkins, and Peyman Maadi.
Similar to The Crown, this biographical drama fills in the fictional detail in the meetings between Pope Benedict XVI (Anthony Hopkins), who retired in 2013, and his successor, Cardinal Bergoglio (Jonathan Pryce), the current Pope Francis. Anthony McCarten's screenplay has earnt praise, and the movie is a comeback for director Fernando Meirelles – who once impressed with City of God and The Constant Gardener.
Also: Fracture (December 1); Ghost (December 1); Tropic Thunder (December 1); Lady Bird (December 8); Rabbit (December 15); Sucker Punch (December 15); Public Enemies (December 16); Knocked Up (December 16); Baby Mama (December 16); The Lego Movie 2: The Second Part (December 19); I, Tonya (December 21); Rough Night (December 27).
Stan
Stan is boldly heading into summer with new film franchises. The first has 12 films – from 1979's Star Trek to 2013's Star Trek into Darkness – that repeatedly rebooted Gene Rodenberry's ground-breaking science-fiction television series. The best of the dozen remains 1982's The Wrath of Khan, an operatic revenge thriller that darkened the U.S.S. Enterprise's storied legacy.
Munich (December 23)
The second collection is 11 Steven Spielberg movies, including all four Indiana Jones adventures, which begin rolling out on December 18 with Saving Private Ryan. The majority are 21st century titles (no sign of 1941), highlighted by Munich, a compassionate and ultimately regretful covert drama about Israeli spies. They are played by Eric Bana, Daniel Craig, and others, adrift in Europe and losing their moorings as they hunt their adversaries in the wake of the 1972 Olympics massacre.
Also: Cloverfield (December 1); Star Trek: First Contact (December 7); The King's Speech (December 13); Super 8 (December 17); Minority Report (December 20); The Truman Show (December 28).
SBS on Demand
This French period horror-thriller – the story of outsiders in a remote 18th century region hunting a mythical creature with a serious body count – looks prescient today. It's a lush genre work studded with stars such as Vincent Cassel and Monica Bellucci, a mix of digital and practical effects, and wild storytelling. Director Christophe Gans went on to make Silent Hill, but this heated – grandiose pleasure is his peak.
Dave McCary's independent feature debut pulls a tidy trick, turning past trauma into future affirmation. Raised in a bunker, James (Saturday Night Live's Kyle Mooney) has grown up in complete isolation, his sole companion TV show Brigsby Bear, a no-budget science-fiction fantasy produced by his father, Ted (Mark Hamill). Recreating the show becomes James' way of dealing with entering the real world, in what is a distinct take on the man-child genre.
Also: Amelie (December 1); Brideshead Revisited (December 1); Delicatessen (December 1); Volver (December 1); High Heels (December 6); I Am Love (December 6); Law of Desire (December 6); The Family Fang (December 7); The Boys from Brazil (December 13); The Ipcress File (December 13); On Golden Pond (December 13); Rodin (December 26); Sweet Country (December 31).