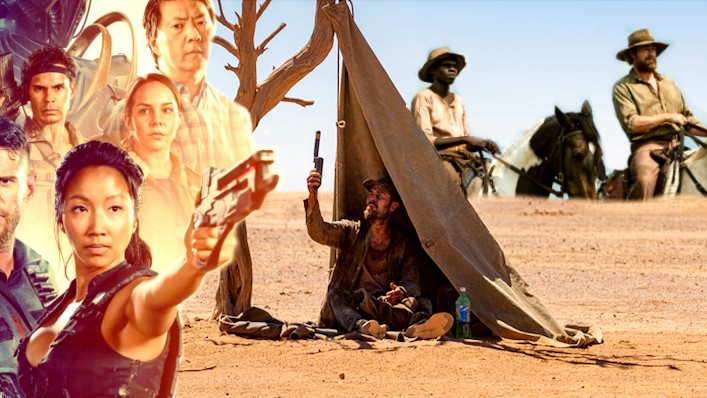 9 Australian films to look forward to in 2021

---
Will 2021 signal a return to normalcy, with everything going back to how it was pre-corona?
Probably not. But, looking at some of the exciting new Aussie releases coming to cinemas next year, that may be for the best. We're all seeking something new as we come to the end of the year, and there are plenty of fresh, challenging and unique titles worth their hype.
See also
* All new movies in cinemas
* All new streaming movies & series
From our critic's certified faves to the most promising films that are still in production, we've got the biggest and most interesting Aussie films of 2021 right here for your perusal.

Luckily we won't have to wait long for this gritty murder-mystery. Starring Eric Bana, The Dry is based on the hit crime novel by Jane Harper. Our critic Travis Johnson enthused that the film "marries the requisite genre thrills with a literary meditation on loss and guilt". Start your new year off right with some uniquely Aussie neo-noir, and check out The Dry in your fave cinema from January 1.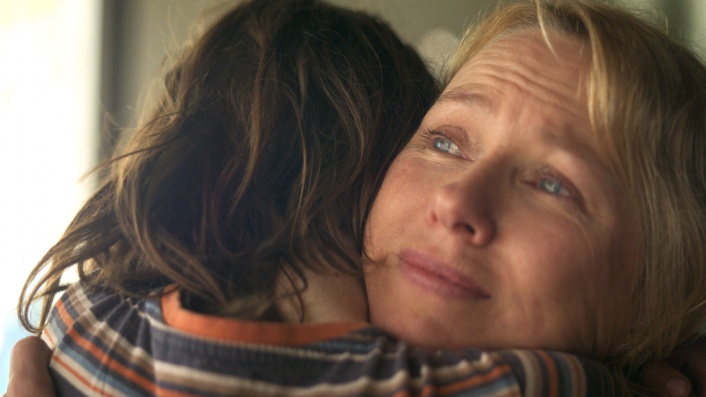 A friendly magpie becomes a paralysed woman's greatest supporter in this touching family drama based on a true story. Penguin Bloom stars Naomi Watts as Sam Bloom and Andrew Lincoln as her concerned husband; we can't wait to see how the bizarre news story of human-animal friendship translates onto the big screen from January 21.

This gritty 1930s-set western has impressed critics and audiences on the festival circuit, and will finally arrive in Aussie cinemas on January 28. Simon Baker and newcomer Jacob Junior Nayinggul play an unlikely pair of travelling companions who ride across the Northern Territory, seeking to capture a nomadic Indigenous leader.

Pirouetting into select Aussie cinemas on February 18, this dance documentary looks at the origins and present-day majesty of the Bangarra Dance Theatre. The lives of Stephen, Russell and David Page are closely mined to tell the story of Australia's most renowned dance theatre, and you can expect to be awestruck at some of the exceptional dance talent that the company has been home to for the last few decades.
Jodie Cooper, Frieda Zamba, Pauline Menczer, Lisa Andersen, Pam Burridge, Wendy Botha and Layne Beachley. Those are just some of the heroic female surfers who stood up against the chauvinistic surf culture of the 1980s to make a name for themselves in the sport they dominated. Girls Can't Surf premiered at the Tribeca Film Festival, and it's set to make waves (sorry) in Australia too when it arrives in local cinemas from March 11.

Directed, co-written and starring Anthony Hayes, this gold rush drama also features heartthrob Zac Efron! In fact, he recently instagrammed the above still on Instagram with the caption "No signal out here in the desert". Gold will premiere exclusively on Stan in 2021, bringing subscribers a sunburnt tale of greed and survival.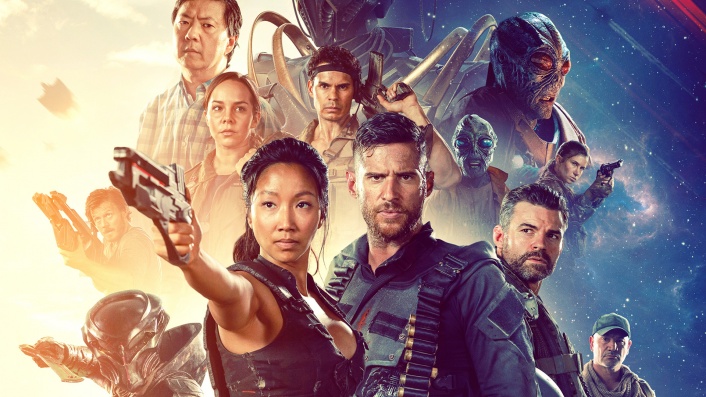 In January 2021, we'll finally get to see what a post-apocalyptic world looks like. I'm not talking about our world; I'm referring to Occupation: Rainfall, a sequel to the 2018 alien action flick that stars US comedian Ken Jeong in a supporting role. This follow-up sees Temuera Morrison and writer-director Luke Sparke lead a resistance effort against their tyrannical alien overlords, and it looks like an absolute blast.

Throughout their raucous reign over Australian TV, The Chaser actually got away with some seriously illuminating documentary filmmaking, interviewing key political figures and causing havoc on an international scale. Now, the gang's Craig Reucassel is working with another Aussie comic, Christiaan Van Vuren, to release the scathing doco Democracy Project. We don't know much about the film, other than that it will expose the corrupting influence of money in Australian politics, and that it's all set off by Van Vuren's attempts to change the country's gun laws.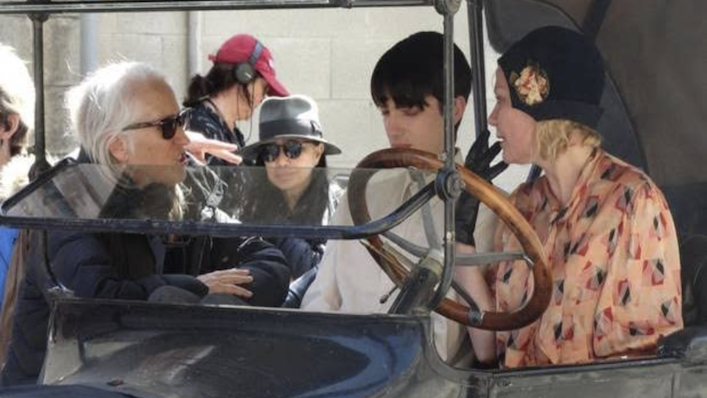 Jane Campion's next historical drama is set in rural Montana, but it's produced right here in Aus—and with a stellar cast to boot. Benedict Cumberbatch and Jesse Plemons star as brothers who are torn apart when one of them marries the widow Rose (Kirsten Dunst, in a role originally made for Elisabeth Moss). The Power of the Dog is based on a celebrated novel from Thomas Savage, and we can't wait to see it in cinemas in 2021.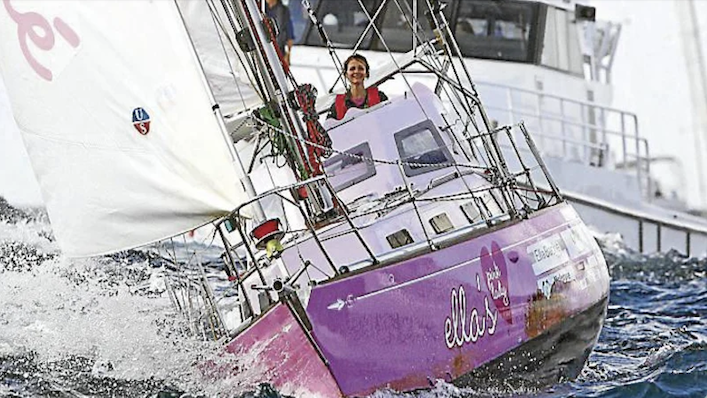 Untitled Jessica Watson biopic
In 2006, 19-year-old Jessica Watson sailed solo around the world, unassisted and surviving seven knockdowns; if that's not worthy of a heartstring-tugging film adaptation, I don't know what is. In 2021, Netflix will release a retelling of Watson's incredible journey, to be written and directed by Aussie creative Sarah Spillane, so get ready to hear plenty of casting rumours. What about Emma Watson? Purely for the cutesy Watson surname coincidence?