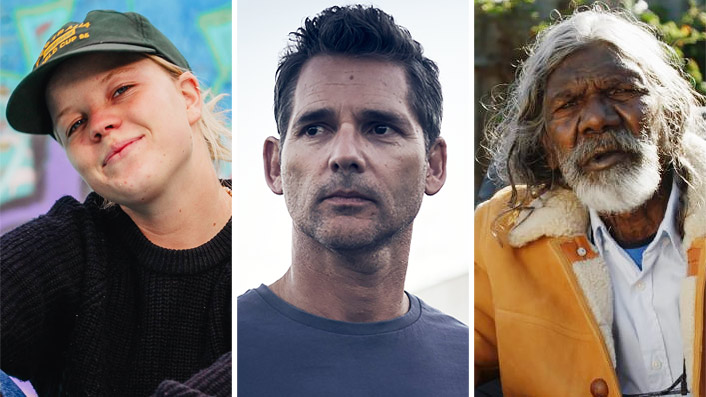 The best Australian films of 2021 so far

---
Blistering outback westerns, masterful odes and informative documentaries have defined great Australian cinema in 2021. The year has already delivered an impressive list of local must-sees releases; here's the eight top picks to date, from critic Sarah Ward.
After 2001's Yolngu Boy, it took filmmaker Stephen Maxwell Johnson almost two decades to make his second feature. High Ground was worth the wait—it's a masterful meat pie western, and a potent addition to Australia's growing cohort of films not only about historical atrocities committed against its First Peoples, but the way that oppression and prejudice still heartbreakingly echoes today.
On what should've a routine task a group of police are involved in a brutal massacre, the bloodshed sparking both a campaign of vengeance and a mission to stop it. Familiar Aussie faces abound, all putting in impressive performances, but High Ground belongs to debutant Jacob Junior Nayinggul as the masacre survivor caught between two worlds.
It'd be hard to go wrong with a cinematic tribute to Australian icon David Gulpilil—and My Name Is Gulpilil doesn't put a foot astray. But filmmaker Molly Reynolds wasn't interested in making an easy documentary about a man who has graced the big screen for five decades and starred in many of the nation's most important movies.
Her only interviewee: Gulpilil himself, who is battling a stage-four lung cancer diagnosis. Her scope: anything and everything, including his treatment, his waning days, his yearning to return to country, and his past ups and downs. This is a deeply personal film, as it should be, as well as a loving and moving tribute. It's also an Australian cinephile's dream thanks to a treasure trove of clips from Gulpilil's works.
To celebrate the artistry and achievements of Australia's deservedly acclaimed Bangarra Dance Theatre, filmmakers Wayne Blair and Nel Minchin could've just let the troupe's work do the talking. The clips from their performances dotted throughout Firestarter — The Story of Bangarra are exquisite and entrancing; however, what Bangarra has accomplished off-stage, why and what it stands for, are just as important.
So too are the tales of the Page brothers (Stephen, David and Russell) and how they journeyed from suburban Brisbane to the prestigious performing arts company. Blair and Minchin weave all the details together as if they are choreographing an exhilarating dance piece themselves.
Both in its sun-dappled archival materials and its sizeable array of recent interviews, much of what's uttered in Girls Can't Surf is blatantly obvious. Every word spoken also needs to be heard, as this powerful documentary calls out gender inequality and chronicles the fight to redress it.
Where 2020's fellow Australian release Brazen Hussies focused on activism, Girls Can't Surf paddles into the sporting world. Docos like this one could easily exist for a wealth of different professional sports, but surfing has hardly been kind to women. Anchored by candid chats with the wave-riding ladies who prospered on their boards in the 80s and 90s, but repeatedly found their chosen field and the world around it hardly welcoming, Christopher Nelius' film is a rousing and unflinching must-see.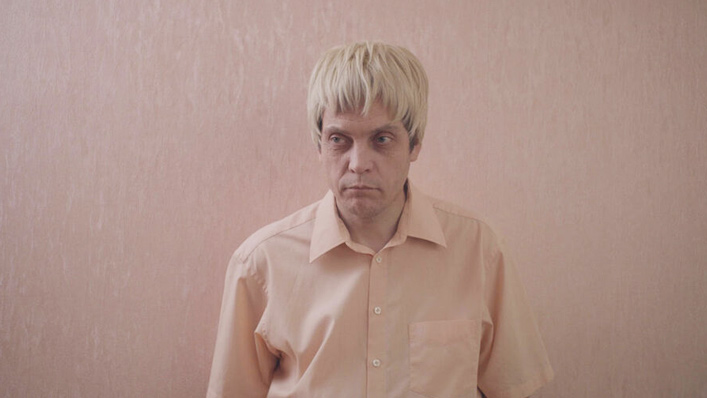 Alone and unhappy about it, the protagonist in A Family decides to take matters into his own hands. In his Ukraine-shot debut, Jayden Stevens follows Emerson (Pavlo Lehenkyi) as he fakes it—recruiting actors to play his parents and siblings, giving them intricate scripts, then filming it all, home video style.
If his cast don't perfect their lines or their on-screen behaviour, he reacts like a child having a tantrum. An exacting and savagely astute feature that's also an absurdist delight, A Family is a distinctive film not only tonally, but visually and emotionally. With devastating precision, it probes the ties that bind and those that don't, and explores how yearning for connection influences so much in our everyday lives. It's never willing to be pinned down, either in its performances or its narrative.
After chronicling David Stratton's life and achievements in David Stratton: A Cinematic Life, filmmaker Sally Aitken focuses on a woman just as worthy of attention in Valerie Taylor: Playing with Sharks. Without the diver and photographer's efforts alongside her husband Ron, a little movie called Jaws wouldn't have had the bite it did, with the pair shooting the real great white sequences for Steven Spielberg's blockbuster.
After seeing how audiences regarded sharks with terror and hatred afterwards, however, the Taylors moved into activism and conservation in an effort to campaign for their protection. Playing with Sharks examines both aspects of its namesake's career, and everything in-between. It's a touching portrait of a woman breaking boundaries in multiple ways, and makes stellar use of both archival footage and contemporary interviews with Taylor herself.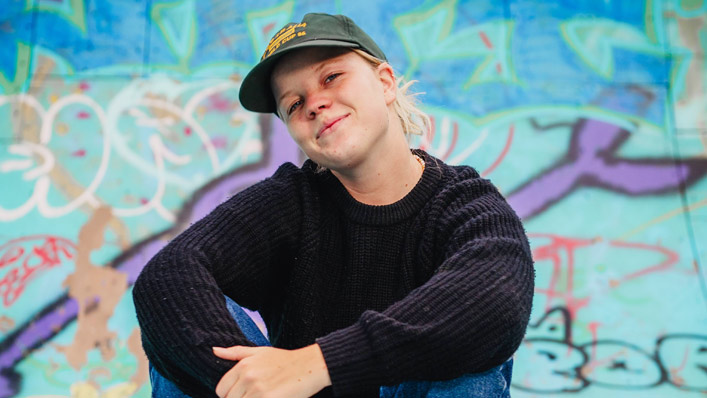 Released in the lead up to this year's Tokyo Olympic Games, Tall Poppy—A Skater's Story does what many of Australia's best cinema releases of 2021 have: paying tribute to a figure worthy of attention. The subject here: Poppy Starr Olsen, the champion skateboarder who took to the sport as an eight-year-old in Bondi, has competed all over the world and now, at the age of 21, will soon compete for gold in Tokyo while representing Australia.
Aided by home video footage charting Olsen's rise through the rinks, Tall Poppy steps through her life and career to-date; however, Justine Moyle's film is never as standard as that sounds. This affectionate documentary captures Poppy's passion, as well as the doubts, readjustments, perseverance and struggles that've peppered her path—including during the pandemic and her Olympics preparations.
Australian cinema has missed Eric Bana, and The Dry is all the proof that anyone needs. In his first homegrown role in more than a decade, Bana is the best thing about this otherwise simultaneously solid and straightforward adaptation of Jane Harper's bestselling book—a film that Robert Connolly convincingly turns into a compelling mystery, all while inescapably ticking familiar boxes.
Playing a federal police officer who returns to his drought-stricken hometown after decades away (and following a recent tragedy), Bana's performance here outwardly epitomises the movie's title, while coursing with internalised emotion. A cast that reads like a who's who of Australian acting helps add depth, and cinematographer Stefan Duscio lenses the film's parched setting with an eye for both its beauty and its heartbreak.