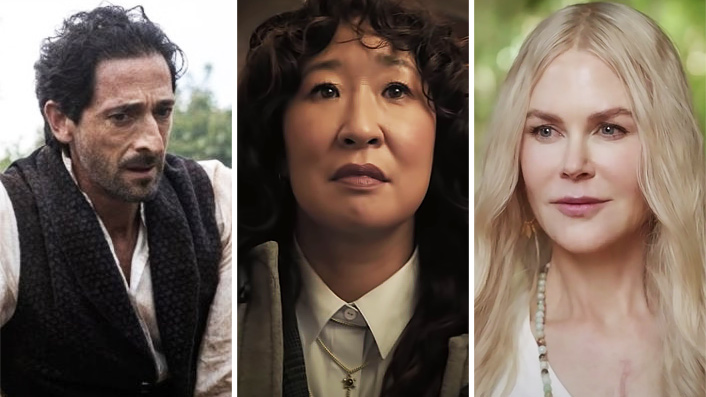 8 TV shows arriving in August that we're excited about

---
Featuring Aussie gems mixed among some huge titles from America, here are the new shows we're excited about this month…
Coming to Prime Video
Set on the same day across three different years—1993, 1994, 1995—this series focuses on two different teen girls: the popular Kate and outcast Jeanette. When Kate disappears, Jeanette takes over her popular persona—only for her life to unravel when Kate later reappears. Created by Bert V. Royal, who wrote the wonderful Easy A, Cruel Summer is a compelling character study full of juicy twists.
Coming to Disney+
With the finale of Loki the MCU officially entered the multiverse, which has interesting implications for new show Marvel Studios' What If…?. This animated anthology series offers insight into alternate timelines within the multiverse. Stories explored include the Avengers as zombies, T'Challa as Starlord (voiced by the late Chadwick Boseman), and Peggy Carter as Captain Britain. Interesting as a thought experiment on its own, the show now potentially sets up a lot of plot for the future of the MCU, making it an exciting prospect for fans.
Heels (August 15)
Coming to Stan
Stephen Amell and Alexander Ludwig star as two brothers who are professional wrestlers—one a hero and one a "heel" or villain, who are rivals in the ring and on screen. This rivalry spills over into their real lives, as they fight over their late father's legacy and their family-owned wrestling franchise. Even if you're not particularly interested in pro wrestling, the family drama and tension between each character's on stage person and real-life personality offers plenty to get lost in.
Coming to Netflix
Written by Amanda Peet and produced by Game of Thrones showrunners David Benioff (who is married to Peet) and D.B. Weiss, The Chair is about as far from Westeros as you can get. With an incredible cast featuring Sanrda Oh, Holland Taylor and Jay Duplass, it follows the newly-hired Chair of the English department at a prestigious university (Oh) as she grapples with being the first woman in her position, and one of the only people of colour employed there, while also trying to deal with the aftermath of a scandal at the school. It's a six episode dark comedy that's worth watching for Sandra Oh alone.
Coming to Prime Video
Based on the best-selling book by Australia's own Liane Moriarty, produced by Nicole Kidman and Bruna Papandrea, shot in Byron Bay, and starring Kidman alongside Samara Weaving and Asher Keddie, Nine Perfect Strangers is an Aussie production through and through—with Melissa McCarthy, Luke Evans, Manny Jacinto and Regina Hall rounding out the ensemble cast. It's set at a retreat called Tranquillum House, where nine strangers gather in the hope of healing, only to discover all is not what it seems; there are dark secrets that could change everything. This will be the show everyone is talking about this month.
Coming to Stan
Here's one for the horror fans! Based on Stephen King's short story Jerusalem's Lot, Chapelwaite is a chilling series starring Adrien Brody and Schitt's Creek's Emily Hampshire. Set in the 1850s, the series is about a man who returns to the small town of Preacher's Corners with his children after his wife's death, and is soon haunted by a dark family history (quite literally). If you're at all squeamish, you'll definitely want to watch this one with the lights on.
Coming to Netflix
An American and Australia co-production shot in Melbourne (but set in America), Clickbait stars Adrian Grenier, Betty Gabriel and Zoe Kazan. It's told from various points of view, exploring the story of a seemingly perfect family man who disappears, and the determination of his sister and wife to find and save him—while unravelling the truth about who he really is. It looks to be a fascinating thriller with plenty of plot twists to keep you hanging.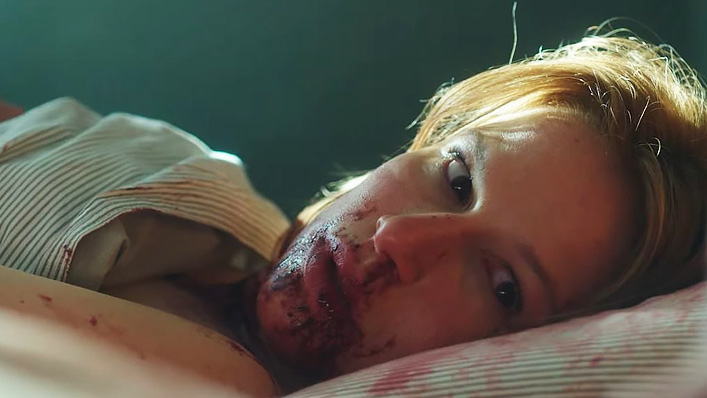 Coming to Netflix
This Norwegian series is about a woman named Live who is declared dead—but then wakes up on the autopsy table. She finds herself with new powers and an insatiable hunger of the distinctly vampiric kind. And she's not the only one: the death rate is dropping all across town, causing problems for the family business (a funeral home). Judging from the trailer, Post Mortem is twisted but very unique and darkly funny—definitely worth checking out.