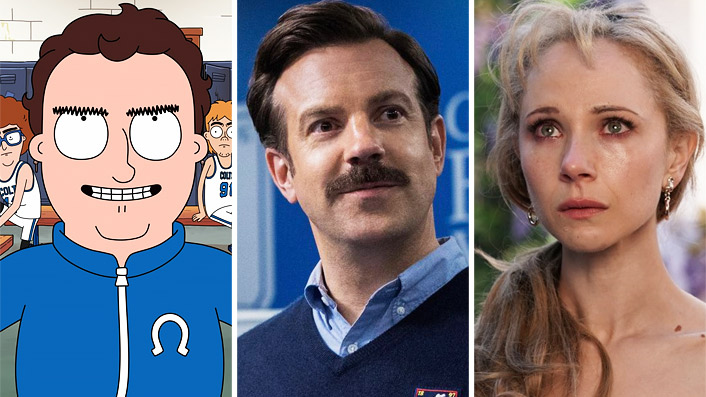 8 new TV shows arriving in August that we're excited about

---
Looking for something new to watch? August is the month for documentaries, sports comedies, bounty hunters, erotic journeys and more. Here's what to keep an eye out for…
See also
* All new streaming movies & series
* Watch the latest movie & TV trailers
Where to watch: Stan
Inspired by the erotic stories of Anais Nin, Little Birds is about a newly married New York heiress, Lucy Savage, discovering her sexuality and herself in 1955 Tangier. The six-part series looks sumptuous and sensual, offering a welcome escape from the drudgery of our own lounge rooms. Juno Temple, who was a highlight of Dirty John, plays lead character Lucy in what could be a truly breakout role for her, while relative newcomer Yumna Marwan plays a dominatrix who captures Lucy's attention.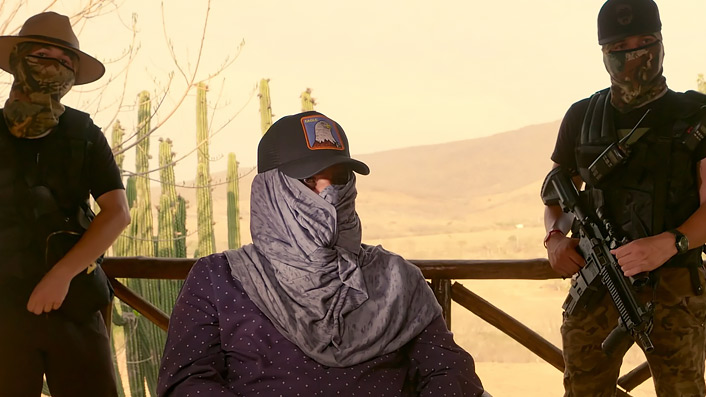 Where to watch: Netflix
If you love true crime, you've no doubt made your way through Netflix's extensive collection and will be ready for more. Good news! This gripping new docu-series will keep you occupied for at least one weekend.
Sign up for Flicks updates
It focuses on five of the world's most infamous criminals who are still at large: Mafia gangster Matteo Messina Denaro, who has been on the run since 1993; so-called "White Widow" Samantha Lewthwaite, a terror suspect; businessman Felicien Kabuga, believed to be involved in the Rwanda genocide; suspected Mexican drug lord Mayo Zambada; and Semion Mogilevich, a Russian mafia boss accused of crimes like weapons trafficking, extortion, drug trafficking, prostition, and murder.
Where to watch: Netflix
It's a good month for docu-series. This one focuses on wellness trends, which have given rise to a lot of questionable, and often dangerous, behaviours in recent years. Over six parts, this series investigates some of the most divisive wellness topics—including fasting, apitherapy (i.e. the use of bee products) and breast milk. Speaking to passionate advocates of each "treatment" as well as critics and medical experts, (Un)Well feels particularly pertinent as COVID conspiracy theories and 'solutions' continue to go viral in online wellness communities.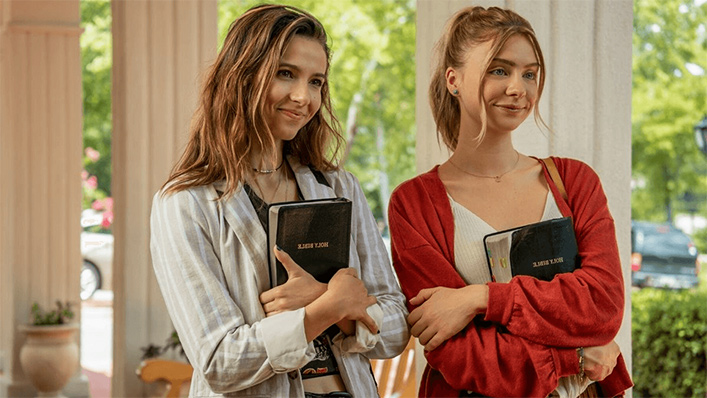 Where to watch: Netflix
Created by Orange is the New Black showrunner Jenji Kohan, Teenage Bounty Hunters is about 16-year-old twins Sterling and Blair, who accidentally capture a fugitive, dropping them into the world of bounty hunting. They join forces with a bounty hunter and get to work while also trying to deal with, you know, high school. It looks absolutely ridiculous, which is probably just what we need right now.
Where to watch: Apple TV+
American NFL coach Ted Lasso (played by Jason Sudeikis, who is also the co-creator) is hired by a failing English Premier League team, despite not knowing much about the game. Full of culture clash humour that pokes fun at Americans and the British, it promises to be a fun ride even if sports comedies aren't your usual cup of tea.
Hoops (August 21)
Where to watch: Netflix 
Animated by the same team behind Bob's Burgers and created by Archer's Ben Hoffman, Hoops is a 10-episode adult cartoon about a foul-mouthed high school basketball coach who is obsessed with leading his terrible team to success. Jake Johnson of New Girl fame will voice the lead character. This means the show offers the added bonus of some New Girl reunions, as Johnson's former co-stars Max Greenfield, Hannah Simone and Damon Wayans Jr are set to guest star.
Where to watch: SBS On Demand
There's no doubt Australia does horror well, and this series looks to be a welcome addition to our local canon. Set in the Vietnamese-Australian community of Melbourne, Hungry Ghosts is about a vengeful spirit that unleashes havoc during the Hungry Ghost festival, and a young woman, May Le (Catherine Văn-Davies), who must fight to bring balance back to her community. The series features an impressive ensemble cast including Ryan Corr, Bryan Brown, Jillian Nguyen and Susie Porter.
Where to watch: Stan
Directed by Academy Award-nominees (for 2006's Jesus Camp) Heidi Ewing and Rachel Grady, this four-part docu-series follows the search for Richard Scott Smith, a criminal who has spent two decades conning a series of women over the internet, stealing hundreds of thousands of dollars from them. The women band together and hire a bounty hunter to find him and seek justice. A dramatic tale of vengeance, full of twists and turns? Love Fraud might just fill the Tiger King-shaped hole in our lives.